I'm really surprised by the amount of nice questions you've come up with. Thank you all for your compliments and nice words. I did my best to answer all of them as complete and good as possible.
Some of the questions were asked in another language, but I translated them to English. Oh, and by the way: Some of you asked me about my makeup routine and what I think are the must haves in everyone's closet. You guys are so funny, these are exactly the subjects of my next video's! :). I decided not to answer those questions. Instead, keep an eye on my blog because I'll make those video's ASAP.
Camera/Pictures/Blog
Which camera/lens do you use?
I use a Canon 600D and use the 55-250mm lens most of the time.
Who takes your pictures?

My boyfriend takes my pictures. Ever since I involved him with my blog, he has been more than helpful with all my blog related projects, such as taking outfit pictures. He actually started to be very interested in photography, so he has been reading/watching youtube video's to improve his photography skills.  Big thanks to him!
Boyfriend/Australia
Are you Lebanese?
No, I'm not. My boyfriend is ;). 
Why are you living in Australia? Are you working there or you just like the place for living?
Why I'm living in Australia is a long story! I'll try to give you a summary. When me and my boyfriend met, he was living in France, so we got into a long distance relationship. A year of a lot of travelling started (I was travelling to France almost every month skipping uni to be with him). We started talking about living together, so we were trying to figure out how and where to live. My boyfriend was doing his PHD at the time, but because he didn't like it he decided to look for a job. We had Australia in mind as a place to live together, because it's an English speaking country and  the domain of my boyfriends work is really big in Australia (Oil). I always say oil, because I jdon't have a clue how to explain what is his job is exactly.  It's all very technical, which makes it hard for an outsider to understand. Haha. So to answer the question: Because we wanted to live together and were up for a new adventure, we ended up in Australia. 🙂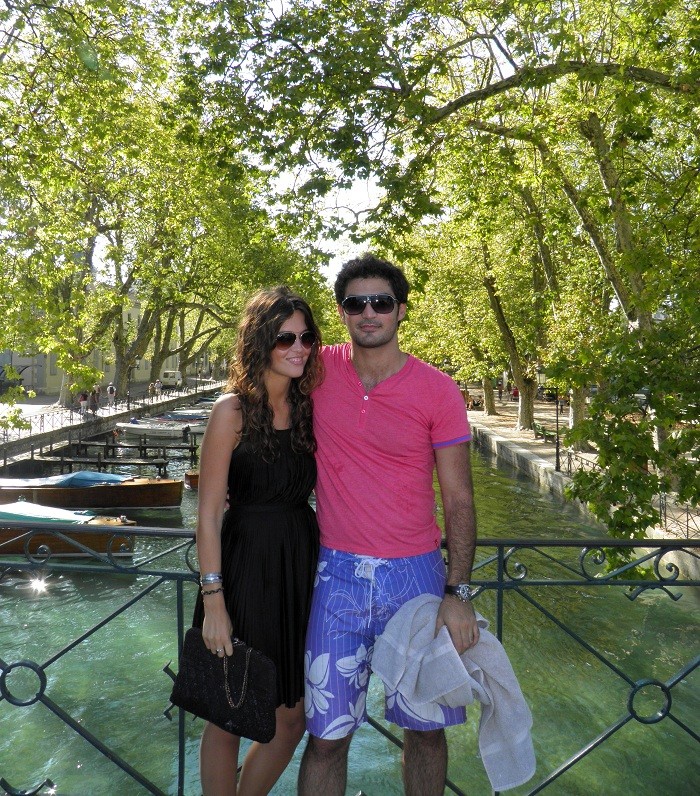 Summer of 2012. We were visiting the lake of Annecy with some friends.
How did you get to Australia? Did you just decide to go there and find a job and a flot without anything furnished before?
My boyfriend went to Australia 5 months before me. So, when I arrived I already had somewhere to live. However, a month after I arrived we moved to a different place where we had to build everything from scratch (We didn't have furniture of our own at all).
Are you and your boyfriend planning to stay in Australia? or do you have plans to move elsewhere?
We are planning to stay here for the coming few years. It's a great chance for my boyfriend to gain work experience in his domain. We do have plans to move elsewhere in the future. Lebanon is definitely an option we consider. Or maybe the United States…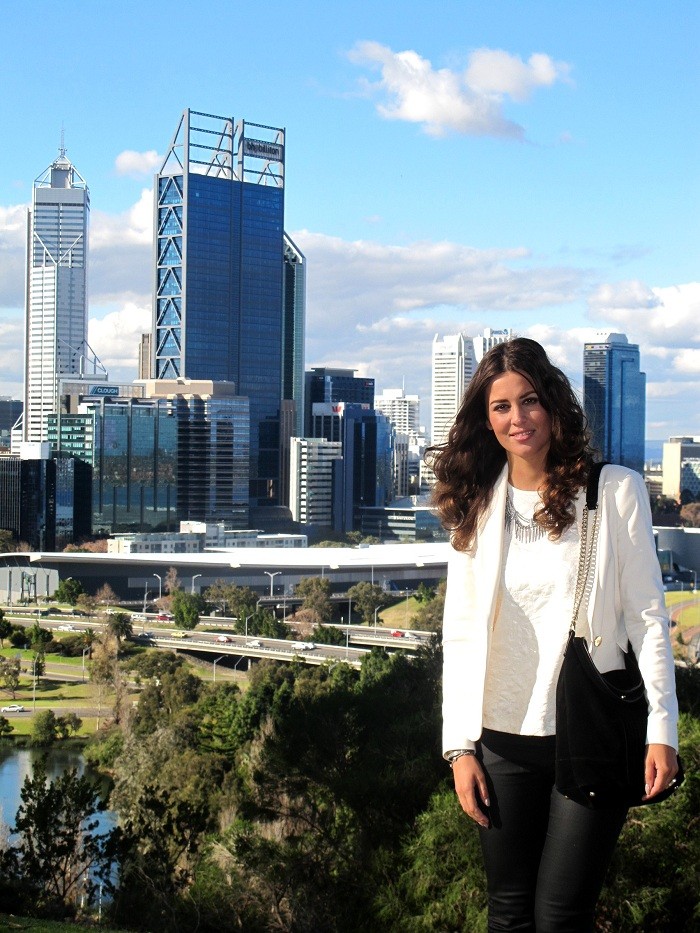 My first day in Australia: my boyfriend took me to Kingspark. I was so impressed! 
Body/Working out
Is your tan natural or do you use products?
It's summer here in Australia, so my tan is natural! I do use some bronzer/blusher on my face.
What kind of workouts do you do? How about your diet?
I started a few weeks ago with power walking! 1 or 2 mornings a week I go power walking in Kingspark for an hour. Besides that, I'm playing indoor soccer every thursday evening. Me, my boyfriend and some friends formed a team and joined the soccer league of a local sports complex. I don't do any diet, I just eat whatever I want to eat.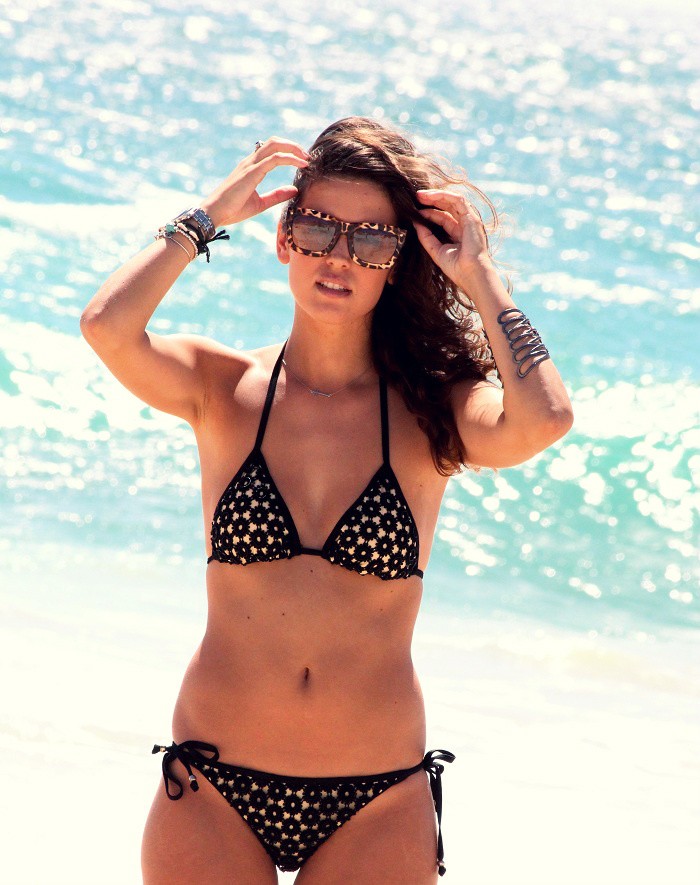 Yep, I'm pretty tanned at the moment 🙂
About me
Is there any one particular person, from childhood or until now, who has influenced your style?
I'd say my best friend! Her personal style and love for fashion awakened my own interest in fashion and encouraged me to develop my own style years ago. She has always inspired me with her great sense of style.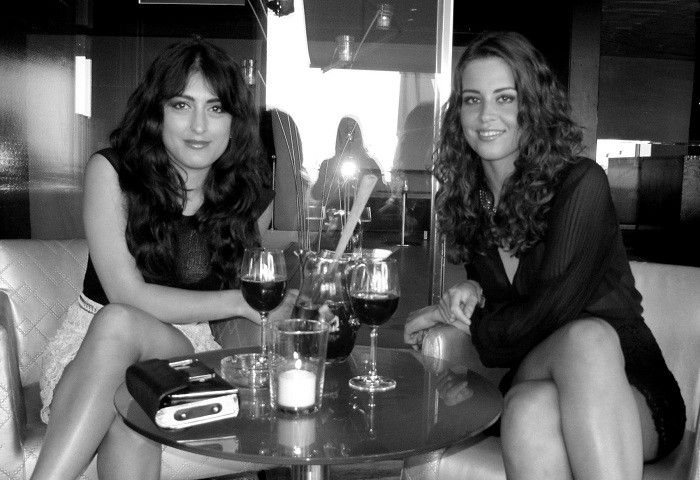 Me and my best friend in Barcelona last year 
You have a bachelor degree in law. Why are you not working in this domain?
There are a lot of reasons really. Last july (when I was finishing my studies), I was just so fed up with everything related to my law studies. I chose to study law because I've always intrigued by justice, the position of lawyers, the speeching involved, the power. Another reason I chose to study law is financial security. When you have a good degree in your pocket,  you always have something to rely on. Right now, I don't feel to do anything with my law degree because I'd love to do something with the creative side of me: fashion.  Besides that, if I want to work in Australia as a lawyer, I have to take courses again (Another country, another law system ;)). I have a lot of personal projects  that I want to try to realize. I want to develop my blog, see the possibilies to work as a stylist here in Perth and I have plans to start my own webshop. So to answer the question: I'm young now and I want to take some time to figure out what I really want to do with my life.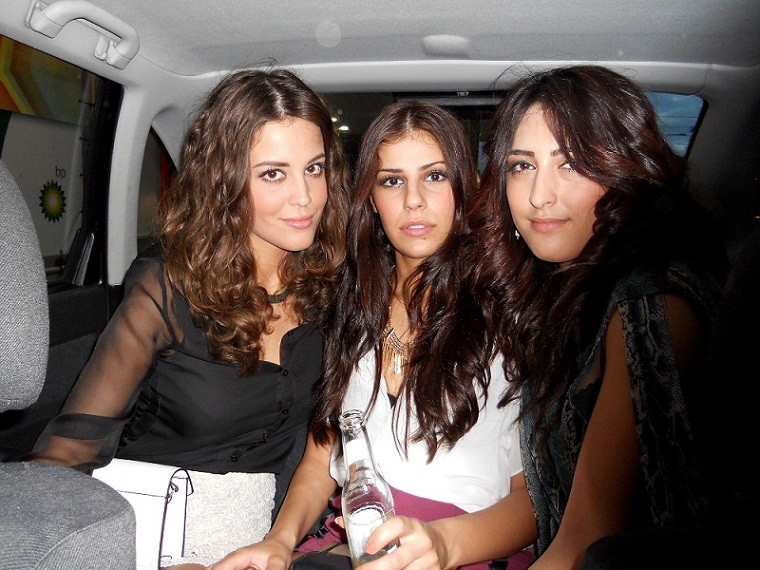 A few days after I got the happy news I received my bachelor degree. PARTY!

How do you pack when going on holidays?
It's a disaster and I'm always over the kilo allowance, haha. No, I'm starting to get better though. I'm able to be a bit more reasonable now when it comes to the amount of clothes I bring. I can remember my best friend and I taking about 30 kilo each for a long weekend London (WTF?!). Right now, I try to plan my outfits from before. When you don't allow yourself to put anything in your suitcase which isn't part of an outfit, you save a lot of space and you keep things organized.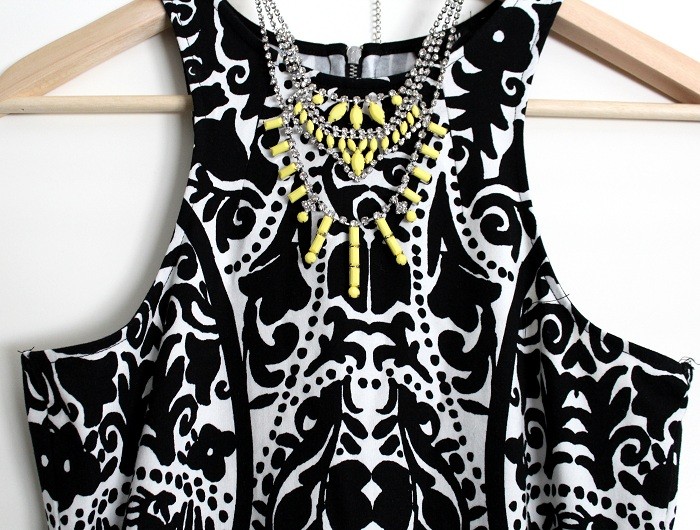 When I went to Bali last october, I planned all my outfits from before. Still 3 kilo's over the allowance though…
How do you pick your outfits? Where do you get inspiration from?
I usually start by picking one item that I really feel to wear that particular day.  Based on that item, I start to build the outfit. A thing I do to get inspiration, is pairing items in my closet which I think totally don't go together. Sometimes I end up looking ridicilous and laughing at myself, but sometimes it means I discover a good colour/print combination. This trick always gives me ideas of how to wear my clothes differently. 
One of my latest outfits: mixing prints. I didn't expect  stripes and a barok-ish print would look good together…


Fashioncontainer is on: