New York city, yay! Arriving in our very own apartment after a long flight with an even longer layover in Stockholm was great. So here's what we got up to the first week of December.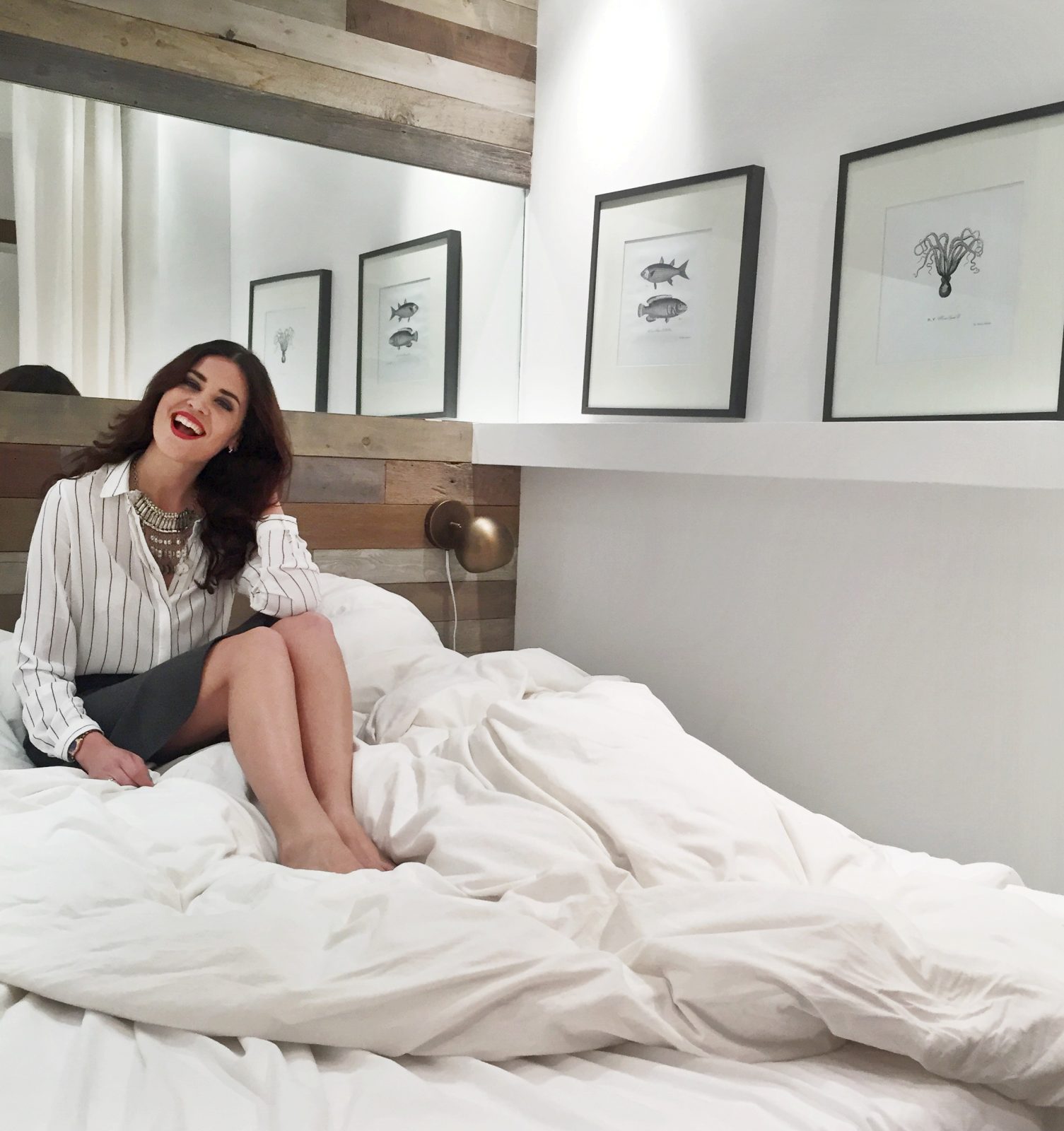 My kind of bed room in our My Suites apartment. Lots of white, wooden details, a cool art work here and there.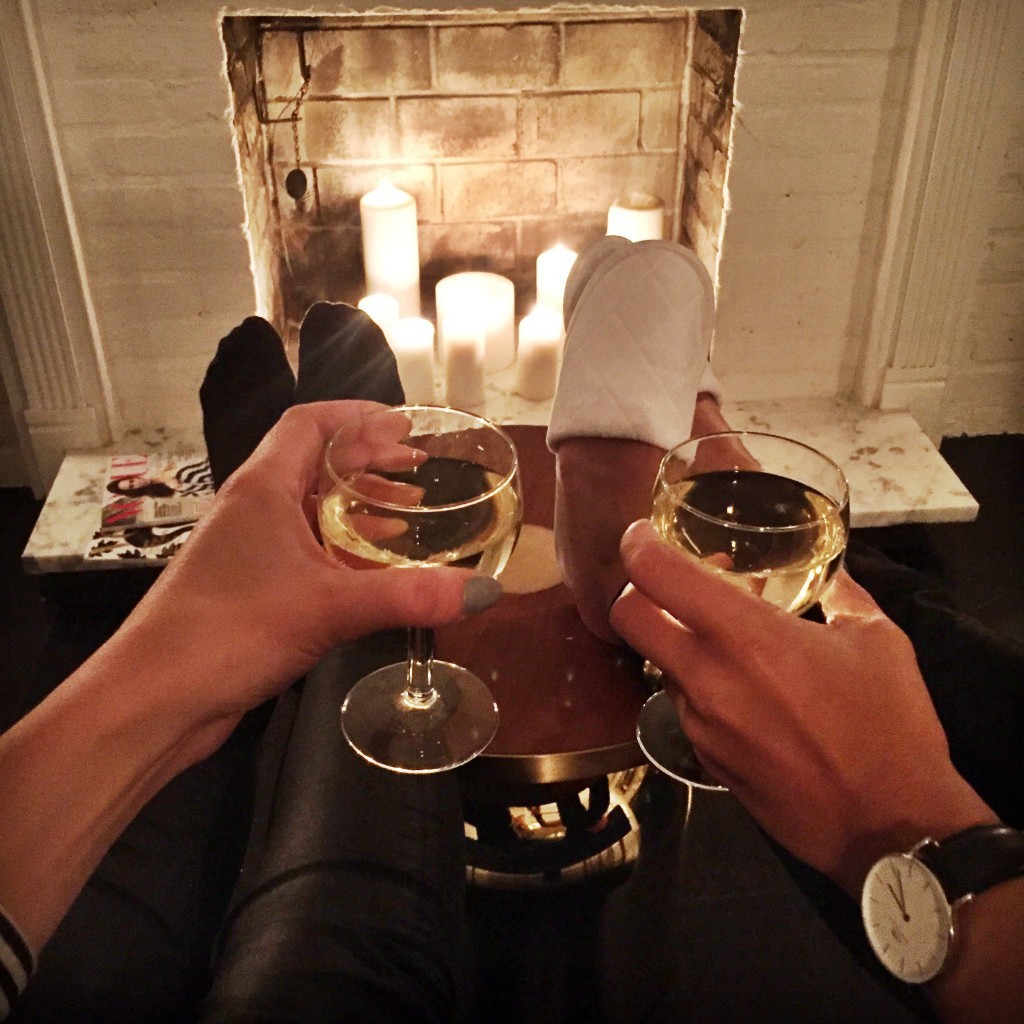 Celebrating Saturday night in New York in style at the fire place with wine, lots of cheese and pizza. The way to feel like a local ;).
We picked out the best day for crossing the Brooklyn bridge. Look at that sunshine! Plus, it wasn't even that cold.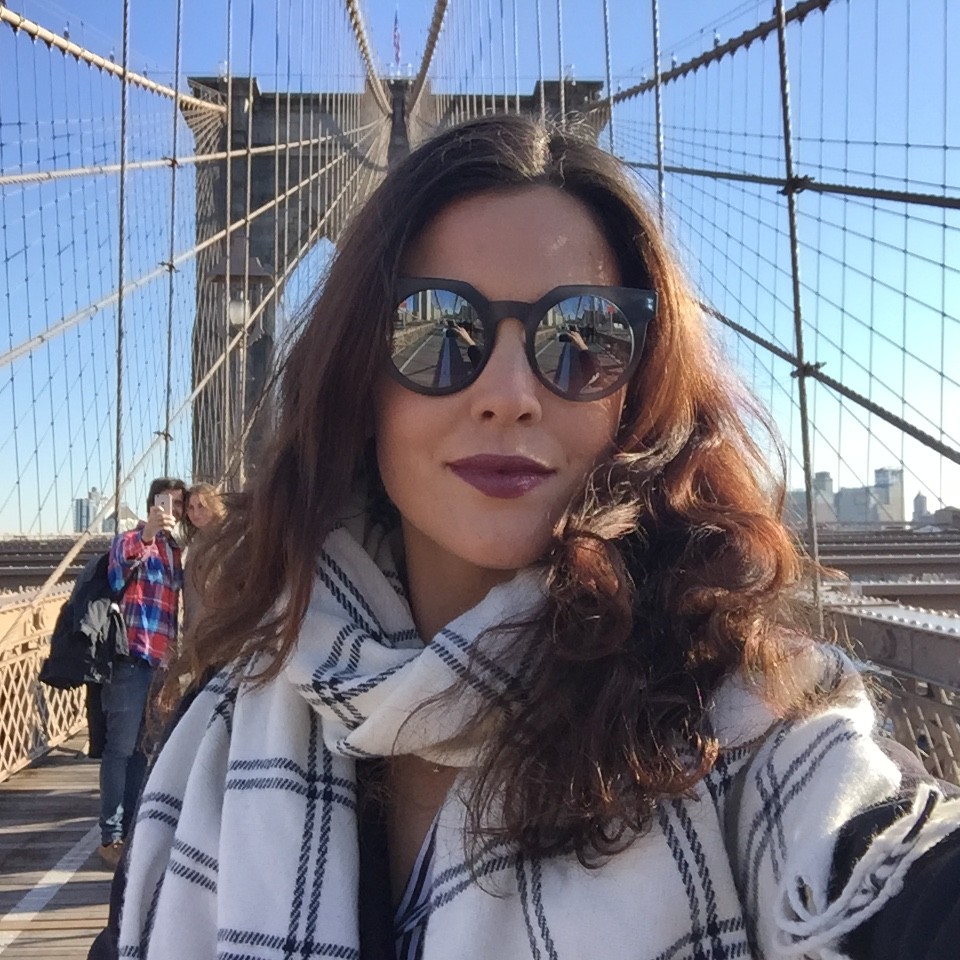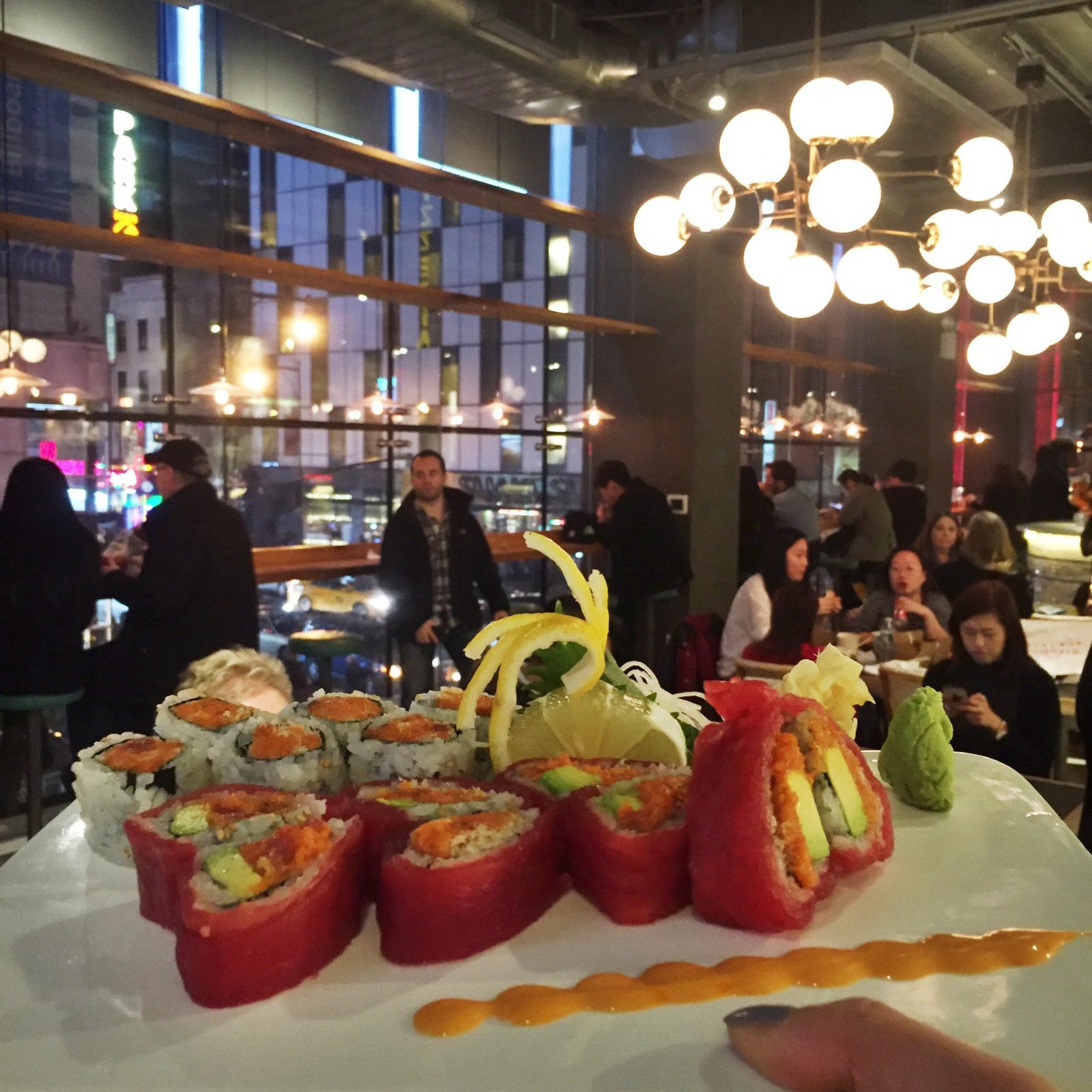 Time for sushi at the City Kitchen later that night. Great place, you have to visit! You can read the full post about it here.