I had such a fun and exciting week! Some really cool goodies landed on my doorstep (just look up!), I went for a power walk almost every evening and I spent my Saturday on the beach, followed by a barbecue at a friend's place. Spring has officially sprung in Perth, we've been having such lovely weather.

The weather forecast for Saturday was a staggering 32 degrees, so naturally we planned on spending the day outdoor. We've got a veranda and when the weather is good, it's seriously the best spot to start the day with coffee and breakfast. Hassan and I spent the rest of the morning in Fremantle, where it's always nice to go for a stroll and it's always easy to find a good backdrop for outfit photos. Can't wait to show how they've turned out, for now you can see a preview in photo 8. Yep, totally colour coordinating with the wall. How cool? After getting my outfit captured, Hassan and I went for coffee at the Fremantle arts centre, which has such a laid back and authentic vibe. I can't believe I've never been there before. They do fantastic coffee too by the way! From Freo (as the locals call it) we went to City beach for some lunch at Clancy's and then a stroll at the beach. At night we were invited at a friend's place for a barbecue, where we stayed until late. My friend's husband prepared the most delicious fresh fish that he actually caught himself the day before. Along with some margaritas it honestly was the ultimate Australian summer day!
Sunday wasn't as fun because I spent the entire day indoor getting on top of administration and cleaning the house. Luckily Hassan made pancakes for breakfast, so at least the start of the day was good. Funny enough it was raining all day, quite a contradiction to the amazing weather the day before, so I guess being at home wasn't so bad after all.
Let me show you this week's photos…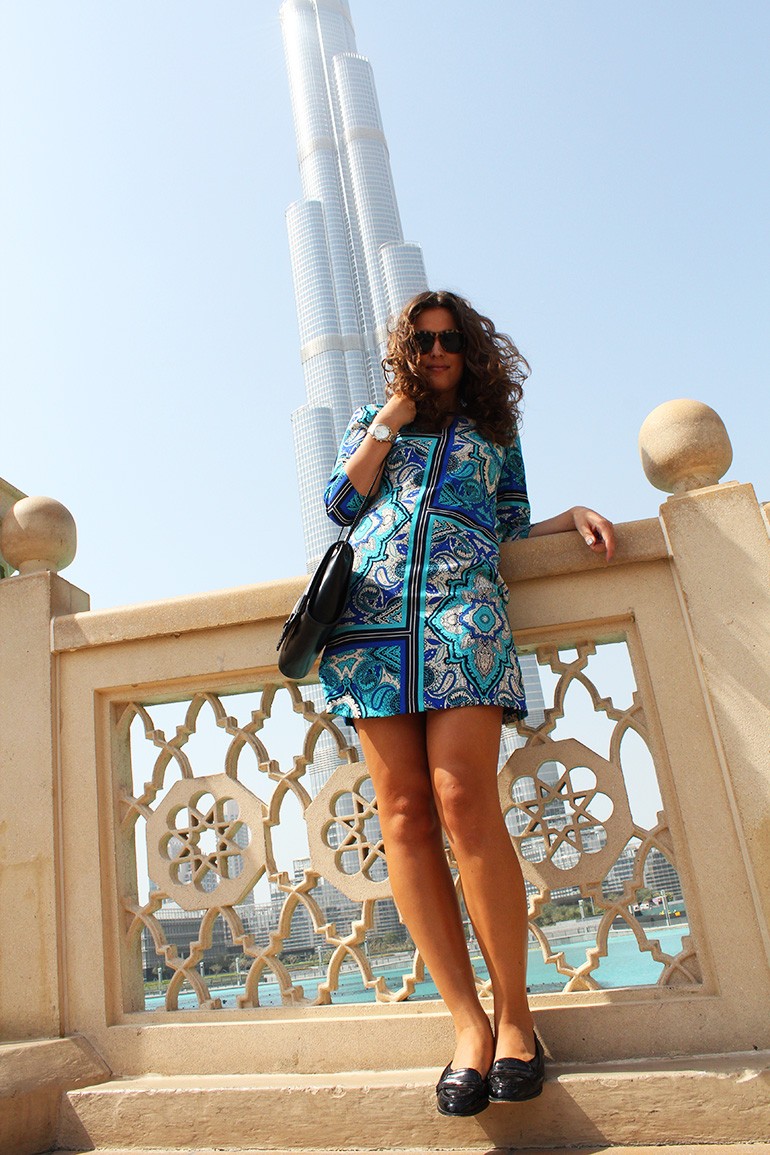 I haven't been to the beach for a while, so I was super happy to have my toes in the sand and splash around in the water. Yep, I'm still a kid. To change the normal setting of outfit photos a bit, we decided to take a set of pictures on the beach. They turned out super fun and I can't wait to show you more.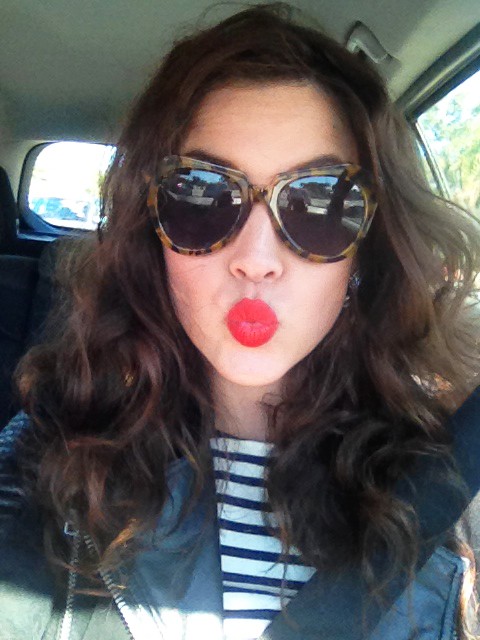 Making a normal weekday morning a little more special with a good breakfast while sitting on the veranda soaking in the sun. Not a bad way to wake up at all.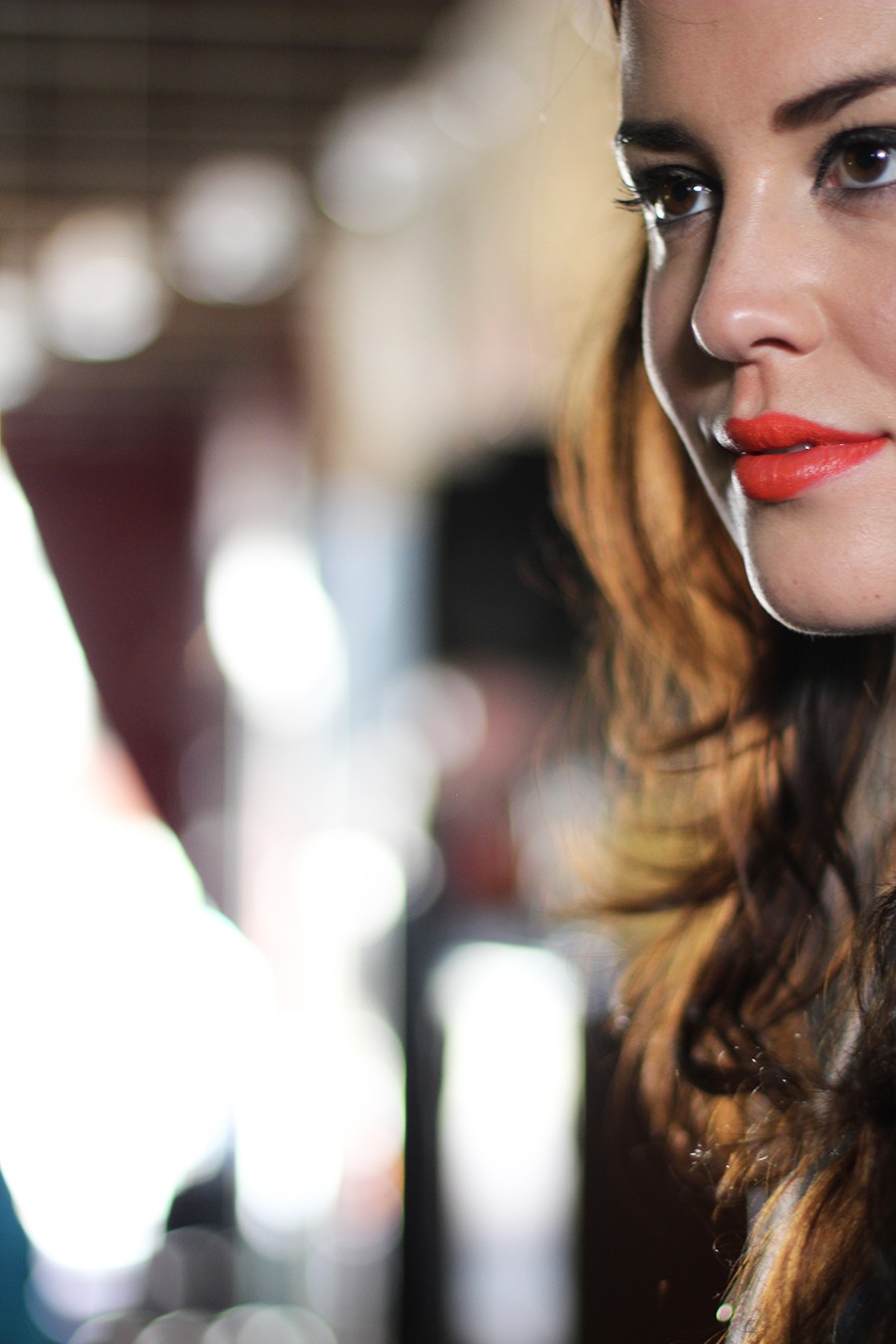 Coffee break at the Fremantle arts centre. I didn't know Hassan made this close up until after I put the photos of that day on my laptop. I'm wearing my current favourite lipstick shade MAC Morange, in case you were wondering. The colour is pretty out there, but I love it.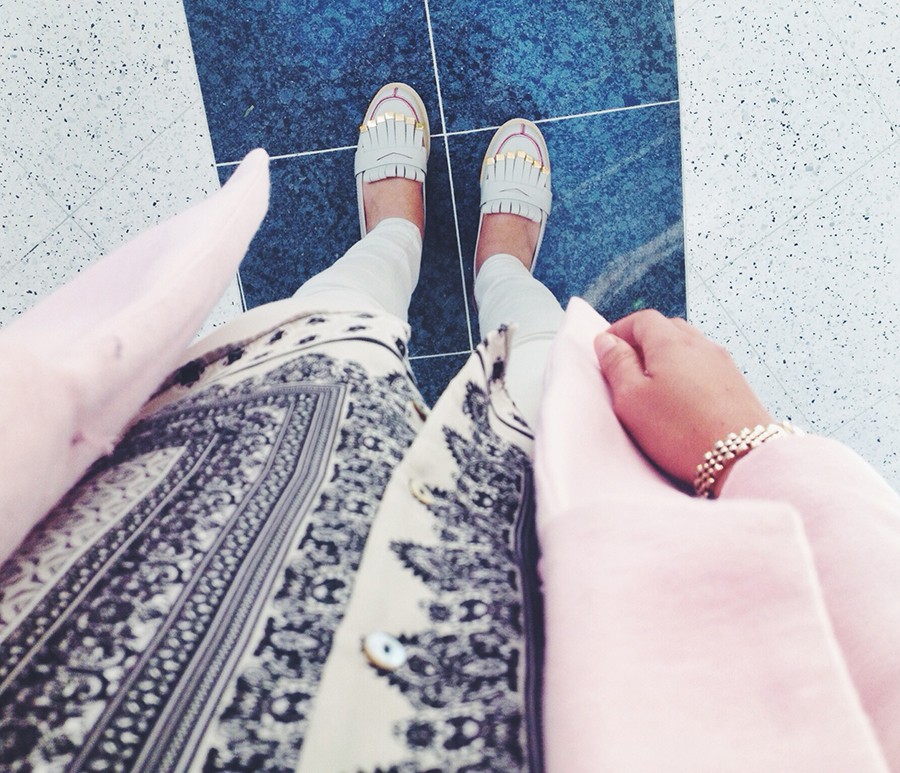 An outfit I wore to the office during the week. I snapped this photo while on a coffee run in the nearby shopping centre during my lunch break. It took me a few minutes to snap this photo the way I had in mind, so I bet people must have been wondering what I was doing with my head down holding my phone in a weird position.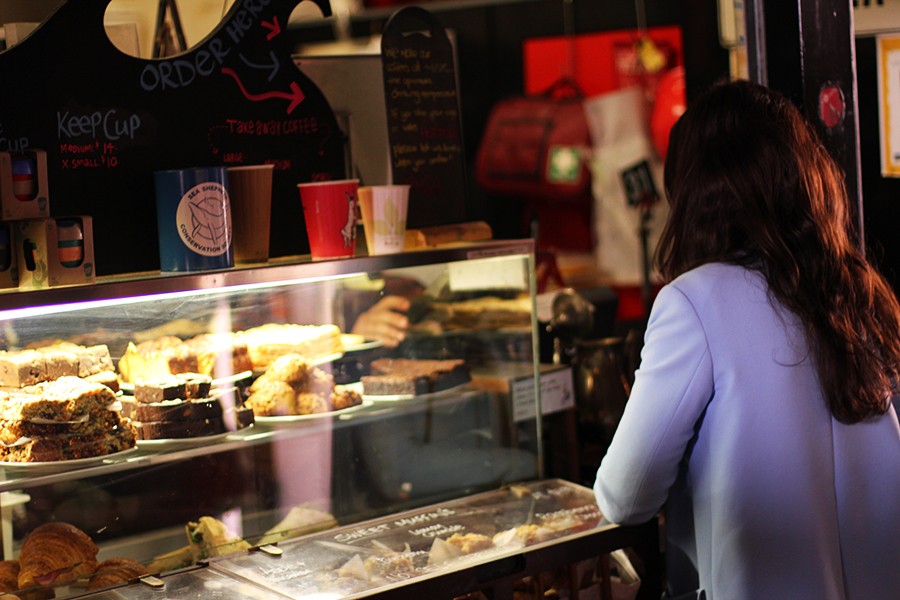 Ordering coffee at the Fremantle arts centre. I really want to come back here for breakfast next weekend! Everything looks so yummy.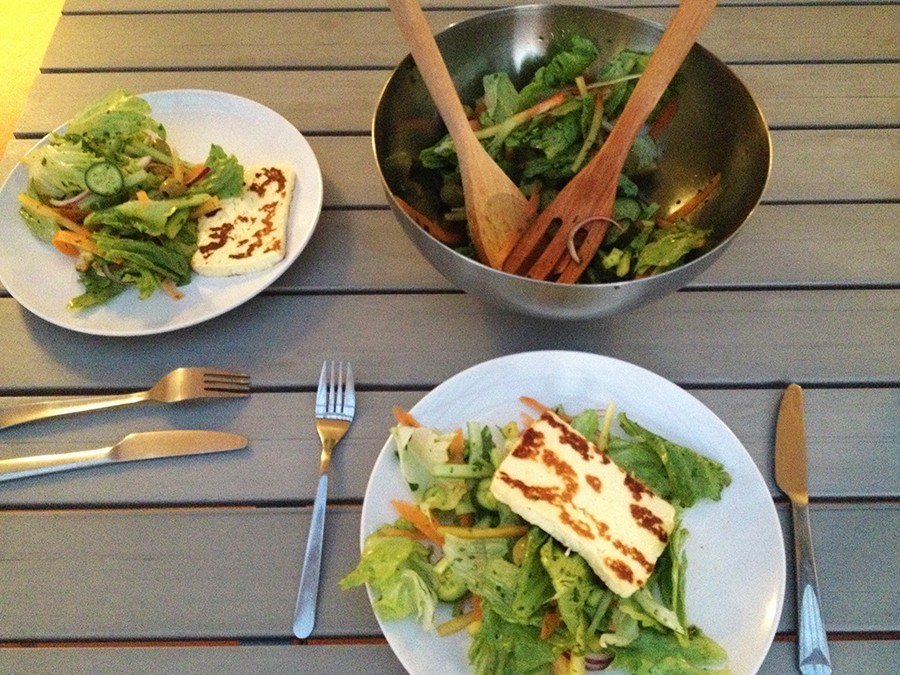 Healthy dinner on a warm day. It's funny how much my eating habits immediately change when temperatures rise. I just want salads! This one is with haloumi, olives, red onion, celery, carrot, capsicum & parsley. As a dressing I used 2 garlic cloves, 2 lemons, olive oil and a bit of balsamic vinegar. I could eat this every day, but I don't think Hassan would be very happy with that ;).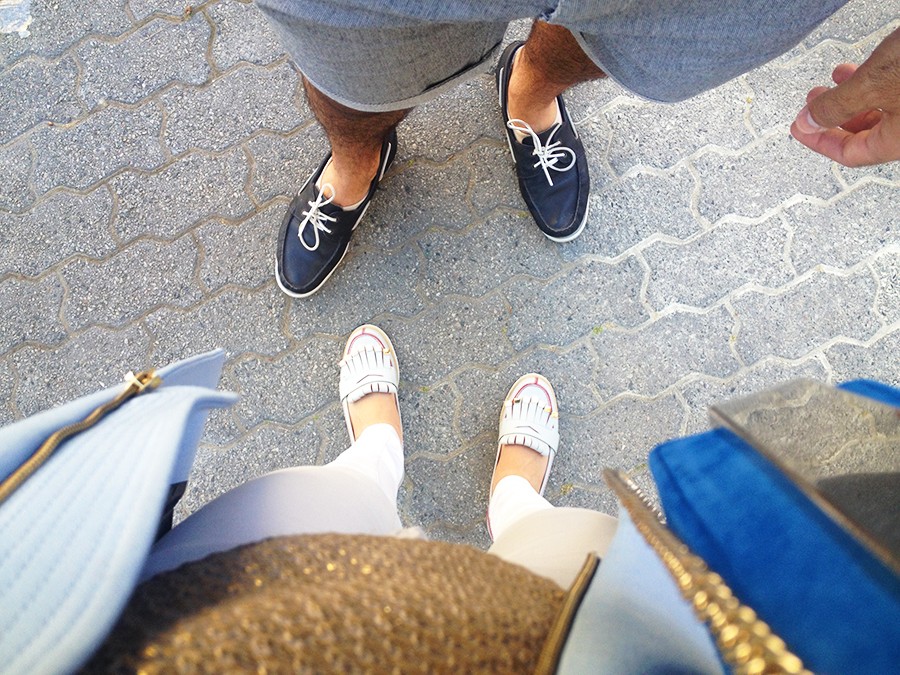 #fromwhereistand with Hassan before outfit shooting on Saturday. Who's shoes are better?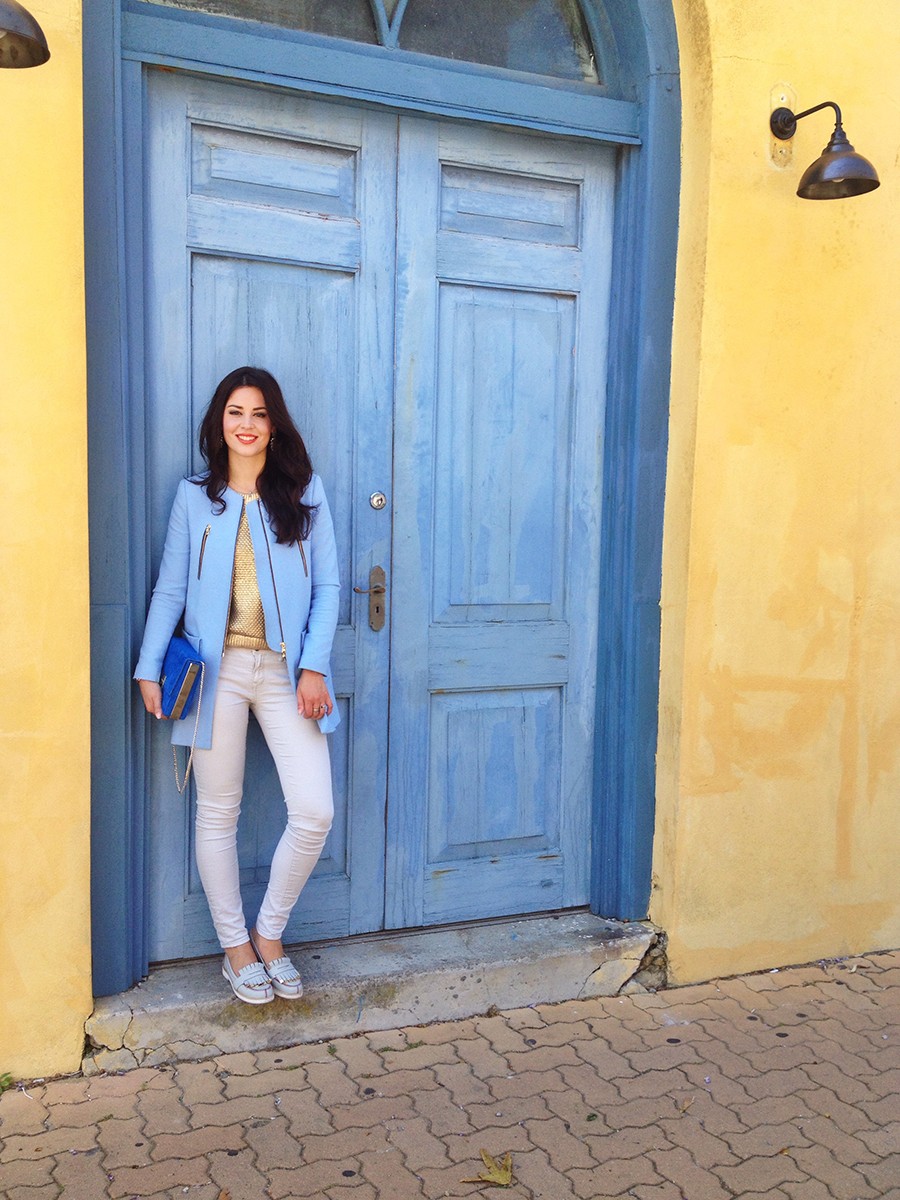 I would want to call this a sneak peak,  but since it shows an entire outfit that hasn't been published on FashionContainer yet, I think that would be somewhat inappropriate. Anyhow, stay tuned for the full outfit (non iphone) series of photos though. I promise it will be spectacular!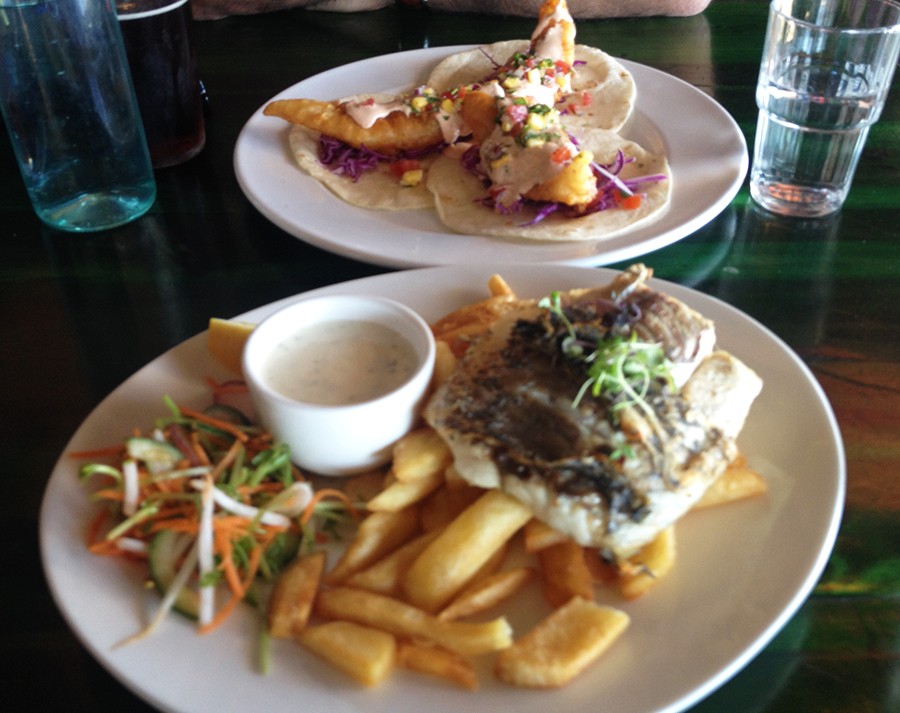 Lunch at Clancy's fish pub on City beach. Both our dishes were delicious. I had the Barramundi and Hassan the fish taco's.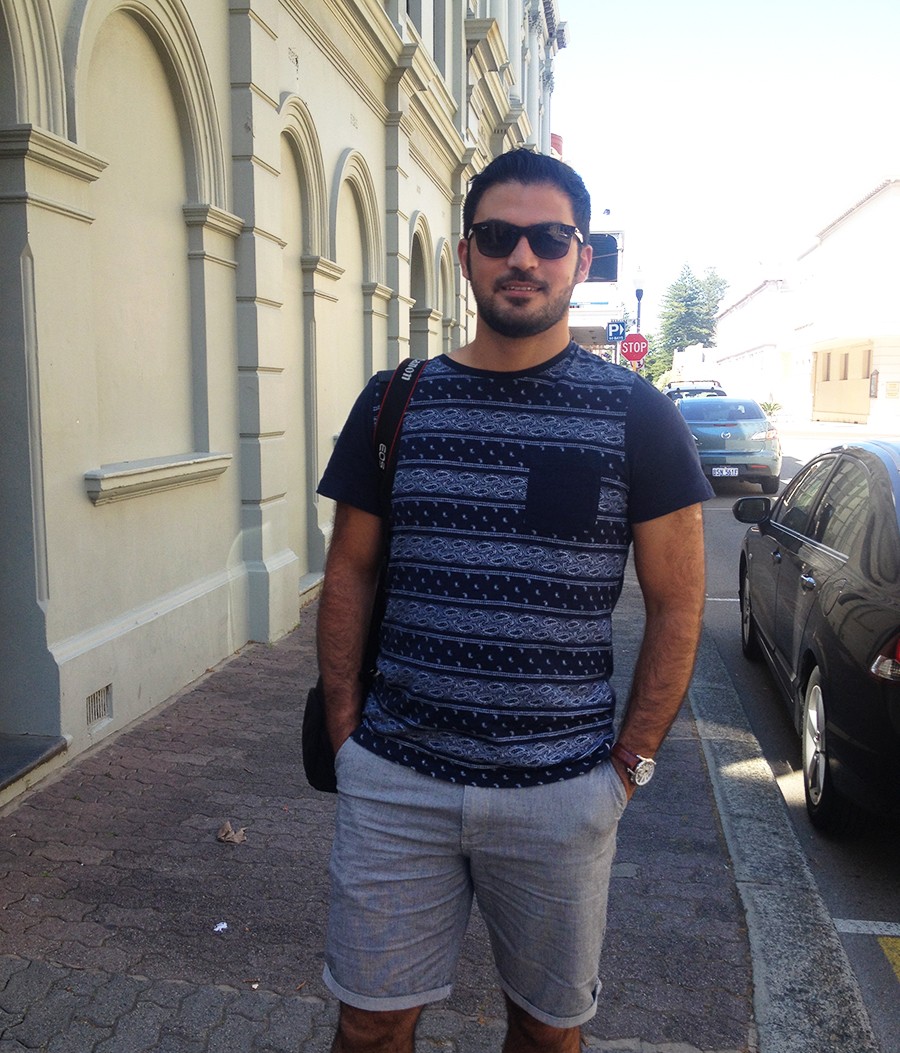 The man who makes FashionContainer possible every day: photographer Hassan Mounzer! Here we're on the hunt for a good spot to take photos in Fremantle.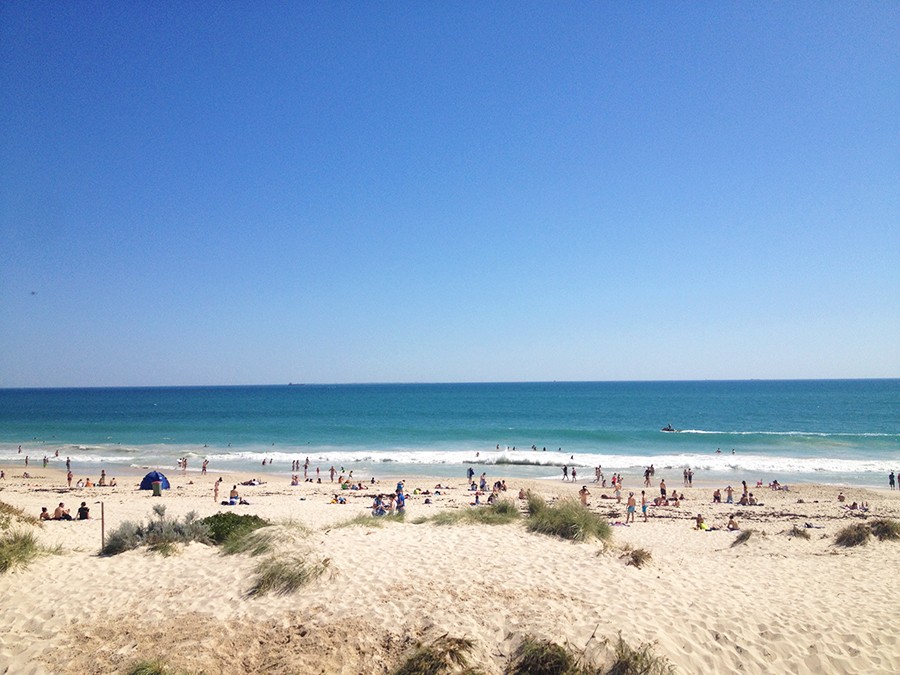 The beach looking mighty fine from our lunch spot.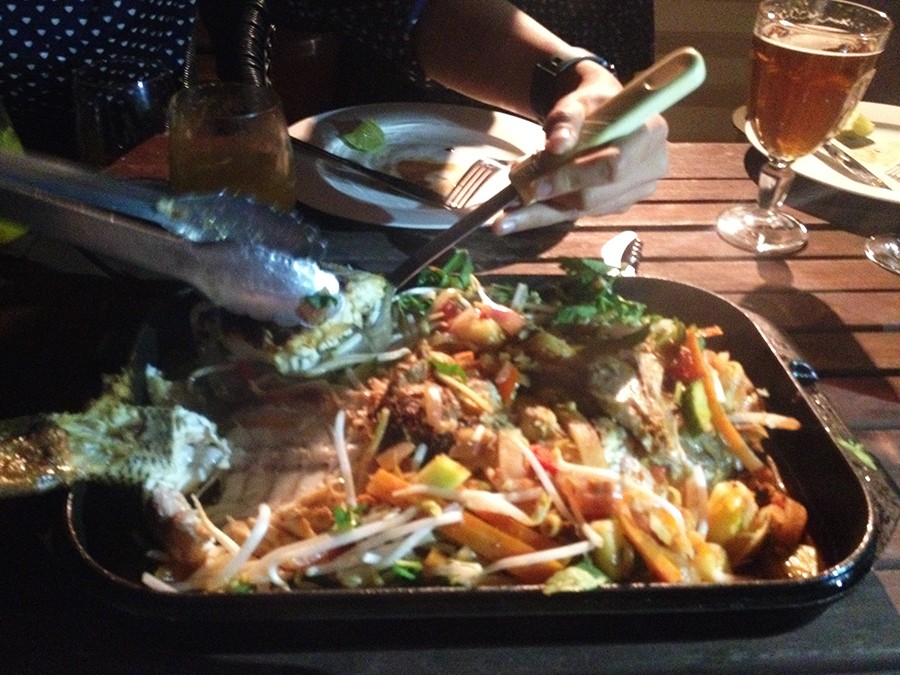 Fresh snapper from the barbecue at a friend's place this weekend. I could eat this again right now, so good!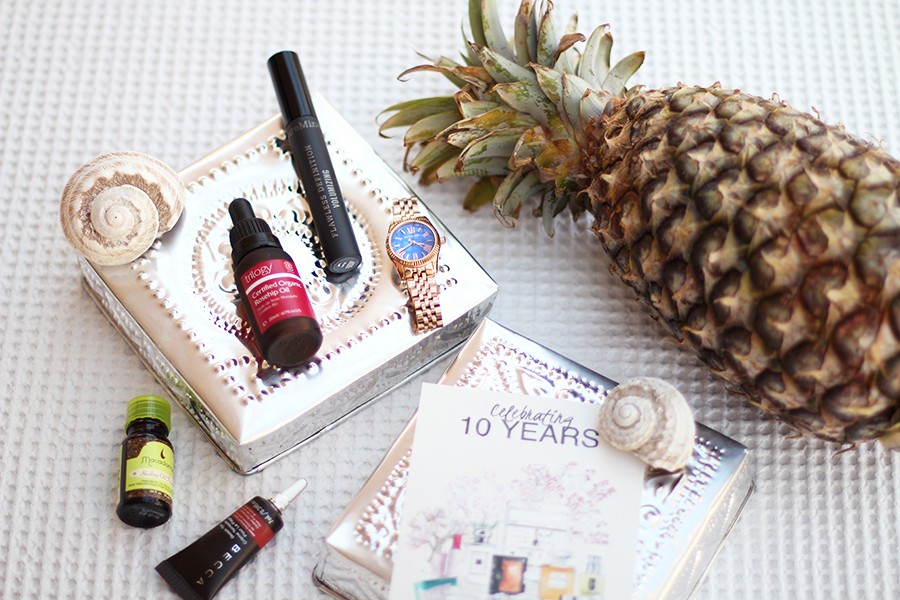 Celebrating 10 years of Fresh discover beauty online  with a limited edition beauty essentials box, which I was so excited to receive last week. It was one of those days I came home from work super tired, only to find this box waiting for me at my doorstep. That night I've literally tried everything (there's more that's not pictured!) and I can tell you it's pretty amazing. My favourite has to be the organic rosehip oil which works wonders for my skin.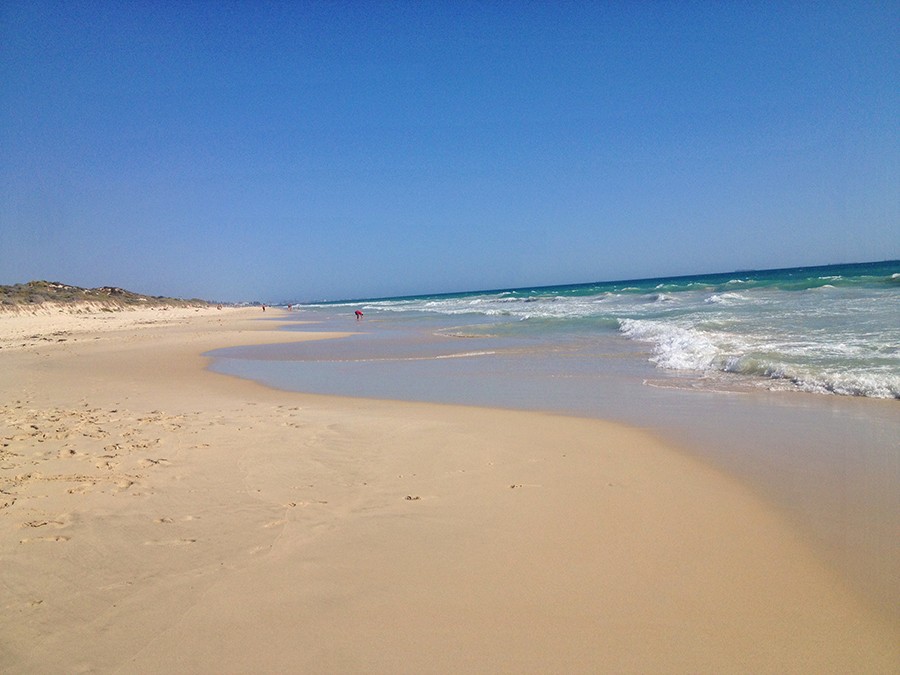 One good reason to live in Western Australia: there's always, always empty beaches. As a Dutch girl who has mostly seen overcrowded European beaches throughout her life, this is pure luxury!
That was my week. It flew by so quick! Can you imagine that in a few weeks from now I'll be doing photo diaries like this from Dubai? It's going to be so much fun to discover a new city and to be able to share it with you. I'd appreciate it a lot by the way if you could let me know in the comments below what kind of things you want to see more of (or less) in these weekly behind the scenes photo diaries. I'm looking forward to hear your thoughts.