I got this dress gifted by a friend (lucky me!) and despite the fact that I don't often wear bodycons, this striped one with a playful flare at the bottom feels just right. Along with a sleeveless biker jacket and comfortable sandals it was the perfect attire to wear on exceptionally warm spring day last week.
Wearing: Striped dress , also love this one (Oxford), Sleeveless biker jacket (Portmans), 3.1 Phillip Lim mini satchel, Sam Edelman sandals, Silver draped necklace (Sportsgirl), Michael Kors silver sport watch
[show_shopthepost_widget id="275951″]
I've been unwell the last few days, a bit like I'm about to catch a flu and just generally tired, exhausted and drained of this whole moving abroad story. I also got a weird allergy on my face as a bonus, which fortunately starts to disappear now. With only about 2 weeks left in Perth and a zillion things on my to do list, this would officially be the worst time to get sick. I honestly can't remember the last time I sat down on the couch two evenings in a row watching rubbish TV, but I guess occasionally that and some chocolate is the cure for anything.
This weekend is going to be dedicated to *drumrolls*, cleaning and organizing. I finished my closet clean out mission, which I'm both proud and a little sad about. I don't think I've ever owned this little, it's a bit disturbing yet refreshing at the same time. Next up is sorting out my administration, making copies of important diplomas & chucking out all kinds of unnecessary crap we've collected in our kitchen and living room cup boards. Who knew that you need 6 empty instant coffee jars? just to give you an example. There must be a hoarder in me somewhere…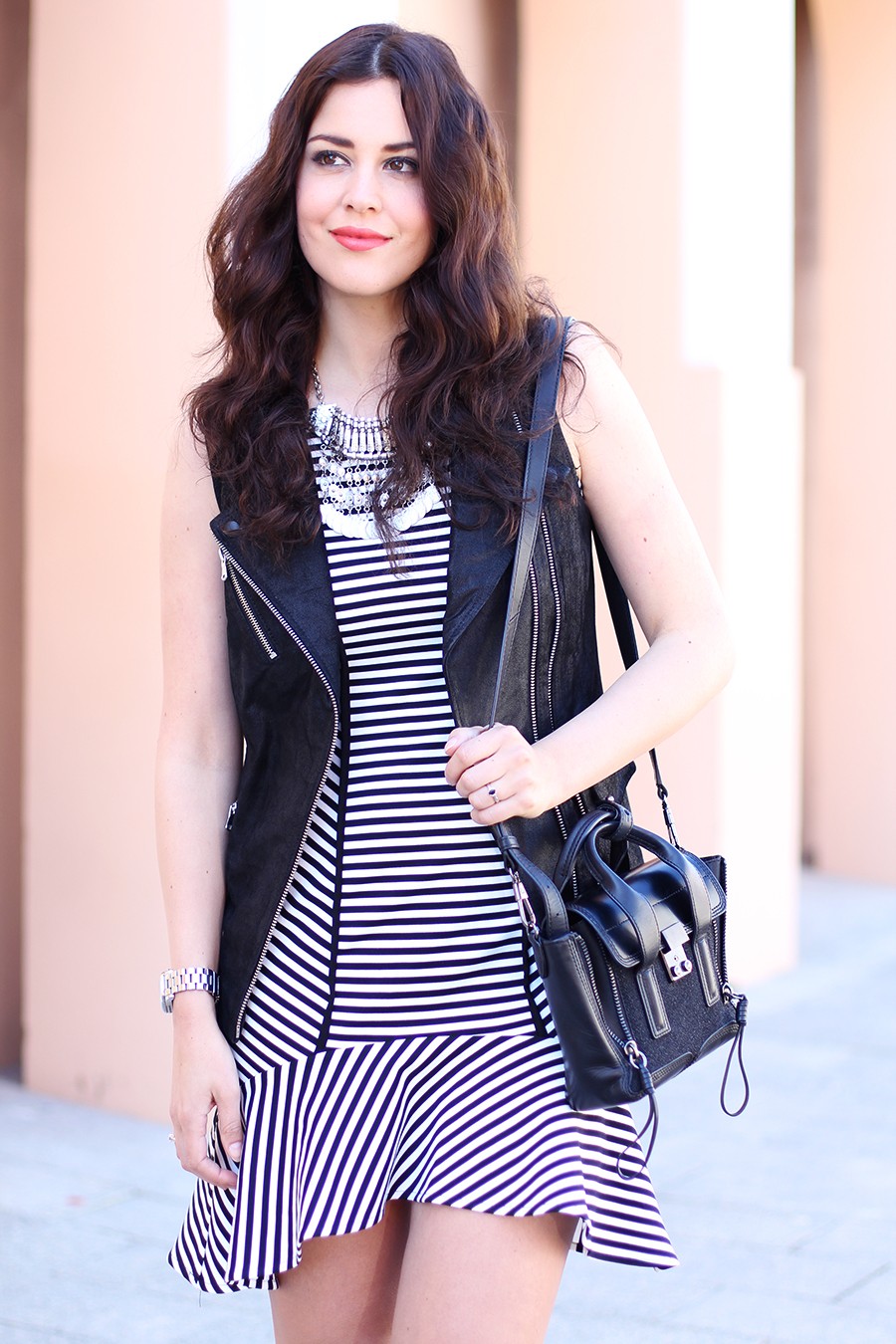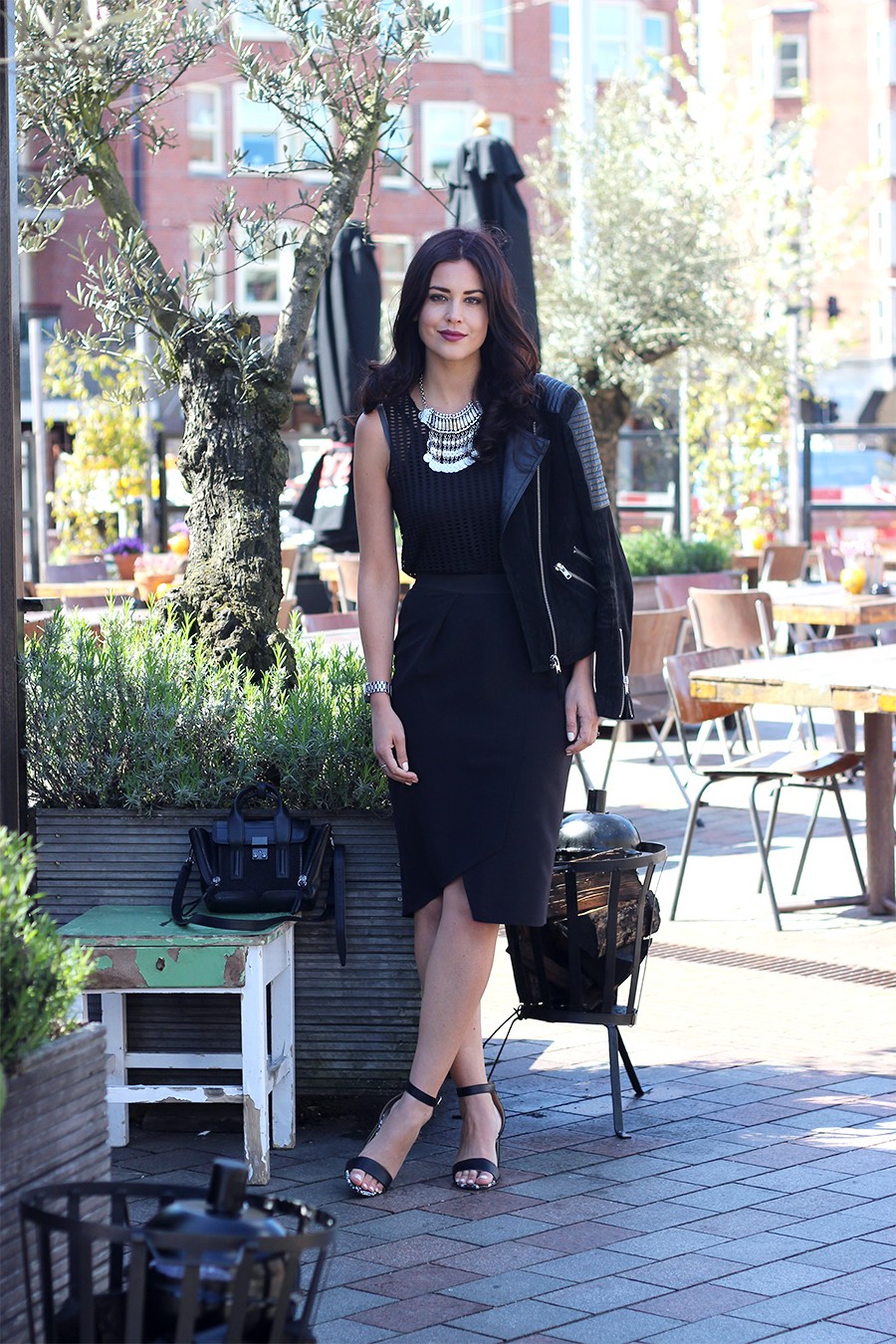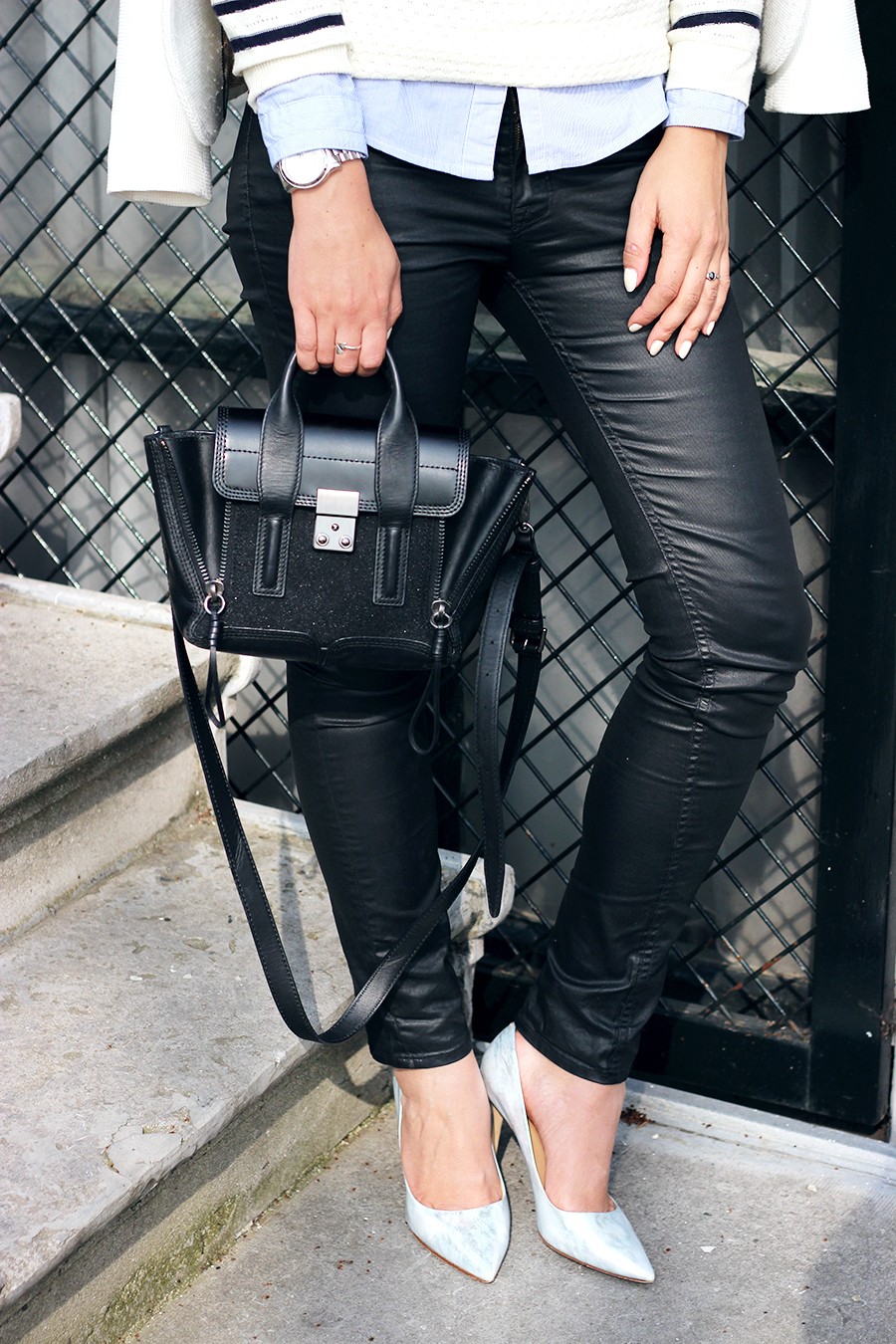 Wearing: Striped dress, also love this one (Oxford), Sleeveless biker jacket (Portmans), 3.1 Phillip Lim mini satchel, Sam Edelman sandals, Silver draped necklace (Sportsgirl), Michael Kors silver sport watch
[show_shopthepost_widget id="275951″]
Photos by Hassan Mounzer