Some days call for a comfortable, fuss free outfit. This white ensemble paired with an Isabel Marant inspired jacket create that cool boho vibe ideal for a day on the beach. I should totally wear things like this more often.
Wearing: Asos jacket old collection (similar here and here), Asos white lace top, Asos shorts, Statement necklace, Sam Edelman sandals, River Island box clutch, Karen Walker sunglasses, TotallyJewel earrings
[show_shopthepost_widget id="285207″]

These shorts have been a great budget buy from last summer. The high waisted fit and textured look make even the simplest of outfits interesting. Plus, they don't ever crease. Am I the only one who gets overly excited about garments that are both awesome and don't crease? What can I say, I highly dislike ironing. They're now on Sale by the way, you can find them here.
This must have been one of the most relaxing days I've had in a long time. After grabbing some lunch at a café right next to the beach (you can see more of that in my latest photo diary), we shot these photos while strolling on the ever empty city beach in Perth. It was quite windy, so when we were on the jetty both Hassan and I got splashed by the waves several times. When the camera got wet too, we decided that we better change spots. Love how the photos turned out finally, a little more spontaneous and less posed than usual. Change is good!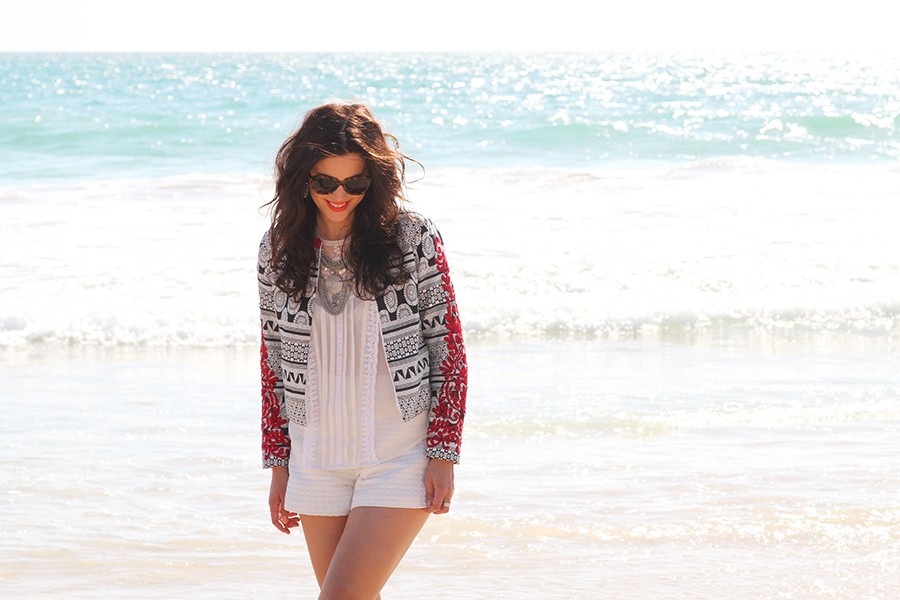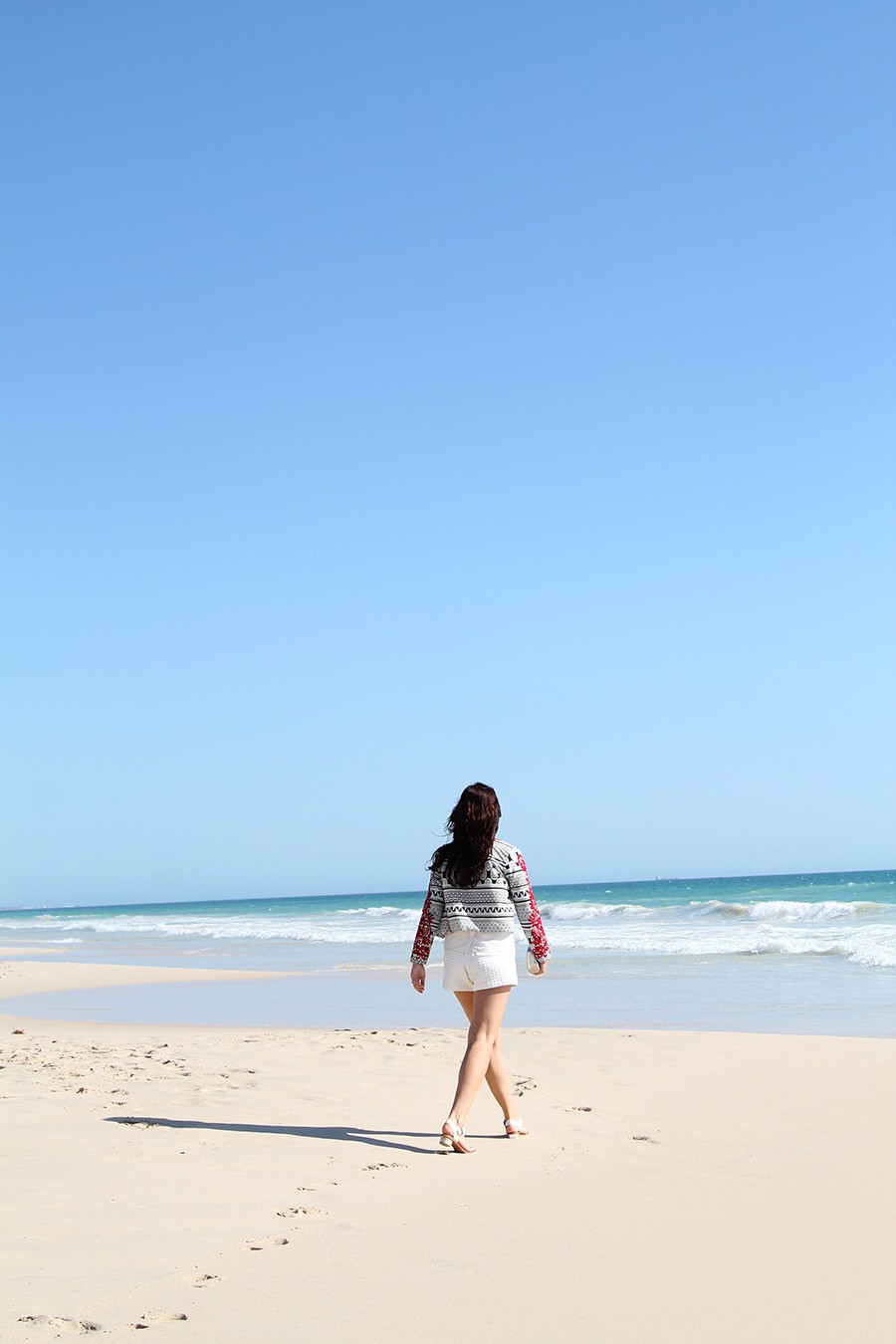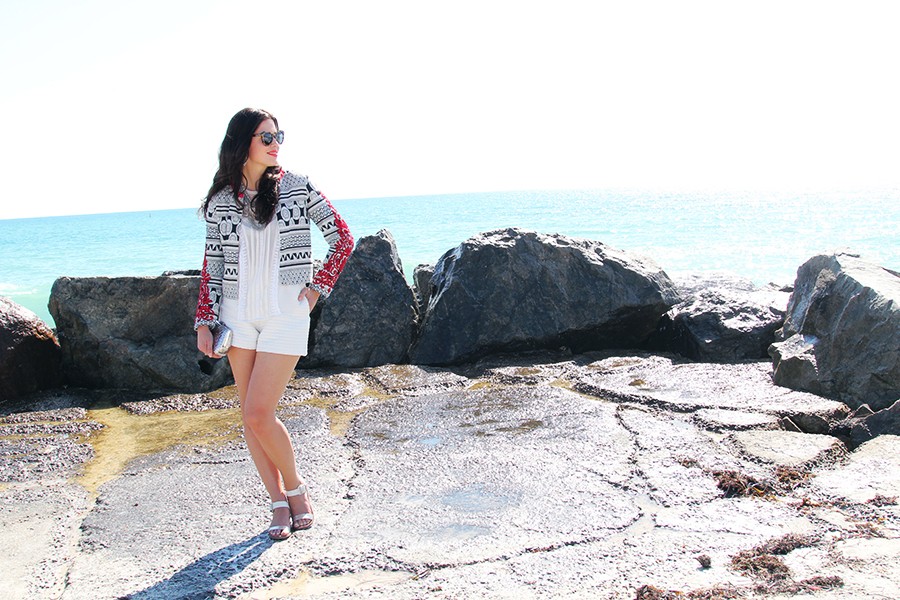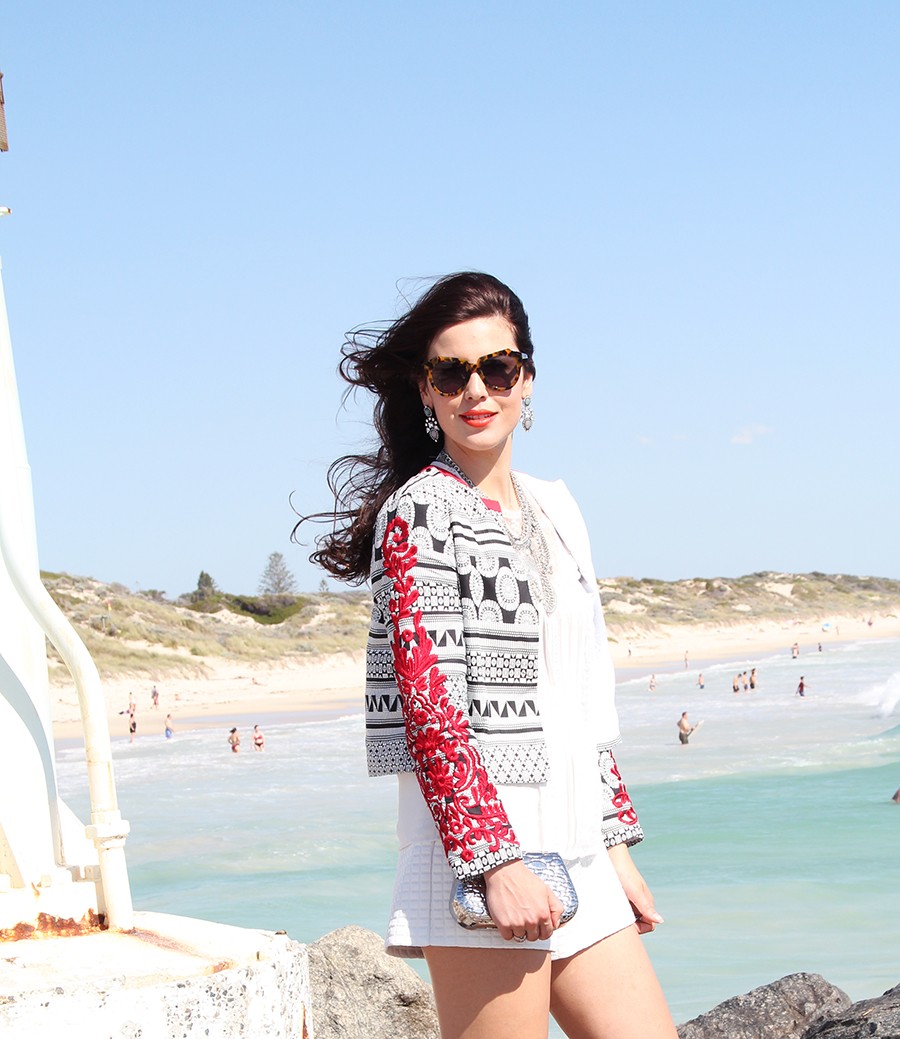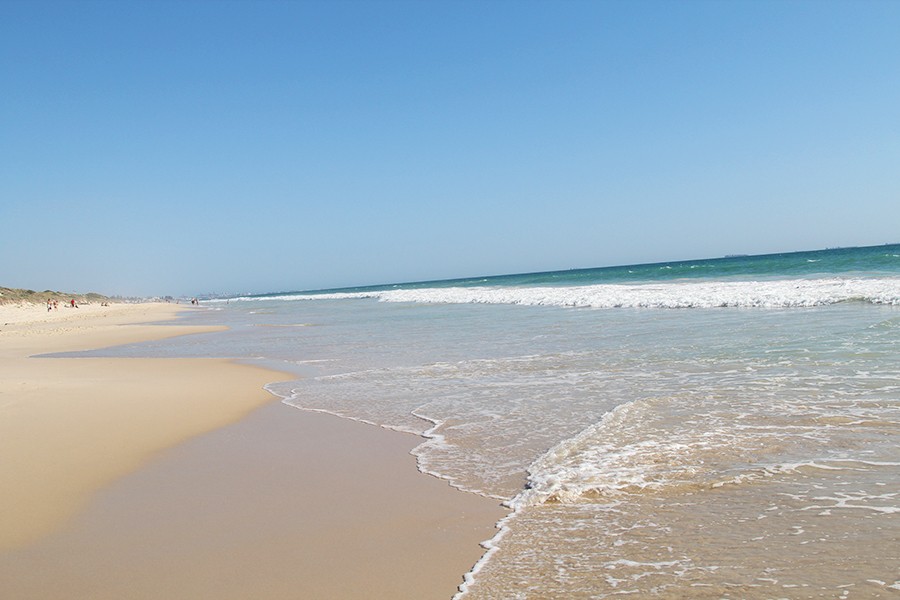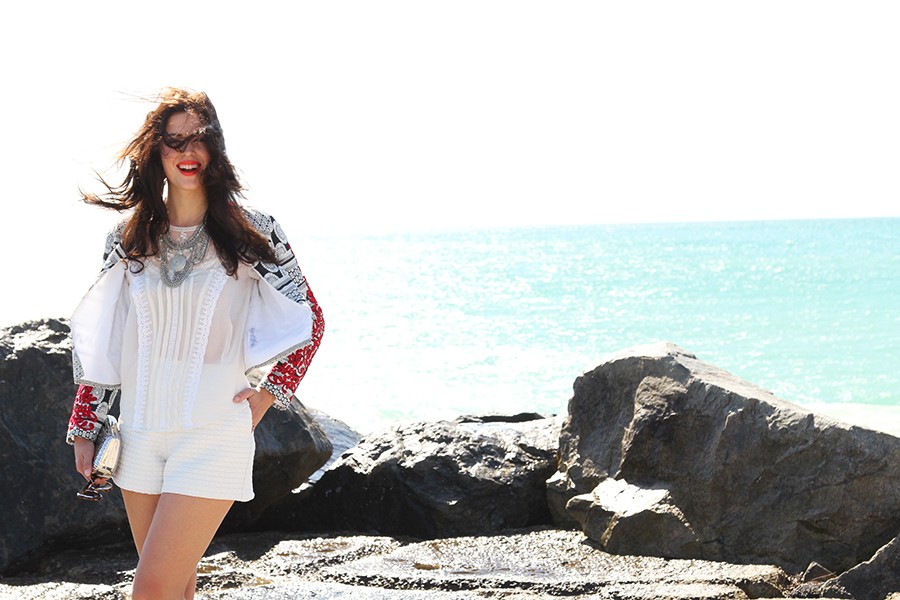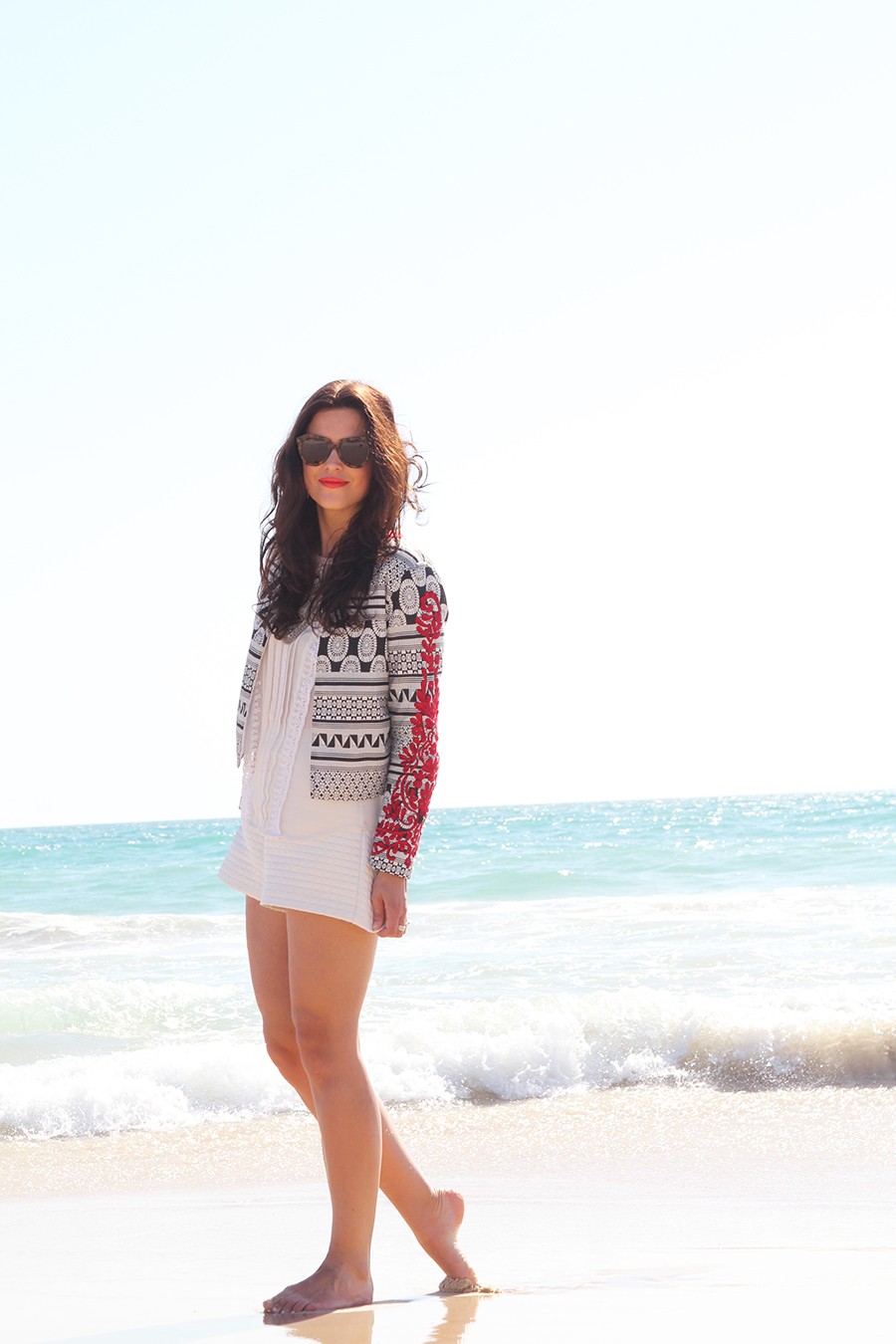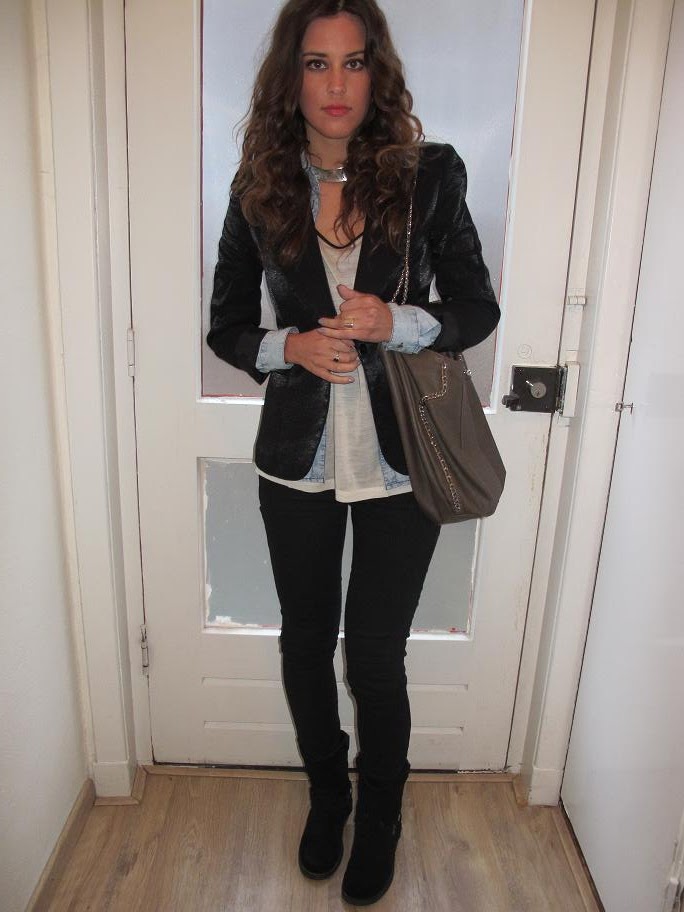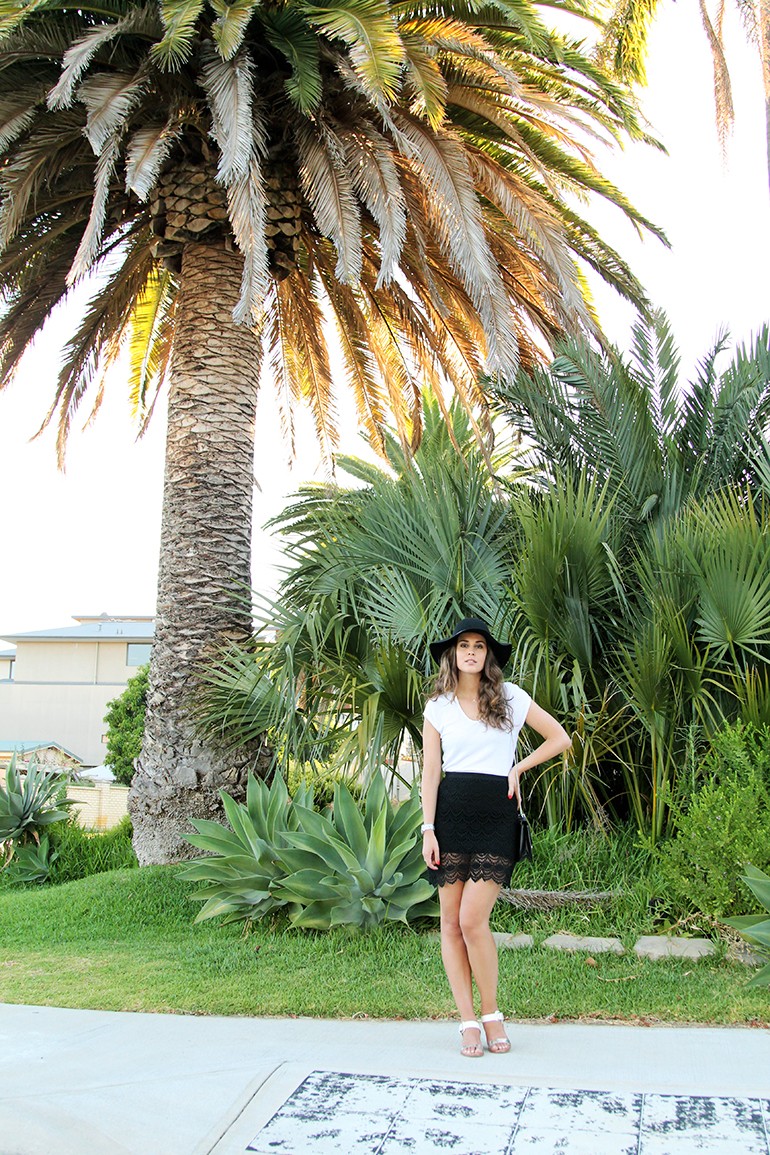 Wearing: Asos jacket old collection (similar here and here), Asos white lace top, Asos shorts, Statement necklace, Sam Edelman sandals, River Island box clutch, Karen Walker sunglasses, TotallyJewel earrings
[show_shopthepost_widget id="285207″]
Photos by Hassan Mounzer