The ultimate summer staple: off shoulder tops. Delightfully charming and feminine, but never over the top. I've worn them from super casual to very dressy and below are some of my favourite looks.
1. White crochet
Is this one cute or what? White looks great with a floral print and I love this combo I wore on the rooftop terrace of the wonderul Riad Goloboy in Marrakech. Such a versatile top, also love its look with a pair of stripe shorts and studded sandals.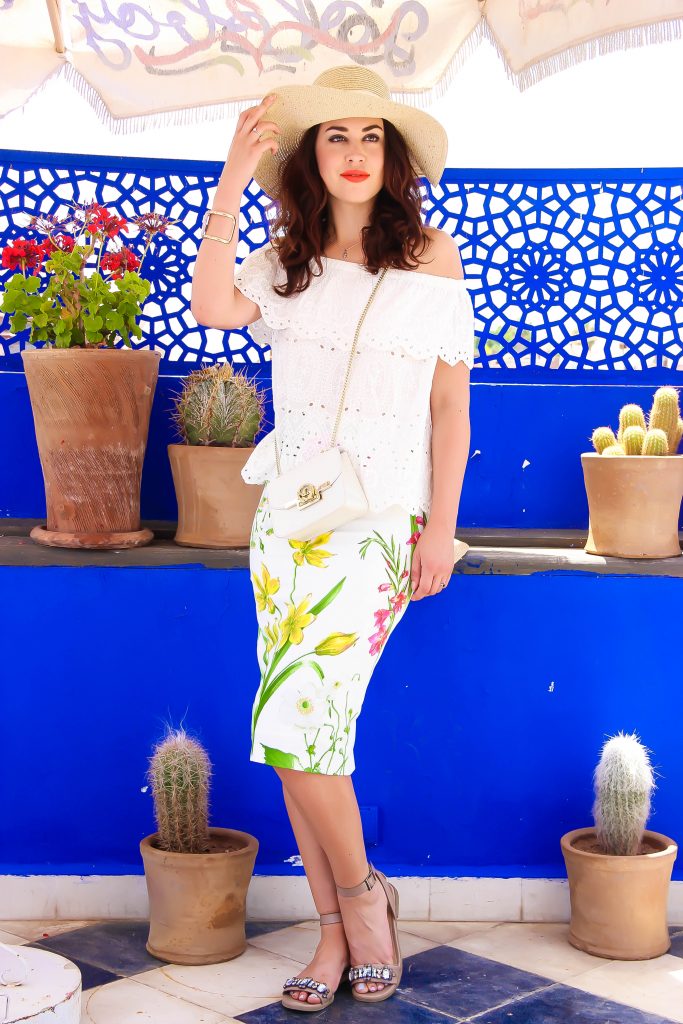 2. Minimal red
Very simple style, but oh so flattering! I'm normally not a huge fan of all-red outfits but this lace skirt and off shoulder top combo is great.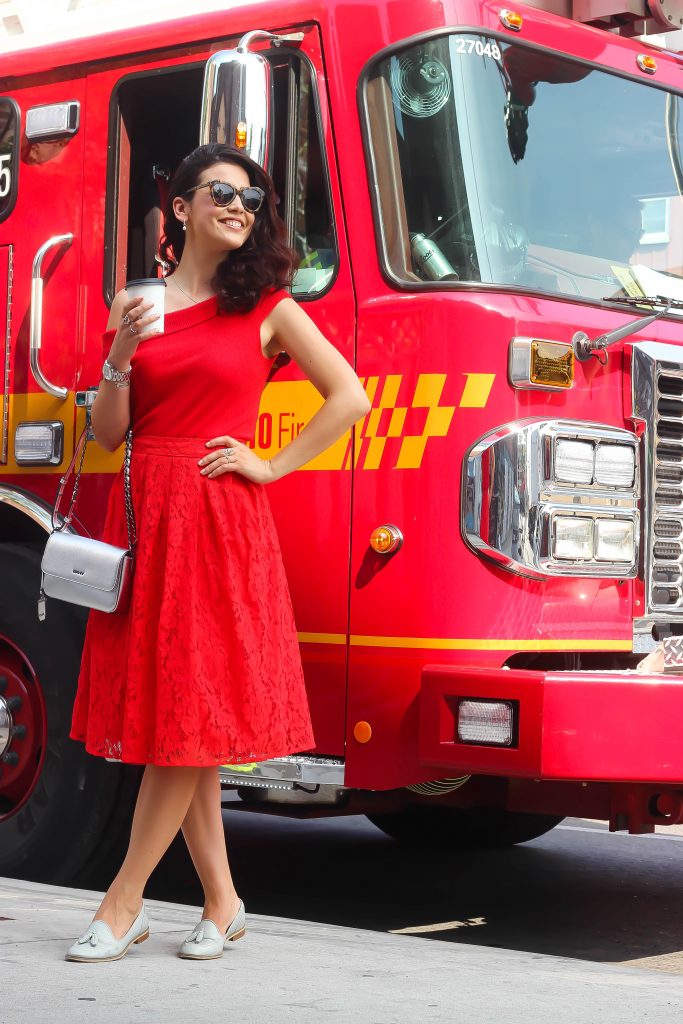 3. Navy Lace
Yep, I know, I should have styled that scarf a little more neatly. But how cool is the top? This was the very first top-and-shorts combo of the season (just look at those pink blooms!) and I've worn it many more times since.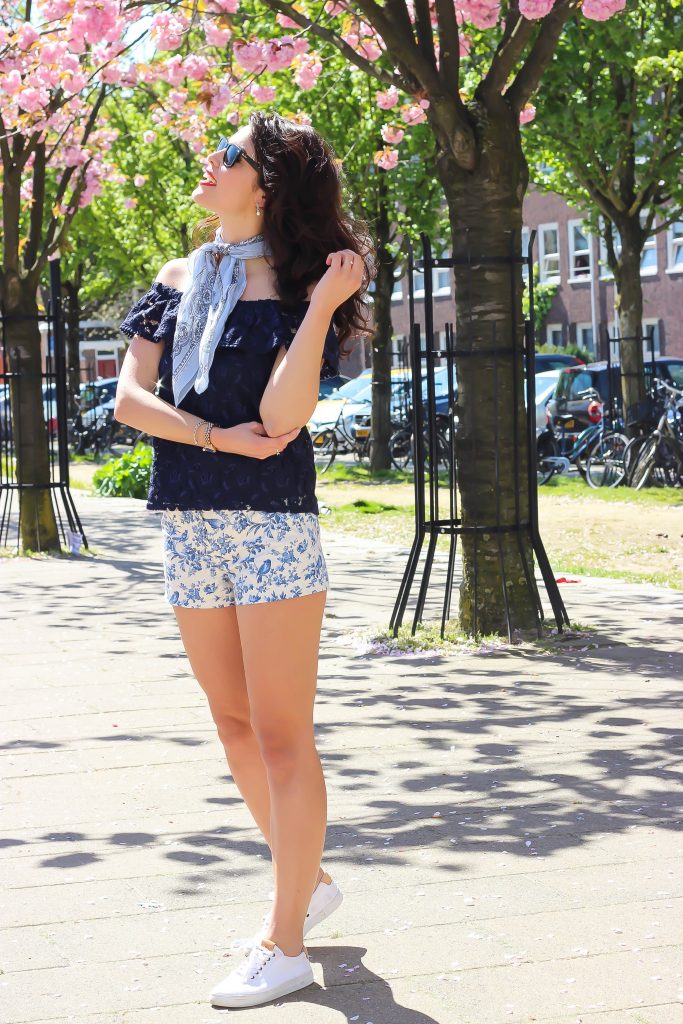 4. Sophisticated stripe
I love this one! There's just something about the red-white-navy combo, don't you agree? About time to style this top in another outfit.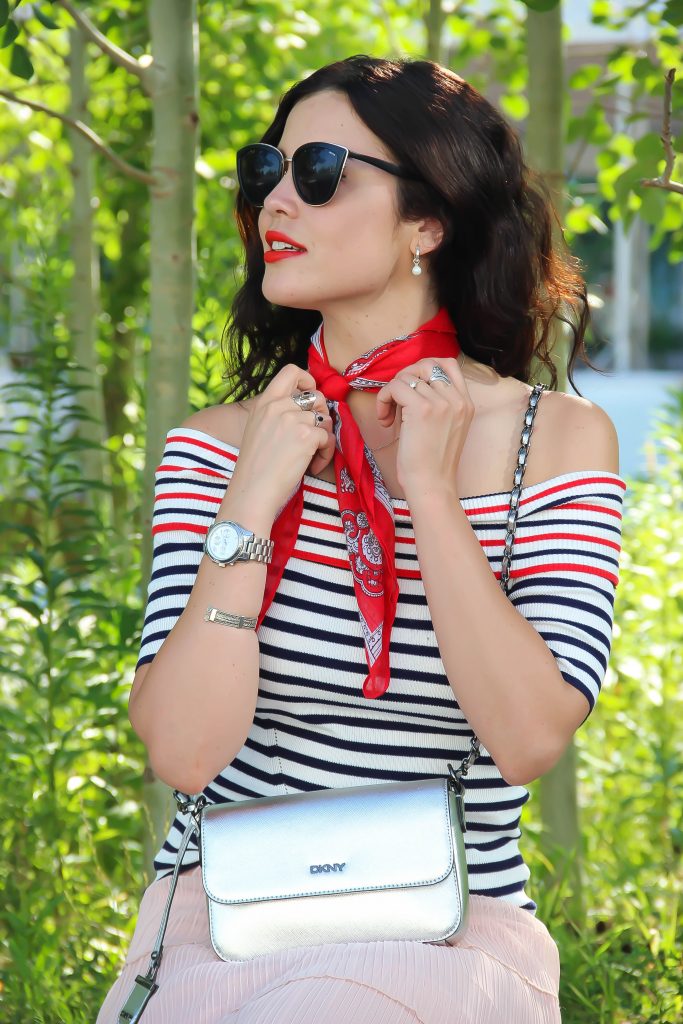 5. All black
Perhaps my favourite look out of these 5! When I wear an outfit in 1 colour, I love playing with different textures. The combo of the simple cotton top paired with the sophisticated stripe pattern of the skirt just works.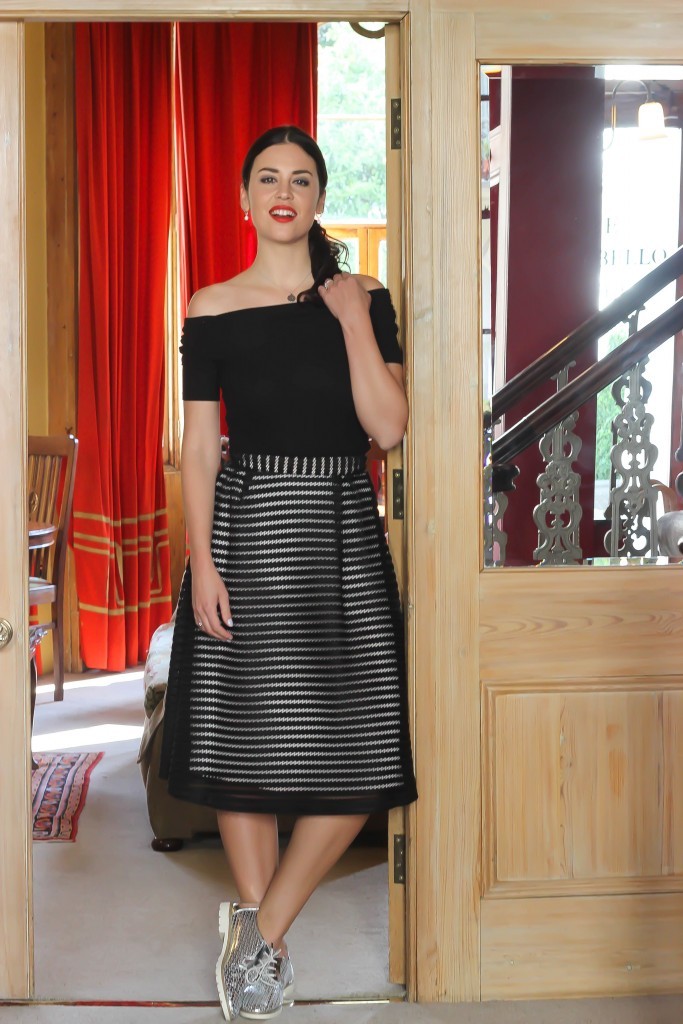 Photographer: Tatiane Kozijn | Instagram: @tatianekozijn
Locations: Morocco, Toronto, Amsterdam, London