I guess it didn't go unnoticed that the FashionContainer team including myself and Tatiane were in Lisbon last week. Please don't blame us for the image overload on Instagram, the city is just to beautiful not to snap away constantly. In case you're not following us yet, find us at: @fashioncontainer and @tatianekozijn. So beyond all the filtered, planned and visual responsible shots, we also want to take you with us on all the other experiences. Warning? It involves lots of cocktails and happy faces.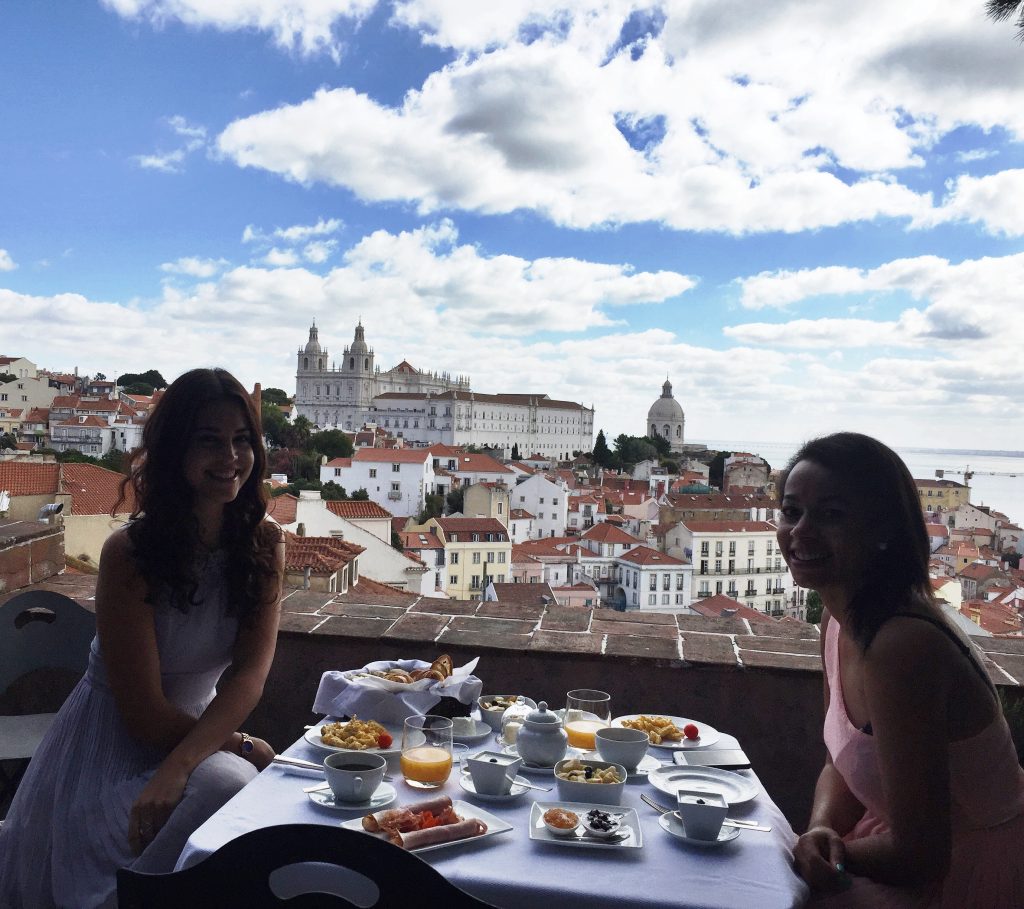 Breakfast at Palacio Belmonte at our first morning in Lisbon. You can fill out what you want for breakfast the night before plus the time and where you want to have it. Such a luxury. Everything was so fresh and delicious!

Shooting time! The pool and garden at Palacio Belmonte are SO charming. How gorgeous is the tree with purple flowers?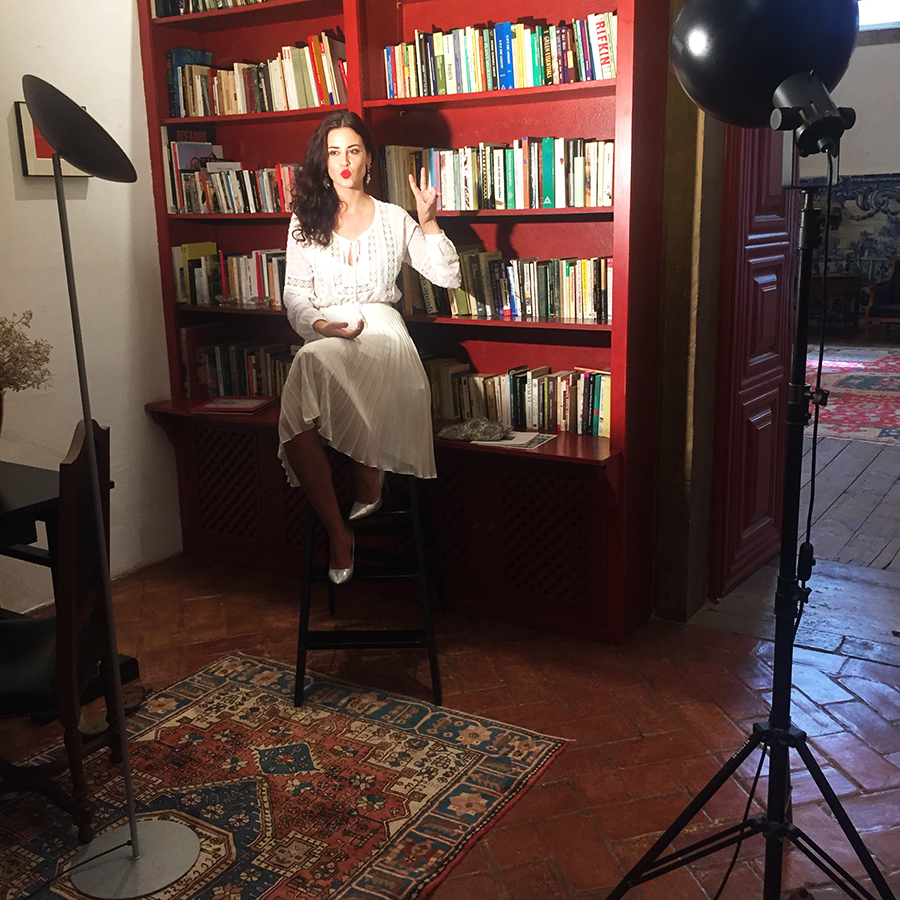 We wanted to take some photos in the library, but didn't have enough light. Solution? Collect all the lights you can find in order to get the shot. If that isn't determination…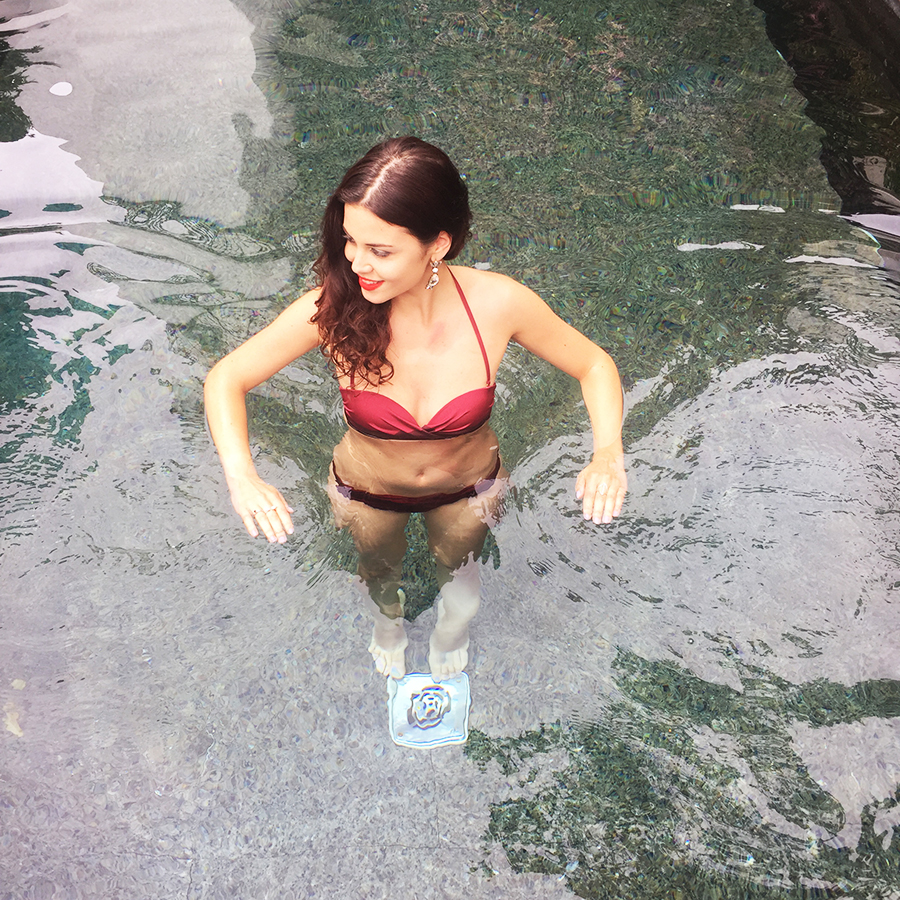 There was also time to try out the pool….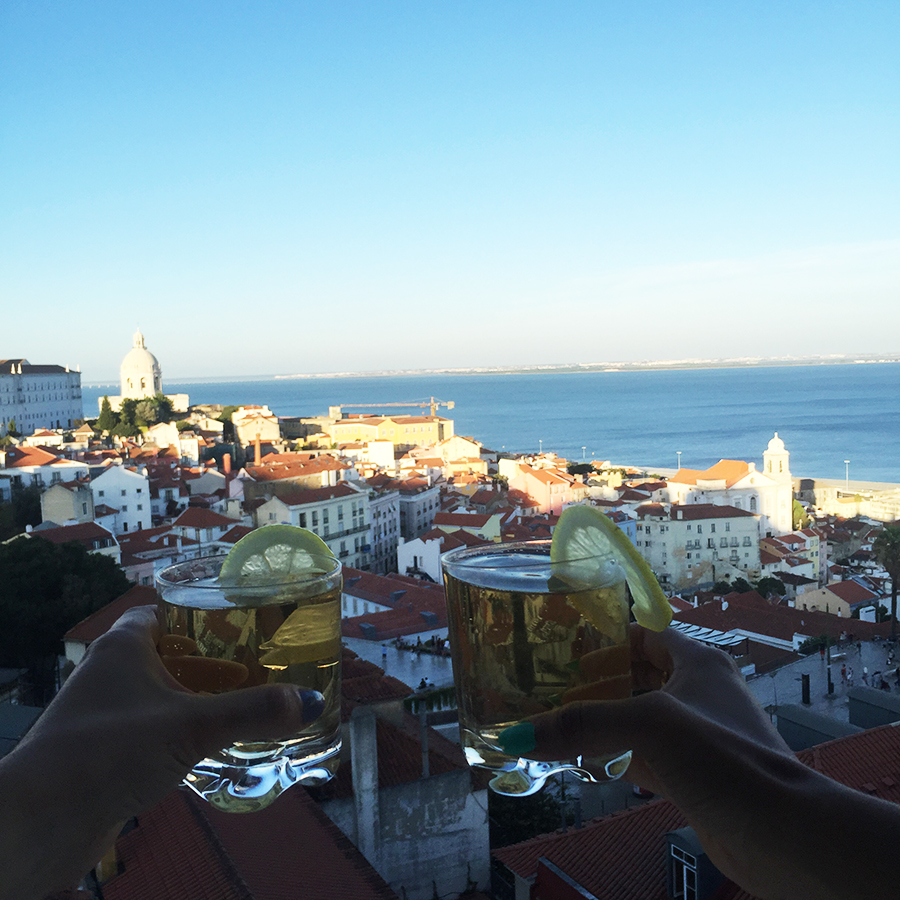 Cocktails while sitting on the window fence of our room with this view. I had to pinch myself. How gorgeous is the view?!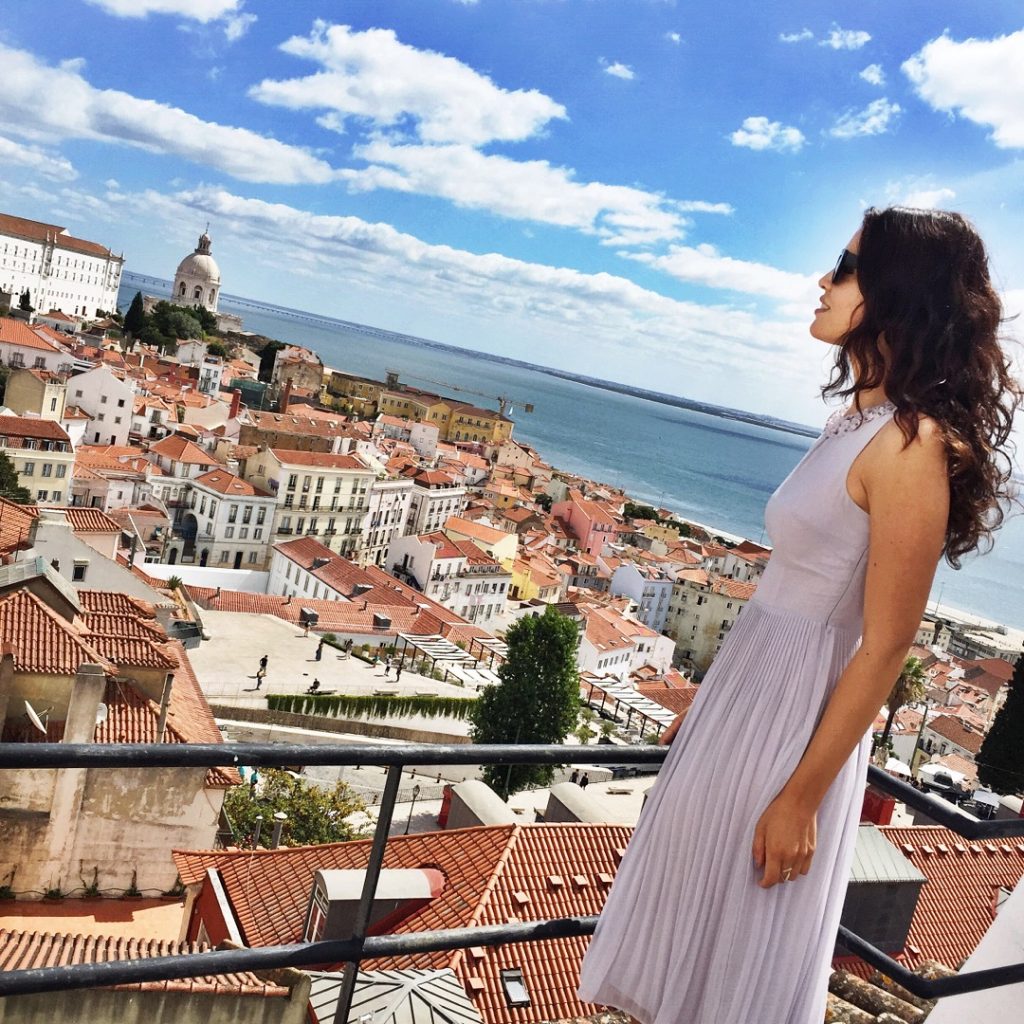 Palacio Belmonte has so many hidden corners and terraces with different views. We went on a little discovery of our own and found this!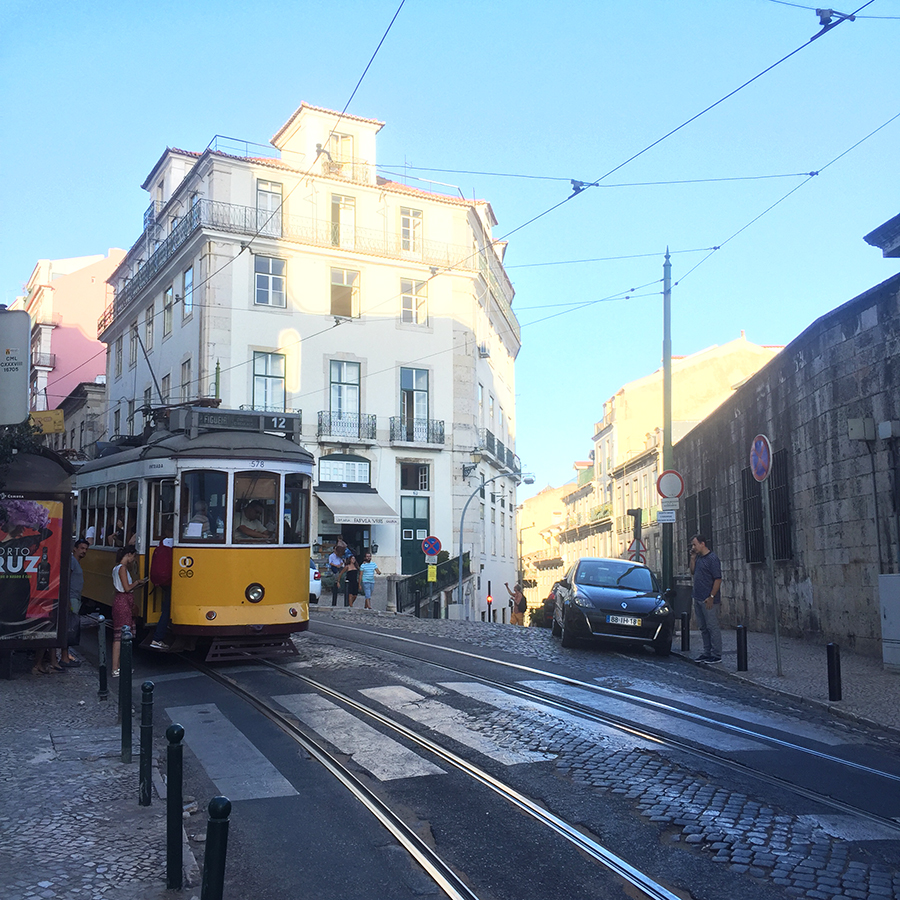 Cute trains to get you from one hill to another in Alfama…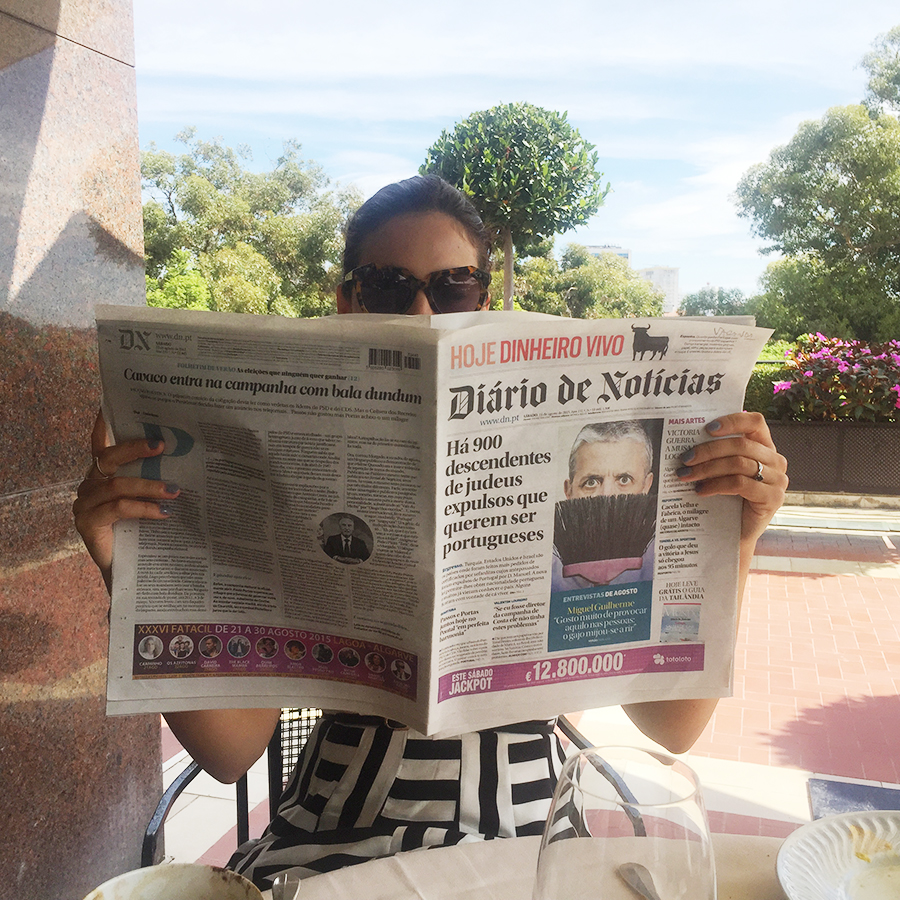 Breakfast at the Four Seasons while hiding behind the Portugese newspaper.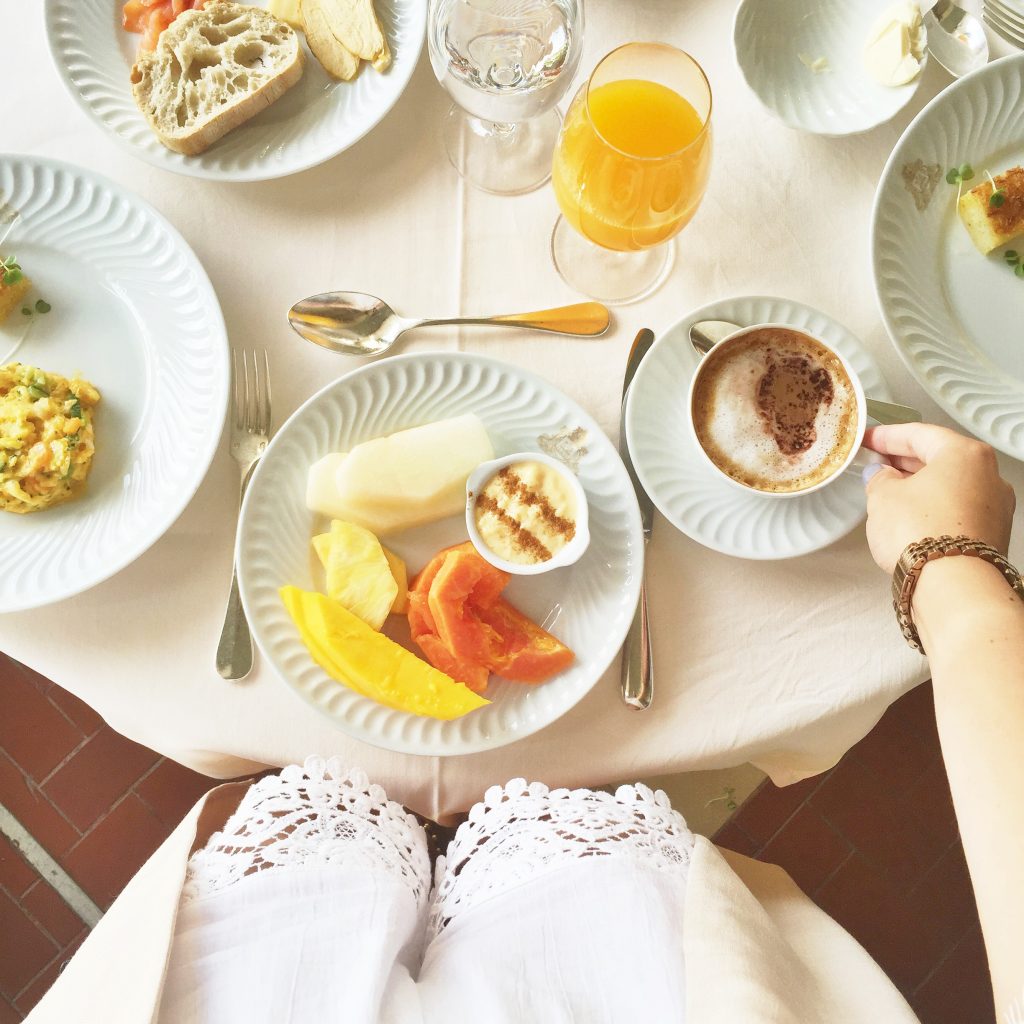 And this is what breakfast looked like. Yum! Delicious scrambled eggs with veggies, fresh fruit, Portugese sweet treats, a cappuccino and fresh orange juice.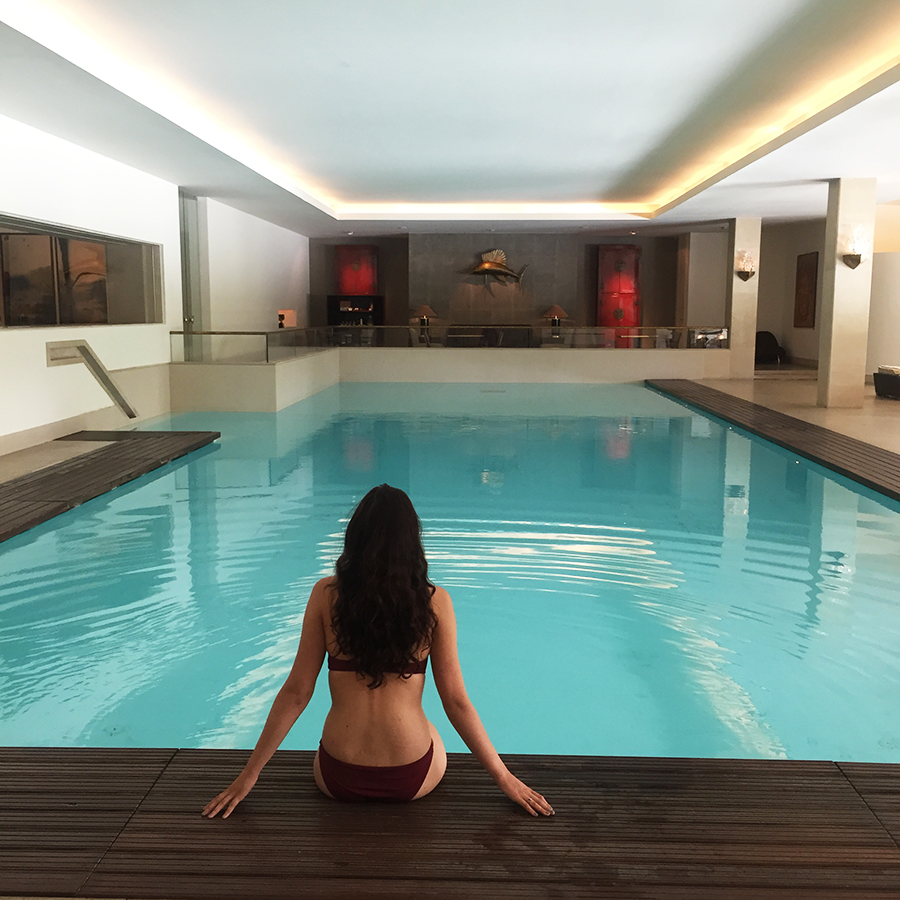 A little swim to kickstart the day! We had the entire pool for ourselves which was heavenly.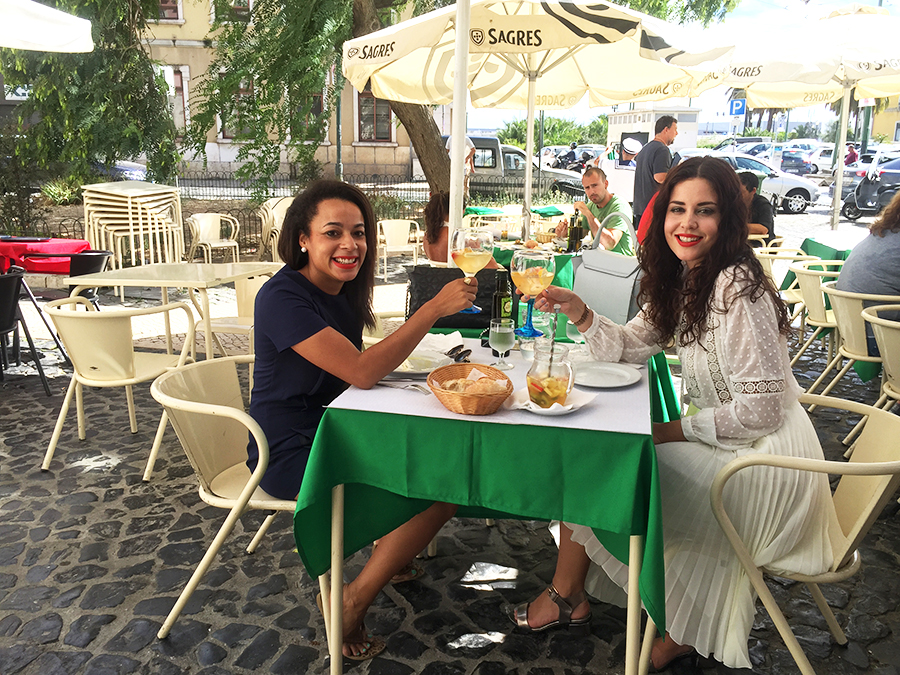 Yummy seafood lunch in Alfama at a place called Solar dos Bicos. Definitely recommended. Ofcourse not complete without Sangria!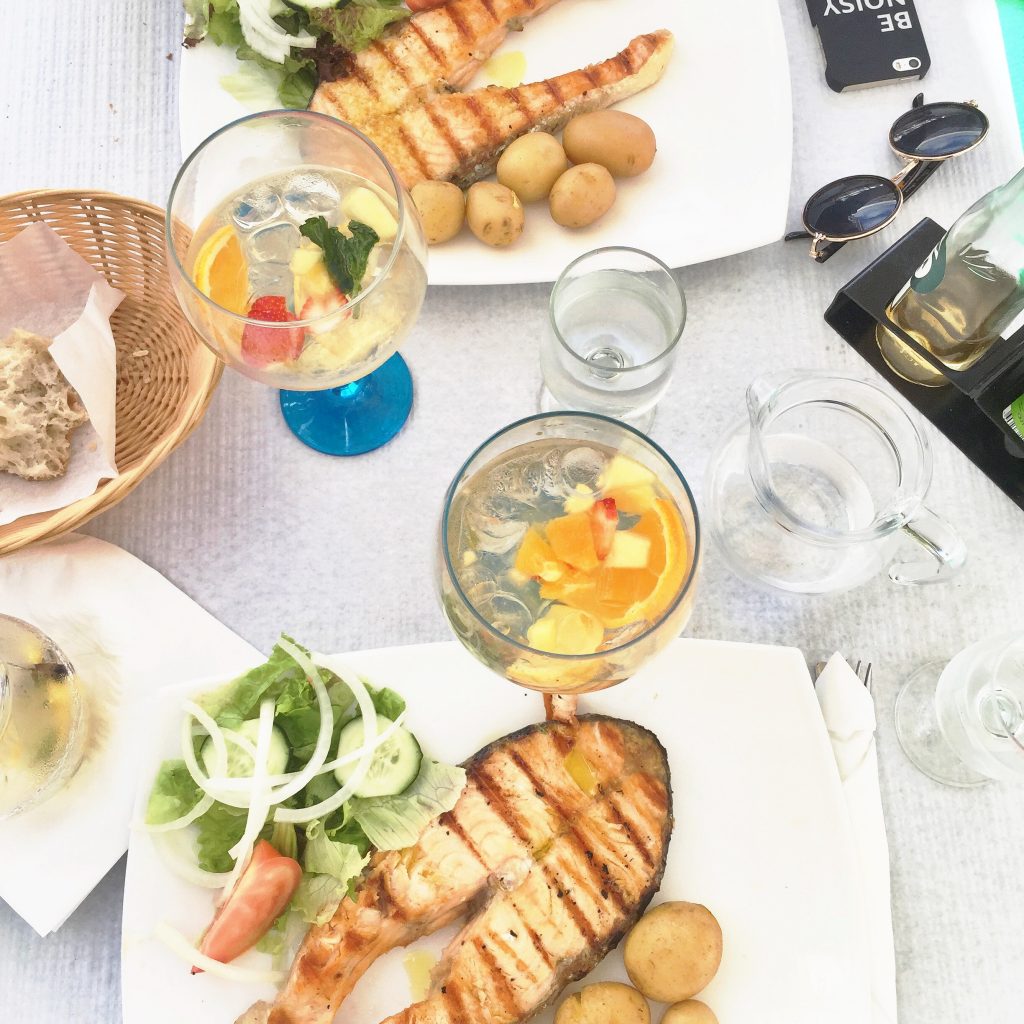 This is what the food look like. Fuss free, fresh, delicious! I could eat this every day. And right now too, because just looking at this makes me hungry.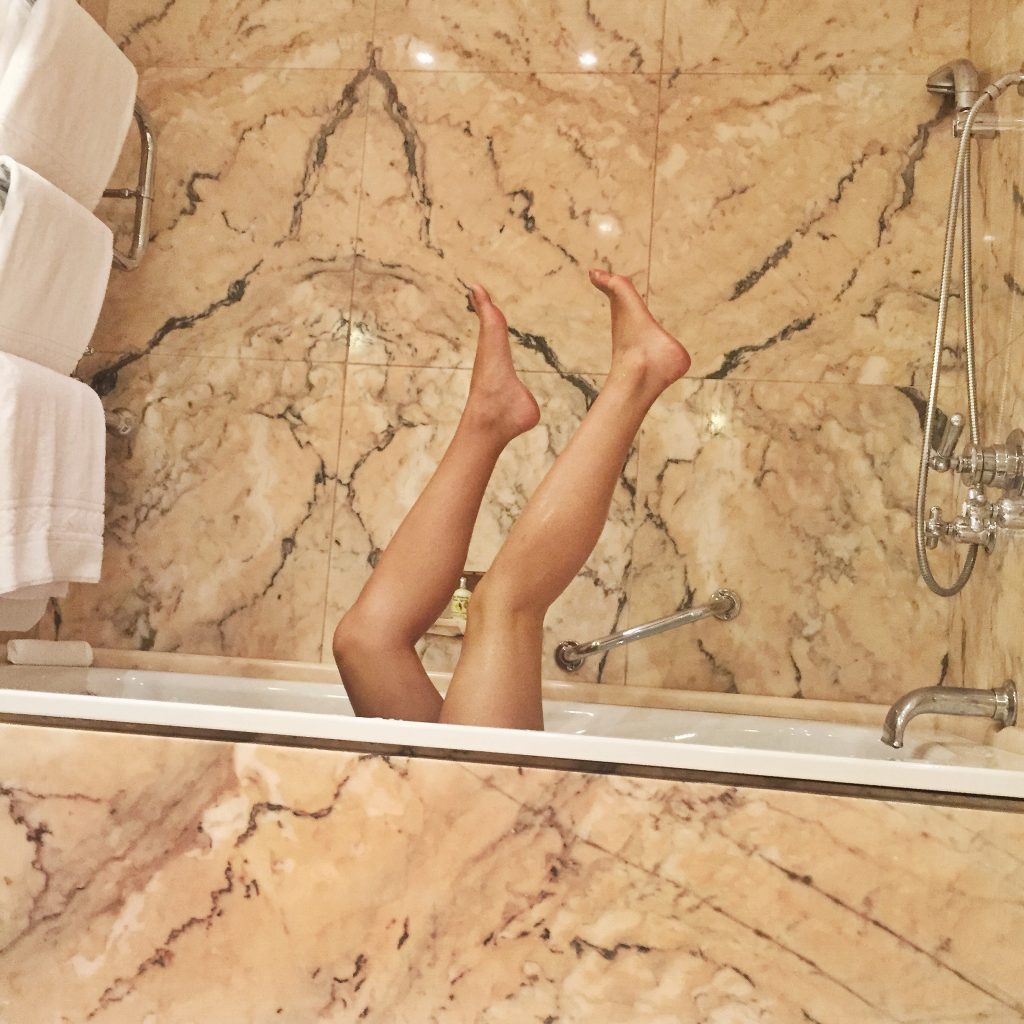 You can't leave a hotel like the Four Seasons without making the most of the beautiful bathroom and bath tub….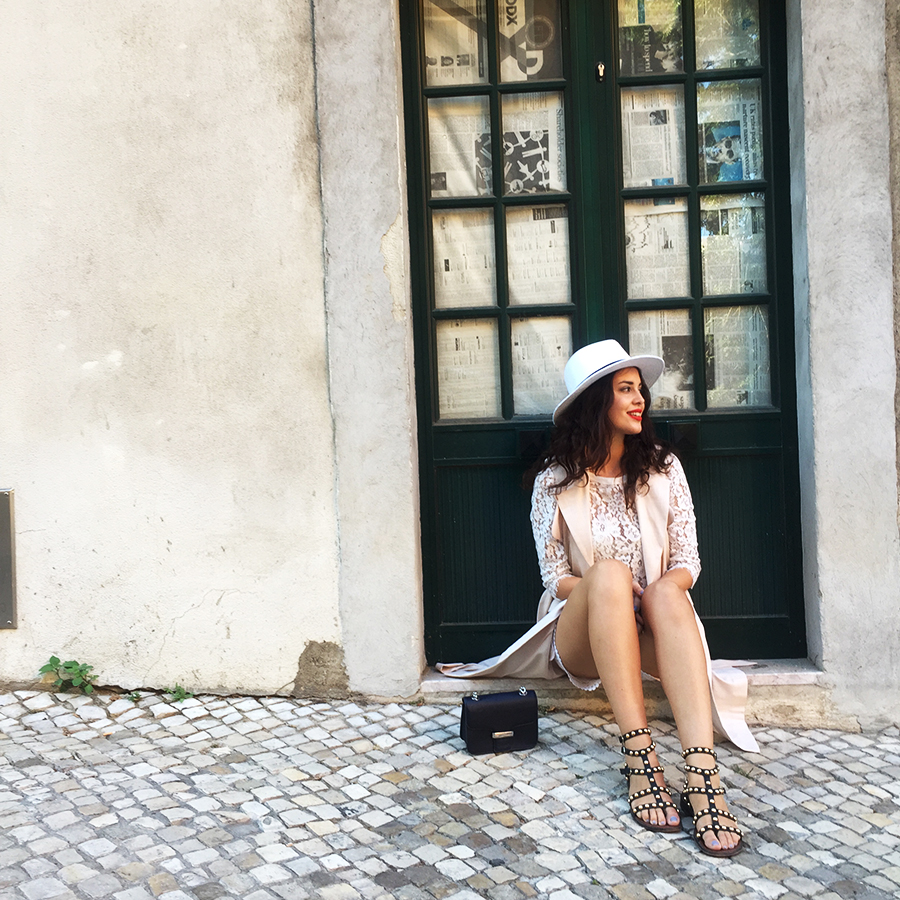 Outfit shooting in the streets of Lisbon. You can find the result of that shoot here.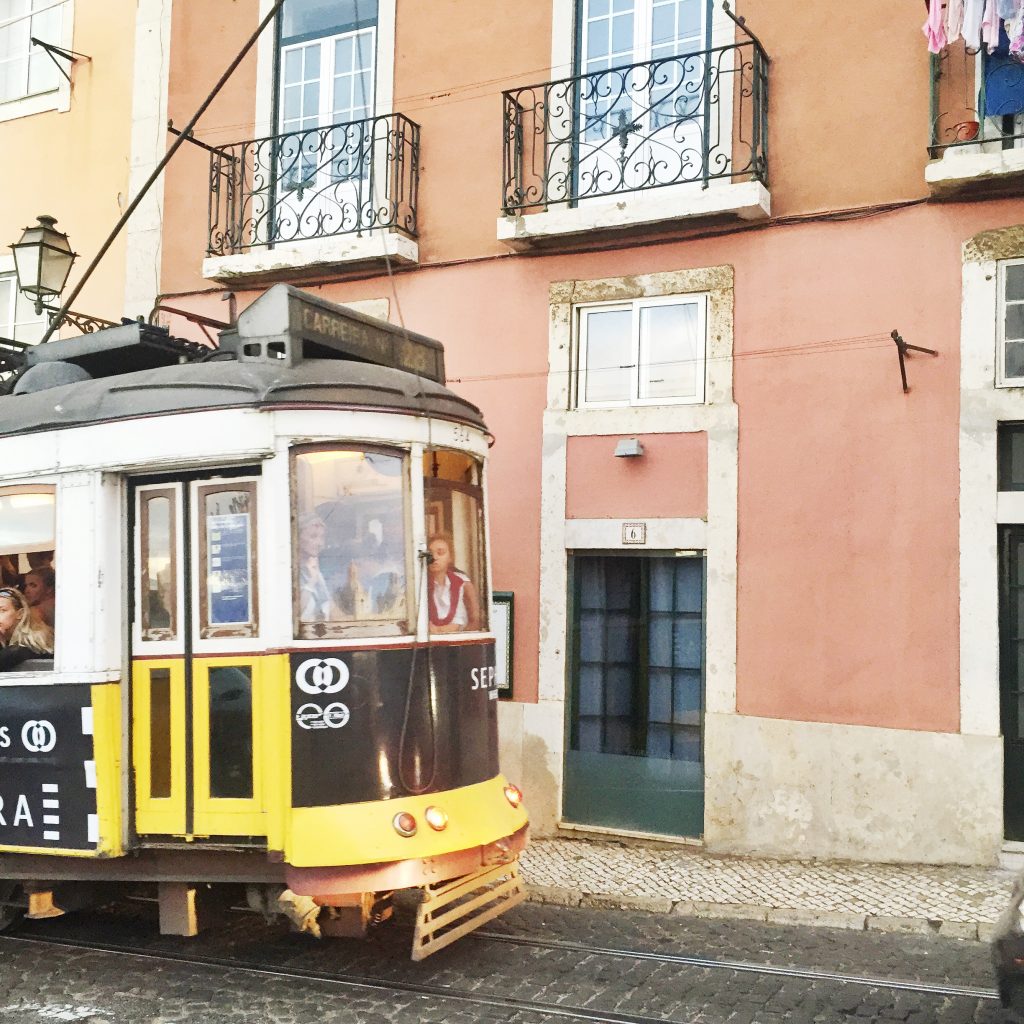 Picturesque Lisbon.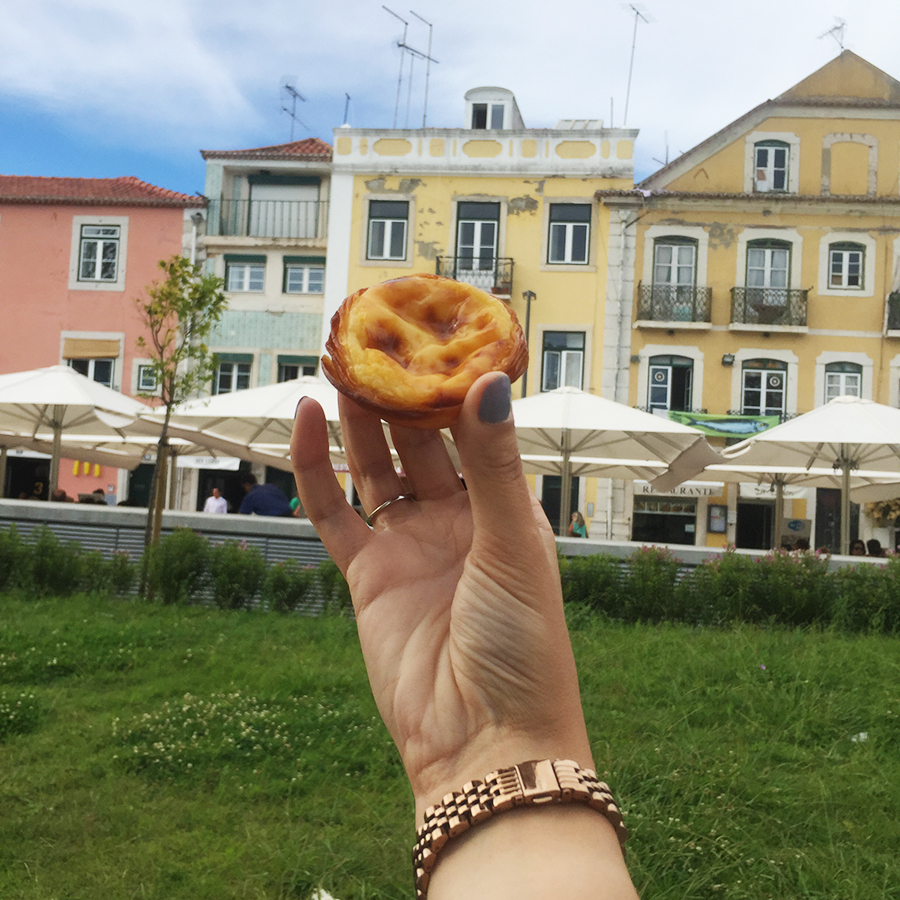 Tasting delicious Pastel de Nata in Belem. Warm from the oven, SO good.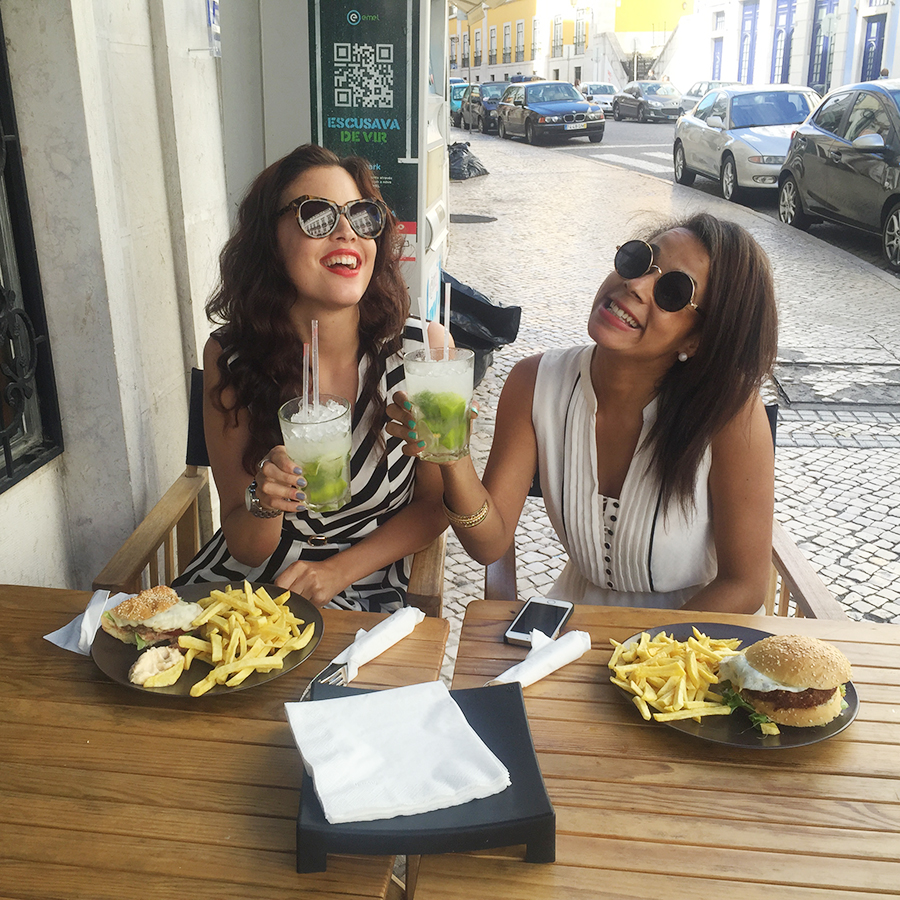 Girls love burgers and Mojito's!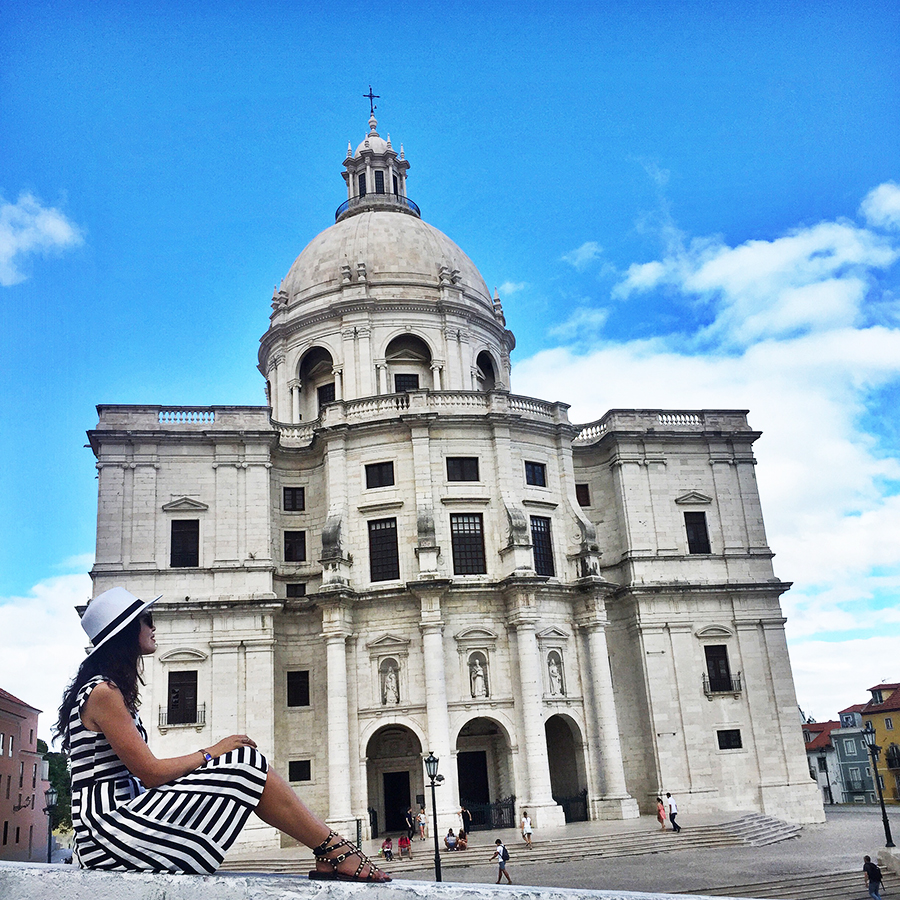 Some more Lisbon Sightseeing. This is the Panteão Nacional. Read more about Lisbon's must do's in our " 7 things to do in Lisbon post". I'm wearing this cute stripe dress.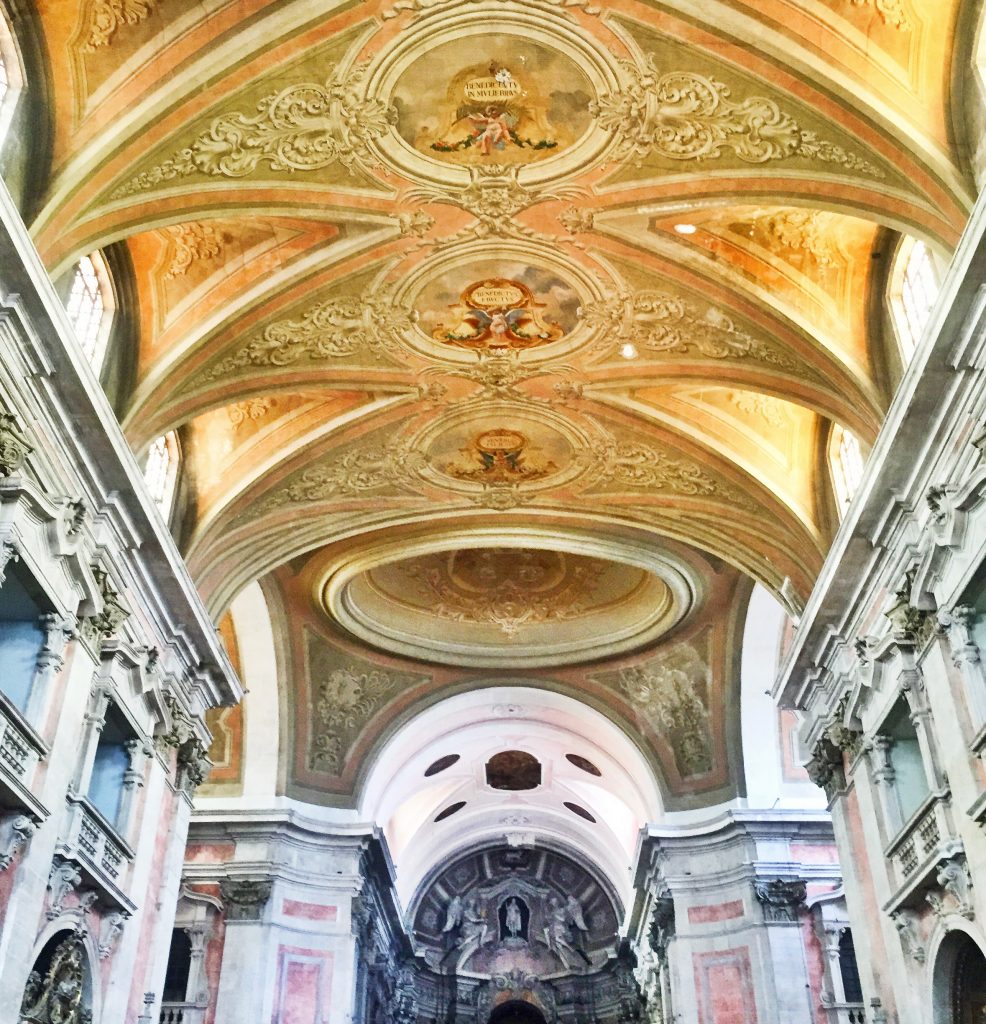 I love architecture and visiting Lisbon's many old churches and monasteries is such a pleasure to the eye.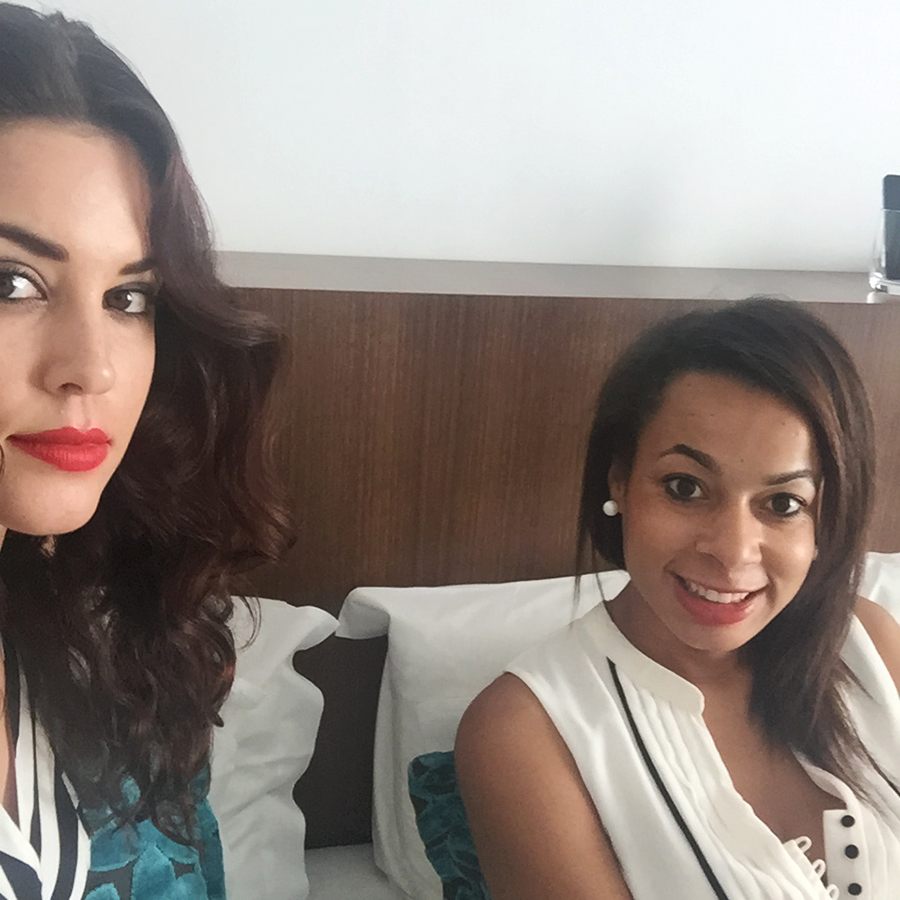 Arrived at Inspira Hotels and we're just taking an hour to relax in bed before heading out for dinner.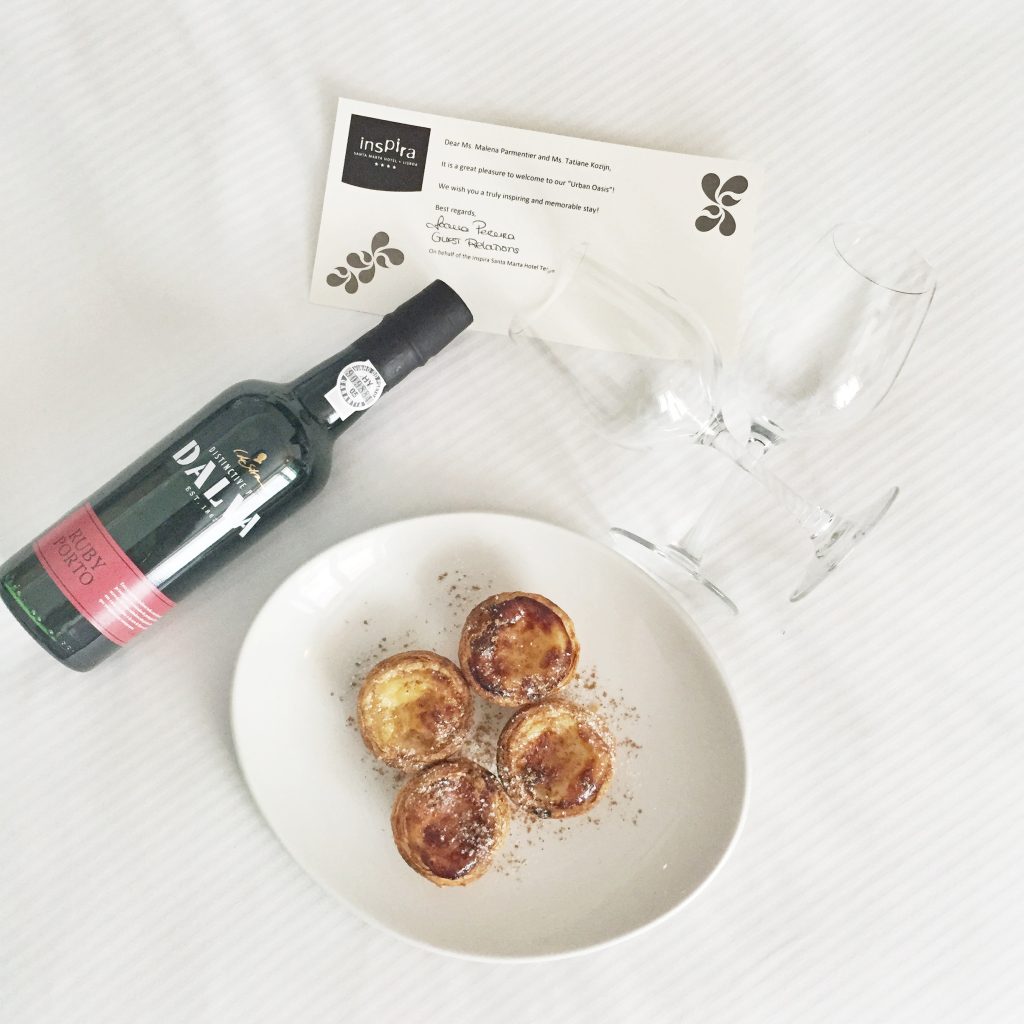 We're greeted with a bottle of port and delicious Pastel de Nata. That makes us VERY happy. We drank the bottle before heading out later that night…

The next morning I'm having coffee in bed while getting inspired for upcoming travels with Hotel & Co. A hotel always gets bonus points when they have a Nespresso machine in the room!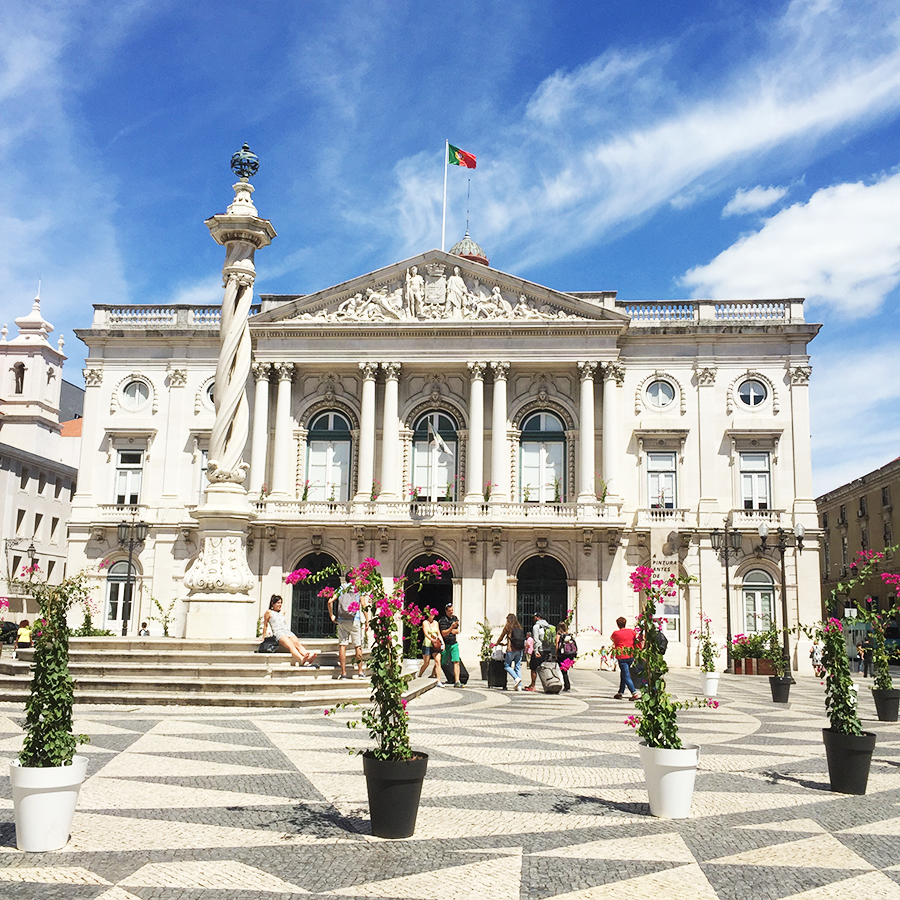 We get ready for a day of wandering the city and walked passed this beautiful square. Lisbon truly is such a beautiful city.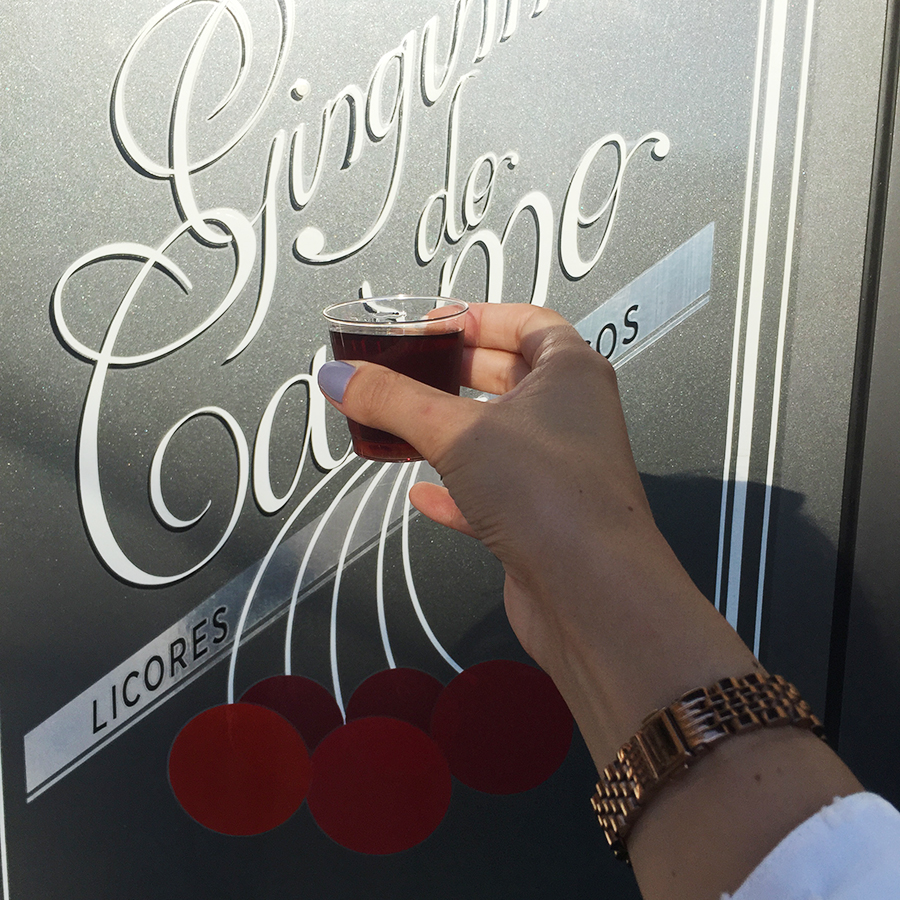 We try out local 'Ginhinja', cherry liquor. YUM!

Dinner at Bistro 4 in Portobay. I'm obsessed with trying out new foods, this was delicious. A seafood dish from Madeira with yummy garlic sauce and lemon.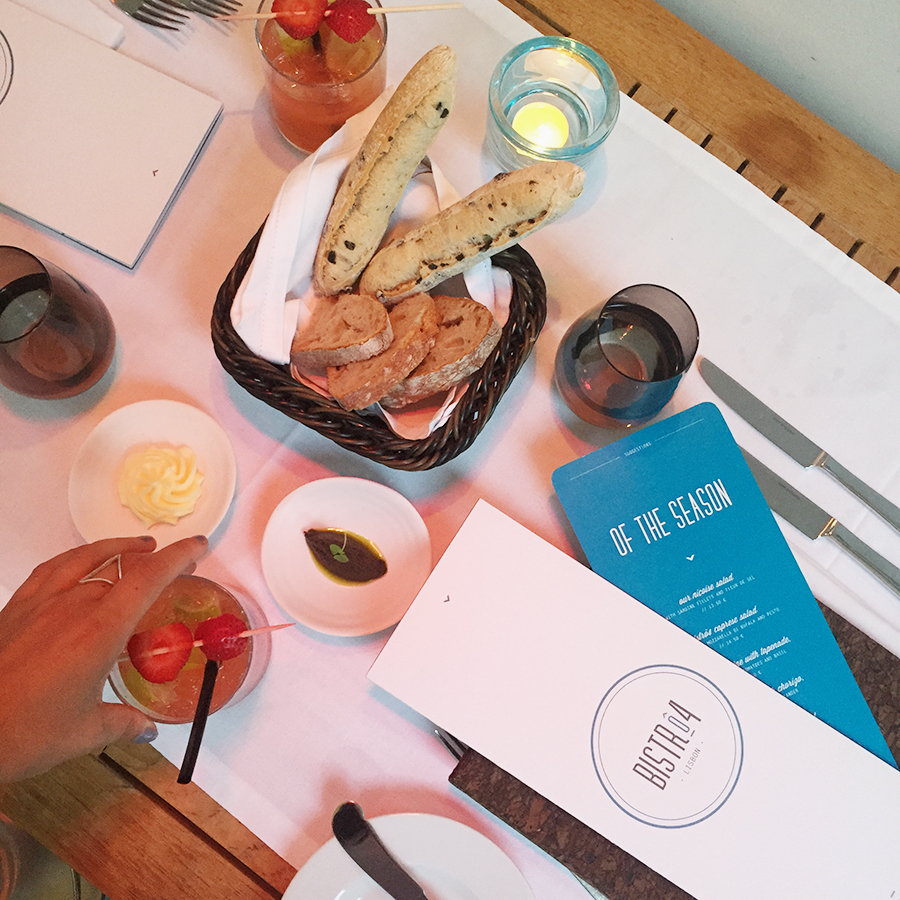 Everything is SO delicious. Here we're having strawberry Daiquiri's that were to die for.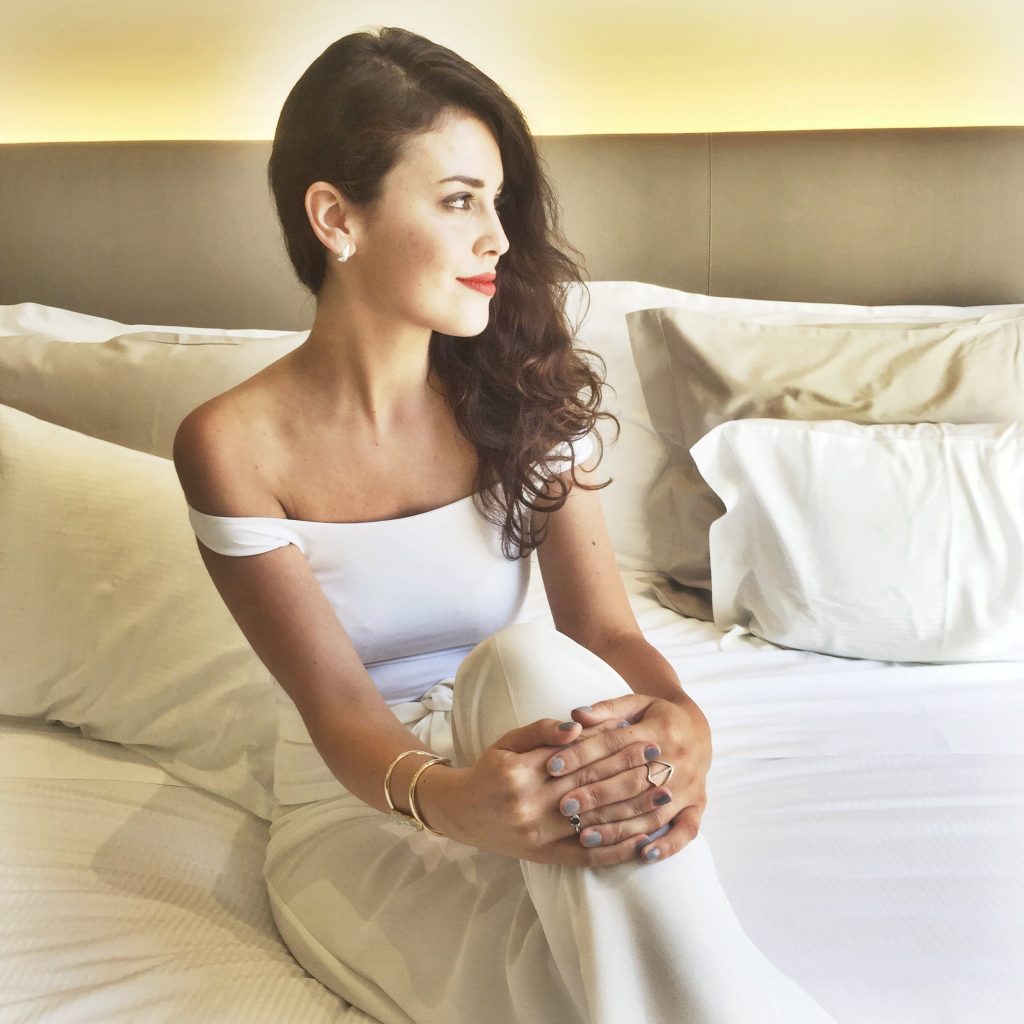 Shooting at Portobay wearing an all white outfit. This look and the full Portobay story is online now!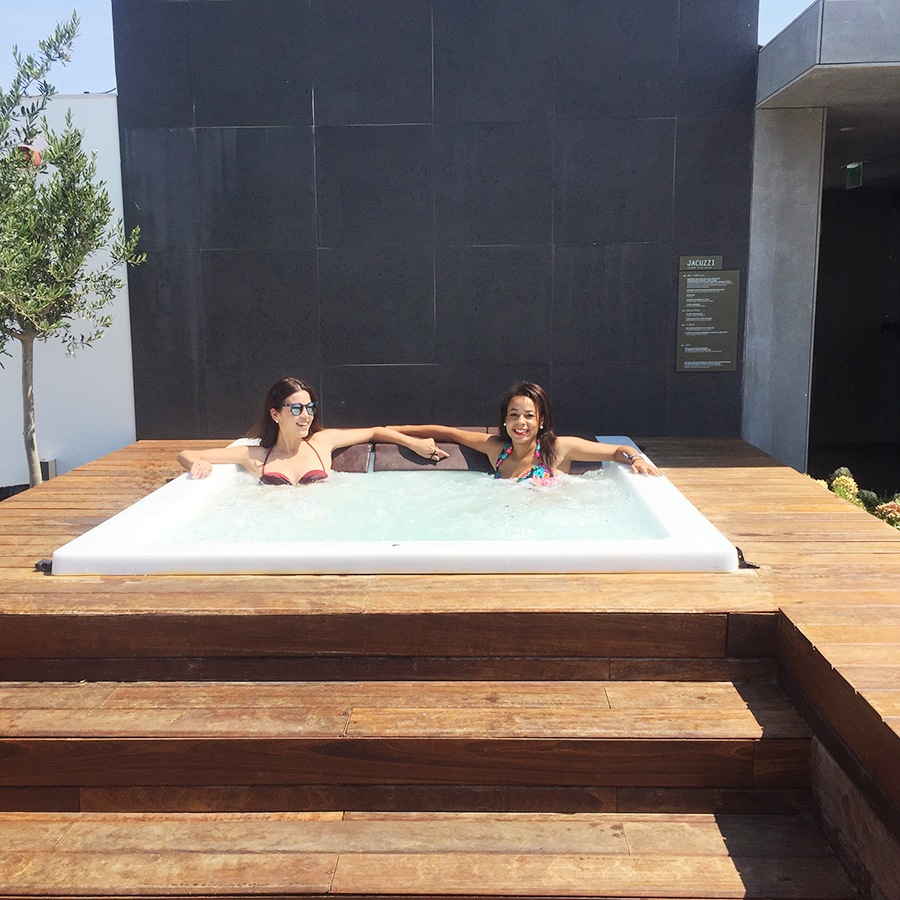 Chill mode ON. This is how we spent our last few hours before heading to the airport.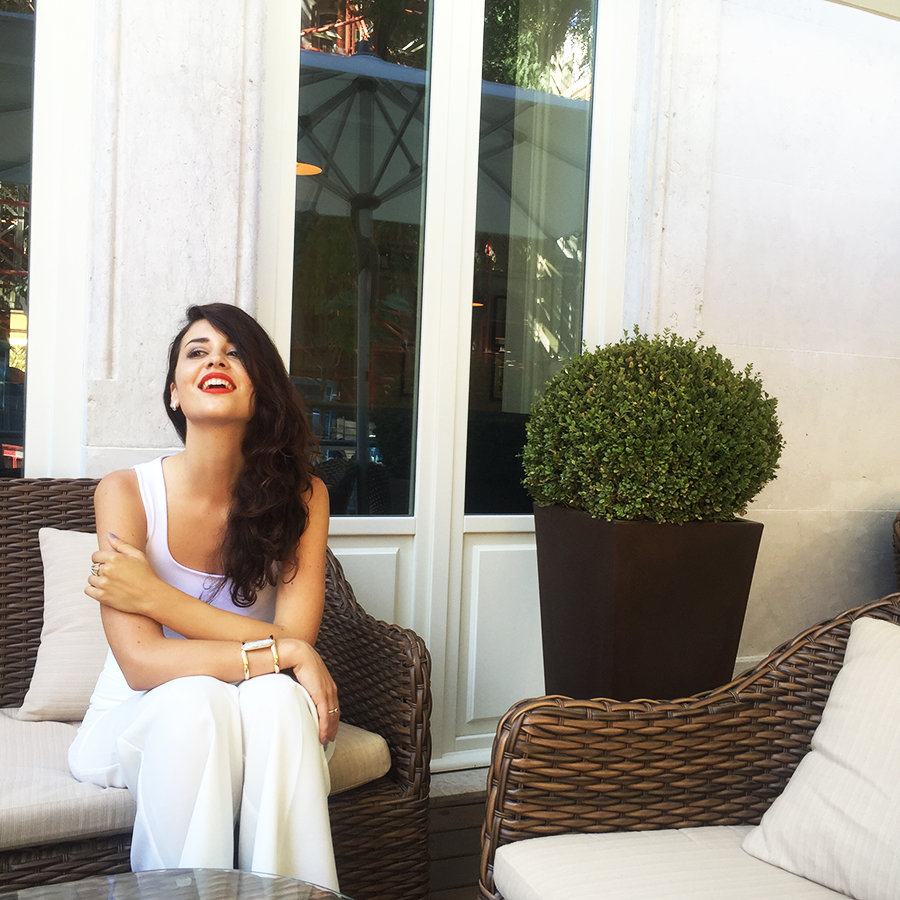 Relaxing at the terrace in Portobay, waiting for our drinks.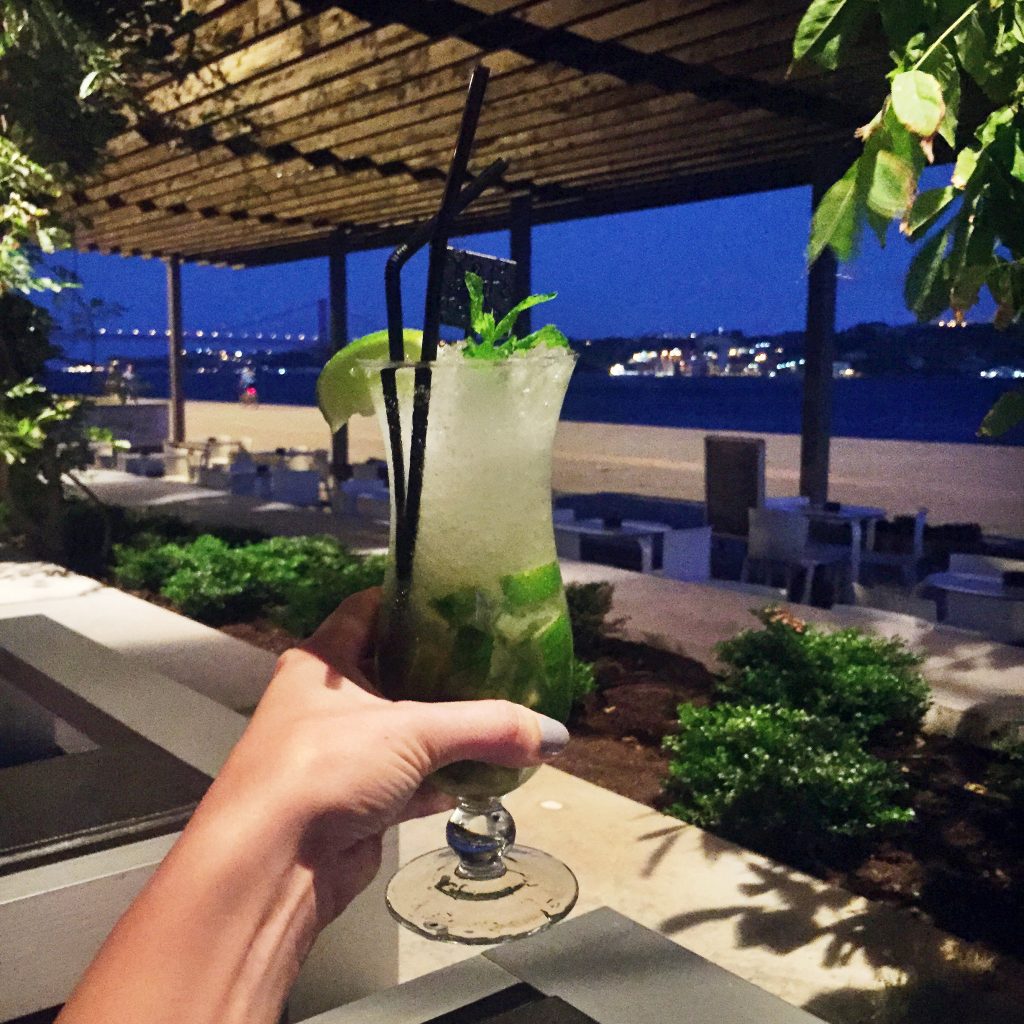 Drinks at the riverside. It was surprisingly cold that night, so we wrapped ourselves in blankets. My Mojito was delish!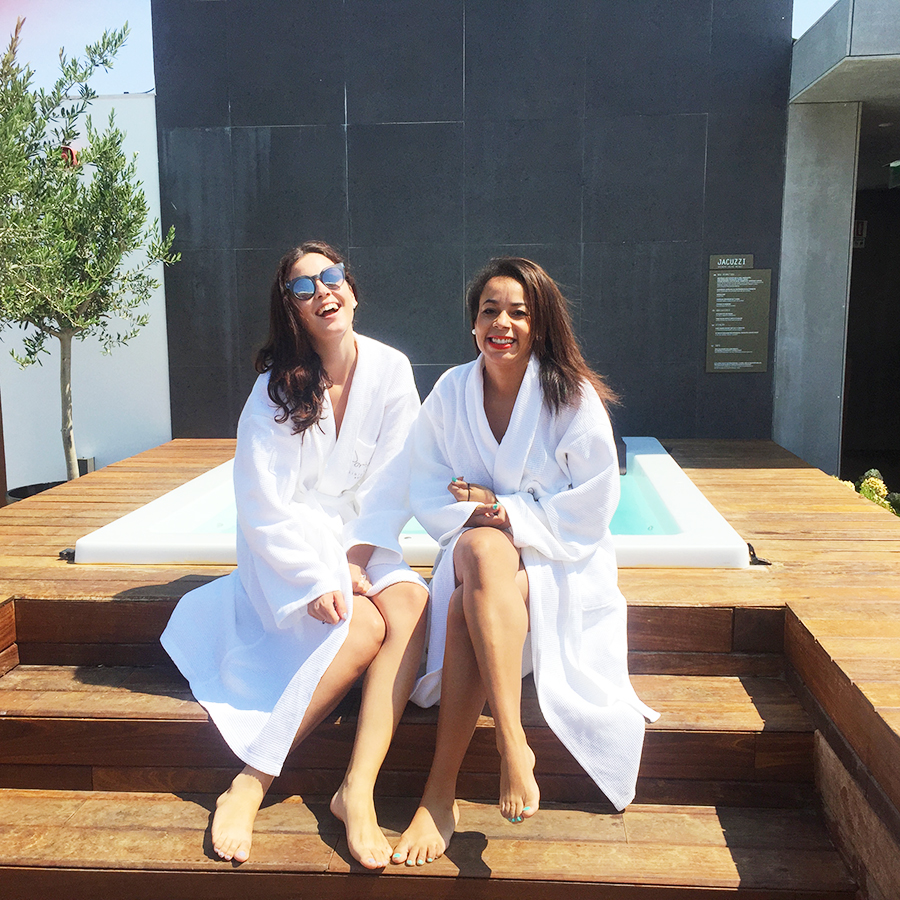 Team bathrobe at the rooftop terrace of Portobay before leaving back to the Netherlands…
Don't forget to leave a comment behind..
What I'm Wearing:
[show_shopthepost_widget id="965848″]
Picture are taken with iphone6.