Oh, Australia! I miss you. I've certainly had my love-hate relationships with Australia and more specifically Perth, but that had more to do with my personal sense of feeling lost than the country or city itself. Anyway, slight side track here. Here are 10 things I absolutely, utterly love about Australia.
1. Fresh Breakfast
No country in the world understands breakfast as good as the Australians do. Really! After you've had a proper, fresh Australian breakfast, everything else you'll have will disappoint. Whether it's poached eggs with salmon on sourdough or a serious stack of pancakes: Australians do it best.
2. Nature
The raw nature. Just half an hour drive out of the city you're in the middle of nowhere, surrounded by nothing but silence and untouched nature, may it be the ocean, woods or dessert. Incredibly re-energizing and refreshing.
3. Fine Coffee
They serve decent coffee almost everywhere. I've had to seriously lower my expectations ordering coffee since I'm back in the Netherlands. I used to dread buying my coffee from Dome in Australia, now I wish we had Dome because it would still be 100 times better than the machine crap they serve here. Btw, did you know that Starbucks was closed 61 of its 87 Australian stores? Now you know why.
4. Girls love Sunsets
Australian sunsets especially on the west coast show off like you've never seen before. Golden hues setting in over the ocean, I've never in my life seen more spectacular sunsets than in Perth!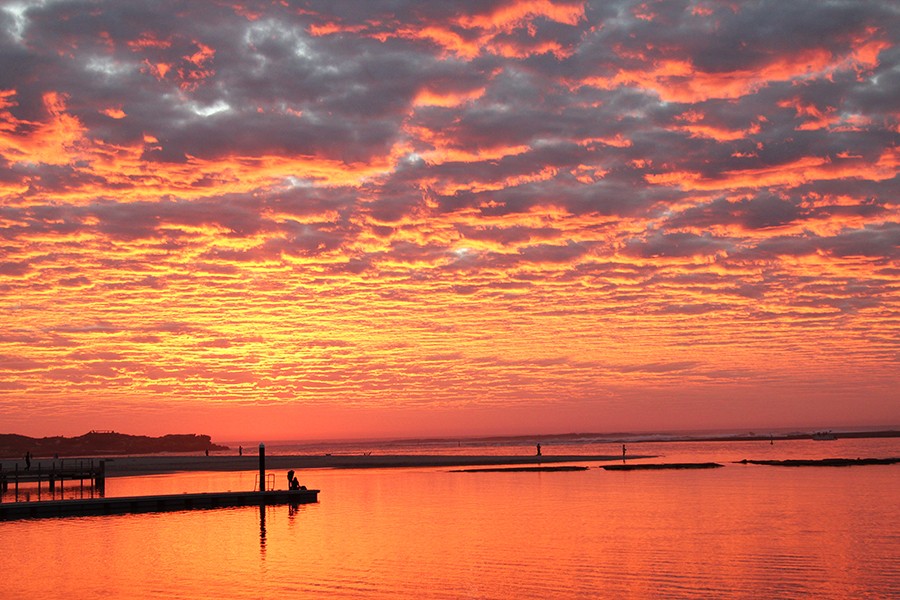 Kalbarri, Western Australia. How is this even real?
5. G'day Mate
When I first moved to Australia I thought the accent was kind of rough and sometimes I couldn't even understand what people would say. Especially conversations on the phone would be hell! Now I totally see the charm of it. I love that Australians say 'no worries' at just about anything. Can I have an extra shot of espresso in my coffee? No worries. Can you write up this report for my by 4 pm? No worries. Kinda like this take-it-easy approach of life.
6. Never ending summer
SUNSHINE all day every day. Well, at least if you're living at the West coast.
7. Chat Happy
Aussies's are always in for small talk and people are pretty open! At first when I moved to Australia, I was a little skeptical about every shop assistant or person I talked to on the phone to ask me how I'm doing. I mean, they surely don't care? Now I see it differently. I see it as a form of politeness and good manners. It's also a great push for people to engage in conversation.