With endless kilometres of stunning beaches that are permanently empty, a staggering amount of 3.200 sun hours annually and with spots like Kingspark on your doorstep, it's hard not to love Perth.  In my point of view the "Perth- experience" evolves around nature and the outdoors, so today I'm listing my favourite things to do in and around Perth that are for FREE! Or almost for free, at least.
1. Picnic in Kingspark
This might as well be Perth's most iconic spot and rightly so. Throughout my 2.5 years in Perth this place hasn't only been my haven of peace where I go for a walk after a busy day, it's also been the place for meet ups with friends, barbecues or picnics and I even photographed a few outfit posts for FashionContainer there too. The best time of the year to experience Kingspark and the botanical gardens is in Spring, when everything is in full bloom. It's easy to wander around here for a few hours, then chill out with some drinks and a picnic on the grass while watching the skyline.  Come late afternoon for some stunning sunset views over the river and skyline!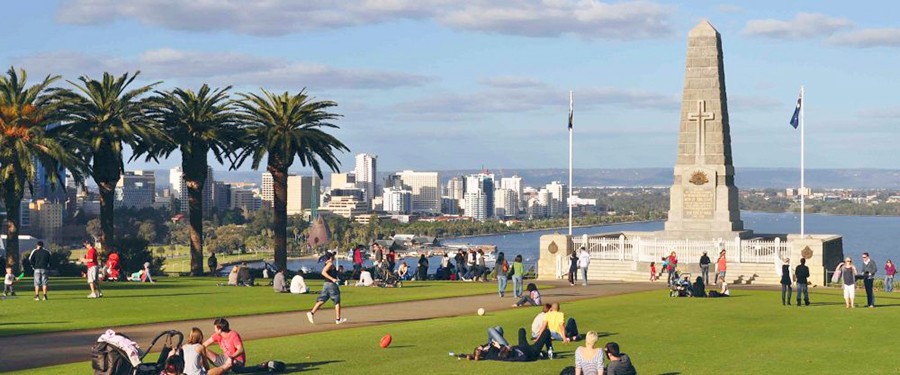 2. Walk to Penguin Island
I hear you thinking: how am I supposed to walk to an island? It's possible! Located 700 metres off shore from the Rockingham (about 42 kilometres from Perth), there's a sandbar where you can cross. I'm about 1.77 tall and the water didn't get higher than just under my chest. I'd highly recommend bringing an airbed or a blow up boat to put your belongings in, but also for safety as sadly enough people have drowned in the past crossing that sandbar. Now let's talk about the island itself. The 12.5 hectare island is home to, you guessed it, a colony of the little penguins. If you're lucky, you'll be able to spot them in between rocks or sometimes even in the water. The island is also great to have a little walk around, there are several lookouts and you might be able to spot sea lions, dolphins and pelicans too!
Tip: The shallow and crystal clear water around the island is ideal for snorkelling, so make sure to bring your gear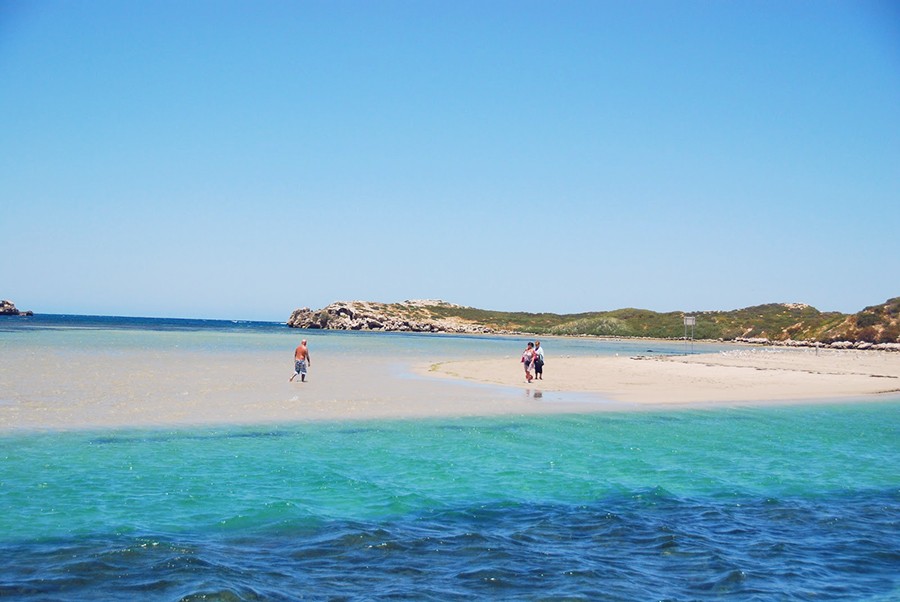 3. Meet kangaroos in Yanchep national park
Located 42 kilometres from Perth, this national park is a fantastic spot to see kangaroos and koalas in their natural habitat. There's a beautiful lake, plenty of barbecue spots, caves and cool trails to walk around the lake. Spending a day here is easy! The entrance fee per car is around $12, but there have also been several times that I visited the park there was no one to collect the money.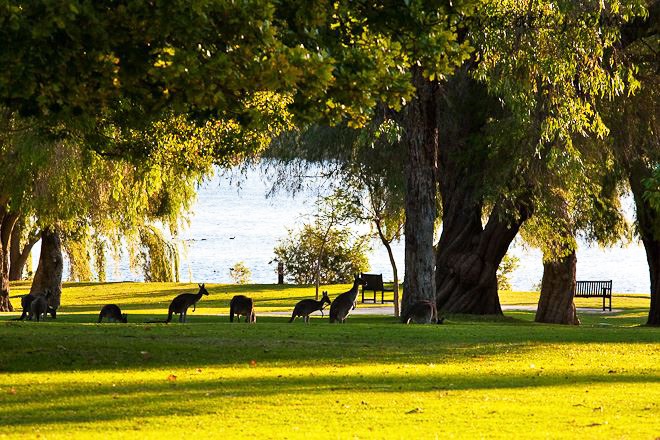 4. Snorkelling at Marmion Marine Park
One of those things you can't miss while in Perth is exploring the underwater life! Marmion Marine Park is a great spot to do so. Aside from the fact that the beach itself is absolutely stunning, the fish species you'll find underwater is what's most impressive. You might even see a turtle or one of those majestic stingrays if you're lucky.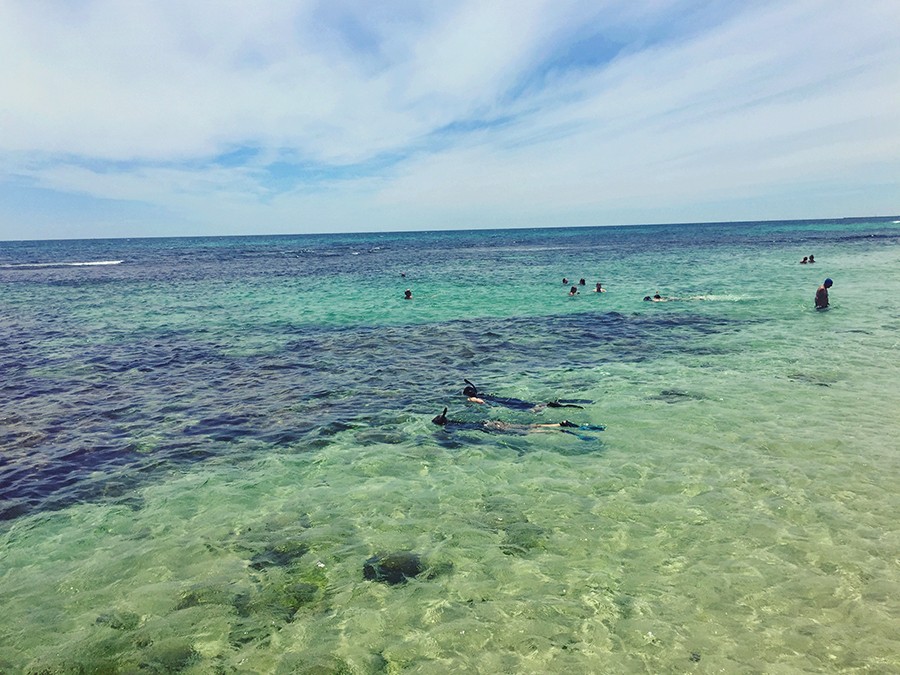 5. Jump off the cliffs at the Serpentine falls
I actually shouldn't say 'jump off' as it's officially not allowed, but everyone is doing it nevertheless. I read somewhere that it's about 8 metres deep, so diving off seems safe enough. The falls itself aren't very large, but I personally think that the sight of red rocks and clear turquoise water is pretty amazing. During the summer months it's recommend to arrive before 11am, because once the Park has reached its capacity the Rangers will close the gates. There's a barbecue area, plenty of wildlife around and there's a view hiking trails that are worth exploring as long as it's not too hot.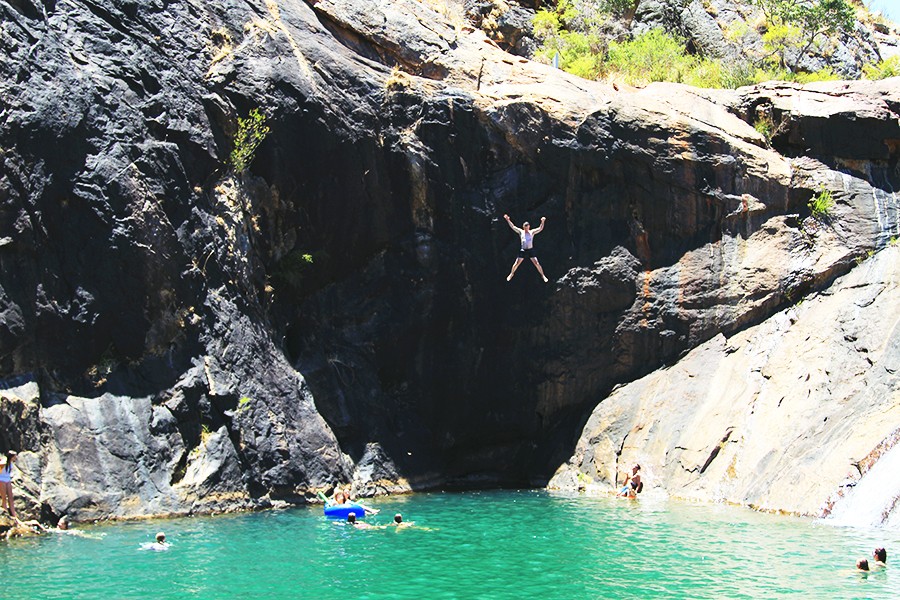 6. Walk or bike from Hillarys to Trigg beach
This road on the shore has one of the most scenic views over the ocean in Perth. I'm sure you'll be wowed too! Start at the Hillarys boat harbour and get ready for a one hour walk. Stop for a swim and then take a break at Yelo café next to Trigg beach. This cool place is always buzzing with people enjoying lunch, coffee or one of their delicious fresh juices. Overlooking the ocean from the balcony, the view doesn't get any better.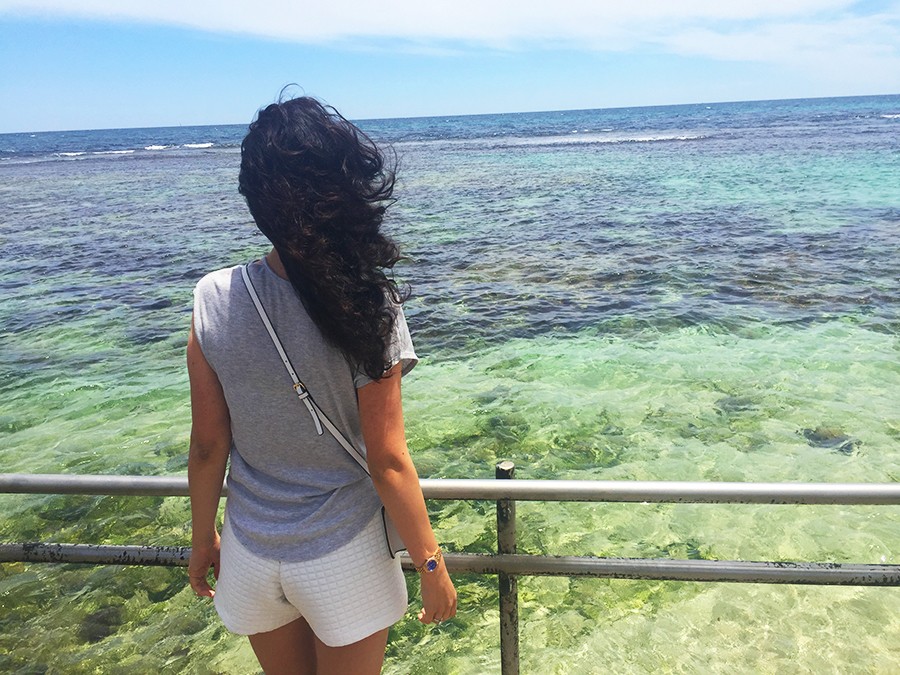 7. Wander the Freo markets
Pay a visit to the Fremantle Markets in the weekend, it's so much fun! I remember looking my eyes out when I visited the first time. Fresh local produce, Indigenous products and lots of different yummy food to try from. Just outside of the markets there always are street performers and music, so it's easy to stay entertained. The streets of 'Freo' generally are buzzing over the weekend, so naturally that's my favourite time to visit the cute seaside town.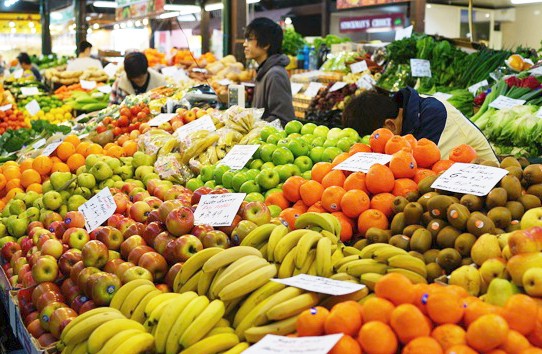 8. Do a photo session at the iconic Boat Shed in Matilda Bay
If you've done a little research on Perth, I'm sure you've come across this photo of a boat shed on the river before. It would be safe to call it a Perth icon and it also happens to be an extremely popular place for people to take photos. Tourists, couples getting married and graduated students alike choose this spot for a photo sesh every time. Especially during the golden hour the view is amazing, so why not join in on the hype and do a little photo session yourself? You won't regret it!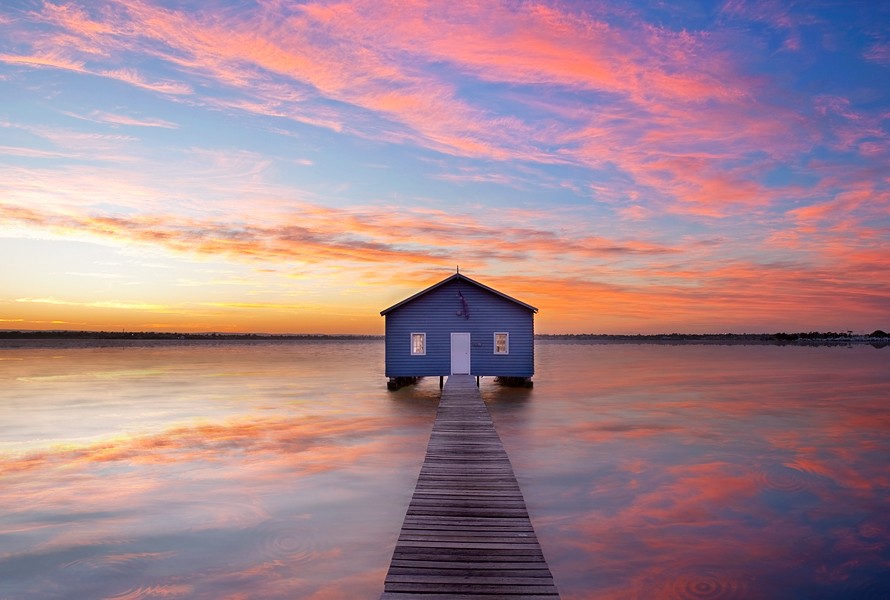 9. Taste wine in Swan valley

….and chocolate, honey, gourmet foods and coffee. Just to name a few things you can try. All for free! The only battle you'll have to fight with your friends or family is who's going to drive. There's many cool café's in the area and the lush green views make you believe you're in Napa and not actually a 30 minute drive from Perth.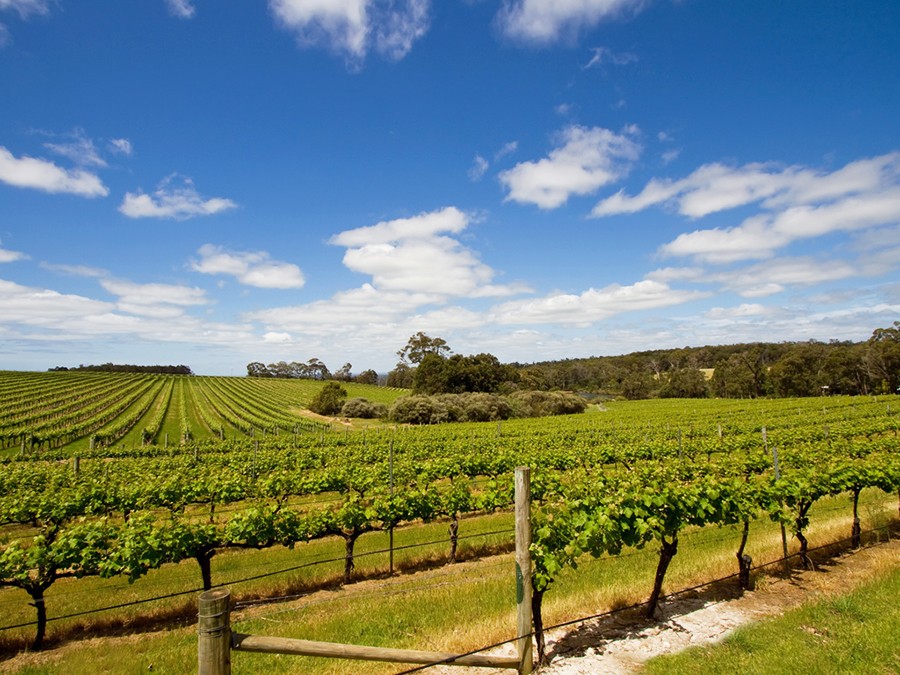 You gotta love Perth in summer because there are so many cool and free events to enjoy. One of my favourite spots to go is on the Northbridge Piazza. They don't only host cool movie nights while chilling out on bean bags (see below), but occasionally there are also free yoga lessons and concerts. Stay updated through the Northbridge Piazza Facebook page for upcoming events!