Let's get back to the archives, shall we? Today I'm listing some of my favourite work appropriate outfits I've worn in the past year. I'm well aware that not all these looks fit into the typical 'corporate outfit' box, but I think we all agree that wearing only black suits is a little boring. Plus, I think what matters most for office appropriate outfits is not the colour, but the level of modesty. Or does that make me old fashioned?
(click on the title to view the full post)
Why not switch up black trousers for white ones? Spring has started, so wearing lighter colours is only a natural thing to do. I'm wearing a denim shirt layered with gold jumper and simple two-strap sandals for all day comfort.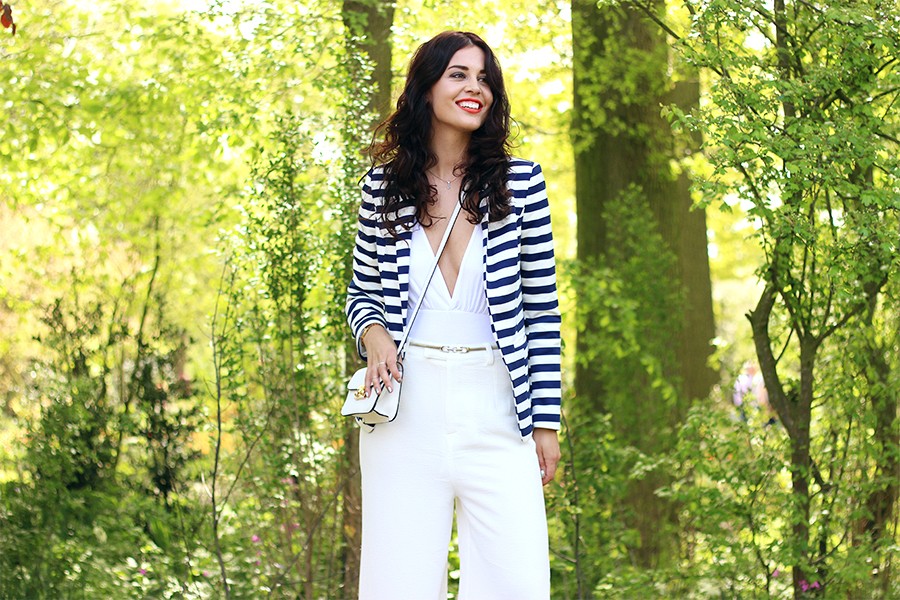 [show_shopthepost_widget id="634061″]
2 . Polkadot blouse
Add some fun to your work wear wardrobe with a polkadot print shirt or a bright colour. Along with a knee length flared skirt you can get away with just about anything. If the studded necklace is too fashion forward for you, simply opt for a subtle pearl necklace to finish off the outfit.
[show_shopthepost_widget id="634066″]
A friend of mine described this top as a wet suit (the one surfers wear), but all I see is an elegant top in beautiful rich fabric. But hey, opinions differ. I've been wearing this asymmetric print skirt on a multiple occasions, for example with a low cut top to go out or office appropriate like the one below.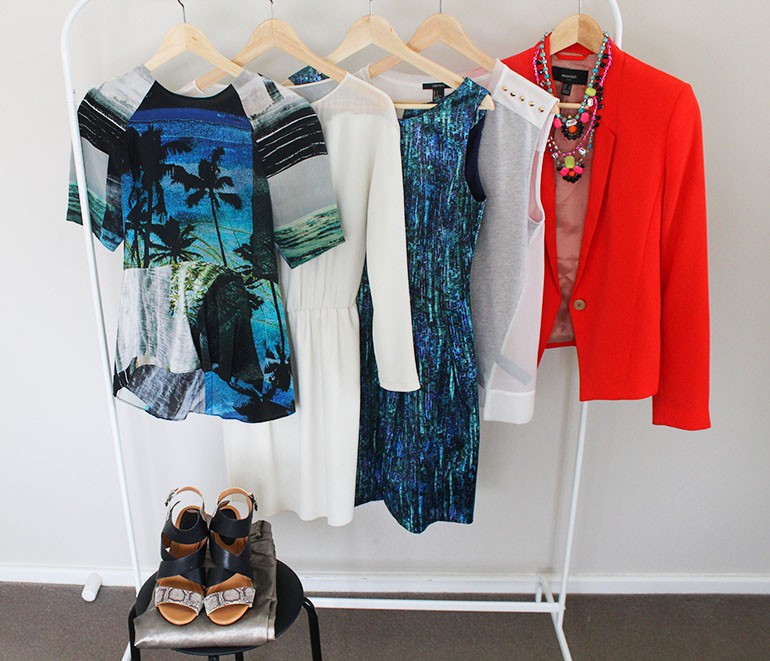 [show_shopthepost_widget id="634071″]
Oh, how much I love versatile items that can be worn both as casual weekend wear as to the office. What am I talking about? The midi dress, of course. Other then the fact that they're super versatile, they're also my go-to pick when I'm in a hurry to get dressed. Quickly slip it on, add a small belt that coordinates with the colour of the dress and you're ready to go.
[show_shopthepost_widget id="634076″]
I love a good "corporate" blazer. Truth is that I definitely don't limit myself to wearing them in the office, because they look surprisingly good with playful, casual outfits too. Like I wore on my boat trip in Shark Bay last year, for example. Here I'm wearing a pair of white trousers, camel croc heels and basic fitted white top.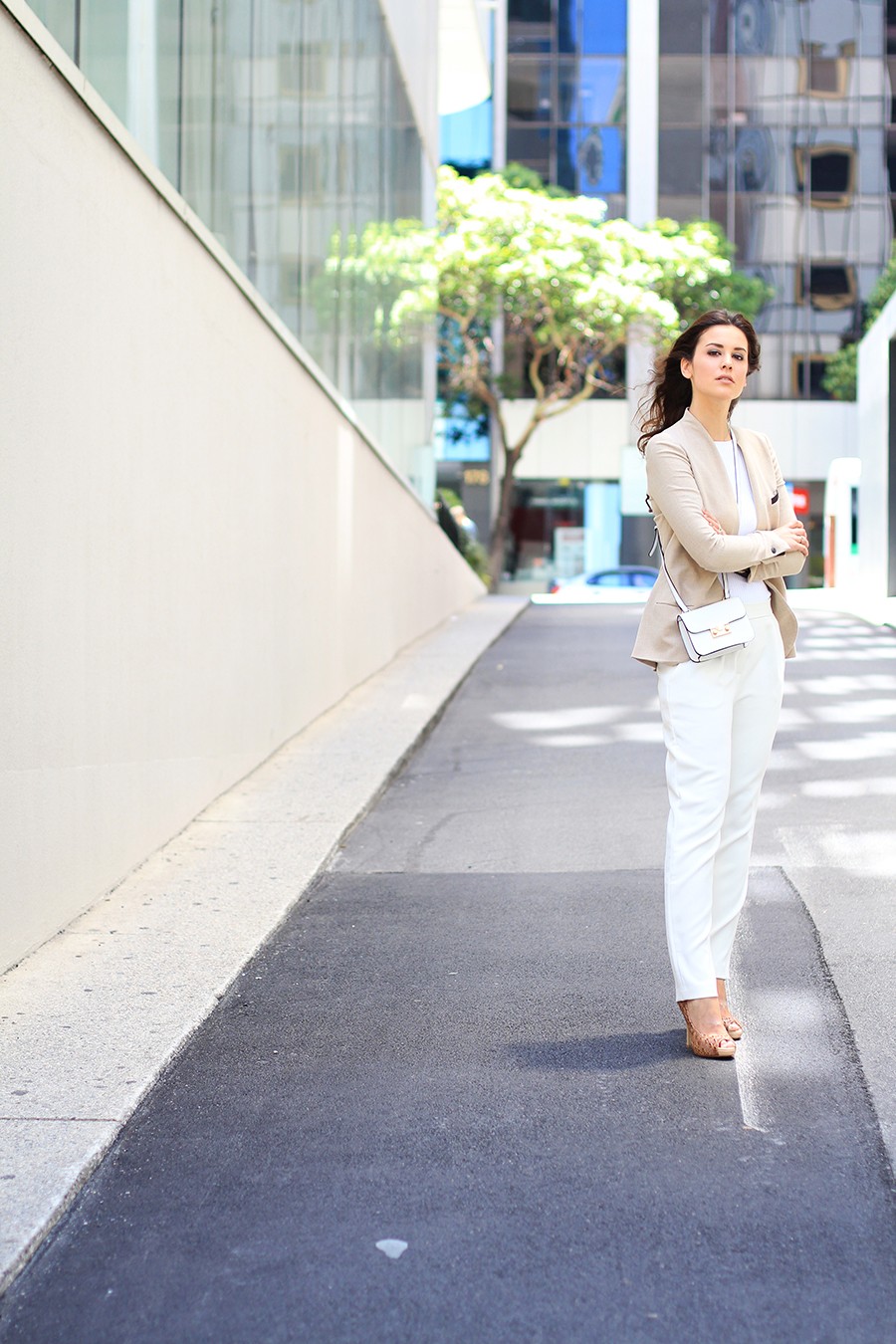 [show_shopthepost_widget id="633986″]
Ofcourse I can't help but ask…Which one is your favourite look?