Whenever I'm picking shoes to go with an outfit I often have the dilemma of comfort versus style. To compromise neither of these features, my favourite option would be to go for an ankle boot, since they're so incredibly versatile. Today I've put together a few tips to style ankle boots for different seasons, of course with examples of style bloggers wearing them! I first have a few general notes when it comes to ankle boots, which are of course subject to my own personal opinion. Generally speaking, ankle boots look most flattering uncovered, so avoid fabric of your jeans flapping around them. If you don't have ankle boots yet and you're thinking to purchase a pair, have a close look at the colours dominating your wardrobe and choose your boot accordingly. E.g. I never go for brown ankle boots, because I don't have clothing matching that colour palette. Because ankle boots are so timeless, I would highly recommend getting the best quality possible within your budget. A good leather pair really lasts for many seasons; some actually even get better with time. I've got two pairs of pistol boots in dark grey and black that I've got for over 4 years now. Both are still in perfect shape, of course with a bit of care every now and then. You can find some of my outfits featuring ankle boots here, here & here.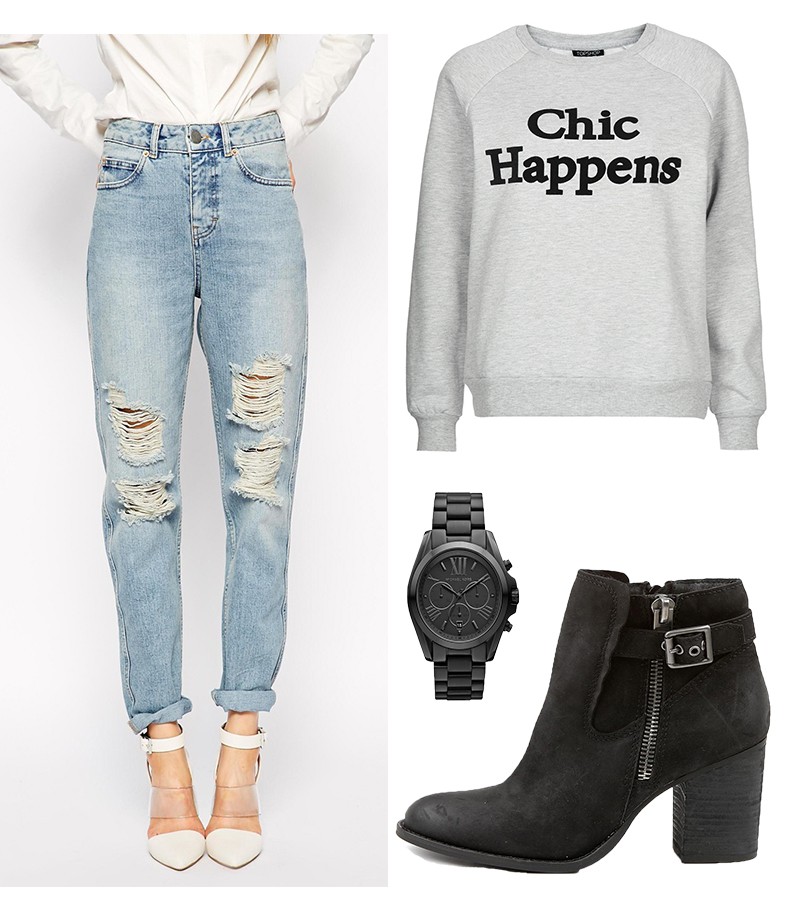 Here's my 4 best tips to style ankle boots:
Tip 1. Tuck your pants into your ankle boots to create a long, slim leg line. In order for this to work well, choose jeans that are fitted enough at the ankle or opt for leggings instead.
Tip 2. Roll up your jeans or wear cropped trousers to show a bit of your ankle for a playful look.
Tip 3. Colour coordinate boots with your jeans or leggings for a long sleek line which makes you look taller and thinner instantly. So try black tights with black boots, brown with brown and so on. If the bottom of your outfit is one colour only, you can opt for a patterned top to spice things up.
Tip 4. Wear ankle boots bare legged for a cool contrast. I personally find this a little tricky because it can visually cut-off your legs. To play safe, wear a dress in one colour rather than a printed one or opt for boots in a colour close to your skin tone, like taupe or nude.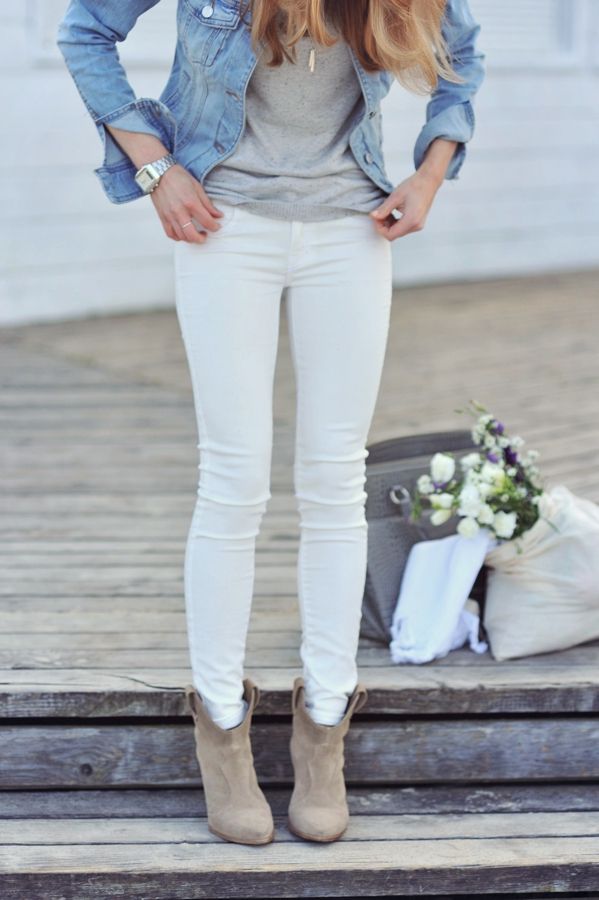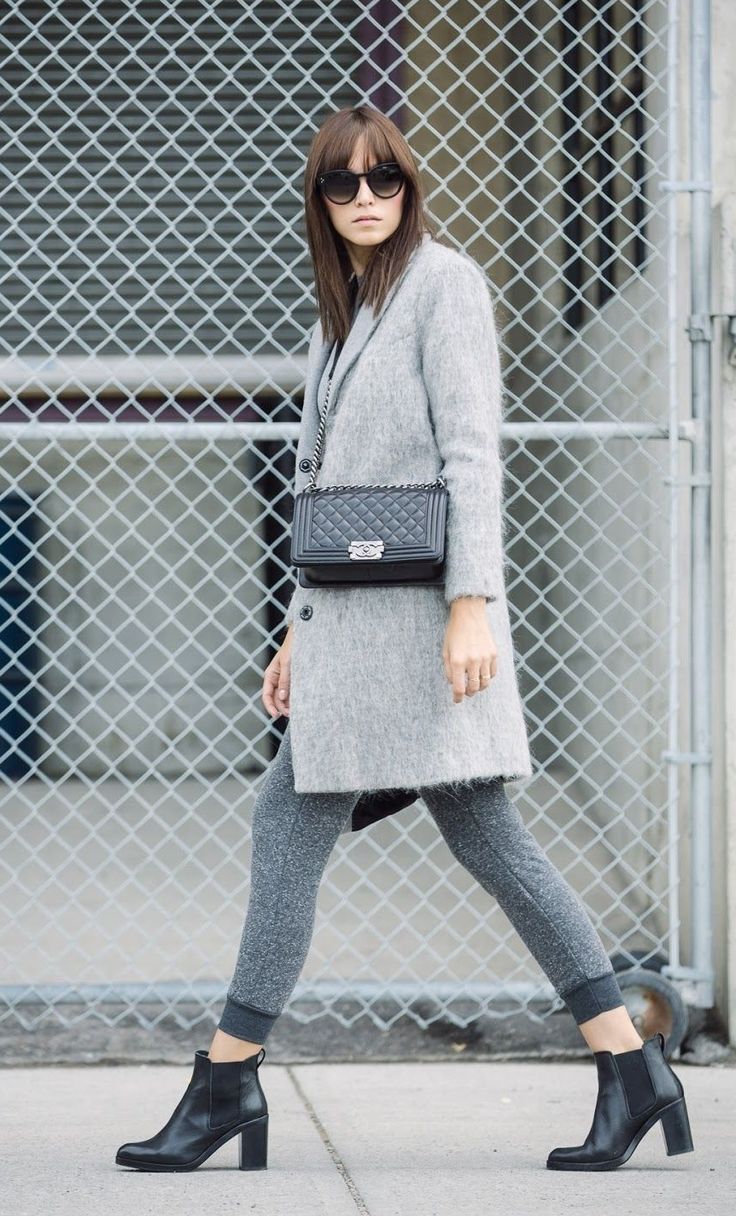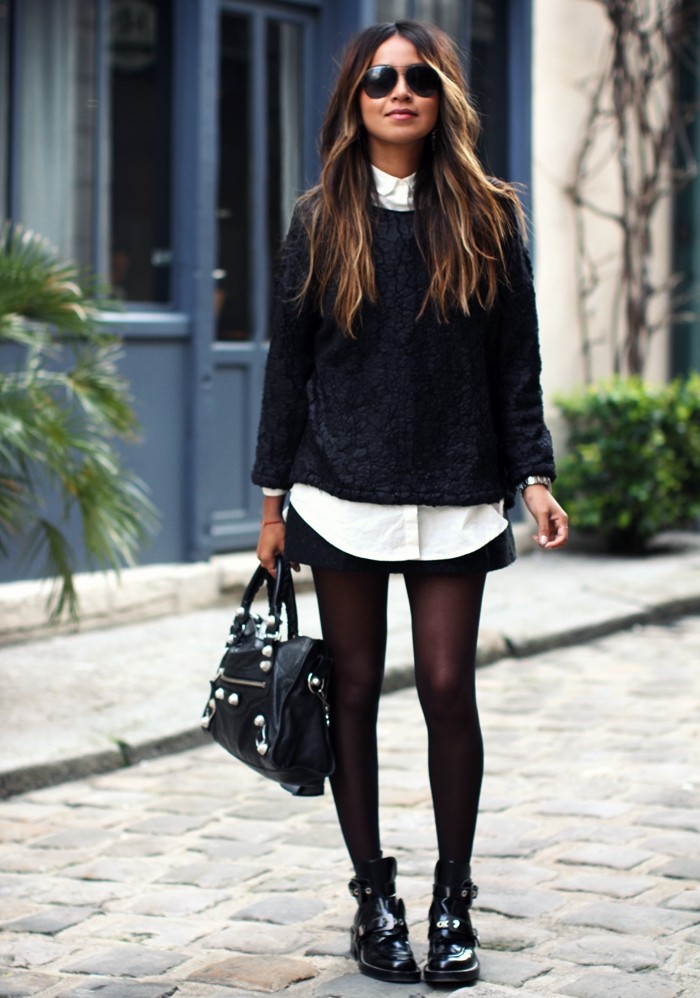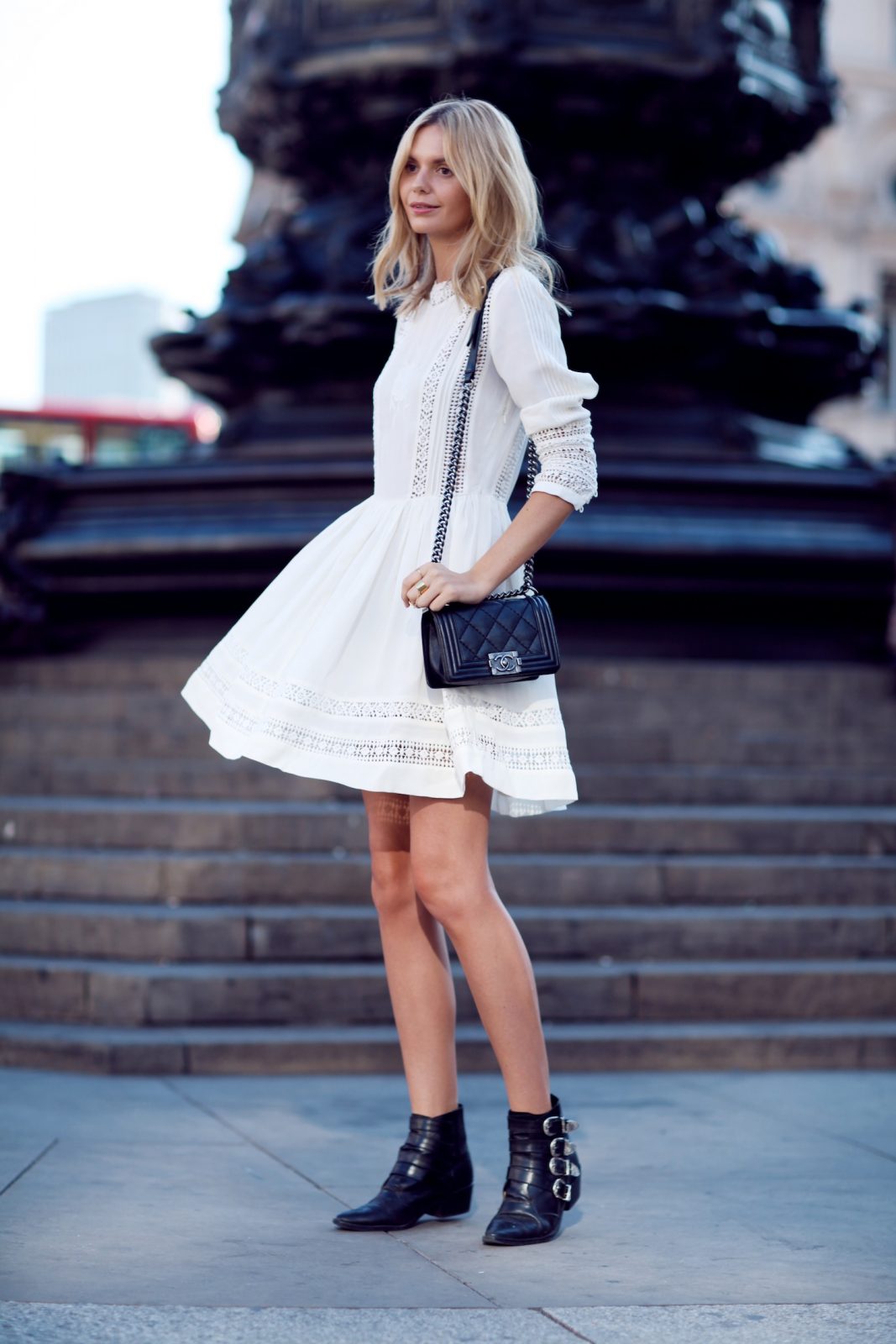 Sources: Pinterst, Sincerelyjules, Tuulavintage
Shop this post:
[show_shopthepost_widget id="261339″]