For someone with a bad memory like myself, it's always a challenge to put together Photo Diaries. I mean, I can barely remember what I did yesterday, so putting in words what I've been up to the entire week can be challenging. So here I find myself again staring at my screen, but I promise: I'll get my memory back! Click "read more" to see more about my week.
On week days I aim to go for a walk every day, even if it's just for half an hour. Trust me, with an office job that's a must! On Tuesday I went for my usual walk on the river side in the early evening and while I was far gone in my thoughts with loud music on, I noticed a big splash in the river next to me. You might remember me telling this before, but Perth's Swan river is the habitat of group of dolphins that isn't shy to come close to the shore. The splash got my attention and I saw a dolphin not even a meter from the shore hunting for fish. Instead of continuing my walk, I just sat down looking at him for several minutes, just realizing how unique it is to be able to witness this!
Like you'll see in the photos below, this week also involved a lot of yummy food again. Hassan always helps me to take some outfit photos in the weekend and because having a routine like that can get kinda boring at times, we've sort of decided that the day we take outfit photos, we'll discover a new coffee place or a cafe for brunch as well. To reward ourselves, you know? Haha. This week I treated Hassan on brunch in a place that I've been wanting to try out since a while. After seeing several Perth bloggers posting uber cool snaps of Gordon St. Garage interior and having friends at work telling me about the amazing food I knew that I had to take a look myself! (photos 1, 7, 11, 13 )
On Saturday night we had a few friends that came over for dinner and Hassan wanted to cook Lebanese food. Because not all the ingredients are available in the normal grocery shop, we had to go to town to buy it. A store with international food & a million of different spices is always heaven for me. I unfortunately don't have photos of the dinner we made that night, but I do have a photo of a few snacks we had before dinner and a leftover plate of the next day haha. (3rd last & last photo)
On Sunday I shot a fun project indoor that will be revealed here on the blog this week. It has everything to do with my hair and I hope you guys will like it. Now let's have a look at my photos…

Mouthwatering pastries at Gordon St. Garage. I honestly can't walk past a pastry display without snapping a photo. The pastries were beautifully displayed and I can't wait to try out some sweets when I visit again.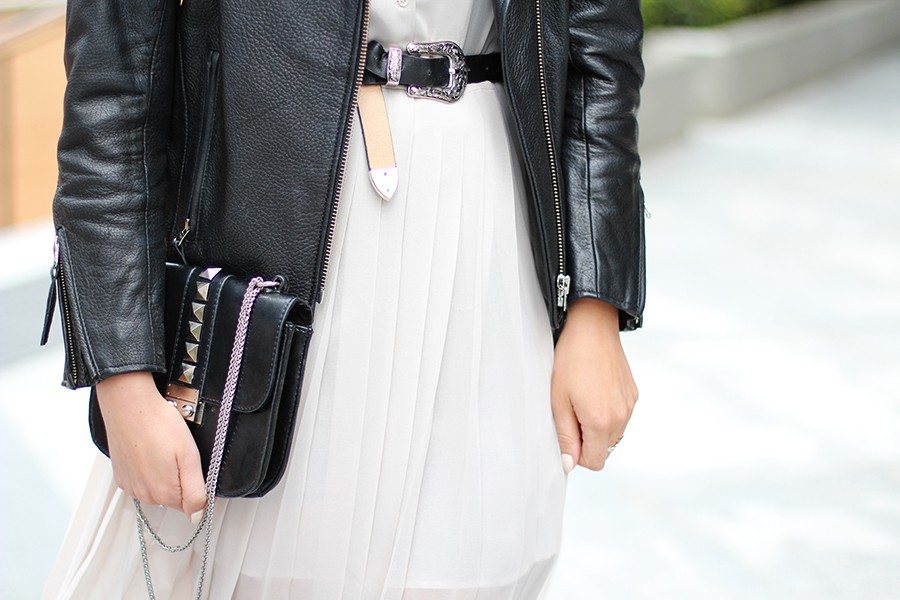 Outfit details of a look that didn't make the cut. I hear you thinking "but isn't this is a blog"? True, but I prefer to not post a series of pictures that I'm not entirely satisfied about. Instead I use the images that I do like in my weekly photo diaries so you can get a glimpse of the outfit I wore regardless.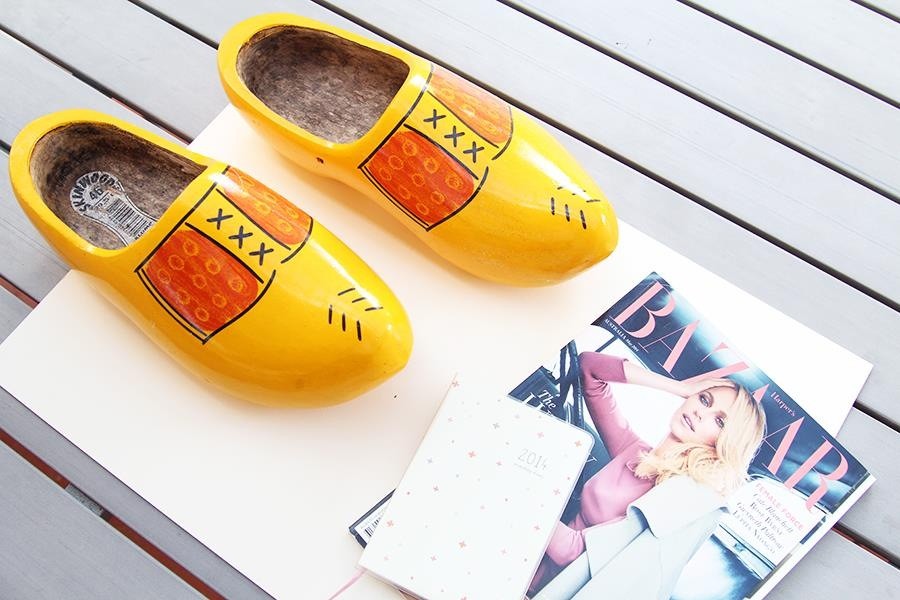 Recognize the yellow clogs? They're the traditional Dutch footwear. My brother brought Hassan these as a present when he came to visit us in Perth last year. Hassan's first question when he saw the clogs was: but do people really wear those? The answer is yes, they do. We use them as decoration on the veranda though. How cool are they!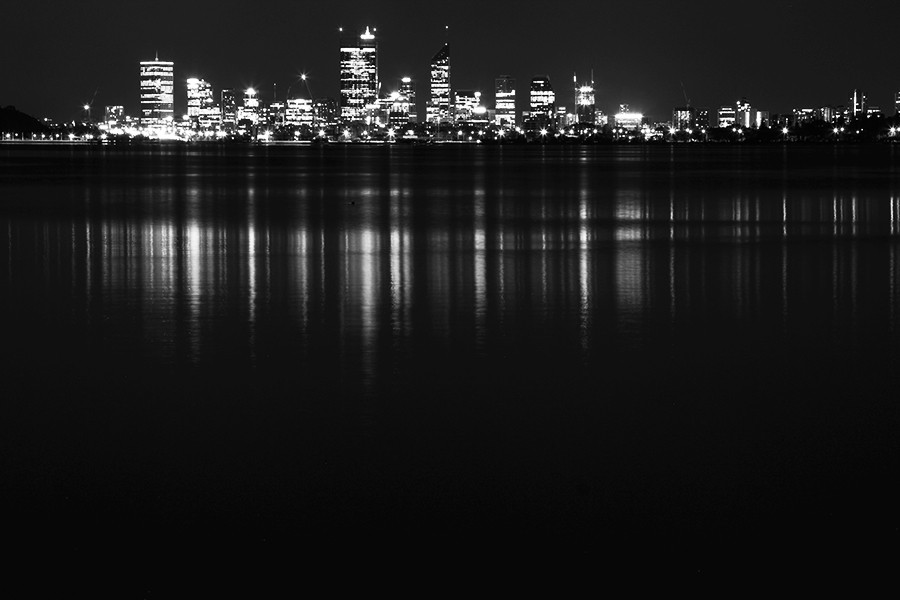 NYC skyline? Nope, it's pretty Perth. This photo is actually taken from the jetty in my neighbourhood where I go for a walk all the time. My Iphone snaps of this view don't quite match up though. I was happy when Hassan went down to the river side a few days ago to take some photos, so I could use one to show you why I'm having a walk there every day. I mean, the view is fantastic! A big thanks to Hassan for the wonderful photo.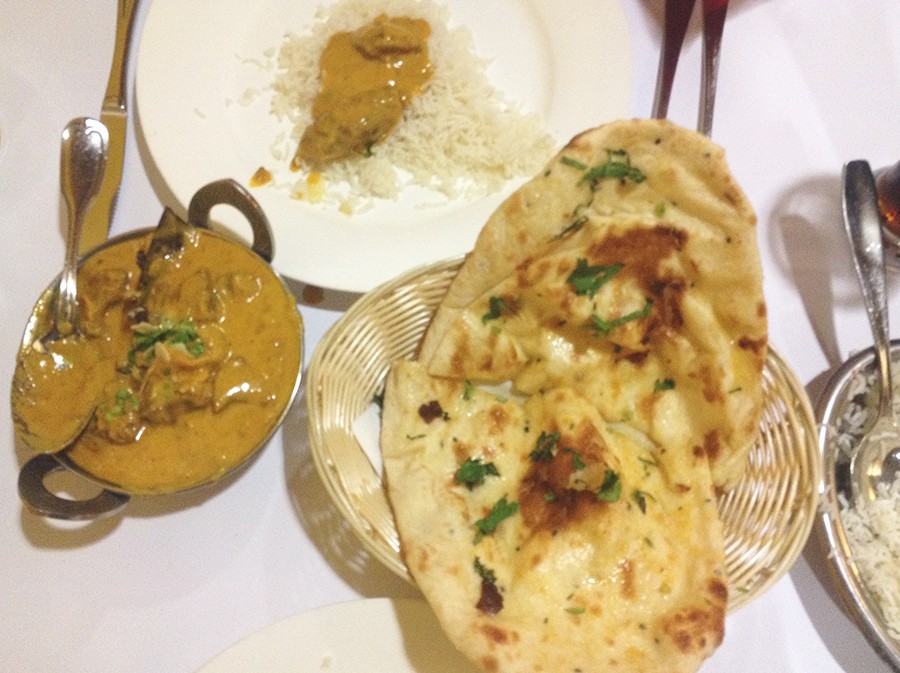 This was "I don't feel to cook Thursday", so Hassan and I went to Indian Restaurant 7 spices in Applecross. Really delicious food! A bit heavy though, so I tried to balance the next day by eating vegetables only. I have to say that this is kind of my food philosophy: eat whatever you like, but in moderation.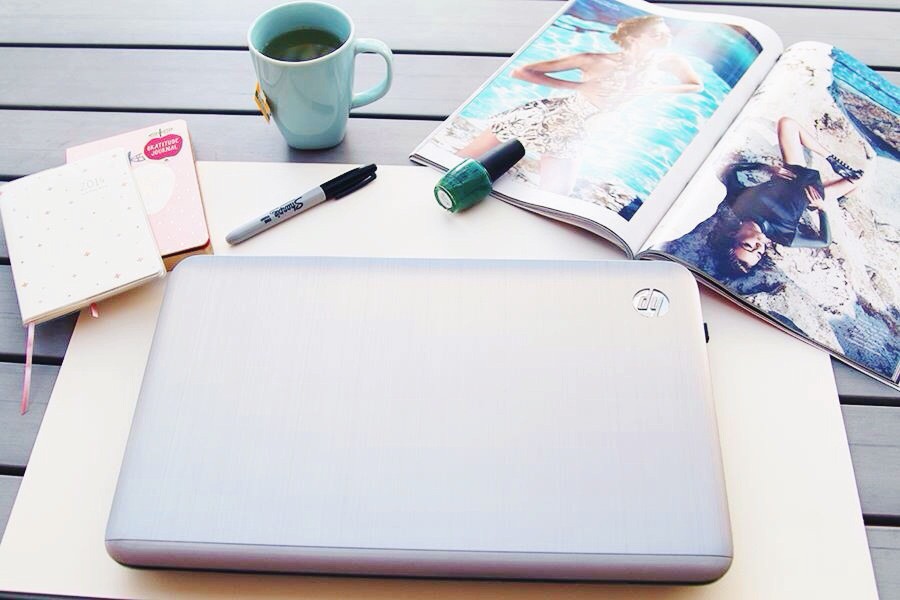 On Friday it was super warm, so when I got home from the office I decided  to make the veranda my work station for the rest of the afternoon. So much better than sitting inside!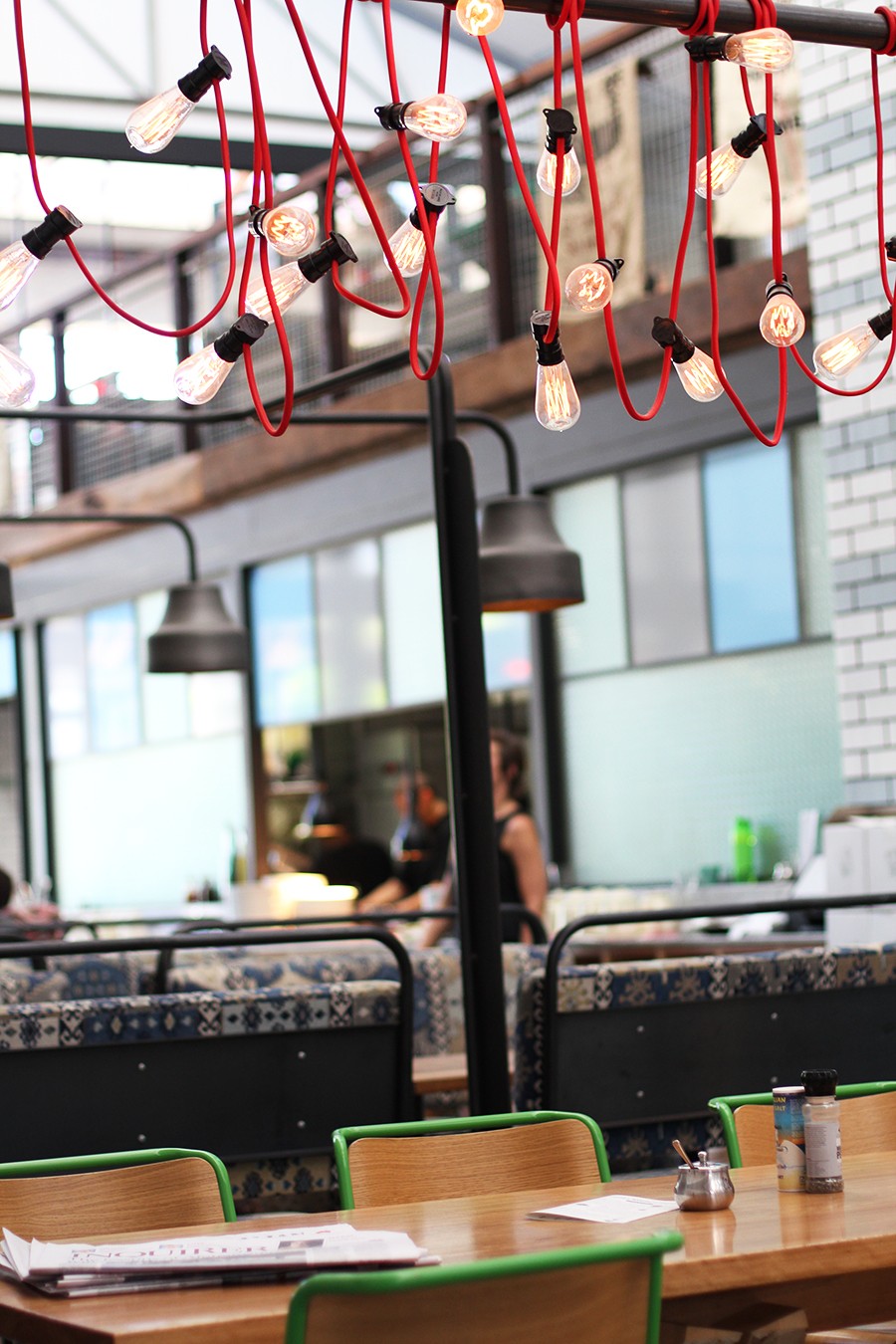 A glimpse of the cool interior in Gordon St. Garage were Hassan and I went for brunch on Saturday.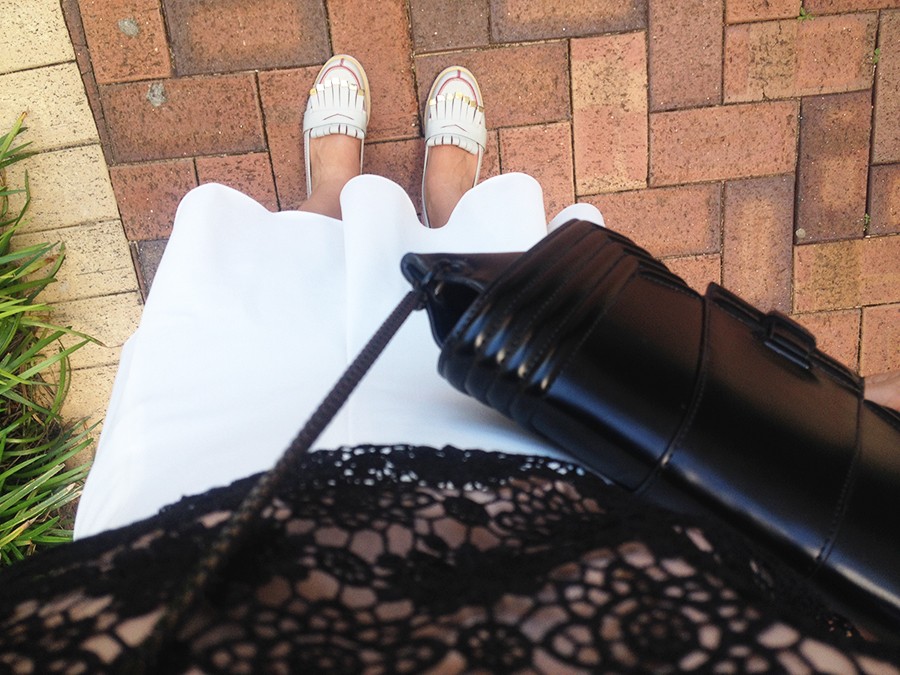 Comfortable yet feminine outfit that I wore on Saturday. More of this outfit on the blog this week! The bag is from Zara, a friend brought it back from Malaysia last year after I spotted it online and was desperate to have it. Speaking of Zara, I saw this amazing black and white leopard coat in my lunch break last week and today I went back to buy it, only to find out that it sold out. Sigh.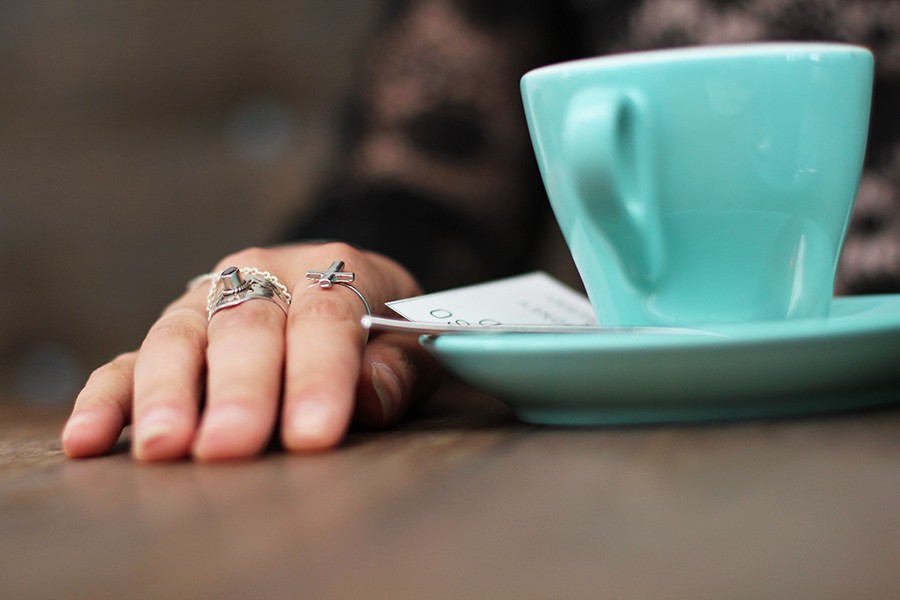 Silver rings & Turquoise coffee cups.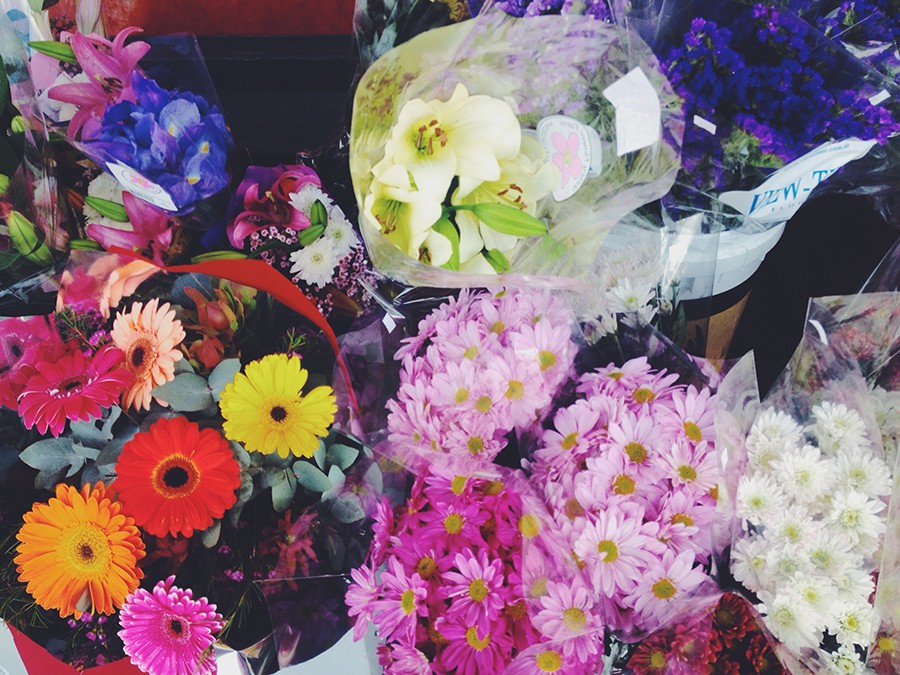 Picking flowers for on my desk on Saturday…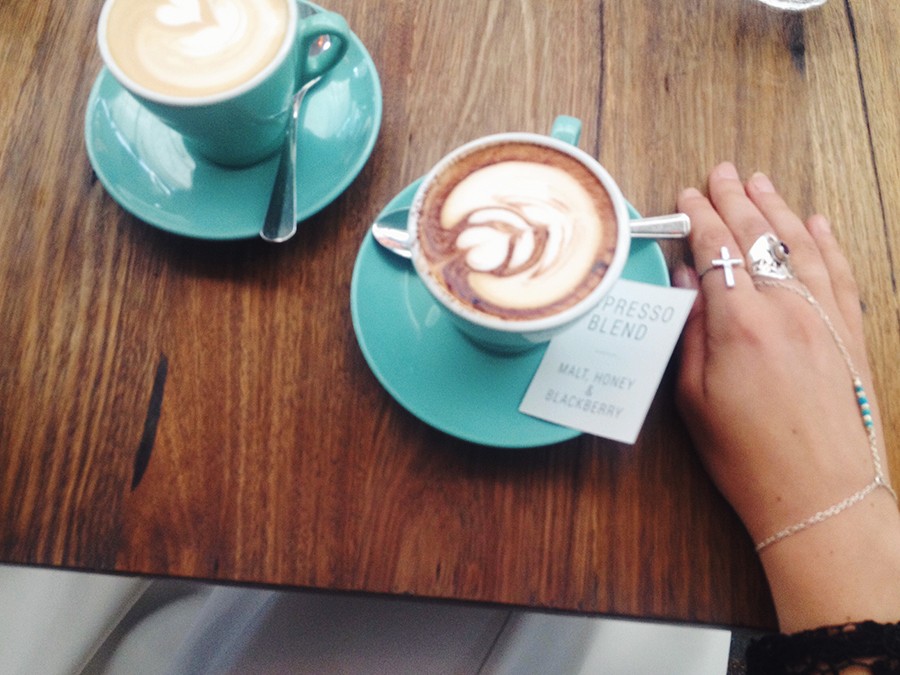 The coffee at Gordon St. Garage is REALLY good. Random fact about me: I'm utterly obsessed with coffee.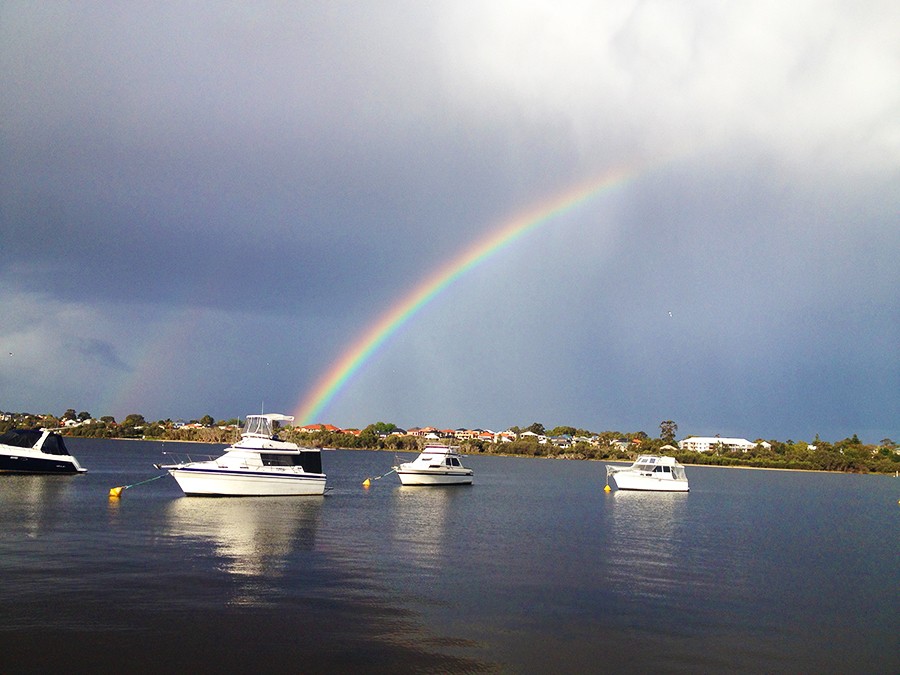 My my, on Saturday the weather couldn't make up it's mind. Not the first time in the last few weeks by the way. I went for a walk and I feel like I saw 4 seasons in one hour. This Rainbow made it all worth it though.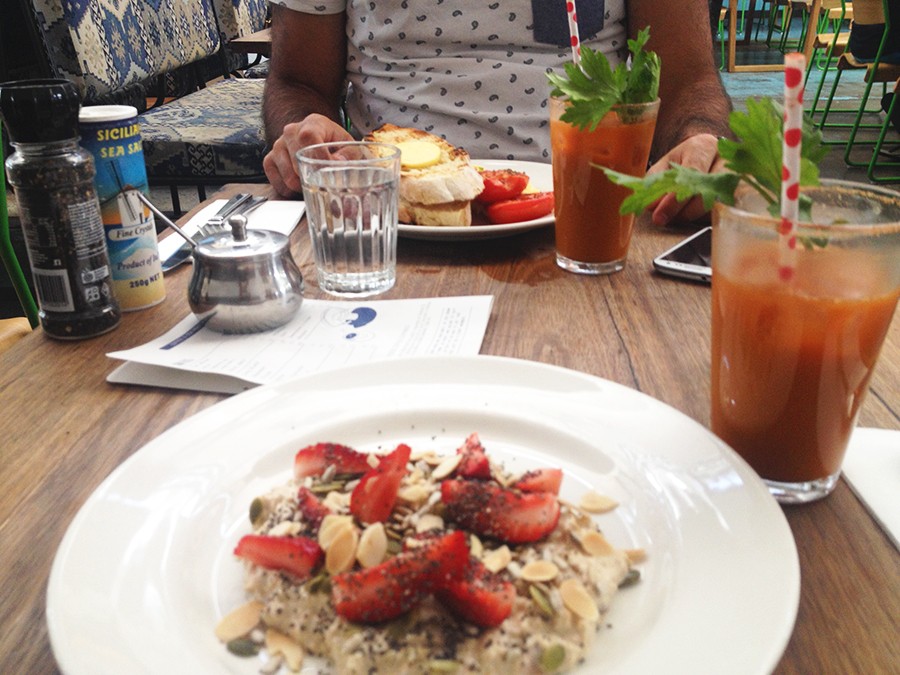 The obligatory breakfast photo at Gordon St. Garage. I had the organic Bircher muesli with strawberries and a lot of other goodness while Hassan went for classic scrambled eggs on toast. We both took a apple, carrot & ginger juice. YUM! Hassan hates it that I always make him wait to eat because I want to take a photo.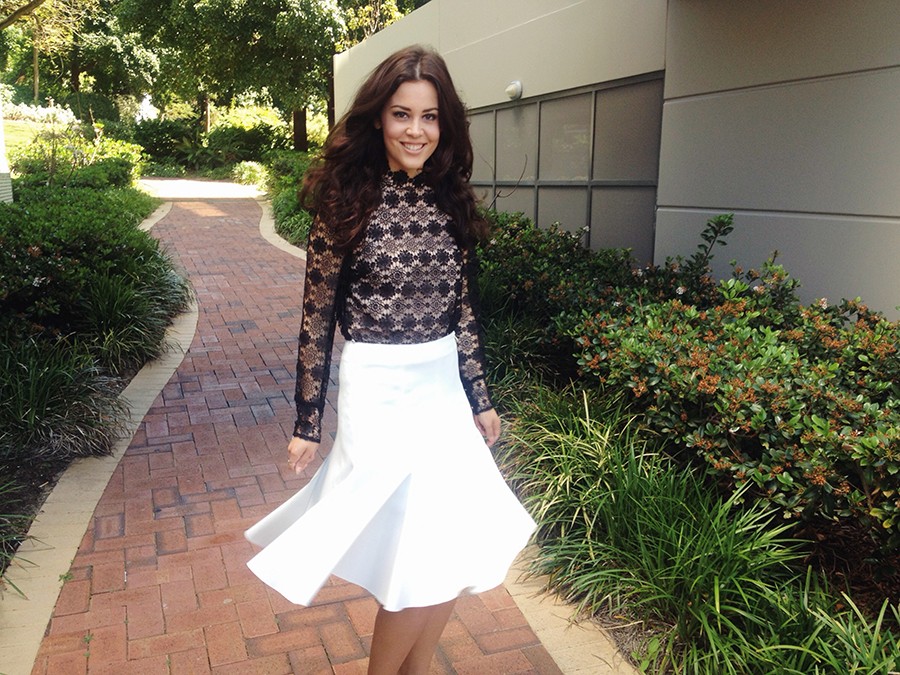 TWIRL! A behind the scenes photo of an outfit series that's coming up on the blog this week. Did you know that the top isn't actually a top? Haha, this sounds really random. It's a lace dress but I wore a white skirt over it.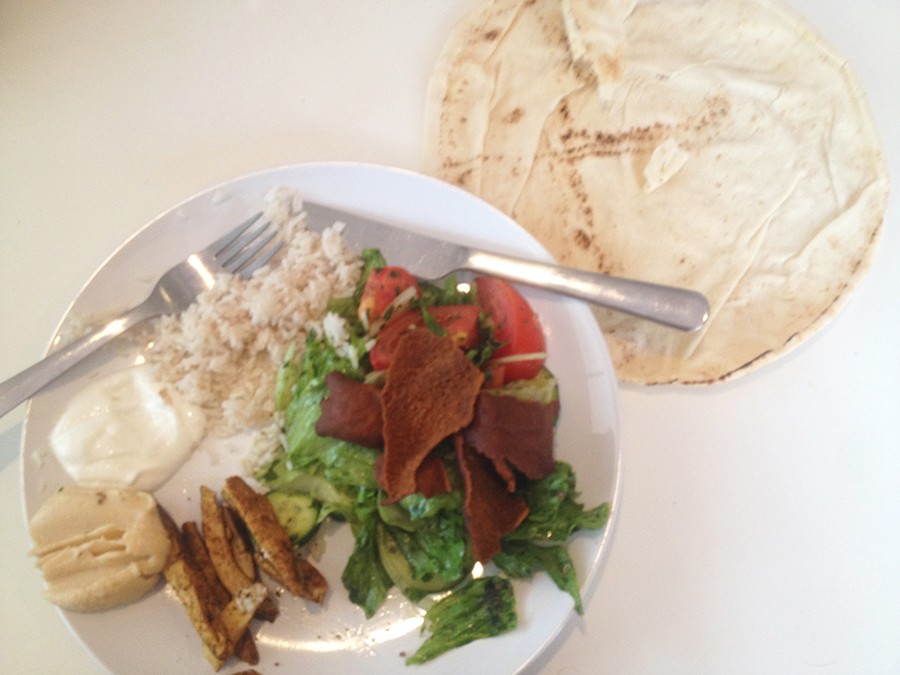 Leftovers of Saturday's dinner with friends. Chicken Shawarma, Fattoush, Rice, Garlic paste & Hummus. All made from scratch of  course…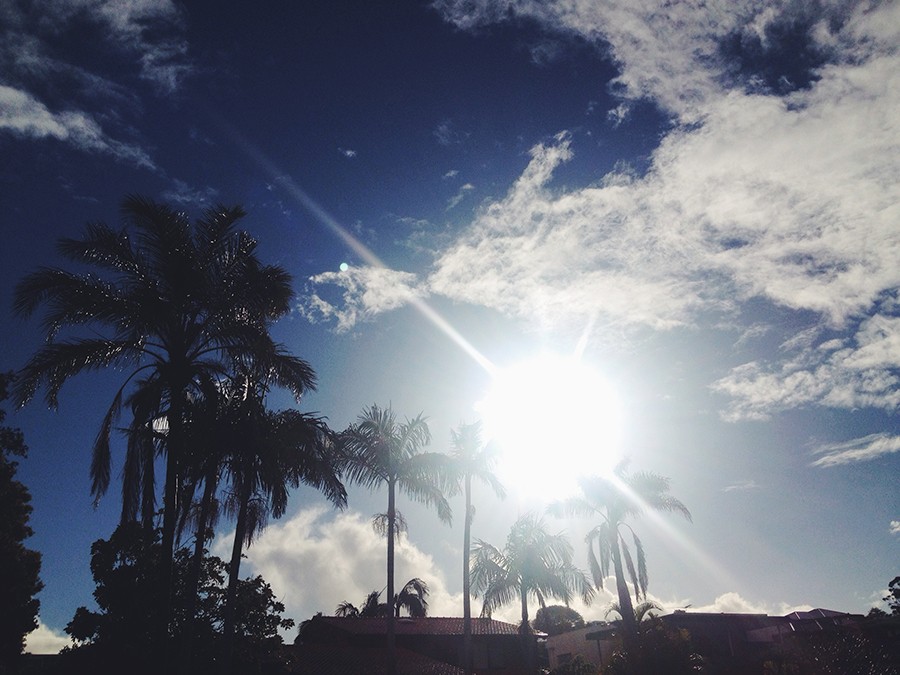 WOAH, so beautiful! This was on Sunday after it stopped raining for a few minutes.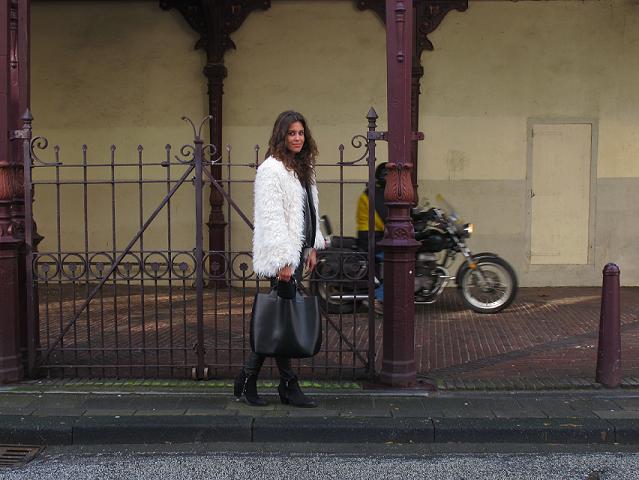 Sorry, I needed to share another snap of my brunch. This muesli is soaked in milk, making it almost taste like a pudding. I never had this before, but it should be very easy to make yourself. Definitely going to give it try and I'll let you know how I go.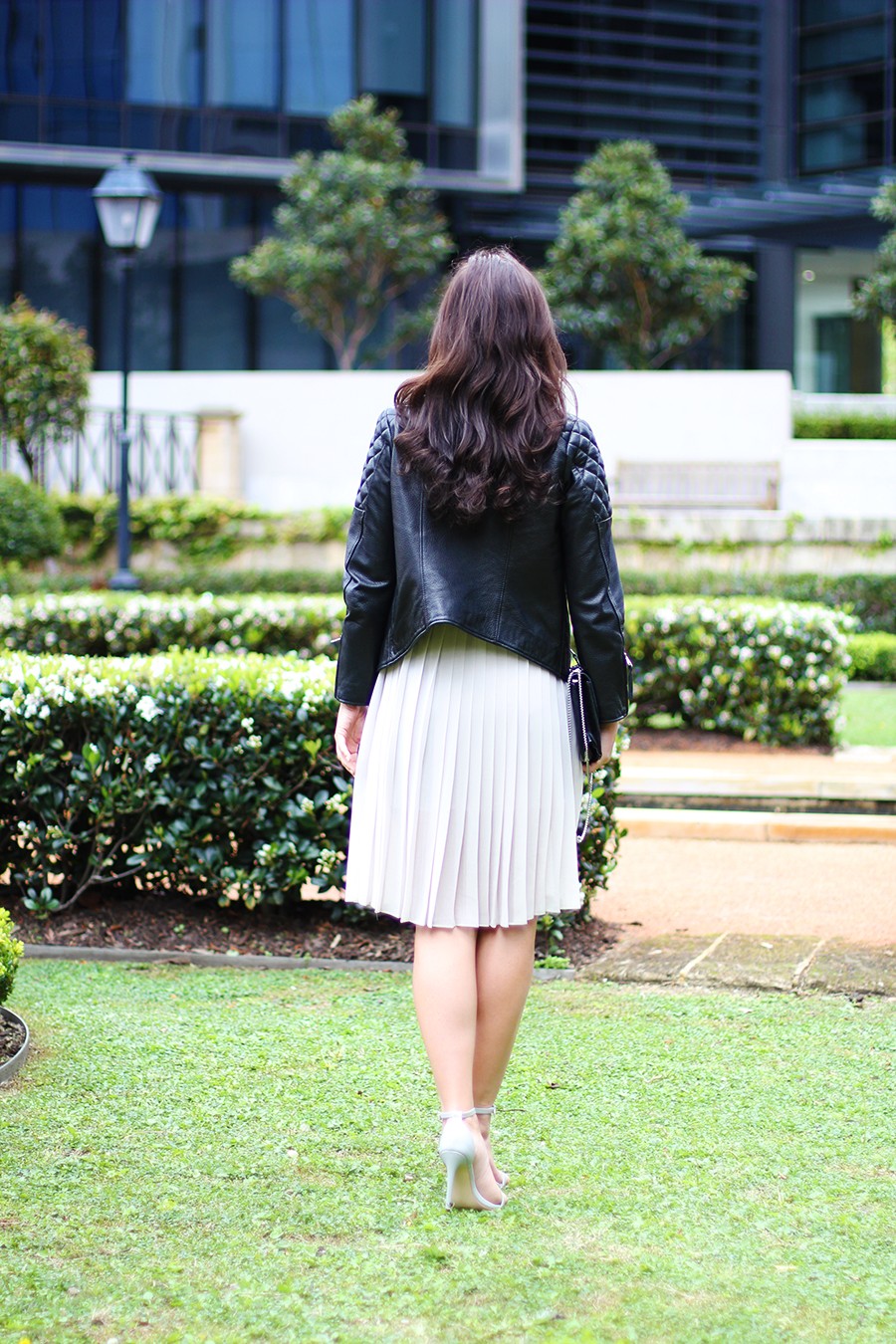 Heels and grass is not a good idea, I can tell you that. This was an attempt to take outfit photos a few weeks ago, but the bad weather messed up our plans. I'm wearing strappy grey sandals from Missguided.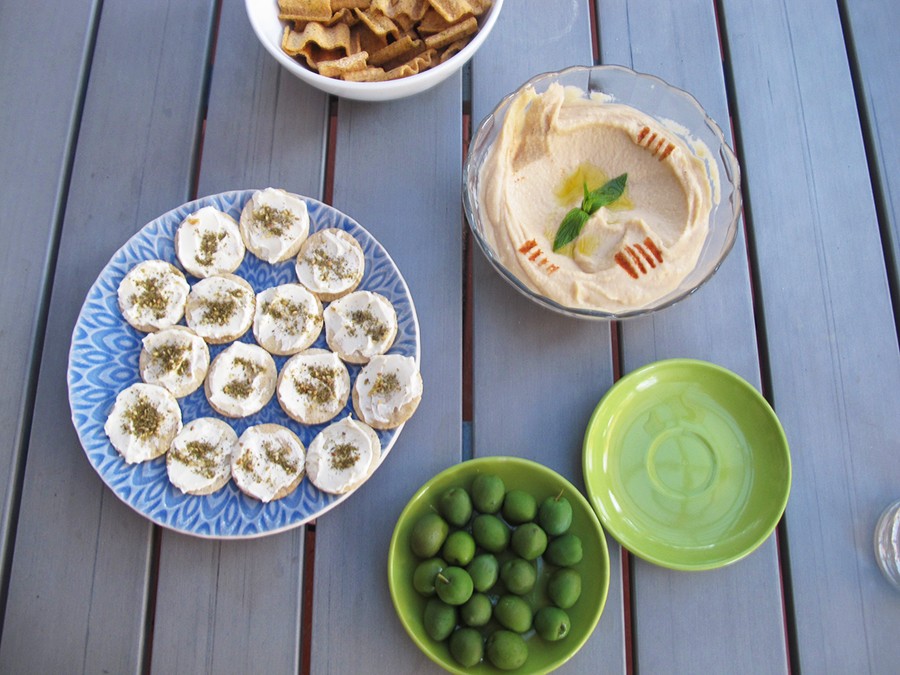 Pre-dinner snacks on Saturday. Hummus, crackers with cream cheese and Za'atar (A Lebanese herb mix) and green olives.
Voila, that was my week. Not bad at all if you ask me. The photos I've been taking throughout the week thankfully helped me refresh my memory on what I did & when. Pretty sure I'm not the only one having trouble remembering everything though. What did you do last Thursday? What did you eat on Tuesday? I bet you had to think a few seconds to be able to answer those questions, no?  But really, my memory is pretty bad. I have to work on that.