The power of good sunglasses (& a bikini)! Oh yeah.
Talking to you live from the beautiful island of Mallorca, where we had a ginormous amount of fun shooting these pictures for Sunday Somewhere. For people with a gypsy soul and a never ending urge to explolre, their philosophy fits FashionContainer seamlessly! Oh, and they happen to do some amazing sunglasses too ;). We also wrote an article on their blog about Itinerary free travelling, which you should check out because it's awesome.
Speaking of the never ending urge for exploring, we ended up in Mallorca quite unexpectedly when hotel Astoria playa reached out and invited us for a visit. We had a couple of projects to shoot for FashionContainer, so on our second day we started early when the beach was still empty and the light at its best. It's true that when you're not planning and looking for it, you end up at the best spots. As so was the case for the location of these pictures.
The power of good sunglasses
….is easily underestimated. A good design that fits both your face AND personality is a must, especially with summer fast approaching. We've previously written article about face shapes and sunglasses, but today we talk about why you need one!
1. Protect against the sun
Look, I hear you thinking. DUH. But when I say 'protect against the sun', I don't just mean your eyes. I also mean the skin around your eyes. Squeezing your eyes a lot is killer if you want to keep yourself wrinkle free as long as possible. It's true! Take it from me. I lived in Australia, disliked wearing sunglasses et voila: my eye wrinkles became worse than ever.
2. Confidence!
The right pair of sunglasses that fit YOUR face shape make you look awesome. Forget looking at all the awesome sunnies celebrities or your favourite blogger wear, if it doesn't fit your face shape it sucks. OK? Then the sunglasses will carry you instead of the other way around. You don't want that.
3. Finishing touch
To me, there's no better accessory to finish my outfit than a pair of sunglasses. They toughen up a feminine outfit, they play up formal looks, the options are endless and I love the fun of it.
I'm wearing the Kurt sunglasses in Marble Demi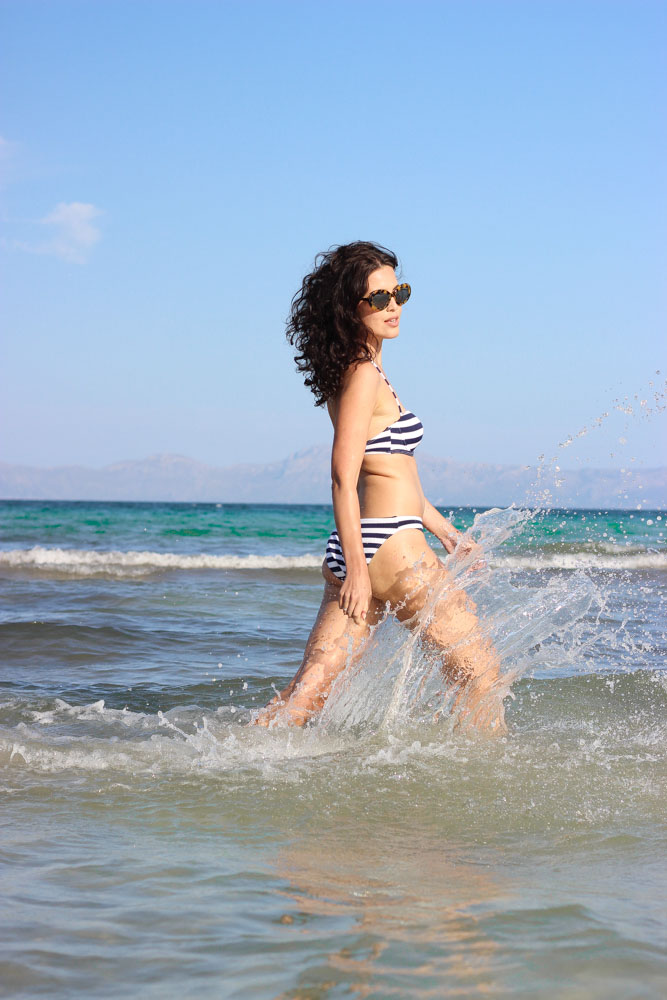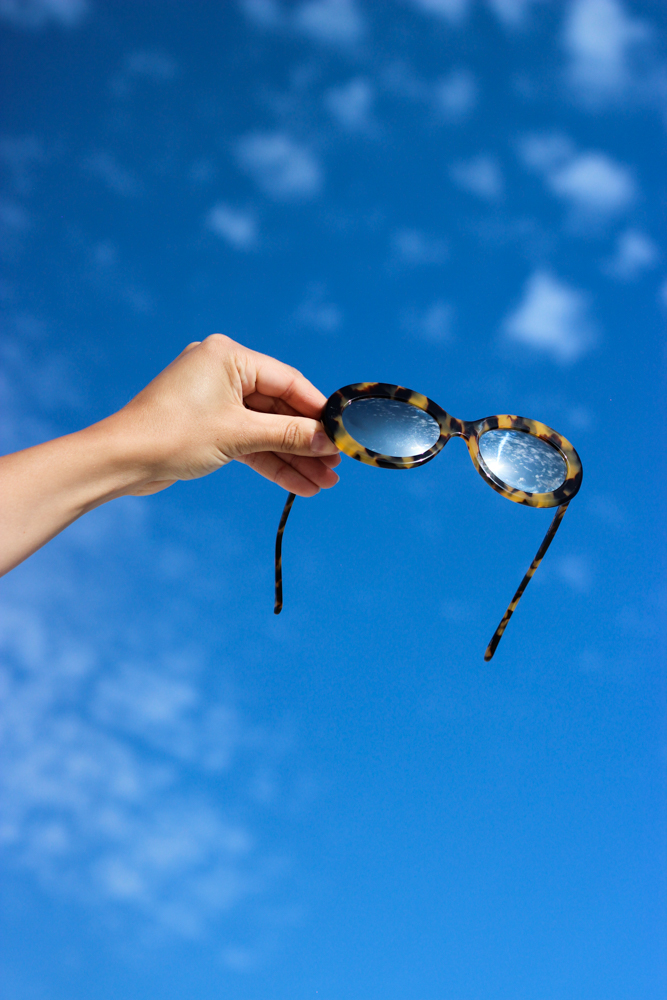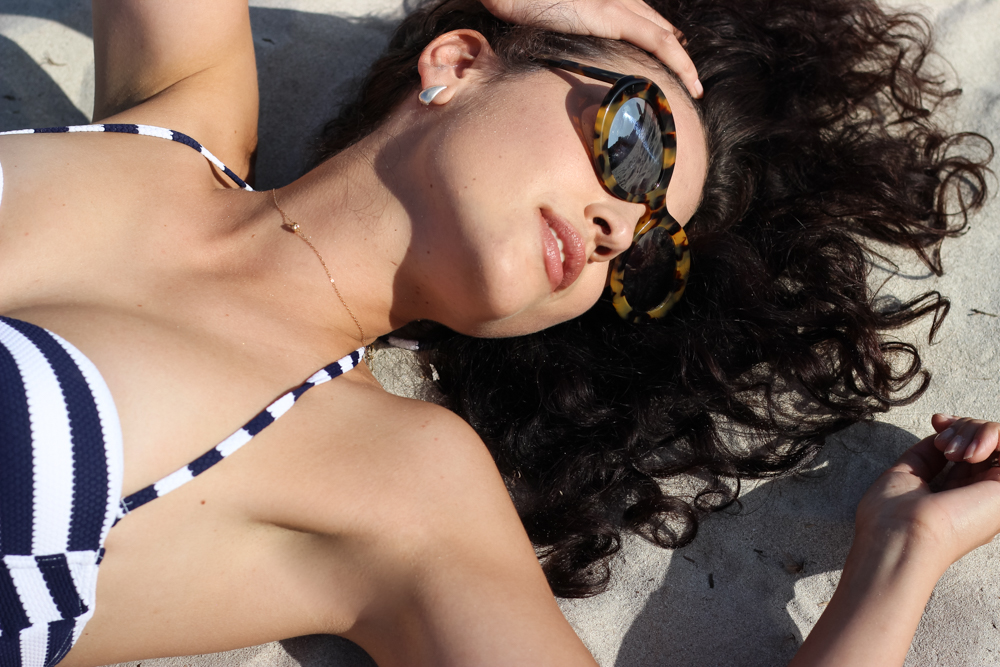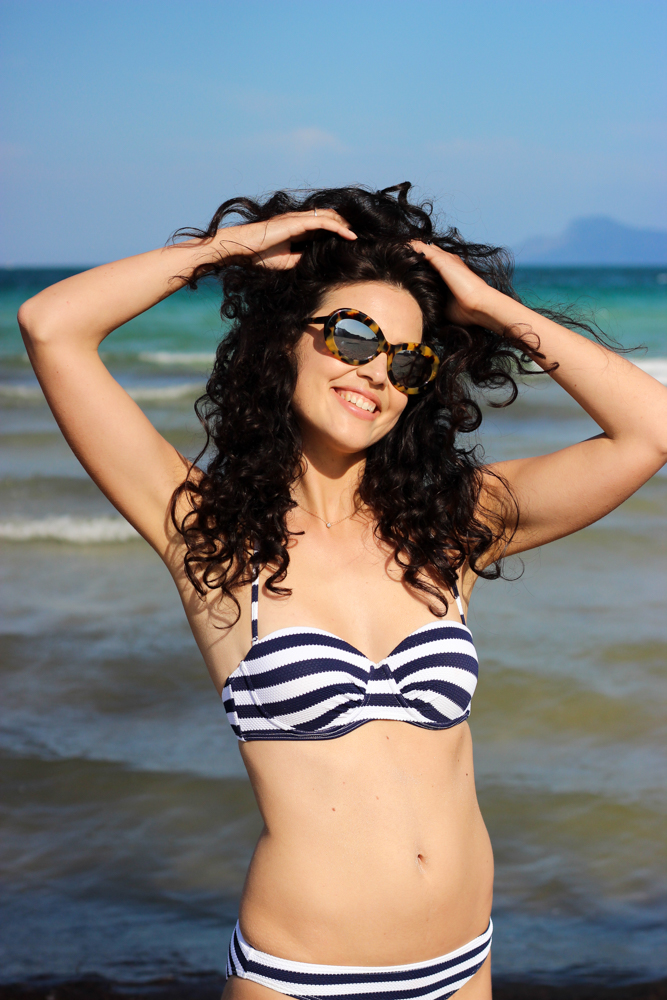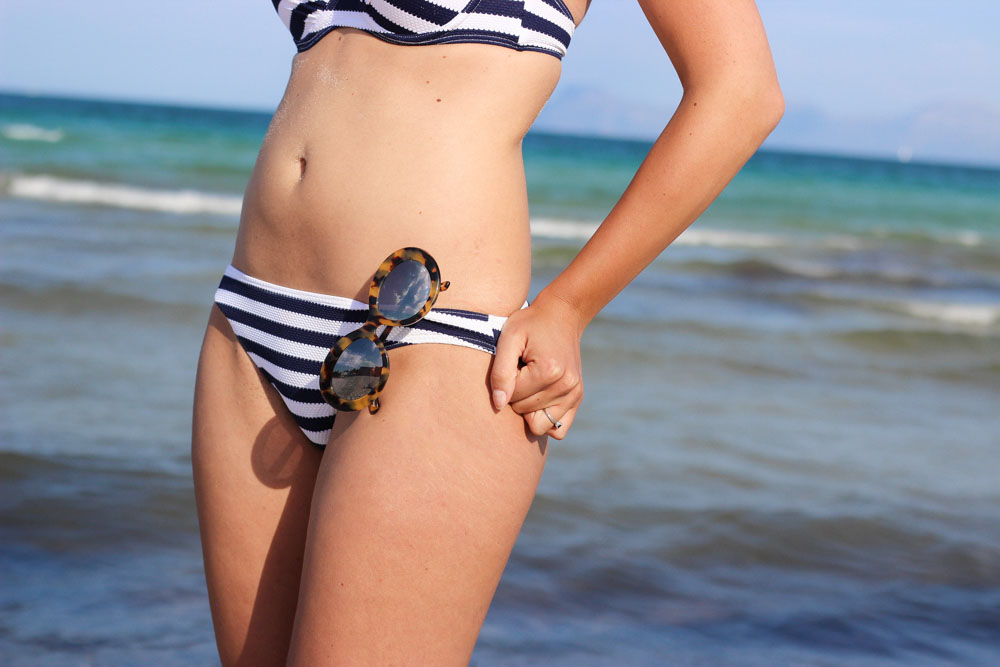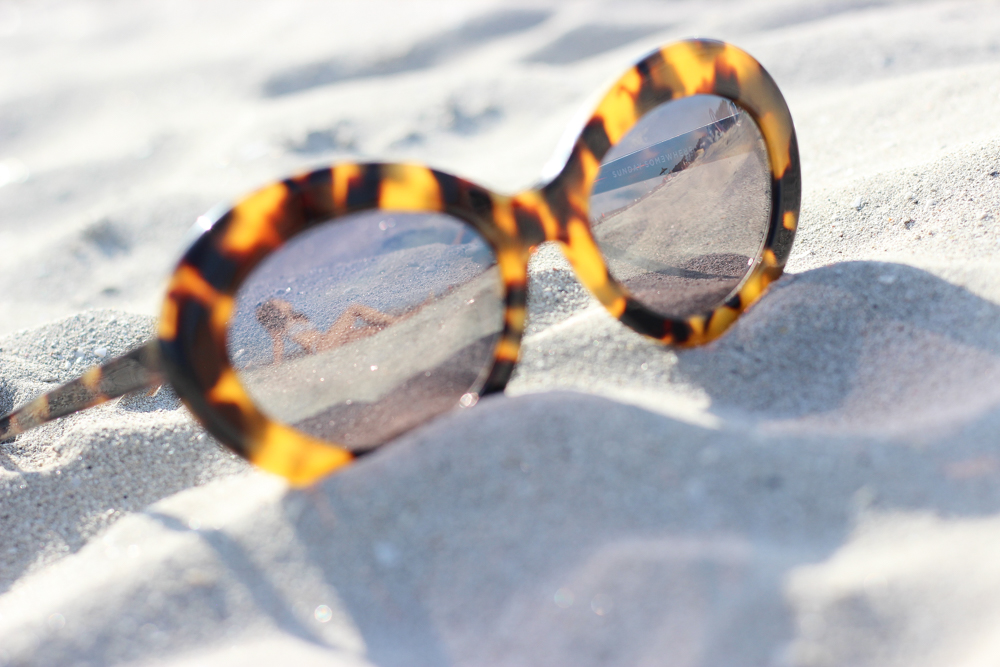 What I'm Wearing: Sunday Somewhere sunglasses, Oasis bikini
Photographer: Tatiane Kozijn | Instagram: @tatianekozijn
Location: Mallorca, Spain