Pretty amazing when that happens.
"you may not see it today or tomorrow, but you will look back in a few  years and be absolutely perplexed and awed by how every little thing added up and brought you somewhere wonderful – or where you always wanted to be. You'll be grateful that things didn't work out the way you once wanted them to".
The big WHY
If I'd attempt to explain how the last 2 years have felt, this sums it up: I have no idea what I'm doing, but let's keep going anyway.
The highs and lows, losing friends and gaining new ones, turning a hobby into a full-time job, moving across continents, learning simultaneously how to run a business and how to be human in the world. Until the day comes where everything makes sense (and that day will come), undergo every experience with the conviction that it serves meaning for your future self.
Today, as I'm writing this, and look at these pictures we shot in the light of a brand new vision for FashionContainer, I realize how fast life can turn utter confusion into complete clarity. It's beautiful.
Location: Alcudia, Mallorca
The place that connects at all: the white sandy beaches on Mallorca's north coast, accompanied with a chic yet laid back outfit and a peaceful state of mind.
I'm Wearing all white, a favourite of mine. I like how it feels effortless, with a casual shirt and a dressy pair of trousers by Patrizia Pepe. It's all about getting it just right. My 'just right'.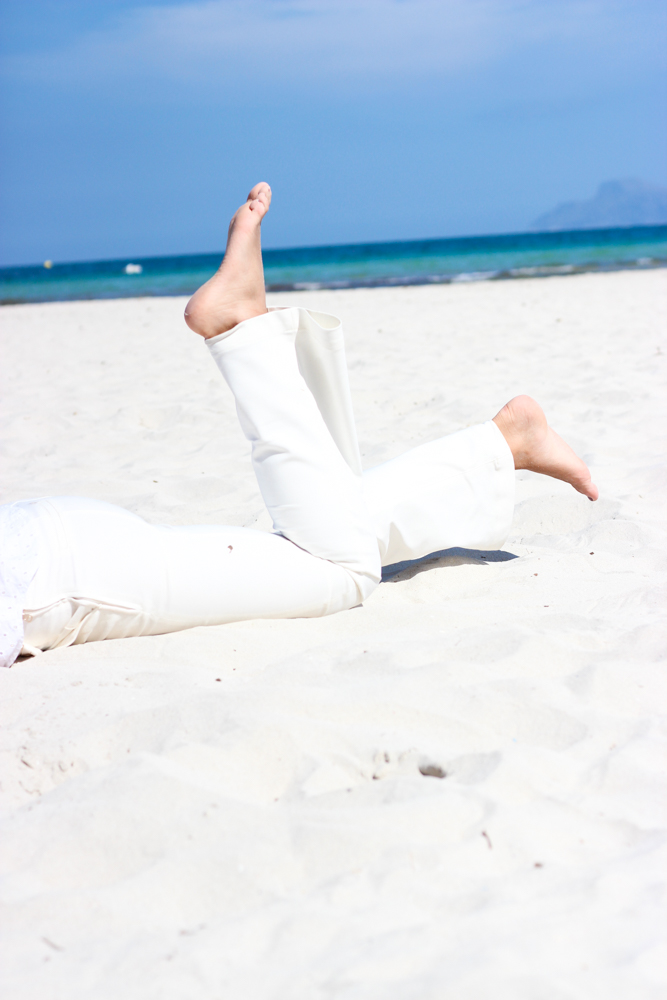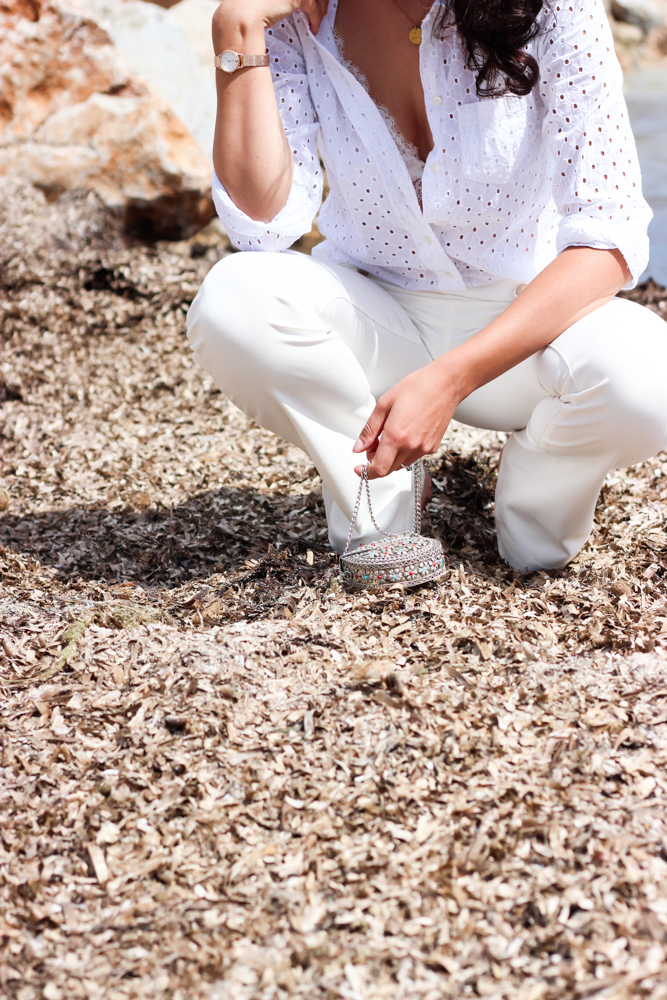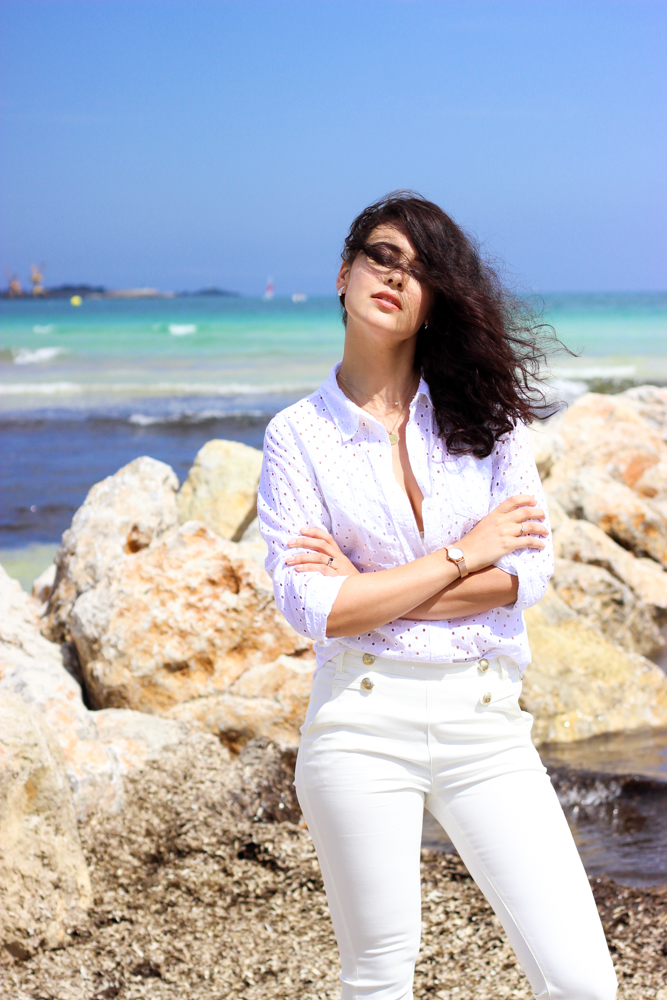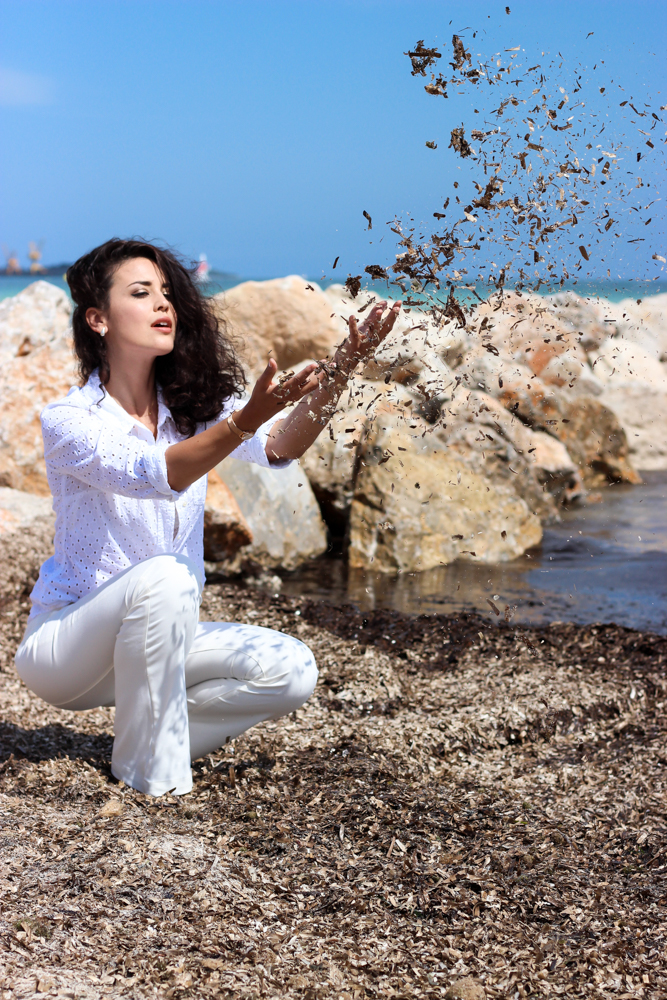 What I'm Wearing: Patrizia Pepe trousers, shirt & clutch purchased in India, Cluse watch 
Photographer: Tatiane Kozijn | Instagram: @tatianekozijn
Location: Mallorca, Spain