I don't know about where you're from, but in the Netherlands the month of April means in-between-weather all the way. And you know what? Sometimes that can be a good thing. It allows us to wear sleeveless jackets, for example! Super fun to style and istantly sharps up your outfit. 
I suddenly realized the photos below have literally been shot all over the world. From the bottom to the top you're looking at: Perth, Lisbon, Amsterdam, London and Milan. Versatile wardrobe piece, for sure!
Getting to the point: how to wear the sleeveless jacket?
CLICK on the image to view the full post
1. With a lace top and bold trousers
A good outfit is a balancing game. Because the grey jacket is plain and simple, it goes perfectly with the lace top and cobalt trousers.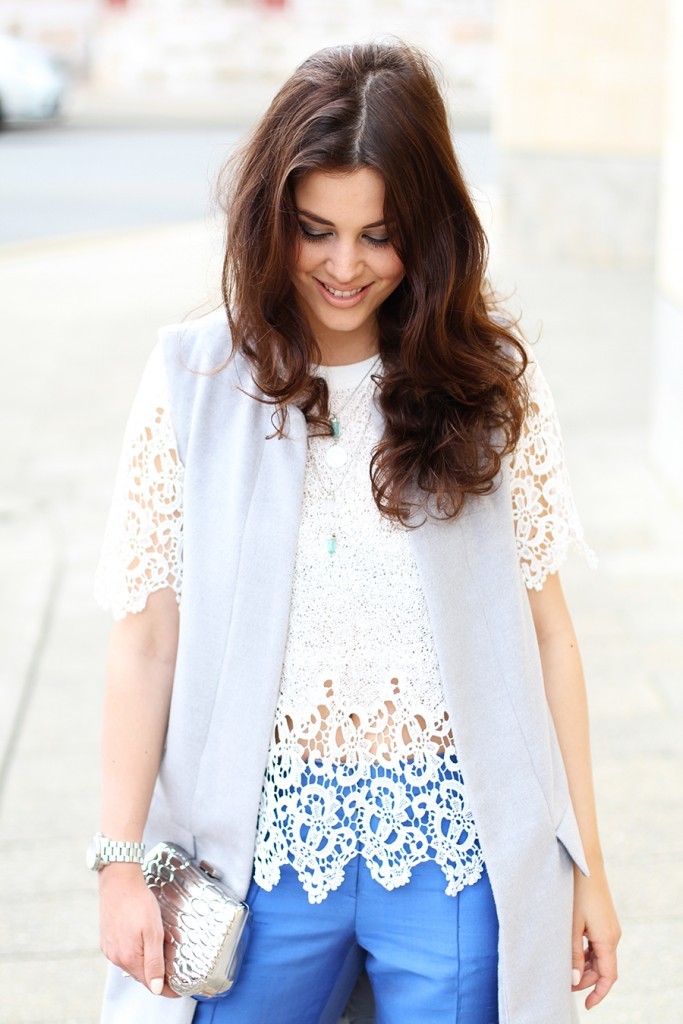 2. With a playsuit
Sure, playsuits are fun. They're a little one dimensional though. Adding a playful sleeveless jacket in the same colour palette makes the look more interesting and sophisticated.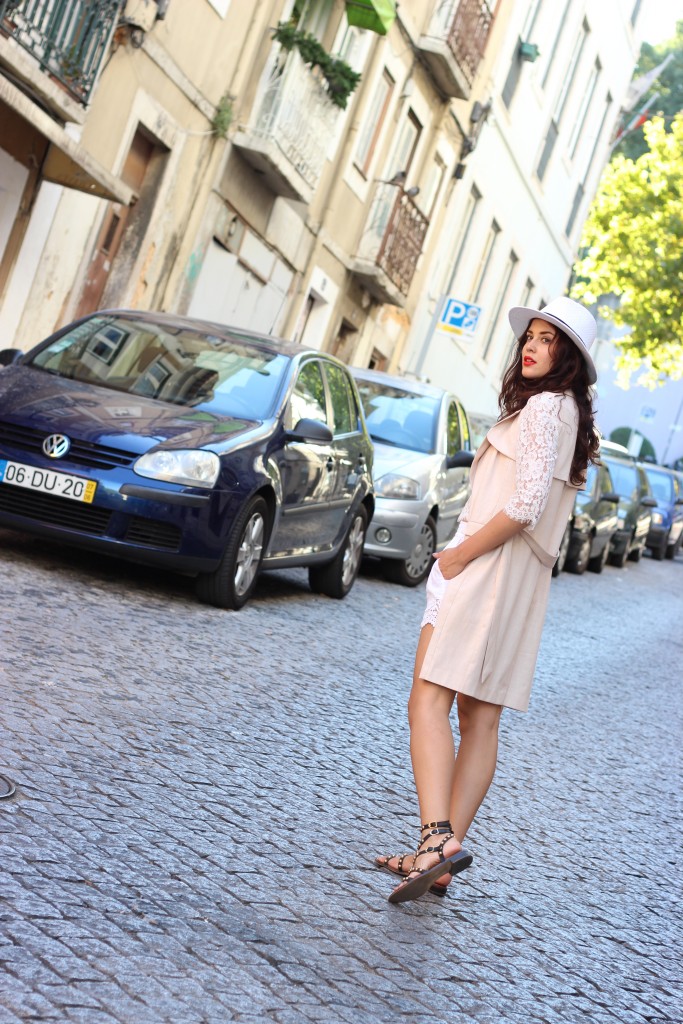 3. With stripes and white jeans

The safest way to style the sleeveless jacket: with white or black jeans & stripes. Simple doesn't have to be boring though! Use some kick-ass accessories or funky shoes to spice things up.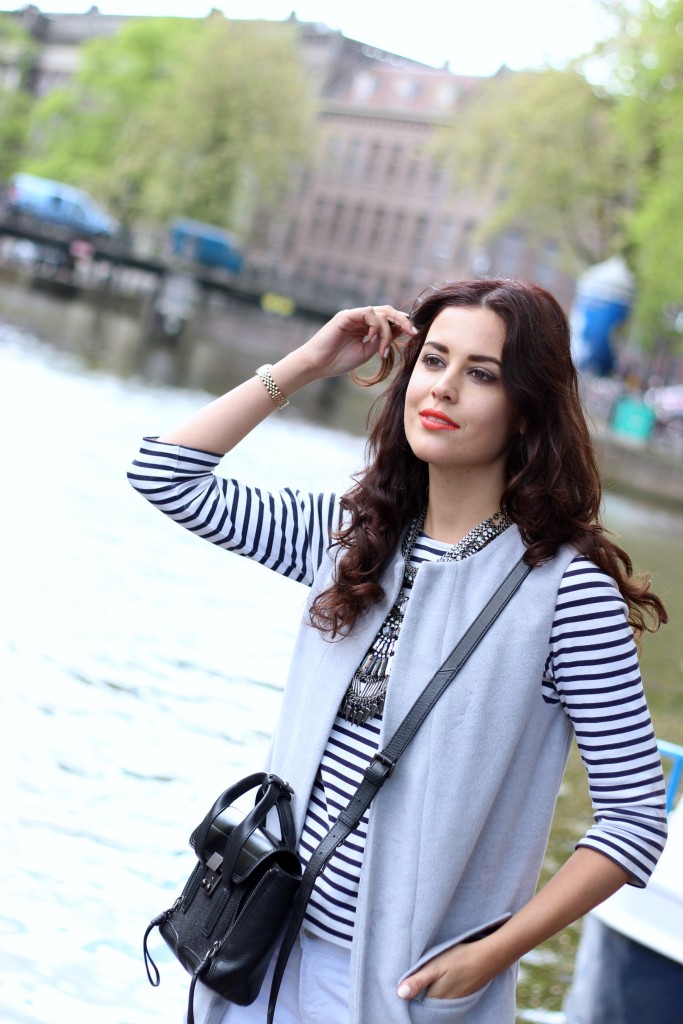 4. With a same-colour knit and a skirt
Choose a knit and sleeveless jacket that are close in colour for a more sleek, streamlined look. For me personally, the sleeveless jacket is what pulls this entire outfit together.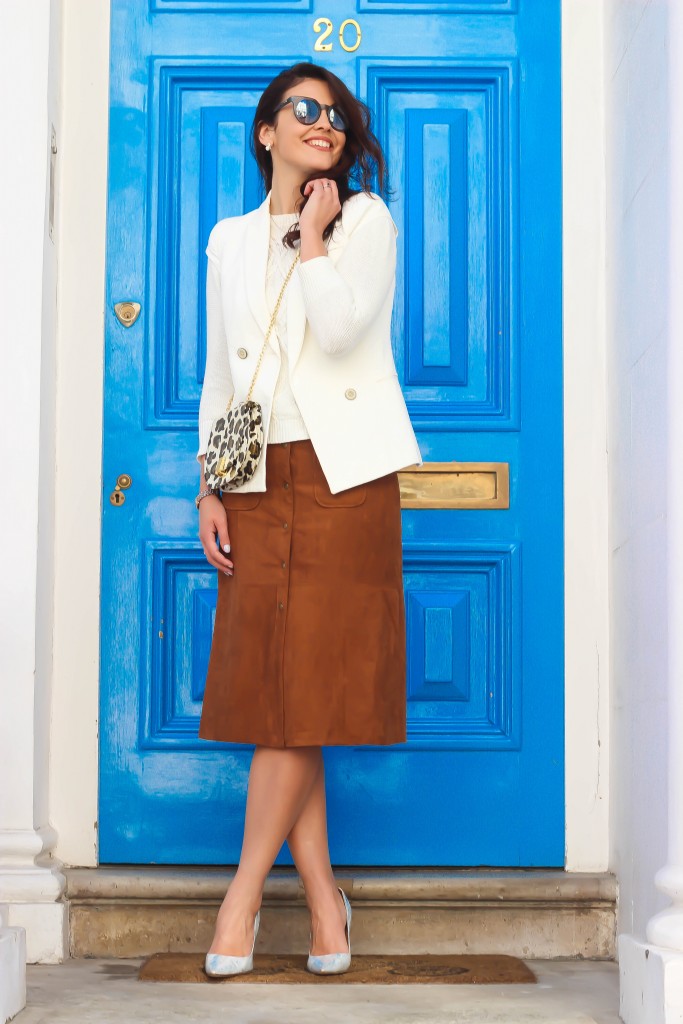 5. With a white shirt and boyfriend jeans
A classic that never fails! No further explanation needed.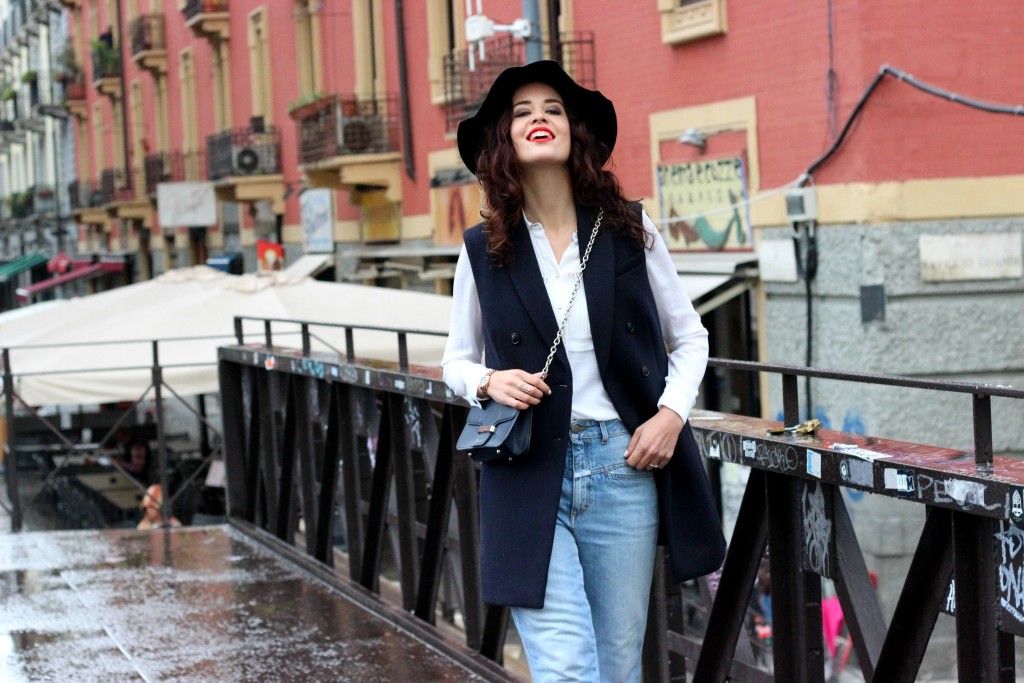 My favourite sleeveless jackets:
[show_shopthepost_widget id="1550020″]
Photographer: Tatiane Kozijn | Instagram: @tatianekozijn
Locations: Perth, Lisbon, Amsterdam, London, Milan