"The best time to travel for me is in spring time. Every city just becomes so much more inspiring, magical and fun." In the light of the Keds X Oasis collaboration, I'm showing you my take on their super funky silver sneakers from London!
A pair of silver glitter snakeskin sneakers is already eye catching enough, so a good reason to keep the rest of the outfit a bit more laid back. The dress with vertical stripes is one of those effortless pieces that always works, especially with a pair of cool sneakers. Silver footwear has been a small obsession of mine recently and I love how despite their funkyness, they're versatile to wear too. I brought my coat in case I'd get cold, but surprisingly enough I didn't even need it.
I've been in London several times before, but like with every city I visit multiple times, I see something different each time. To me personally, enjoying travelling is all about keeping my eyes open and enjoy the little things. People watching from a road side café, trying out new foods, discover neighbourhoods with cute boutiques or simply take a walk in the park and enjoy the sunshine! As you might be able to see from these pictures, we had some lovely sunny weather in London, so good that I even dared to go out bare legged. Which if I may believe the people I talked to that day, is pretty unusual for London this time of year.
We shot these photos in Regent's park, an absolutely gorgeous setting for photos this time of the year. Besides the blooming flower beds throughout the park, the surrounding streets were packed with cherry blossom trees. SO pretty! Isn't it great how a bit of colour can change parks and streets entirely?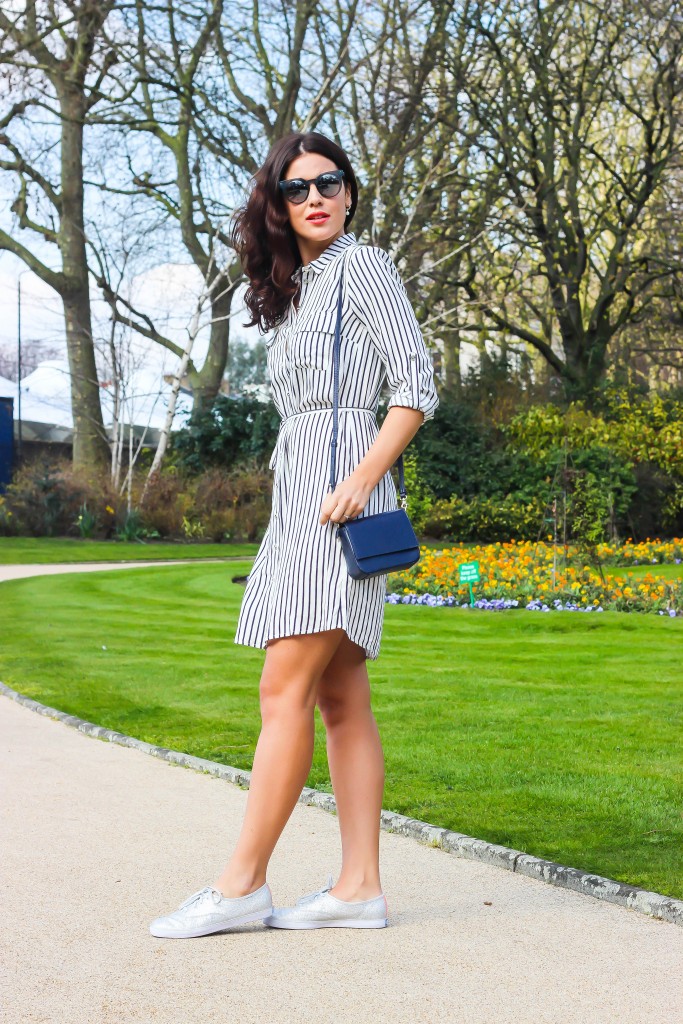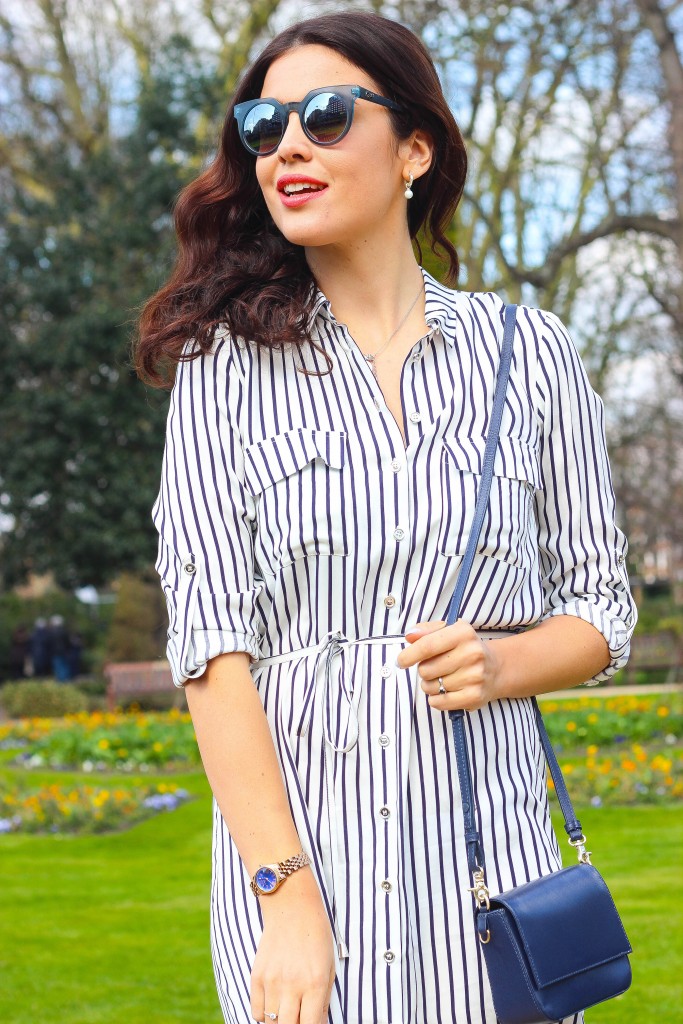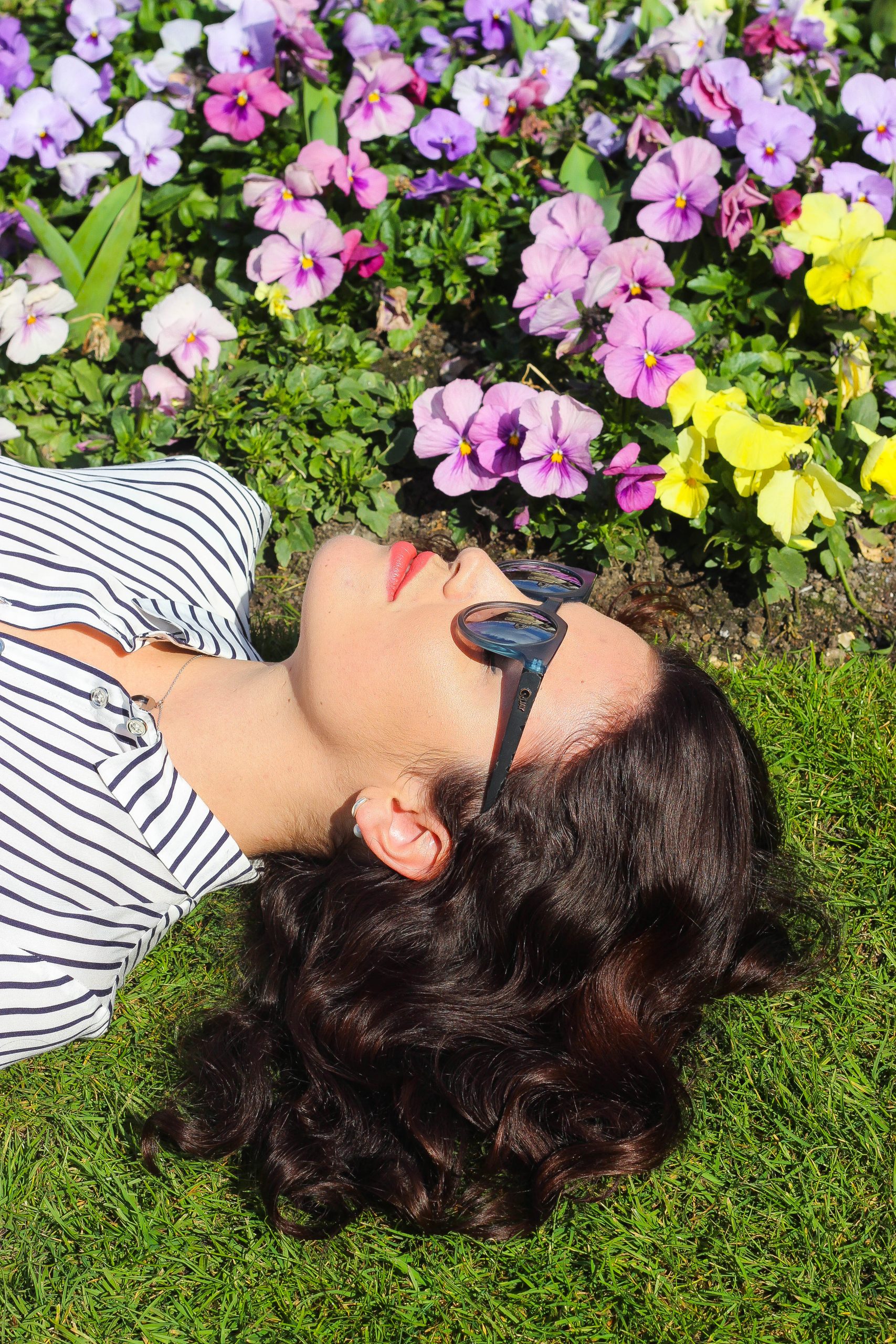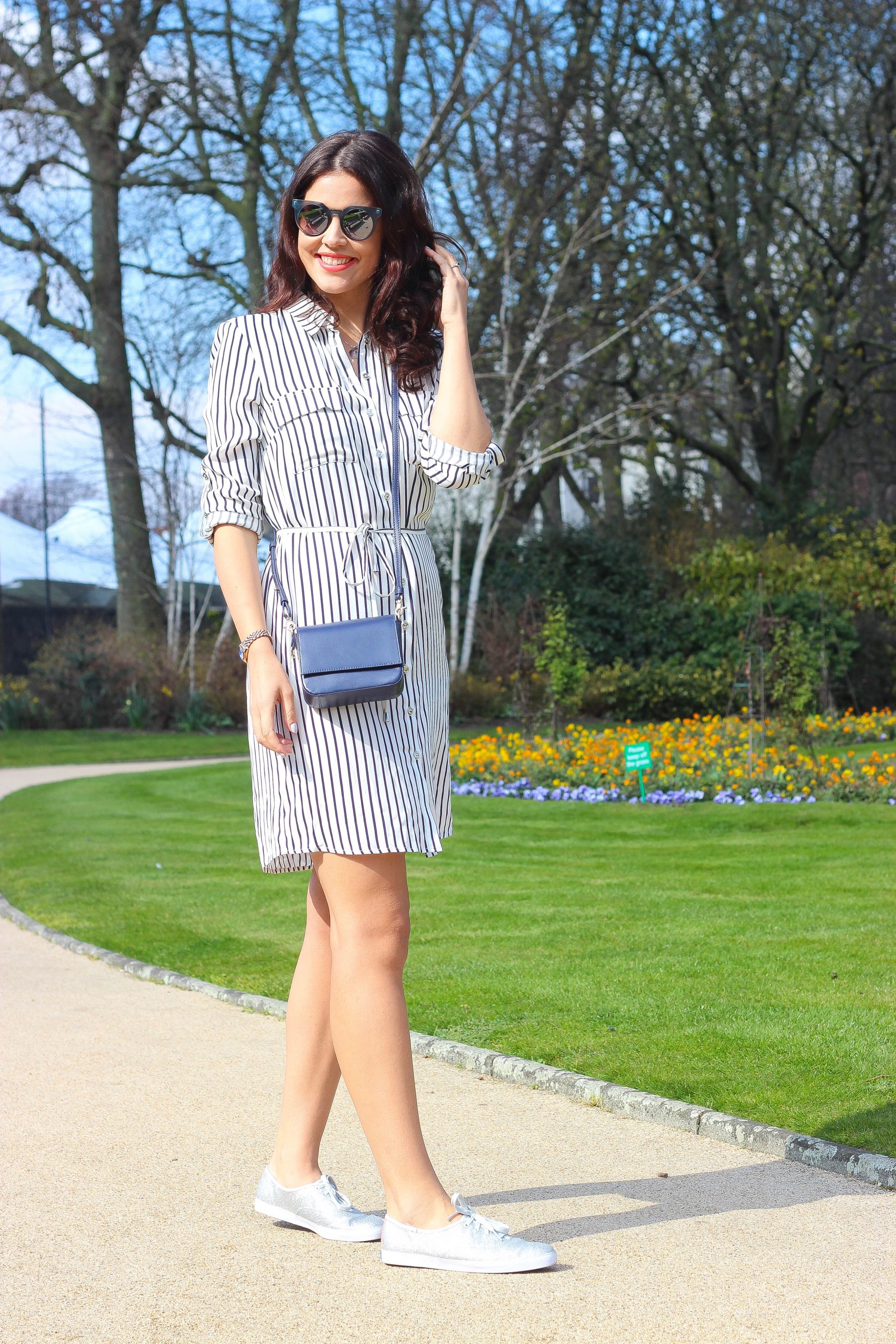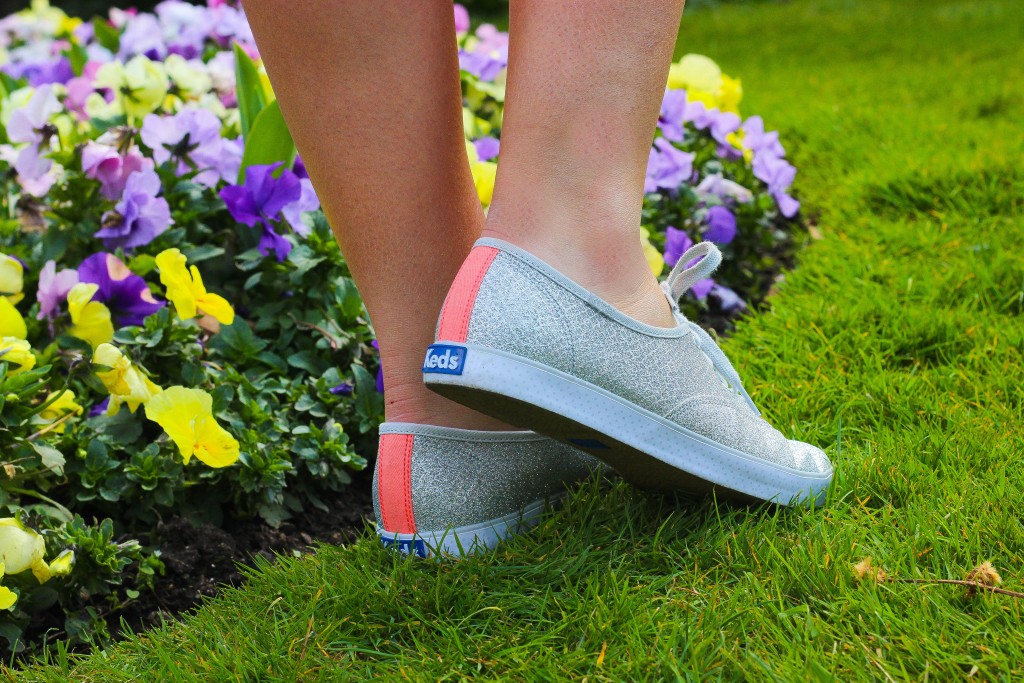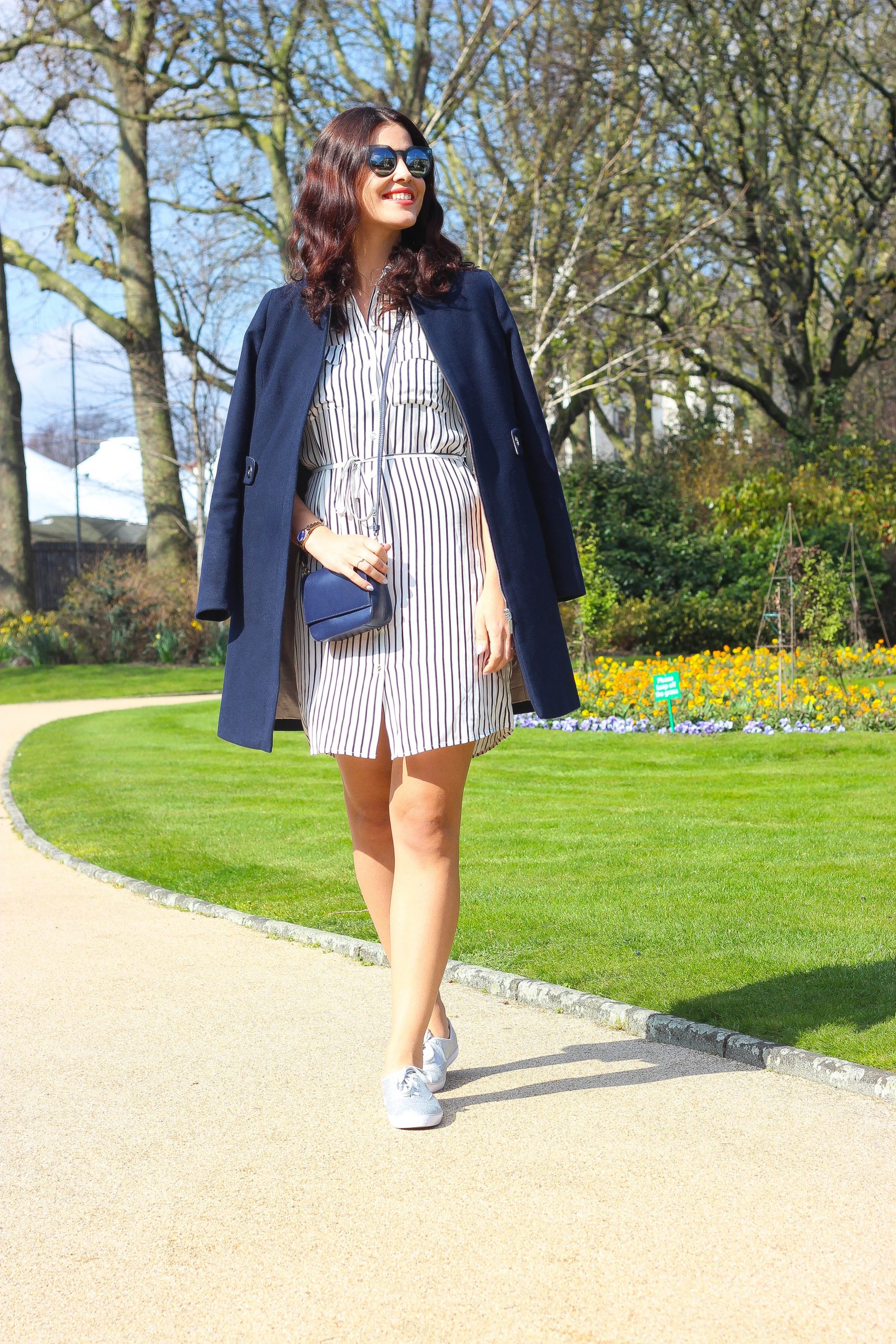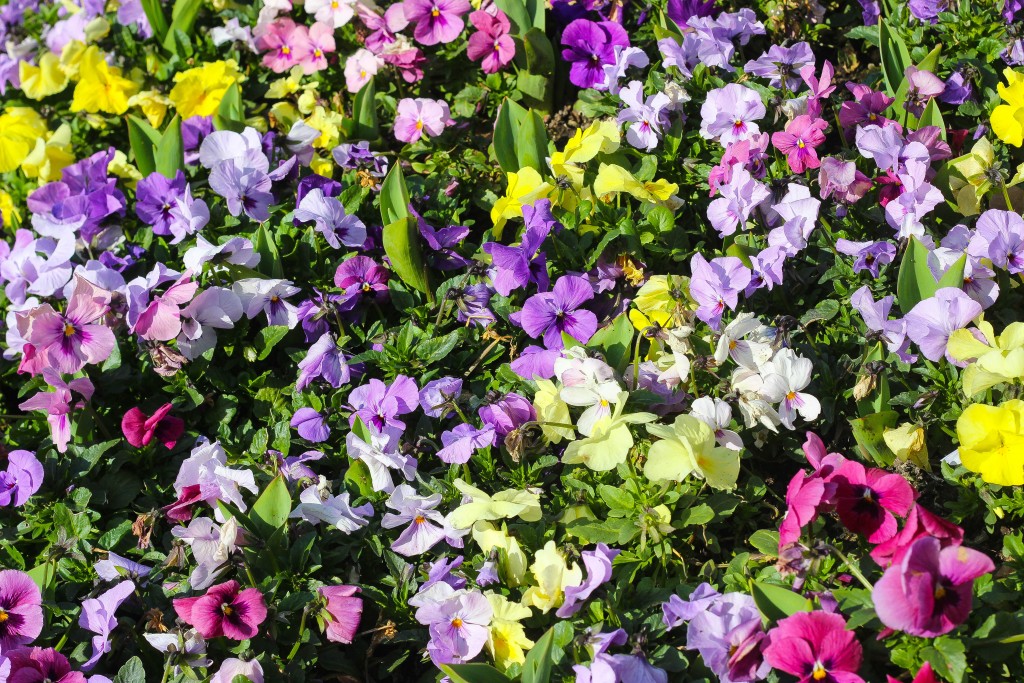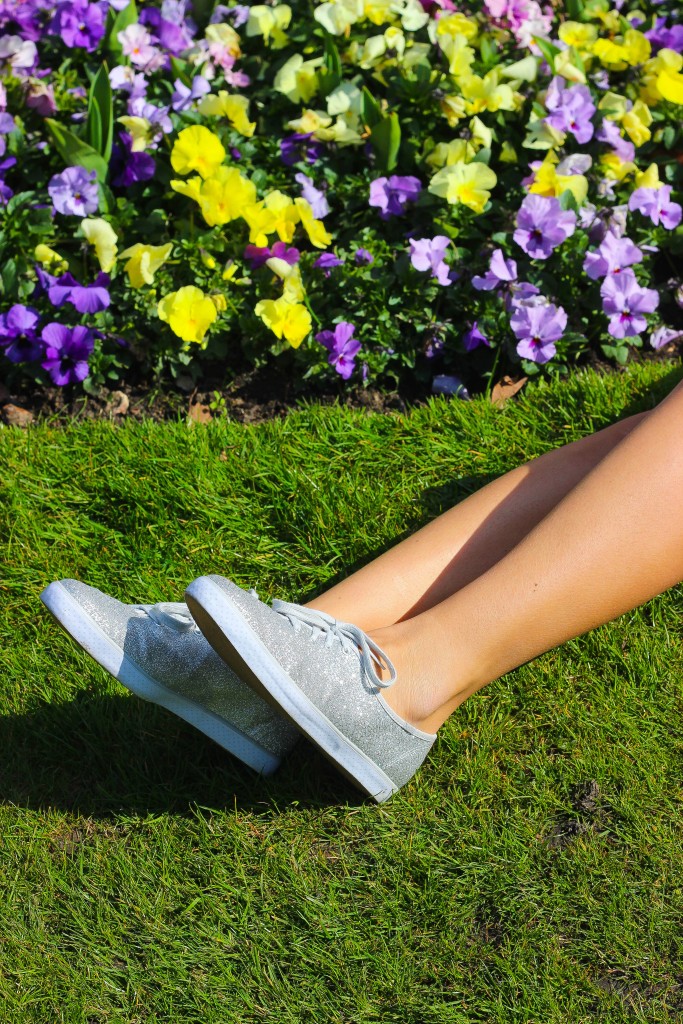 What I'm Wearing: Oasis dress, Keds X Oasis sneakers, Oasis coat
Photographer: Tatiane Kozijn | Instagram: @tatianekozijn
Location: Regent's park, London