And then you suddenly find yourself in a huge industrial hangar in Amsterdam Noord. Always looking for the next cool location to shoot!
I've been loving oufits with clean lines and neutrals lately. This outfit is definitely one from that category, although I've tried to play around with different textures for a cooler look. I think that's one of the very fun things about fashion: even the simplest outfits can be made into something interesting with a few simple tricks. Playing with textures is one of them. This outfit has pleats, chiffon, a quilted jacket and if I'm allowed to count in the lace-up sandals too, that makes 4 different textures in one look.
So what are the key rules to live by when playing with textures? To be honest, there are only 2:
1. Balance: when combining textured pieces, always look for the right balance. The clean, simple top in this look kind of pulls everything together.
2. One hero piece only: you know, the piece that stands out most. In this outfit, that would be the jacket. More than one piece with an eye catching texture could be too much easily.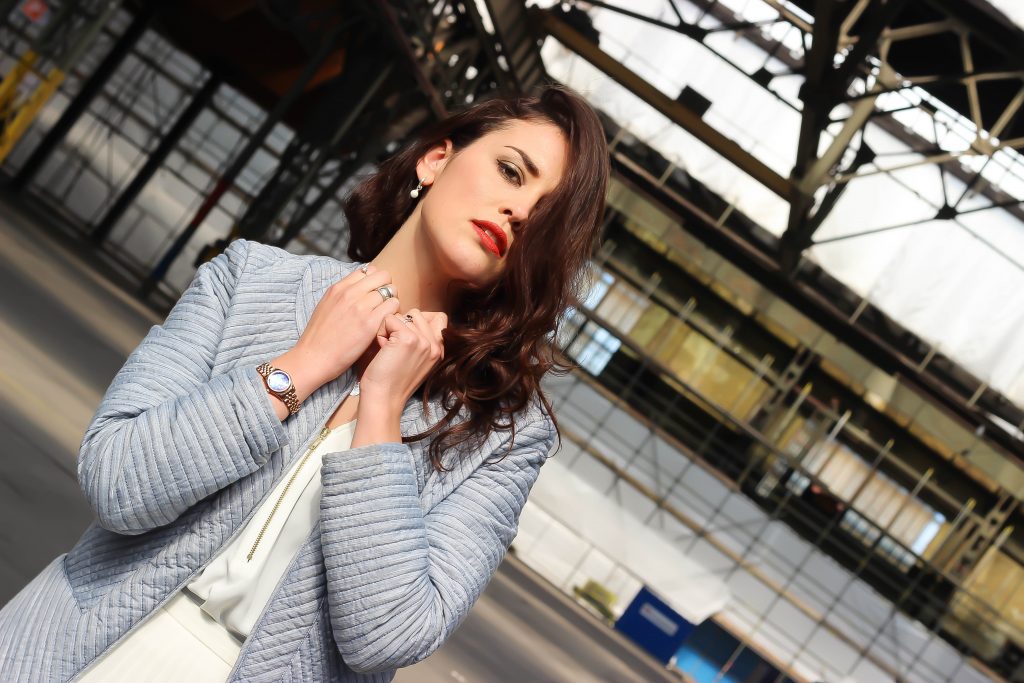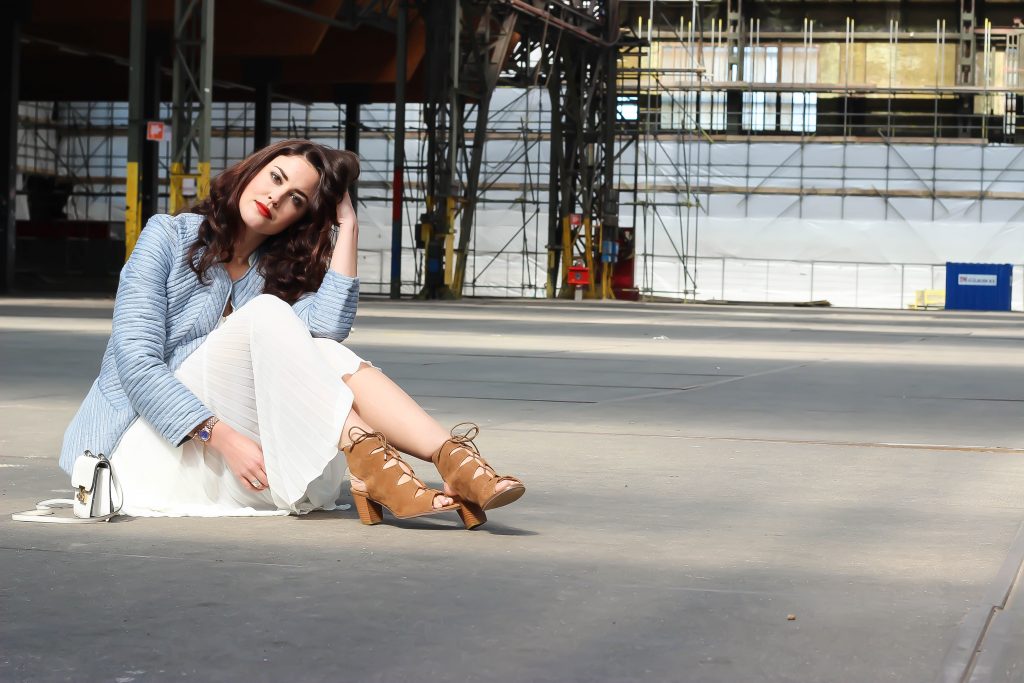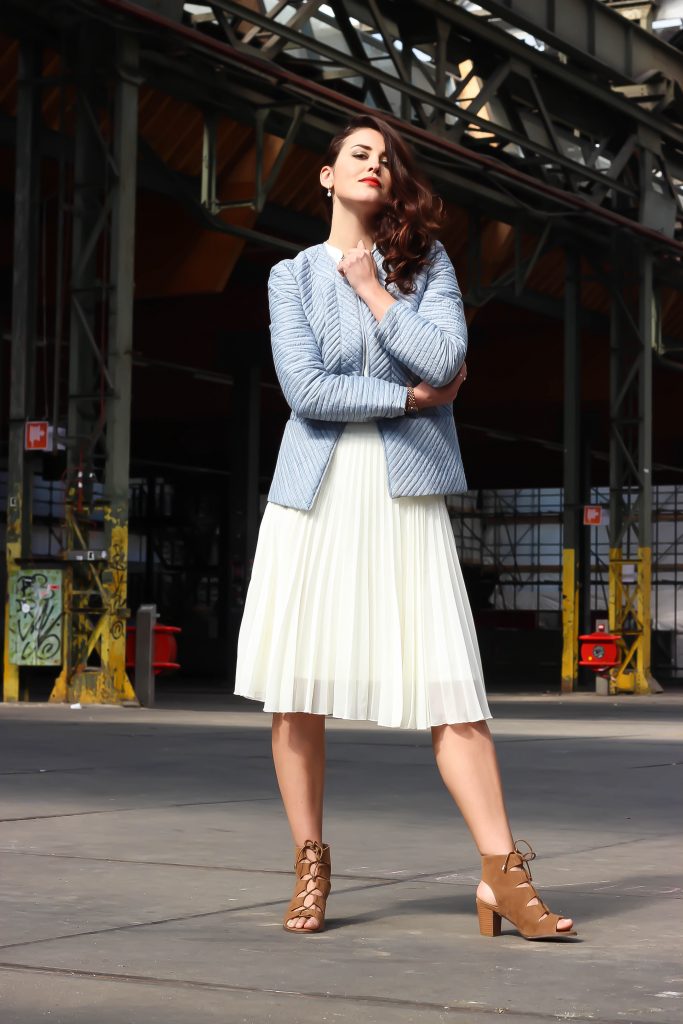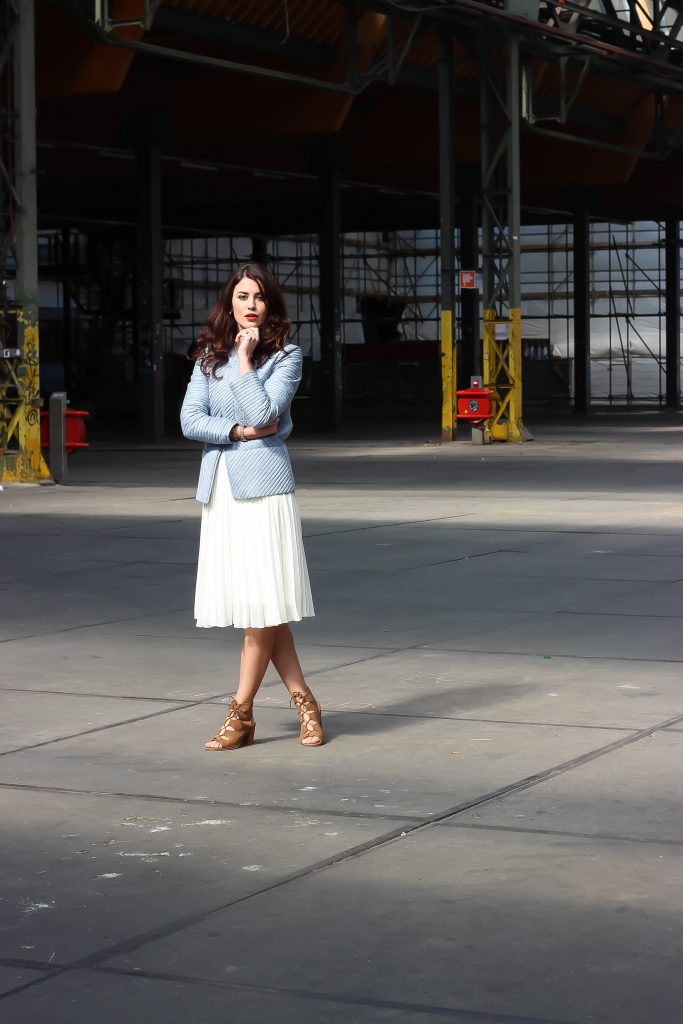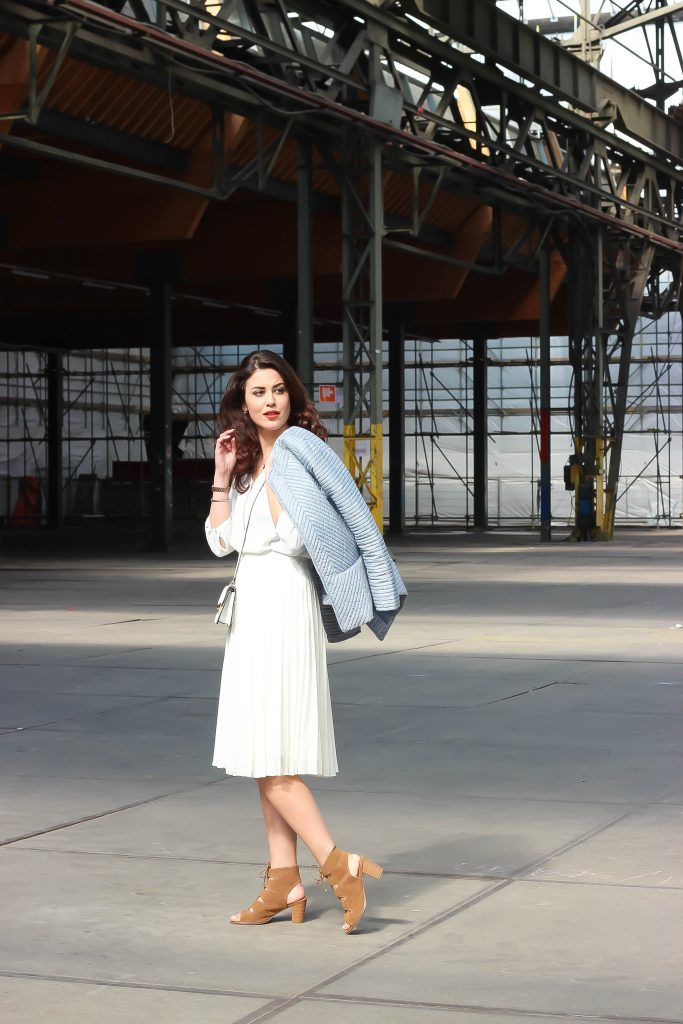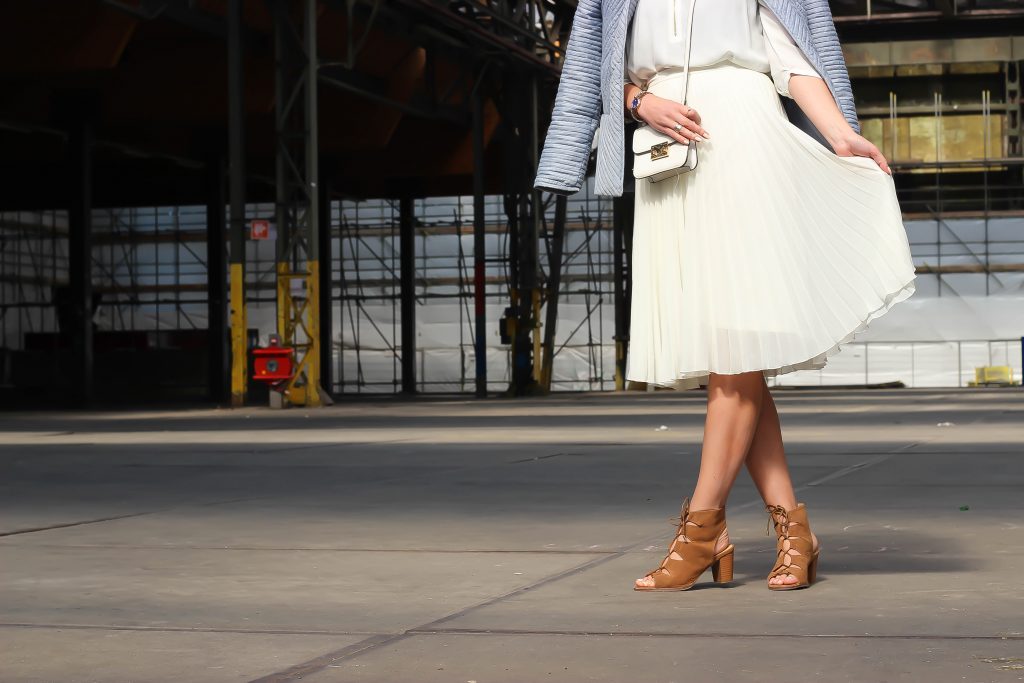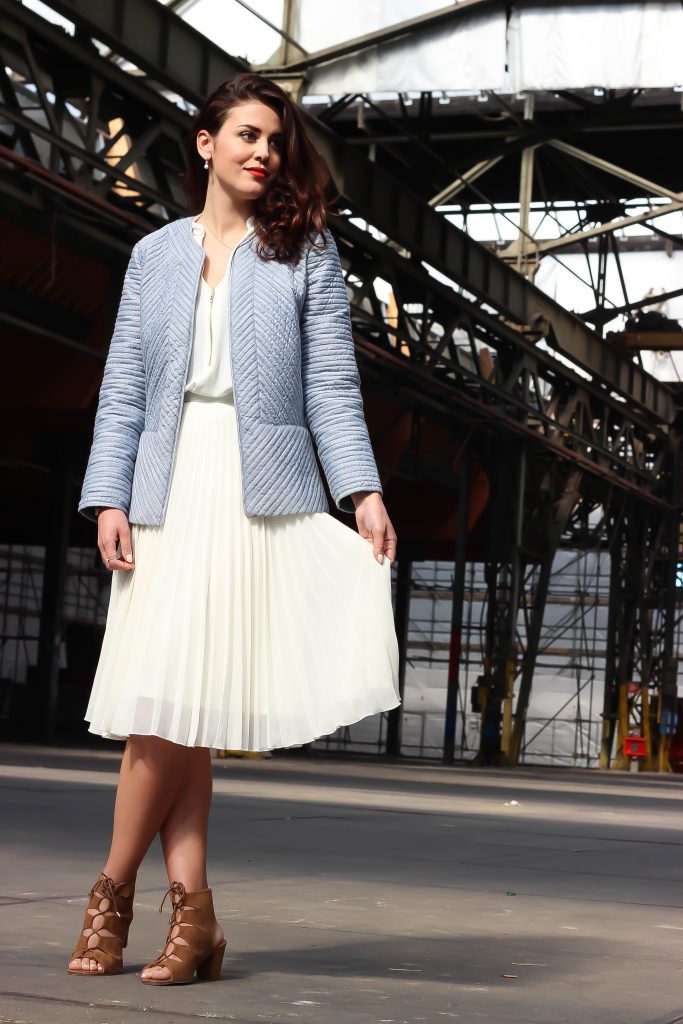 What I'm Wearing: Marks & Spencer quilted jacket, Marks & Spencer white blouse, Oasis pleated skirt, Oasis lace up heels, Asos bag, Michael Kors watch
Photographer: Tatiane Kozijn | Instagram: @tatianekozijn
Location: Amsterdam, The Netherlands