To me, there's no better feeling than knowing that we're starting over with a brand new year! But before we go ahead, I'm going to share some photos of what I've been doing the past 2 weeks during the the Christmas and New Year's period. My weekly-wrap up schedule got a bit mixed up due to the fact I didn't have Wi-Fi in my new home last week, but I'm back now.
Despite my plans to organize Christmas better this year, it didn't quite work out that way. We literally just moved to our new home and with all the stress that came with it, I just simply didn't give it a thought. Luckily for us, we happen to have some amazing friends, so finally we spend Christmas eve with friends around a South American barbecue while having the most amazing sunset views from their apartment (photo 14). Christmas lunch the next day was spend at our French and Italian friend's place with mini crepes, 101 cheeses and all kinds of delicious stuff you can think off. Don't let me get started on the Nutella pancakes as dessert afterwards, YUM. Like that wasn't enough food, at night we were invited at another friend's place for a huge Turkey roast dinner. Can you believe that I've never had roast turkey in my life ever? I'm not kidding you. I absolutely loved it! Feeling super grateful for the lovely friends in my life inviting us over to share Christmas with them. It was exactly what I needed, especially because I get a bit homesick during the holiday's.
So much has happened in the past few weeks that I don't even know where to start. That's why I think it's better to just show you the photos! Here we go, I'll explain along the way.
PS. From now on I'll call these diaries Weekly Wrap Up. It's a new year, so I figured a fresh, new title would be a good idea. If you have any better suggestions, I'd love to hear it. Just leave a comment below.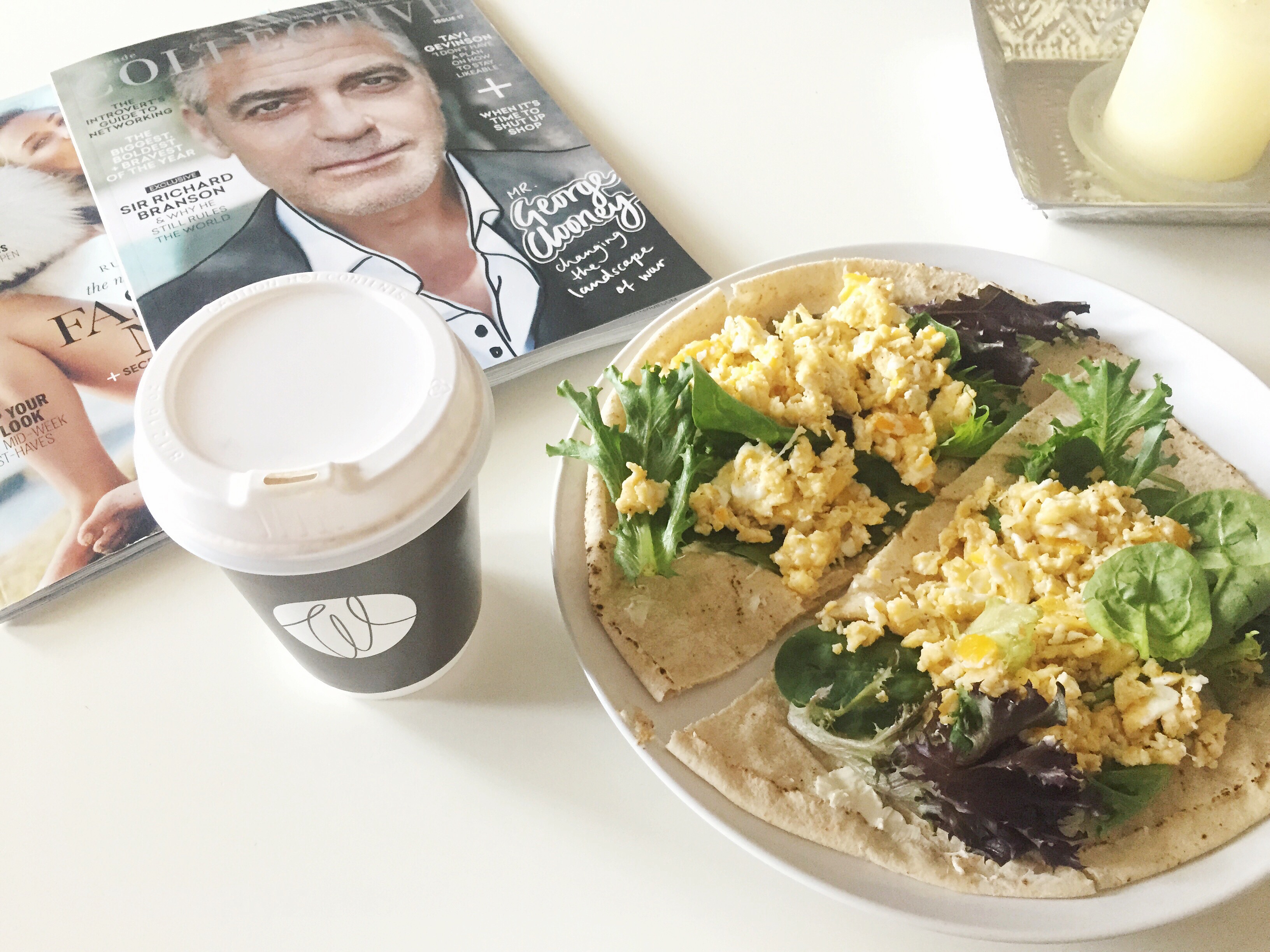 Exploring healthy lunch options at home. Wholemeal Lebanese bread with cream cheese, scrambled eggs and lettuce. Despite my effort of lunch-ing at home, I did buy a take away coffee. My guilty pleasure!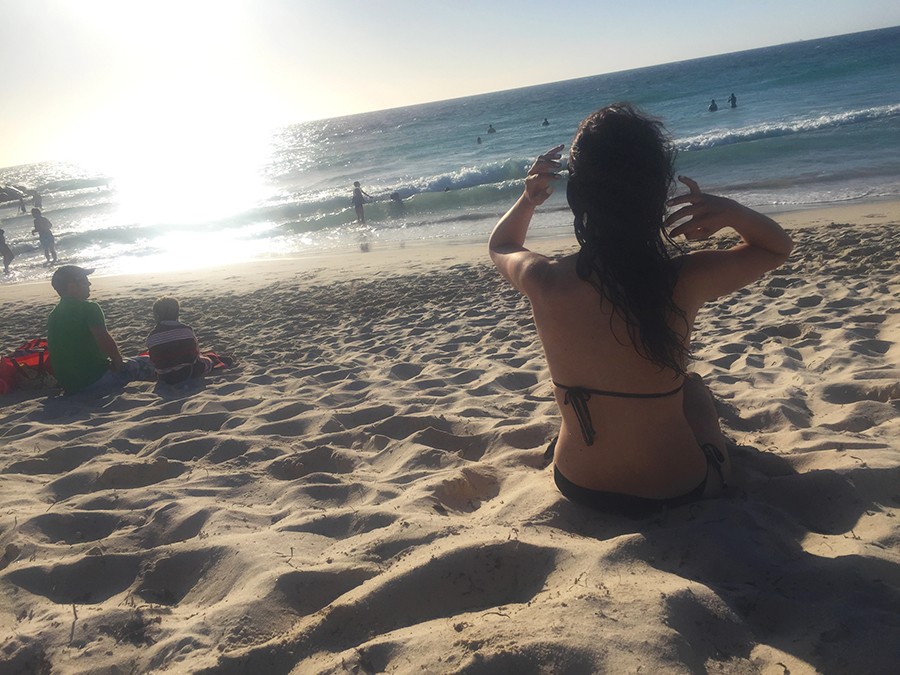 A late afternoon swim at City beach. On days that it's super hot, I only go to the beach for an hour or so at the very end of the day when the sun is setting. You have NO idea how strong (dangerous) the Australian sun is especially during midday.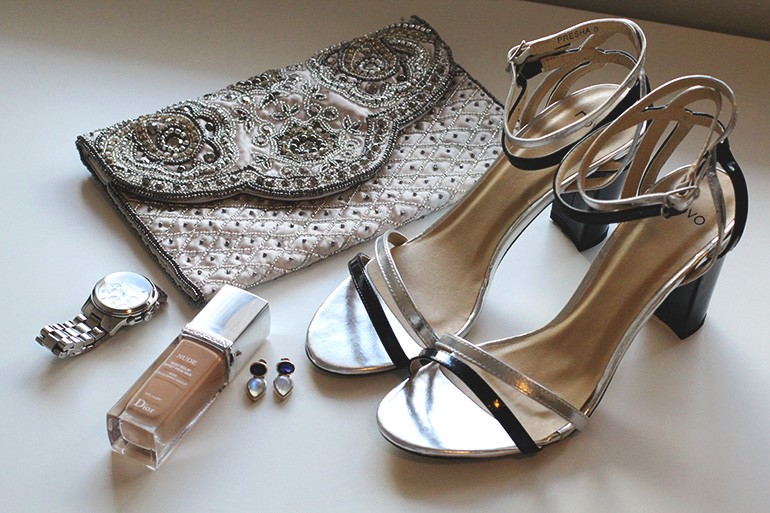 After shooting selfie with Hassan. I'm wearing my favourite MAC Lipstick in 'Morange'.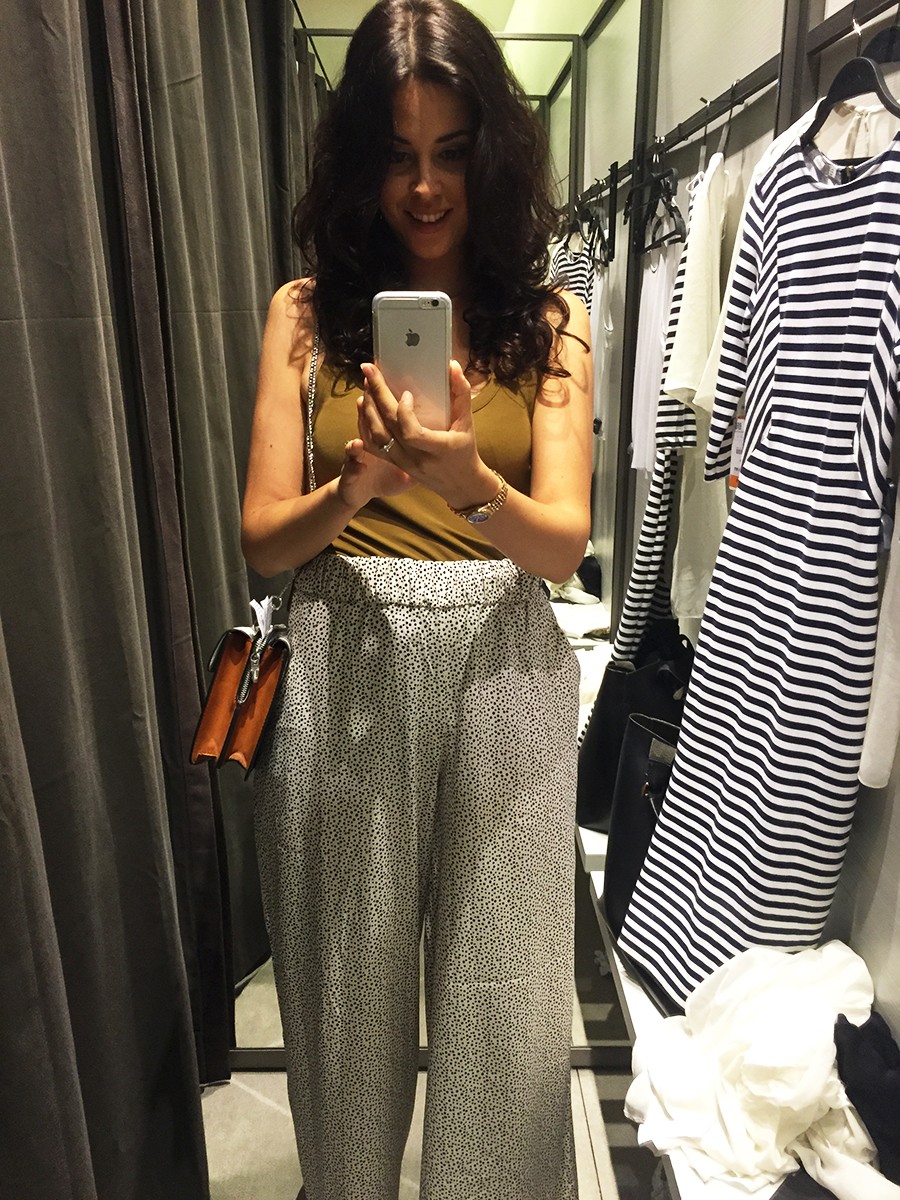 Zara Sale shopping in town. I picked out these palazzo pants, khaki top and bag. I finally decided on ditching the pants, because my size wasn't available and the fit was just a little too big. And yes, I also bought that navy/white striped dress. It's so good!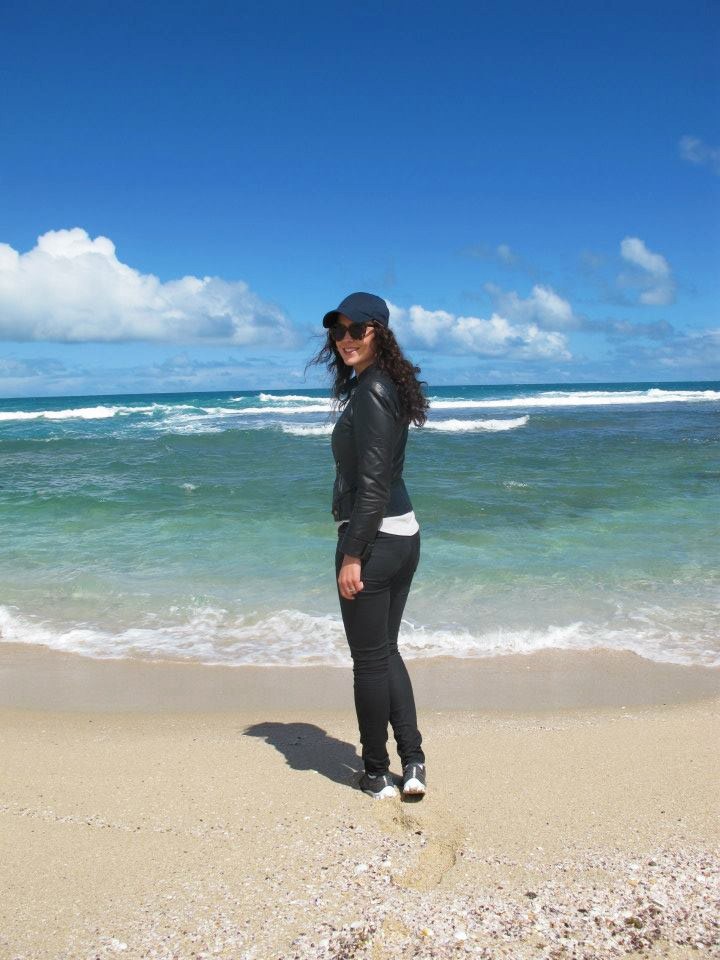 On Christmas eve at the river side wearing a blue sequin print dress that I bought in Lebanon a few years back.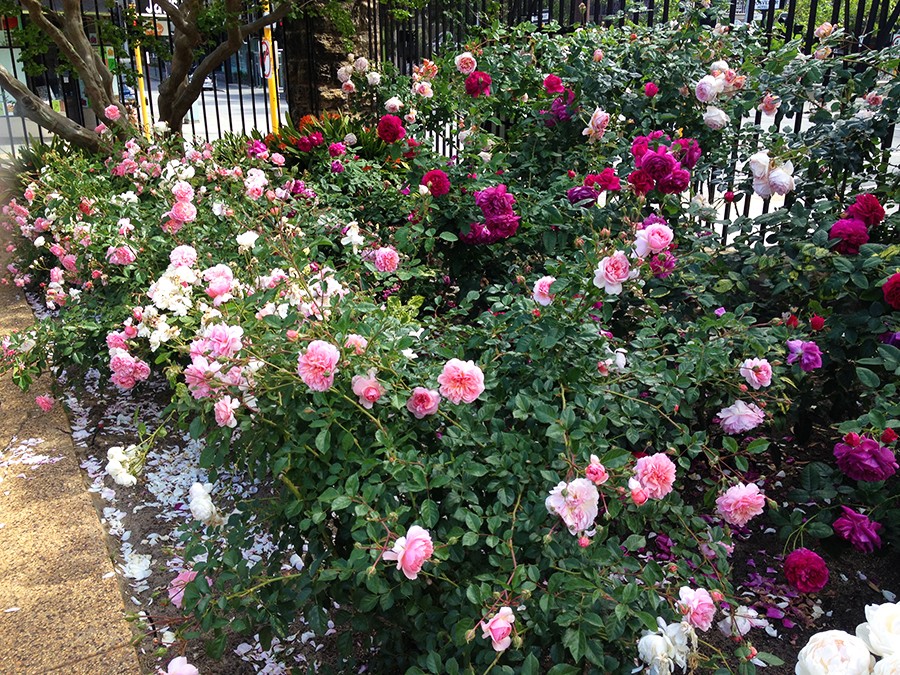 Burger time, again. Whoops. I always opt for the miniature version though, because it's the perfect portion for me. Drinking a watermelon/strawberry juice, so refreshing on warm days.

Walked 10 KM the day before Christmas. I'm not sure if I did it so I wouldn't feel guilty about over eating or because I genuinely felt like walking. Any way, I love the view from Kingspark over the Perth city skyline. So many new buildings popping up!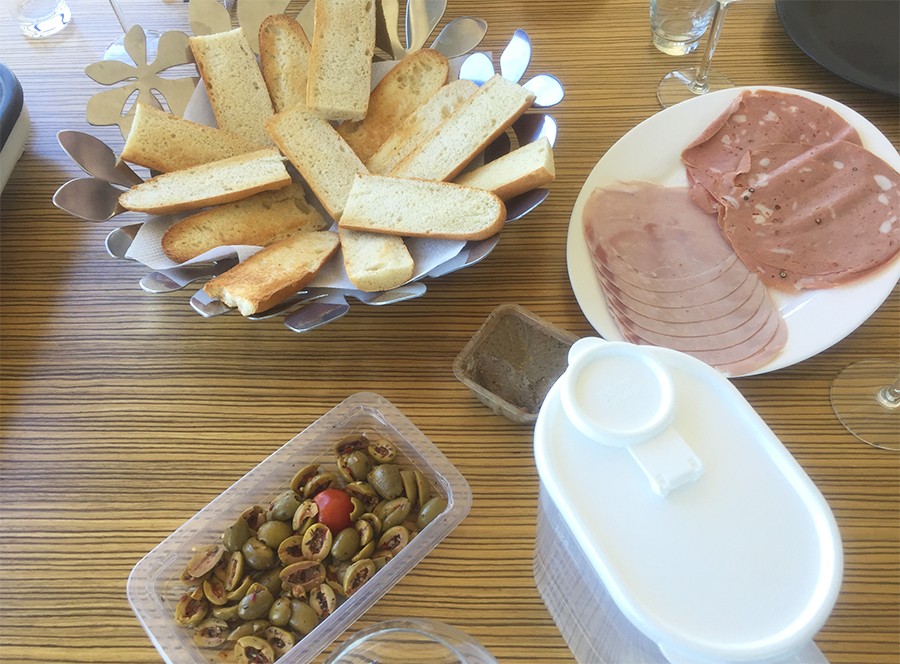 The starters during our Christmas day lunch. It was  SO good.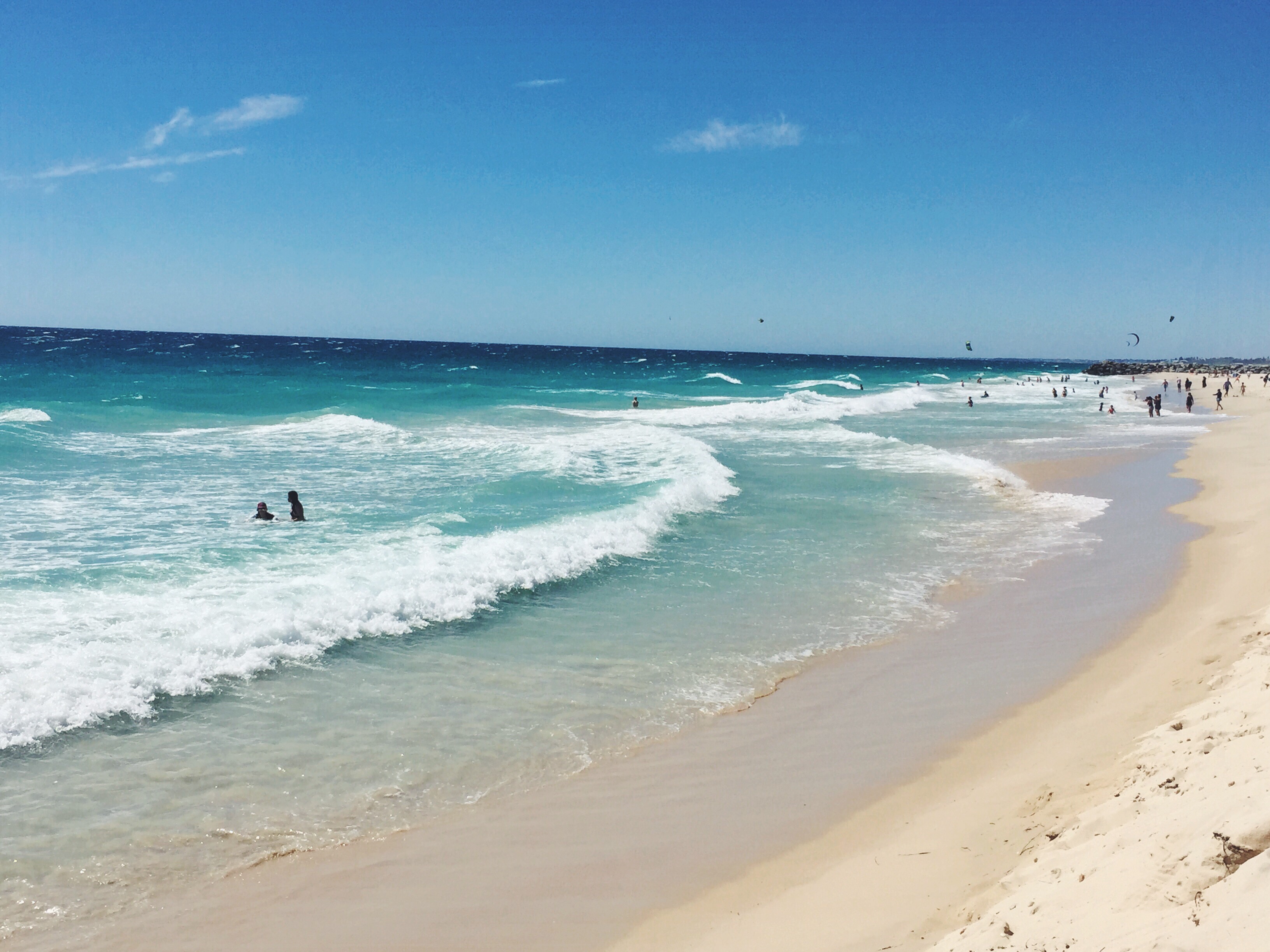 The ever stunning City beach. Only a 10 minute drive from our new home, just in time for the hottest days of the year!



Hassan and I are both super busy, so ever since we moved to our new home we made it a habit to share a coffee and catch up before we head to work in the morning. I like rituals like this. This was at Felix & Co. in Nedlands. I recommend it!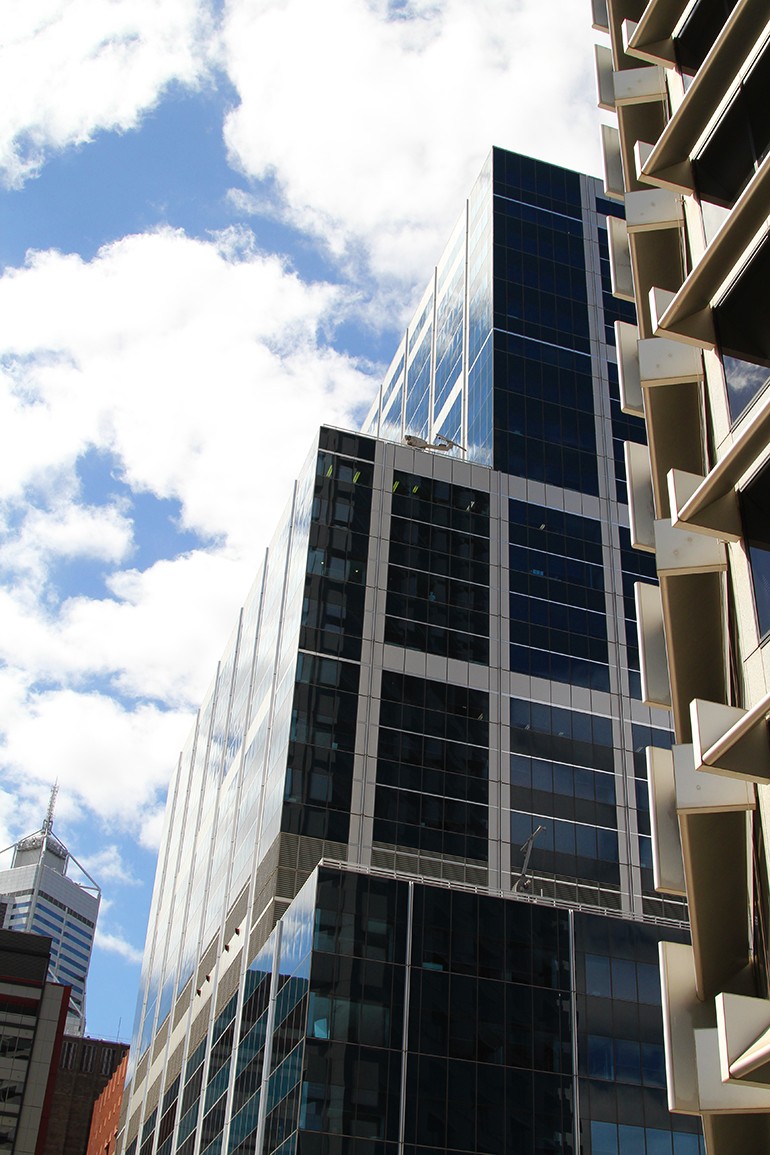 New Years eve in Northbridge spend with yummy sushi (It doesn't look that good, but it really was!) and some drinks. Hassan bought us tickets for an event on the river side later that evening, but we ended up staying only for about 5 minutes. Not our music, very young people and just….Mehh. We were lucky enough that our friends live pretty much next door to the event we went to, so instead we just joined them and made it a fun night. It's funny how both Christmas and New Year's eve both came together despite not having any proper plans.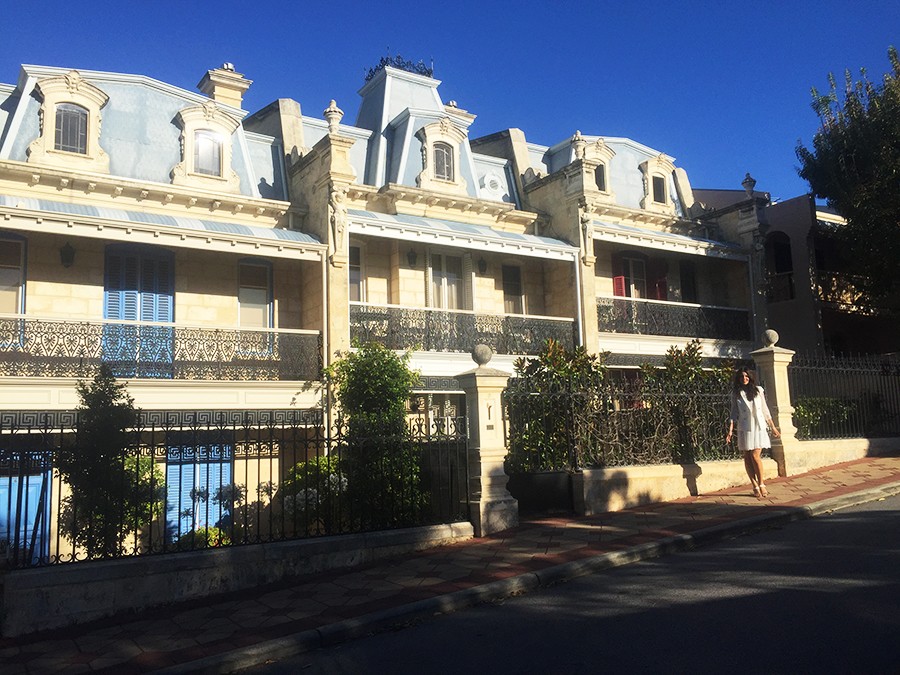 Speaking of a photogenic street. Love these cute homes that somehow remind me of Europe!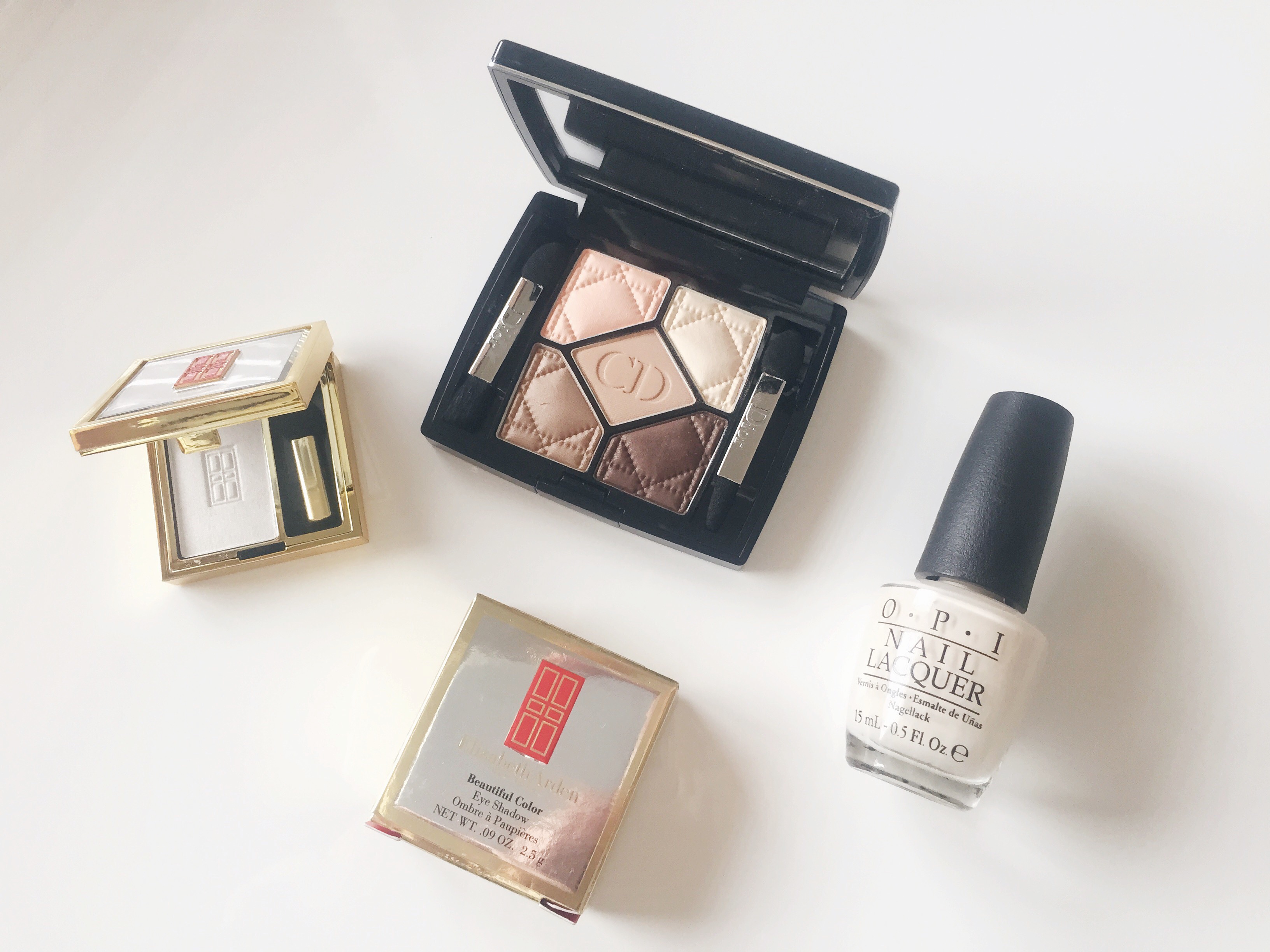 Some new goodies I purchased on Boxing day. The neutral eye shadow palette from Dior has been on my wishlist for a while, it's perfect for every day make-up but also works for a night out. I use the Elizabeth Arden white shade just under my eye brows for a healthy glow. The OPI nail polish has been my favourite nail polish since a long time. It's all I wear, really. It's called My Vampire is Buff and it's the perfect shade of nude. 🙂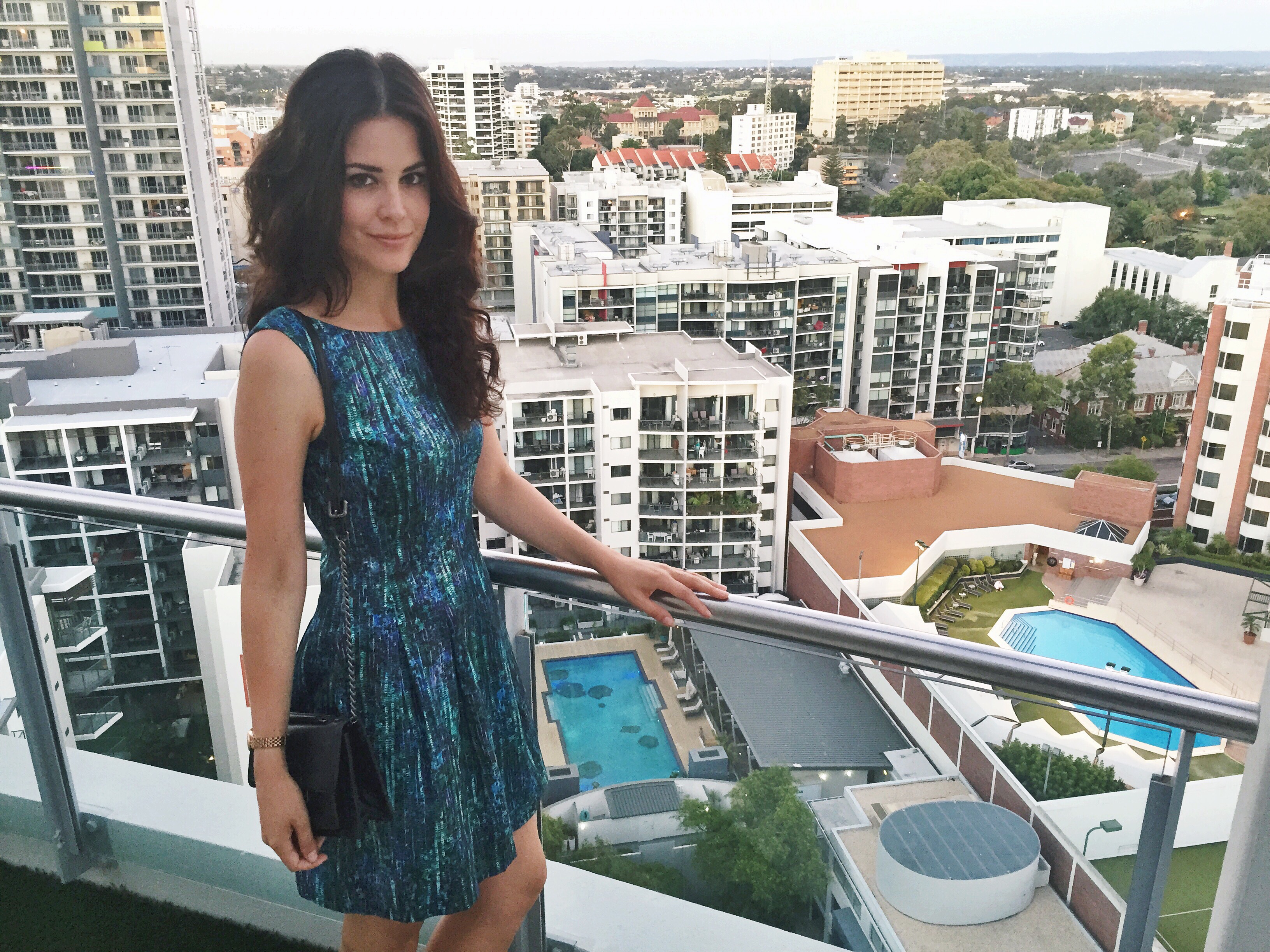 One reason that you shouldn't surround yourself with only people who are about 7 years older? They're much more established, ha ha! Absolutely love my friend's apartment, there's just something about having a view over the city. I love it.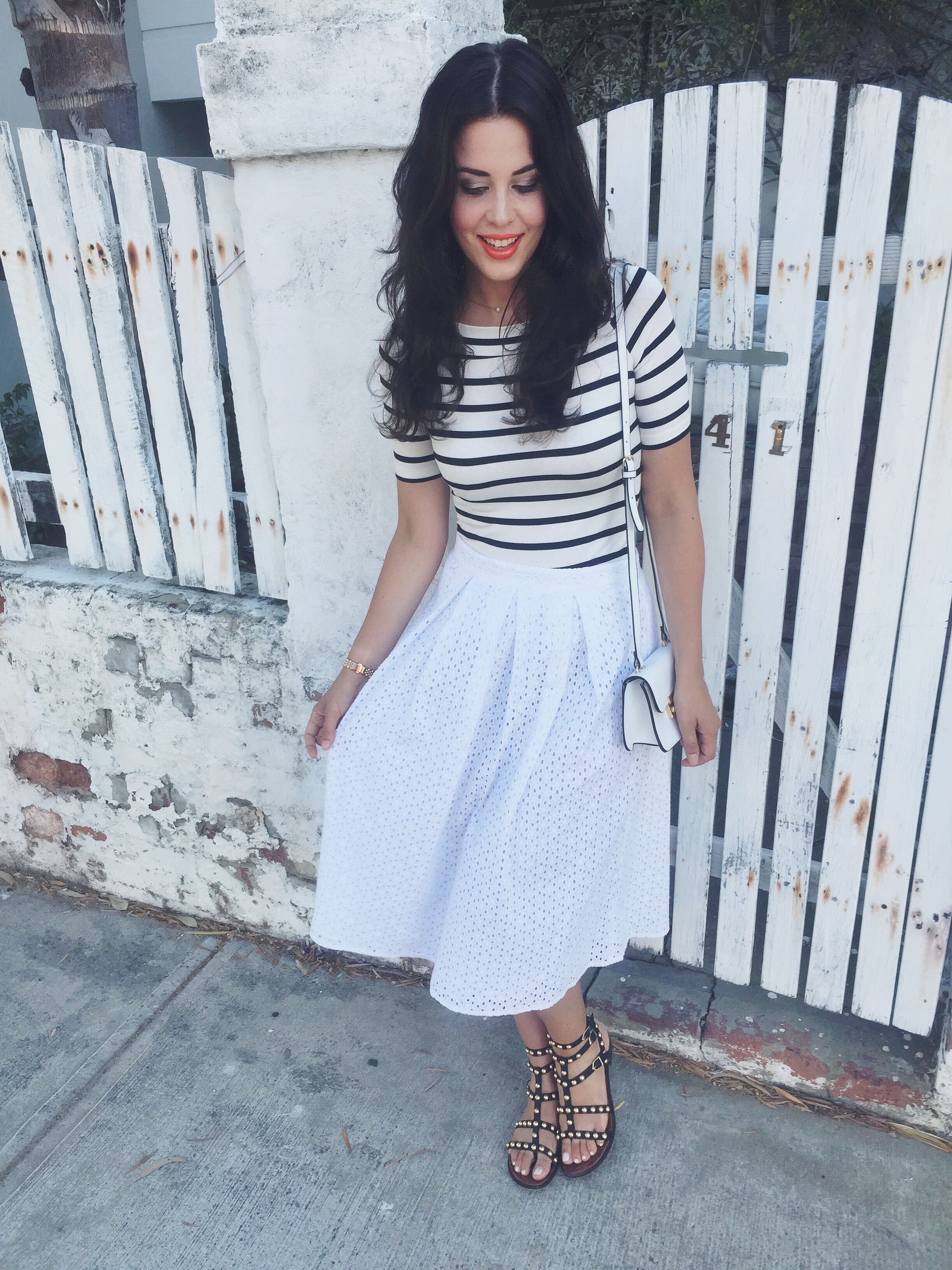 Outfit shooting when the sun goes down. I'm wearing a Warehouse white skirt (on sale!), Asos stripe bardot top and Sam Edelman studded sandals. More of this outfit will be online on FashionContainer soon.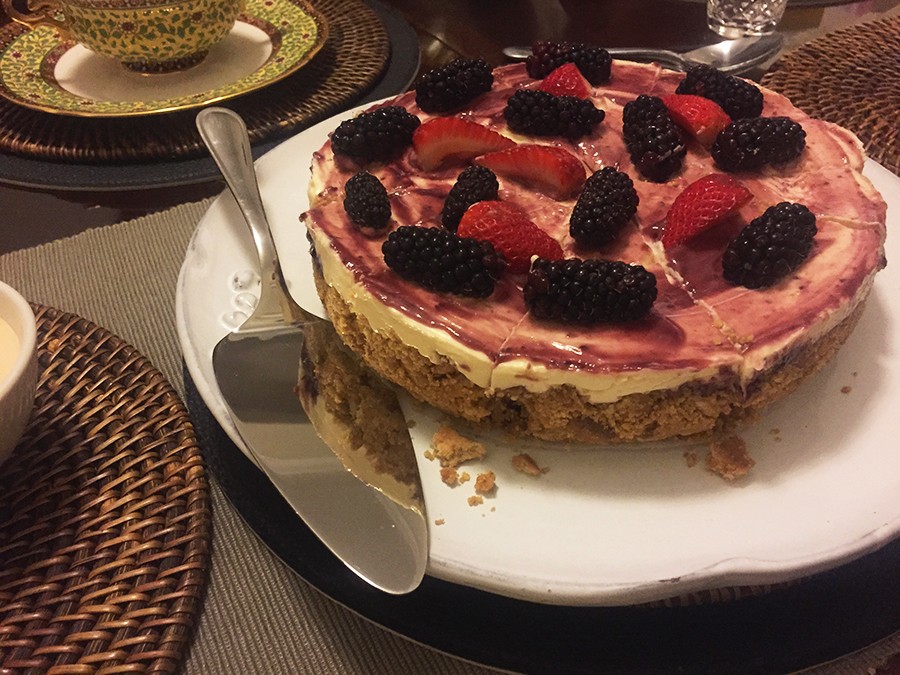 Sure, after a ridiculous amount of crepes earlier that day, a massive roasted turkey AND a Christmas pudding, I also have some space left for the most delicious berry cheese cake made by my friend. Food HEAVEN!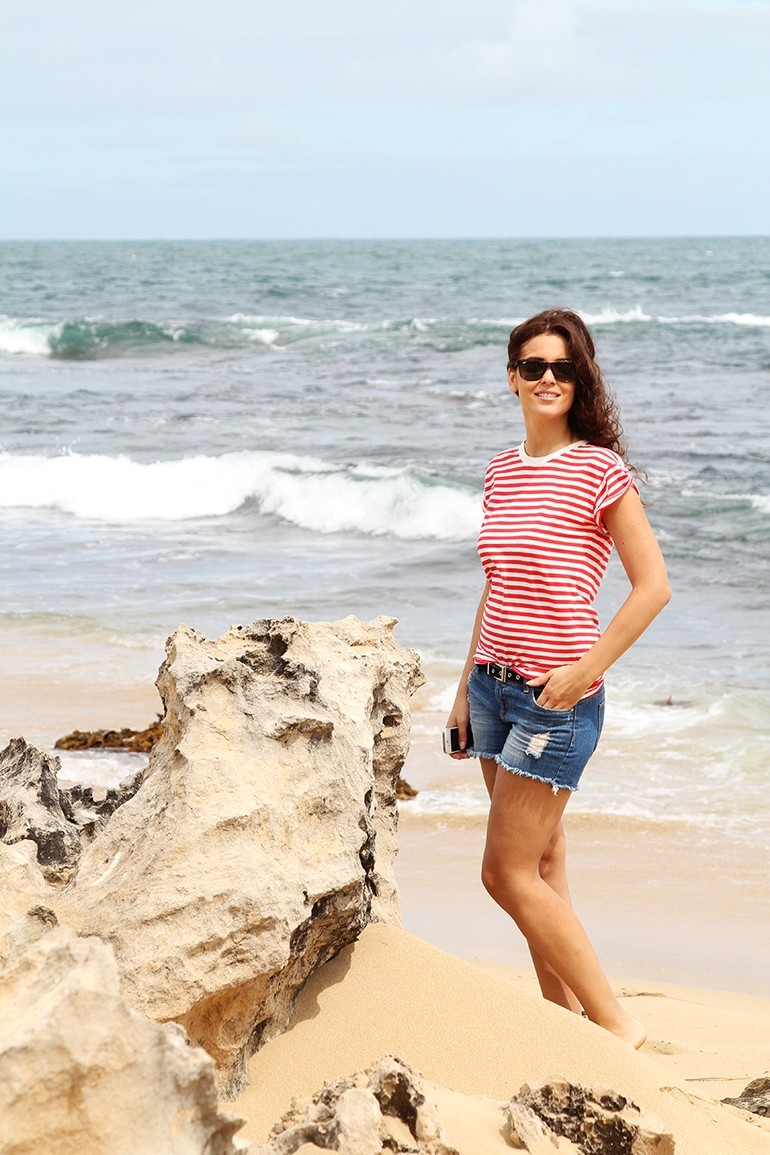 Sunset #selfie with Hassan on Christmas eve.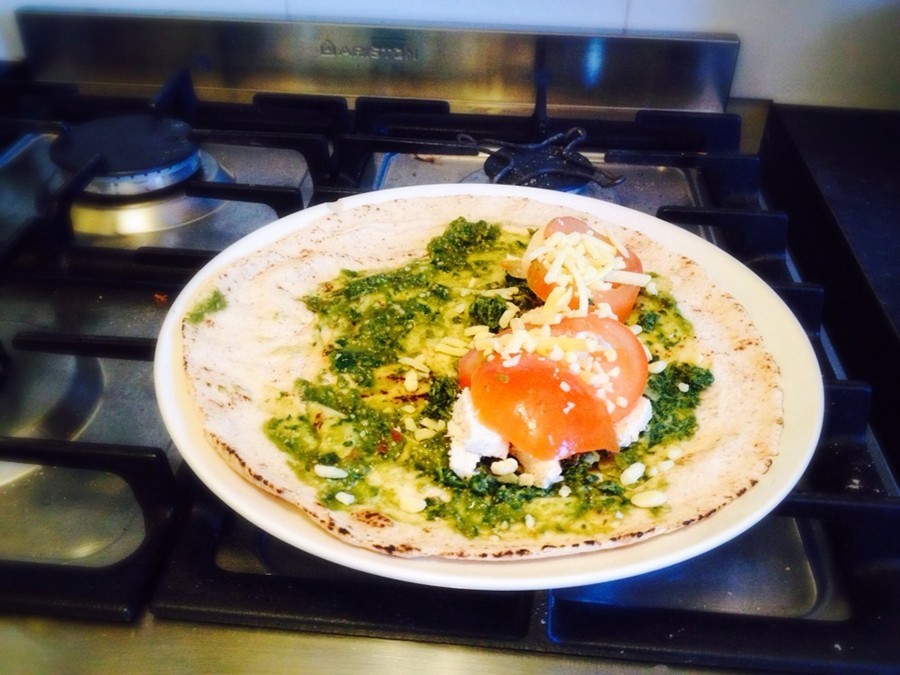 Watching the fireworks from my friend's apartment on New Year's eve. I love you Australia, but your New Year's is NOTHING compared to how we celebrate in the Netherlands. I felt really home sick already earlier that day, when my sister send me a photo (see it here), making the traditional sweets we eat on New Year's eve. Sigh. I'm considering making myself a batch soon, even though New Year's is over…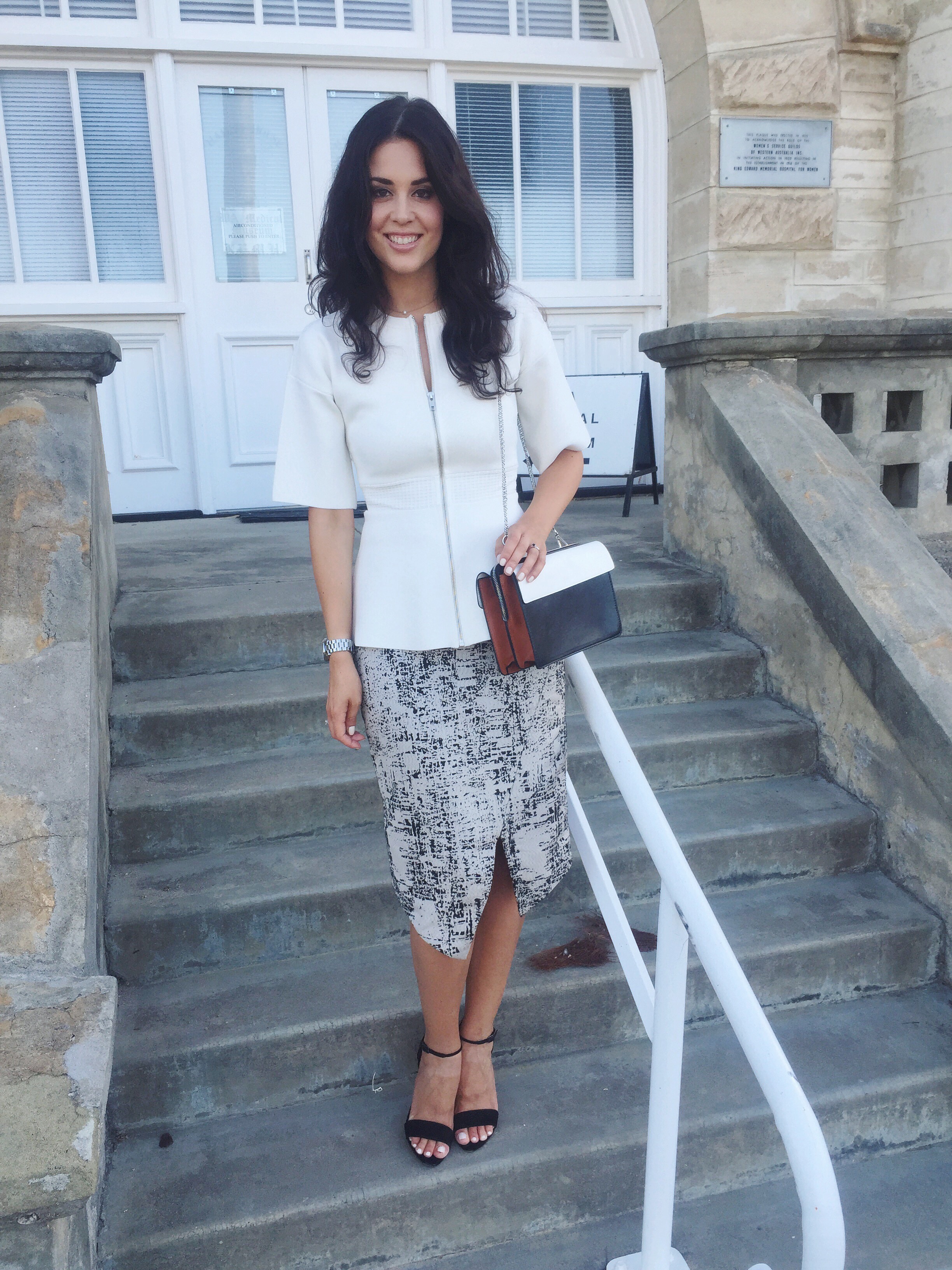 Coming up on the blog soon. Love this outfit consisting of classics such as black strappy heels, an easy to wear chain bag and a white peplum top.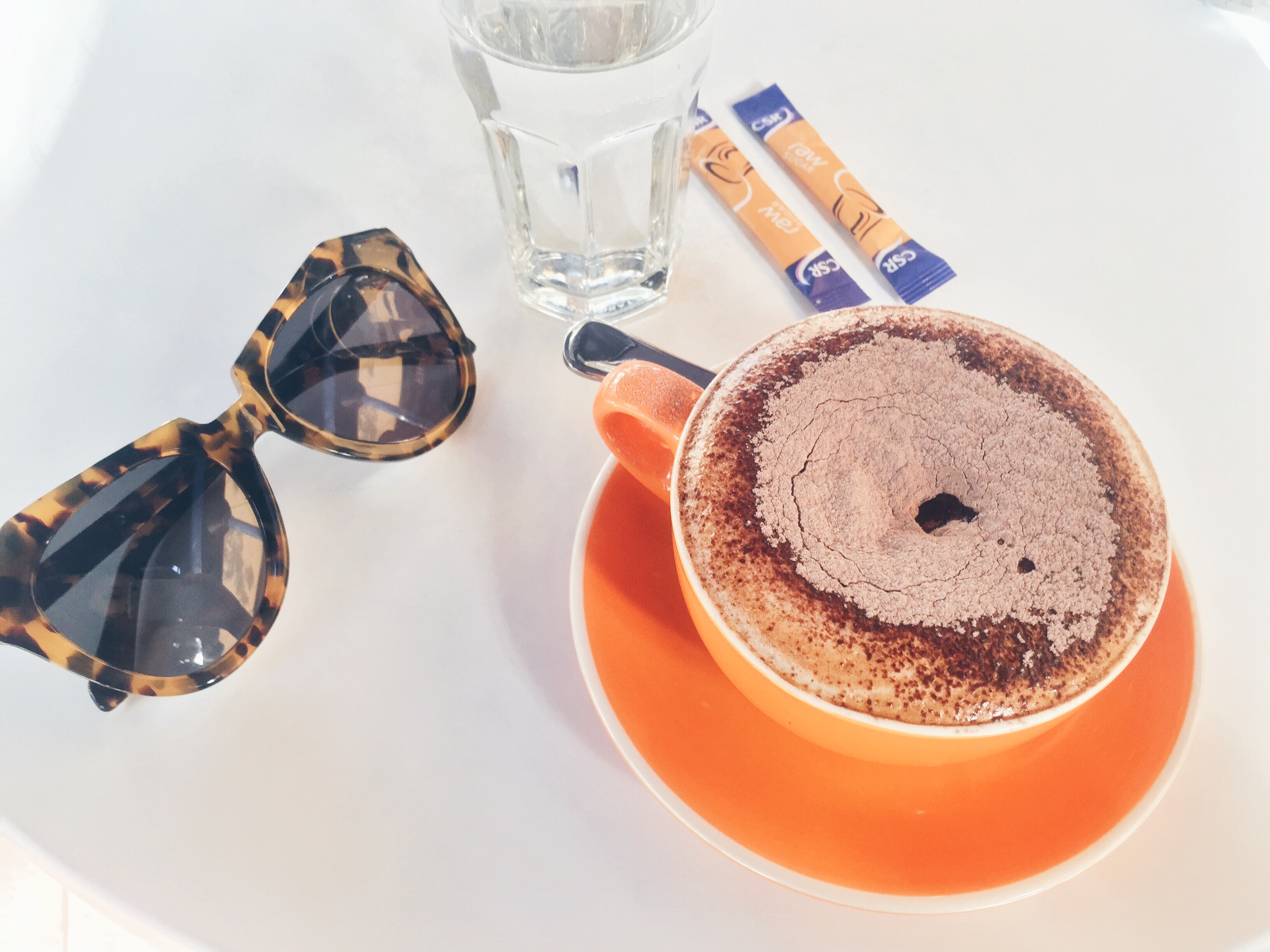 Wow, the barrista obviously went a little overboard with the chocolate powder. Ha ha! It tasted good after I wiped off the excess amount of powder though.