Voluminous dresses, fire escapes and downtown Manhattan apartments. Sound like a scene in a movie, no? During our recent stay at My Suites iconic Chelseagold apartment we couldn't resist to go on a little adventure. We openened the window, hopped out on the fire escape and started shooting. Ofcourse not without casual onlookers that walked by…
According to my mum, this dress is very 60's and I have to say that I'm loving the style. The length, the volume, the funky print. It's fun, a little daring yet elegant. And the good thing? All the outfit needed to be complete is a bold red lip and some understated accessories.
I've been watching movies for years that somehow include fire escapes (think of Pretty Woman, for example!) and for some weird reason I've been obsessed about running up and down one myself. Since 2015 is all about first times and ticking off one #bucketlist item at a time, it only felt natural to do this. Ha! But seriously, these are the kind of simple things that make life so much fun. For a December day, it was actually surprisingly warm. What's going on, New York? Not that I'm complaining though.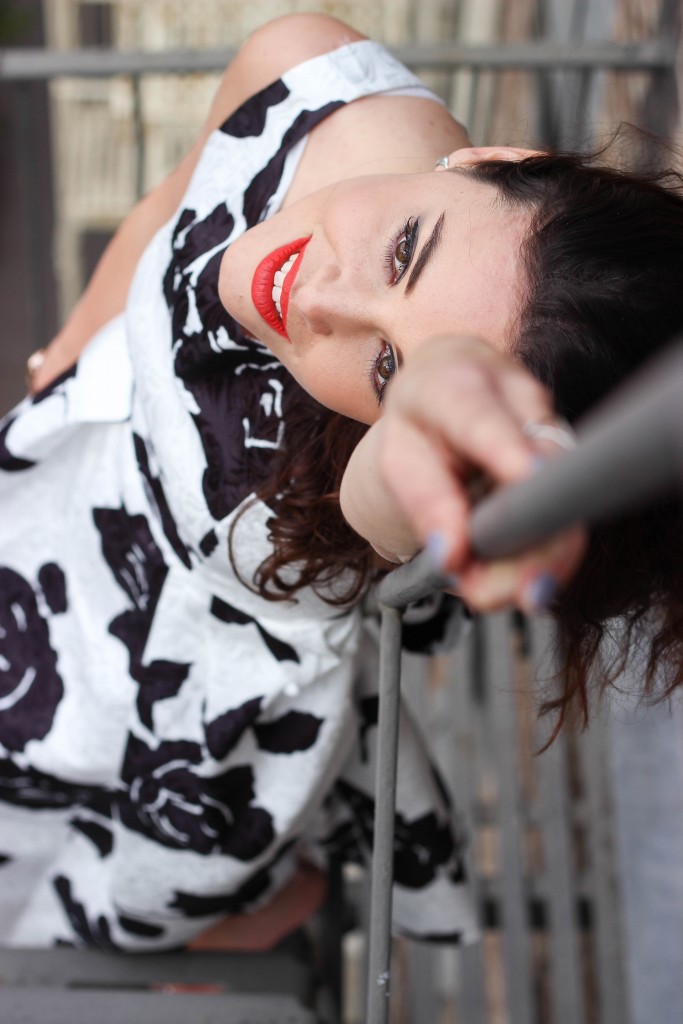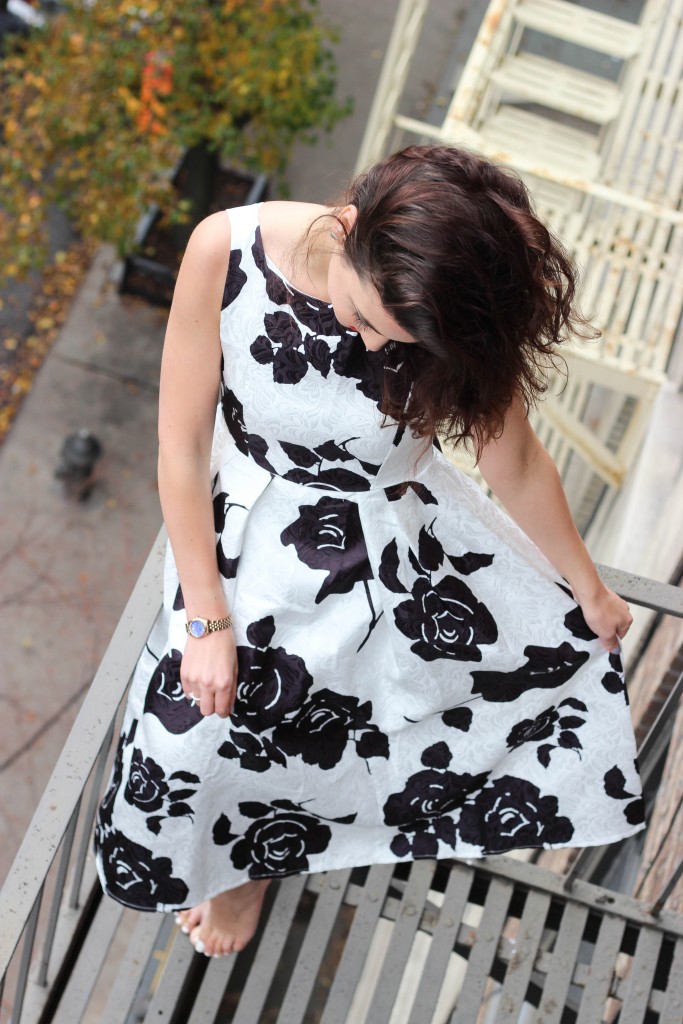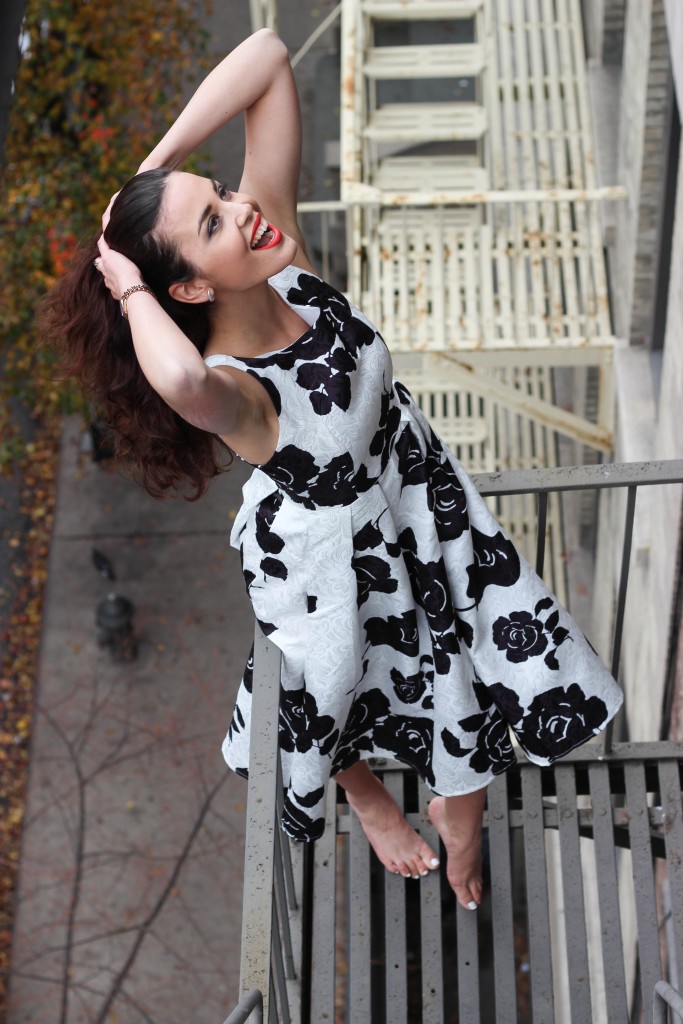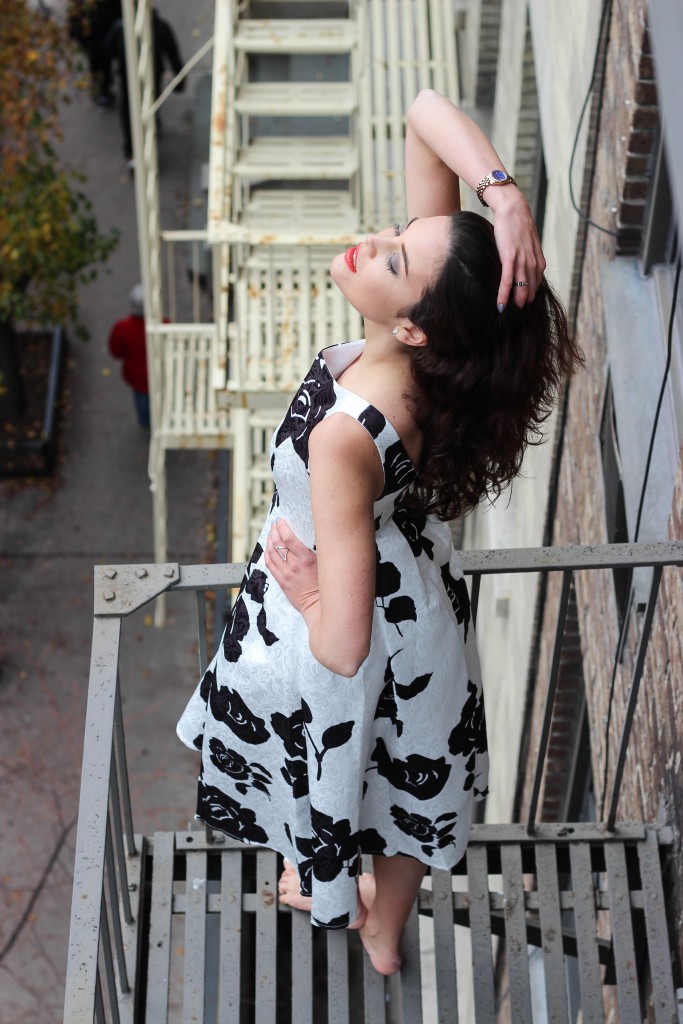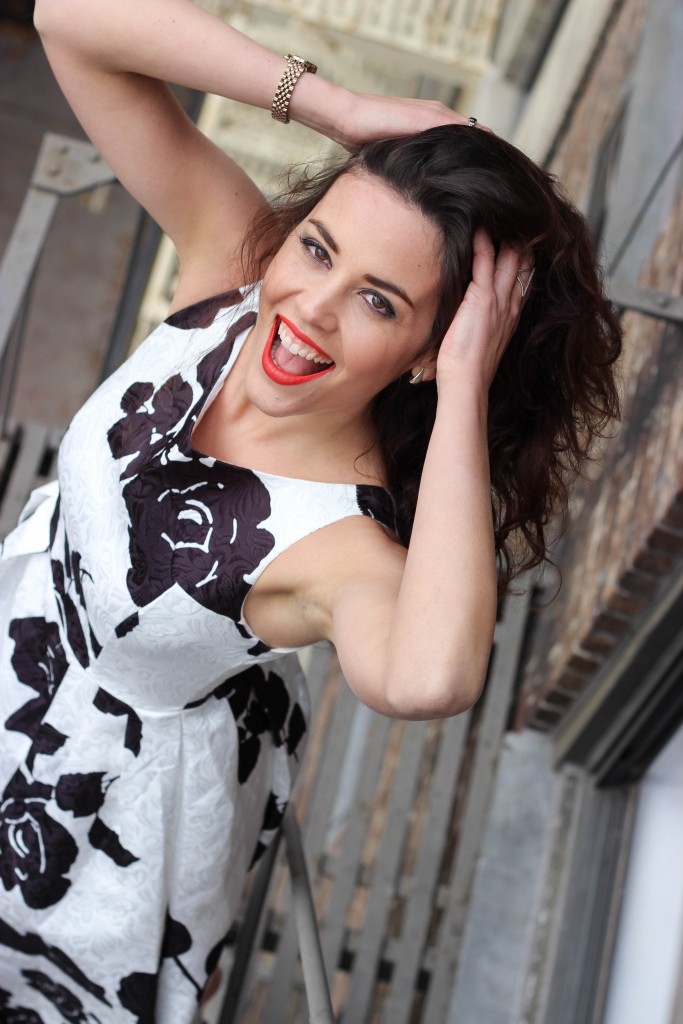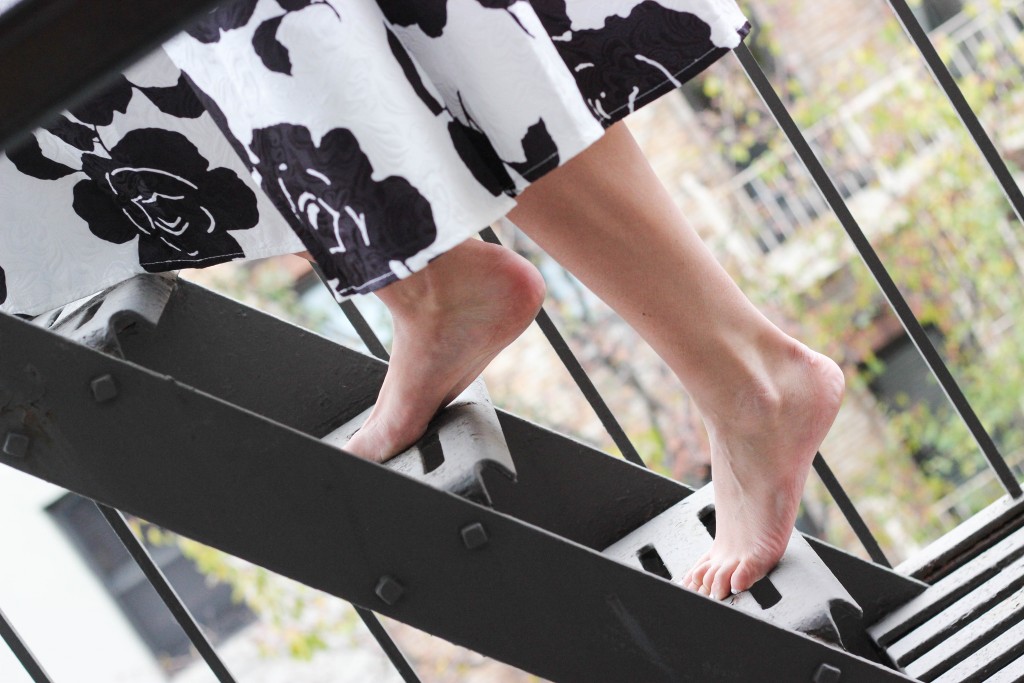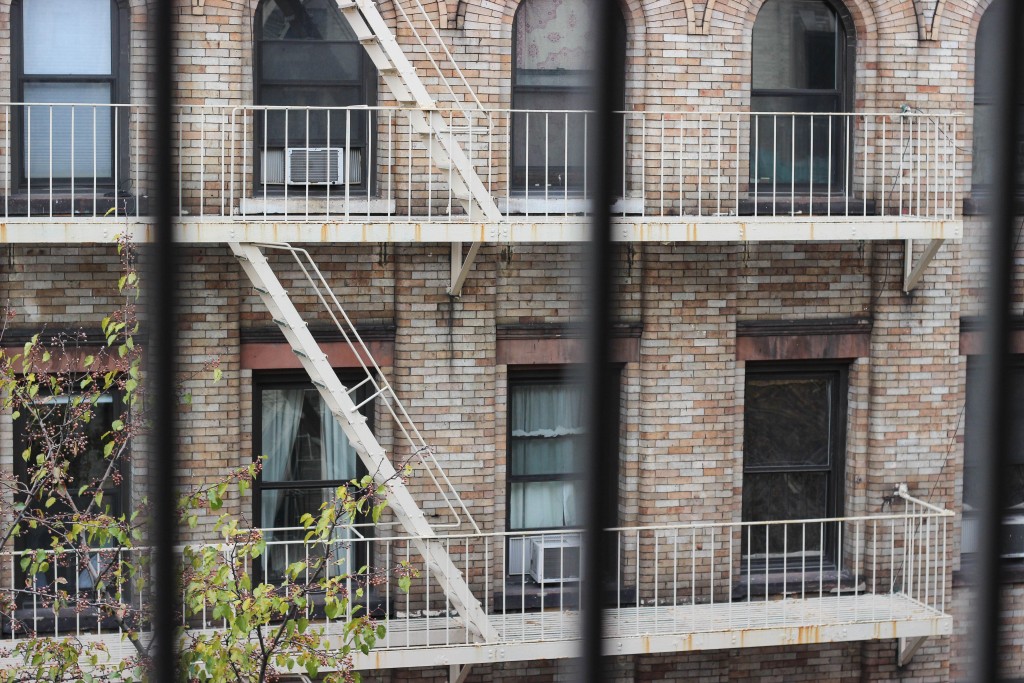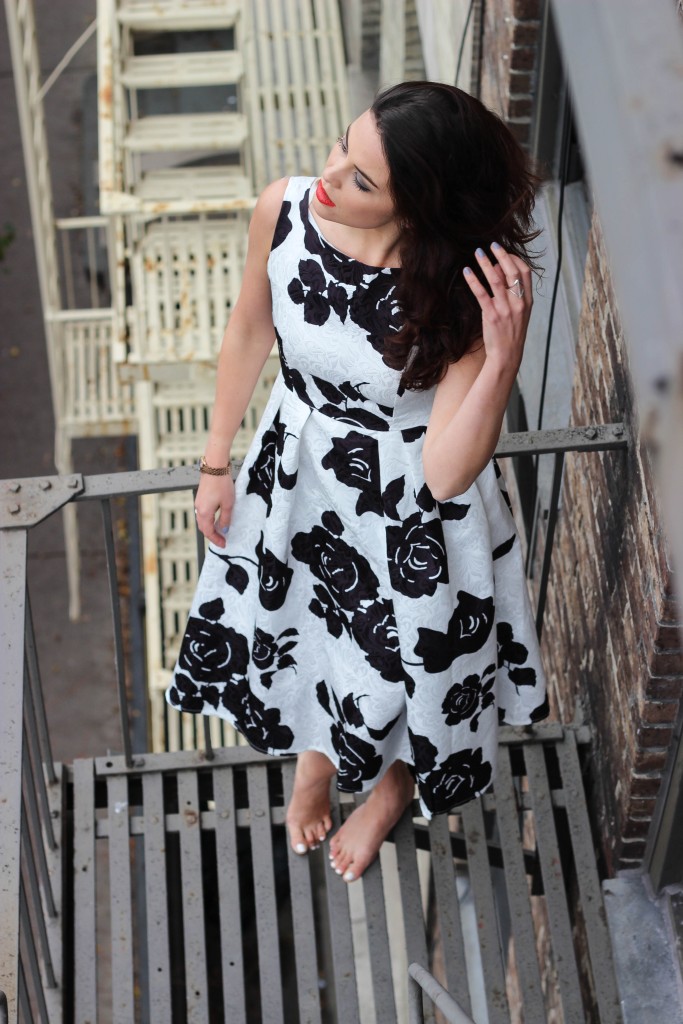 What I'm Wearing: Chicwish dress, Michael Kors watch, MAC Lady Danger lipstick
Location: Chelsea district, New York
Photographer: Tatiane Kozijn | Instagram: @tatianekozijn