I think it has already become pretty obvious from our recent posts on FashionContainer that the past month has been an enournmous highlight for us, both professionally as personal! We couldn't possibly have wished for a better way to end 2015 than with Starclippers on the Royal Clipper sailing boat, exploring one Caribbean island at a time.
So how did the journey begin? Let's start at the very beginning. We flew from New York to Barbados on December 11th and due to a little miss calculation from our side we ended up spending a good 24 hours on the airport of Barbados before it was time to head to the port and board our ship. Surprsingly enough, those hours flew by a lot faster than we expected because we decided to use our time wisely to catch up with work. That's determination! The next day around 3pm, we took a taxi and headed to the port. But not without a stop on the road to buy coconut water. Hydratation is key!

Let's get on board
At the port, we were immediately blown away by the sight of 'our' ship! Even with the sails down the ship looks magestic, almost like we went a few centuries back in time. When we got on board, we were welcomed with some delicious cocktails, live music and the friendly staff! Then it was time for the 'official part', which includes handing in our passports (makes sense, considering the fact we're entering new territories every day) and filling out forms. We're ready to go! But not without catching the last wi-fi in the nearby terminal. Knowing that we won't have wi-fi access for a week feels both terrifying and liberating at the same time. When we got on board, we were so wowed by everything we saw that we totally missed on the fact that we were supposed to attend a so called 'safety drill' which was obligatory to attend. It turned out pretty embarrassing for us when we showed up way too late and 'cabin 118' was being called out several times. Whoooops. At least all the other guests on board knew exactly from that moment who were 😉
The boat
Starclippers is the biggest sailing ship in the world, so you can probably imagine (or just look at the photos below!) what a magical sight it is when the sails are all out. There's a whole ritual created around letting the sails up and it blew us away everytime. Imagine this: you're on the deck, in the middle of the sea, the sun sets, music is being played, you set sail, wind in your hair, a drink in your hand. If there would be an ultimate definition of relaxation and pure bliss, this would be it. Th deck features 3 swimming pools, plenty of deck chairs, a bar, seating space and more. It's safe to say that the deck was our absolute favourite spot on the ship! Inside of the ship, our favourite part was looking down on the dining space from above. The interior with its golden details and extravagant stairs that lead to the dining area looks great. The cabins are quite small but have everything you'll need. Plus, the little window with view on sea is pretty amazing too!
Starclippers
Starclippers has both bigger and smaller ships, with a capacity varying between 100 and 200 people. That's very small comparing to the classic cruise ships, but exactly what makes sailing with Starclippers so much of a more authentic and personal experience. Starclippers offers cruises to different destinations in the Caribbean, but also beyond such as in the Mediterreanen, Cuba and Panama. The route we took from Barbados with the Royal Clipper was as following: kicking off in Barbados to the Grenadines, Tobago Cays, St. Vincent, Bequia, Martinique, St. Lucia and back to Barbados. Quite the ride! We were briefed on the program for the next day each night, which made it easy for us to decide beforehand on how we were going to spend our day. Our journey was exceptionally well organized in a way that from each destination, you get to explore both the 'city' life as the nature and beach. It was everytime the perfect balance and we absolutely loved it! Starclippers offers journeys for a week or 14 days and if you ask us: definitely go for the 14 days one! Or simply do a repeater. Because there's just so much to see and enjoy that by the end of the first week you feel like you're only just starting to settle into life on sea. We loved the more small-scale cruise experience as well for the fact that because you're on a smaller ship you can access all kinds of small bays and unique spots where the big cruise ships won't ever be able to come.
The Ambiance
First of all a little thumbs up for the wait staff on board of our ship. They were exceptionally friendly, hard working and kind: truly hospitality at a different level. After day 1, the staff knew us by name, knew our drink preference and simply did everything you can imagine to make us feel comfortable and happy. The whole setting on board is very friendly, sociable and fun. For example for dinner and lunch, you can choose to be seated alone or join a table to meet people. Every night there's a different form of entertainment in the so called 'tropical bar', whether it's a local steel band (you know, those classic Caribbean tunes!), a talent show or live music. I could easily go into detail about each of these nights on board, but since there's so many other things to talk about I can't. Let's just say that we had very little sleep throughout that week because we stayed up until late each night because it was genuinely so much fun.
The Route
For each destination, you have the option to join in for different excursions. But even if you don't, there's plenty of things to do! The staff knows the destinations well, so can give good recommendations on what to do, which bus to take and so on. This way we ended up exploring a lot of little towns and beaches on our own and we loved the sense of adventure of getting to know new places everyday. Other than exploring on your own, there's all kinds of different 'water' activities hosted such as kayaking, water skiing, stand up paddleboarding, snorkling and so on. And really, when you visit so many different places in such little time, it's actually really nice sometimes to laze around on board, take a dip in the pool or have a drink on deck. Other things we loved about the route is that lunch and dinner is adjusted according to the setting of the destination. E.g. in Tobago Cays (the most idyllic place you'll ever see in your life, period), a barbecue was set up on the beach. Top organization! Really added to the magic.
Food
One thing is for sure: on board, you'll NEVER be hungry. I don't remember having eaten so much in a week, but hey, maybe it's the life on sea! There's something about it that just makes you able to eat any time of the day. Or maybe that's just me. Anyway. Breakfast, lunch and dinner is always very extensive. For breakfast, we ordered freshly made veggie omelettes every day and always a big platter of fresh fruit and some baked goods. Lunch is a big buffet (different options every day) and I loved the fact that there's always a big variety of different healthy salads available. For dinner, you have a few different options each night and it was always good and fresh. The different fish dishes were our favourite. Everyday from 4 until 6, snacks are being served. My personal favourite part of the day, because after having returned on board from the island after swimming, snorkling and exploring that's exactly what you need. Throughout the day, there's complimentary coffee and tea available but drinks that are up for purchase are very decently priced. Plus, there always is a cocktail of the day which was a bit score with us.
Conclusion
This week definitely goes in the book as one of the best in 2015! Really, without exaggateration. We had such a great time. The lifestyle on board, Starclippers hospitality, the unique bays and destinations, getting to experience the most idyllic towns in the Caribbean and so much more. The only tip we can give you is this: the longer the cruise you can book, the better! What an amazing experience.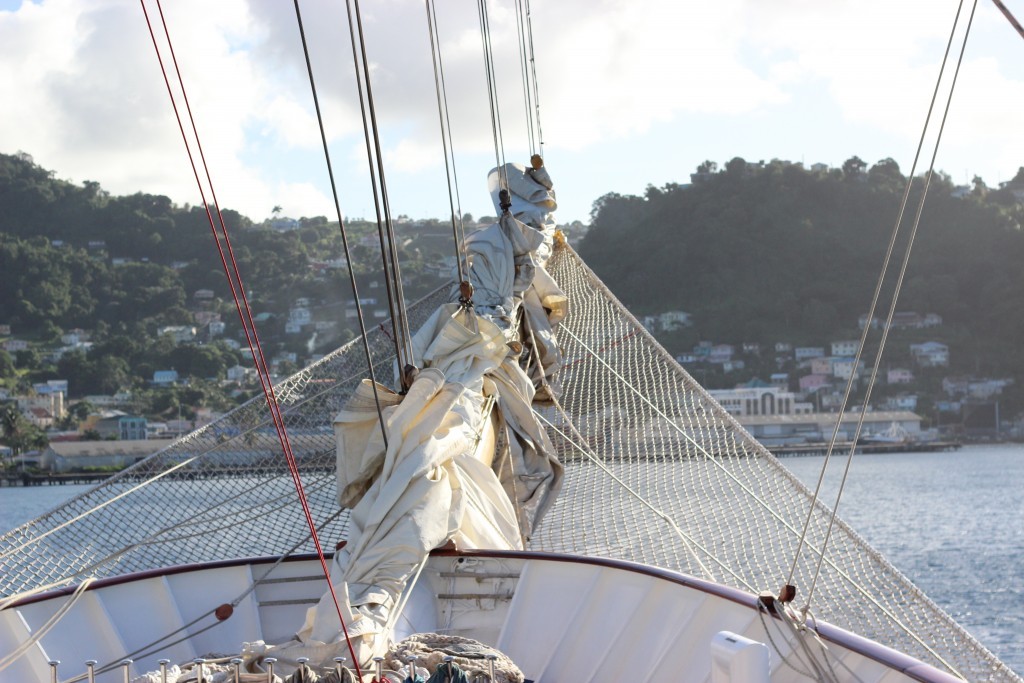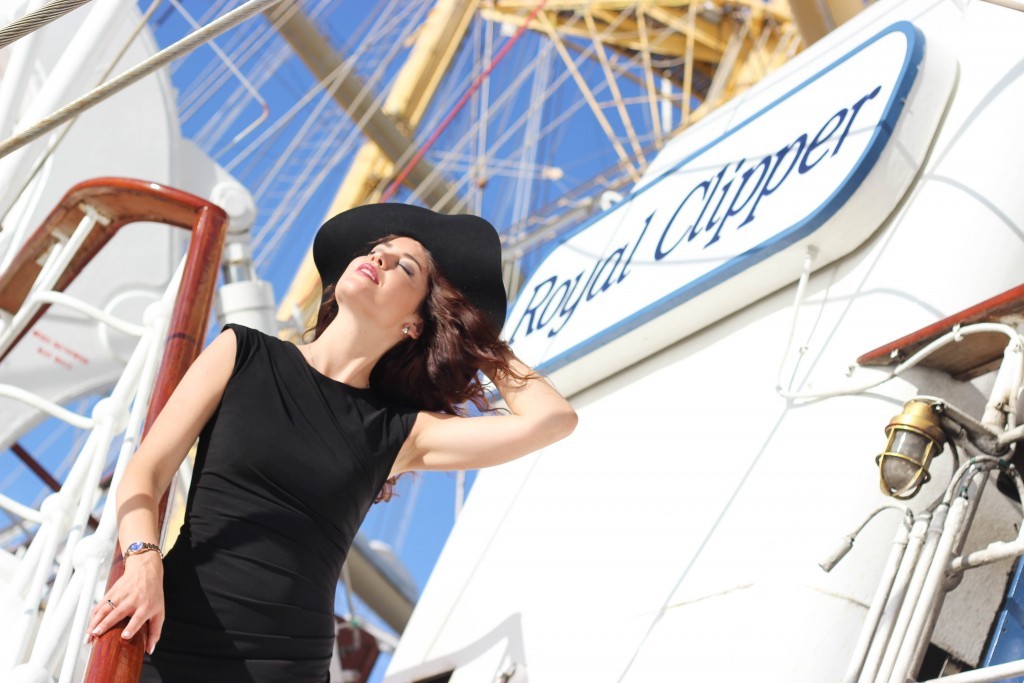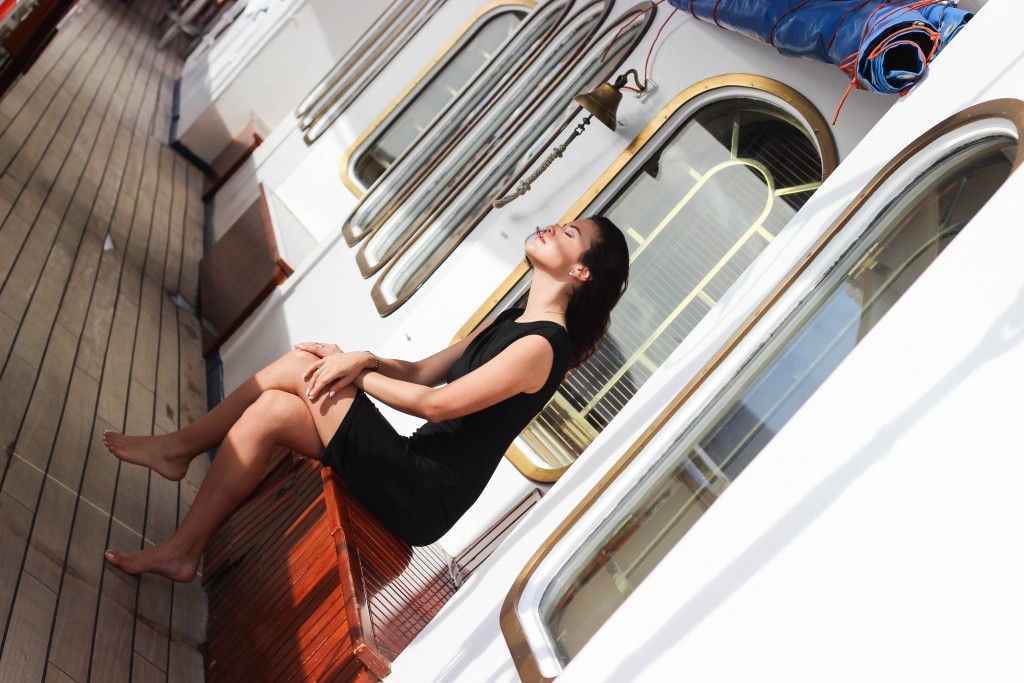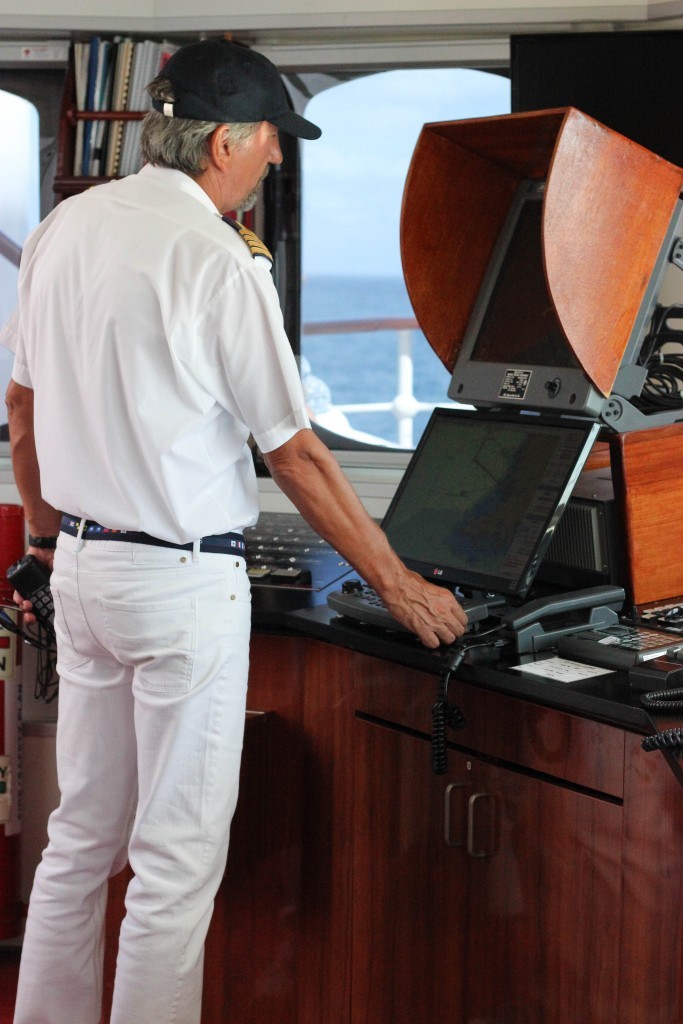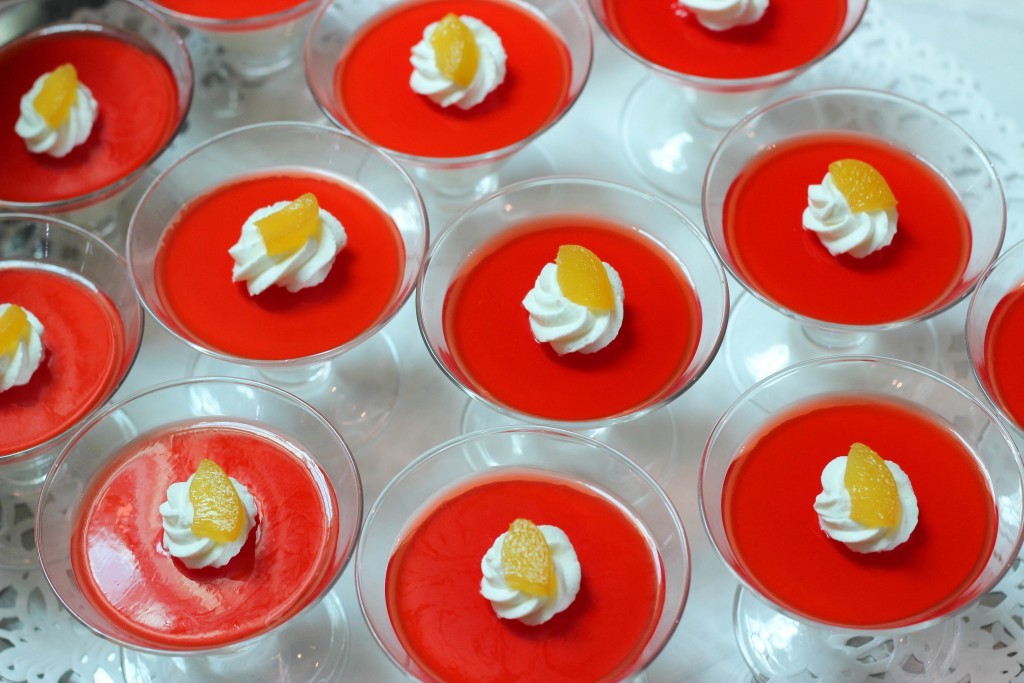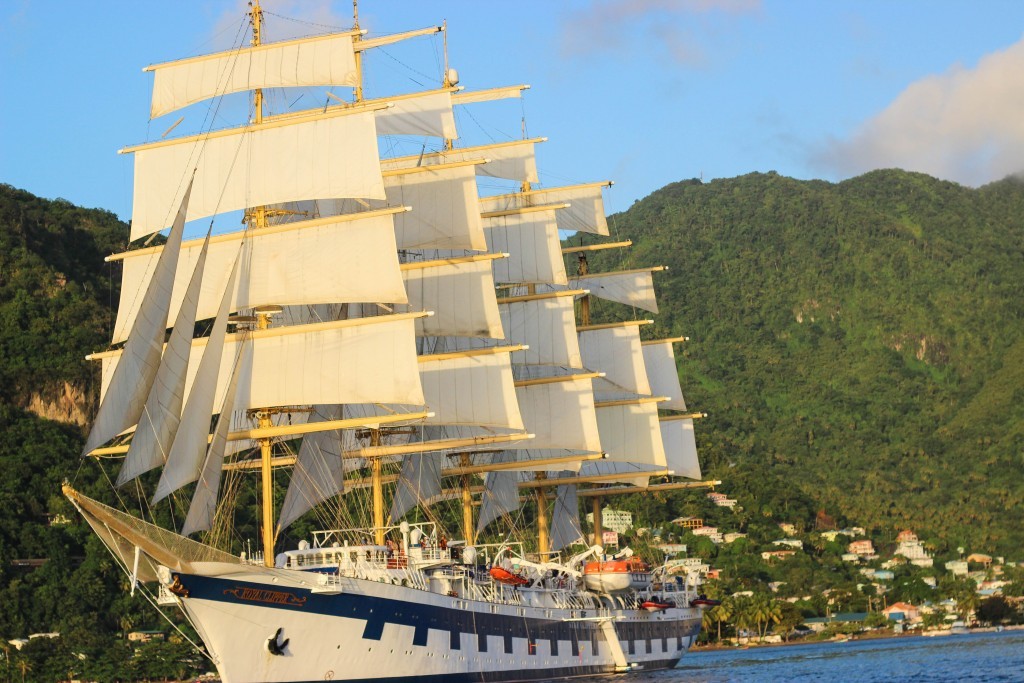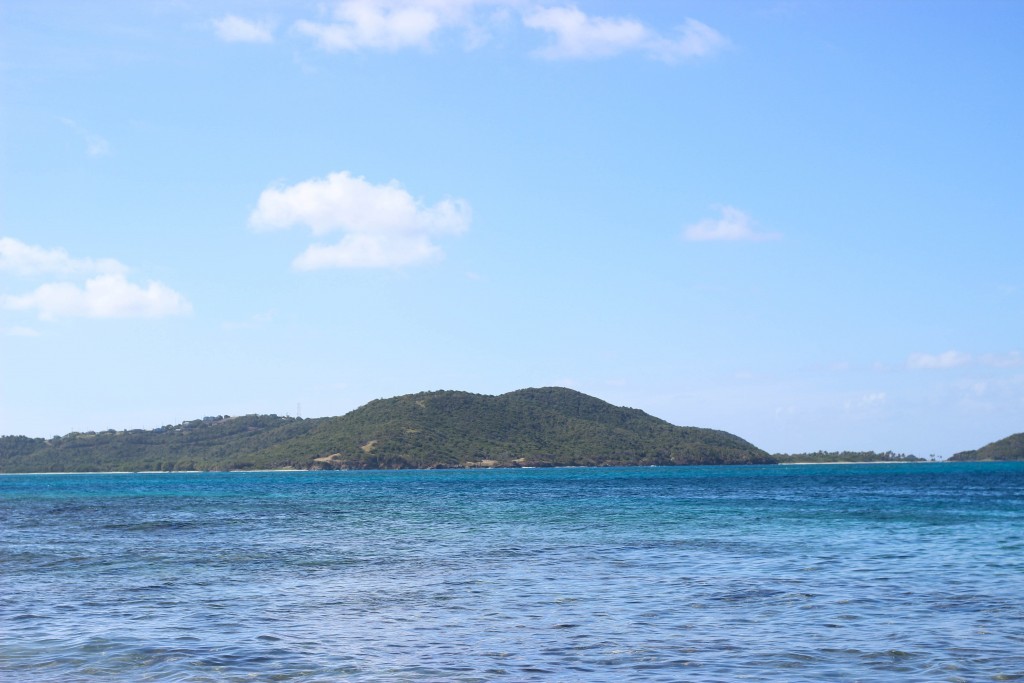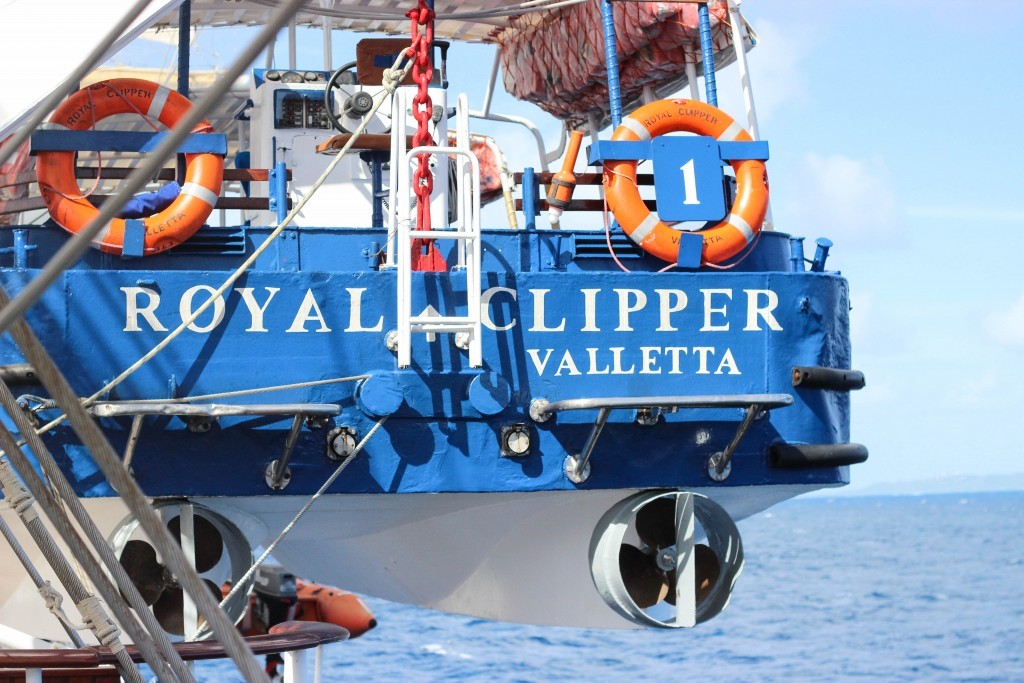 What I'm Wearing: Oasis dress, H&M floppy hat (similar here)
Location: The Caribbean
Photographer: Tatiane Kozijn | Instagram: @tatianekozijn