I returned to the Netherlands from the US with a staggering 14.000 photos on my phone. I guess that means it's only reasonable to share a fraction of these photos with you, right? Let's kick of the Iphone travel diaries with LA.

Highlights of our time in LA involved getting invited for lunch in the Polo Lounge in the Beverly Hills hotel, having a personal driver for a day while staying at the Redbury, who showed us around in places we'd otherwise not have come and last but certainly not least…getting to see Nick & Simon (Dutch singers who happened to be in LA filming for a new TV series), performing at the Levitt Pavillion. One of Tatiane's friends was part of the film crew, that's how we found out and we had such a great time!
Now let's do the pictures do the rest of the talking, of course while doing some explaining…

Lunch setting at the Polo Lounge in the Beverly Hills hotel. Such a dreamy spot in the most beautiful garden…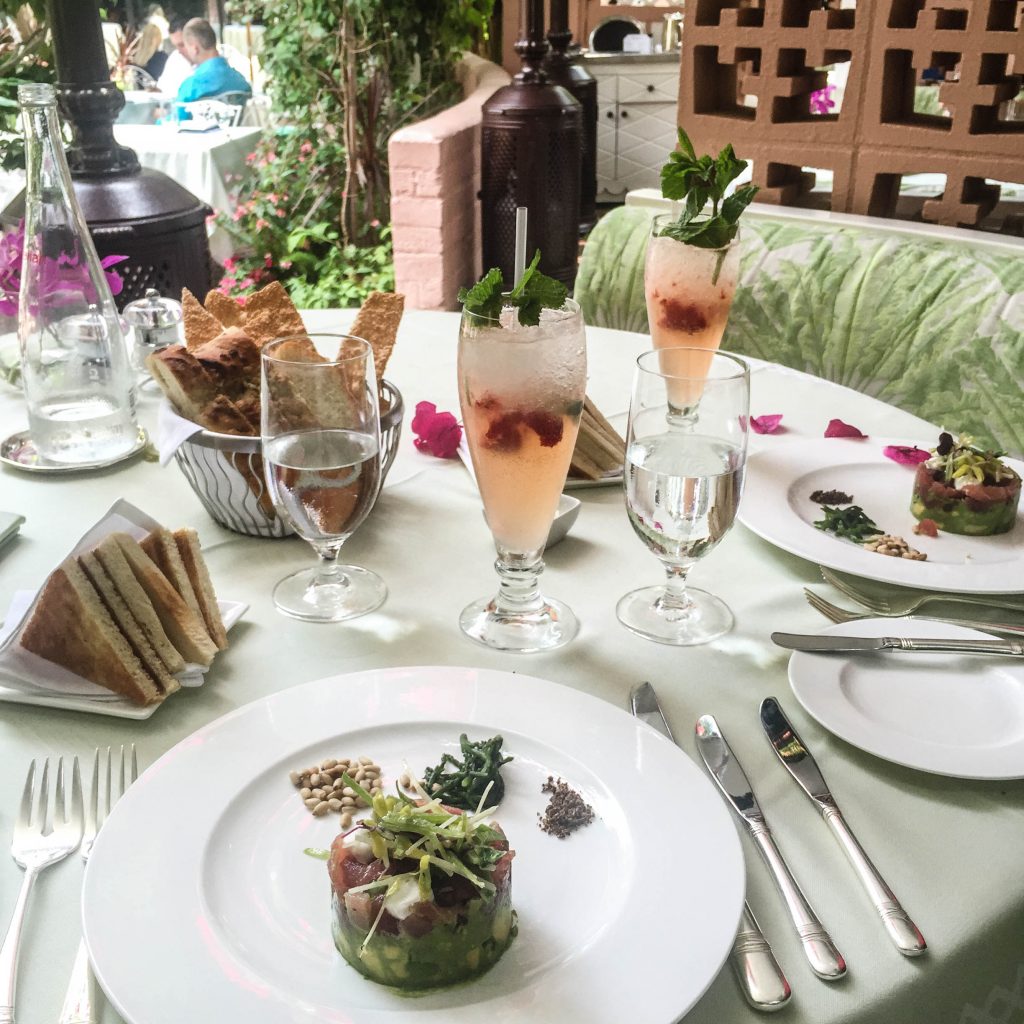 As a starter we both had the Tuna Tartar and it might as well be the tastiest little dish I've ever tried. SO good. Accompanied with delicious 'Think Pink' cocktails things couldn't be better.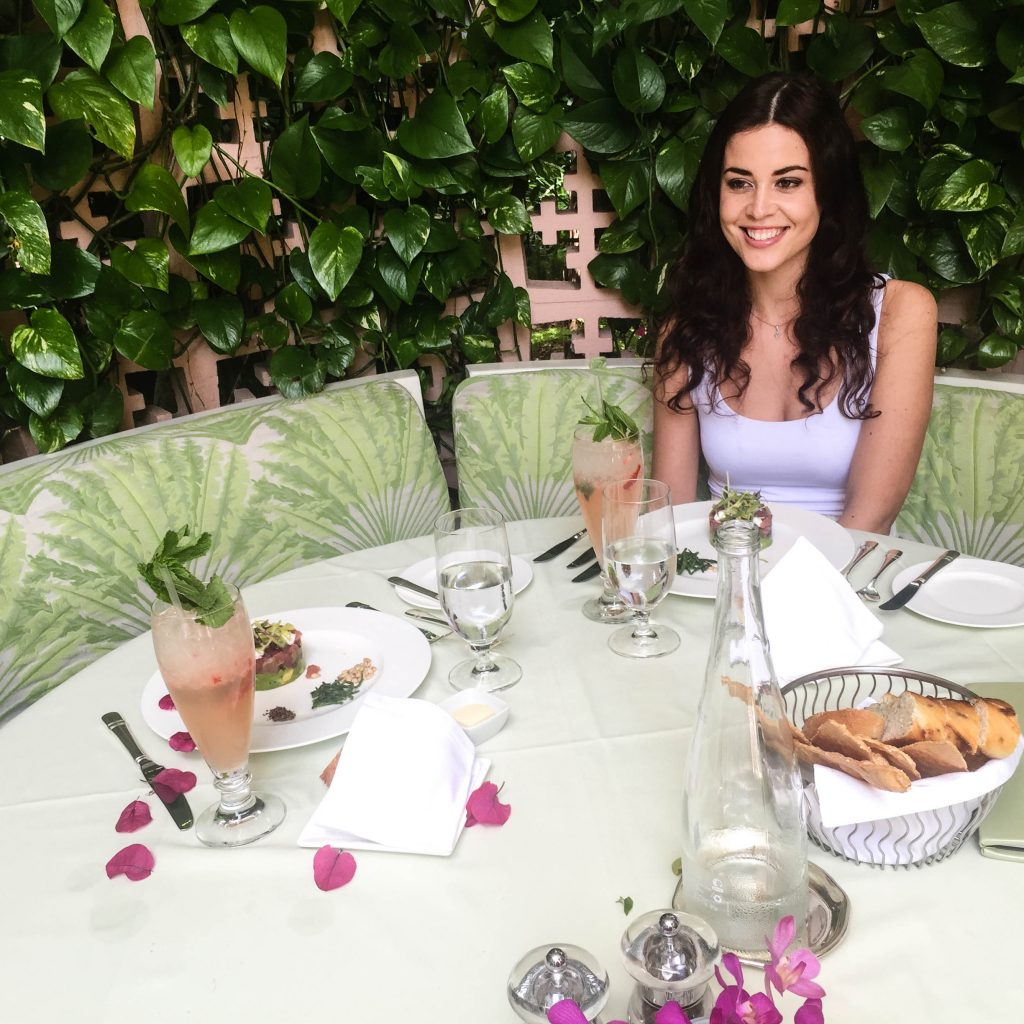 And another one to show the pretty table setting from a different angle. While we sat there, pink blossoms dropped from the tree above us, making the table setting look even more beautiful.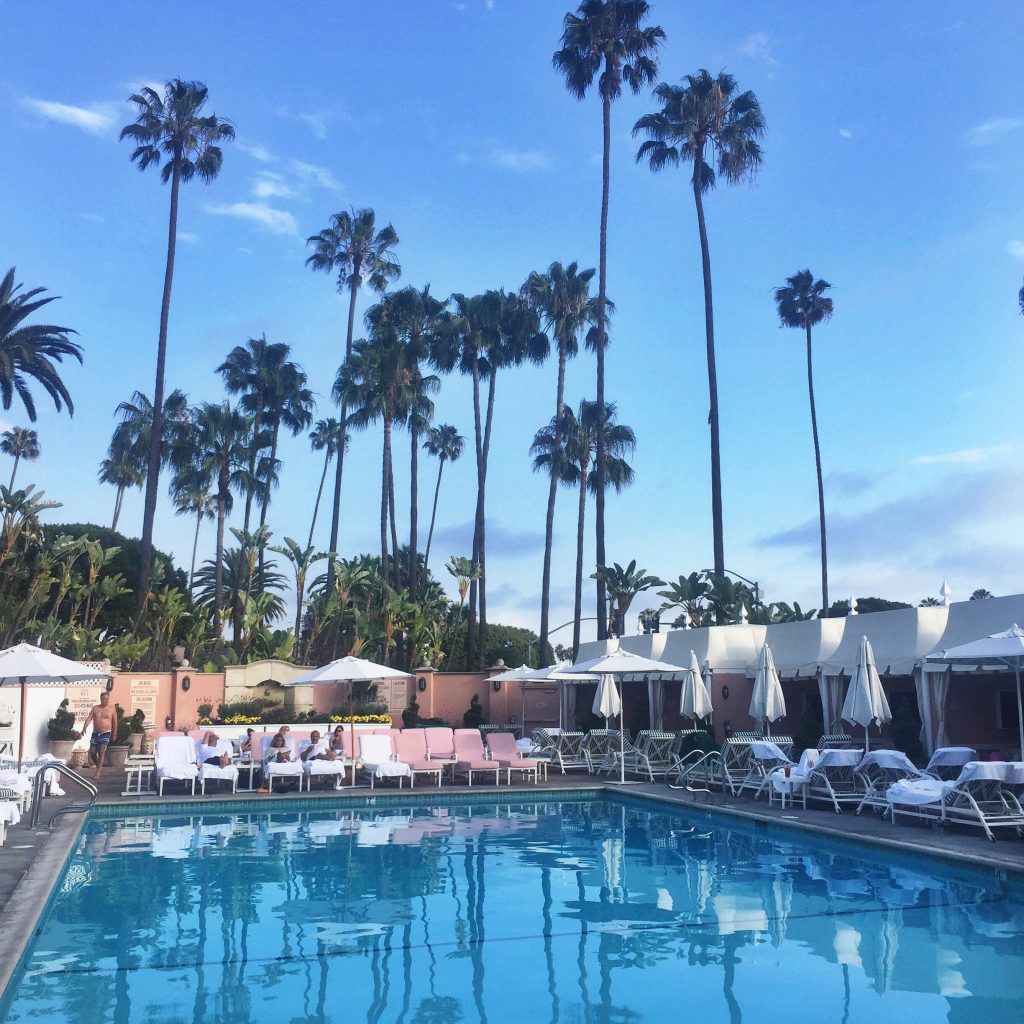 After lunch we headed down to the Cabana cafe for some more cocktails. As you can see the setting is just as dreamy as the Polo Lounge…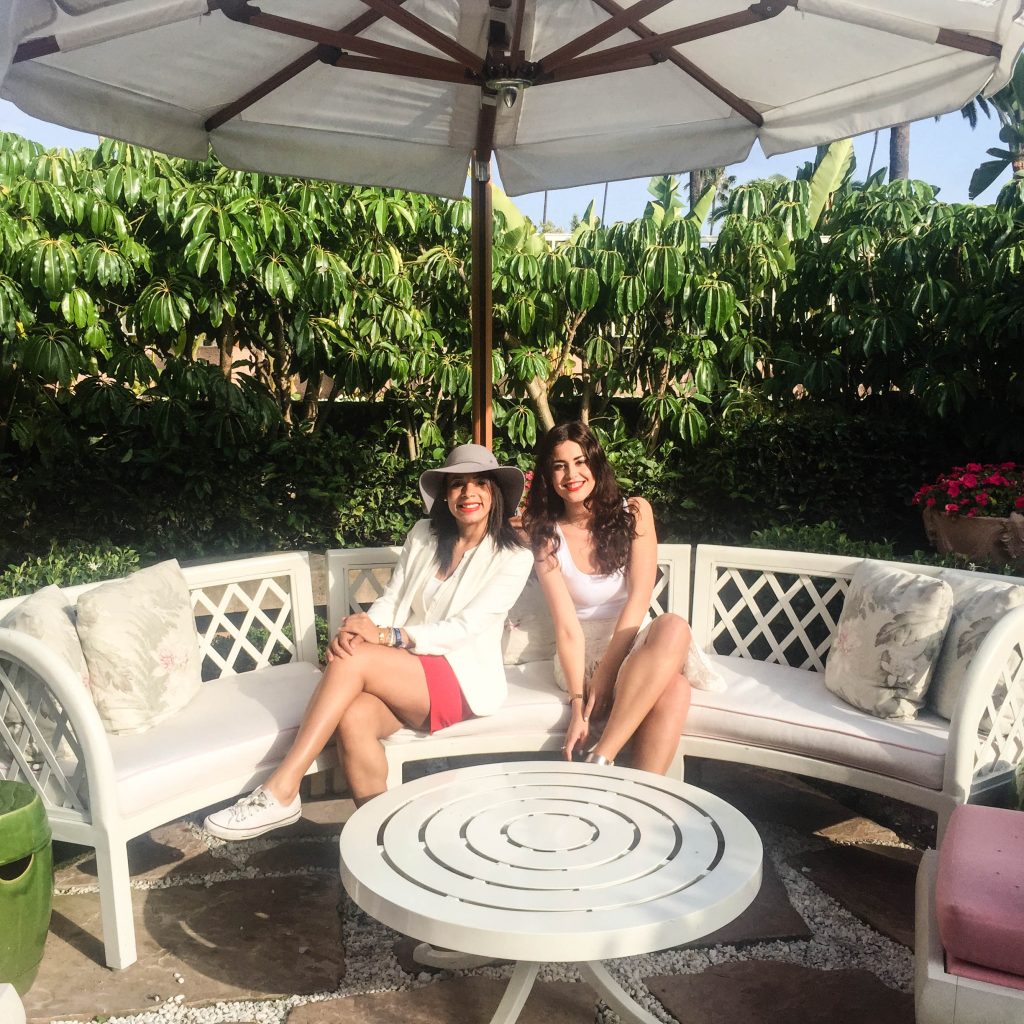 So many pretty gardens and spots to discover in the Beverly Hills hotel. Here we're covering from the sun and asked someone to take our photo! I saw a humming bird here by the way. So cool.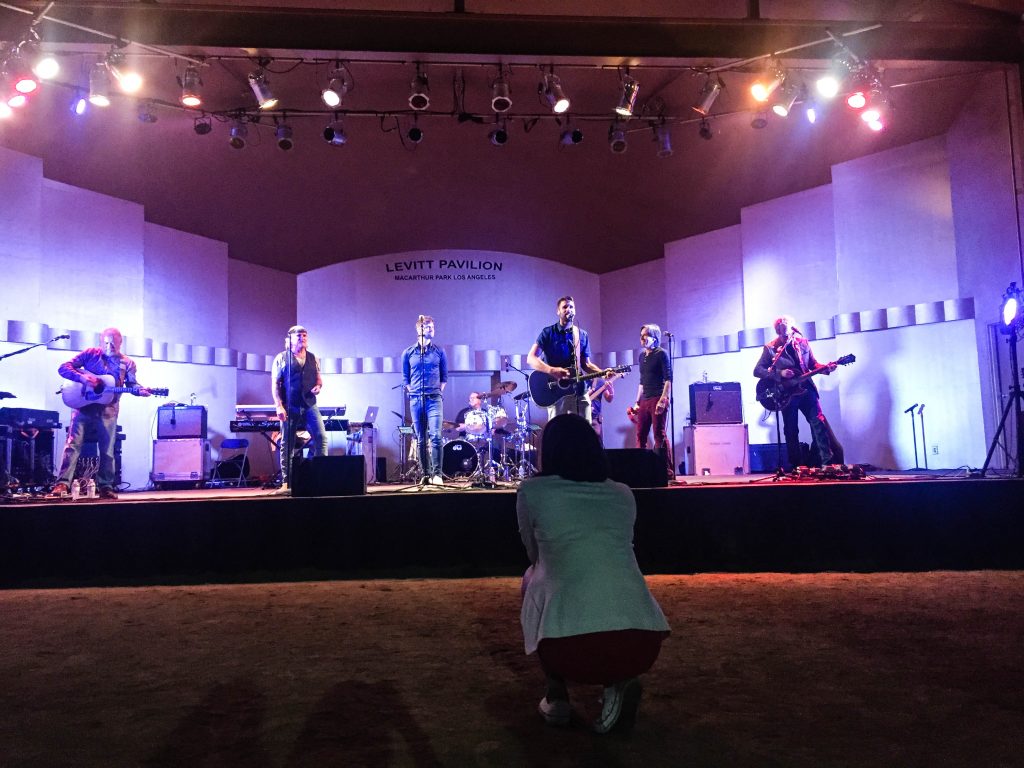 Later that day we headed to Levitt Pavilion where Nick and Simon were performing. The whole ambiance was so much fun, people sitting down in the grass with drinks, dancing, a cupcake stand (yes!) and more. We said hi to Tatiane's friend, the crew and Nick & Simon. Gotta love spontaneous nights like this…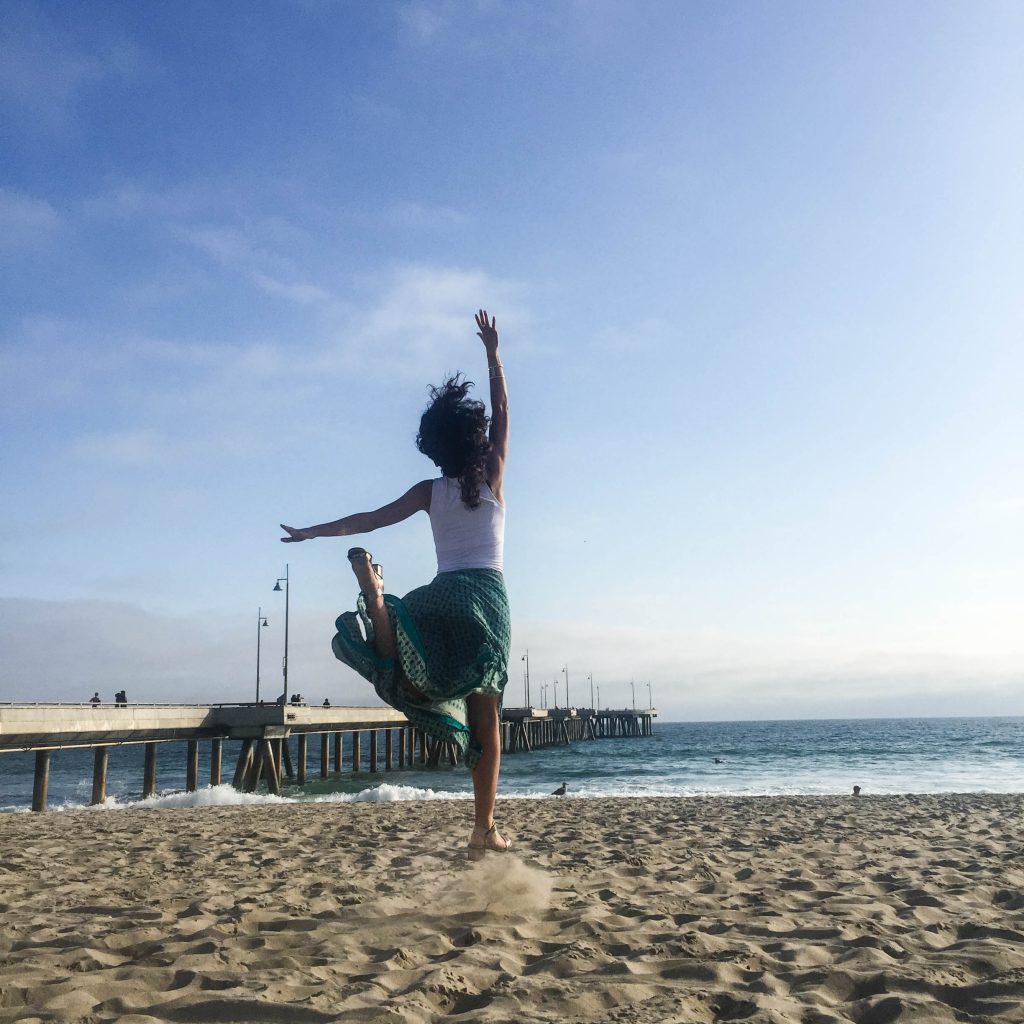 Venice beach, baby! The beach here is absolutely beautiful and the perfect place to come for a long walk. I didn't like the board walk though. Way to many weird people.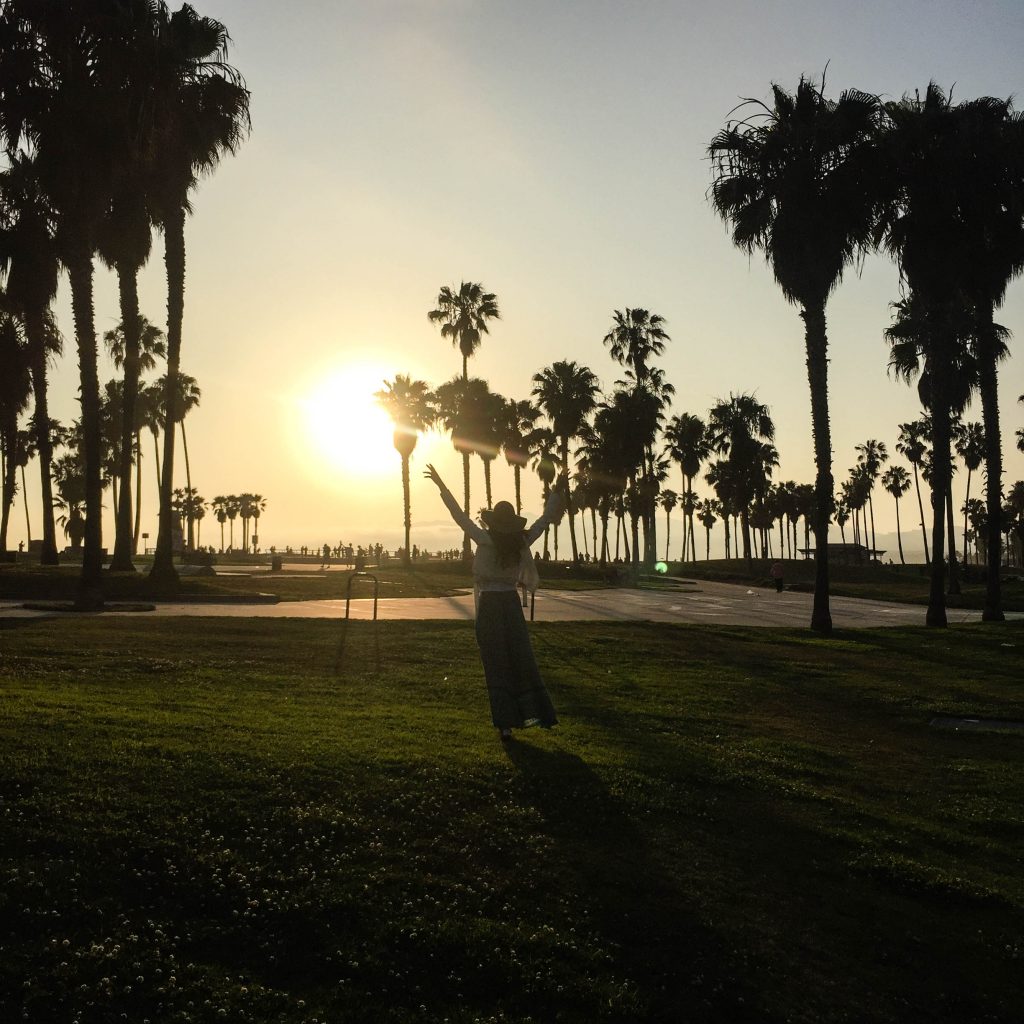 Sunsets  are magical in California. Standing here after a tough few months and after lots of changes in my personal life I really felt so grateful, proud and happy for where I am!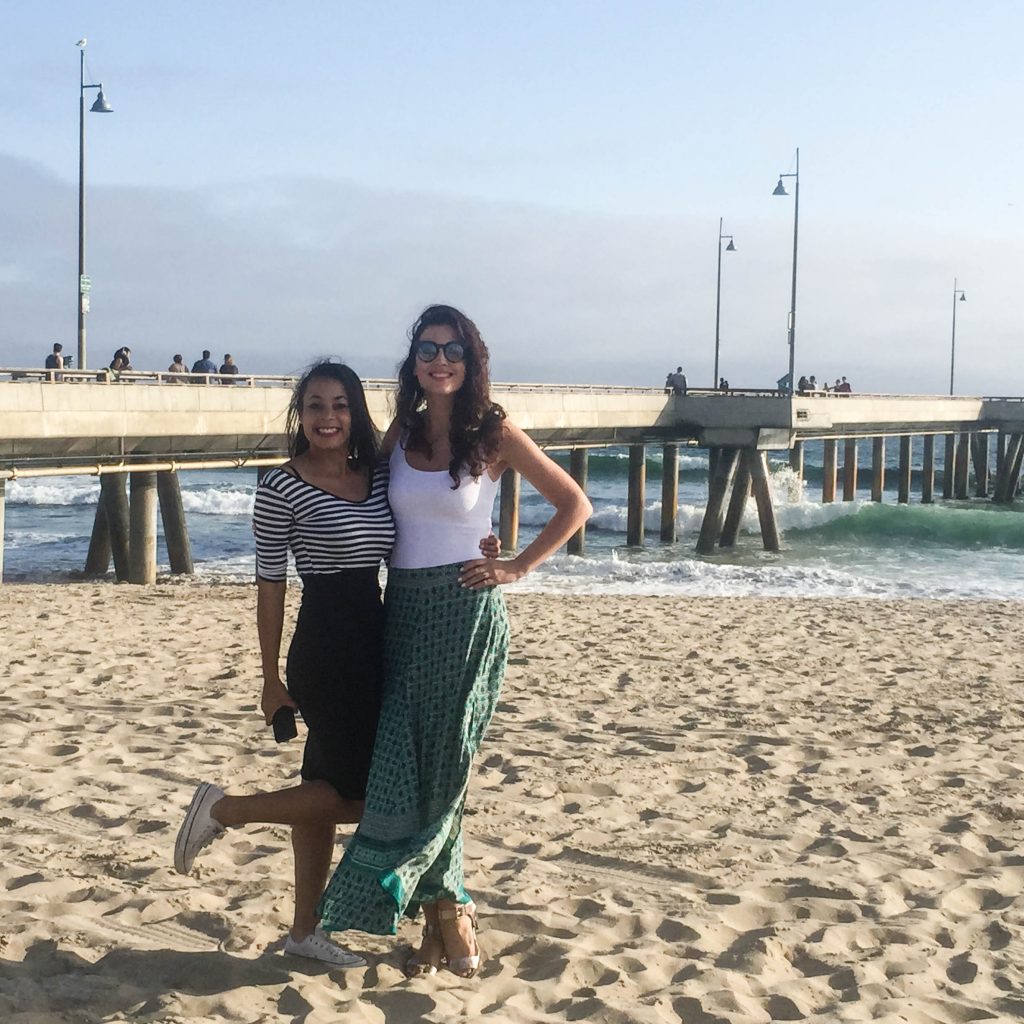 Well hellooo! Special shout out to all the SUPER nice people who have helped us out taking pictures during the past month.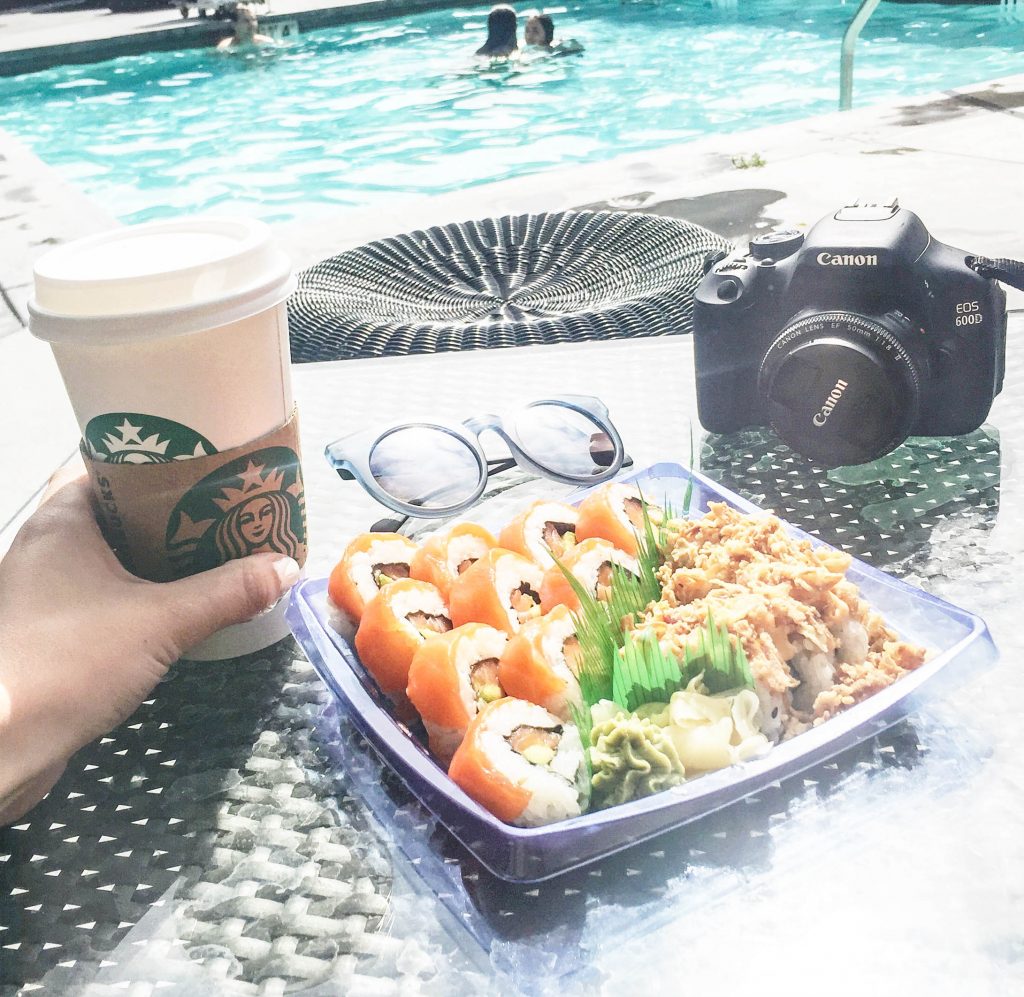 We found a super market that does INCREDIBLE sushi, but unfortunately I forgot the name haha. Here we're having lunch by the pool at Custom Hotel.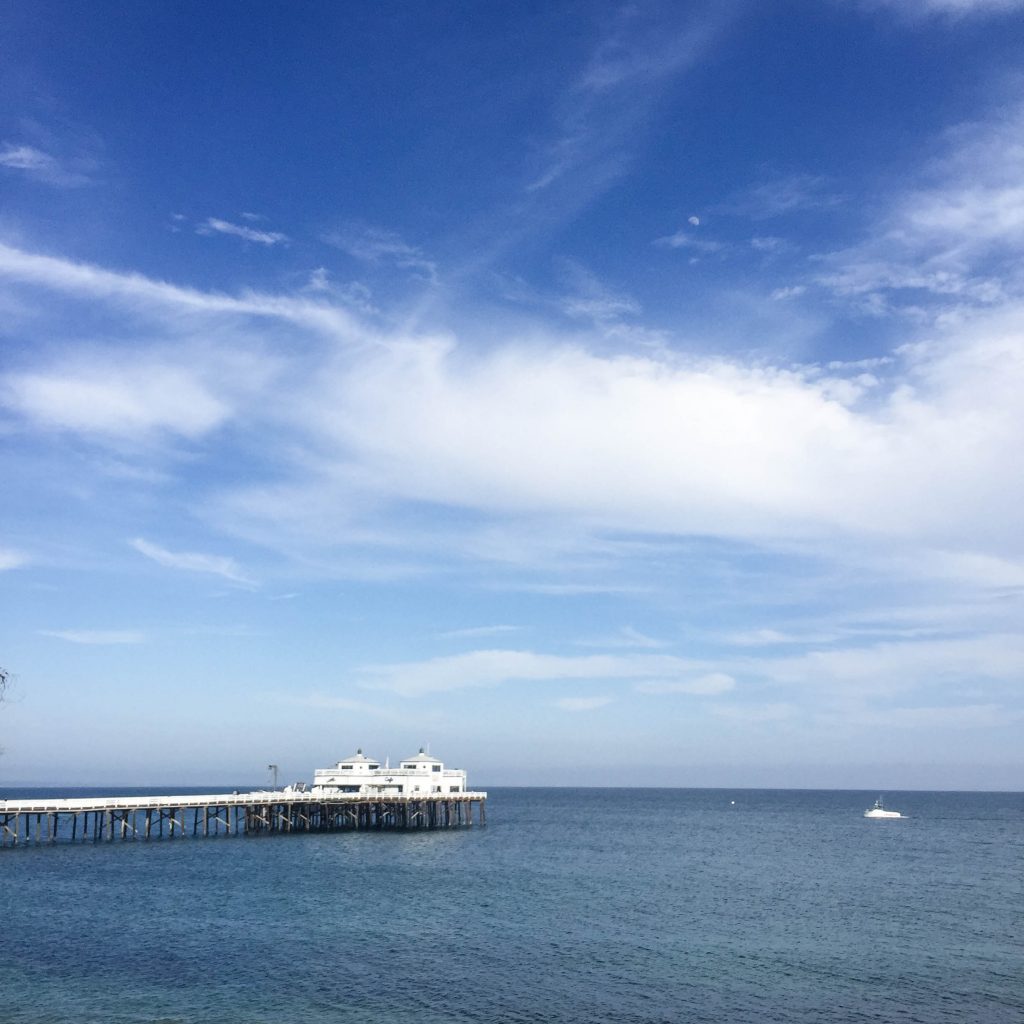 We visited LA in the beginning of our Journey (from July 9th until the 13th) and came back again at the end of the month from the 25th. The first time we visited all the obvious things such as the Walk of Fame, Venice beach, Beverly Hills, the second time we tried to be a little more adventurous and decided for example to head to Malibu for the day. Such a wonderful place and much quieter than for example Venice and Santa Monica. Here we're looking out over the Malibu Pier…

I'm still not sure if this is a private residence or something else, but we walked in the garden nevertheless. How pretty?!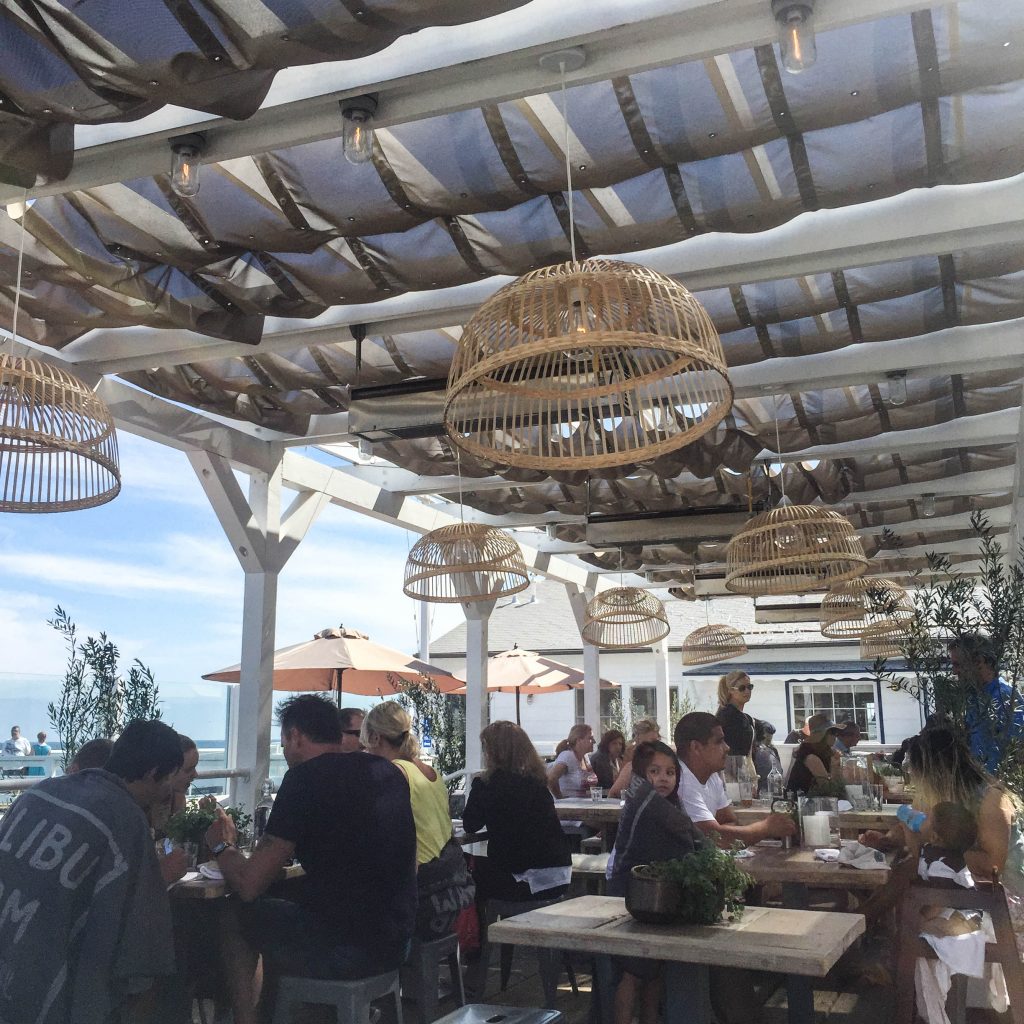 We had lunch at the Malibu Farm cafe, a really cool spot to sit down on the Malibu Pier. Fantastic food and the best view, a must go if you're in the area. We had a delicious salad and salmon burgers.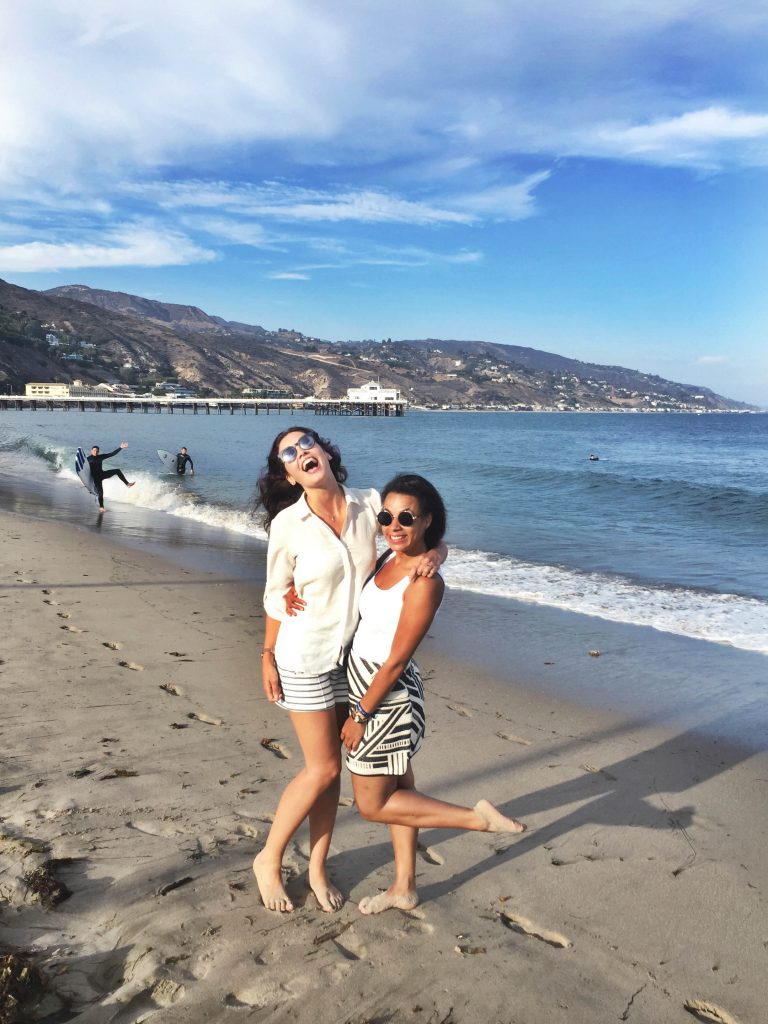 Beach fun in Malibu and getting photo bombed by surfers…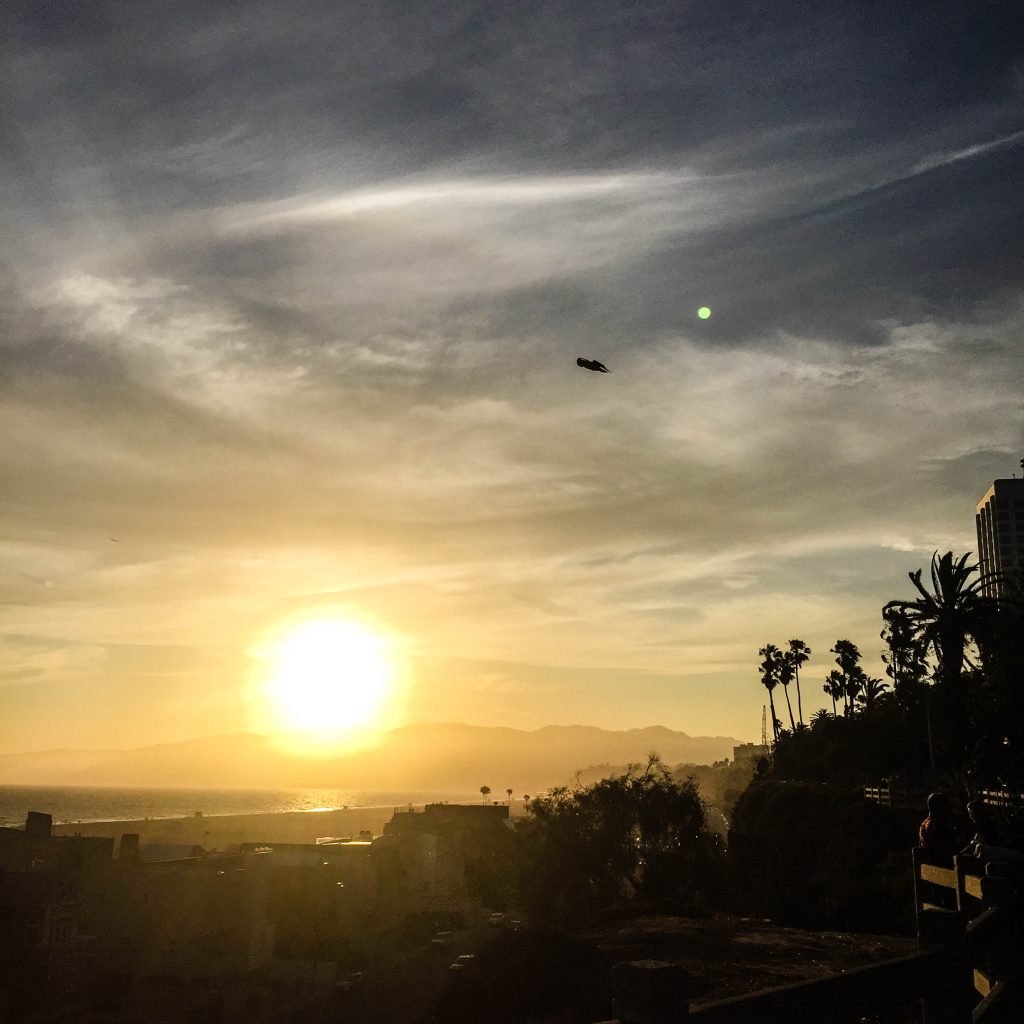 Later that day we went to Santa Monica and were lucky enough to witness this beautiful sunset, after which we had dinner at Misfit. A cool tapas bar on Santa Monica boulevard.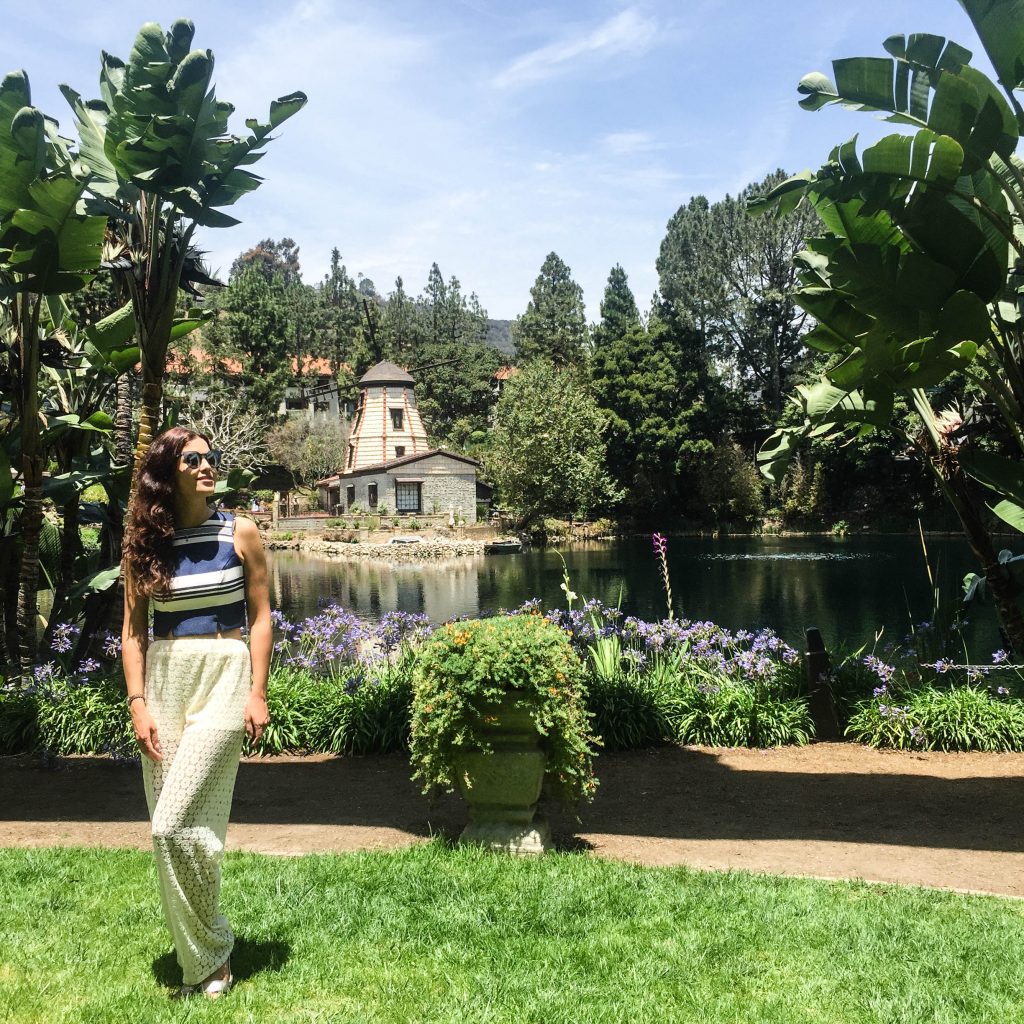 On Sunday morning we visited the Lake Shrine temple in Pacific Palisades. There's a temple on a hill overlooking the prettiest gardens, lake and located right next to the pacific ocean. You can read more about the experience in the 5 things to do in Los Angeles post.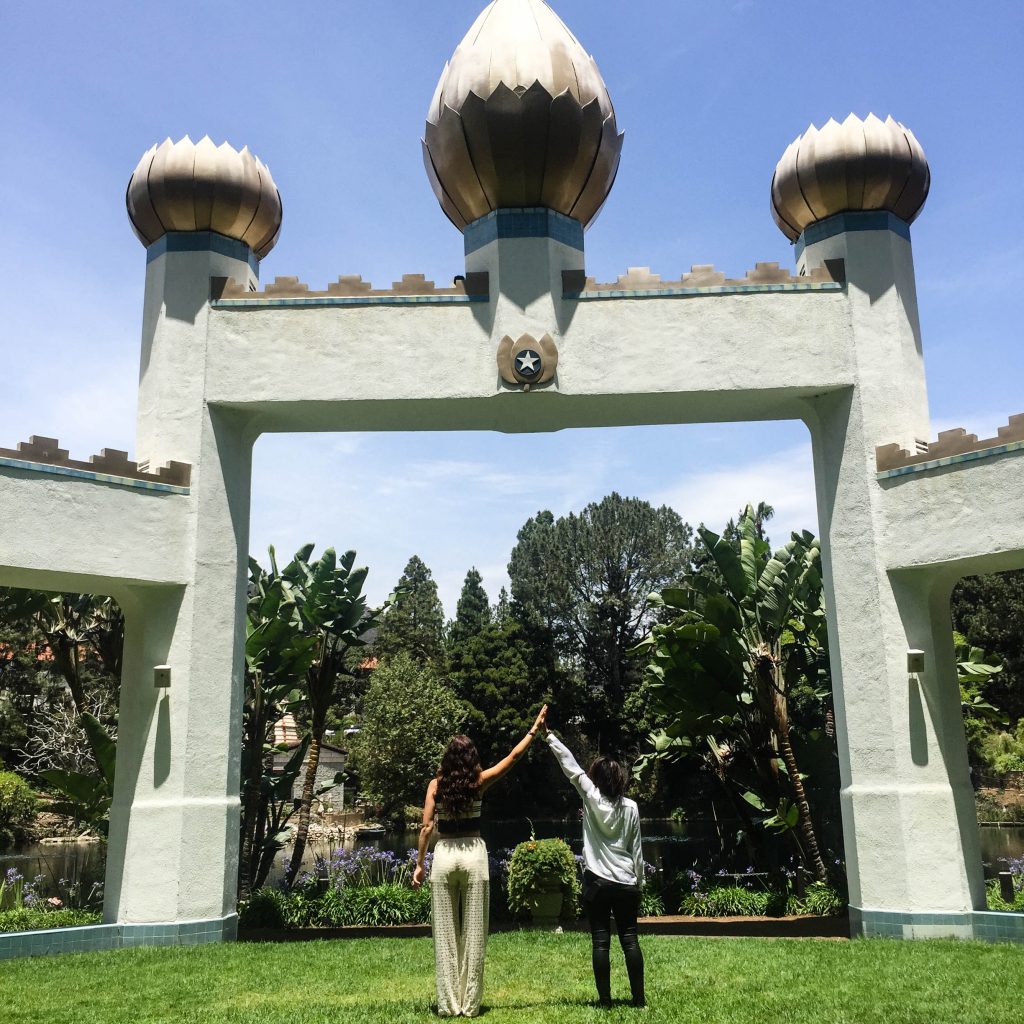 Girl power! This has become our signature move, in case you didn't notice yet…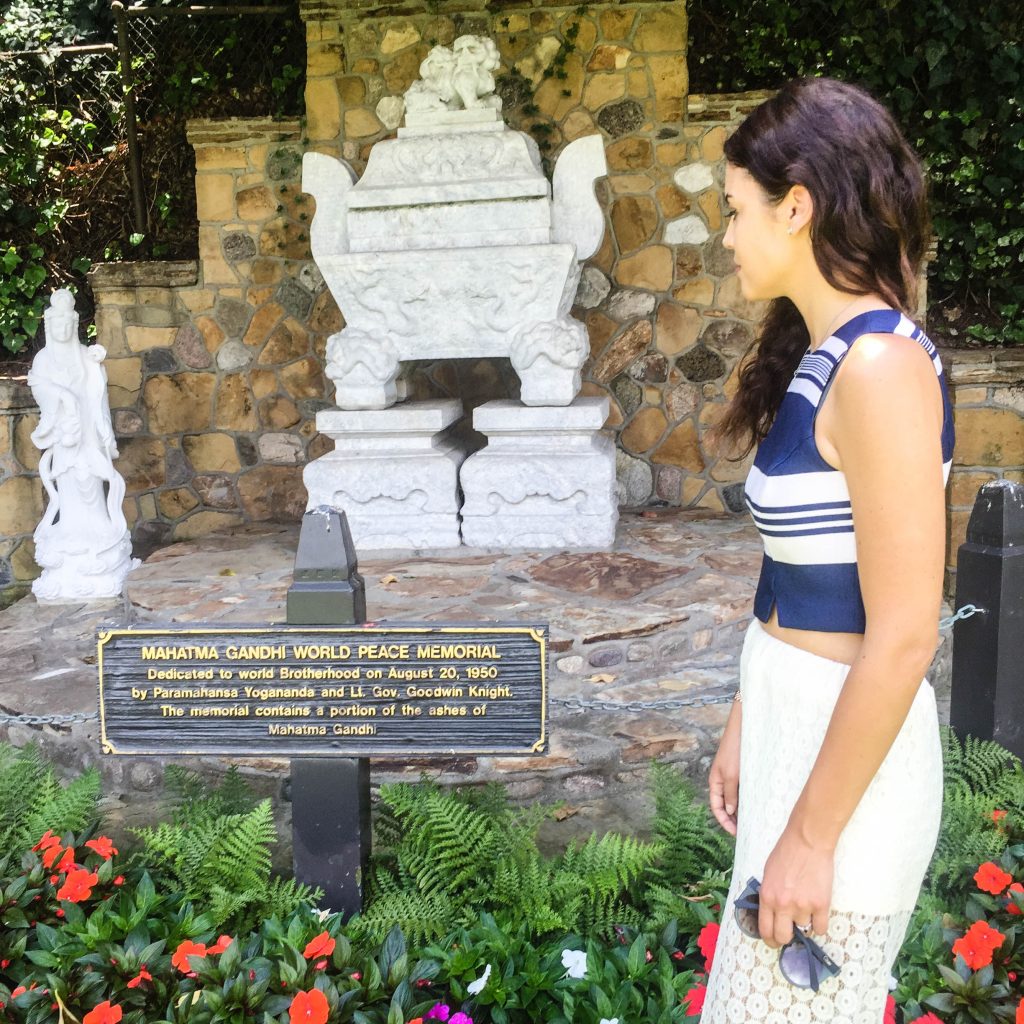 At the Mahatma Gandhi world peace memorial at Lake Shrine.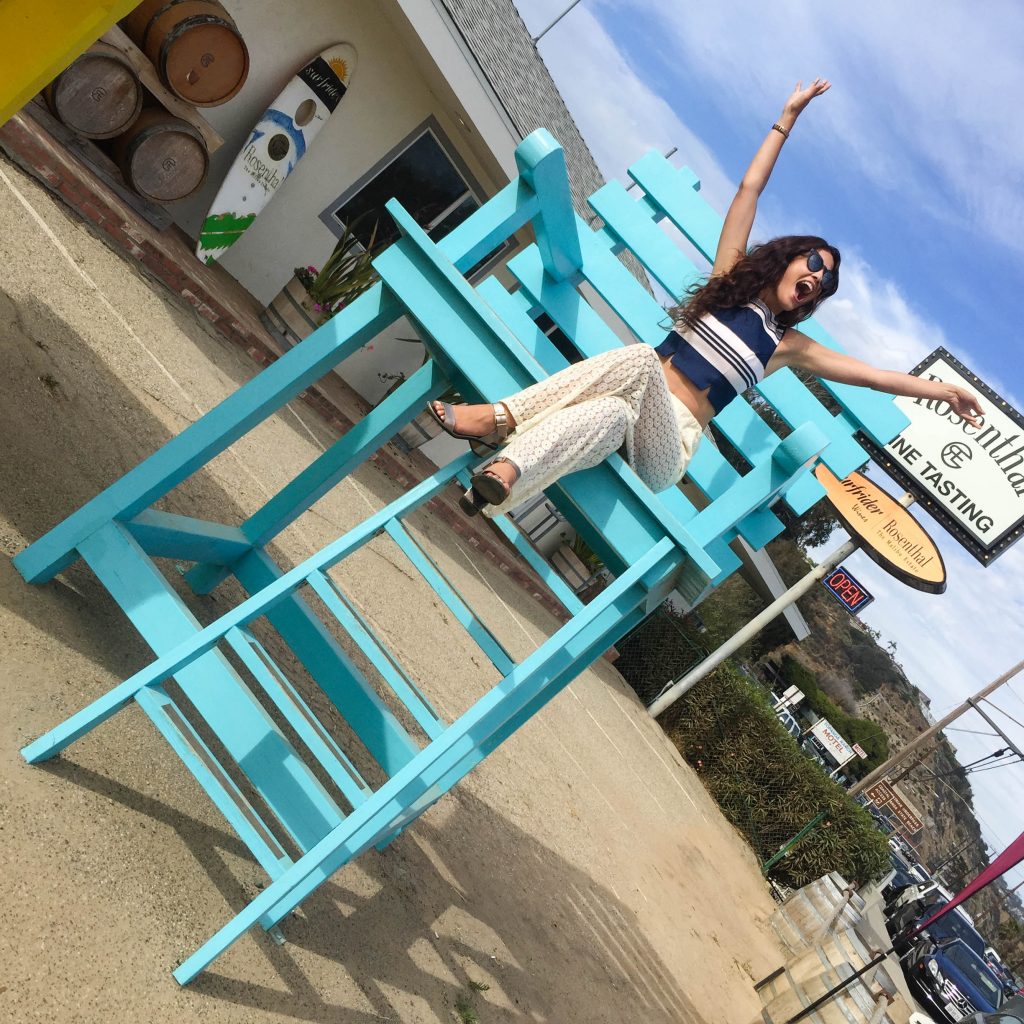 We headed for a seafood lunch along the ocean after visiting Lake Shrine and came across this gigantic chair where I of course had to take a photo…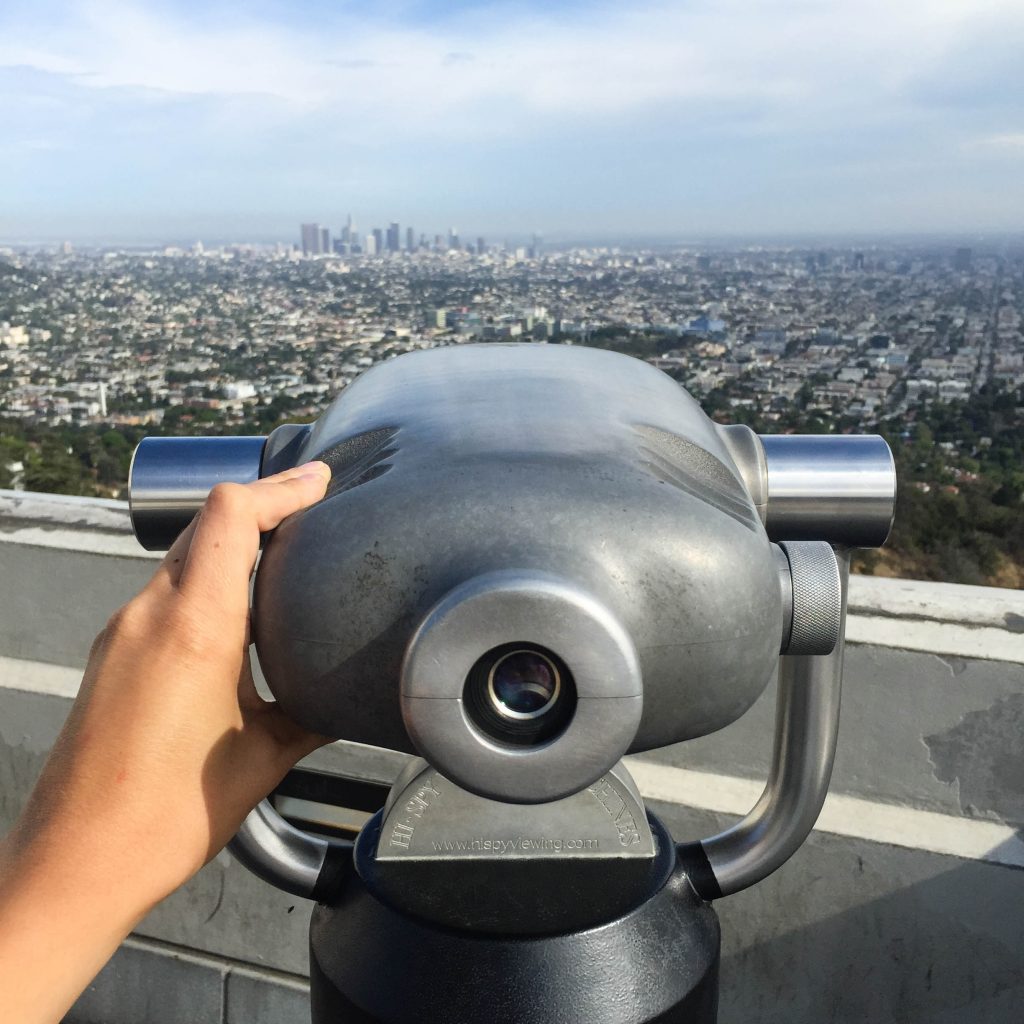 The next day we went to Griffith park observatory. From here you have a great view over the Los Angeles Skyline, you can see the famous Hollywood sign from up close or you can simply go for a hike in the hills. So many things to do!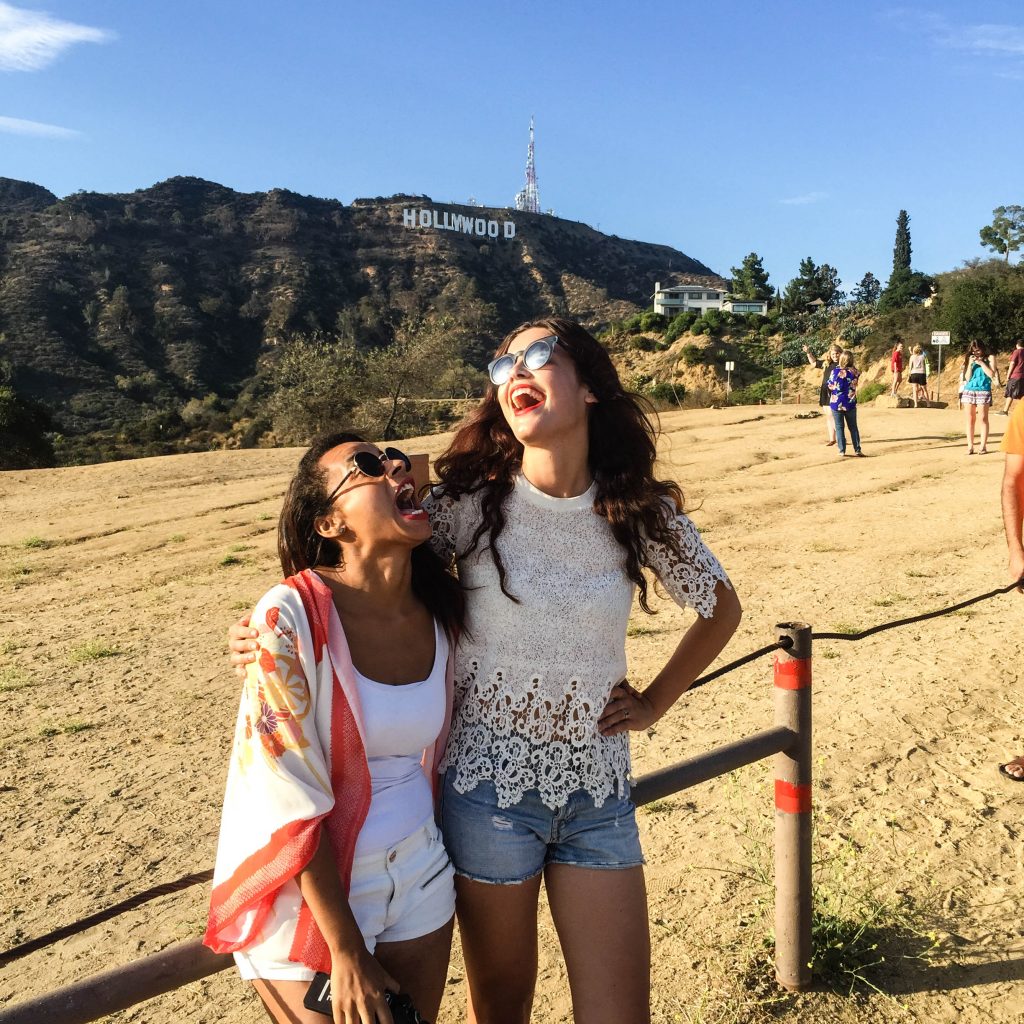 We're in Hollywood, YAY! Our driver helped us taking some photos, plus we had an ice cream break!

Fun to see the city from up close. Unfortunately it only worked for about 2 minutes…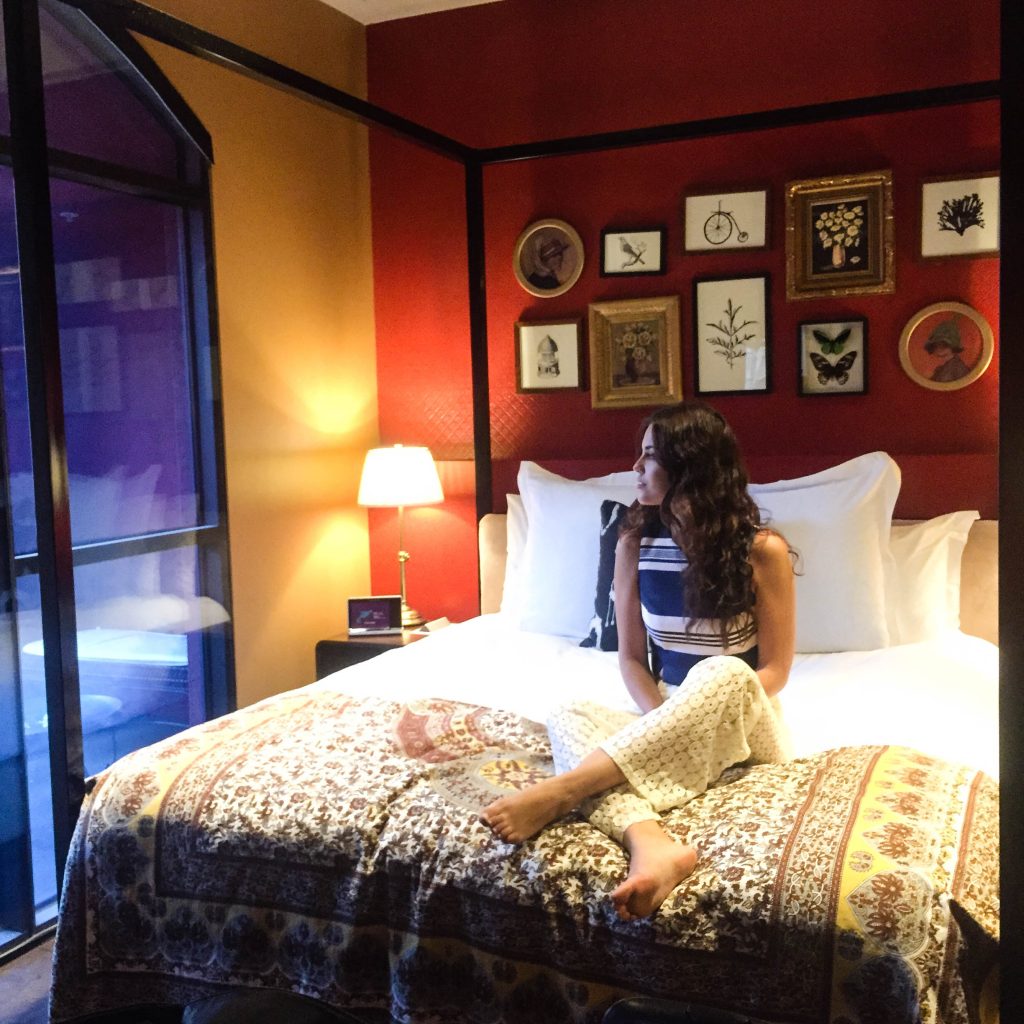 We felt a little sentimental when we arrived to the last hotel of our one month journey in the US.  The Redbury is located in central hollywood on the Walk of Fame and has the coolest rooms.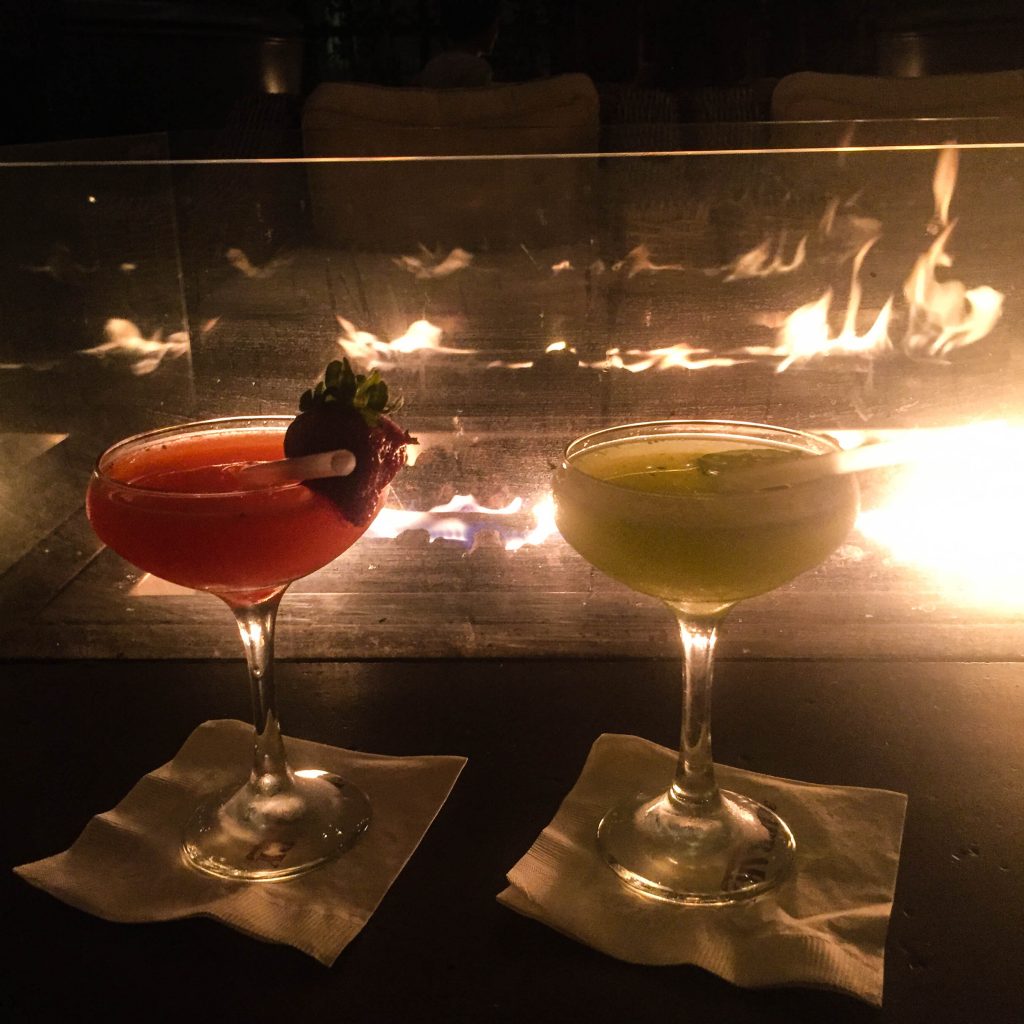 Dinner and cocktails by the fire at the Redbury later that night…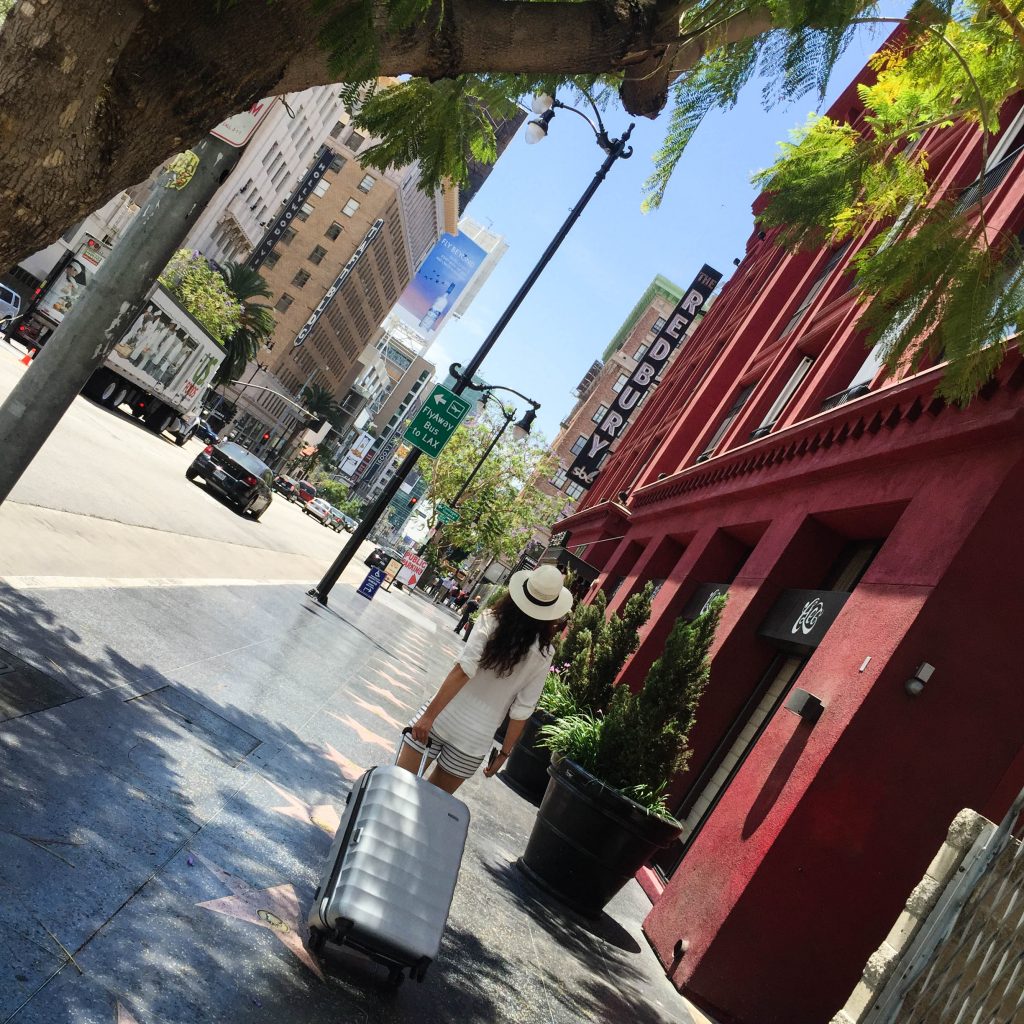 So sad to be leaving the US. We took this photo a day before leaving while shooting a project with our trusty American Tourister suitcases on the Walk of Fame.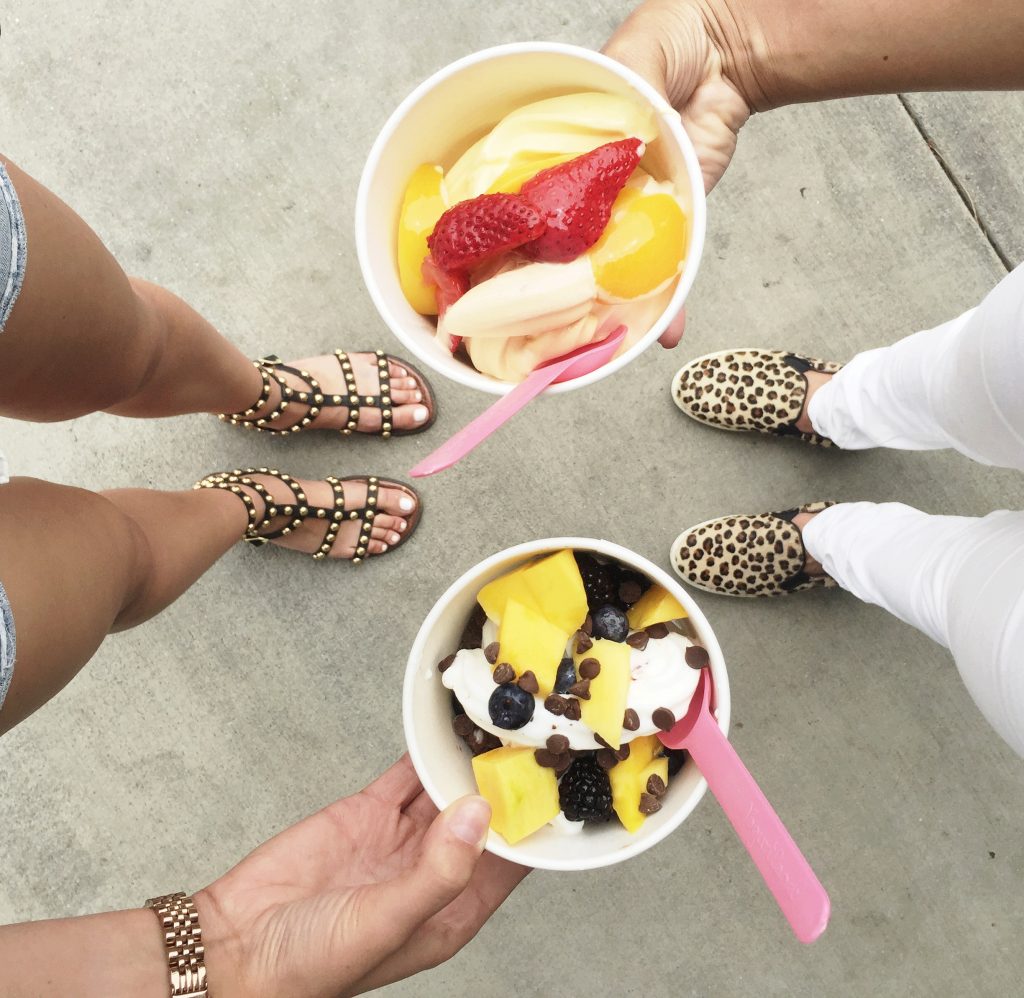 Can't even count how many Froyo's I had while in Los Angeles. My favourite snack ever!
Stay tuned for more of our United States coverage. Next up is Key West! Iphone diaries of all other destinations we've been to will be up soon as well. For more behind the scenes shots and live adventures make sure to follow @fashioncontainer on Instagram.