I've showed you the first hotel where we stayed in LA (
read the post here
), now it's time to show you what we got up to! My personal Iphone diaries of each destination are coming up too, so make sure to stay tuned with lots of exciting travel content. But for now… let's talk about what you absolutely can't miss out on while in Los Angeles.

1. Griffith observatory park
And no, you're not just visiting this place to take selfies with the Hollywood sign! The Griffith Observatory park is located in the Hills of Los Angeles and doesn't only offer lots of great hiking trails for your daily work out, it also has the most incredible view over the entire city. I knew LA was big, but when you're looking out over the city from the Observatory park it gets a whole different dimension. I'm pretty sure getting to this spot by public transport is impossible (life was though for us girls in LA who both don't have a driving license!), but lucky for us the amazing Redbury hotel where we stayed at organized for us a personal driver who was kind enough to drop us off, pick us up and then take us around to some more amazing spots. For example to the place which has the best view on the Hollywood sign. Score!
2. Malibu
Just out of LA, this area is a true gem. So much more peaceful and quiet than for example Venice beach or Santa Monica. I personally also thought Malibu was way more beautiful too. The road to get to Malibu from for example Santa Monica is absolutely gorgeous, so you'll not be bored for a moment during the ride. Get off at the Mailbu pier, wander around on the beaches, go for a surf and have a drink at the Malibu Farm Pier cafe. Great lounge chairs and they serve delicious food too.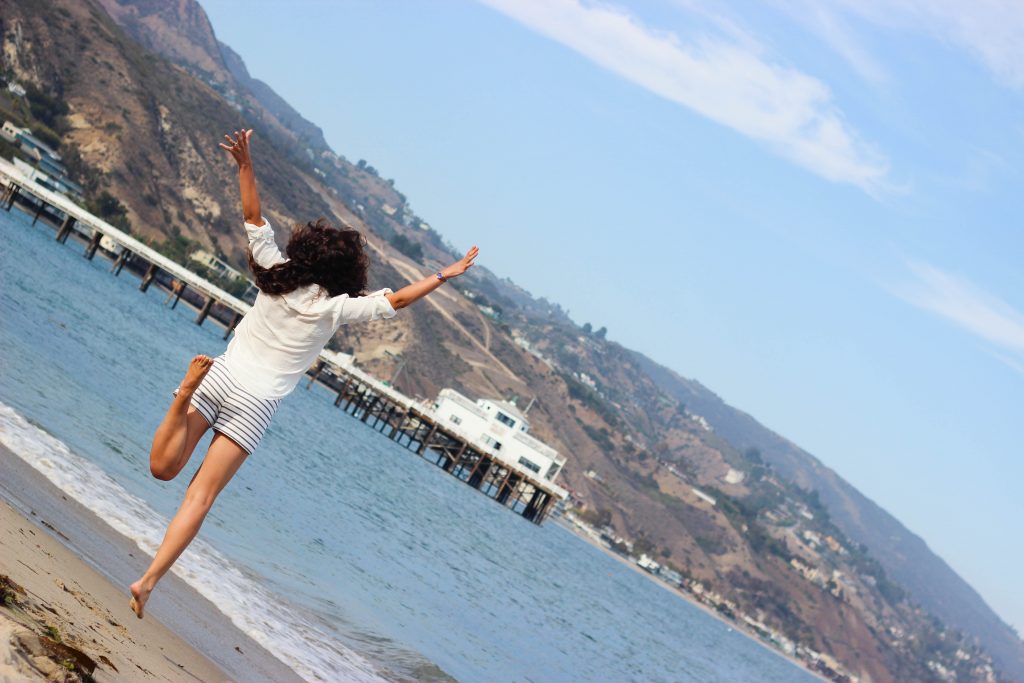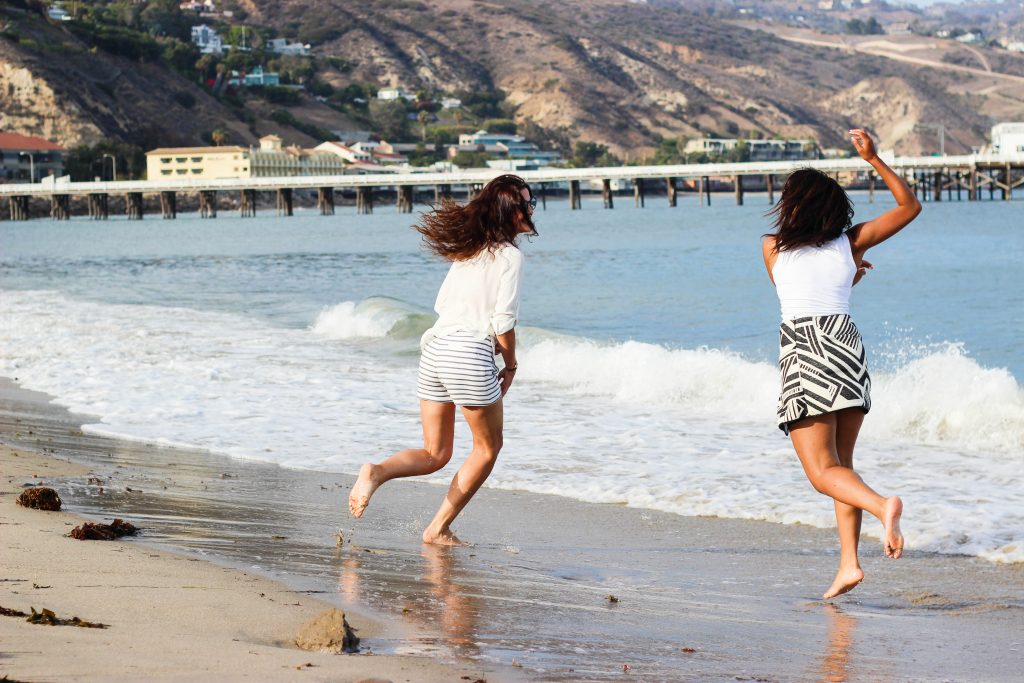 Not too sure what we're doing here, but I do know that we always find strangers kind enough to put up with our crazy photo requests.
3. Beverly Hills
…if only for the beautiful (and famous) palmtree lined streets. We stayed in this area for 3 days and absolutely loved it. Contrary to many other areas of LA, it's peaceful and charming. There's some really great hotels in the area that also happen to have some of the world's best restaurants and lounges that you absolutely HAVE to try. Our lunch at the Polo lounge in the Beverly Hills hotel, followed by drinks at the Cabana cafe by the pool was pure heaven for example.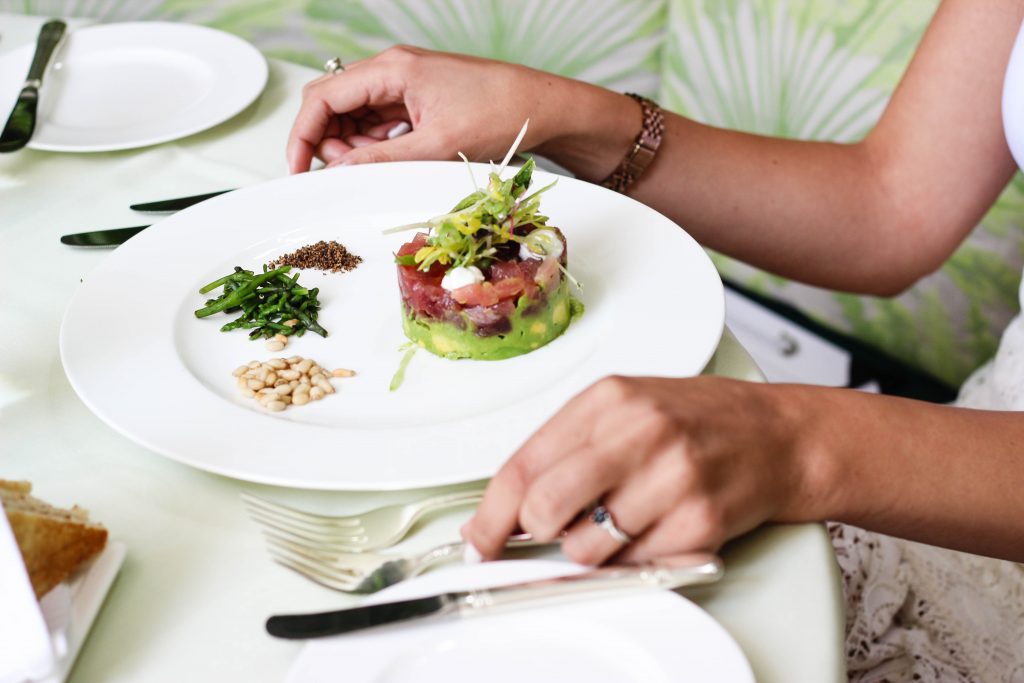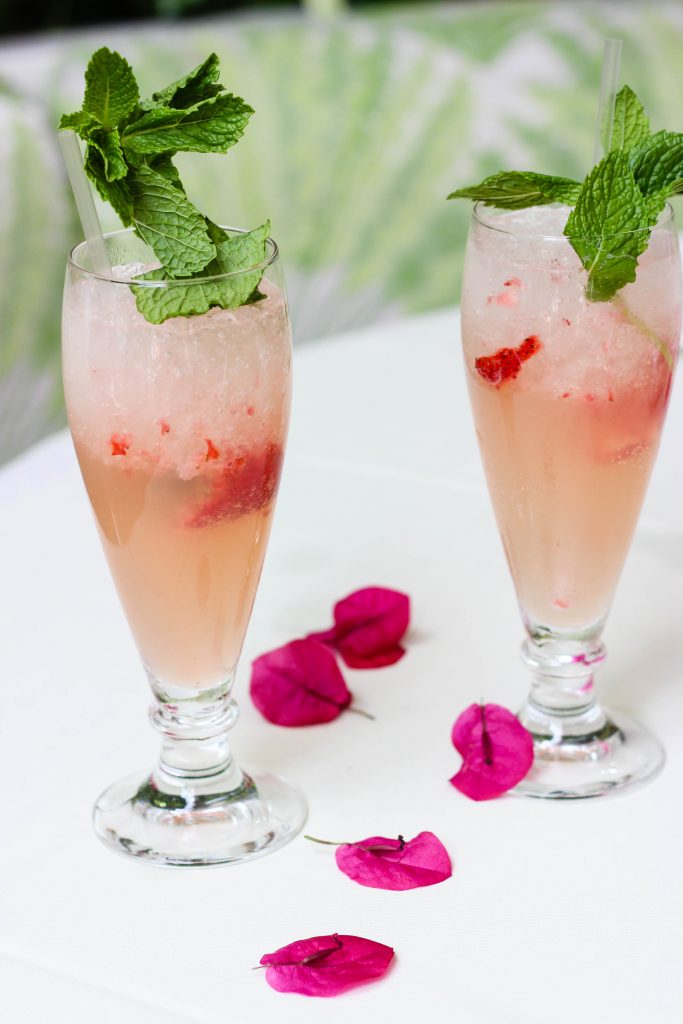 Lunch at the Polo Lounge in the Beverly Hills hotel. Here I'm having their out of this world delicious Tuna Tartar and Think Pink cocktail.
4. Santa Monica

This place is absolutely wonderful as long as you avoid the super touristy pier. There's many great restaurants, shops, of course the beach (go at sunset!) and generally a very nice vibe. We had dinner and drinks at a tapas bar and restuarant Misfit (thanks to a recommendation of a guy we met in San Francisco) and loved the experience. Food is incredible.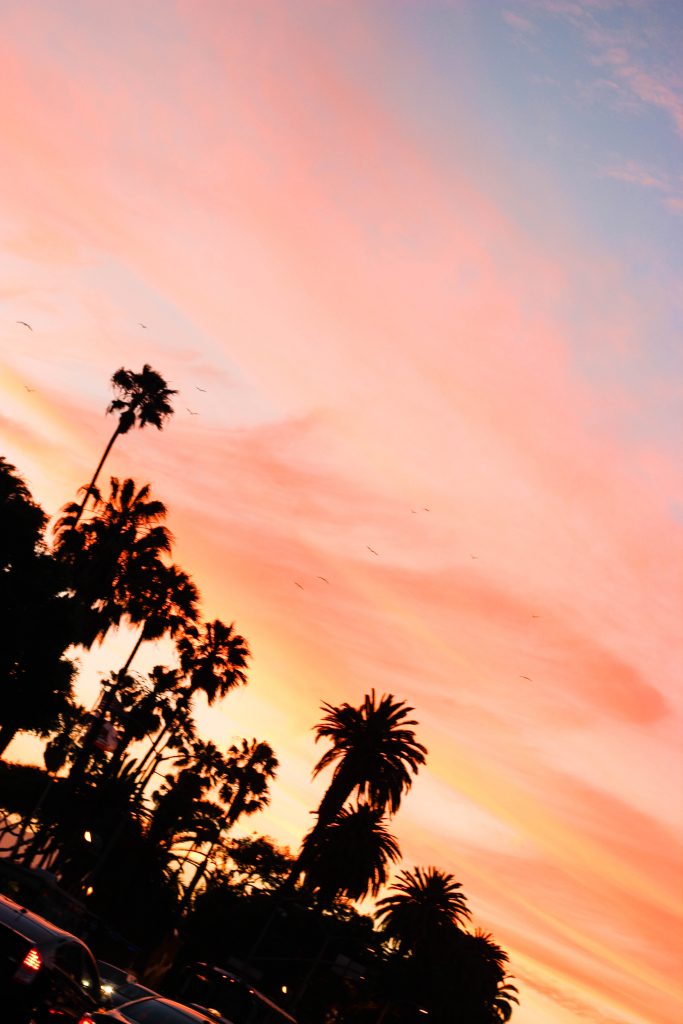 5. Lake Shrine Temple
What I love about meeting locals is that I'd otherwise never have heard about this wonderful place! We went to one of the services in the temple on Sunday morning and it was such a interesting, new experience! The temple is surrounded by a ten acre site with a little lake, gardens and the Mahatma Gandhi world peace memorial. A portion of Gandhi's ashes is enshrined here, which makes it a truly special place. Truth to be said, this is also a great place to come even if it's not to join one of the services in the temple or meditate.
 Photographer: Tatiane Kozijn
Have you been to Los Angeles? What are your favourite things to do?