I don't know what it is about San Francisco, but there's something so laid back and relaxing about the city. You really don't have to be doing much at all, just wandering the streets could keep me entertained for days. We had the pleasure of staying at some really incredible hotels while in San Francisco as well, here are some of my favourite Iphone snaps accompanied with stories.

What started as a random walk, ended up on Telegraph Hill with this incredible view. Sometimes the best travel memories are made when you don't plan a thing and just go wherever. We were on the hill late afternoon and seeing the sun set over the city was just one of those incredible feelings I won't forget. The only thing we regretted was not taking a bottle of wine with us…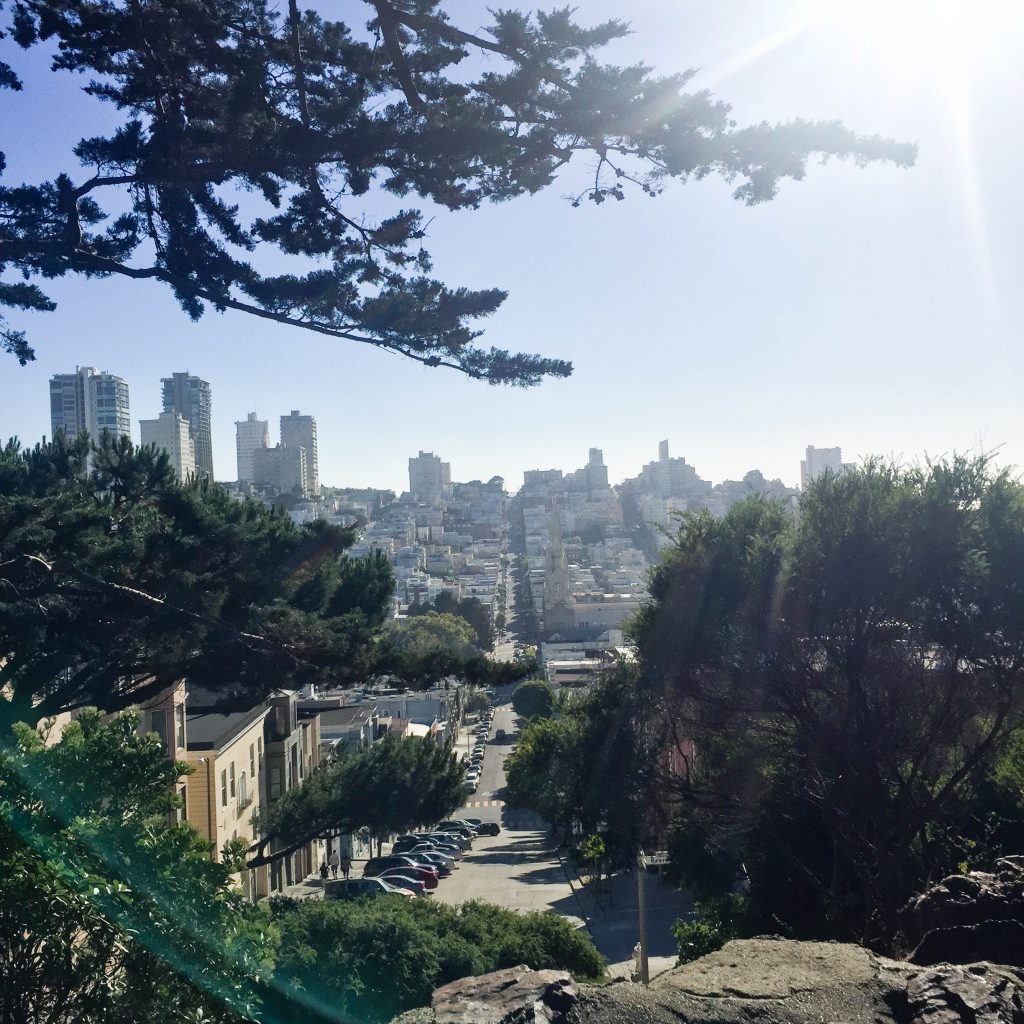 Late afternoon light over San Francisco peeking through the trees…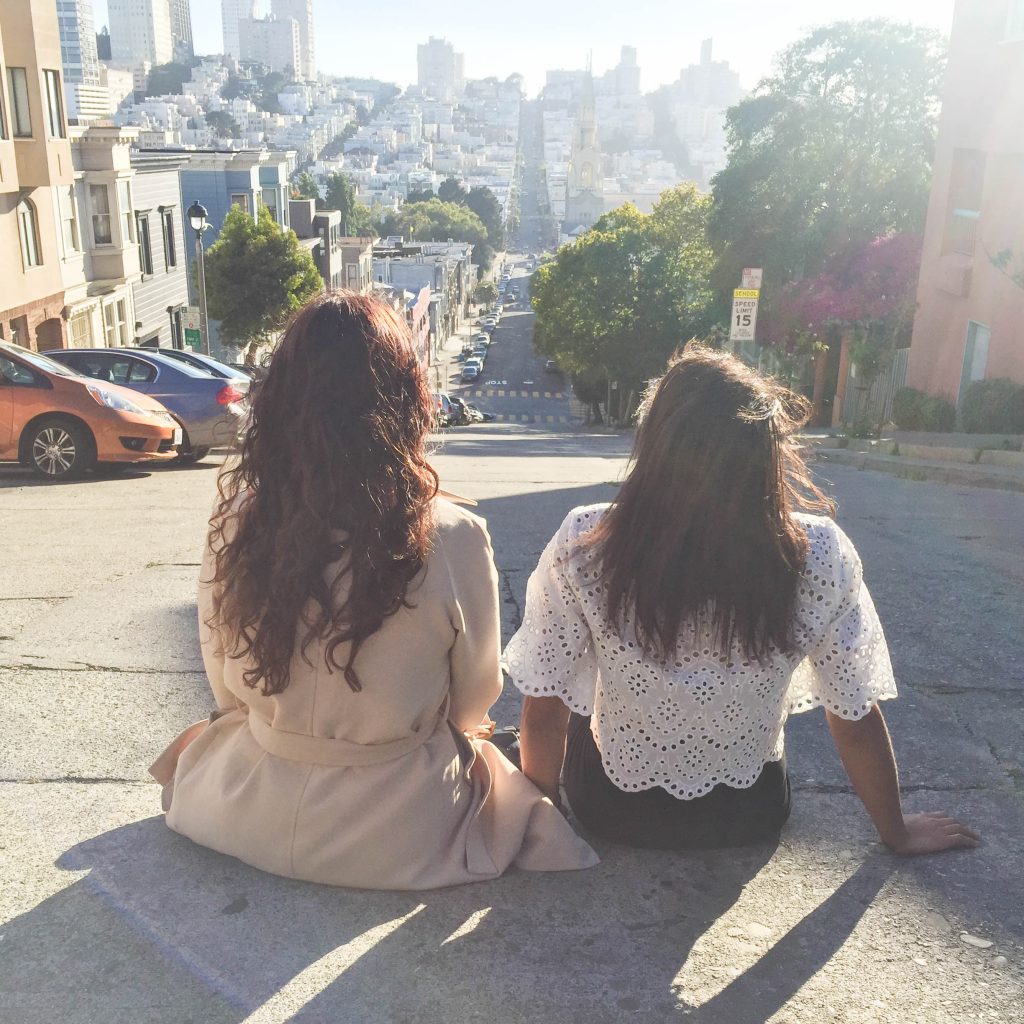 We were tired from the walk and just randomly sat down on the middle of the road. Of course not without asking someone to take a picture of us.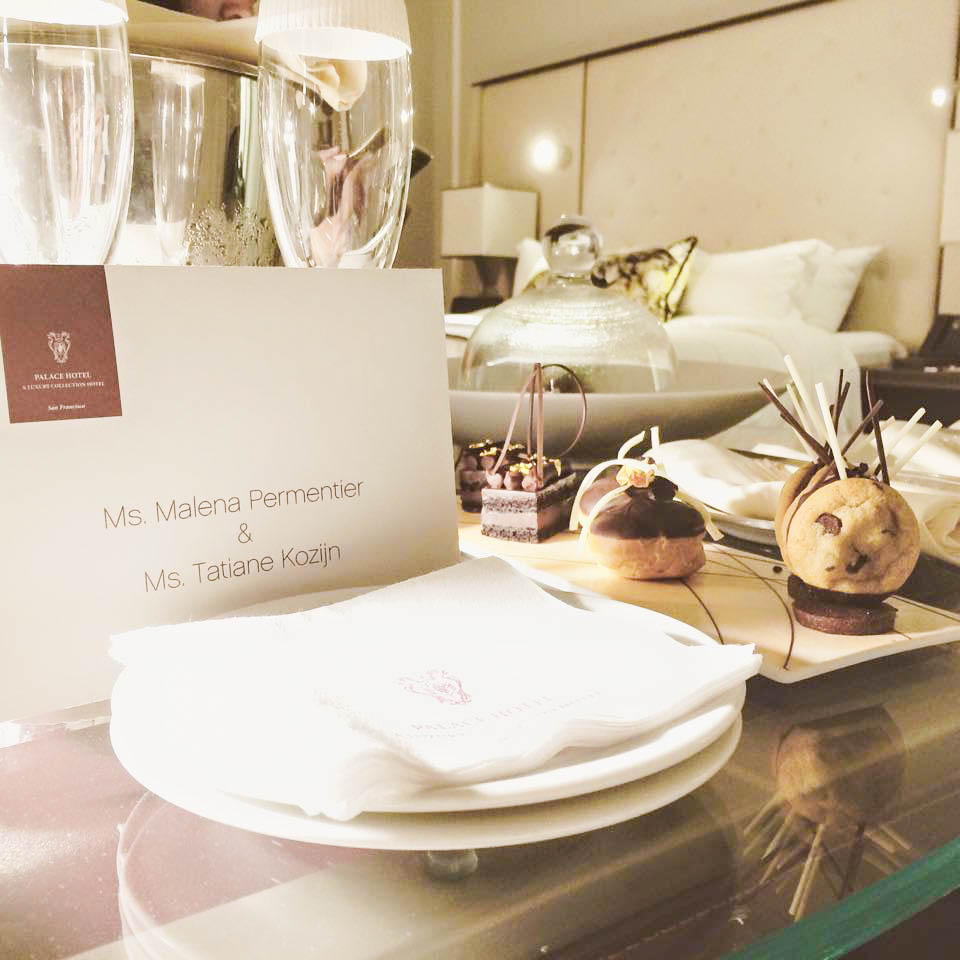 This is how we were welcomed at the Palace hotel. SO good! Those cakes were super delicious by the way…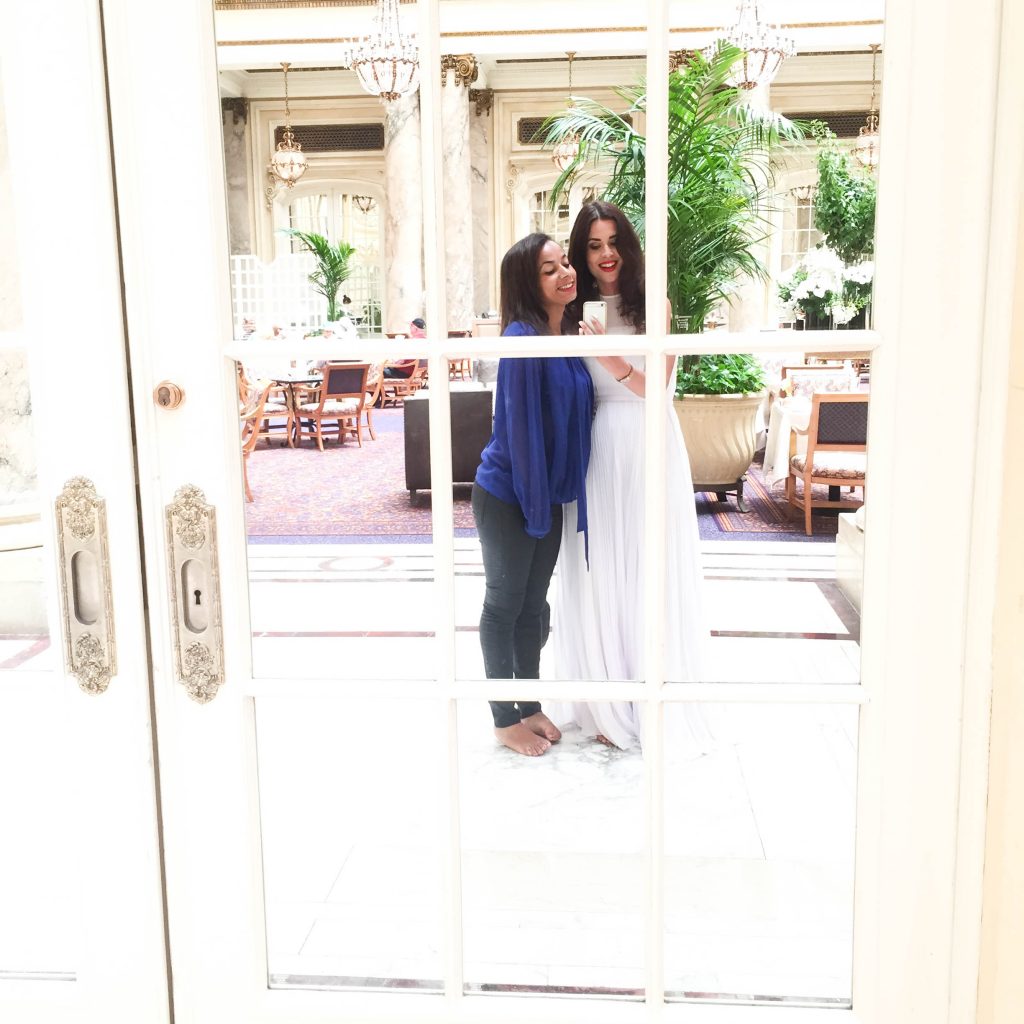 Mirror selfie in the Garden Court before shooting. Of course not before having a gigantic breakfast…

Fresh orange juice, fruits, poached eggs with crab, a perfect cappuccino. Yep, breakfast really doesn't get better than this.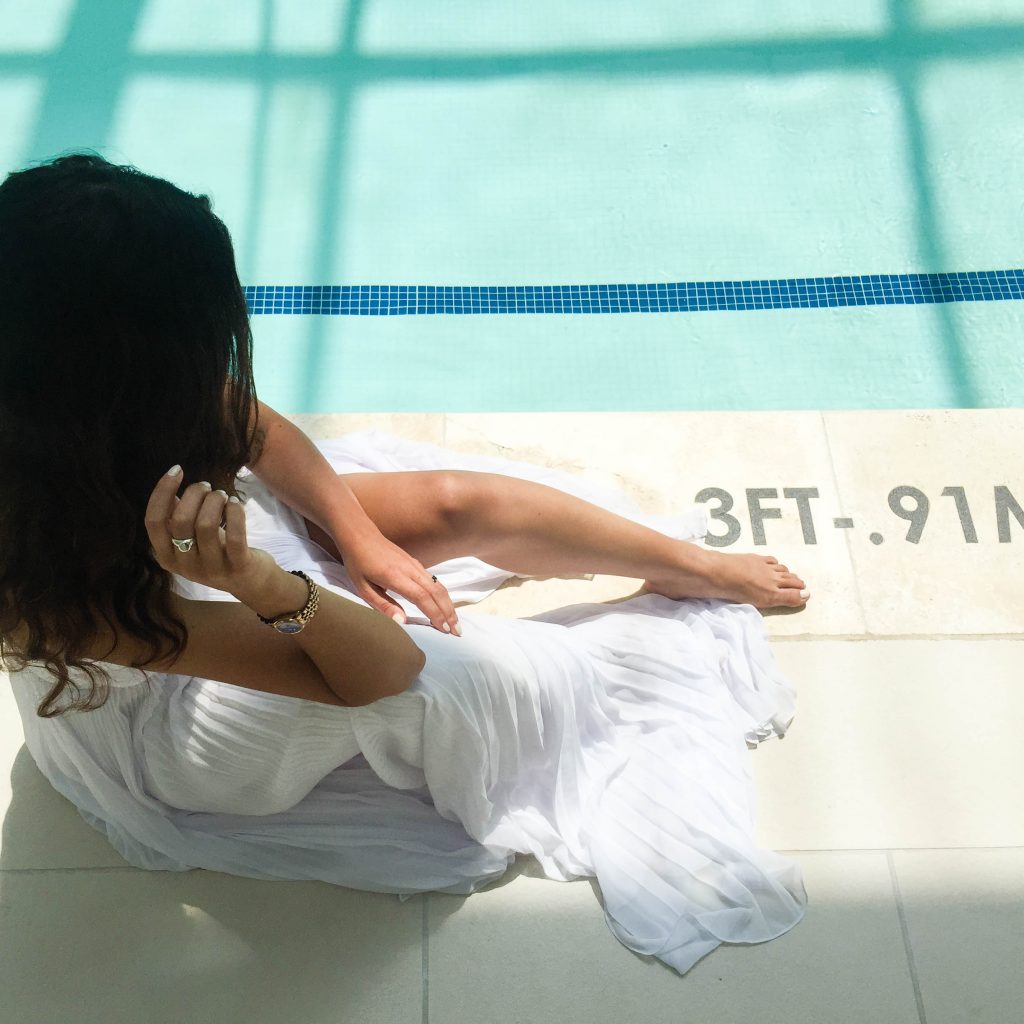 Shooting time at the Pool! Such a beautiful setting, I felt like jumping in…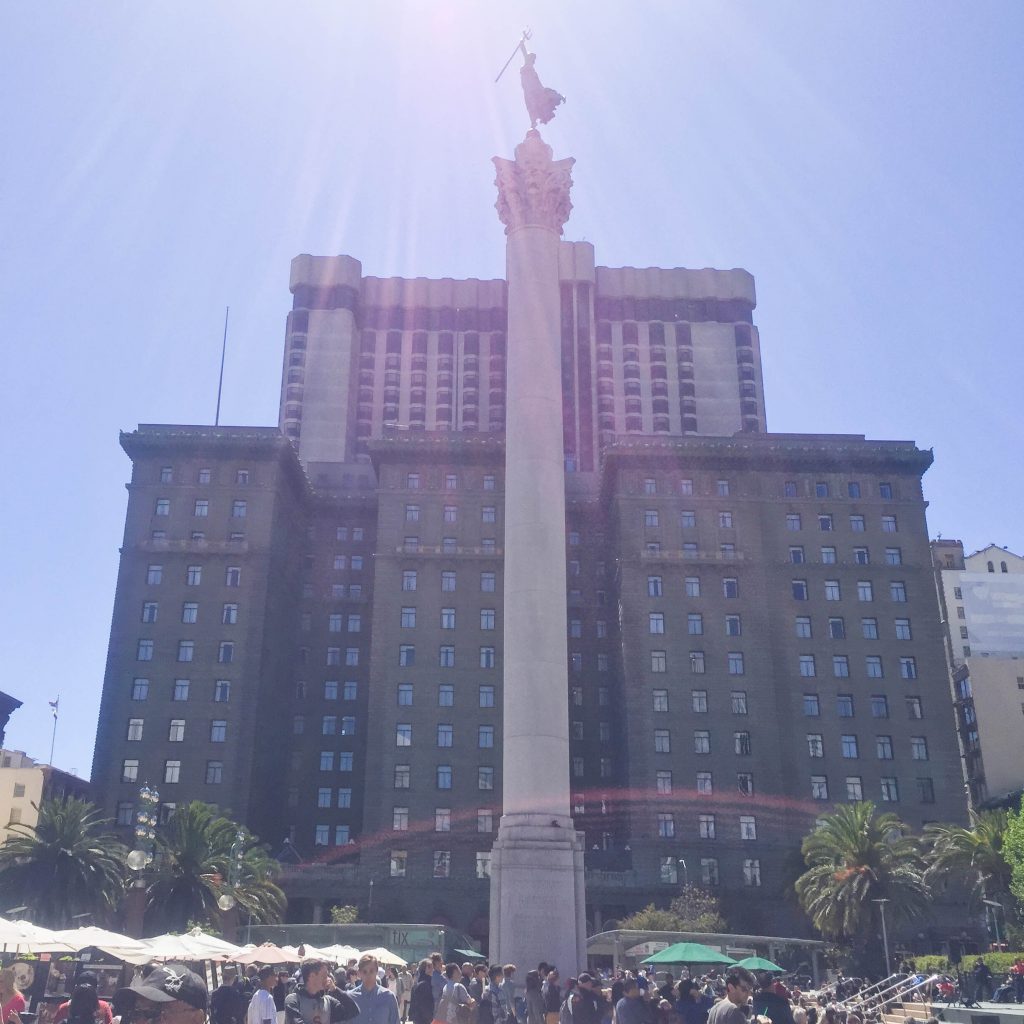 The Palace hotel is located near to Union Square where went to have a look after shooting. There was a little market/outdoor concert going on. Such a cool vibe!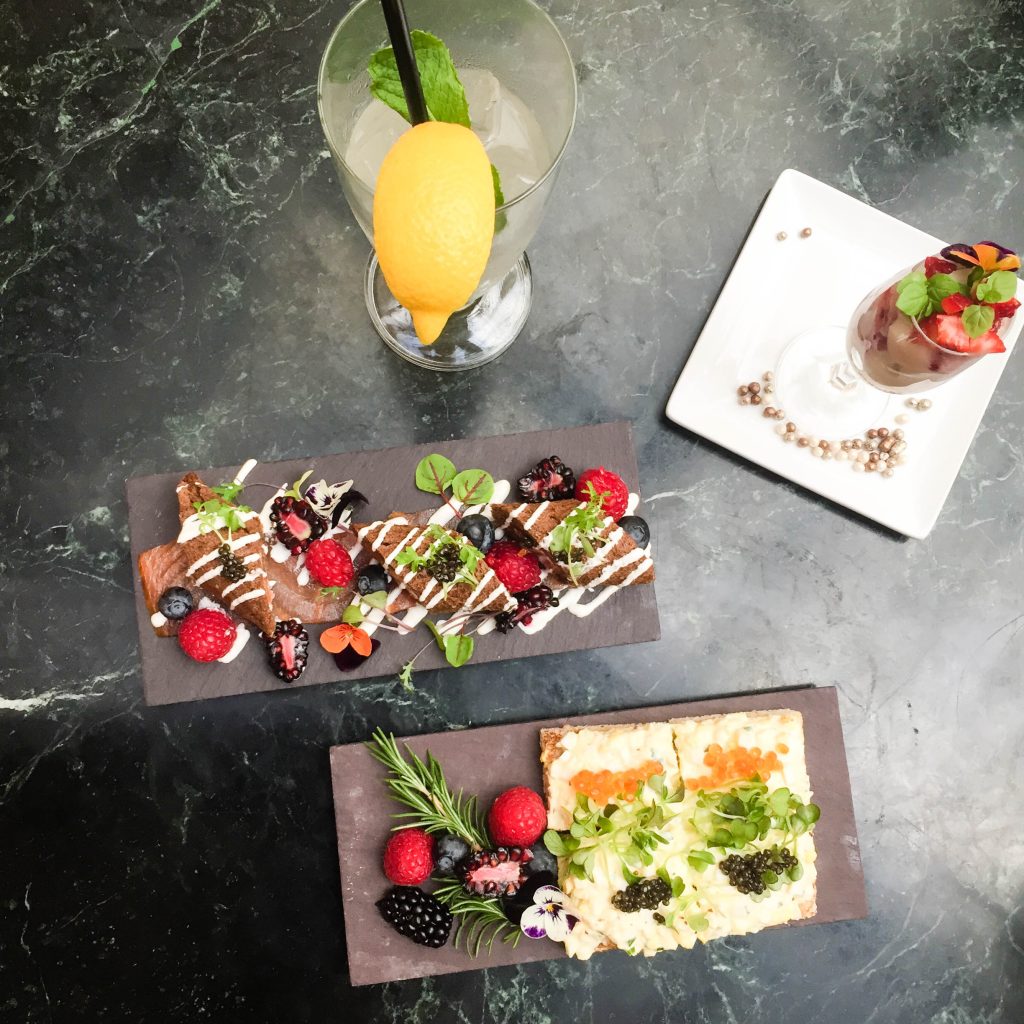 Some little bites at the Palace after we finish shooting. Have you ever seen food so pretty?! SO delicious too.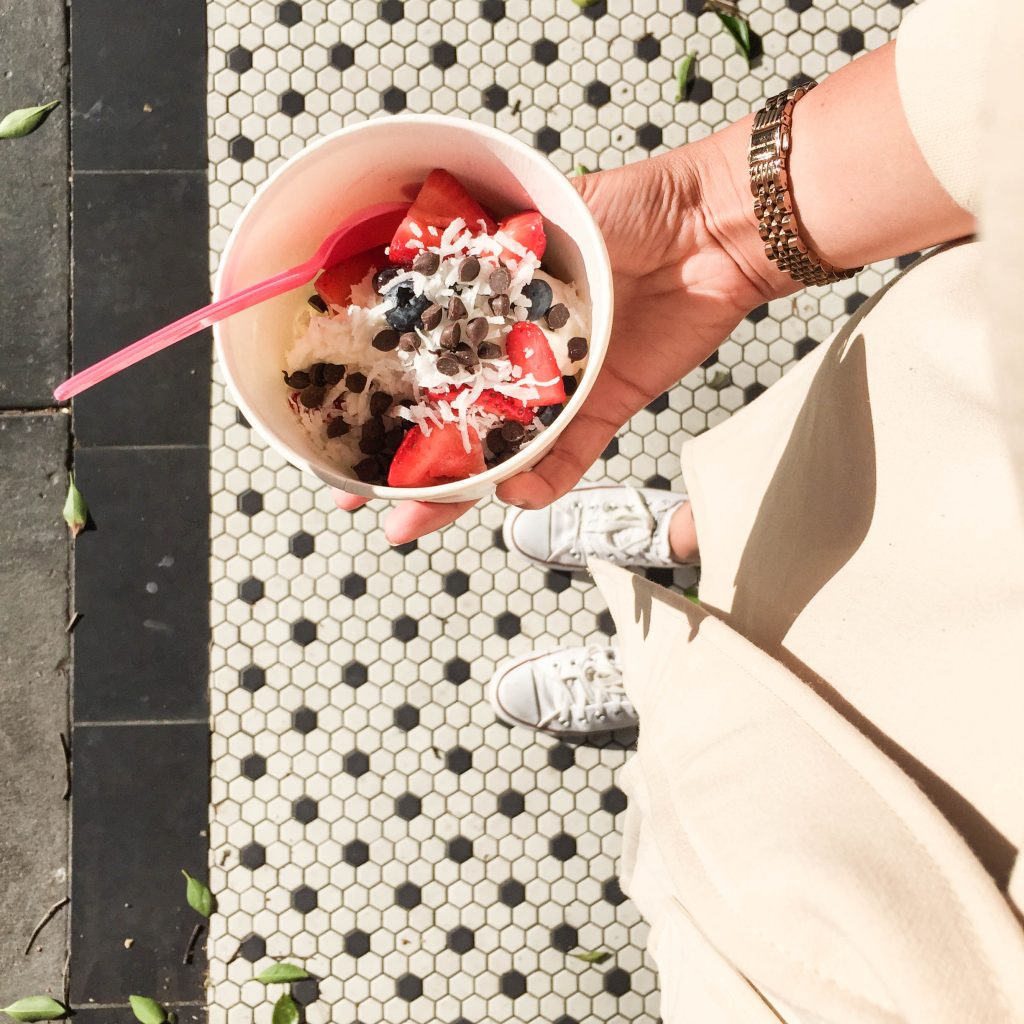 It's always a good time for Froyo! I honestly could have some for breakfast, lunch and dinner. Yum!  Here I went for plain yoghurt with berries, coconut and chocolate.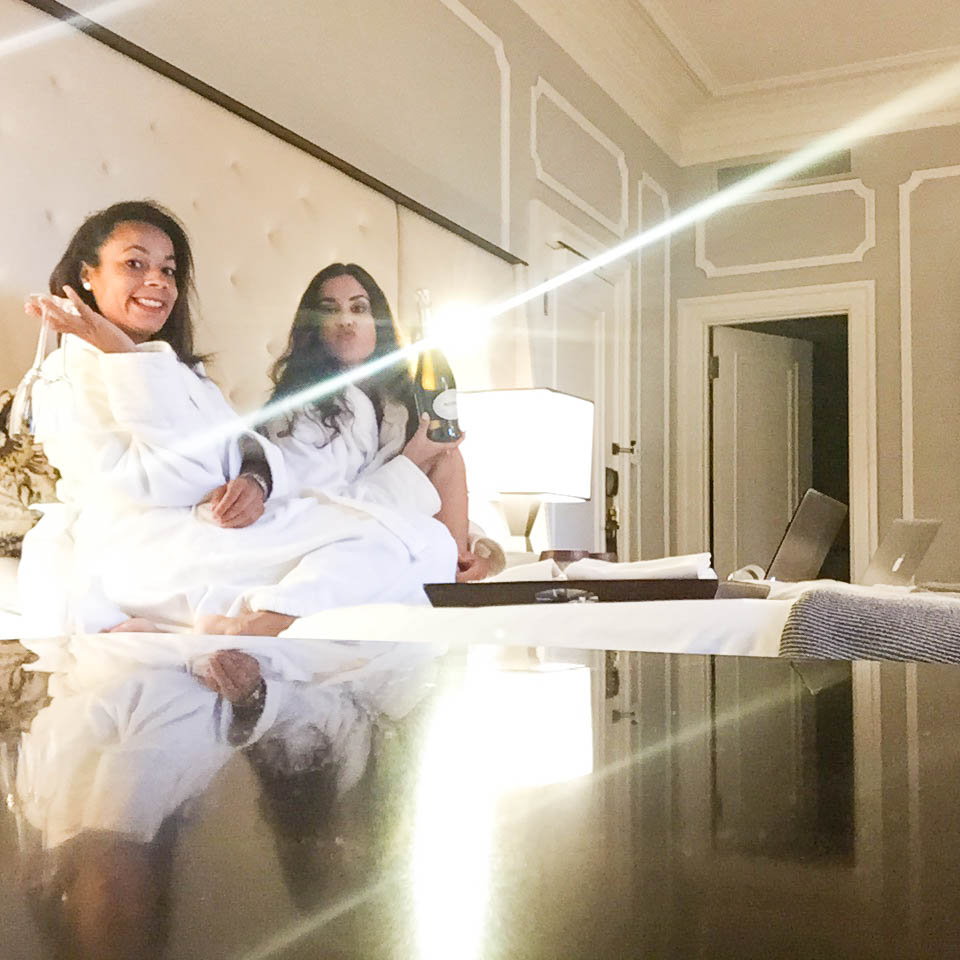 At night Tatiane and I were feeling lazy and decided to pop a bottle of champagne and order room service while working from bed in our bathrobes. Not a bad life at all ;).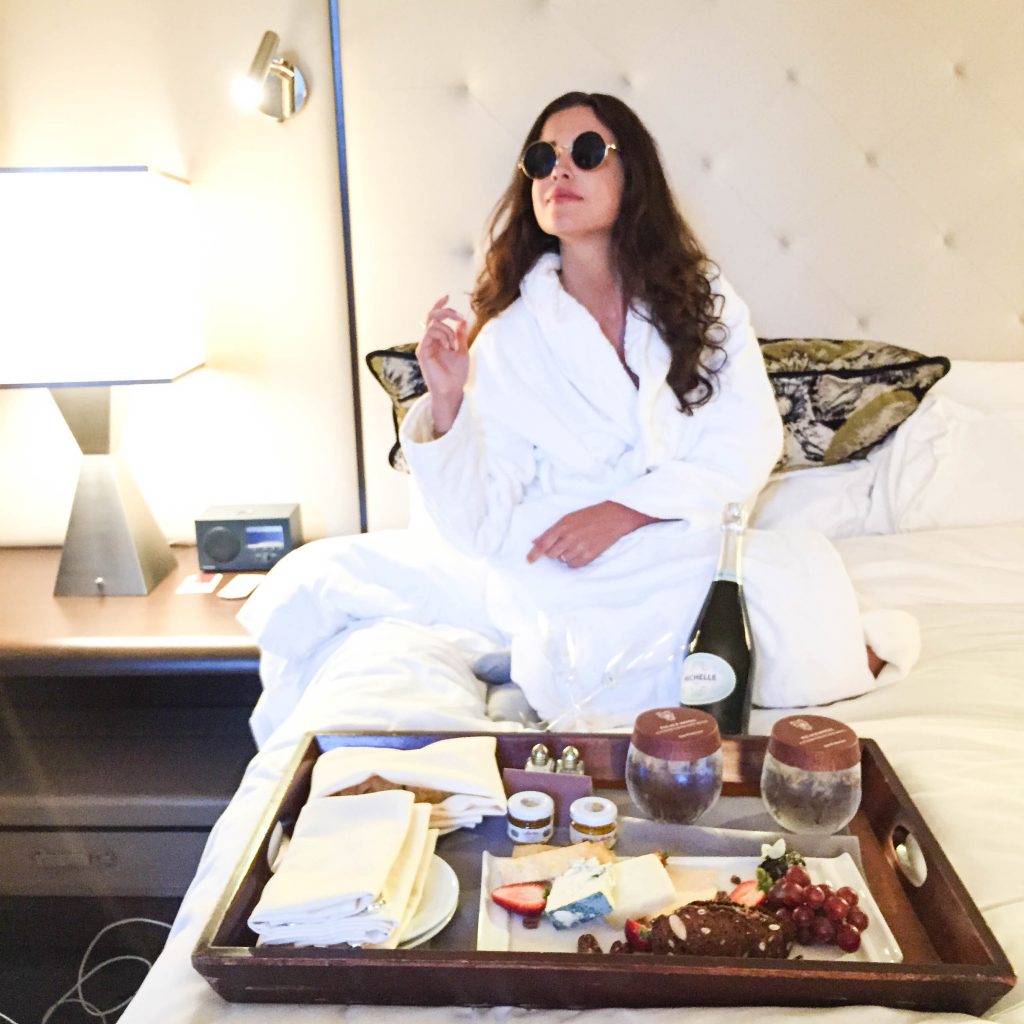 It had to be done, hahaha. Tatiane's genius idea.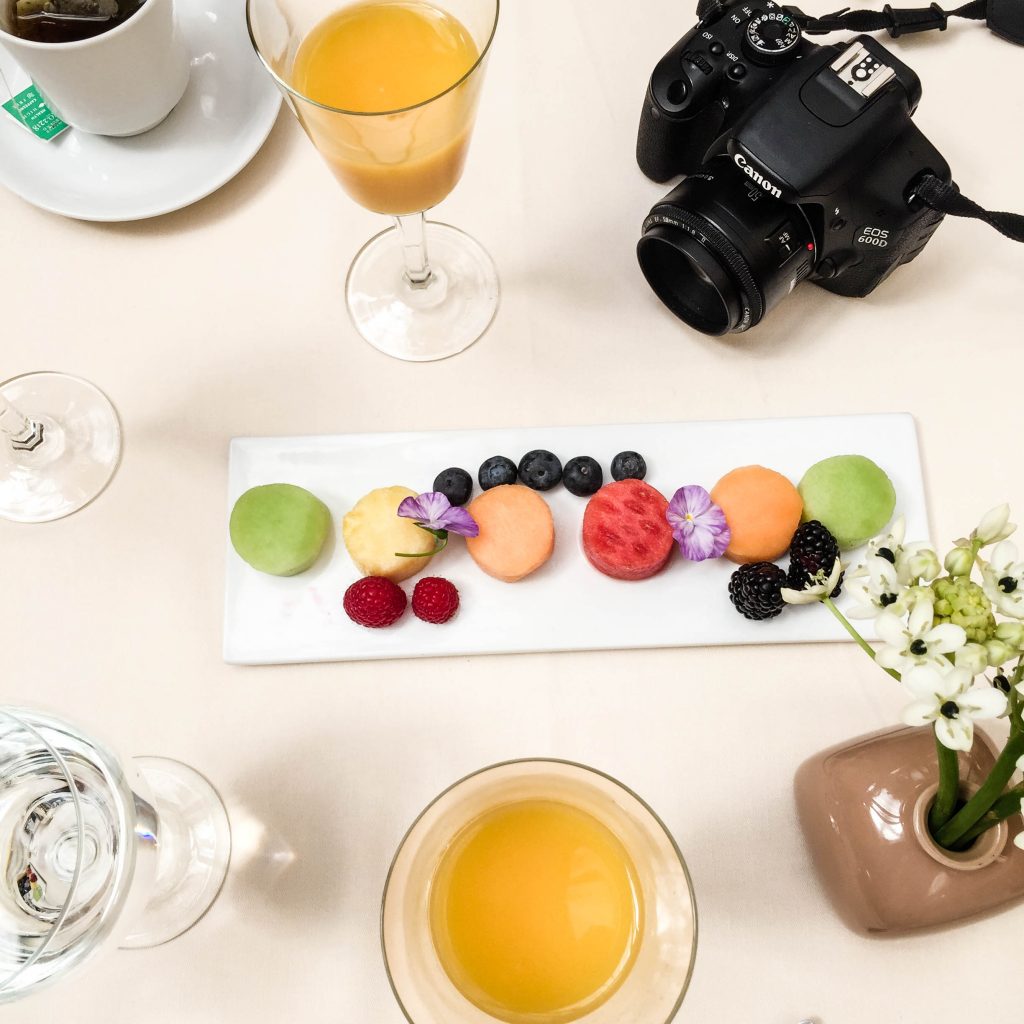 Breakfast at the Palace always looks like a piece of art…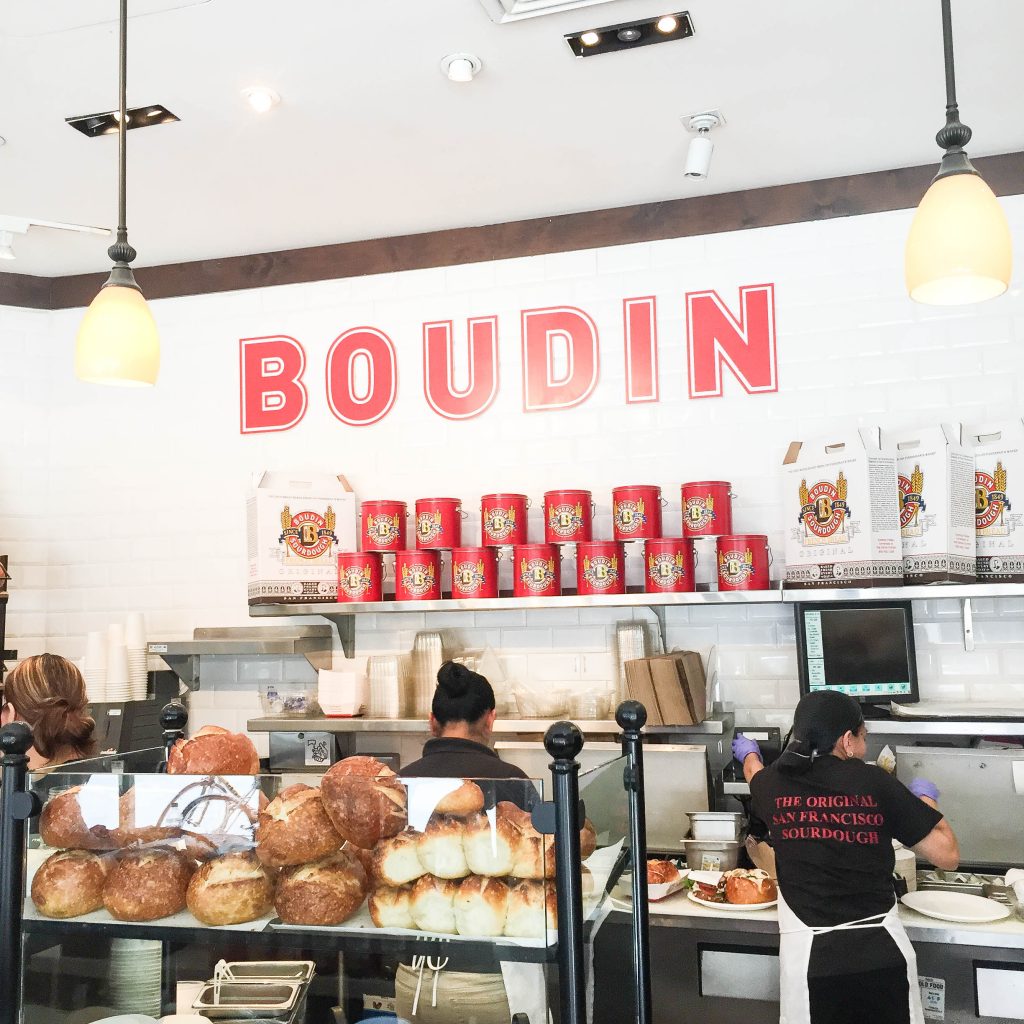 Soup in a bowl of sourdough bread at Bodin for lunch the next day. Genius idea!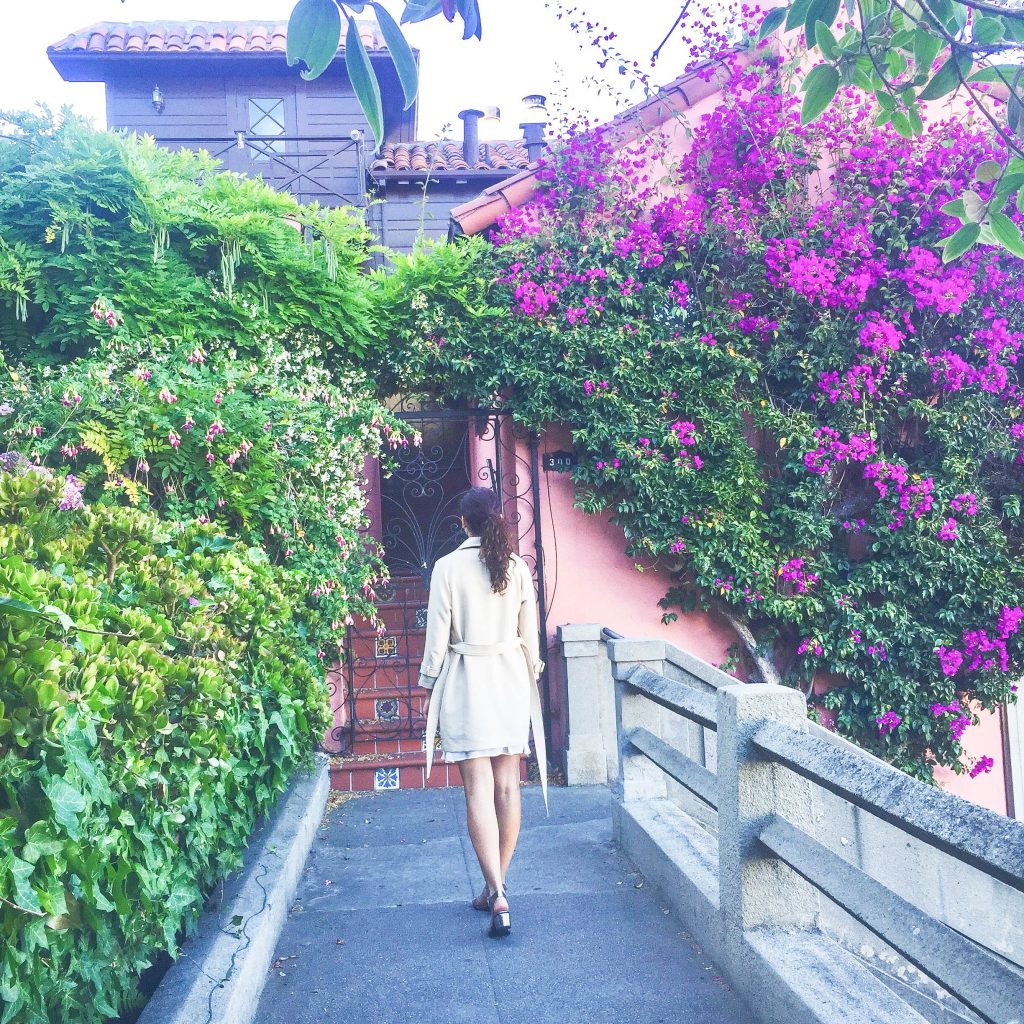 So many pretty, hidden corners in San Francisco. Wearing these sandals wasn't a very smart day (we walked 10km per day on average), so I swapped to my converse sneakers for the rest of the days. Most of the time at least.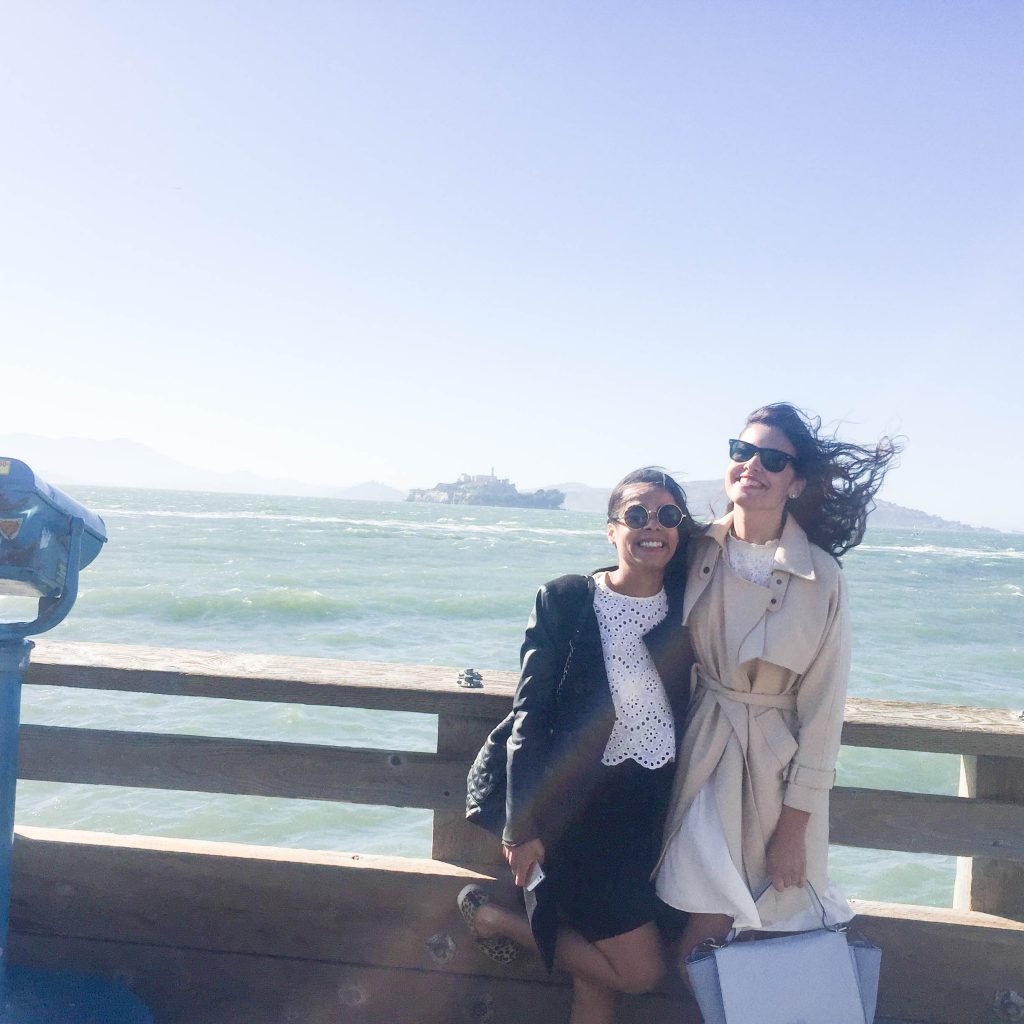 Made it to Fishermen's wharf! See Alcatraz in the distance? It was super cold and windy, we were both freezing.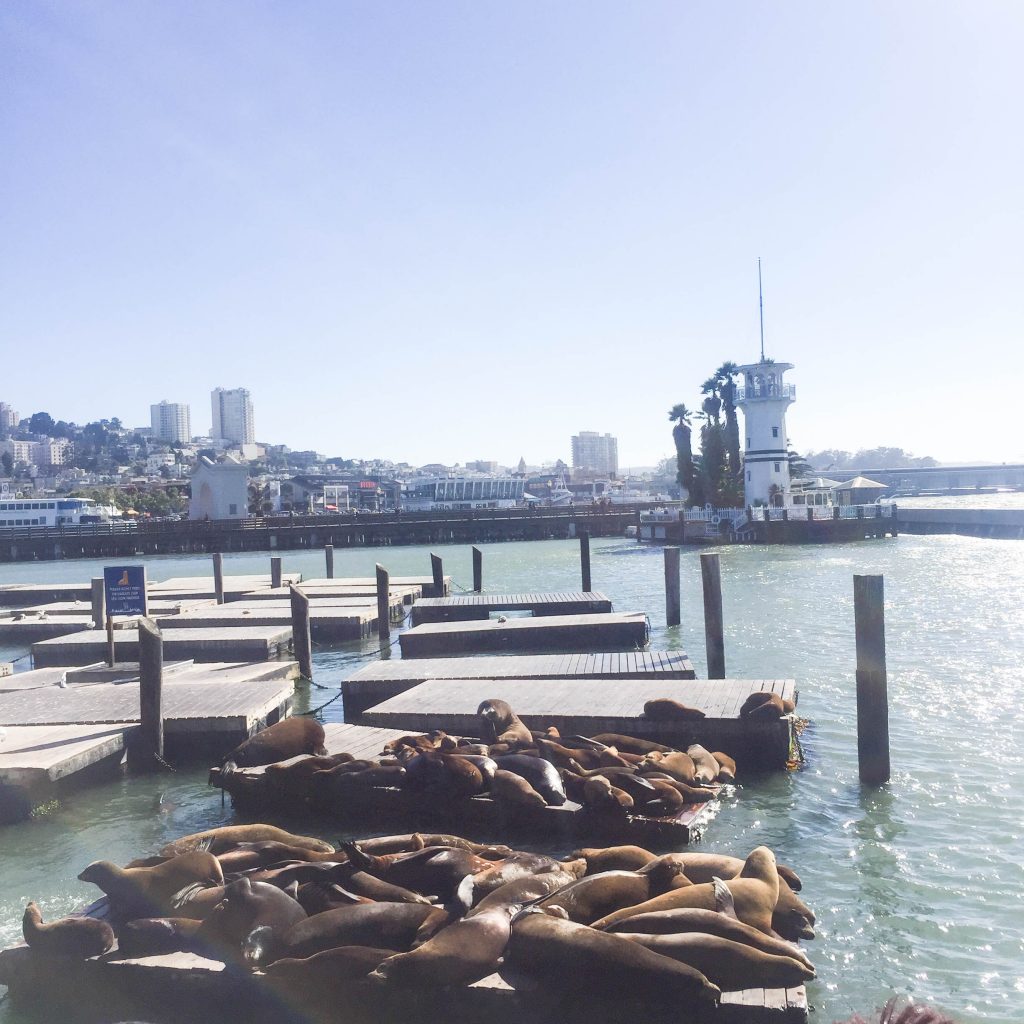 Of course we also had to pay a visit to the sea lions at Pier 39. What a smell… so cute though.

At the end of the day we make our hotel swap. Hello Intercontinental…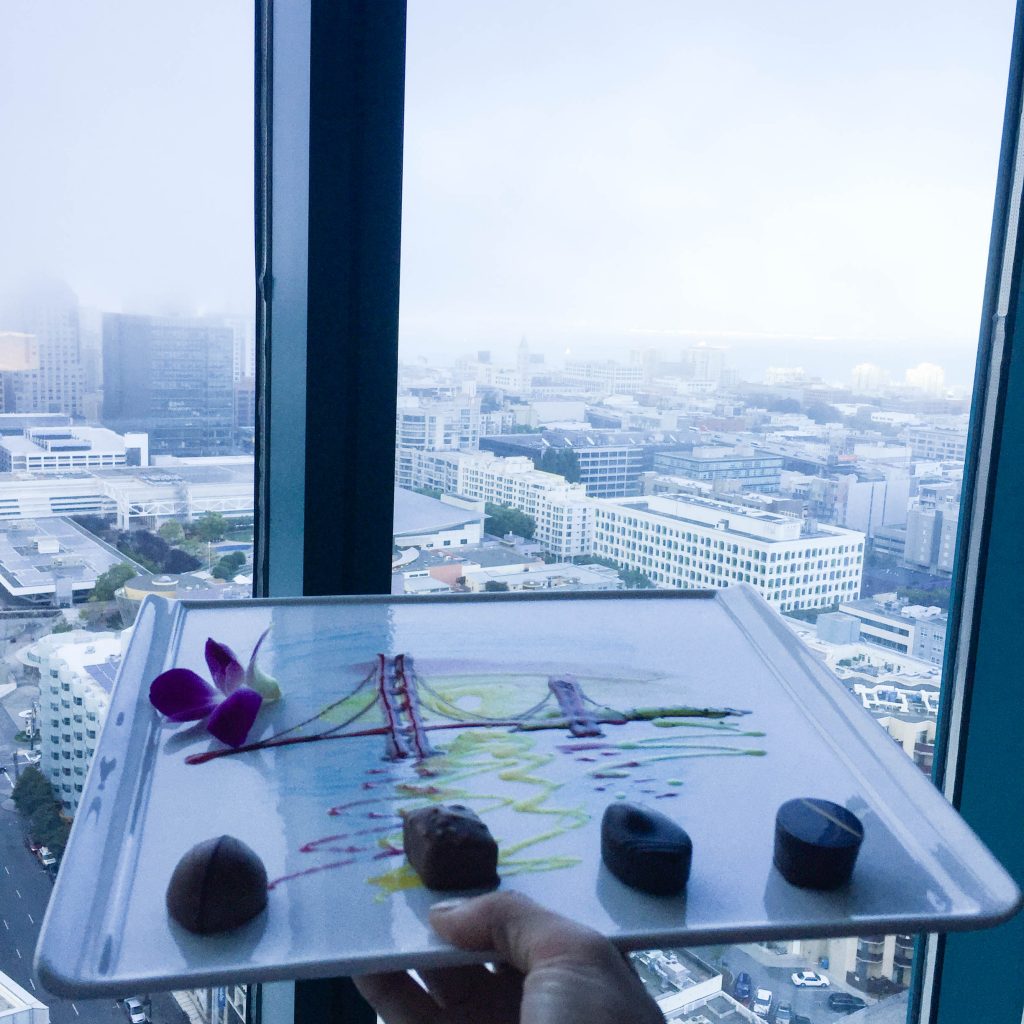 We're being welcomed with these chocolates! While I'm looking at these pictures I wonder how I've not gained at least 10 kilo's while in the States…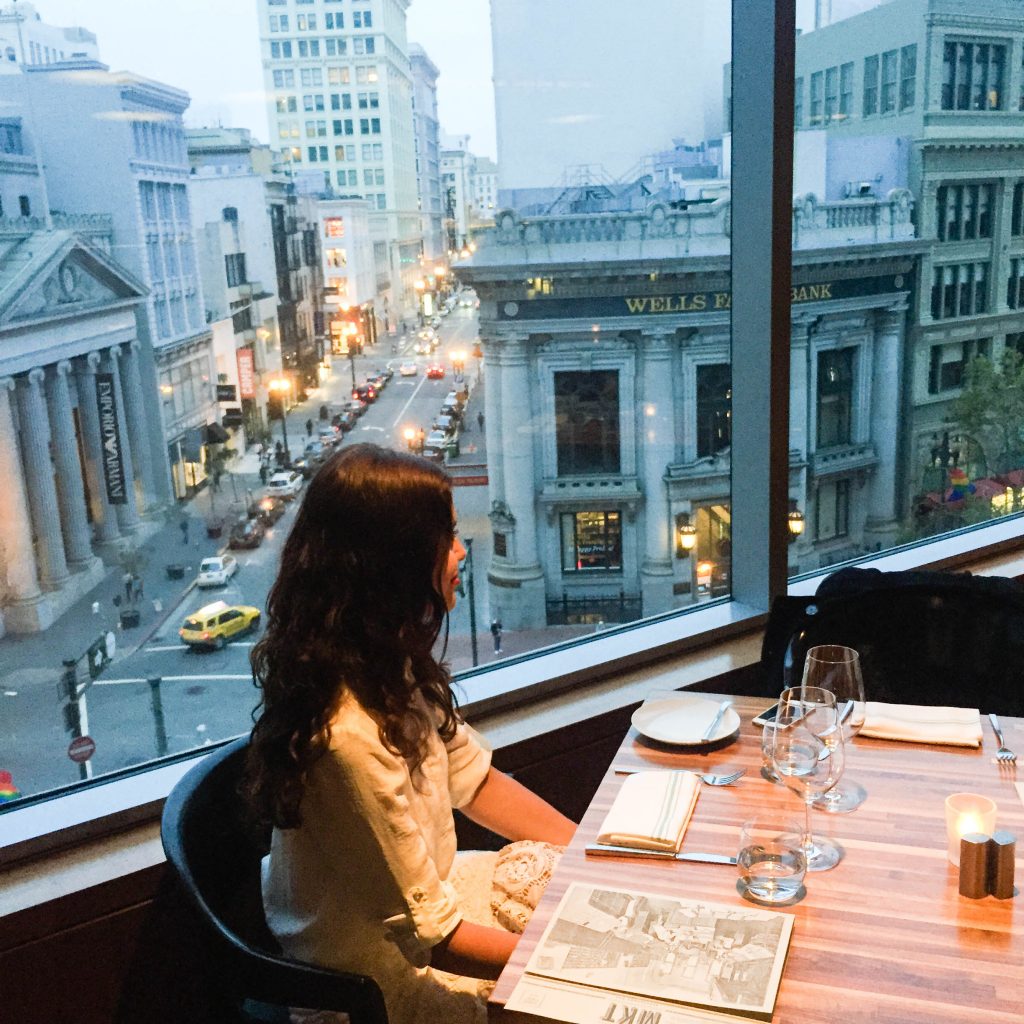 At night we're invited for dinner at the MKT restaurant in the Four Seasons hotel. Beautiful setting, incredible food. You can read more about the experience in my 5 things to do in San Francisco post.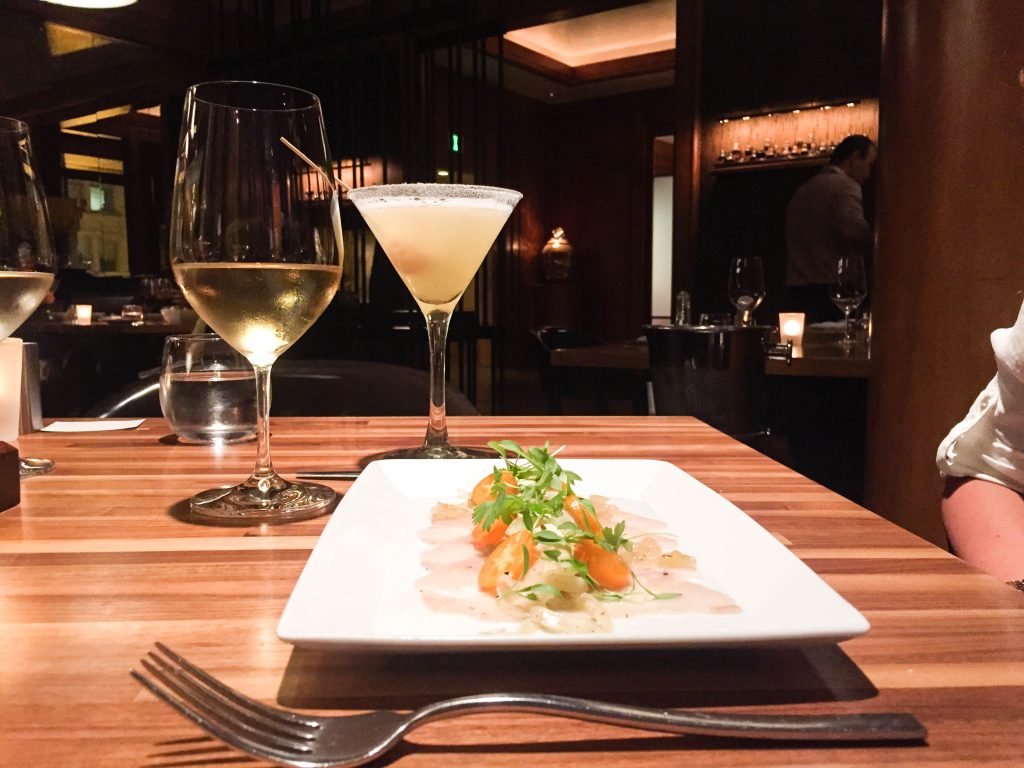 Lychee martini + Sauvignon blanc + Tuna tartar = Happy Malena & Tatiane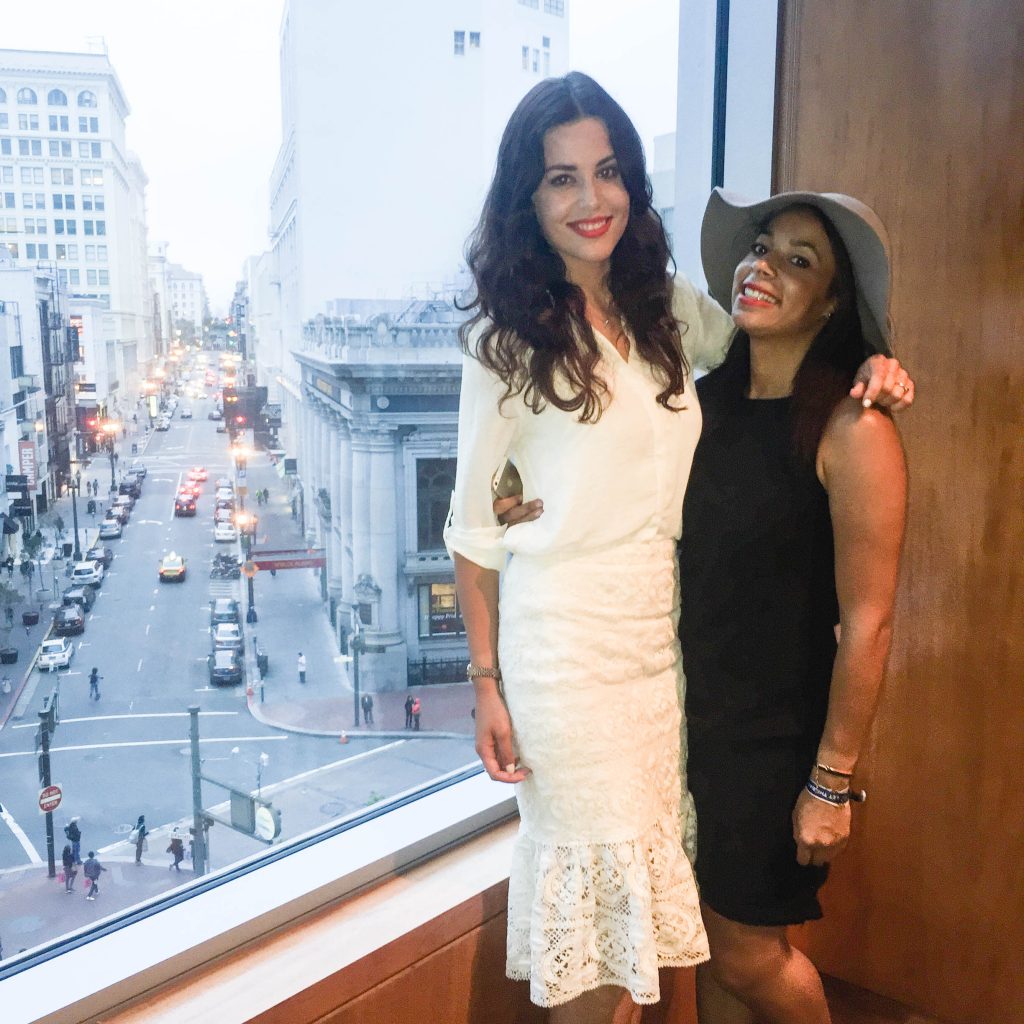 Strike a pose! The staff at the MKT restaurant was so kind and helpful, for example taking 10+ pictures until we were satisfied. Haha.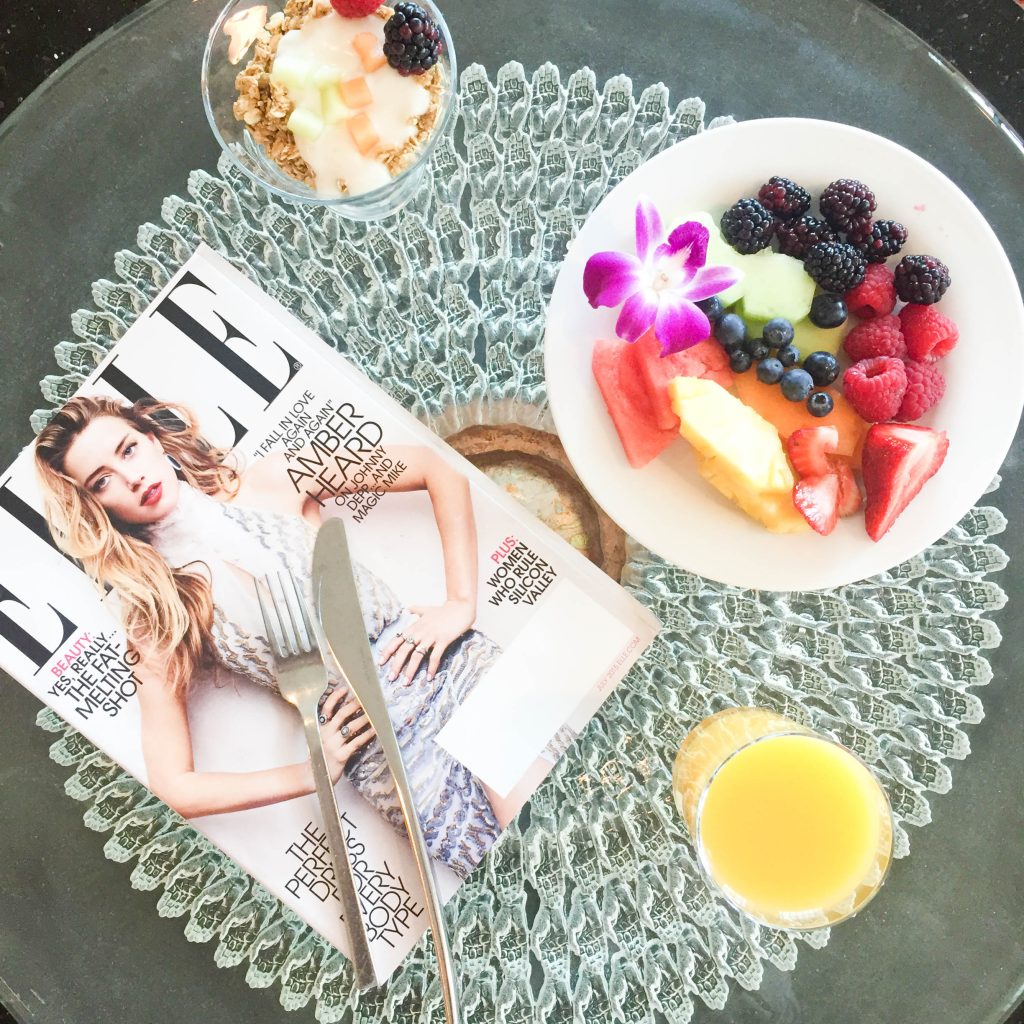 Fresh fruit platter and yoghurt for breakfast at the Intercontinental (plus lots of other foods that isn't pictured ;))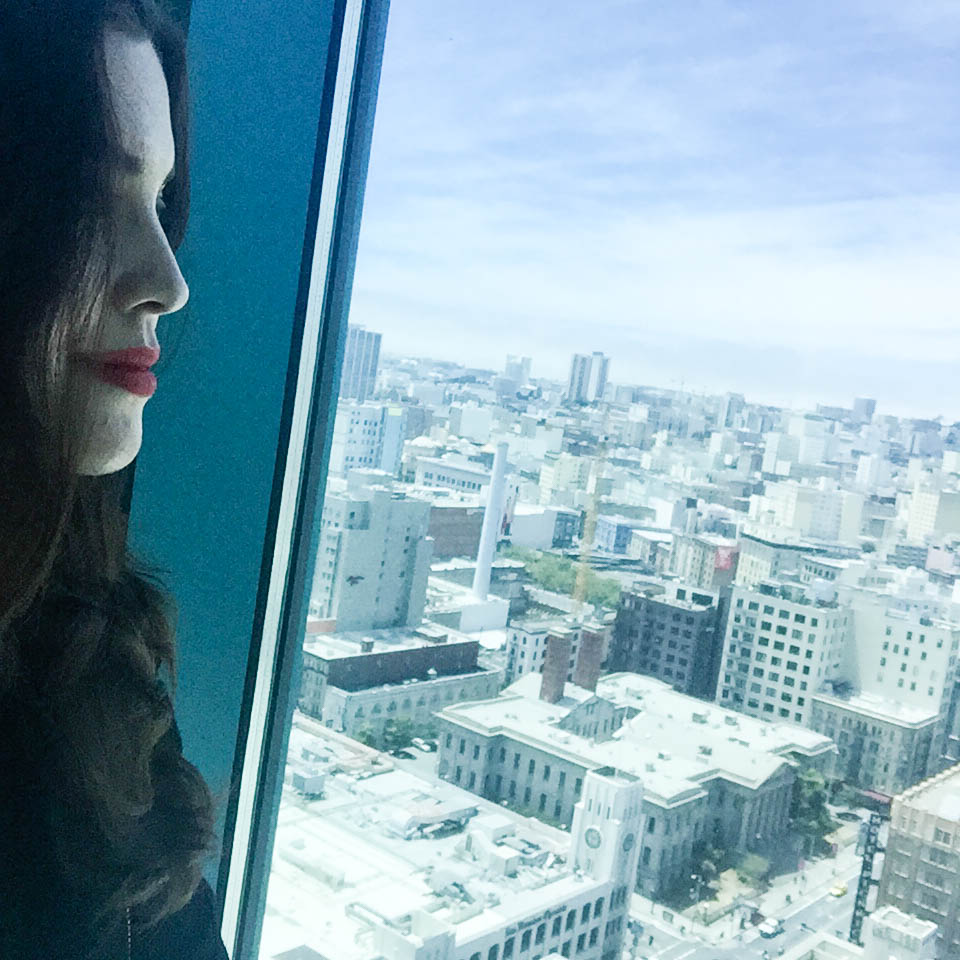 The view from our bathroom in the Intercontinental. How good?! Can't wait to share with you more pictures in the upcoming post…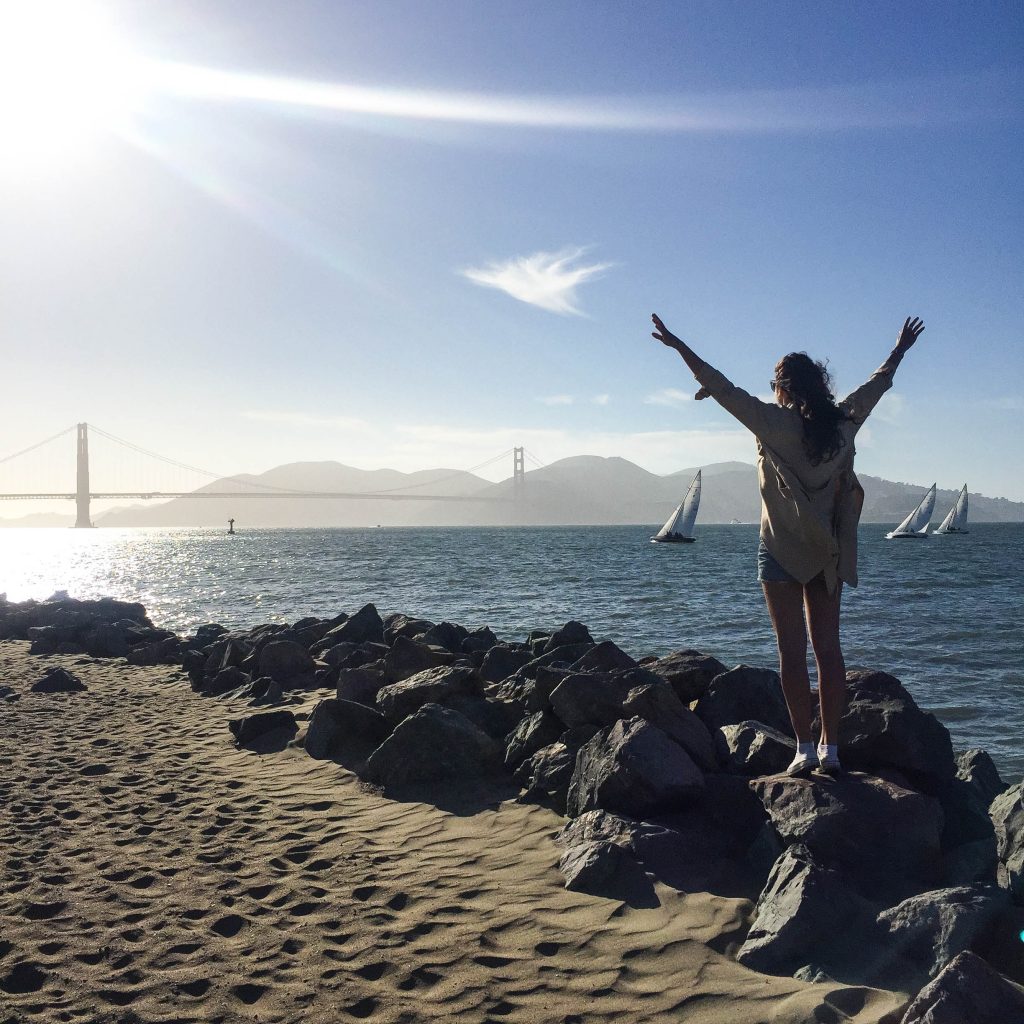 Loved having a walk on the beach with the Golden Gate bridge as view. Magical! We sat here for hours just taking it all in…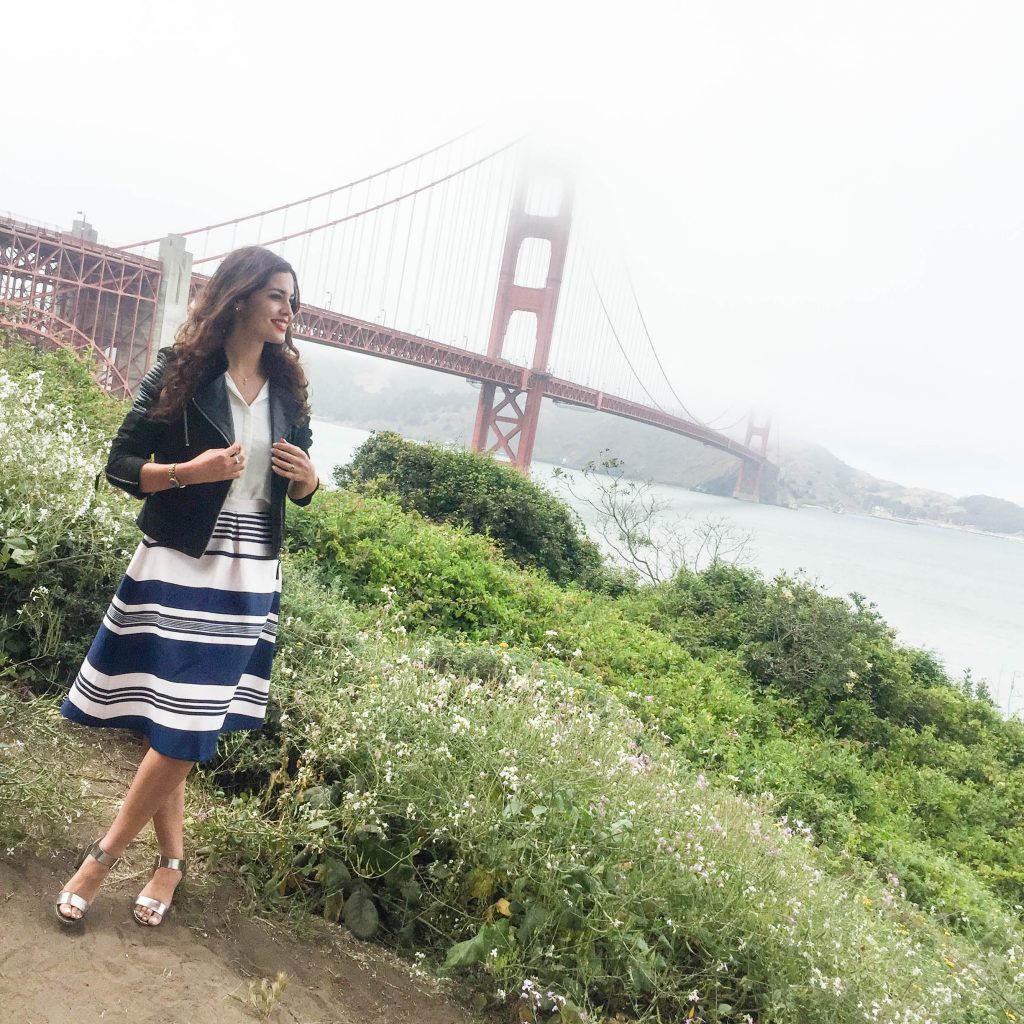 A few days before we visited the Golden Gate bridge (we walked to the other side). It was so cold though! Even though I loved the view from the bridge, I liked walked on the beach while looking out on the bridge better (previous photo)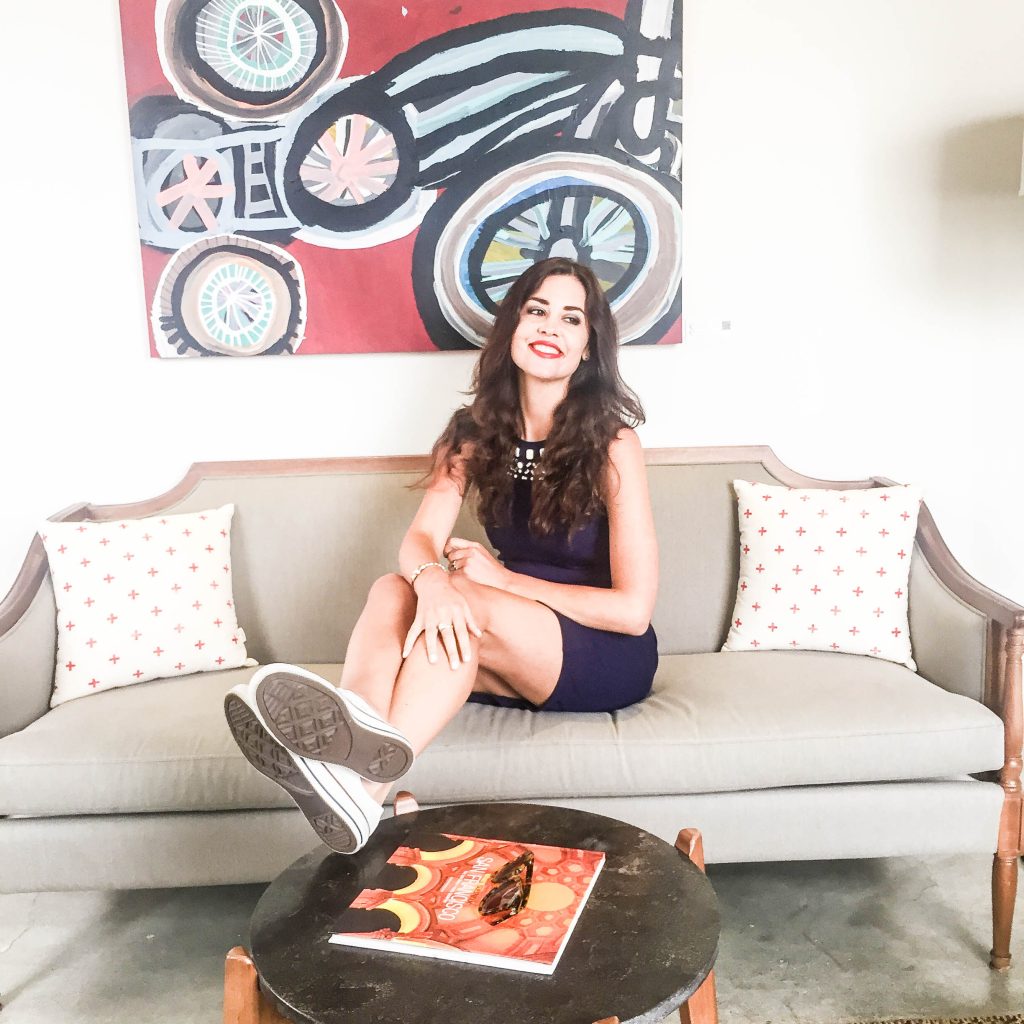 ….then it's time for another hotel swap. We've arrived at the super cool Hotel G!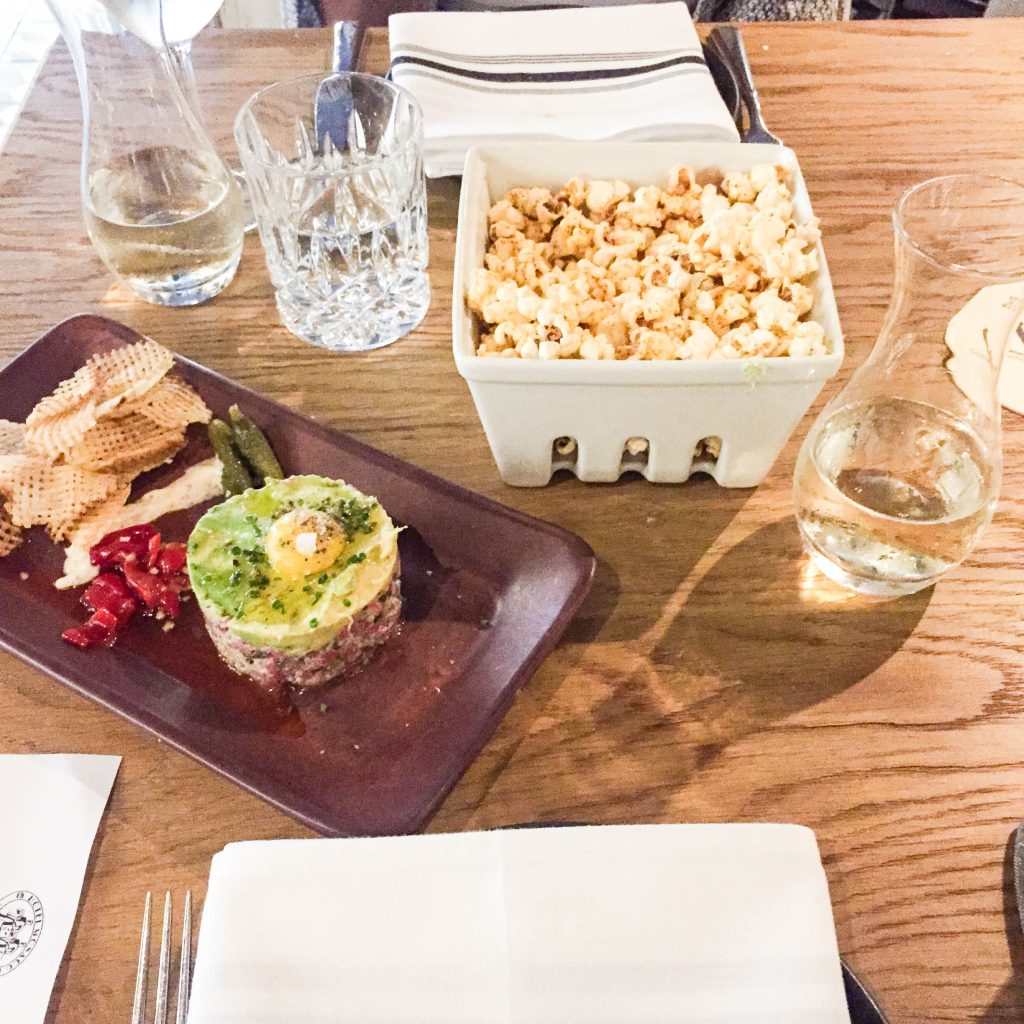 At night we go for dinner at BDK restaurant in Hotel Monaco. We try some really delicious food: beef tartar and curry popcorn as starters…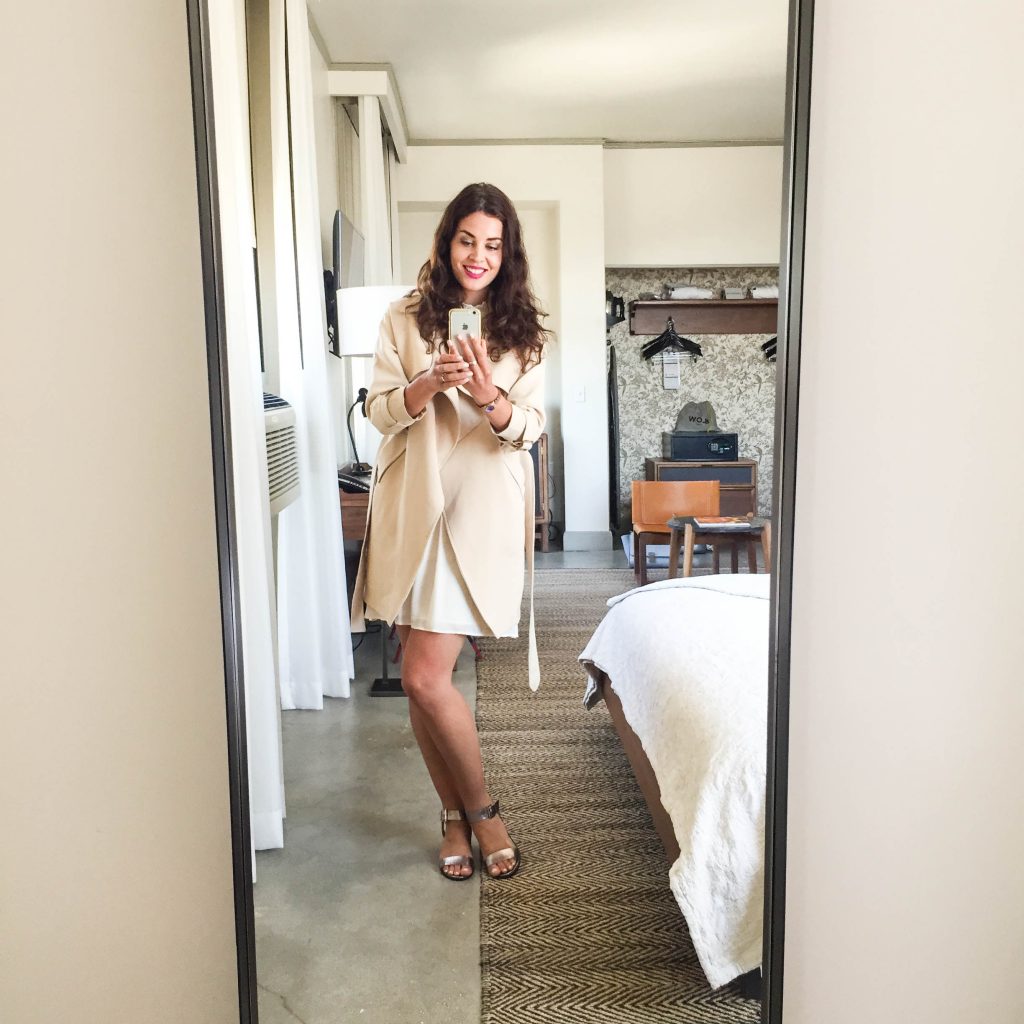 Mirror selfie at Hotel G before heading out for another day of exploring… San Francisco has been treating us good!
 All photos made with Iphone 6
Want to stay updated at all times? Then make sure to follow along on Instagram (@fashioncontainer). I hope you like these Iphone diaries!