Hello from the streets of Icod the Los Vinos! Another place that reminded me once again of my love affair with small, authentic villages. Icod is situated on Tenerife's Northwest part of the island and also happened to be a beautiful backdrop for this outfit shoot. Viva wide legged trousers.

Chances are that you've seen the trousers here on FashionContainer a few times before (like here in Lisbon, for example). They made for a great casual outfit with a striped sweater and a sleeveless powder pink jacket to layer. One of the items that are very obviously trending this Spring are lace up sandals. Printed, plain, high & low: you see them in all sorts and shapes. While I'm well aware that this kind of sandal isn't always so easy to wear, I like its subtle styling with white trousers.
Days like this always remind me how grateful I am for my job! When you find yourself exploring a new place, having fun shooting, followed by a local lunch with a glass of wine on a terrace with your business partner & best friend, life really feels pretty great.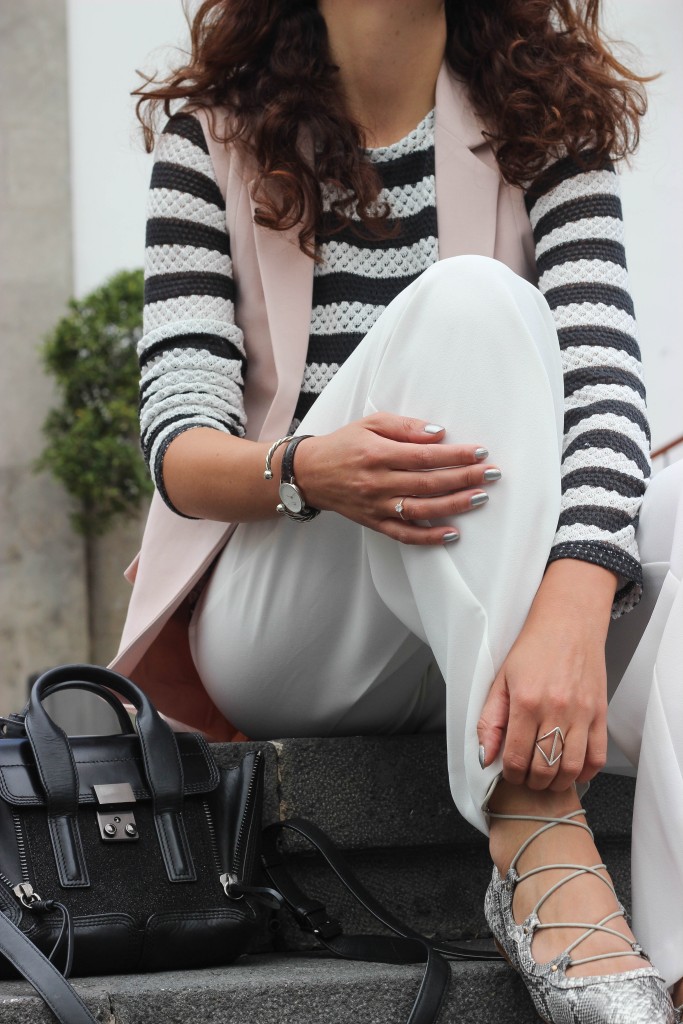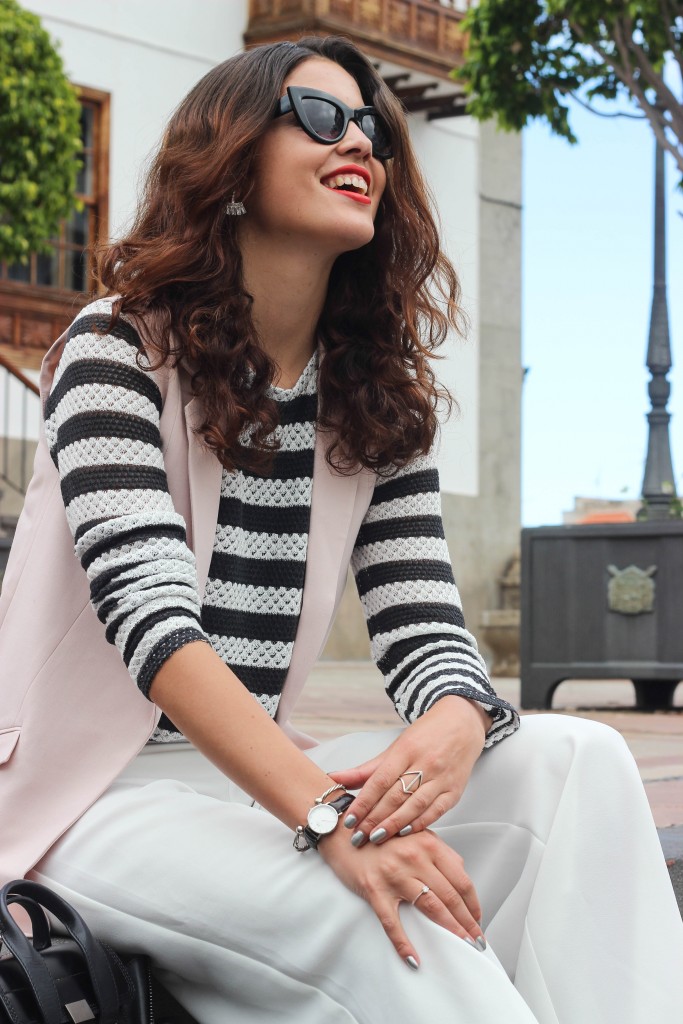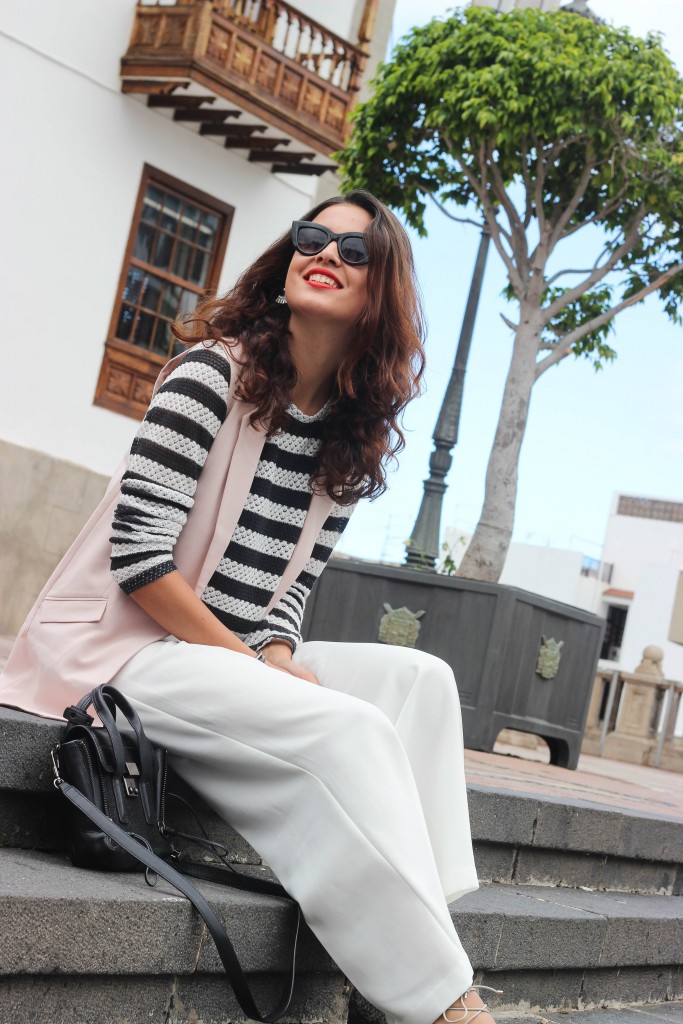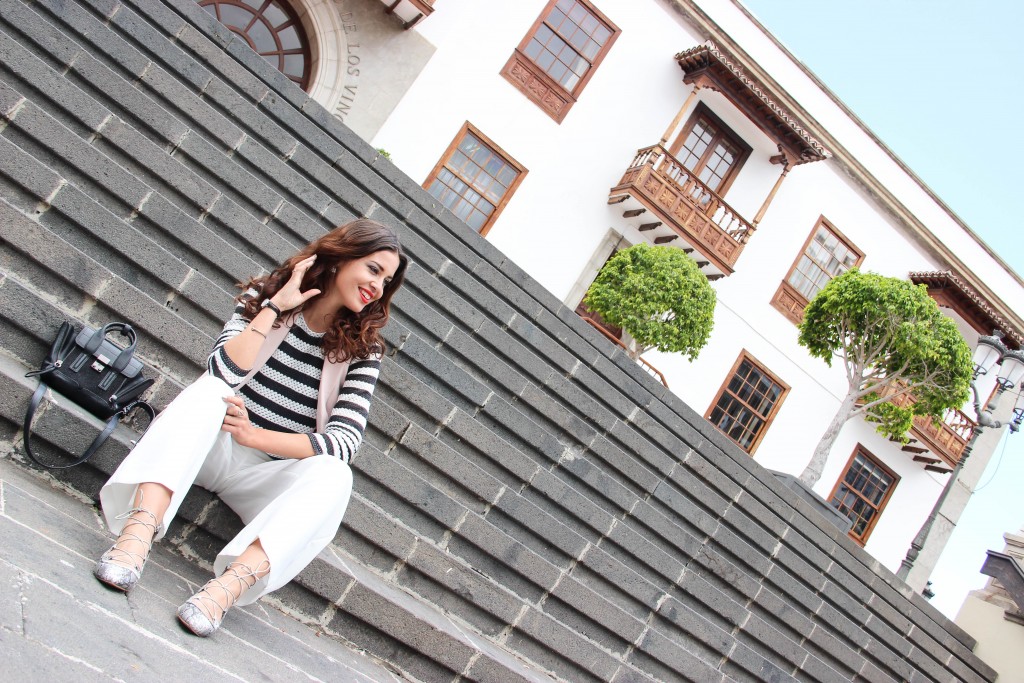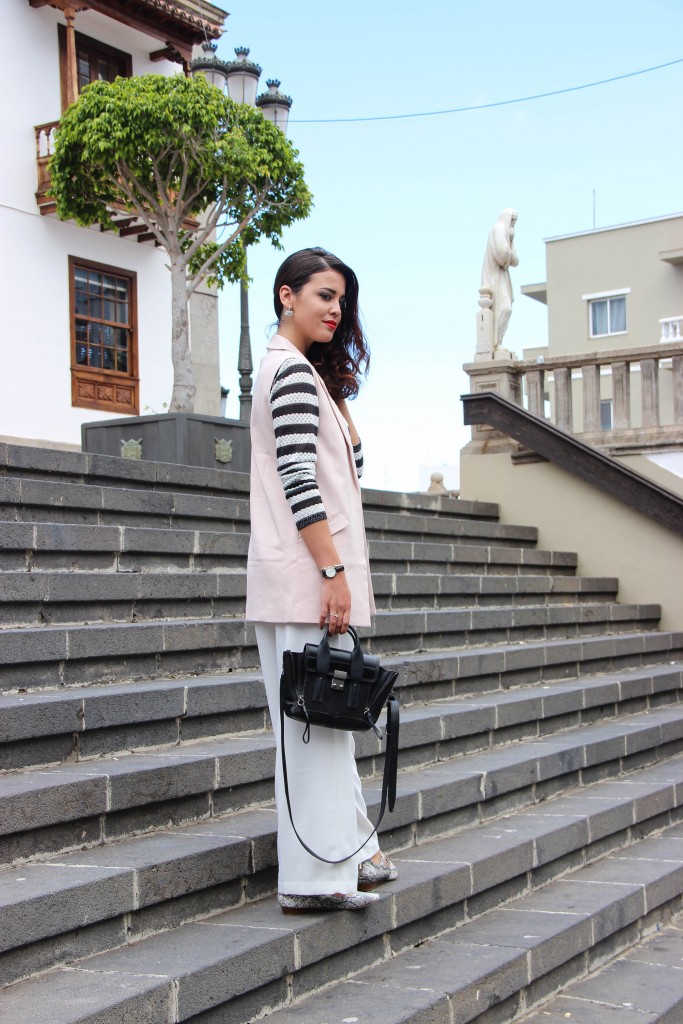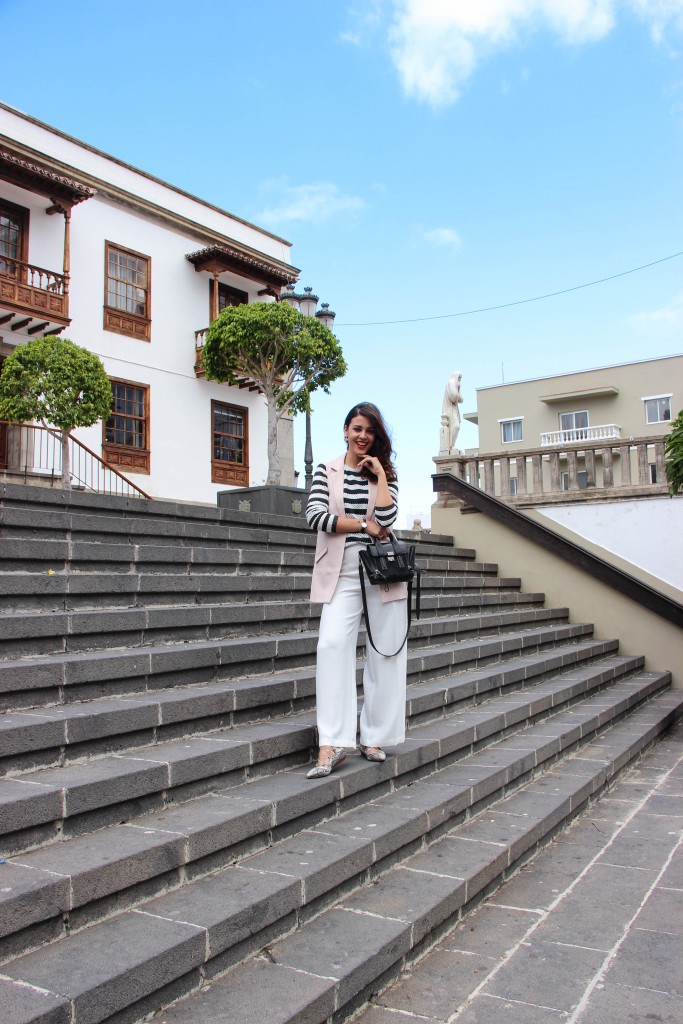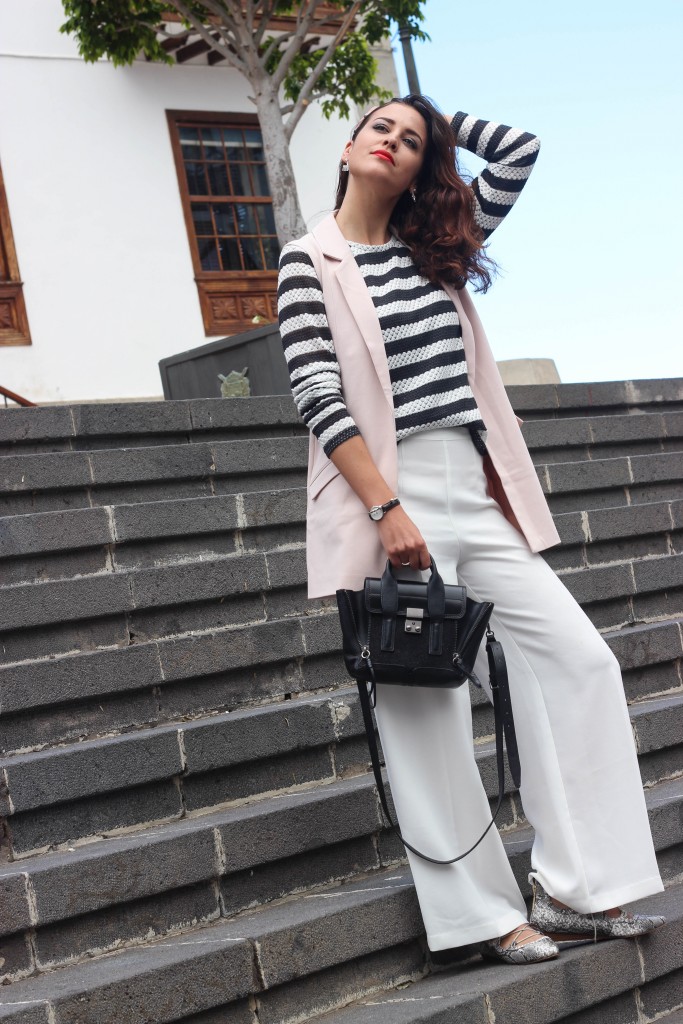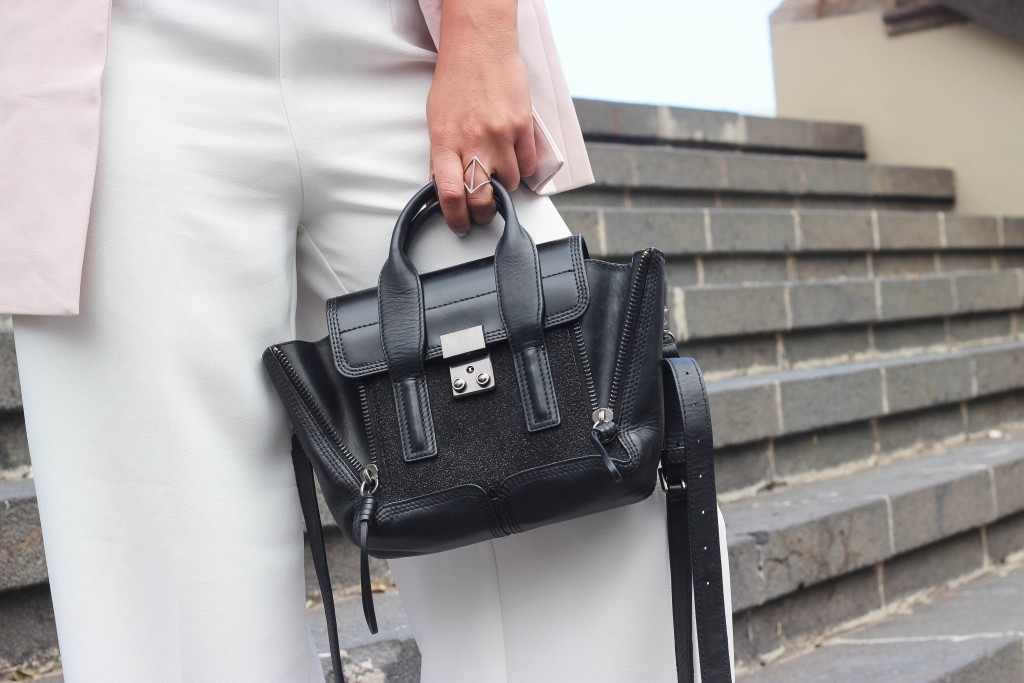 What I'm Wearing: Oasis striped sweater, Oasis sleeveless jacket, Oasis white trousers, Oasis gilly point wedge, 3.1 Phillip Lim mini satchel, Asos sunglasses, Daniel Wellington watch (get 15% off your purchase by using discount code Fashioncontainer), Oasis earrings, OPI nailpolish
Photographer: Tatiane Kozijn | Instagram: @tatianekozijn
Location: Tenerife, Icod de Los Vinos