Ok, so to be really honest this is the most I've ever spend on a pair of jeans. I held my breath when I clicked 'place order', but when I received the jeans last week I knew I made the right choice. As I'm getting older I just understand more and more that it's not quantity of my closet that matters, but the pieces itself.
Wearing: Mango blazer, Sportsgirl top, Ralph Lauren jeans (I'm wearing 27in) , Asos heels, 3.1 Phillip Lim bag, Michael Kors watch, MAC Morange lipstick 
I had enough guts to buy these jeans, because I know for a fact that pieces I really love are best bought in better quality, thus more expensive. At the beginning of Summer, I purchased a pair of  Sam Edelman sandals which I thought were quite pricey, but I turned out wearing them (and I still am) for months in a row almost every day. And you know what? even after so much wear, they still look superb.
I've become a little wiser when it comes to shopping and really try to think through ever purchase I make. As I mentioned before, I went trough my closet earlier this week to write down what pieces I'll need for transitioning seasons. When Asos announced an additional 15% off on their Sale section, I spend two hours digging through every page, to see if I could find the basics that I'm after. And you know what? I've ticked off at least 50% of my wish list for Autumn/Winter basics. I bought a chambray shirt, knitted cable sweater, black and white peplum top, white blazer, grey quilted sweater and a pleated midi skirt. Speaking of Asos, they've got 25% off full price today, enter BACKTOTHEFUTURE at checkout. Seriously considering this pair of jeans and this coat. What do you think? A more extensive post on dressing in between seasons will be online on FashionContainer this week.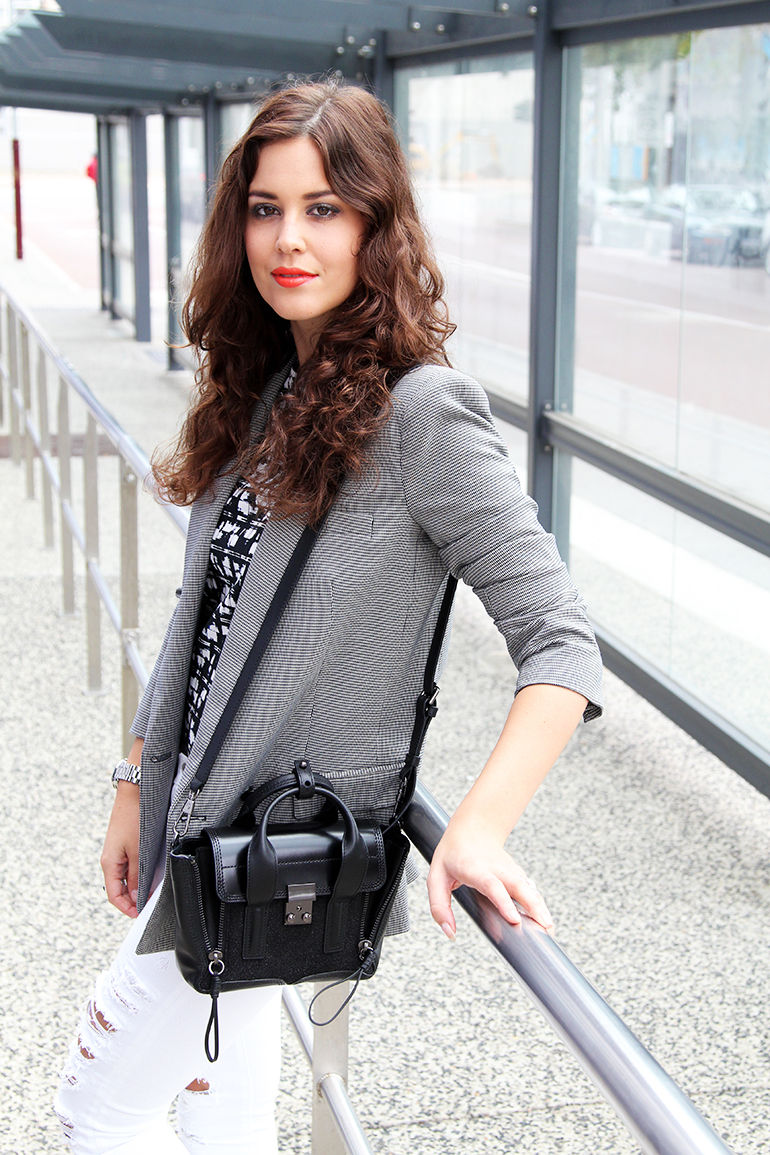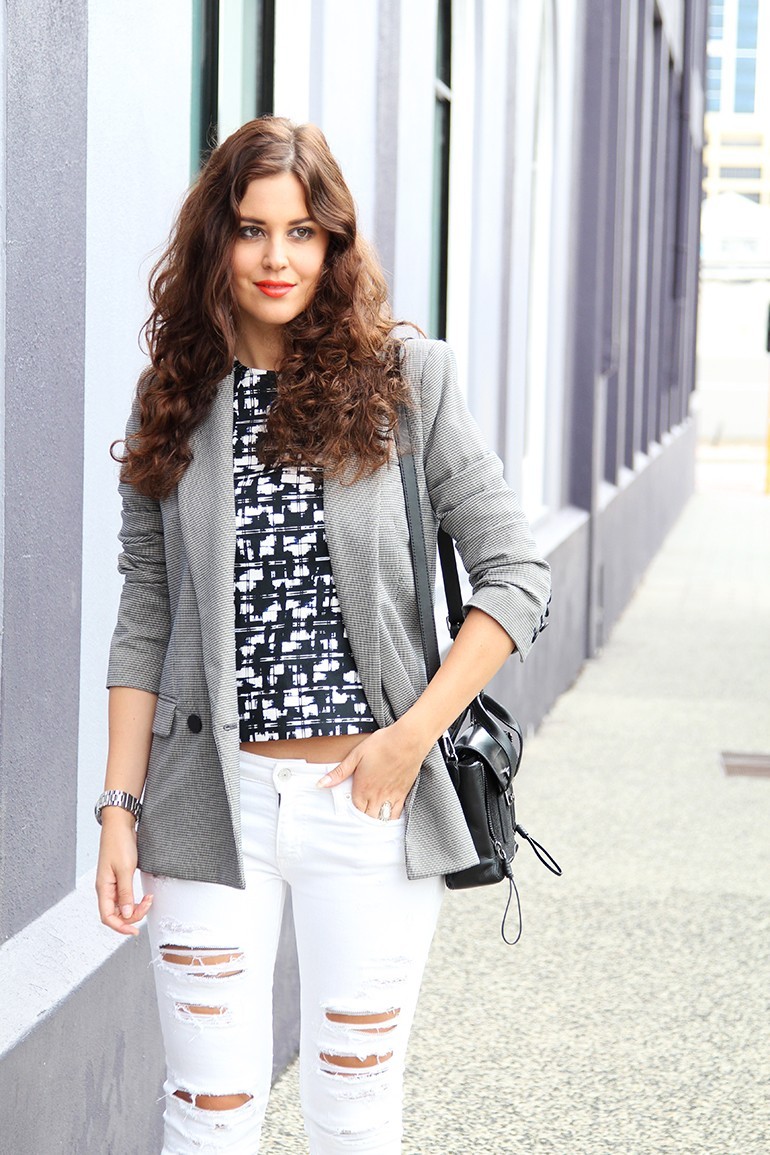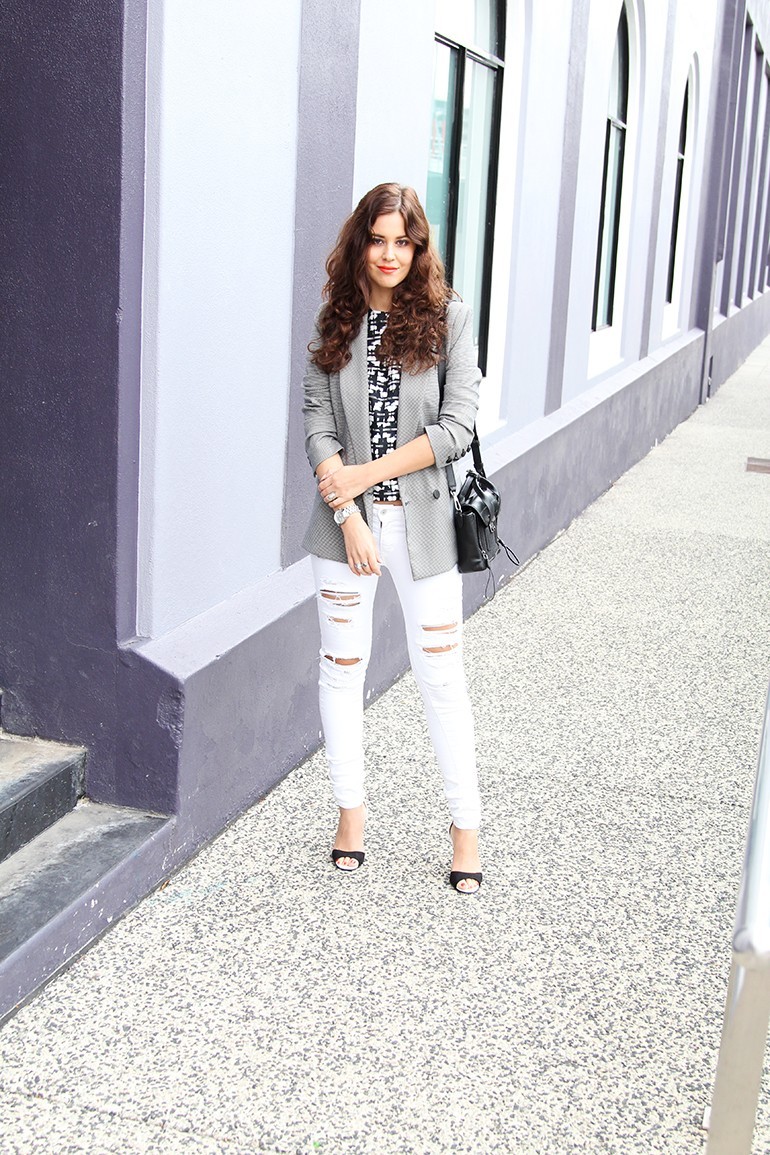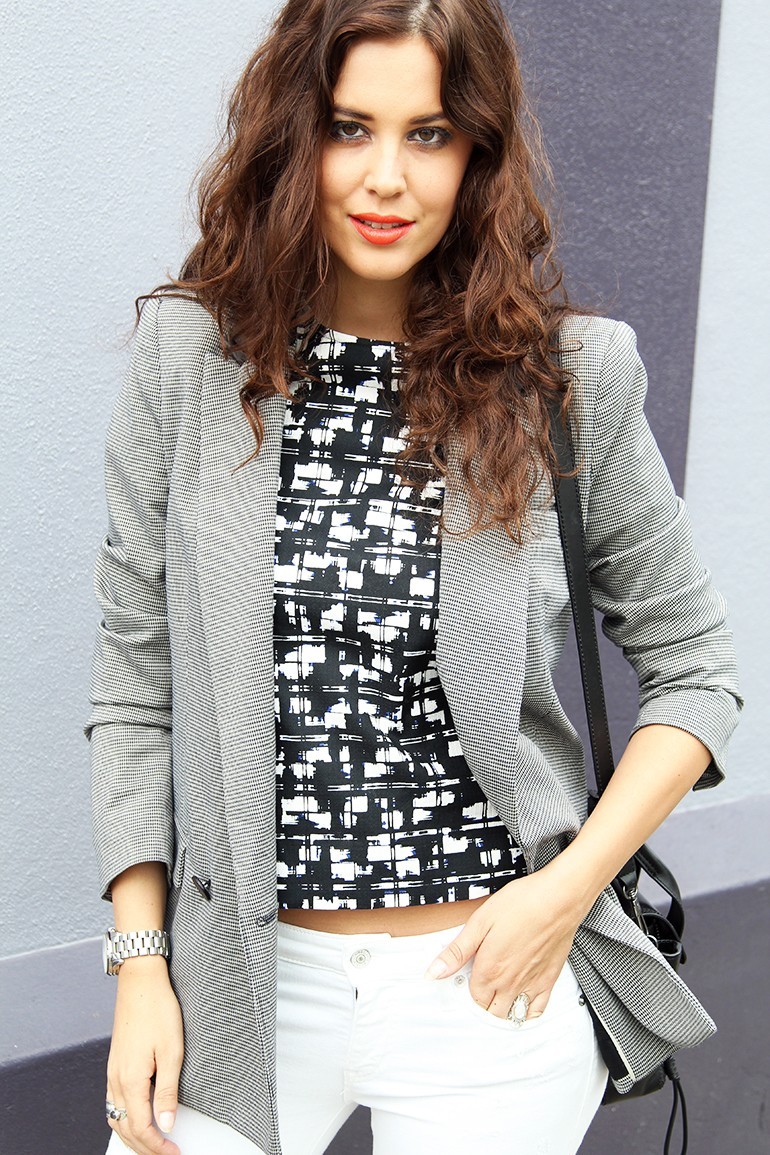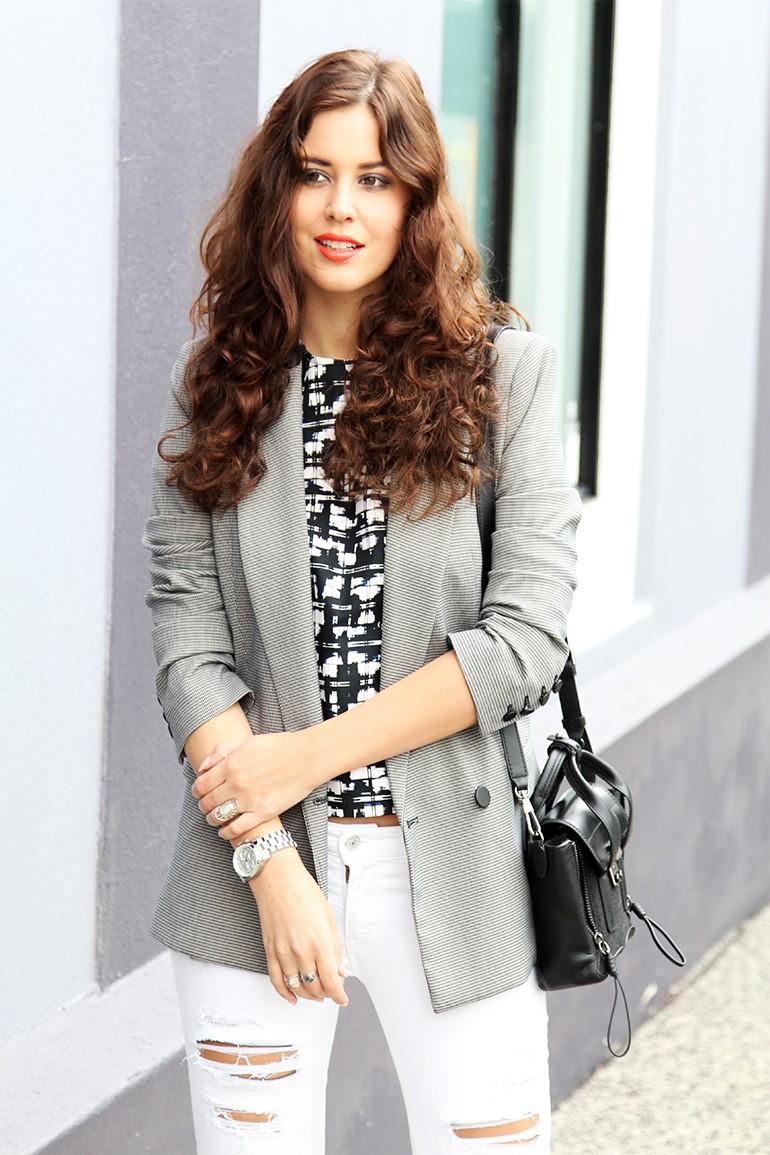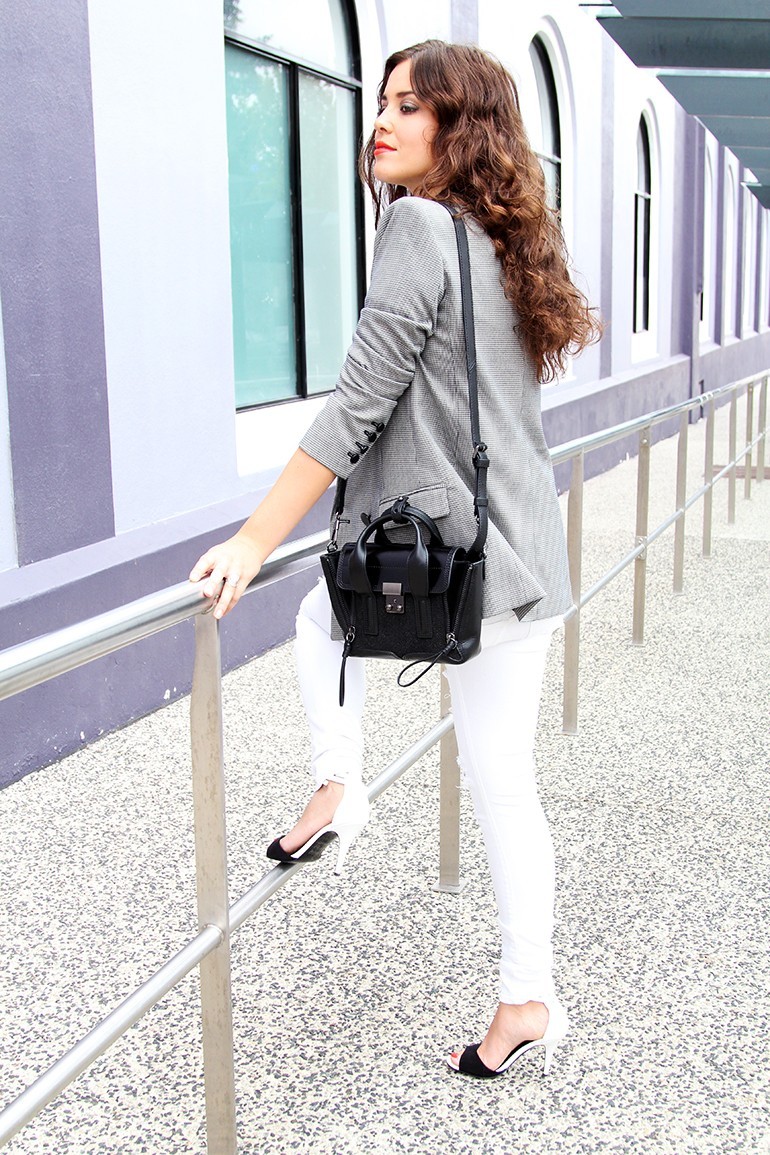 Pictures by Hassan Mounzer
Wearing: Mango blazer, Sportsgirl top (similar here), Denim and Supply by Ralph Lauren jeans (I'm wearing 27in) , Asos heels, 3.1 Phillip Lim bag, Michael Kors watch, MAC Morange lipstick