Hello from our Cuban home, literally! Our street (we stayed at a guest house, determined to experience Havana as a local) was incredibly photogenic, vibrant and colourful so the perfect backdrop for pictures. Add on top of that a Cuban flag and too many curious onlookers and the party is complete.
If there's one thing that I didn't consider enough when packing before leaving the Netherlands, it's the importance of easy to wear and fuss free clothing. In the sticky heat and dusty streets, you really don't want to wear much else than denim shorts and flip flops. This morning was an exception though, it finally cooled down a little and so I decided to ditch my casual attire for the day (but with flip flops) and put on this floral printed skirt instead!
While we shot these pictures in front of 'our' home, people who passed by stopped to watch, our neighbour stood in the doorway to see what we were doing, plus there were women on the balconies above us pointing and clapping. Speaking of pressure! Ha. But hey, at the same time that probably explains the genuine smile in the pictures.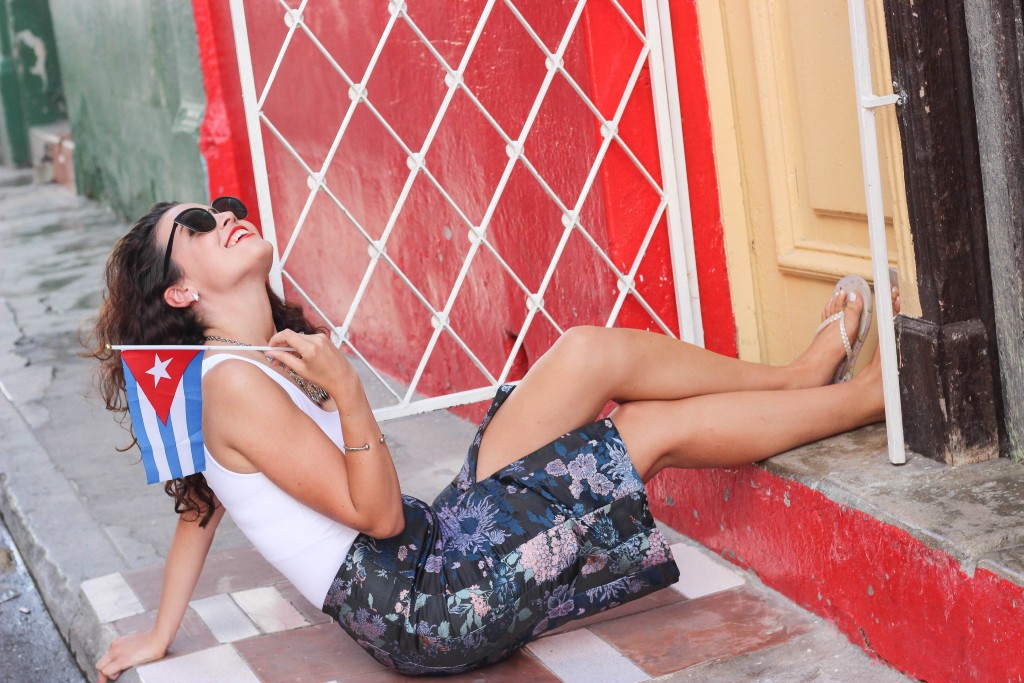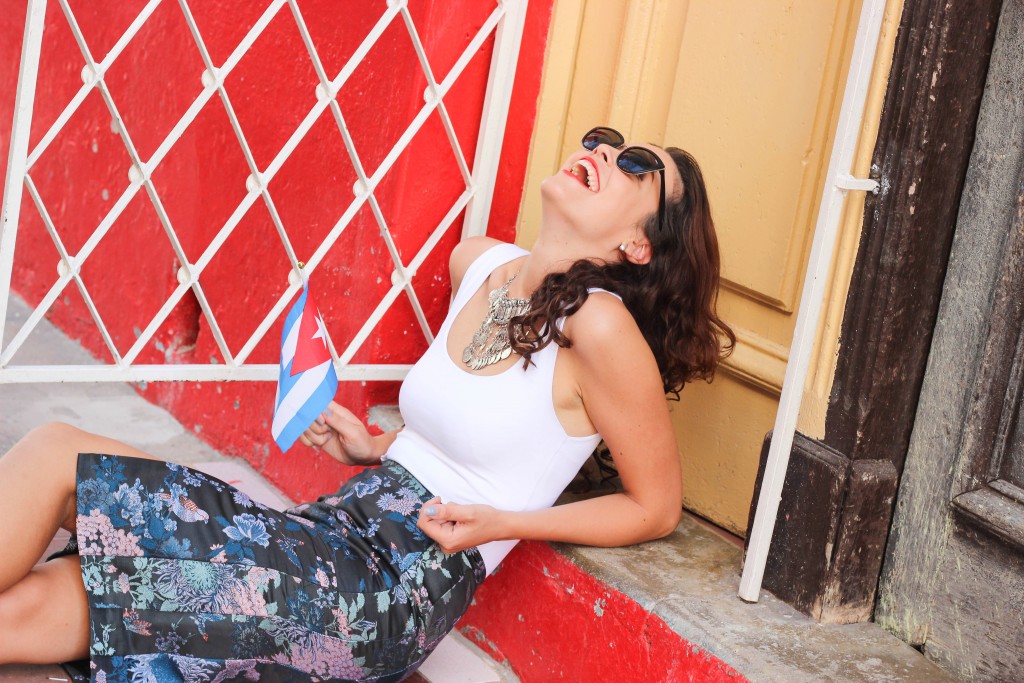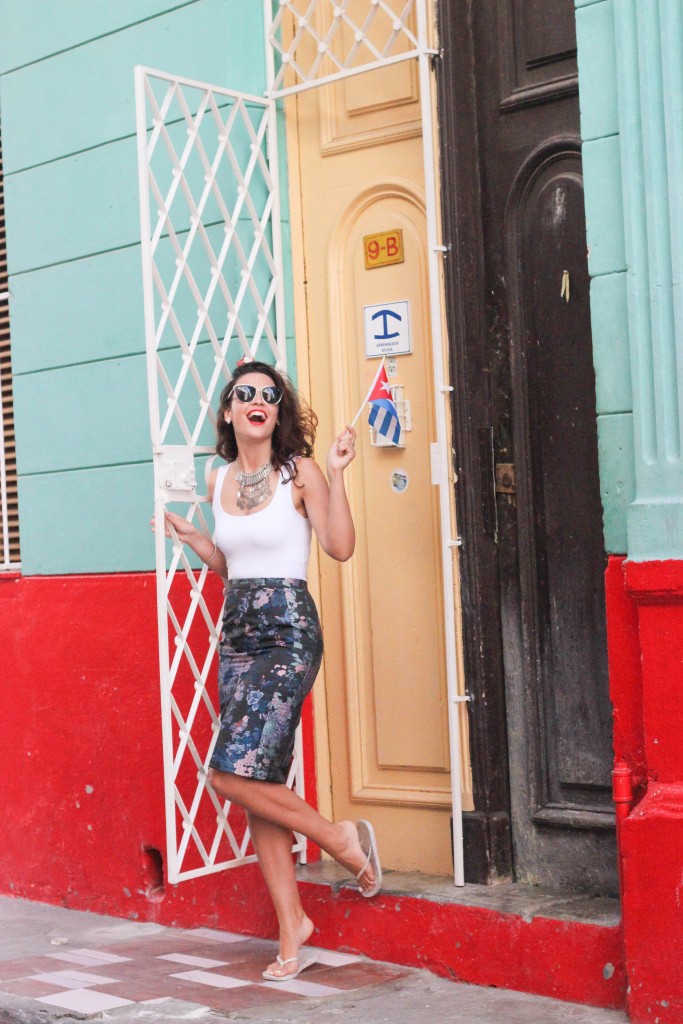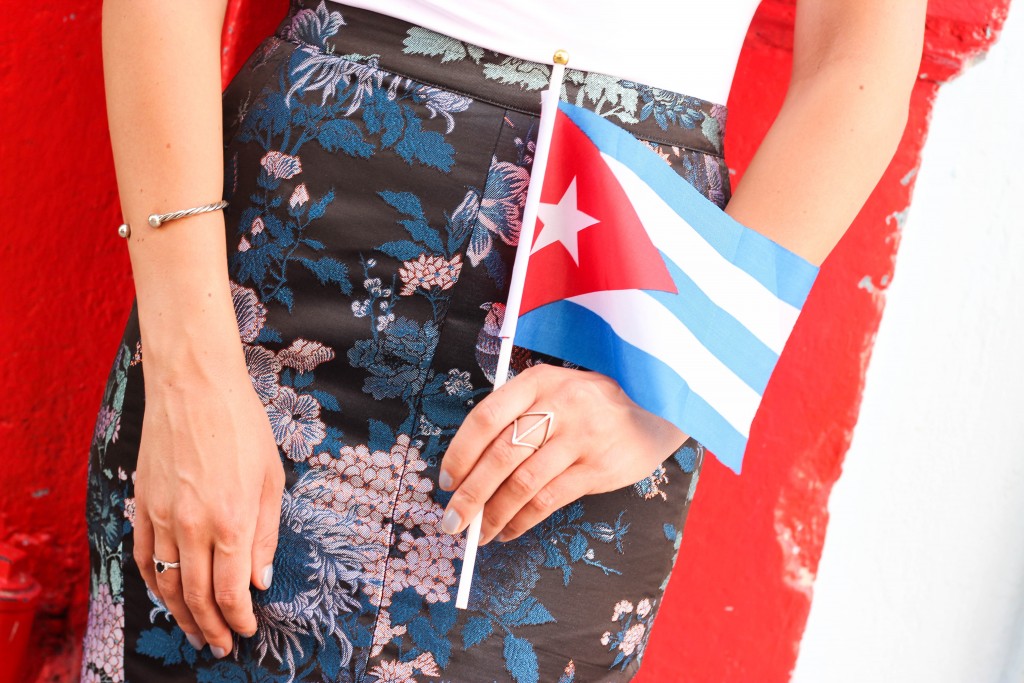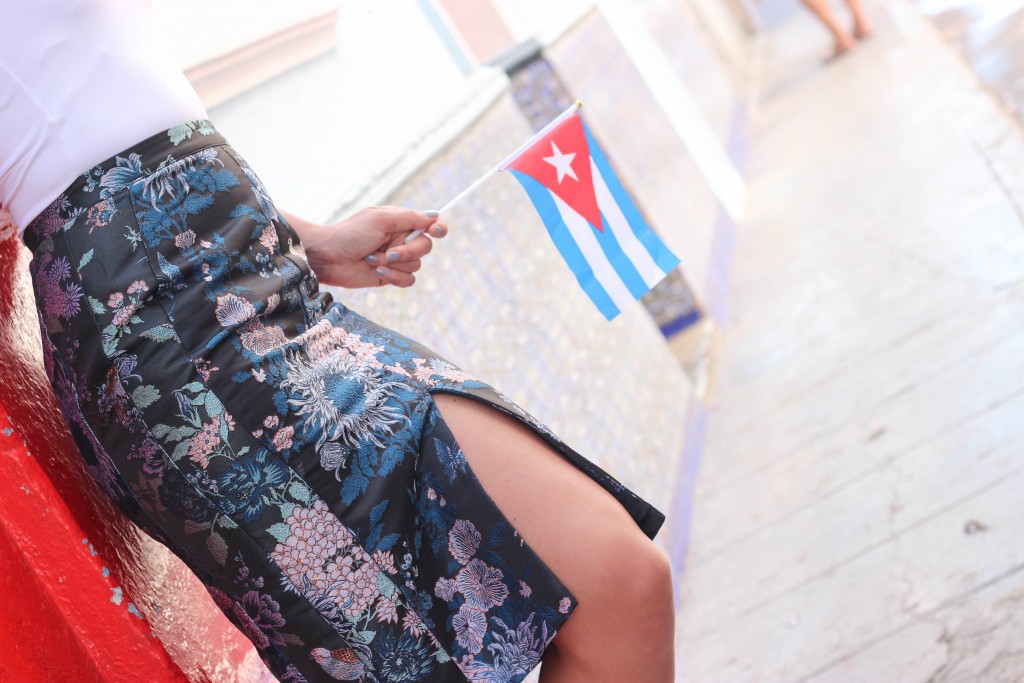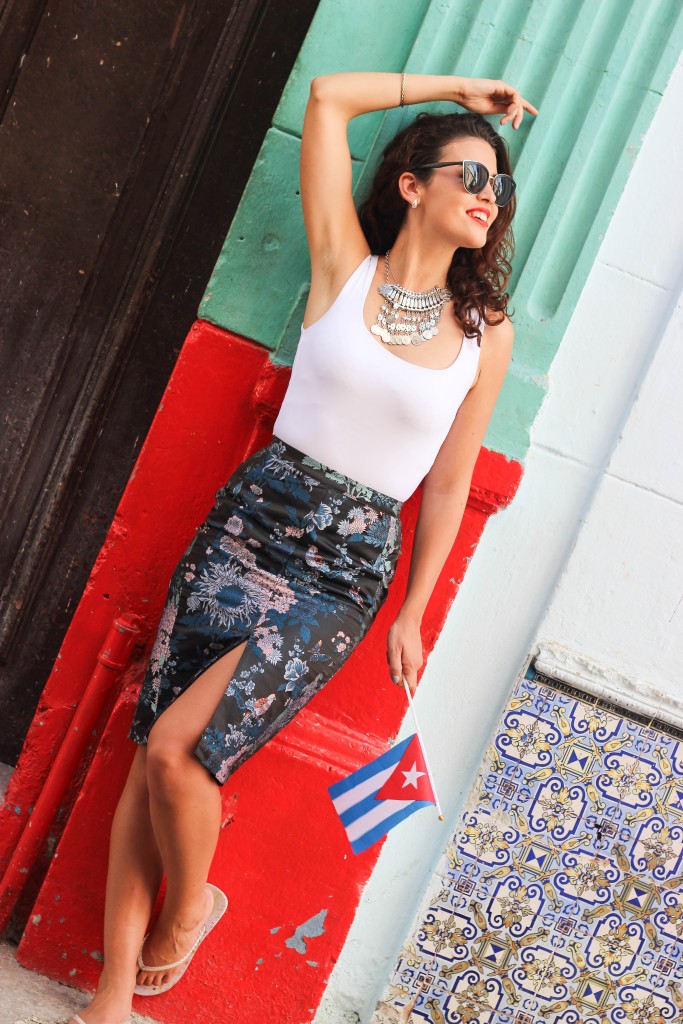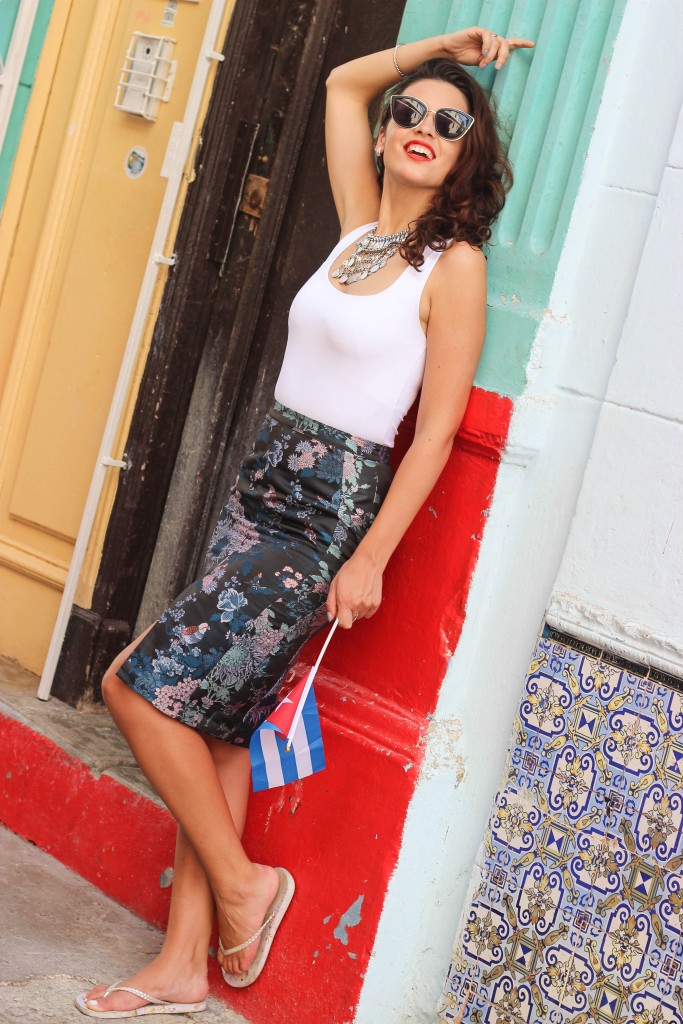 What I'm Wearing: Zara tank top, Oasis floral skirt, Oasis flip flops, Lovisa statement necklace (similar here), Freyrs sunglasses, Bracelet from local market in Havana
Location: Havana, Cuba
Photographer: Tatiane Kozijn | Instagram: @tatianekozijn