When summer starts, you can find me in Amsterdam! The truth is, as I'm reminiscing my travels over the past 2 years, that there really is no city in the world that does summer better than Amsterdam.
Why? Boating on the canals, picknicks in the park, everyone outside, lots of festivals, lots of life. It's simply incredible! It's like one big party happening non-stop. But only for as long as the nice weather lasts. Plenty of reasons to soak up every bit of it.
I wore this outfit on another beautiful day in Amsterdam and as per usual, we took the liberty to 'borrow' someone's pretty front door for a shoot. I'm wearing an outfit with River Island items, which collection I love at the moment. The asymmetric stripe skirt is the ultimate summer staple, I've worn it several times already. The coat has a subtle but oh so cool silver metallic finish and the sandals might be tad flashy, but I love how they add a bit of funk to an understated outfit like this.
Scroll all the way below for the outfit details!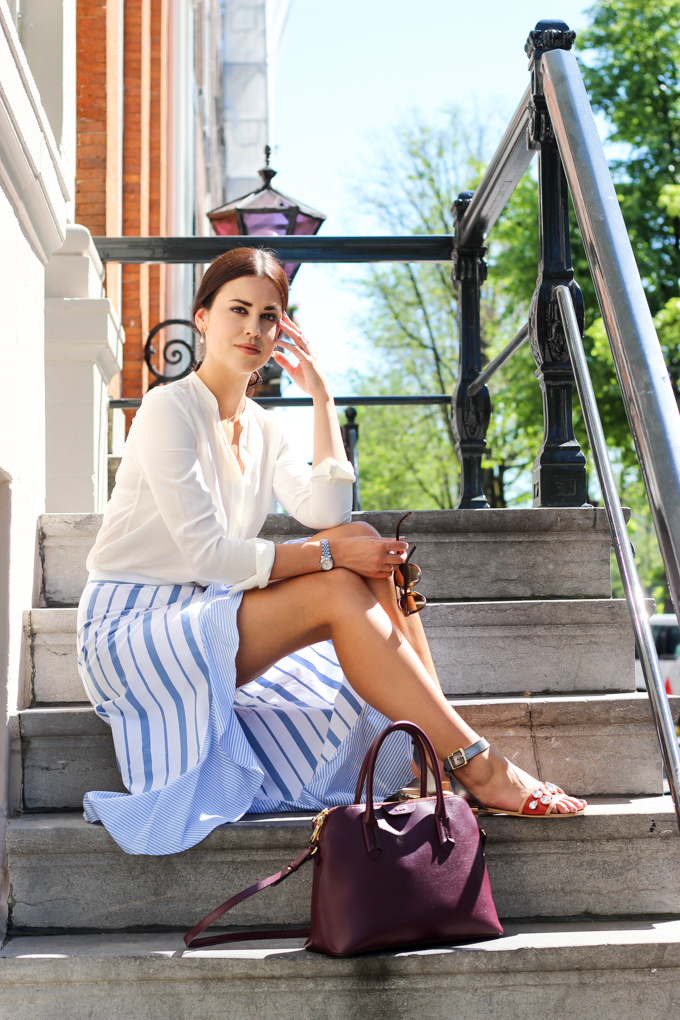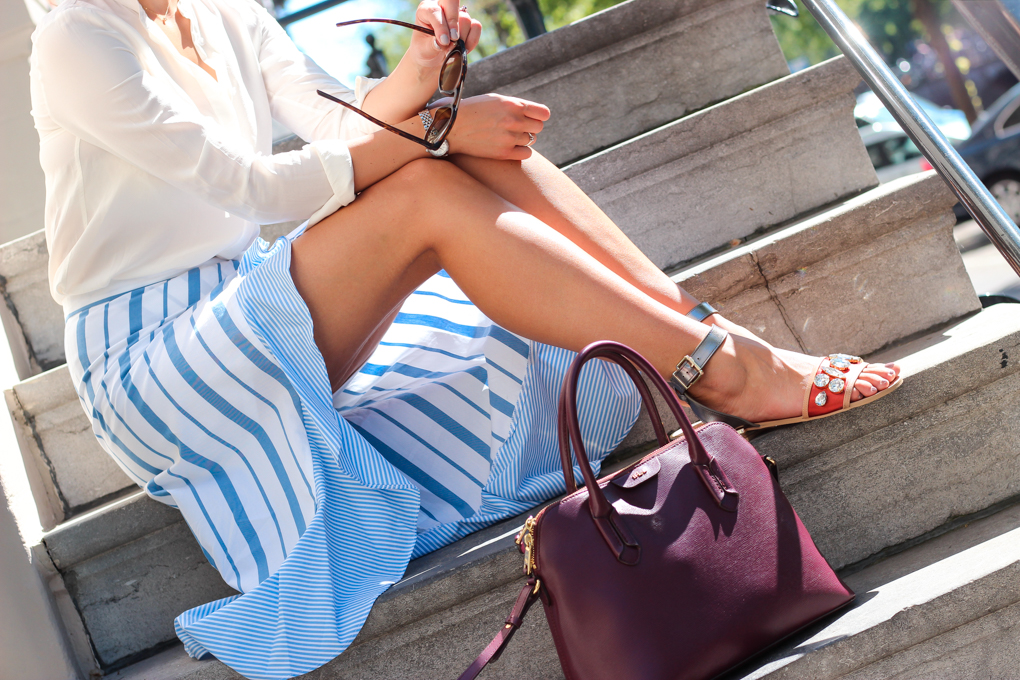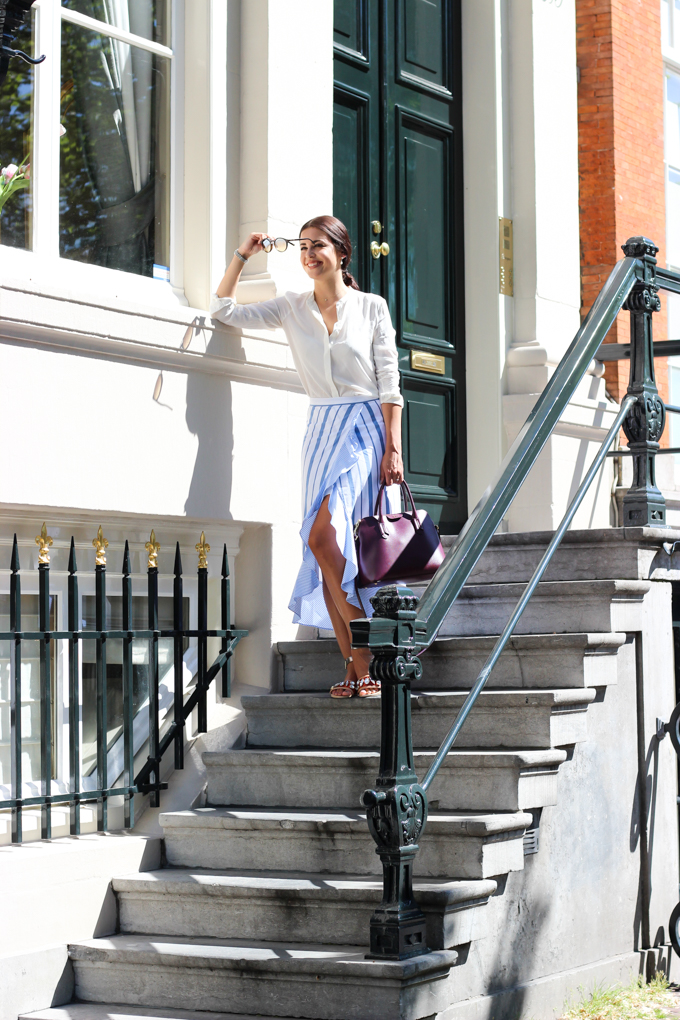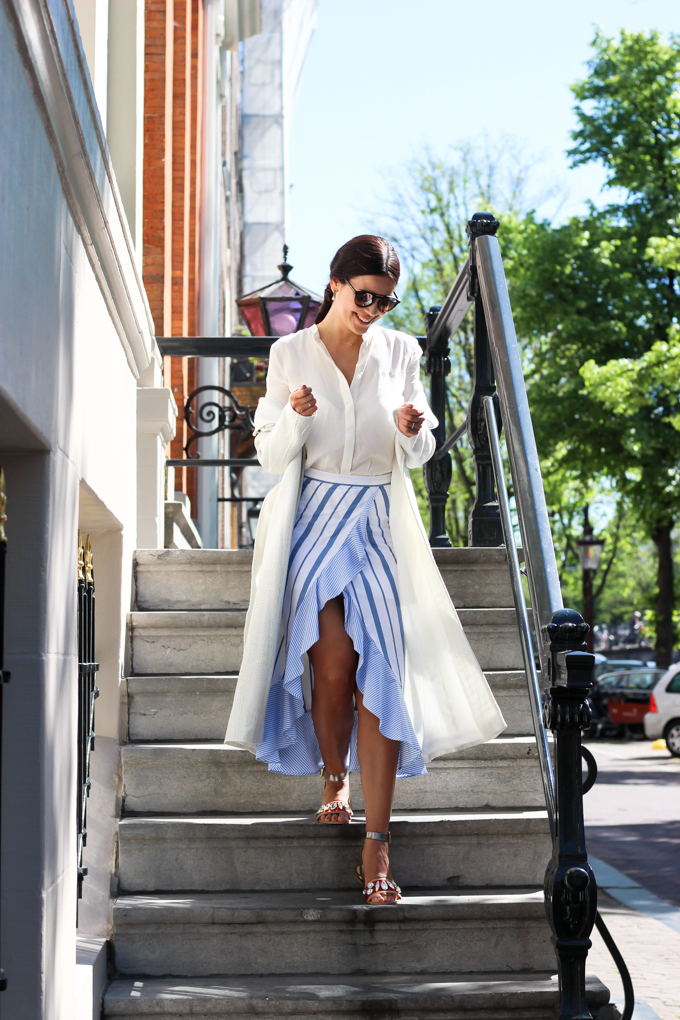 What I'm Wearing: River Island metallic coat, Iris & Ink silk shirt, River Island skirt, River Island sandals, Marc Jacobs sunglasses via Coolblue, Ralph Lauren bag
Photographer: Tatiane Kozijn | Instagram: @tatianekozijn
Location: Amsterdam, the Netherlands