Do you know how good it feels to set foot on a plane and exchange 5 degrees celcius for 25 degrees instead? Great occasion to take out these denim shorts, striped blouse and light jacket from Necessary Clothing. Location? The rooftop of Lily and Bloom hotel in Tel Aviv.
While travelling, I always love adding versatile pieces like this to my suitcase. Denim shorts are great mix-and-match material and the same goes for a striped shirt. This one doesn't crease which means that I've declared it my new holy grail shirt at the spot. Really, there's nothing more valuable in a travel wardrobe than shirts which don't crease!
I wore this outfit on our first full day in Tel Aviv, of which we spend much of in our hotel catching up with work, but what of course didn't mean we couldn't go for lunch searching for the best falafel on Rotschild boulevard. One of Tel Aviv hotspot streets where a lot of the magic happens. Which in our case was a falafel sandwich. The food is so good in Tel Aviv, you won't believe it!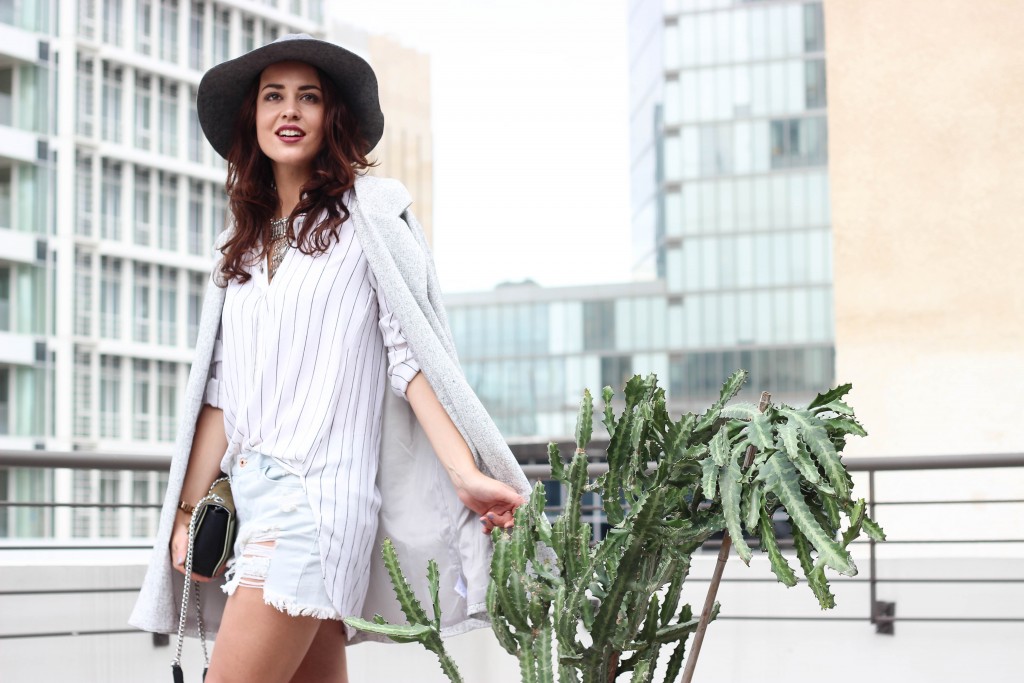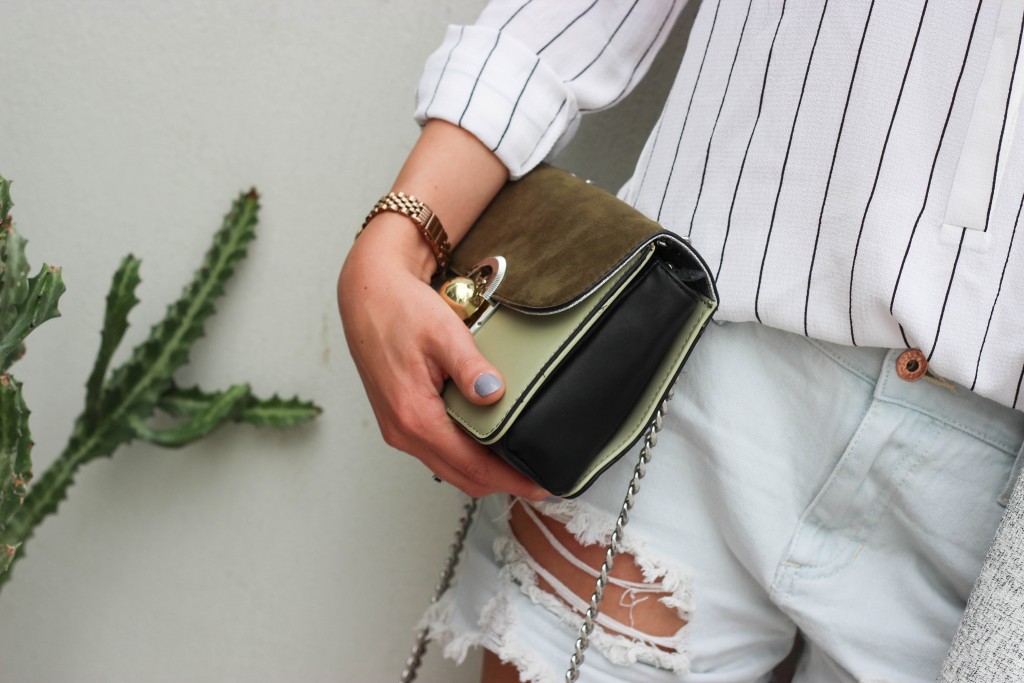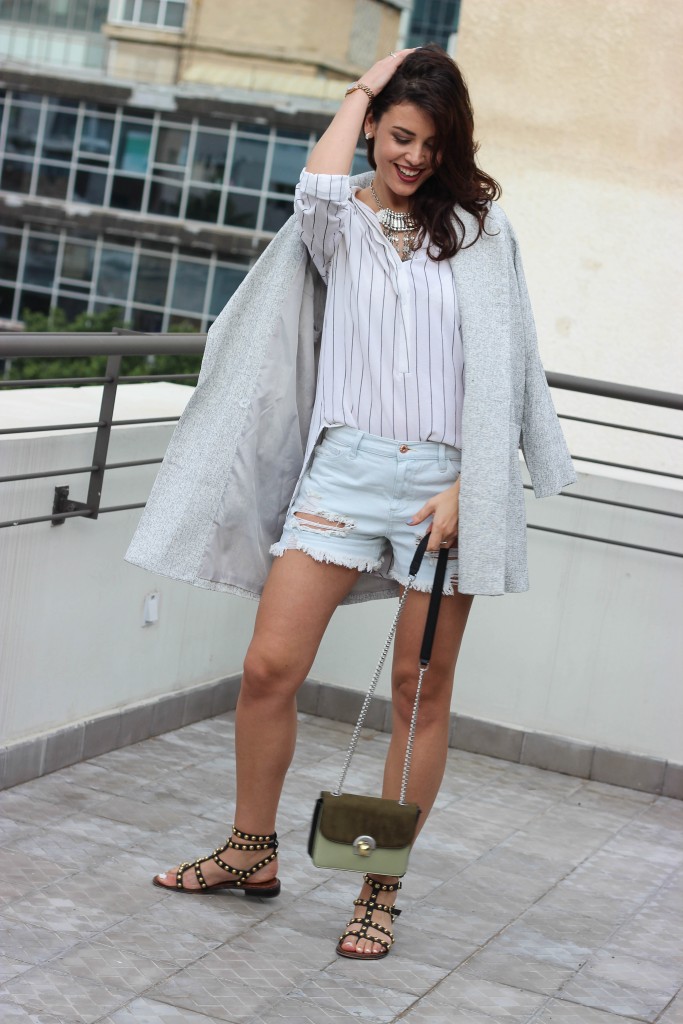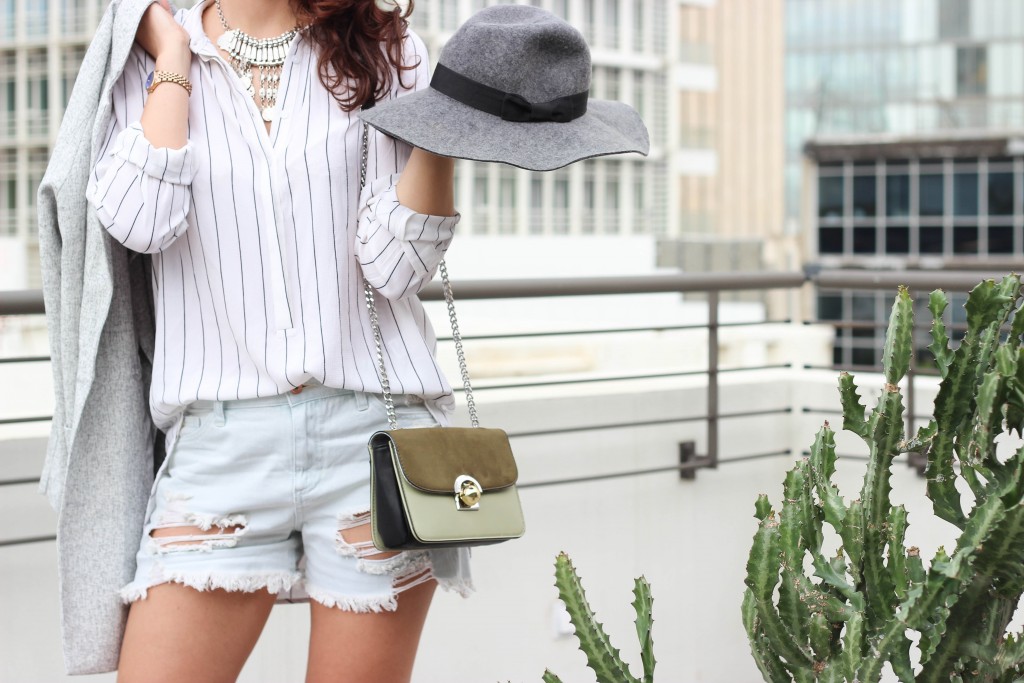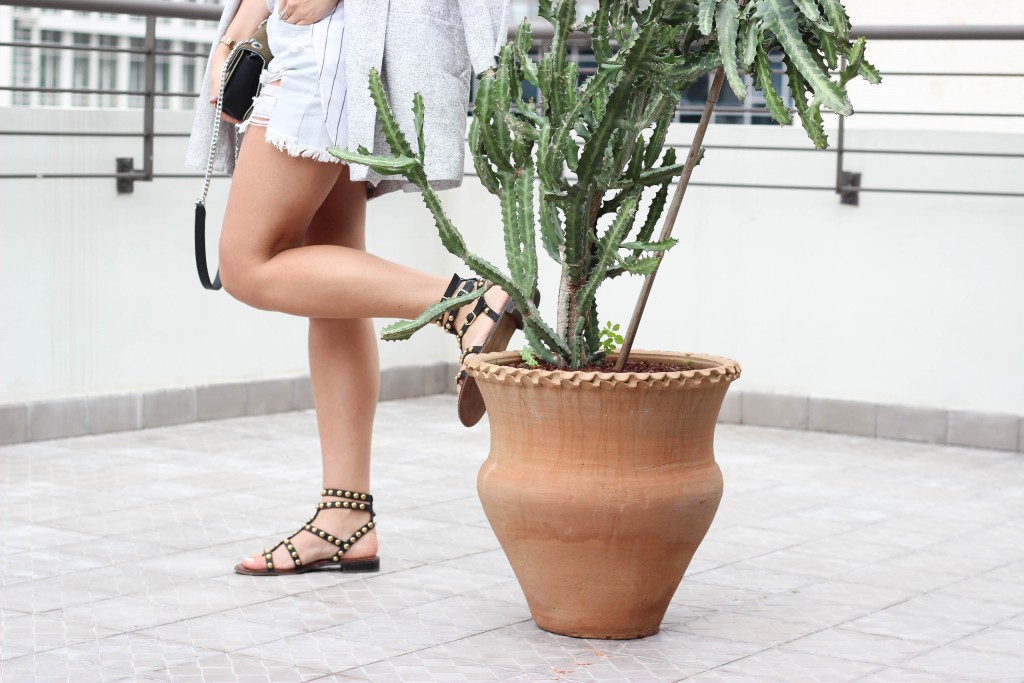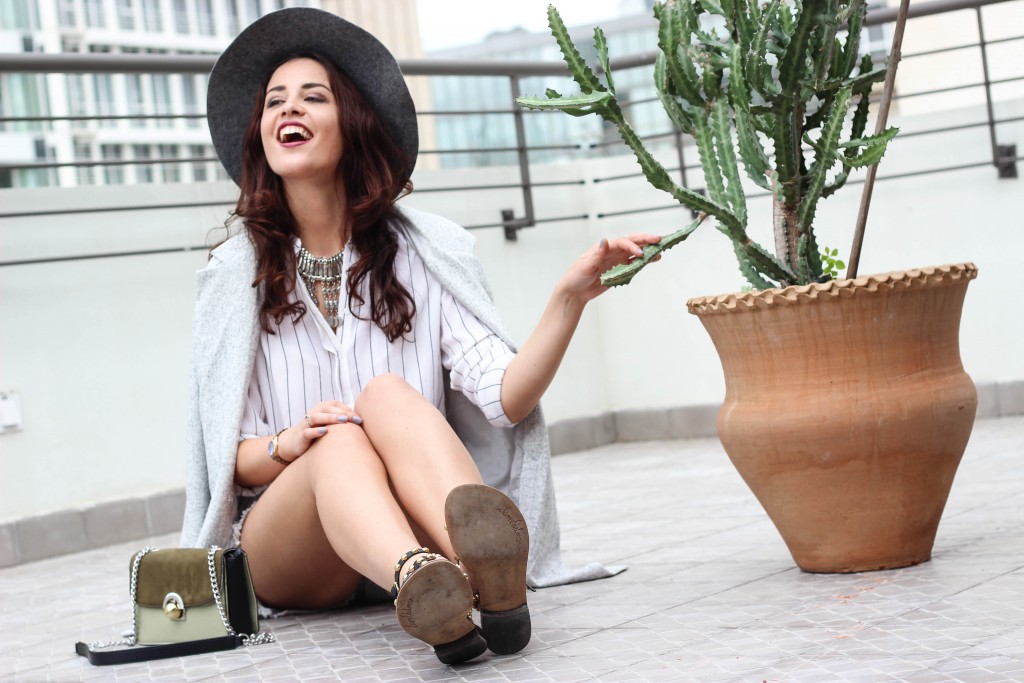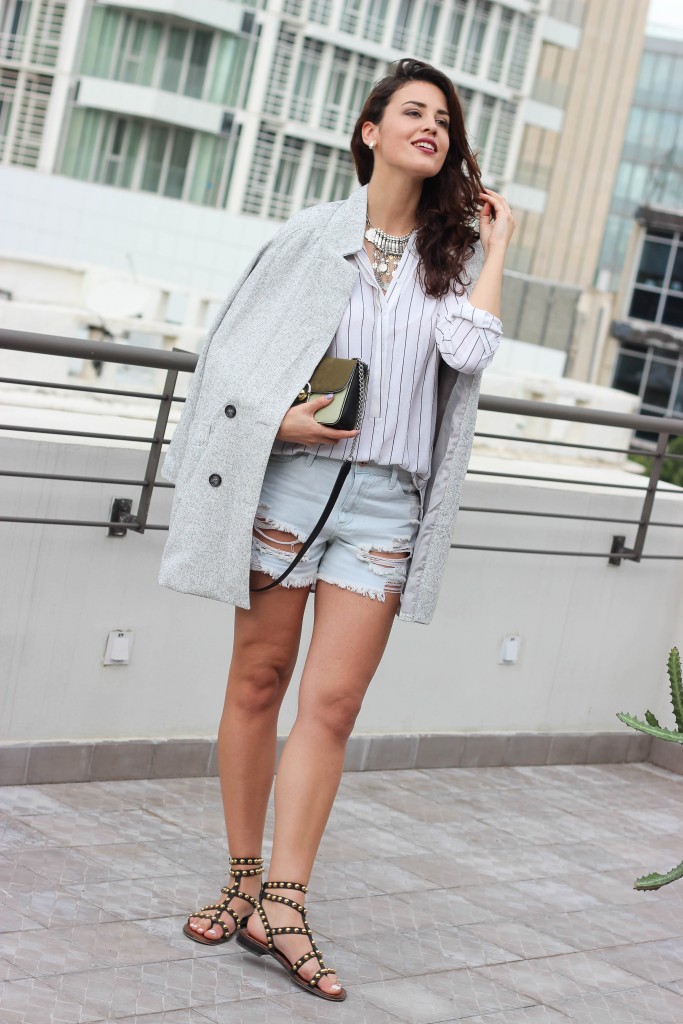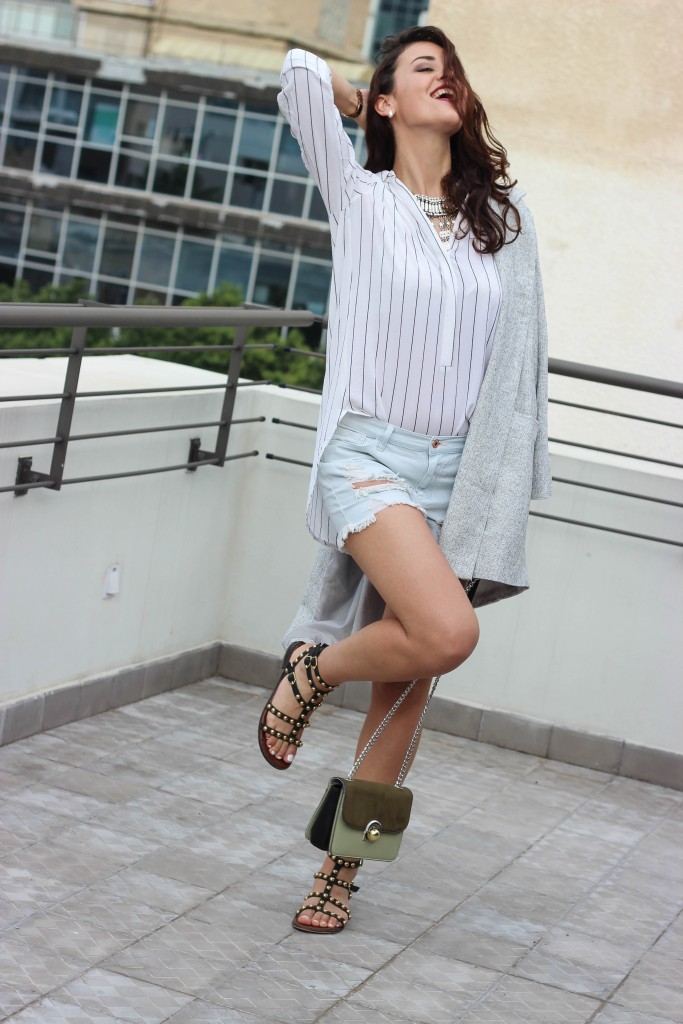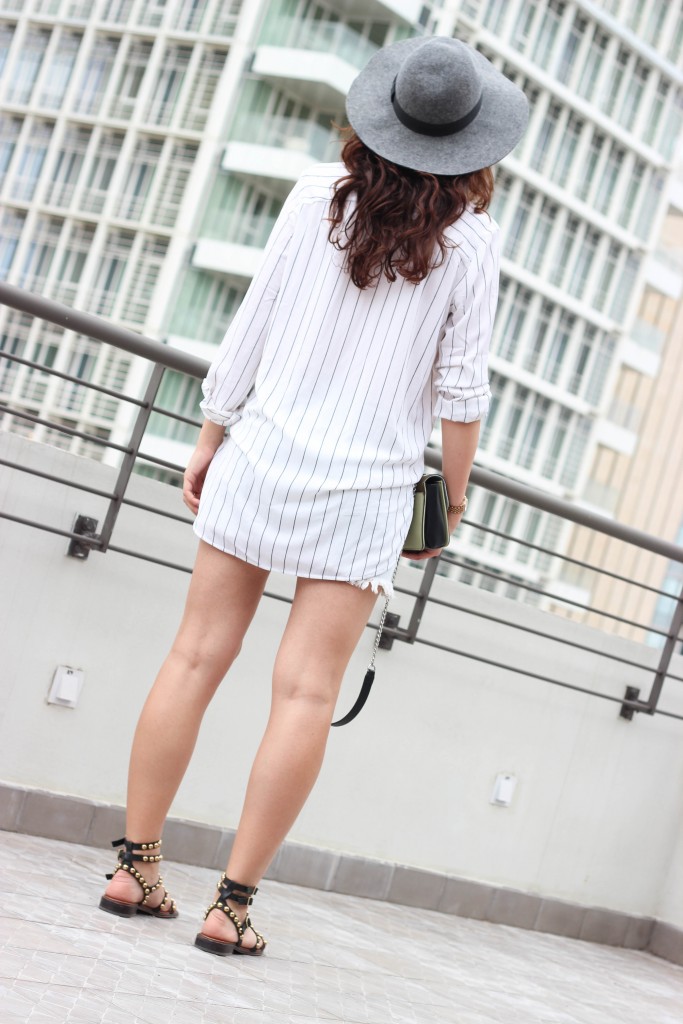 What I'm Wearing: Necessary Clothing jacket, Necessary Clothing shorts, Necessary clothing shirt, Zara bag (similar here), Sam Edelman sandals, Oasis hat, Lovisa necklace (similar here), Michael Kors watch
Location: Tel Aviv, Israel
Photographer: Tatiane Kozijn | Instagram: @tatianekozijn