When it comes to my sunglasses, I want quality AND quantity! In summer I like to wear a different pair of sunglasses every day and I want them to fit well. Our friends at Coolbue recently added a sunglasses range to their collection and today I'm sharing 3 important tips to buy sunglasses online.
The Perfect fit
Some people are lucky enough to have one of those versatile face shapes that work with any type of sunglasses, but let's be honest: most of us don't. That's why when you're shopping sunglasses online you have to be on the hunt for the perfect fit for YOU. Look at the materials, solid enough? Does its style fit with your taste? The most important tip I can give is to look up people or celebrities with a similar face shape and see what sunglasses they wear. This way you can visualize how it would fit you.
Check out the website
So many online stores these days! It's hard to know which ones are reliable. If you have a favourite brand, you can go to the particular website. But if you aren't so sure yet and you're open for different stlyes, brands and shapes, you'll love the range at Coolblue. They offer free delivery (and retour!) and what's also handy is that you can see the sunglasses 3 dimensional. A big plus, making it so much easier to decide whether you like or don't like a pair of sunglasses.
The sunglasses review
From the Coolblue range, I've chosen two different pairs, one by Tommy hilfiger and one by Marc Jacobs. Both are pretty classic, but with a twist. Exactly how I like it. Super versatile to wear with many different looks and the quality is solid. Which one do you like best?
I'm Wearing: Tommy Hilfiger sunglasses and Marc Jacobs sunglasses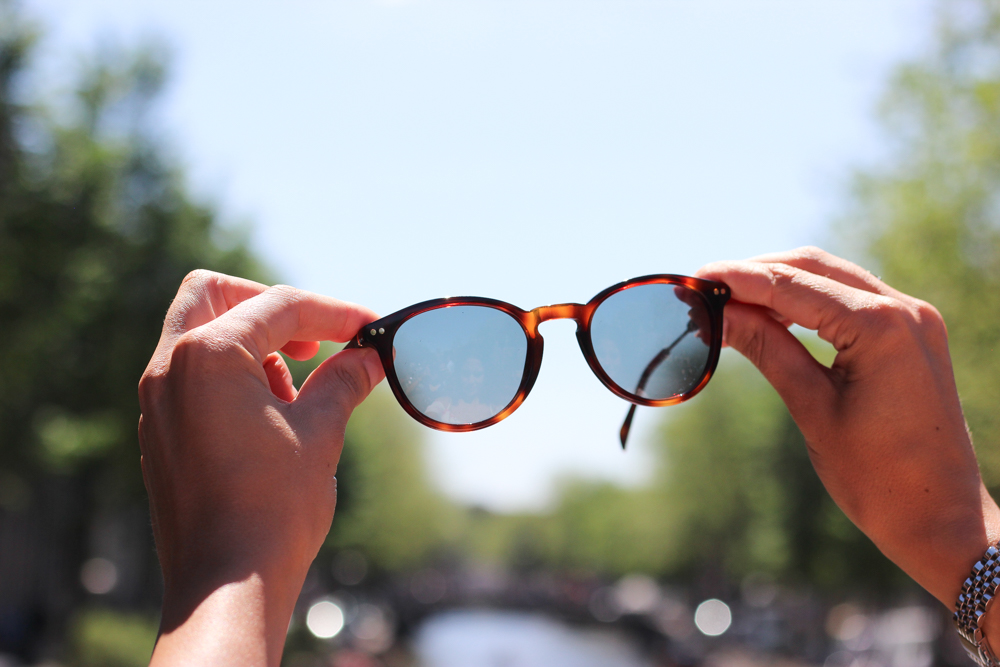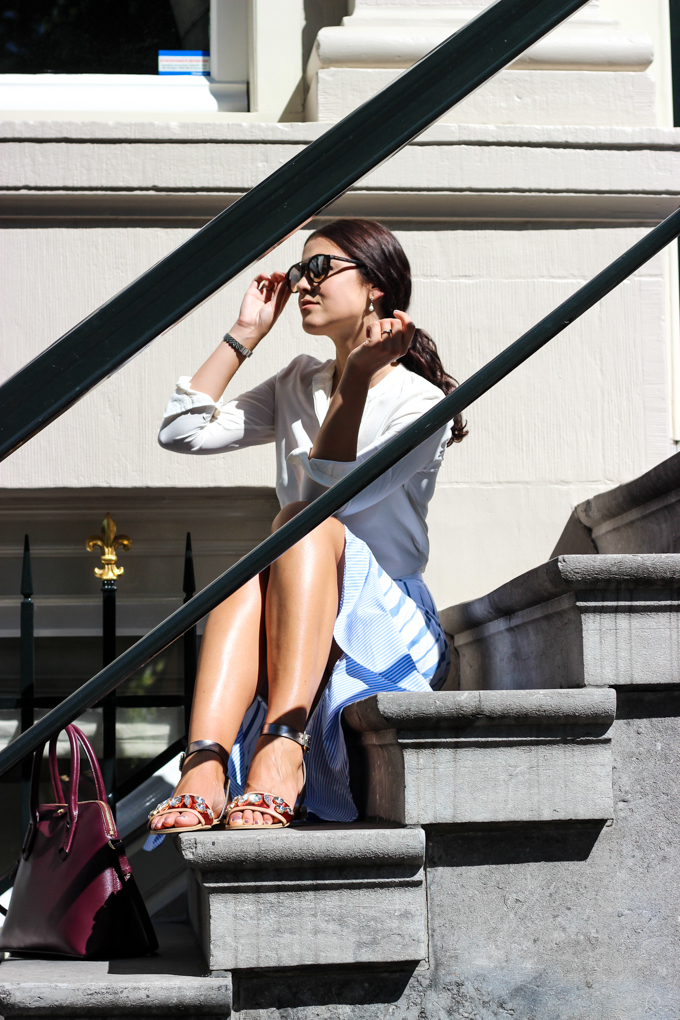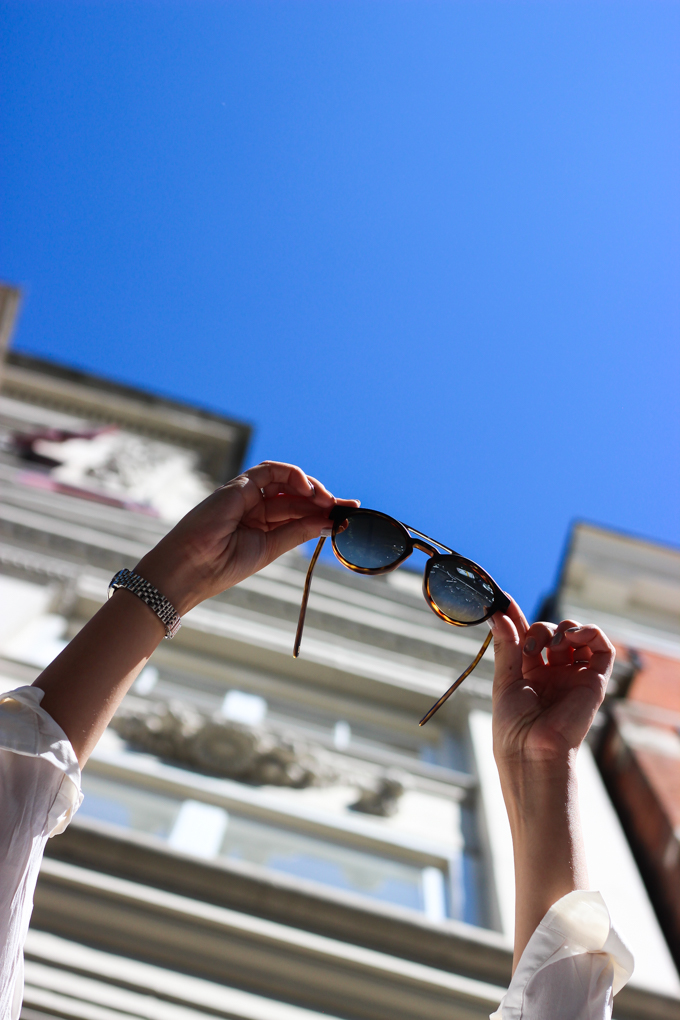 Photographer: Tatiane Kozijn | Instagram: @tatianekozijn
Location: Amsterdam, the Netherlands