After roadtripping criss cross throughout Northern India for a week, Thikana boutique hotel was our very last stay in Delhi. Upon arrival we wondered where on earth we ended up (even our taxi driver had no clue) but luckily, once a big gate opened, a cozy looking residential building popped up.  Let's see what we'll find inside!
Get local
Regardless of where you are in the world, the smaller boutique style hotels are always the best choice to get a really good sense of the local life! That's because they're often run by people who are locals themselves and know exactly what the good places in the neighbourhood are, what to do and where to sightsee. The owner at Thikana didn't only help us order the best local food to our rooftop terrace (a good life, hey!) but also gave us a list of all kinds of authentic places, eateries and other spots to visit. Amazing! Another reason to love Thikana is because it was so easy to meet and socialize with the other guests! There was such a beautiful bunch of  different nationalities resident while we stayed there, from French to American, English, Dutch and Sout American.
The interior
Our room was large, with warm colours and decoration, exactly what you need for good rest and relaxation. Plus a large bathroom with all conveniences and ofcourse….the common spaces! There's a living room to simply chill down with a book and a cup of tea and ofcourse the bohemian rooftop terrace which we spend most of our time on. Ofcourse not without the necessary musquito repellants, a must in Delhi. With everything being so lovely home-style, the breakfast very very lovely too. With fresh fruits, nice breads, spreads, it was perfect!
The rooftop terrace
Like I said: our favourite part of the hotel! With a beautiful bohemian style decor, colourful flowers, cozy outdoor furniture and the most beautiful sunset views, this was the place we came back home to unwind at the end of hectic days exploring Delhi. With a glass of wine and some cheese while chatting away with other guests, we had a lovely time.
The look
To blend in with the local life, I'm wearing a dress and scarf I purchased a few days earlier in the traditional clothing department of a shopping centre in Delhi. I love all these vibrant prints, colours and patterns so much. Very inspiring and something I love implementing in my daily personal style. Ps. nothing more zen than sitting surrounded by flowers on the rooftop terrace while the sun is setting….. bliss.
Thikana is….
So very much recommended, both for a long and short stay. Feeling home and getting excellent recommendations and advice in a city like Delhi is priceless! That's  one of the reasons why it's so amazing to stay at Thikana. Because you always know you'll be in good hands with whatever you need.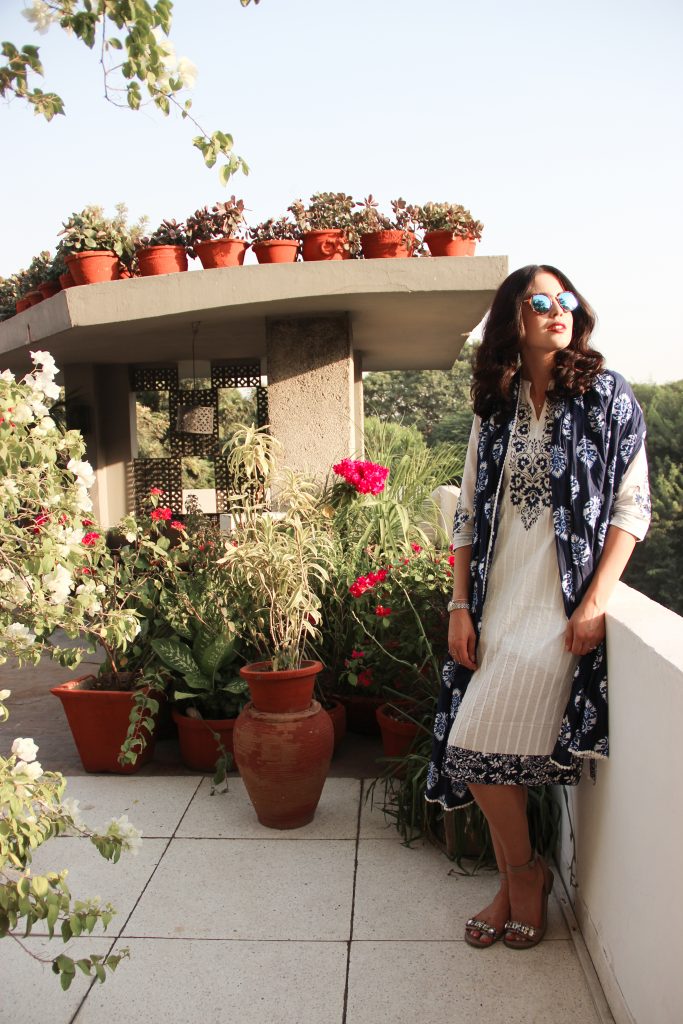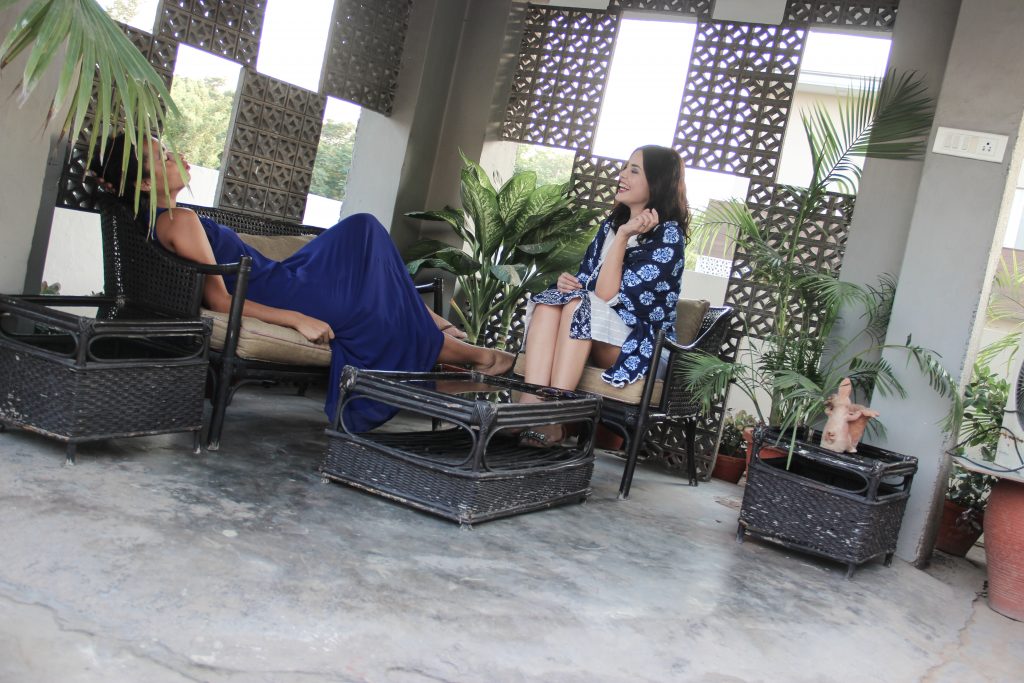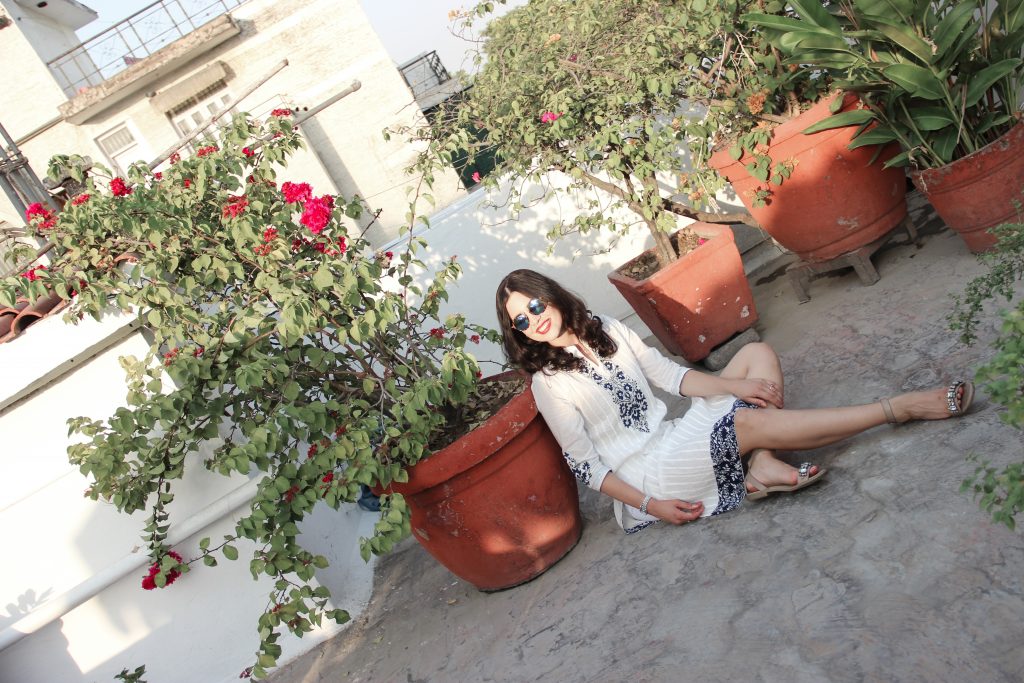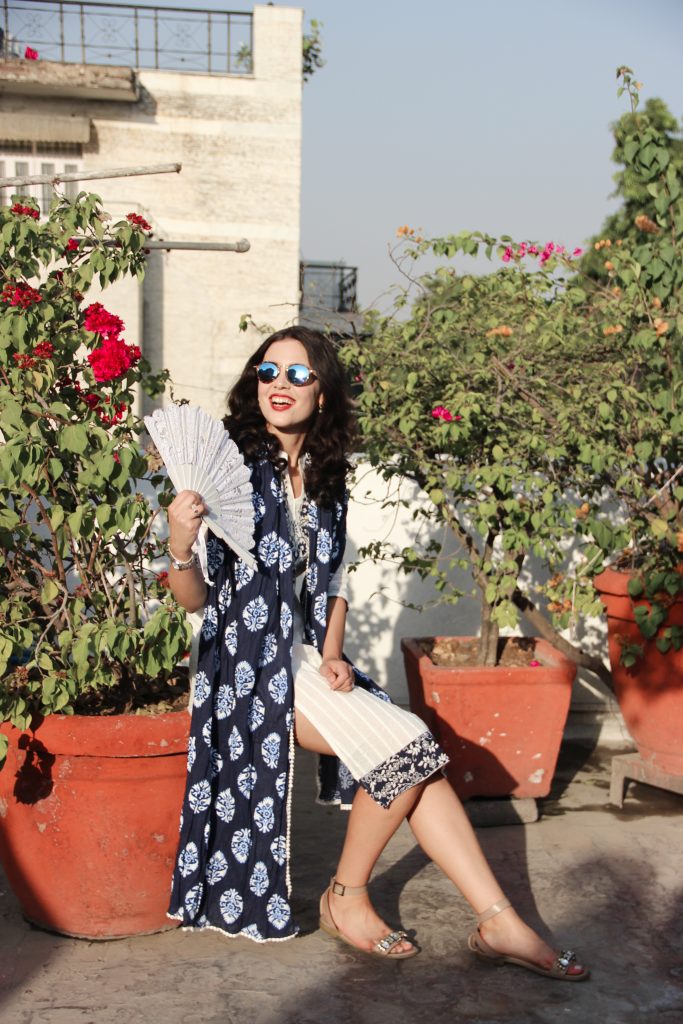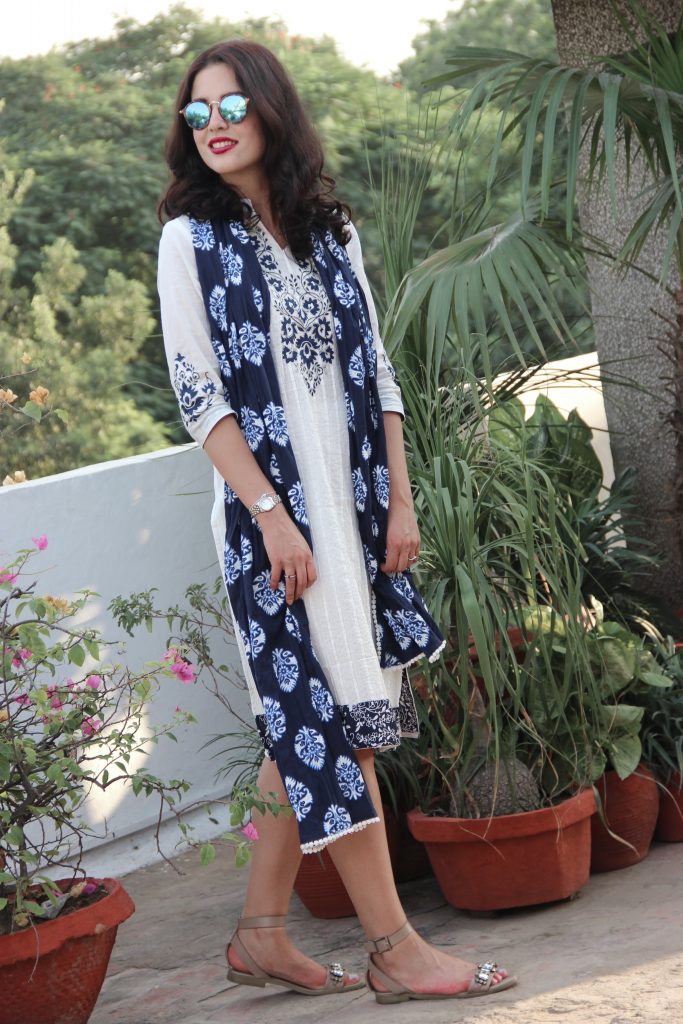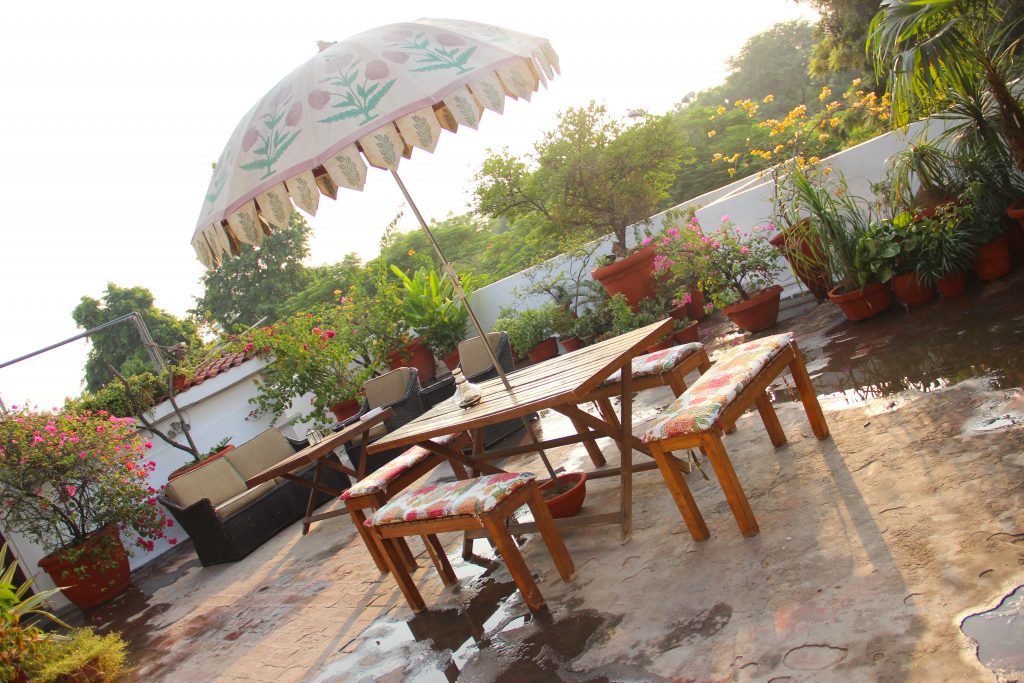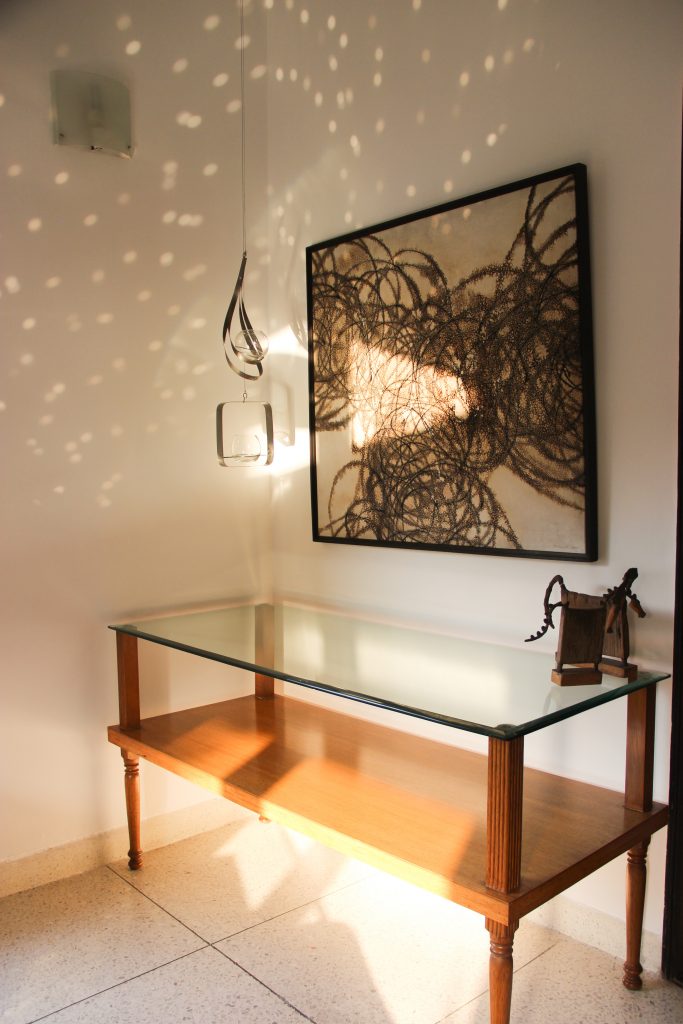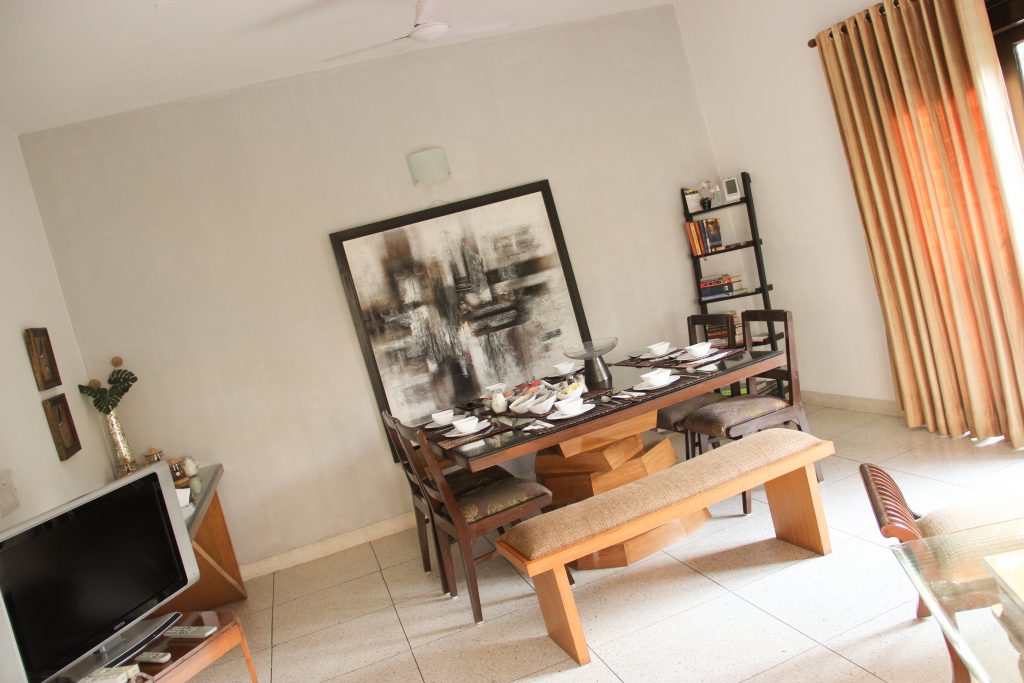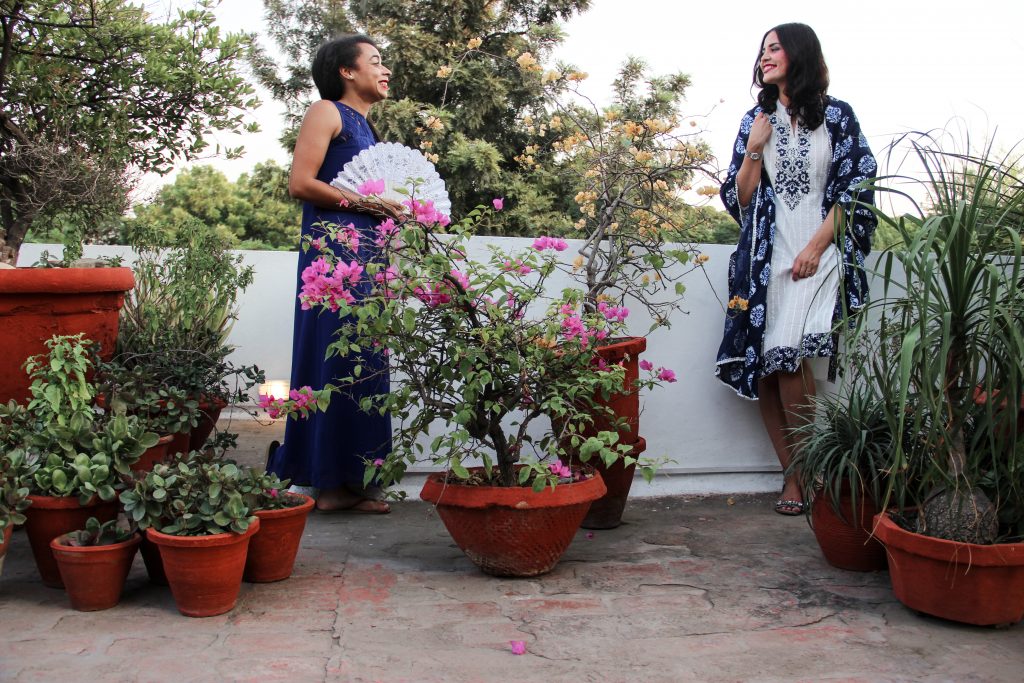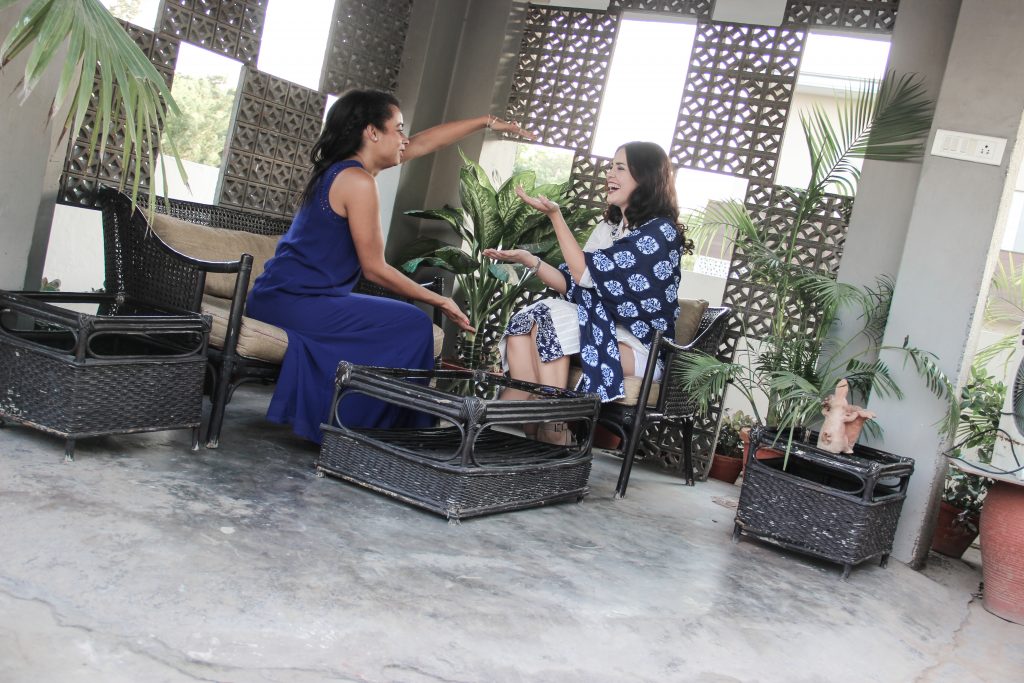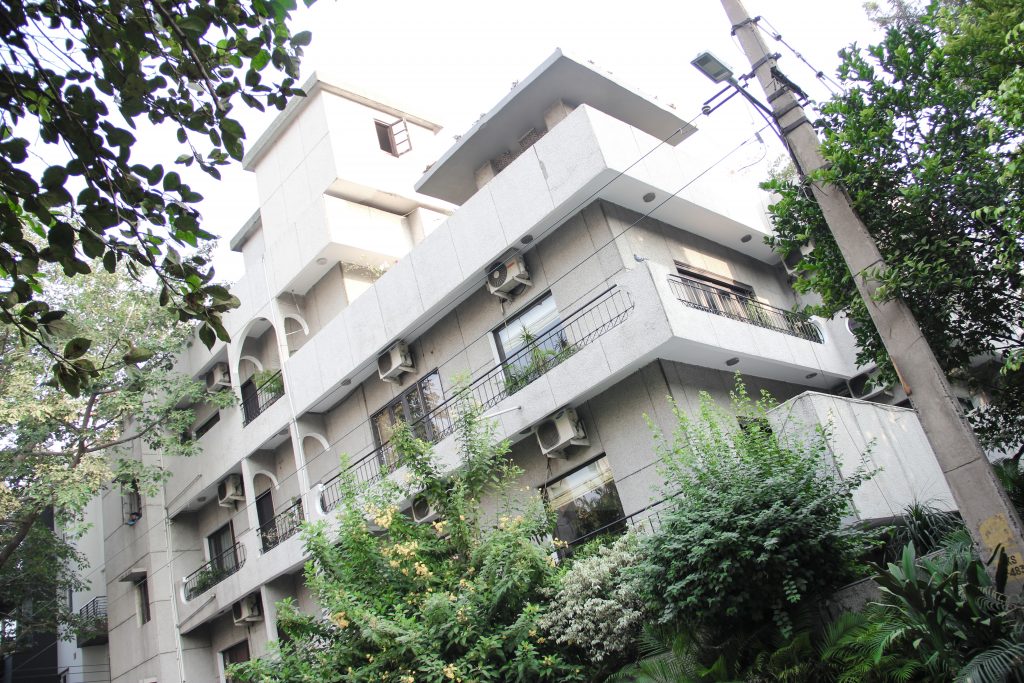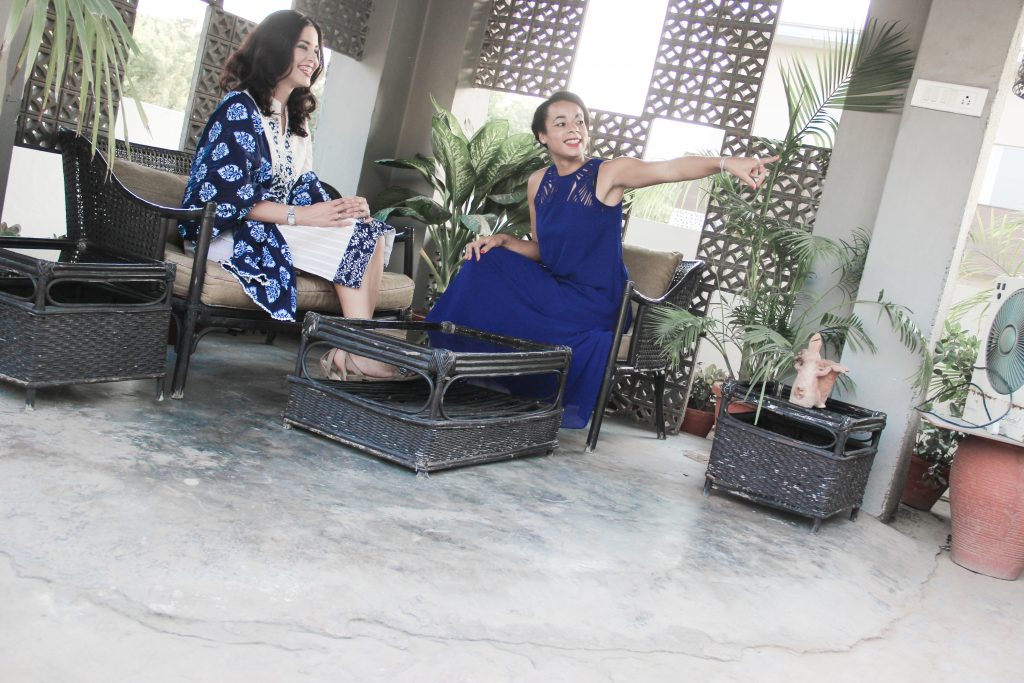 What I'm Wearing: Tunic and scarf locally purchased, Marks & Spencer sandals, Freyrs sunglasses
Photographer: Tatiane Kozijn | Instagram: @tatianekozijn
Location: Delhi, India