One city, two names. Before you wonder, just like us, whether it's Bombay or Mumbai, let us give you the answer. Both are correct! Bombay is a name given by the Portugese and means 'beautiful bay'. To cut ties with India's past of colonisation, the city's name Bombay was changed into Mumbai. 
So now you know the difference between the names, its heritage and its reason for change, we can get to the topic of what the city of Mumbai is all about.
Coming from Delhi, the first thing we noticed is what a world of difference the two cities are. Other than Delhi, Mumbai is much quieter, more organized and  perhaps even feels a bit Western. We spent 4 days in Mumbai (too short, we can tell you that!), but even with limited time, we made the most of the city! Today we'll be sharing what we did and saw. Also, a big thanks to Viator, with who we made a City Highlights tour with a most wonderful guide.
1. The Gateway of India
One of Mumbai's icons and therefore a spot you can't miss! It was situated only metres away from our hotel (Abode Mumbai, best location & hotel EVER) and being right next to the sea makes for some pretty picture perfect sights.
2. Taj Palace
While at the Gateway of India, you're also right next to the iconic Taj Palace Hotel, so absolutely worth it to stop by. To admire the building from outside, to check out the extravagant lobby or maybe to go for a high tea!? To many of you, the Taj Palace might spark the memory of the terrorist attack and hostage situation that took place here in 2008. The attacks happened on different places throughout Mumbai on November 26th (the Taj Palace, amongst other places) and lasted for 3 days, killing 164 people. Strangely, but perhaps better, I wasn't aware of all the details of the attacks until after I left the city…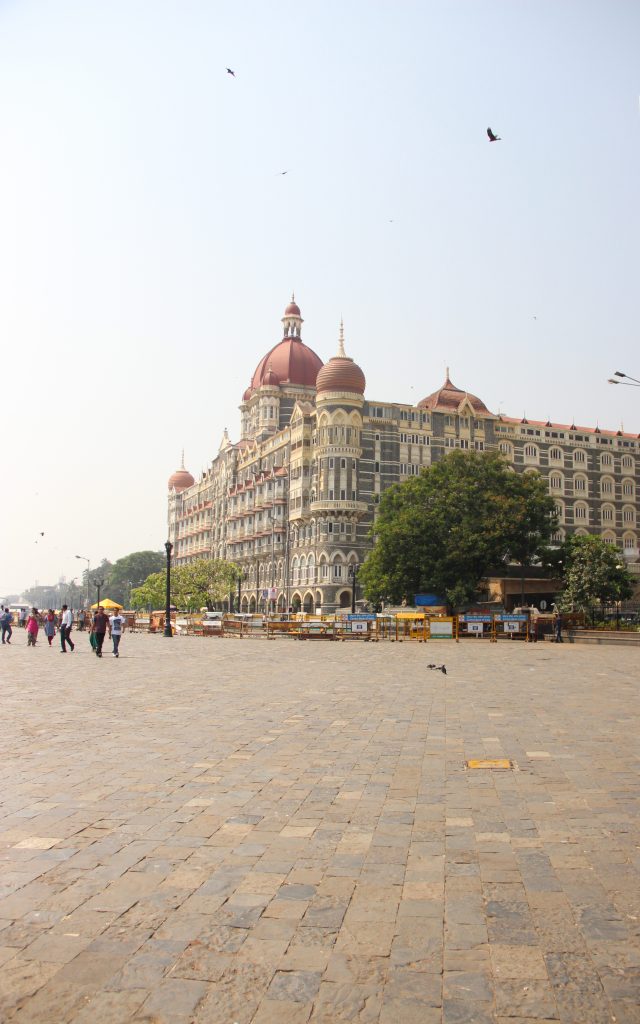 3. Station of Mumbai
….or more accurately called: Chhatrapati Shivaji Terminus railway station. Yep, good luck pronouncing that. We didn't manage either. I was suuuuper excited to visit this place for only one reason really: the movie Slumdog Millionaire. One of my favourite movies, gotta love a bit of faith and destiny and it was great to see real life! But in all seriousness, this place is an architectural gem and a can't-miss while in Mumbai.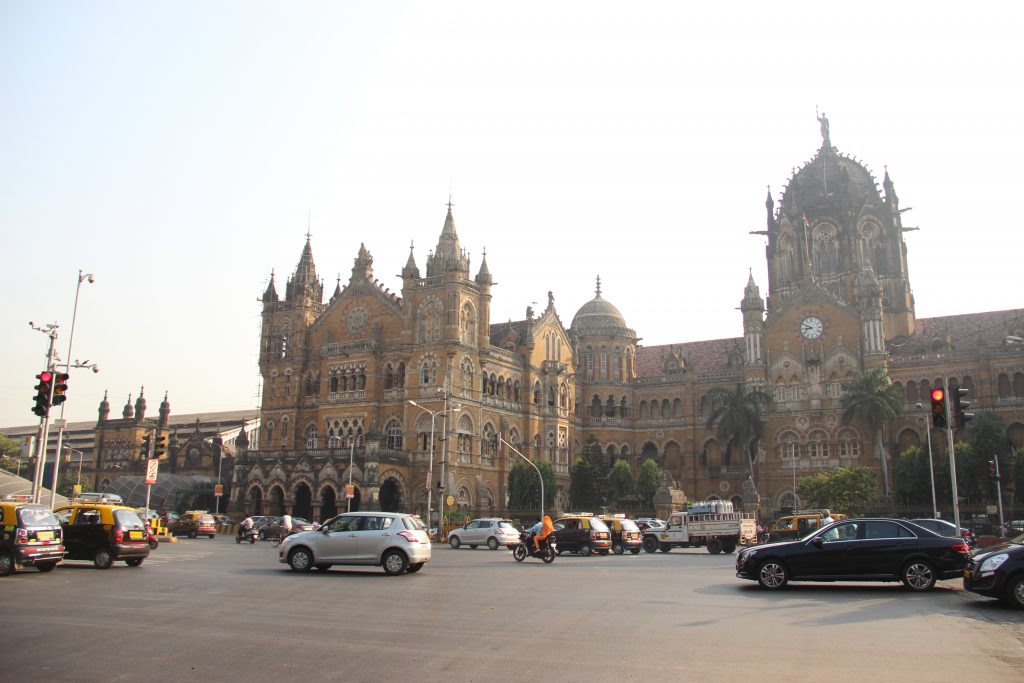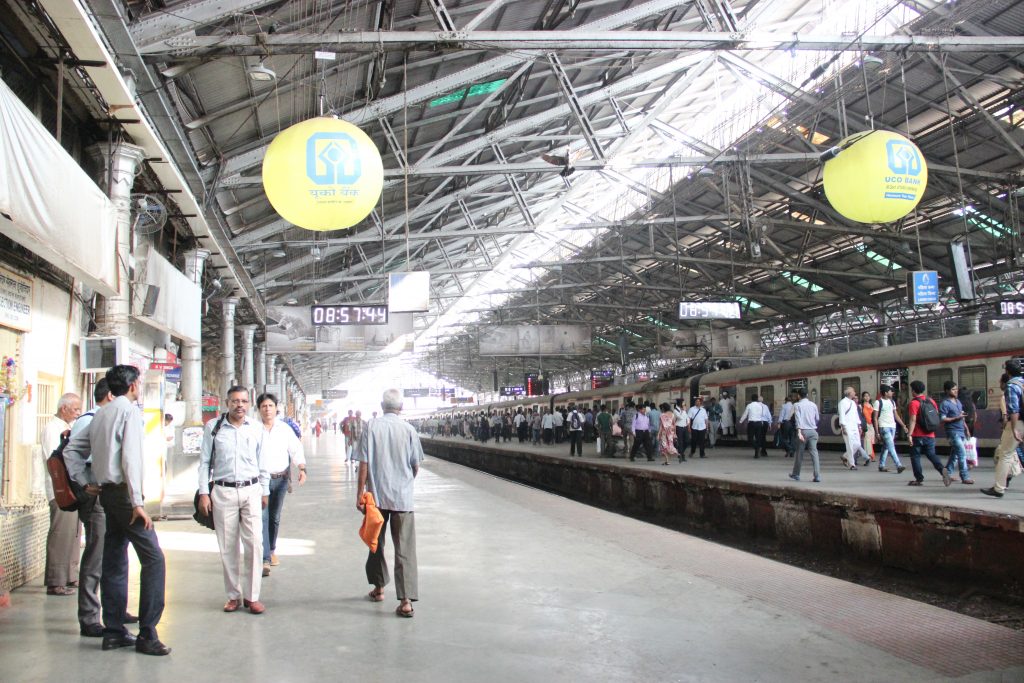 4. Waterfront walk
Mumbai's sea front is beautiful! …and perhaps the only place in the city where you can catch a bit of a breeze. Which is very welcome. The views here are especially amazing around sunset and simply the best place to go for a walk and soak up in local life. Alive with many Mumbaians socializing, picknicking and having fun!
5. The biggest open air laundry in the world
Officially called 'Dhobi Ghat'. In this mostly male environment, the washers known as 'Dhobis' work in the open air washing the clothes from many of Mumbai's hotels and hospitals. Situated in between skyscrapers and other modern buildings, it can't get any more contrasting. Intriguing to witness (with a guide), but really NOT recommended to go wandering about in this area as a woman alone.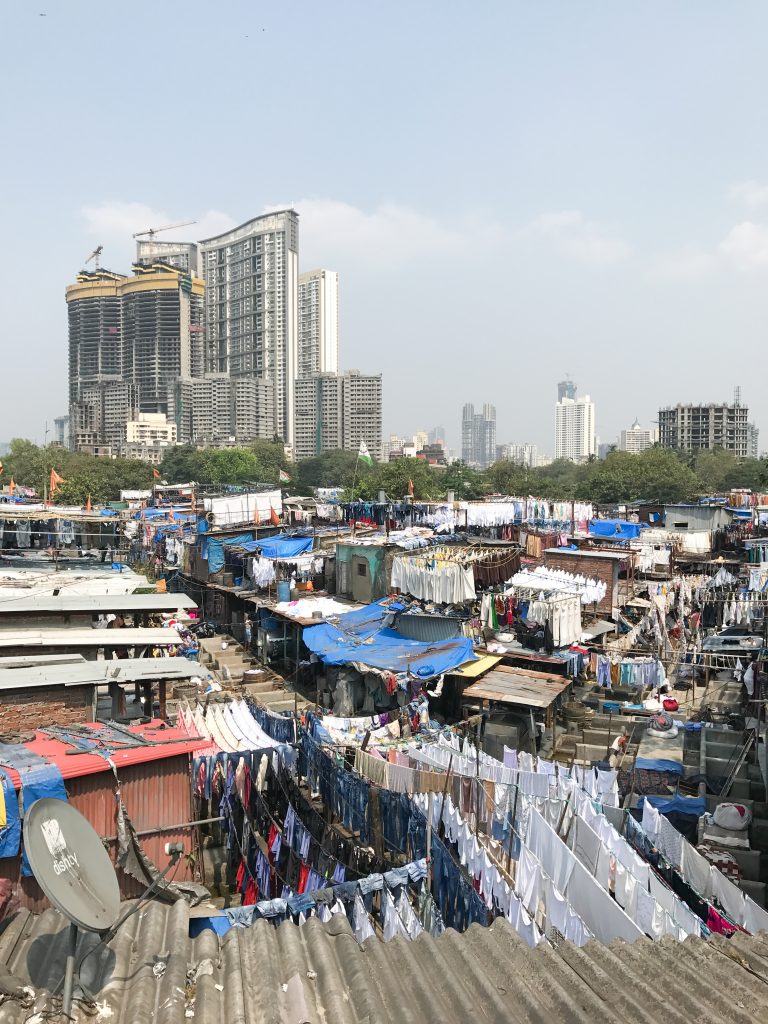 6. Banganga Tank
According to a local legend, water appeared here magically centuries ago. Lord Rama asked his brother to bring him some water and when he shot an arrow into the ground, the water came gushing out. It's considered a holy ground and also happens to be situated in the middle of a residential neighbourhoud with so much beautiful, authentic local life to discover. We loved exploring here.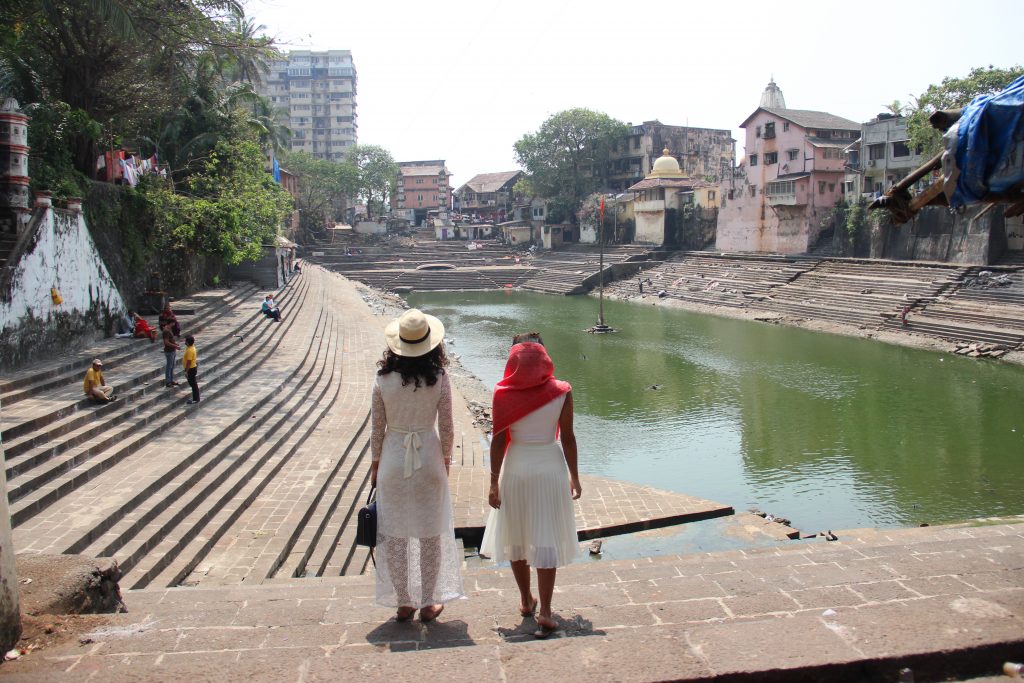 7. Dharavi
We travel a lot and we see a lot, but there's only a few places that capture our heart. Dharavi is one of them. At first you might think, why would a place also known as one of the biggest slums in the world capture your heart? But there's just something about the work ethic, the pride and the energy of the people here that will always stay with me. A lot of the people in Dharavi live from recycling. This for example means that they go around the city to collect all kinds of plastic, sort them out, organize them by colour, then selling them back to comapnies. Recycling 85% of the city's waste (and India not having formal recycling policy), the work of the people in Dharavi is indispensible. And yes, I'm well aware that for a lot of the poorest people in the world, recycling isn't a choice but a life necessity, but that doesn't make the facts and figures any less impressive. Especially considering that most European countries recycle no more than 30% of its waste. Think about that.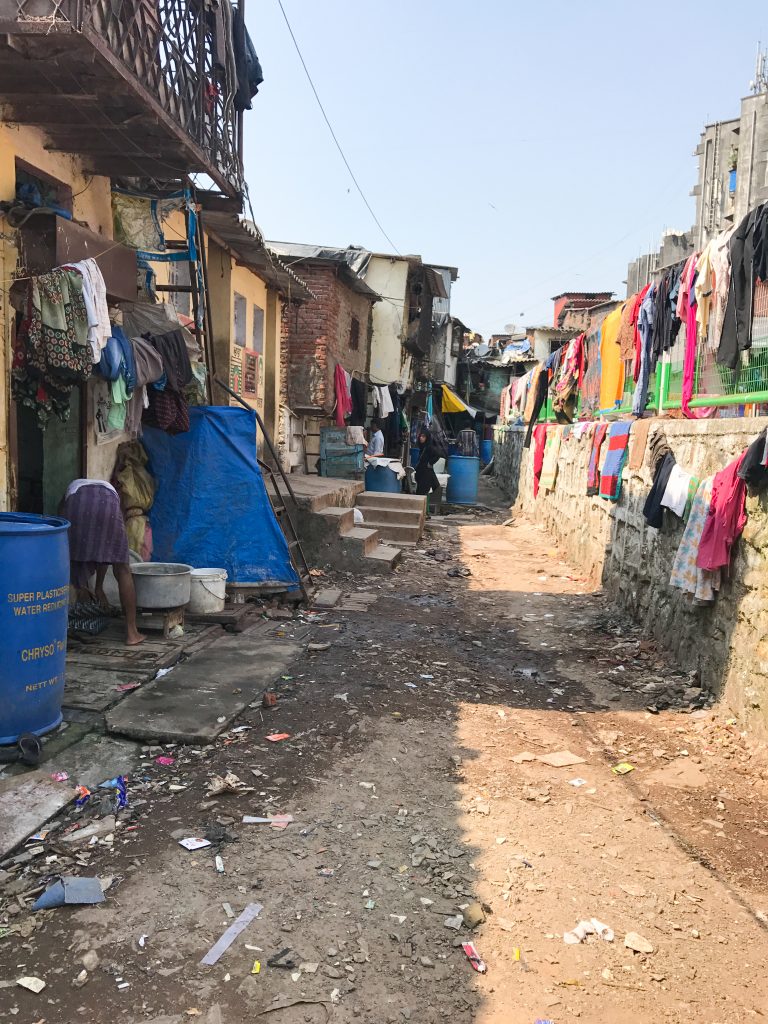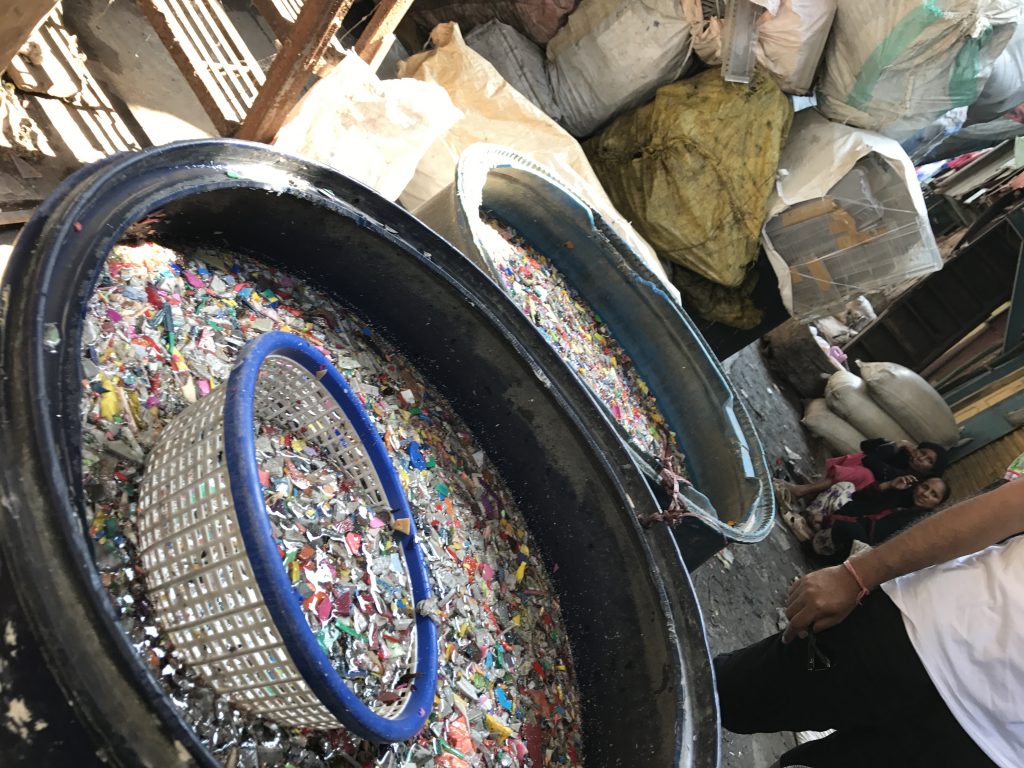 8. Colaba
Definitely one of the most fun, beautiful neighbourhoods in Mumbai! Also one of the most modern ones, although the picture below suggests otherwise. While on that topic, this lovely lady was so excited to see us, check out our camera and show us her cow! It's considered good luck feeding a cow, that's why in many business districts, vendors like this lady sell food for people to give to a cow. But anyway, getting off topic now. Back to Colaba. The neighbourhood is known for its cool designer boutiques, markets, all kinds of eateries and more. It has lively, vibrant feeling to it and it's simply great! We were so happy to stay at a hotel right in the middle of this area. While you're in Colaba (and in urgent need for a bit of a Western taste), go to Le15 cafe.  They do the best coffee and have the most amazing red velvet cupcakes and truffle pasta. Bit of weird combination, I know, but I had to share.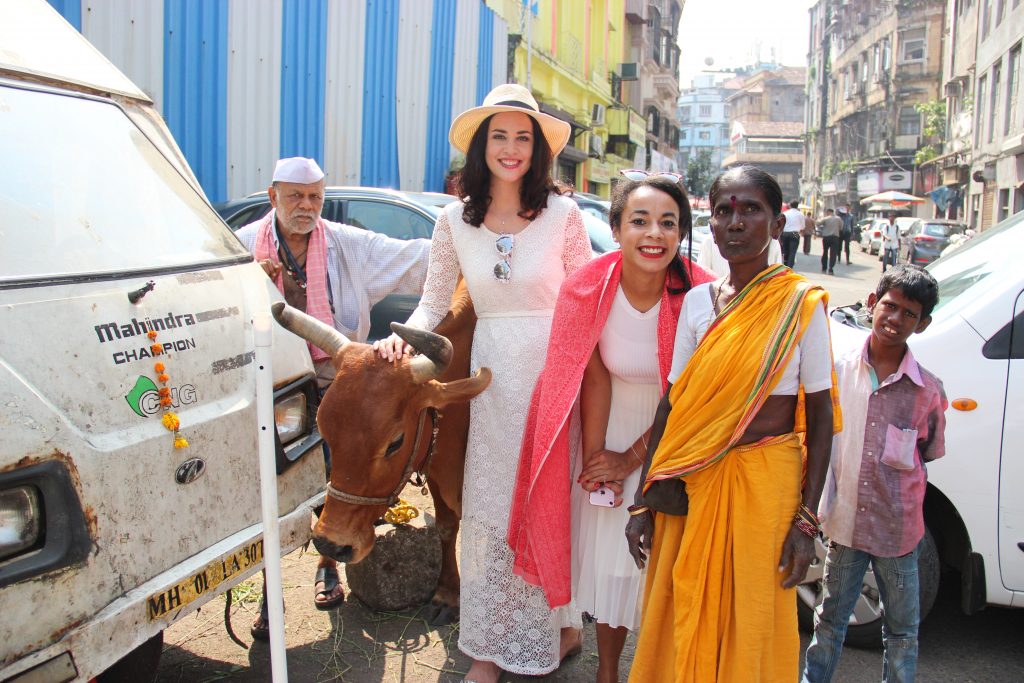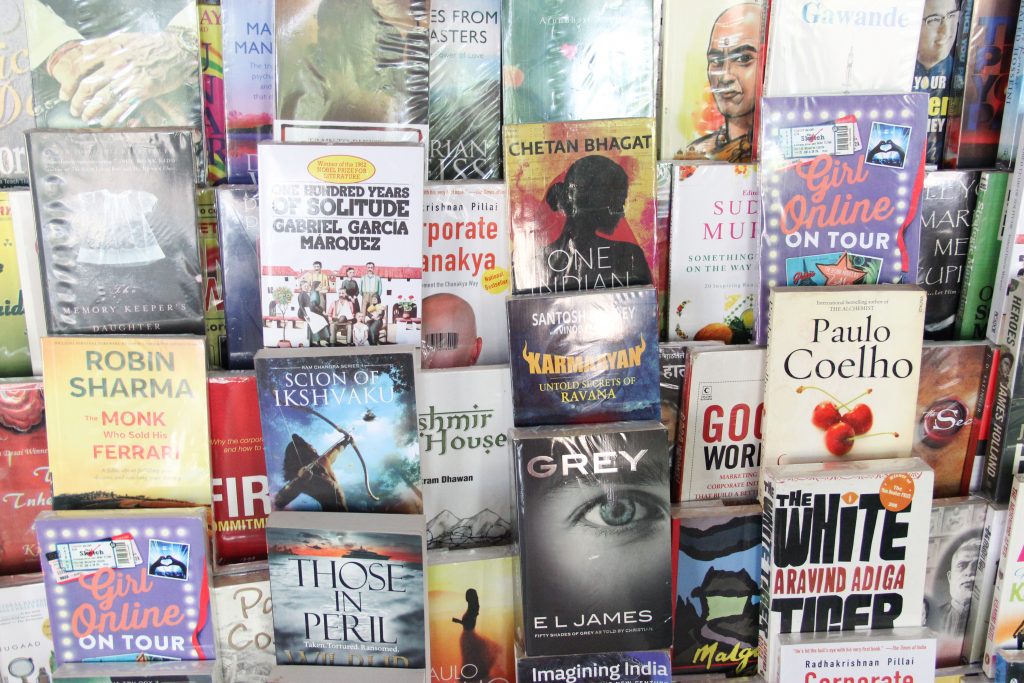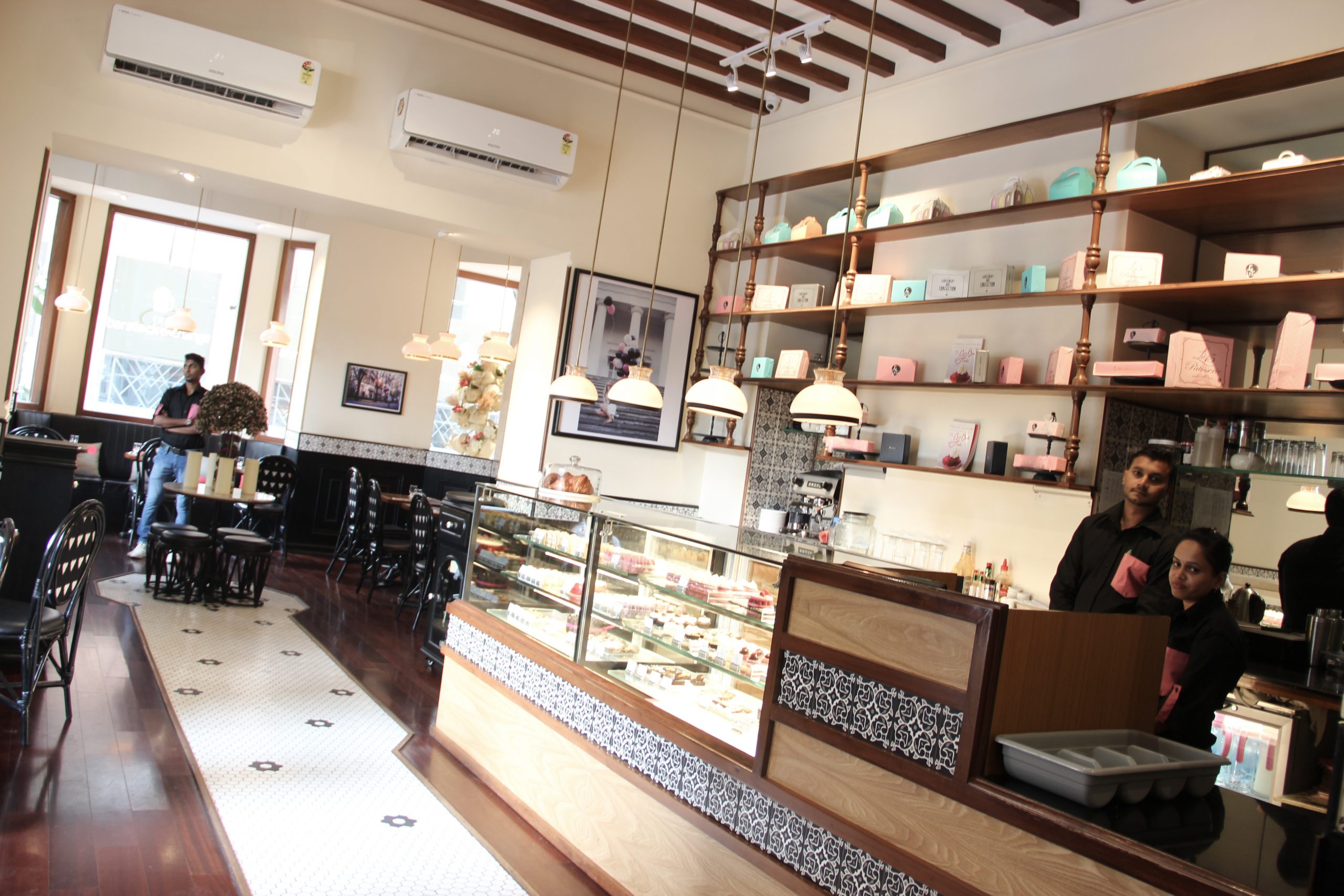 Photographer: Tatiane Kozijn | Instagram: @tatianekozijn
Location: Mumbai, India