Before I tell you more about our stay in Mumbai at Abode, let me first paint you a little picture about the kind of travellers we are.
Where are we? Colaba!

We decide on the destination, we organize the flights, we plan the activities, but rarely do we take a closer look at where our hotel is exactly situated. Which means we're always in for a surprise! Which was exactly the case when we landed in Mumbai on October 18th. We had no clue. The only thing we did know about Mumbai was that the neighbourhood Colaba was the place to be. So as it turned out, Abode hotel was situated right in the middle of Colaba. No better location possible. Just a few minute walk from all the highlights (the Gate of India is literally at the end of the road) and surrounded by trendy cafes, restaurants, shops and all other fun things you want nearby. But before I go on and on about how cool Colaba is, let's first talk a little about Abode. Because my oh my is it cool!
Home feeling

Abode is one of those places that manages to make you feel home and relaxed from the moment you step in. And that was VERY needed. I had been sick the night before, felt weak, had been having a tough time on the flight and all I wanted was…to have a cheese toastie. Because I had barely eaten in 20 hours and I just wanted to have something solid yet simple. So there we were, eating cheese toasties with masala tea and with every bite I could feel myself coming back to life. The common area functions as a livingroom, socializing area and as a place to have some food. It has such a wonderful, cozy atmosphere! A place never feels like home without the right people and at Abode they really understand what hospitality and true, genuine friendliness means. Amazing.
Vintage
There are so many cool things to point out about Abode, but one of them is the unique interior! Each room features art deco tile flooring in different styles and no room is the same. The rooms have been put together with vintage Indian furniture and each corner is unique! We stayed in the Superior Luxury room and I'll let the pictures below do the speaking. Incredible.
The look
I'm wearing a black white ensemble with a lace skirt, minimal white bodysuit and pinstripe jacket. A Western look with some Indian accessorizing! I must have worn this necklace a zillion times but I still love it.
Mumbai….
Mumbai was our last stop of the India journey and what a great closure it was! Let's also not forget to mention that just below Abode there is Le15 cafe, where we stopped by for an excellent cappuccino and a red velvet cake every day. A must-try! We absolutely adored our stay at Abode and this should without a doubt be your place to stay while in Mumbai. I'm certain you'll love it as much as we did.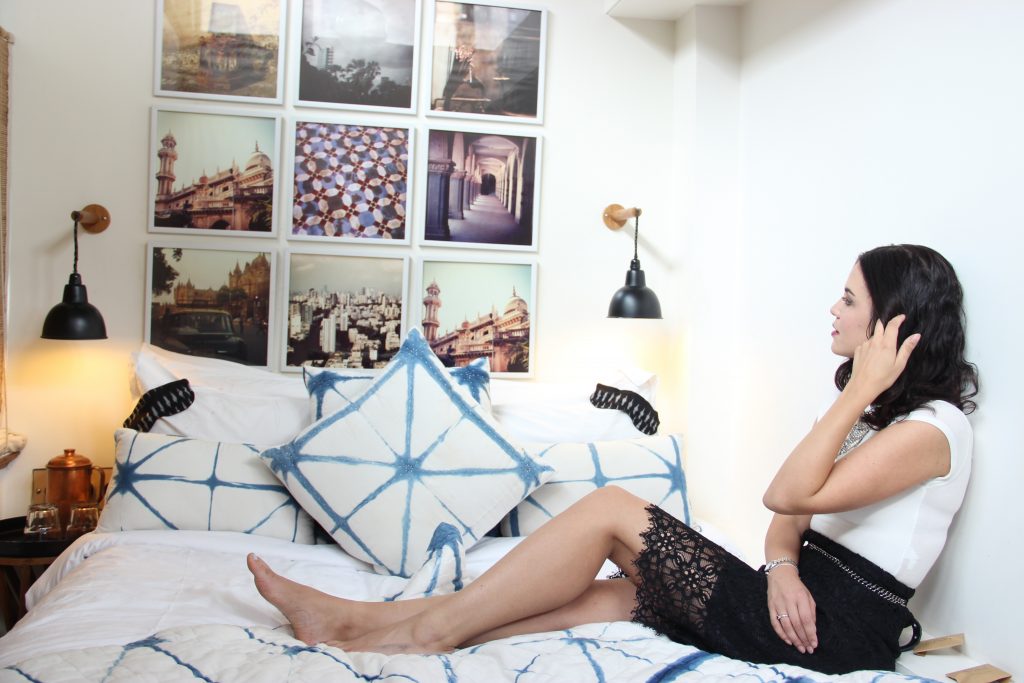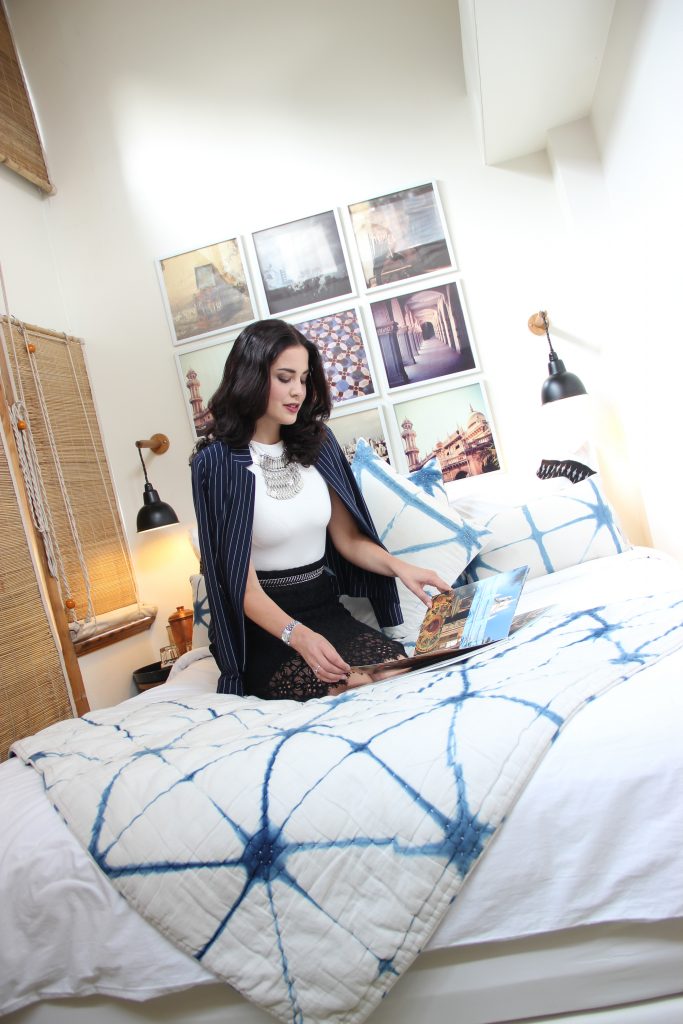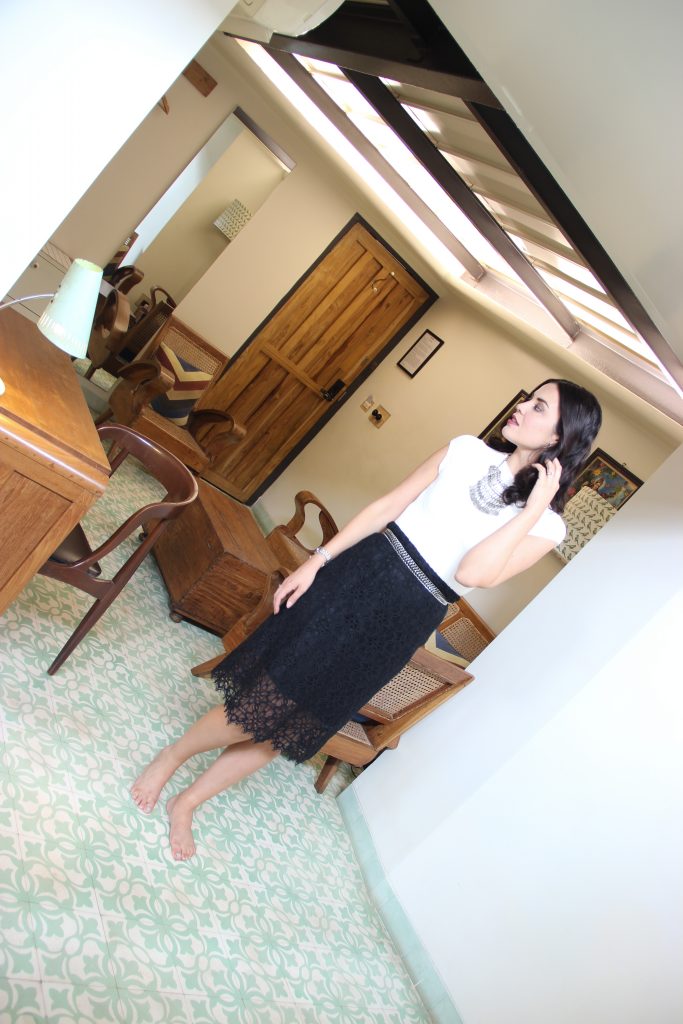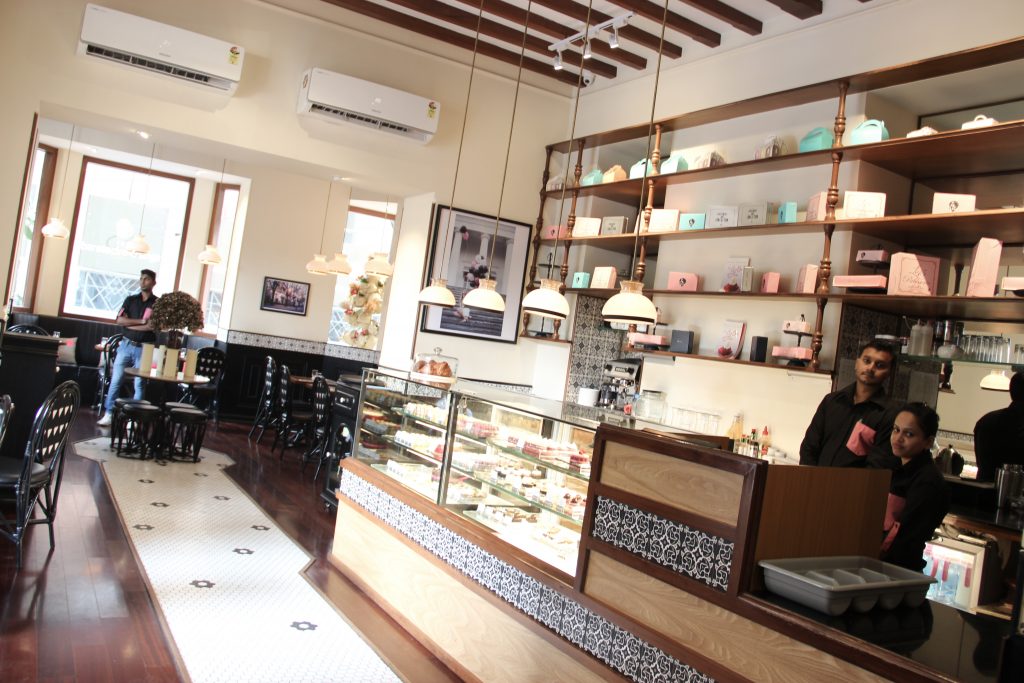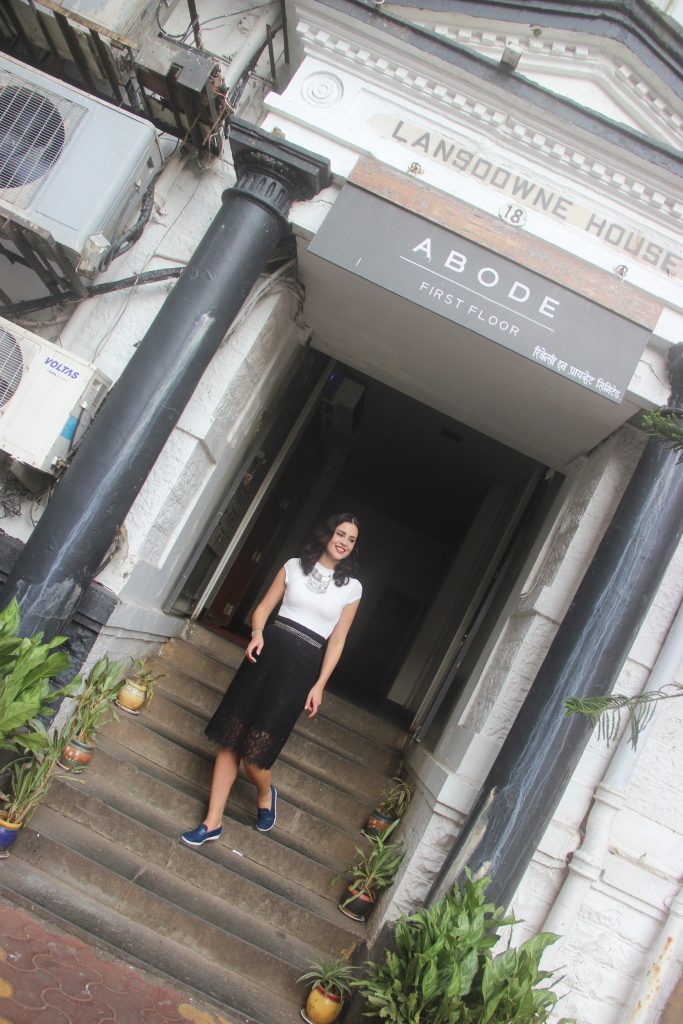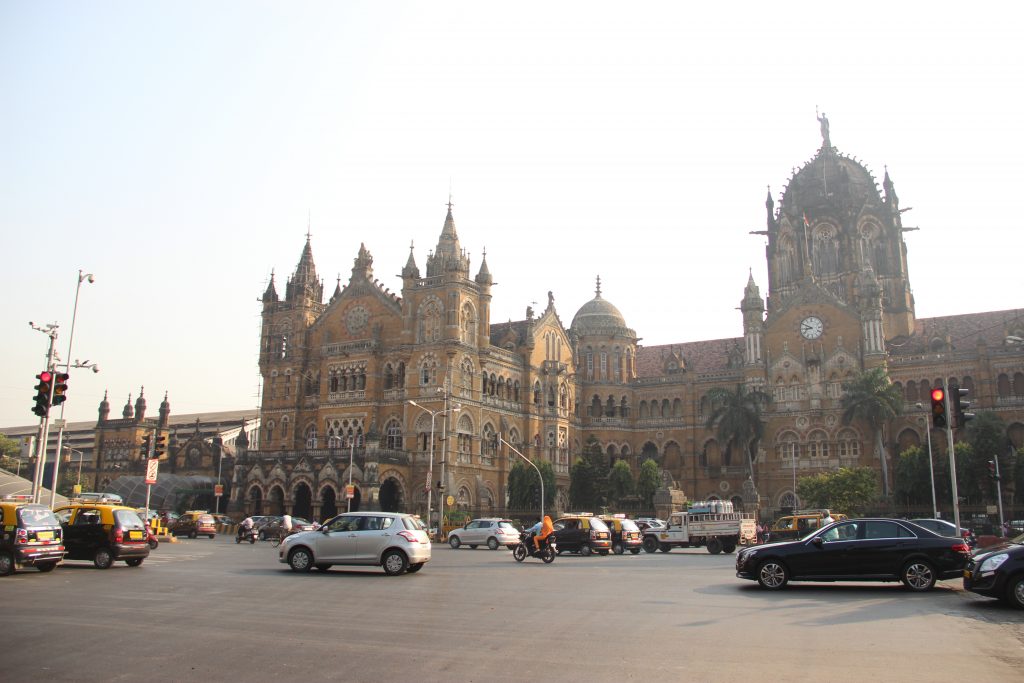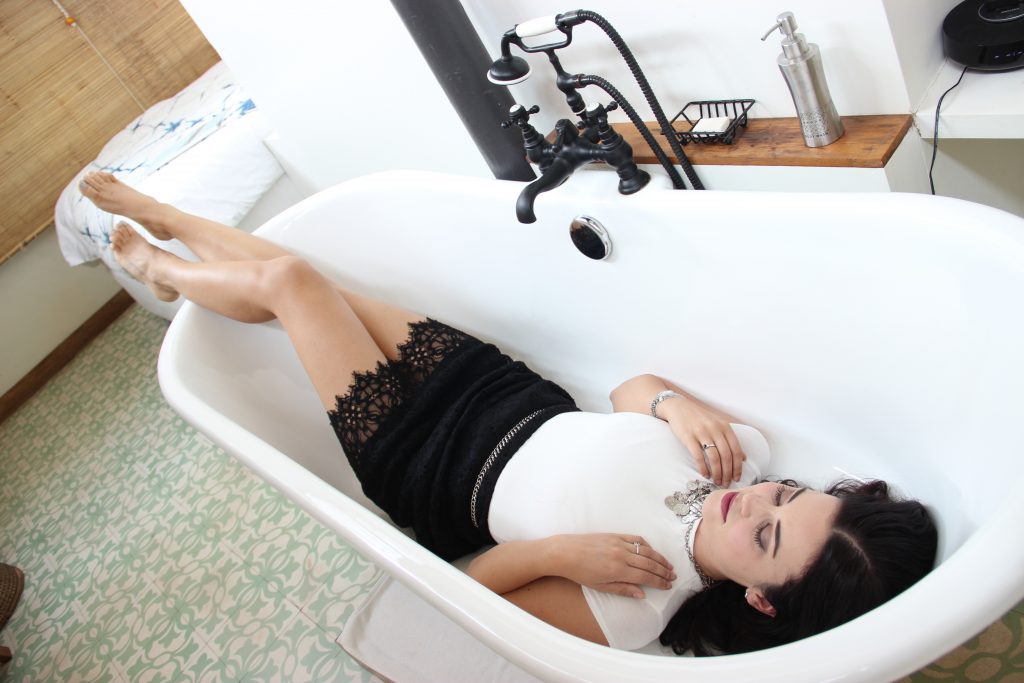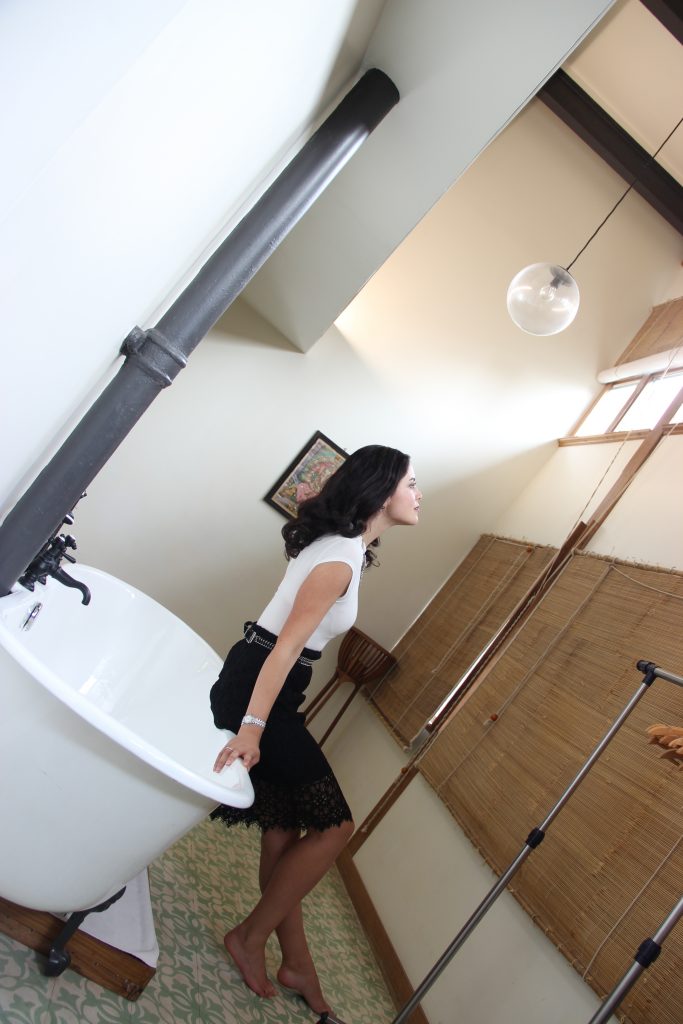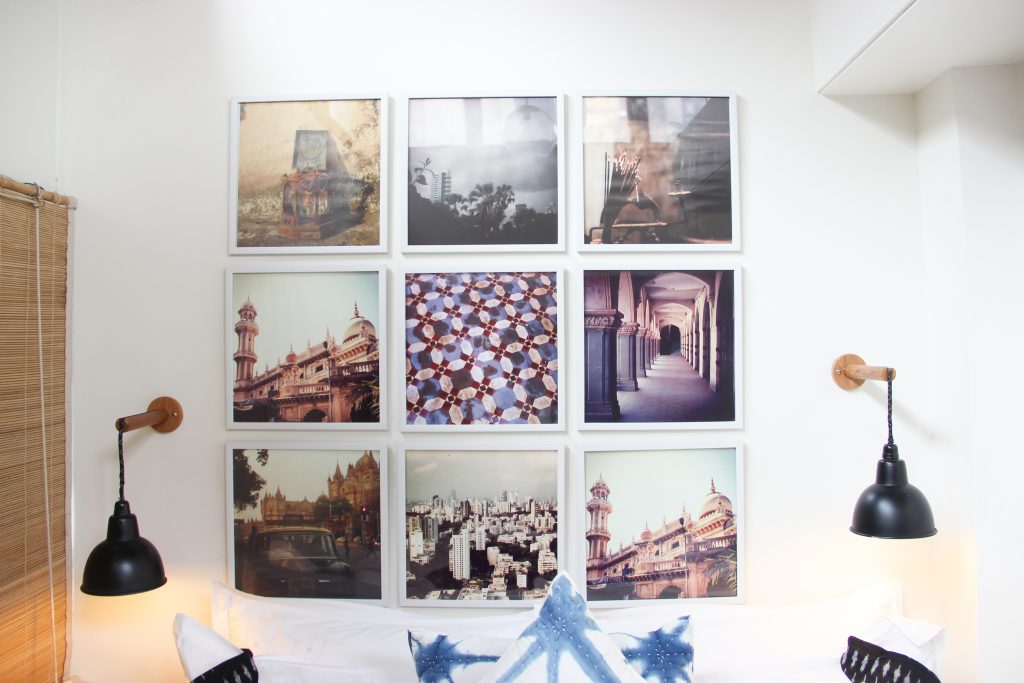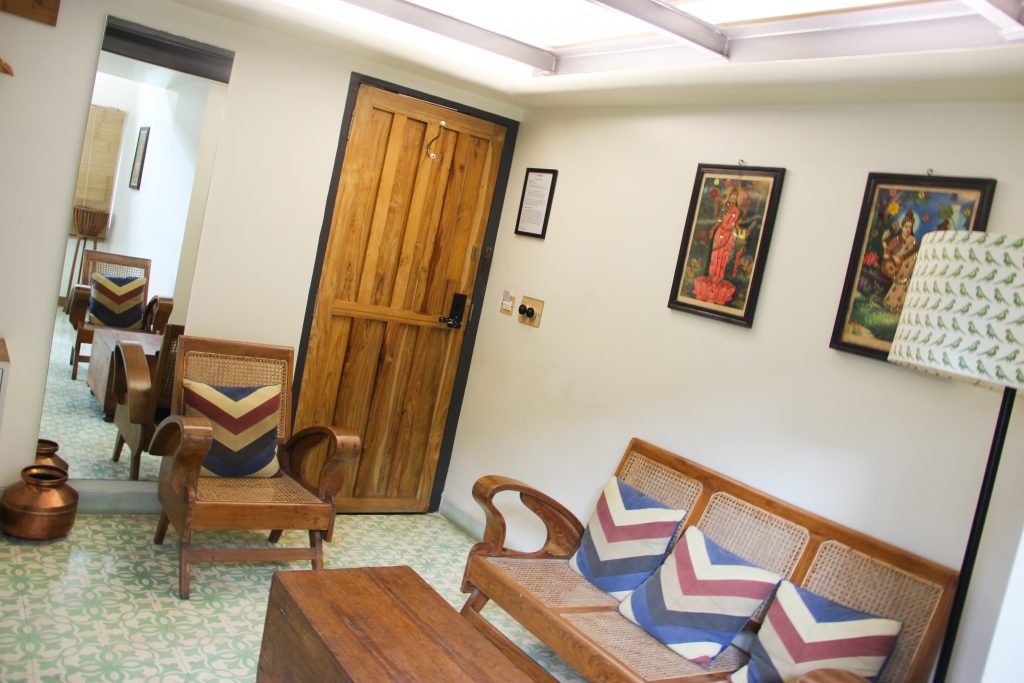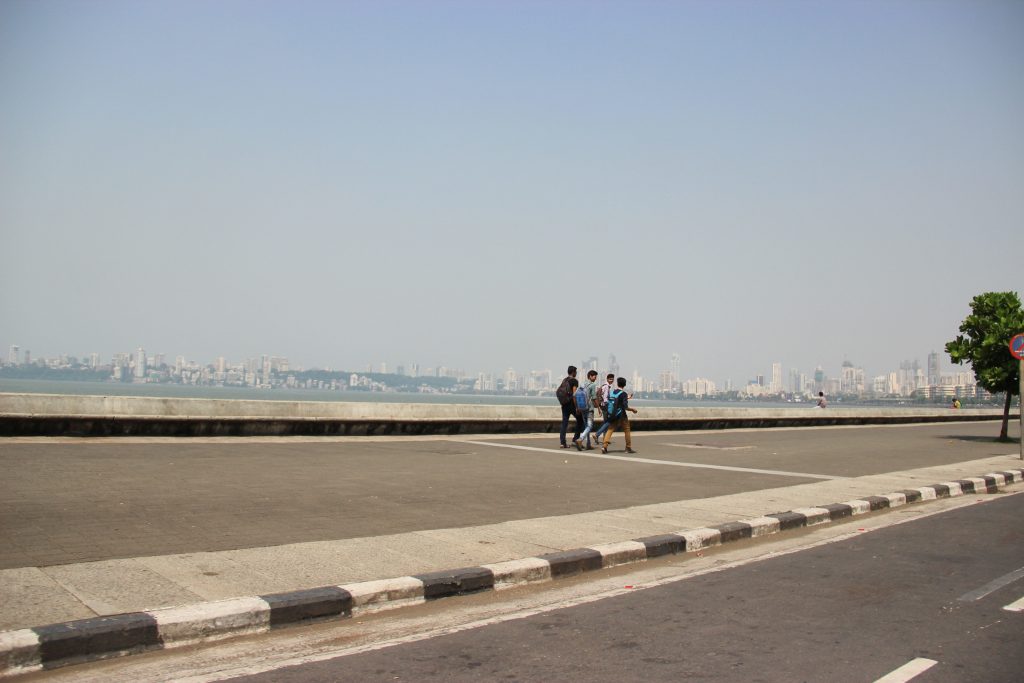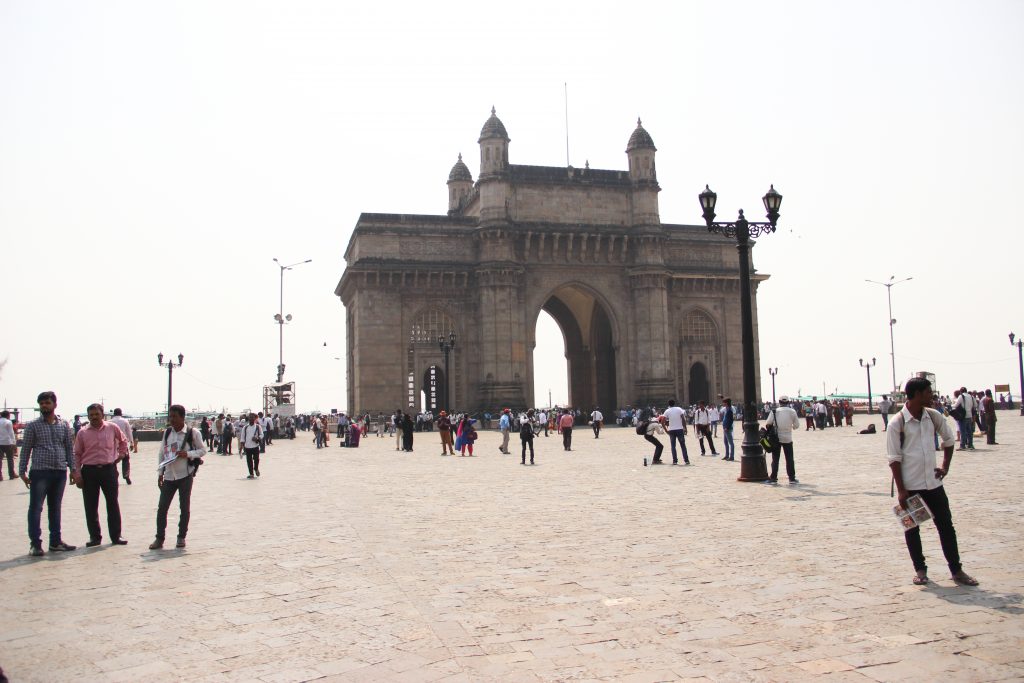 What I'm Wearing: Marks & Spencer skirt, Necessary Clothing bodysuit, Marks & Spencer pinstripe jacket, Mango belt, Unknown necklace, Michael Kors watch
Photographer: Tatiane Kozijn | Instagram: @tatianekozijn
Location: Mumbai, India