After the road trip of a lifetime from Agra to Jaipur and back, we checked into the Roseate House in Delhi. 24 hours of pure bliss followed and today we share the experience with you!
The story
In my point of view, there are 2 kinds of luxury hotels. The first one is the kind that is just that: luxurious. Beautiful everything. Outstanding service. Although luxury is great, it can sometimes feel rather empty. The second kind of luxury hotel, is the kind that is luxurious in its classic way, yet it offers something much more than that. It offers an experience, a story, it has something to say. Roseate house is the kind of luxury hotel that belongs to the second category, which is also the reason why we loved it so much!
What makes Roseate house so special is the fact that it's perceived as a book. Each floor has its own story, you'll find poetry and inspiring texts throughout the hotel, or 'house', I should say! The interior and architecture speak for itself. Each space has a clear concept and purpose, there's no corner you'll look at and think: "now why is that there exactly"?. Everything makes perfect sense and it's oh so visually appealing. Yes, a true treat to the eye.
Space
It's been a while that I've felt so inspired by a hotel's interior! One of my favourite spots in the hotel is the corner with the gold coffee tables (it will become a patisserie in the near future). A very cozy spot to chill with some great coffee table books to flip through! Another 'wow' moment was the suite on one of the top floors (not pictured) that happened to have a marble walk-in closet. I repeat: a marble walk in closet. I'm not a hugely materialistic person AT ALL, but I decided right there and then that I'll have a closet like that one day. Something else we really love at the Roseate was the rooftop terrace with infinity pool. My oh my, it was so spectacular at sunset!
Zen
Our stay at the Roseate was such a welcome escape! Watching the sun set with our feet dangling in the pool while having sushi and taking in the view: pretty much sums up the perfect evening. Especially after a rollercoaster couple of days on the road driving criss cross through North West India. The zen feeling was complete when we took a yoga class the next morning. At 7 am. Breakfast at the Roseate is a true treat as well: the selection of fresh fruits, dishes (both Indian and continental) and freshly brewed coffee. The best cup of coffee I've had during 10 days in India!
The Outfit
Blending in quite well with the earthy tones of the Roseate, right? I'm wearing a green lace skirt and turtleneck, styled with a scarf as belt and my favourite statement necklace that I'll probably never get enough of. What do you think?
Concluding…
An absolutely wonderful stay! Short, but sweet. In 24 hours we felt completely renewed in energy and positive feelings! The ultimate escape from the hustle and bustle of Delhi yet super near to the airport and onto the next destination we went….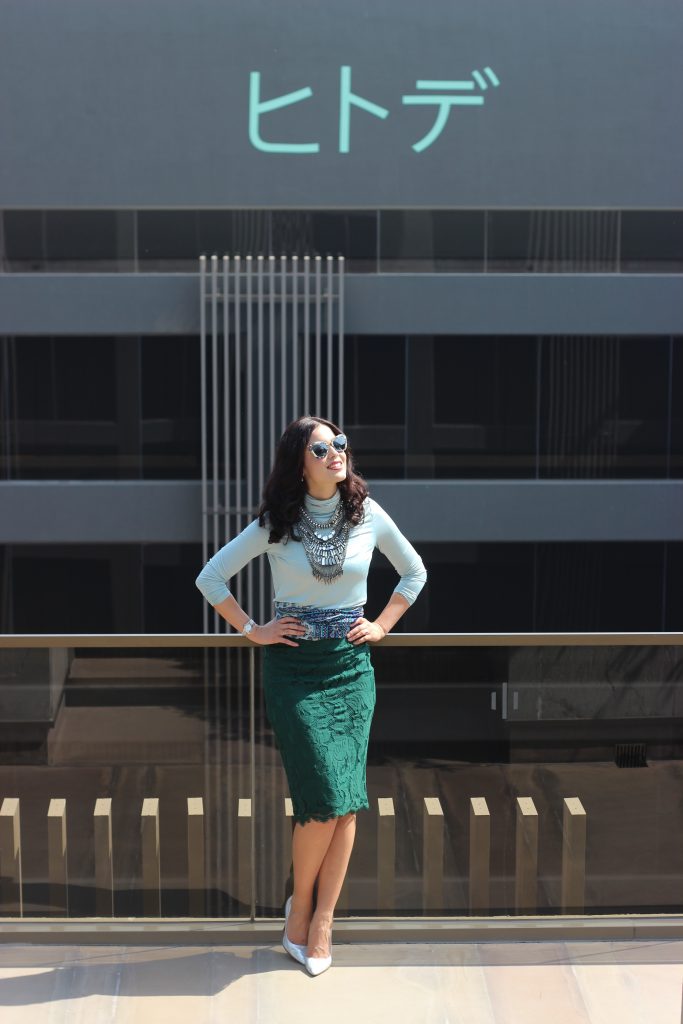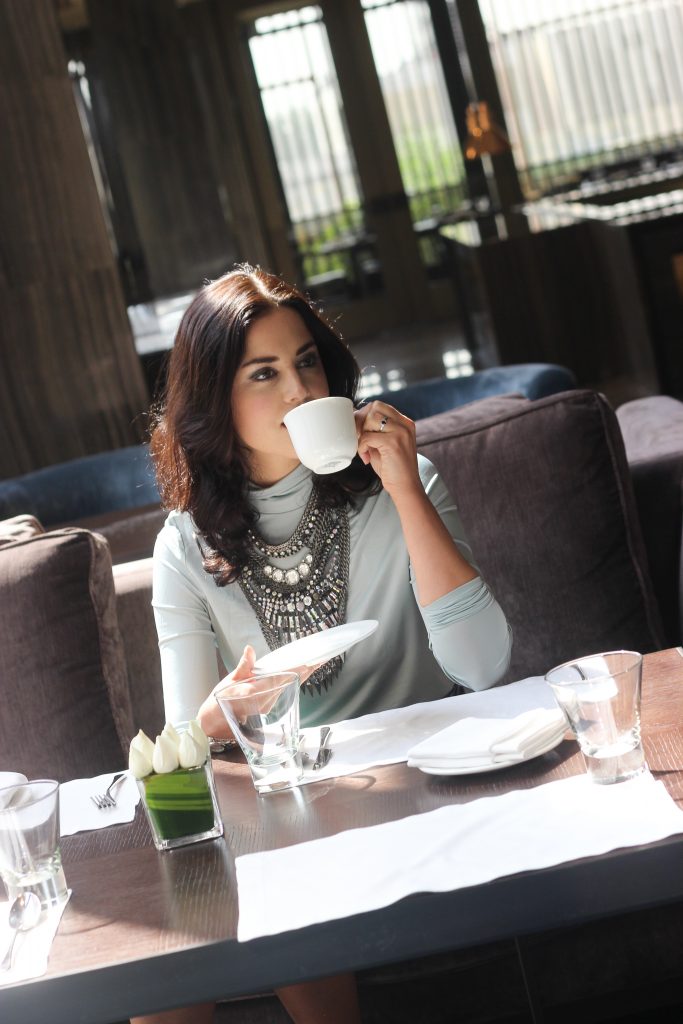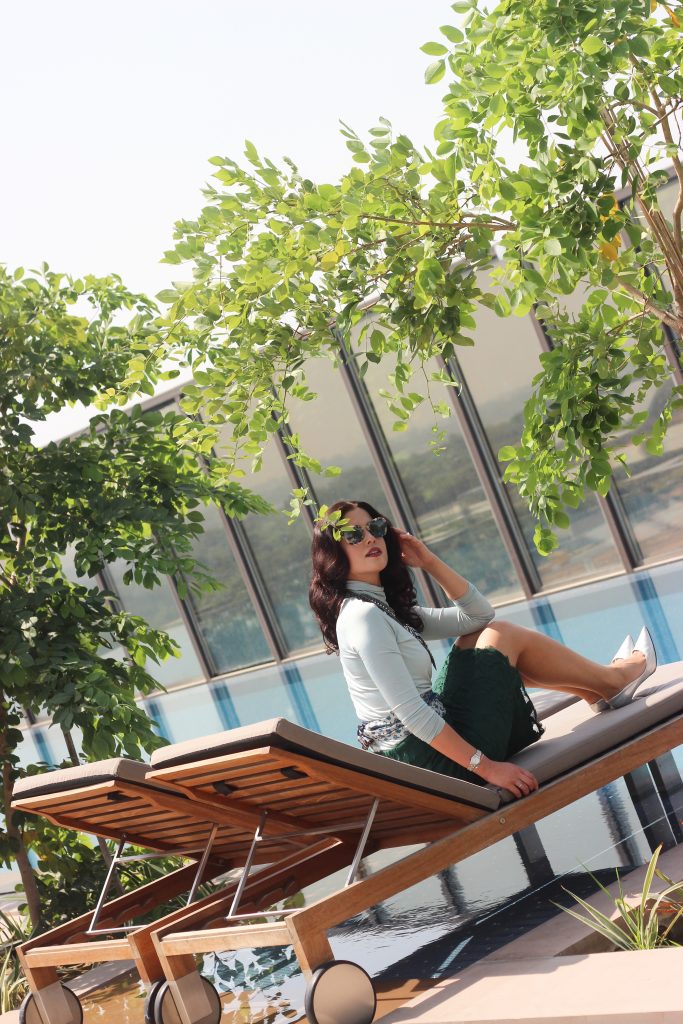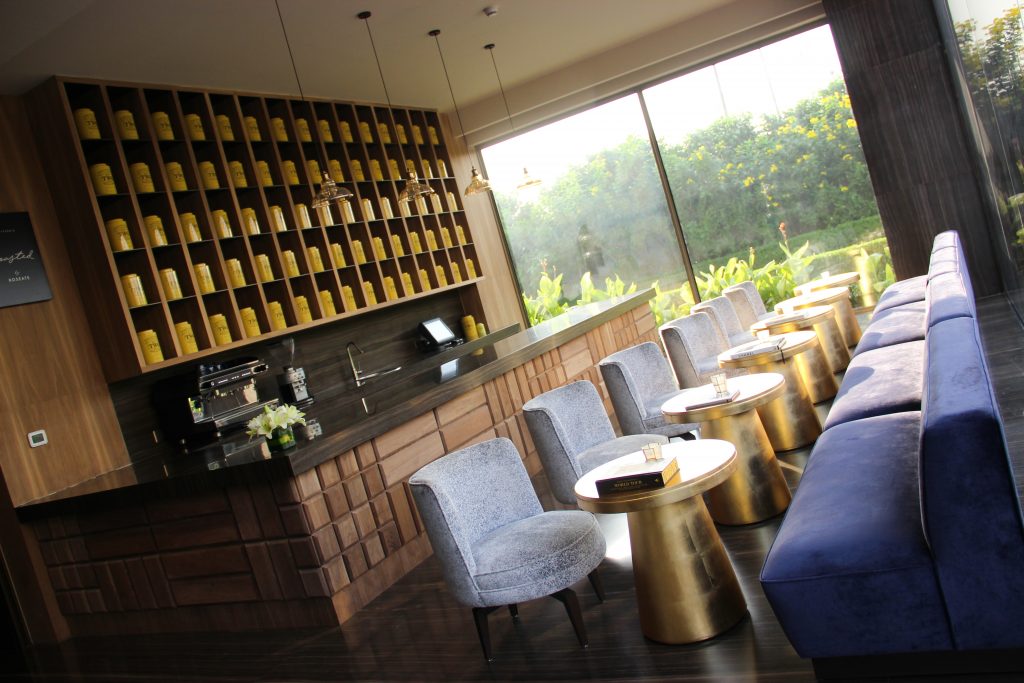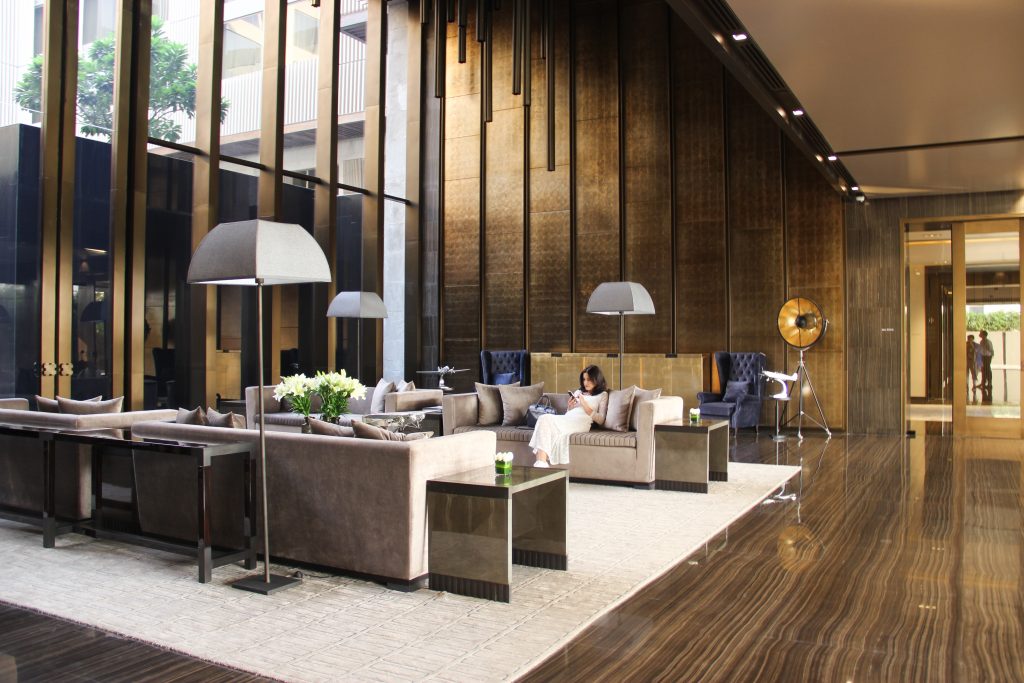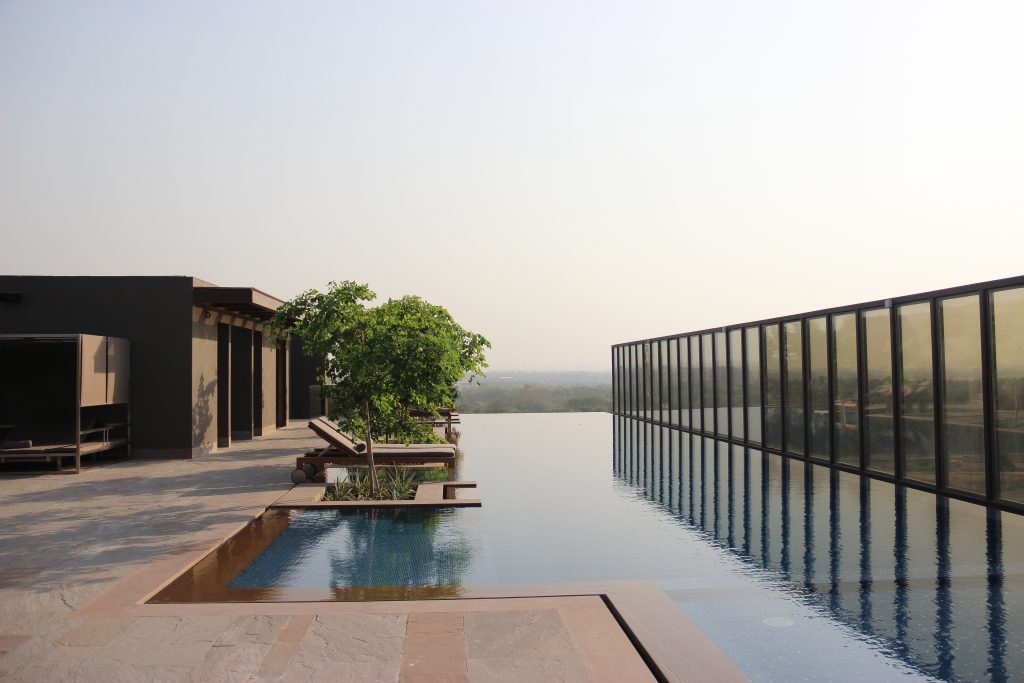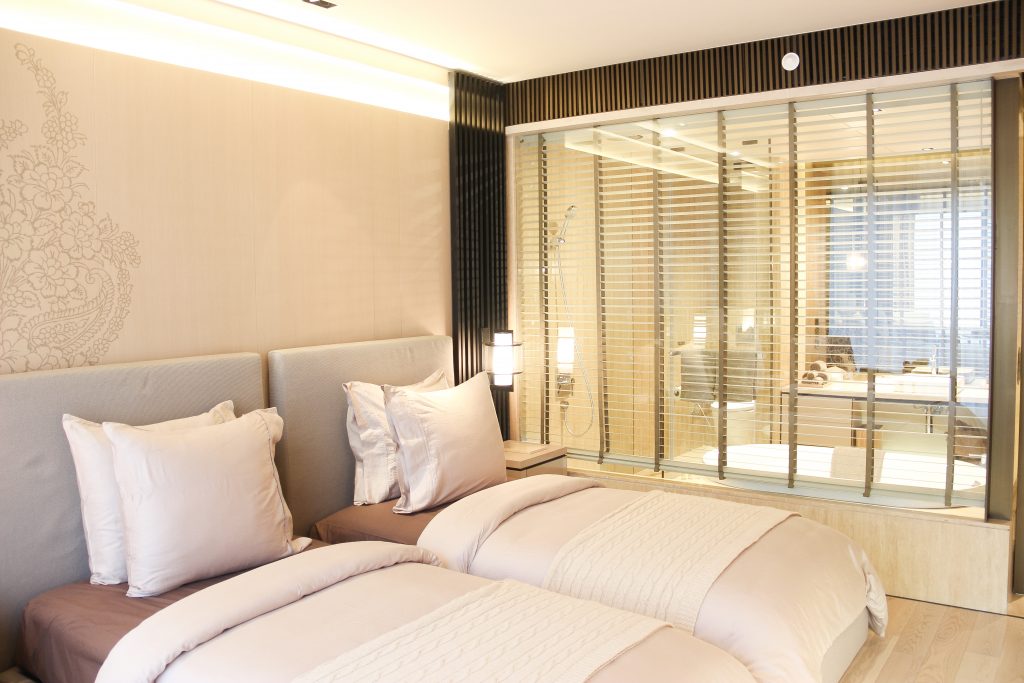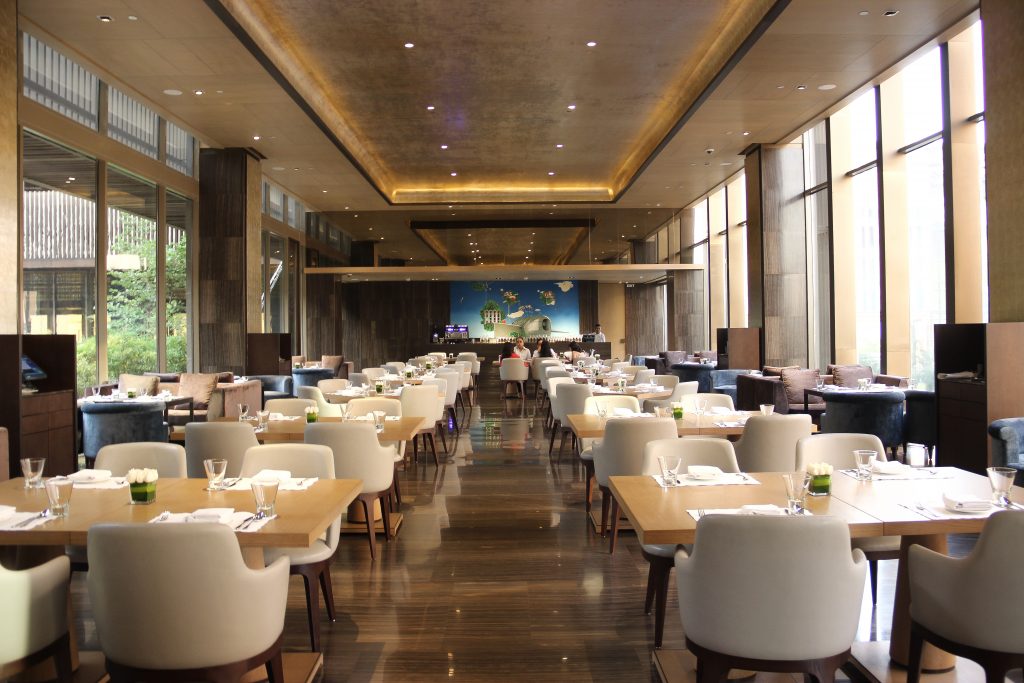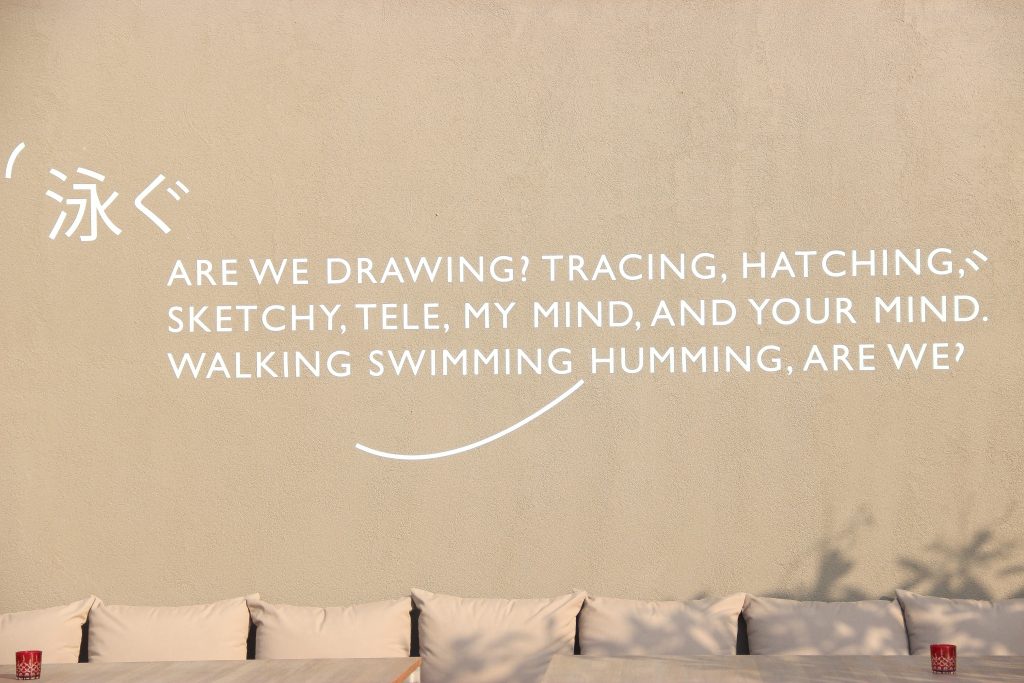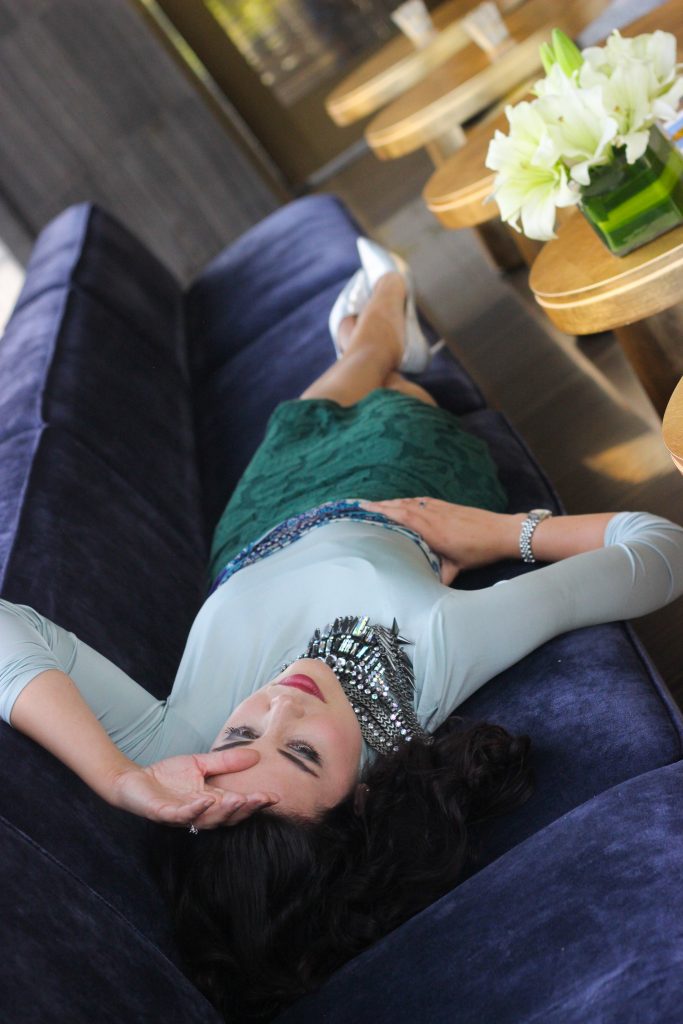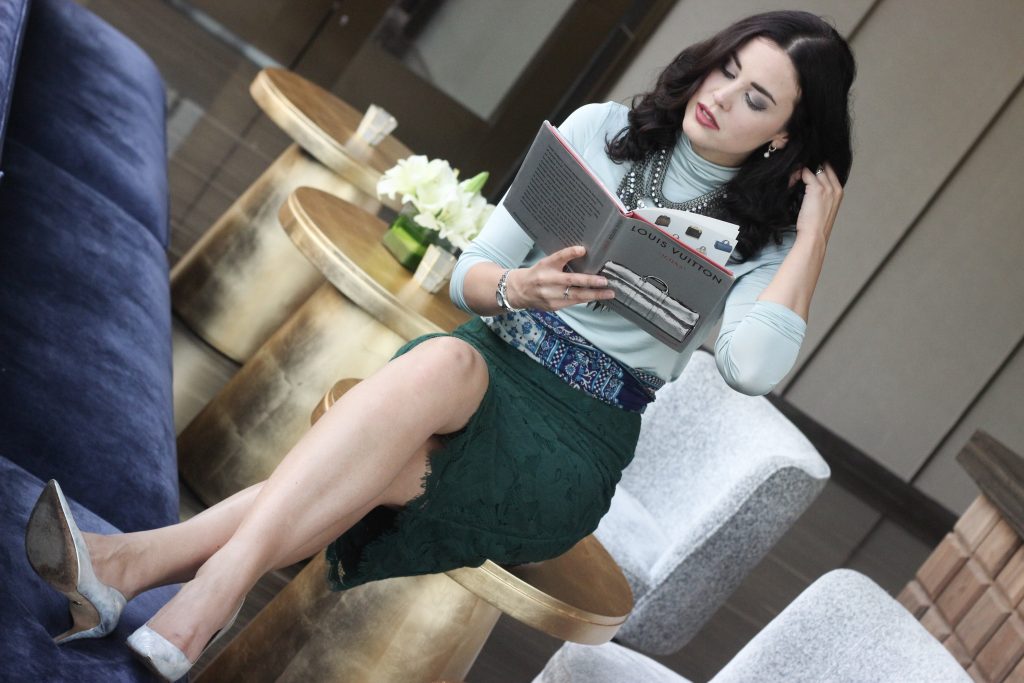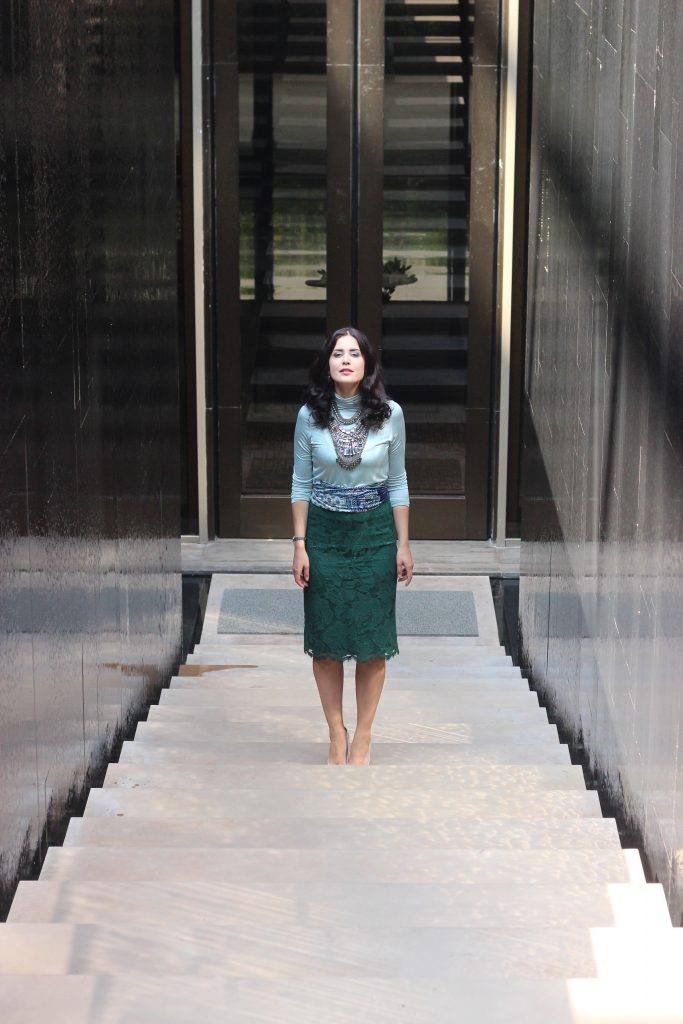 What I'm Wearing: Marks & Spencer turtleneck, Marks & Spencer lace skirt, DVF heels, scarf worn as belt, New Look statement necklace, Miu Miu sunglasses
Photographer: Tatiane Kozijn | Instagram: @tatianekozijn
Locations: Delhi, India