We told our guide we were on a bucketlist mission for the following photos:
1. Surrounded by goats or sheep, preferably cuddling one
2. Jumping on an empty road
3. A camel stop sign (Just as much a must-photograph as the kangaroo sign is in Australia!)
We succeeded on the first 2 (not the cuddling part), but sadly failed on the 3rd one. When you're southeast bound, you see the camel signs everywhere, but we were unfortunately never in the position to stop.
Luckily we found a lot of other, unexpected and beautiful, other things to photograph along the way. Like with the most things in life: the unforeseen and unexpected things are usually the best anyway!
The Gorge(ou)s
So. What did we do on this part of the trip? On the second day by afternoon, we reached the Todgha Gorges, which scenery is spectacular. The Todgha canyon in the eastern part of the High Atlas mountains has carved out cliff-sided canyons (in Arabic this is called 'wadi') . There's a beautiful stream in between the canyons, which apparently carried a lot more water in the past. Now it's a lovely little stream no deeper than 1 metre. Perfect for cooling down the feet.
The journey is what matters most
I personally believe much of the fun in road tripping is to stop at random places along the way that somehow appeal. We were lucky enough to be on a private tour, meaning that we could ask to stop whenever we wanted. Whether that is checking out cute road side stands or getting out of the car to take in the emptiness and sights for a moment.The road from Marrakech to the Sahara might be long, but the many great places to stop along the way make it more than worth it. I do have to admit that sleeping in the Sahara was the cherry on the top though!
Along the way…
Other places we stopped by on the way to Merzouga were Ouarzazate, which is also known as the gate of the desert (Game of thrones scenes have been filmed here :)). Here we visited the Taourirt Kasbah, which basically looks like a castle, but then with Moroccan 'red-orange massive sand castle' type of feel. Spectacular.
In the Ouarzazate area we stopped at several amazing look outs, Skoura palm grove being the most beautiful one. As you can probably guess by the name, from this lookout all you can see is palmtrees. That, and a backdrop of red Atlas Mountains in the distance. I know my descriptions are not the most sophisticated, but trust me (and look at the photos for proof): the view really was. Call it magic!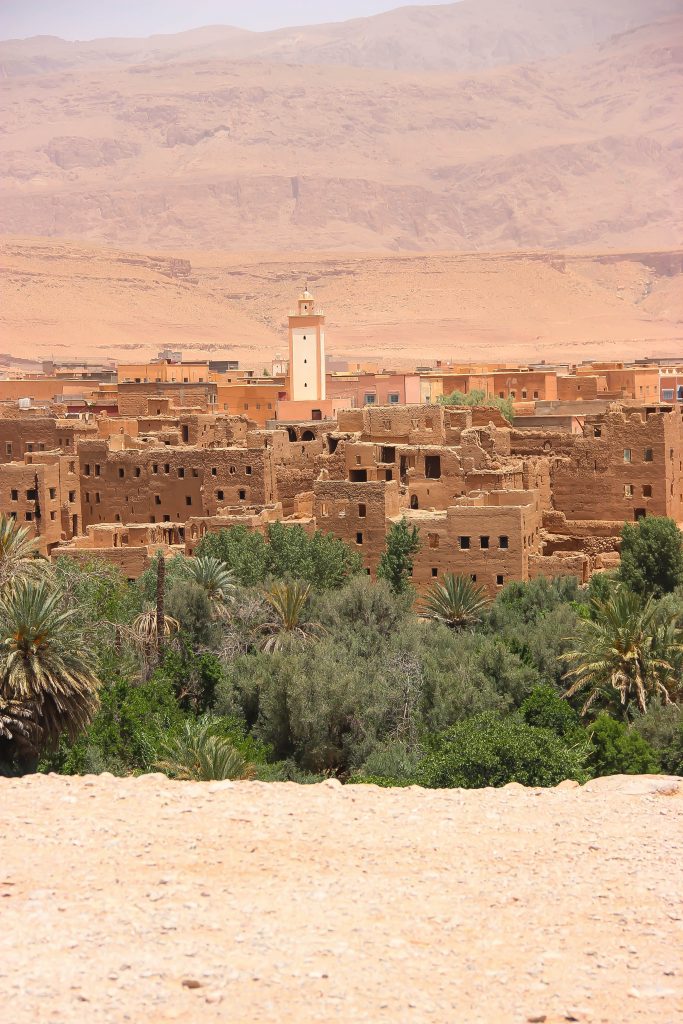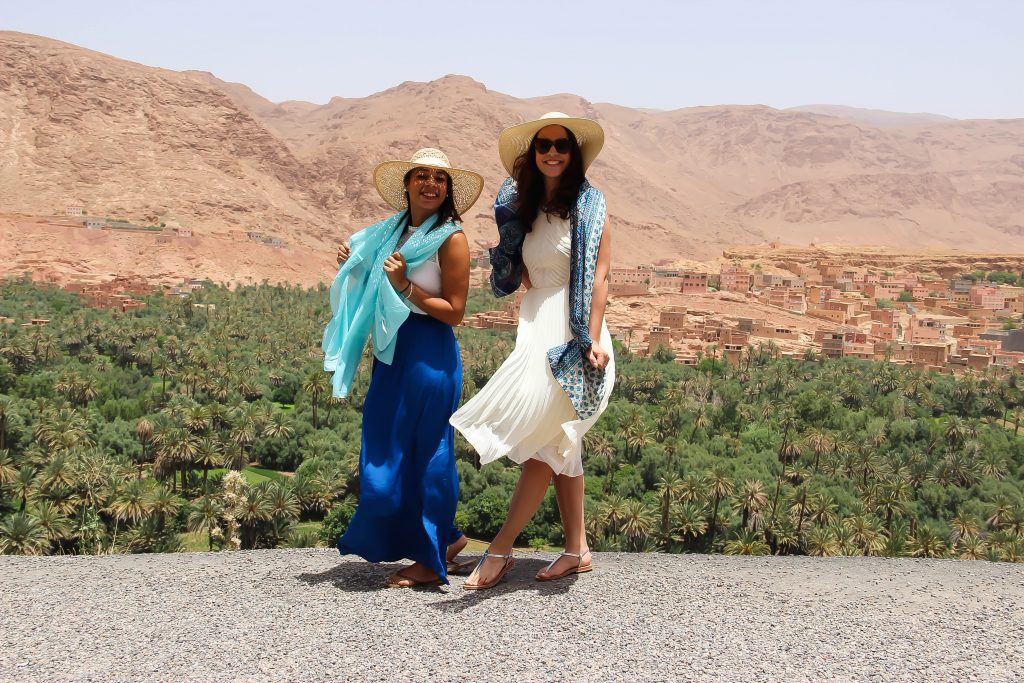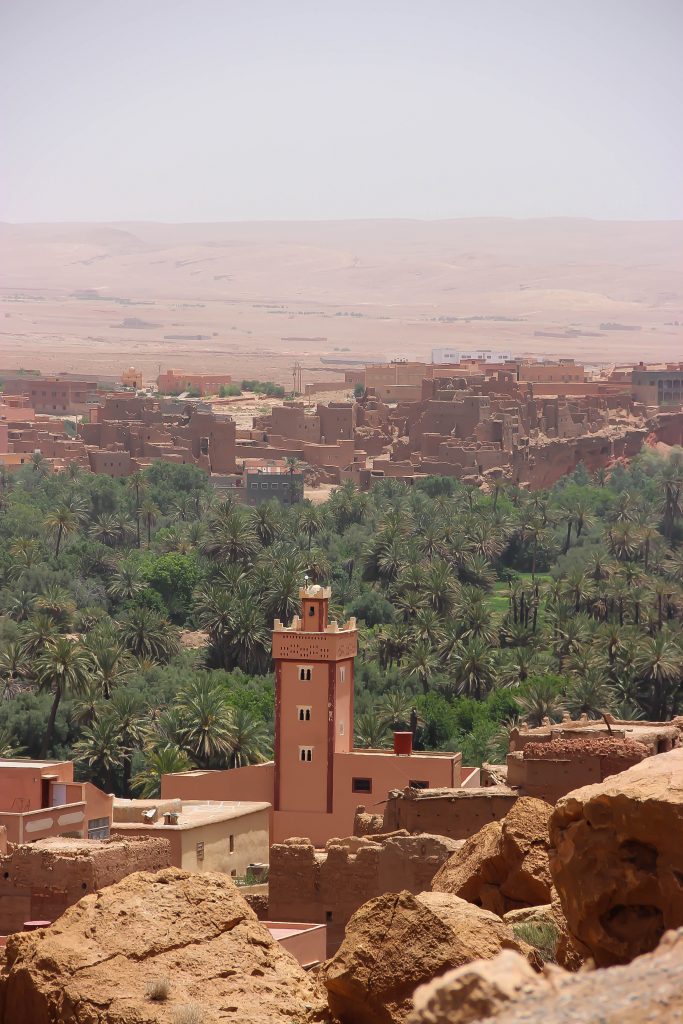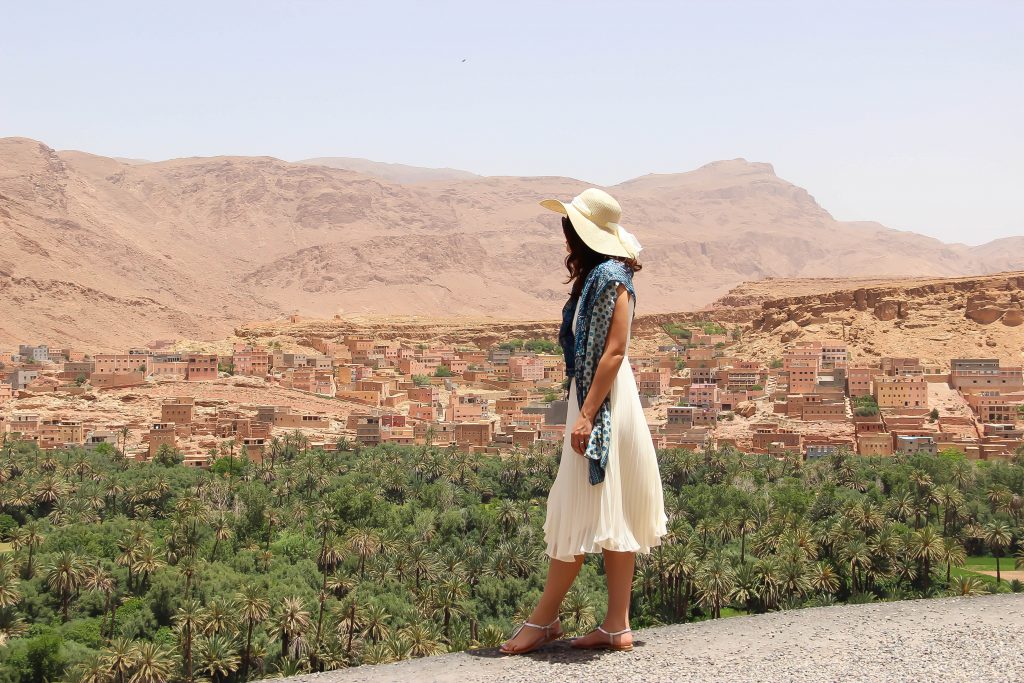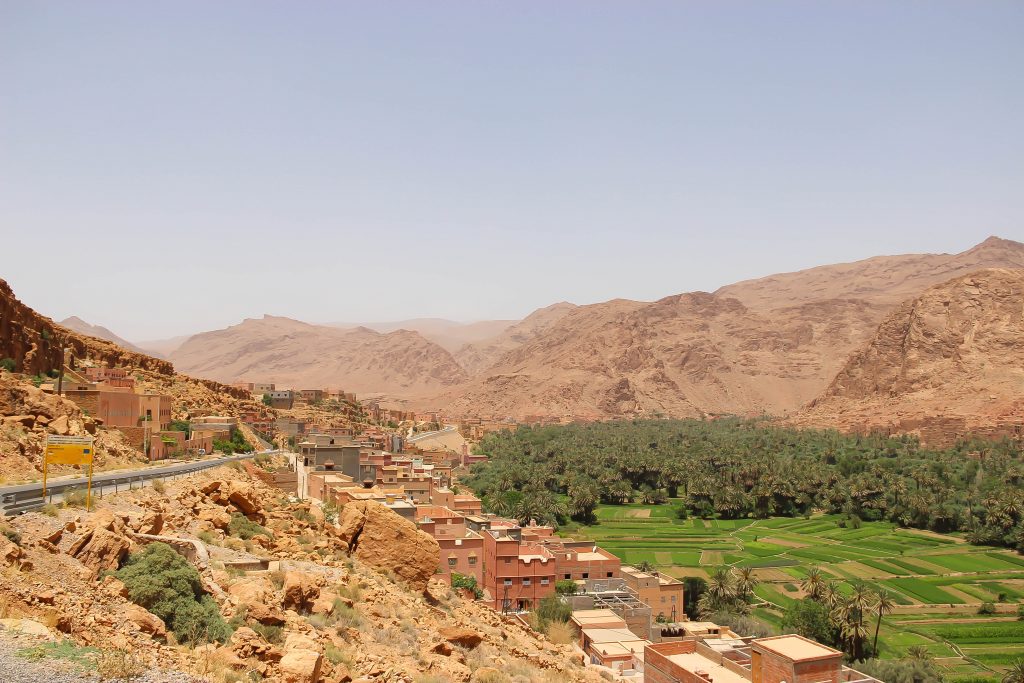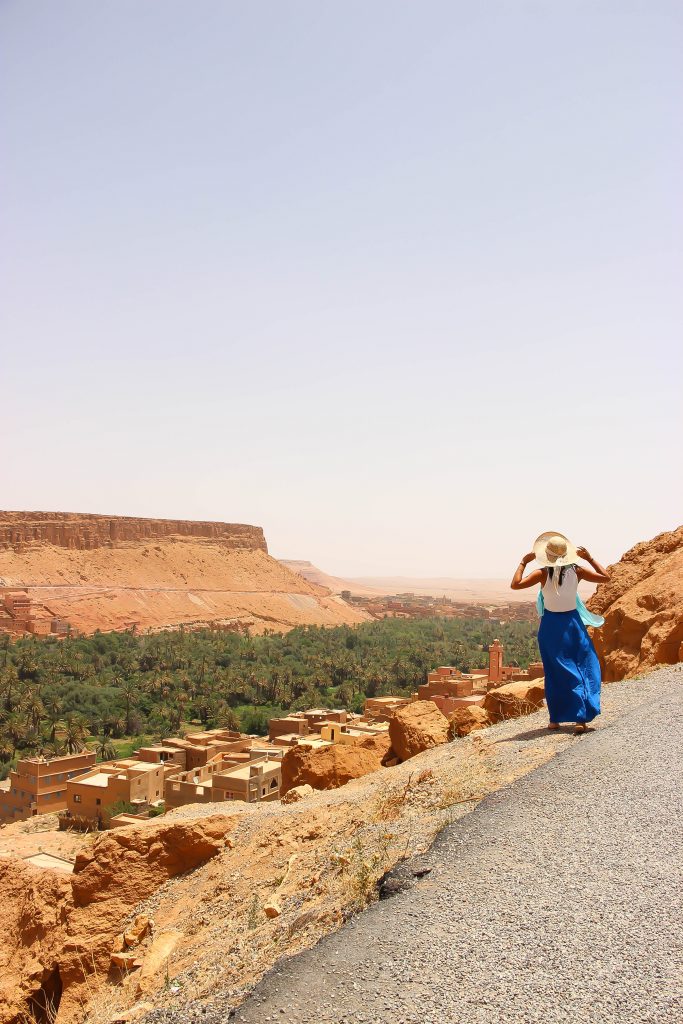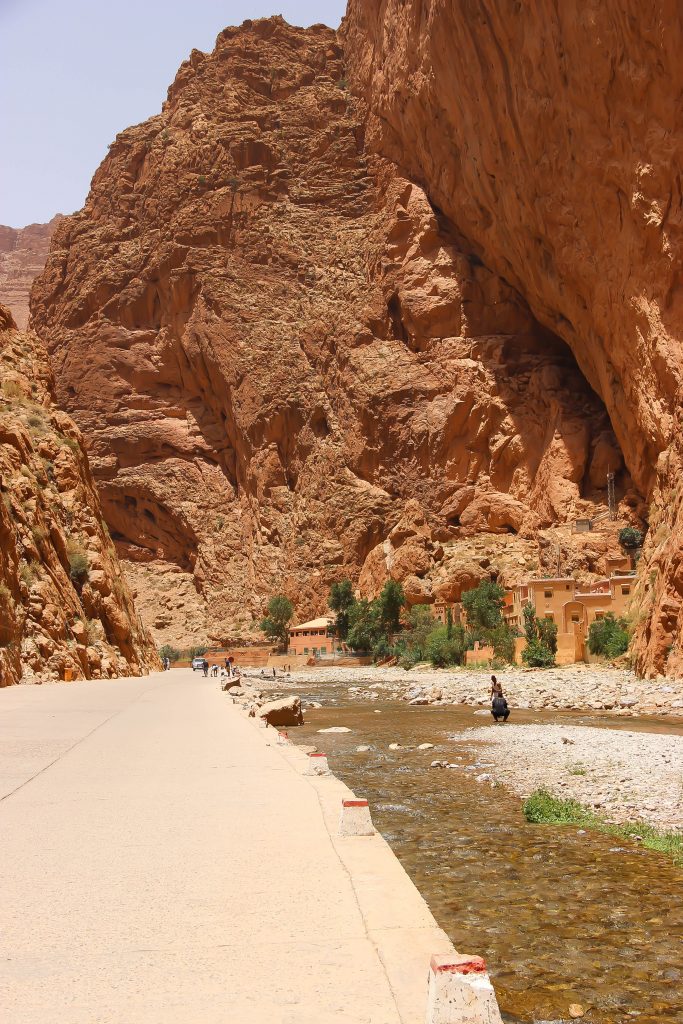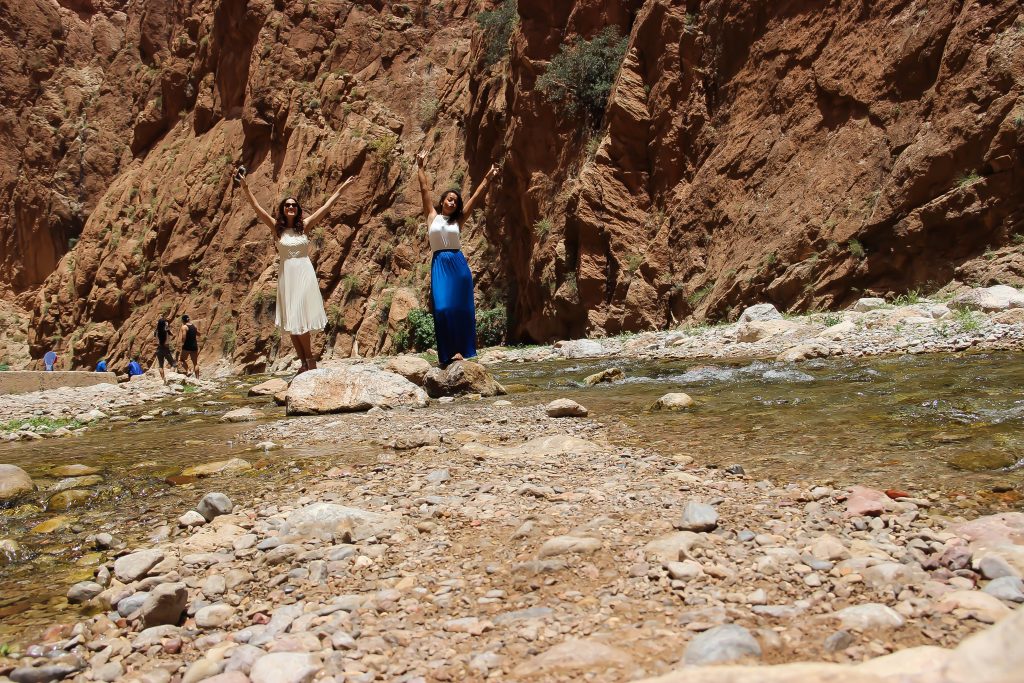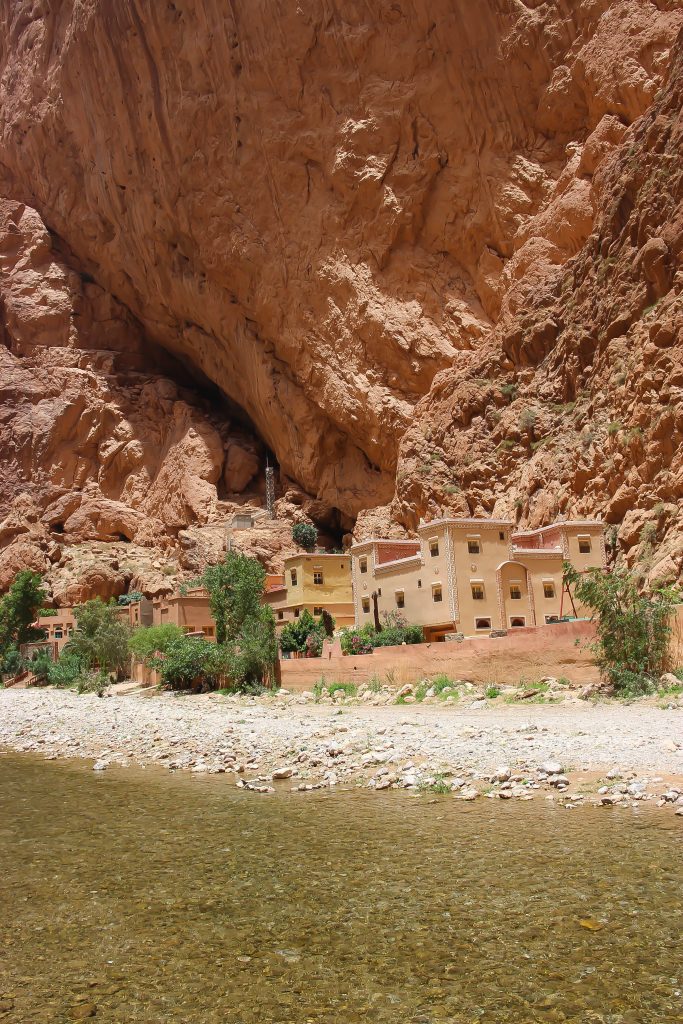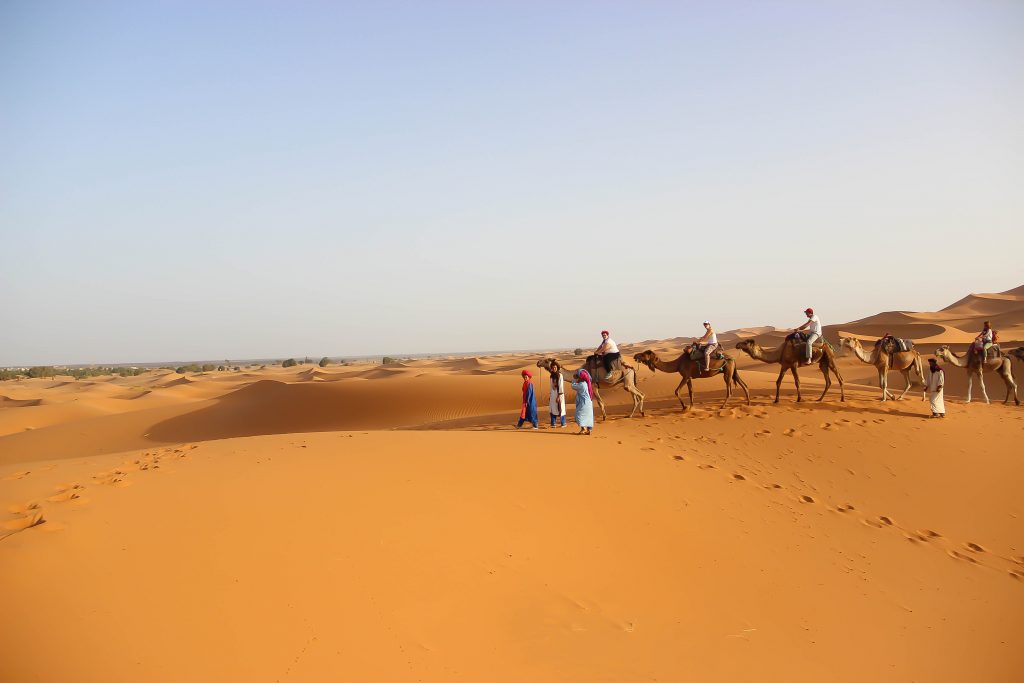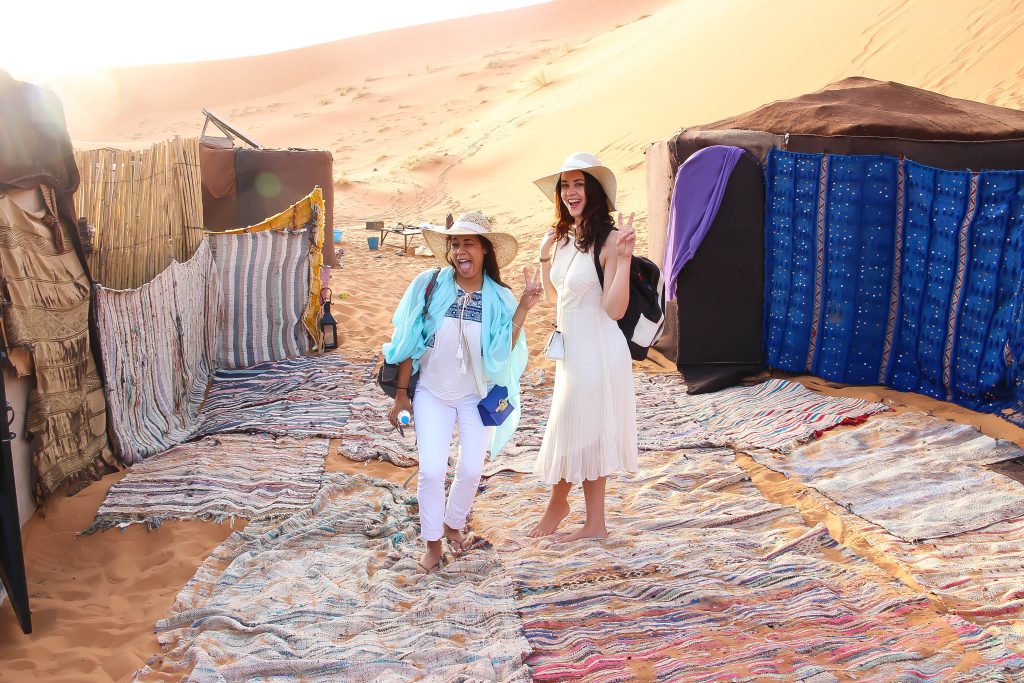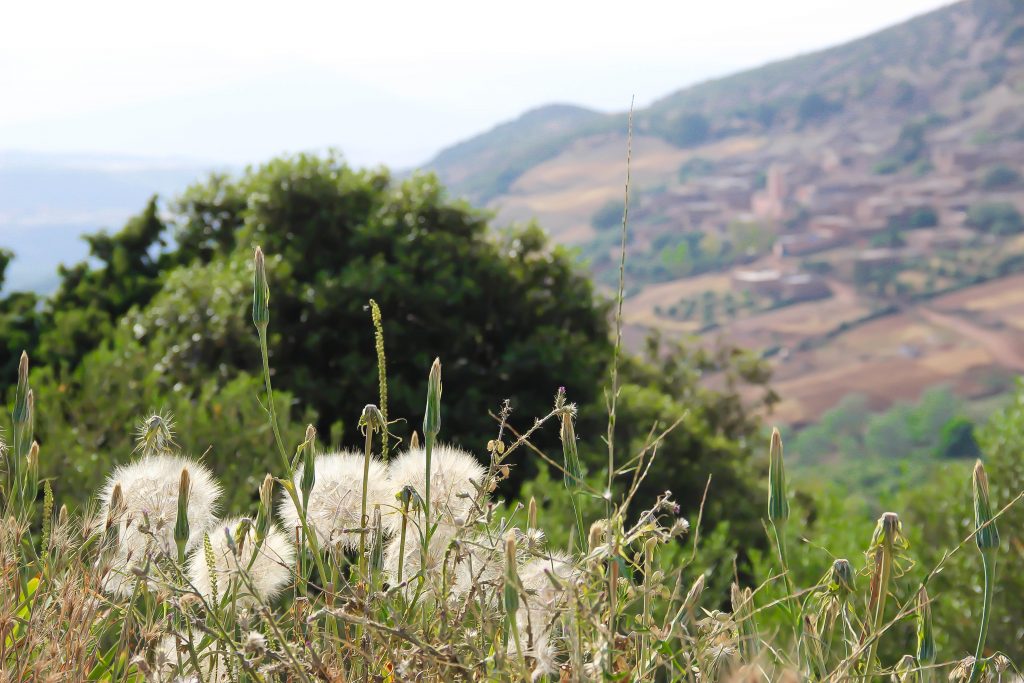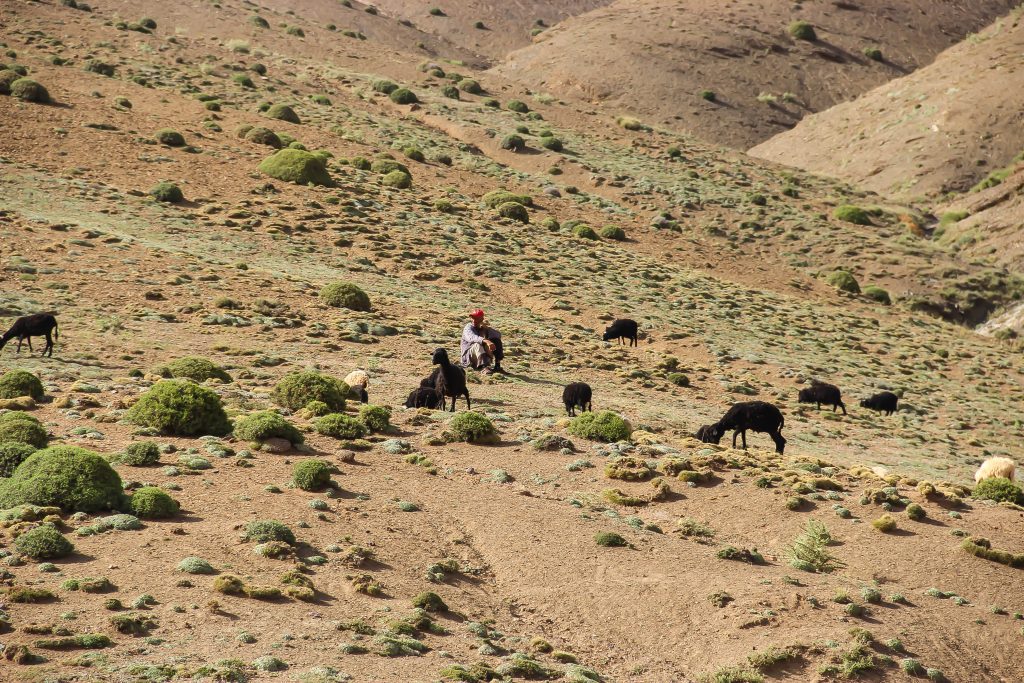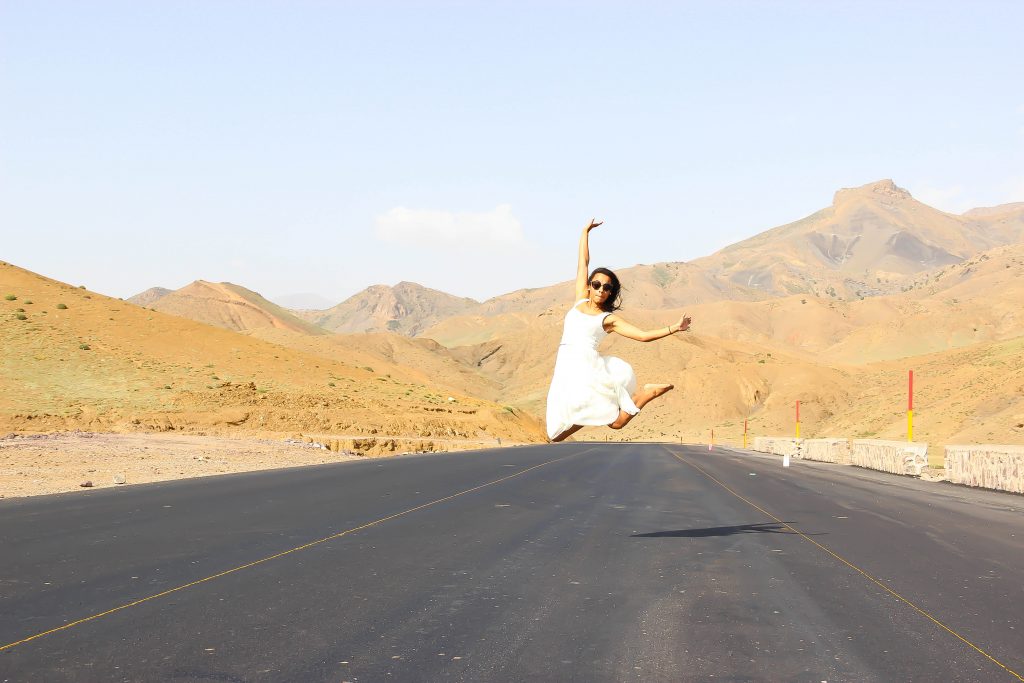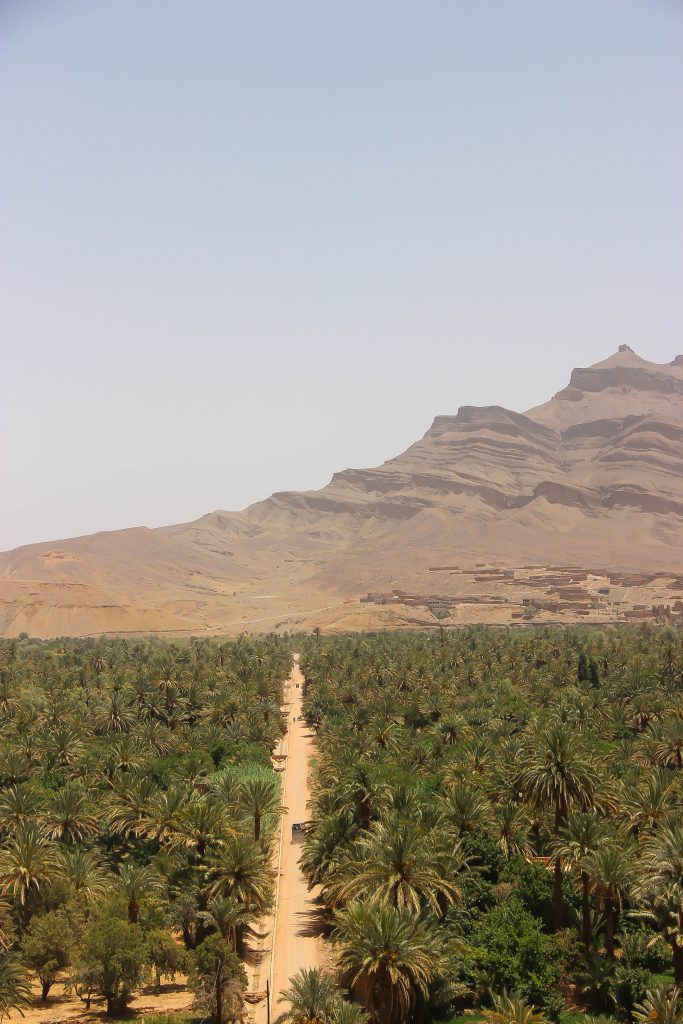 Location: Southeast Morocco
Photographer: Tatiane Kozijn | Instagram: @tatianekozijn
Hosted by: Sahara Desert Crew