Nothing better than brighting up a gloomy day with colourful attire
We're back in Amsterdam  for a little more than 1 week before jetting off to the next destination and being back home comes with both good and bad things. Good because being back home means catching up with family and friends. Bad,  because we're always playing catch up with all the not so fun parts of running your own business. Adminstration, taxes, emails and so on! Well, at least that means I can stay in my pyjama's behind my laptop.
Not my usual outfit, but I love the boho feel to it! The jacket is SO beautifully detailed and the fringe is just to die for. I'm going to Ibiza in August (first timer!) and this one is definitely coming with me. Who else is excited for summer?!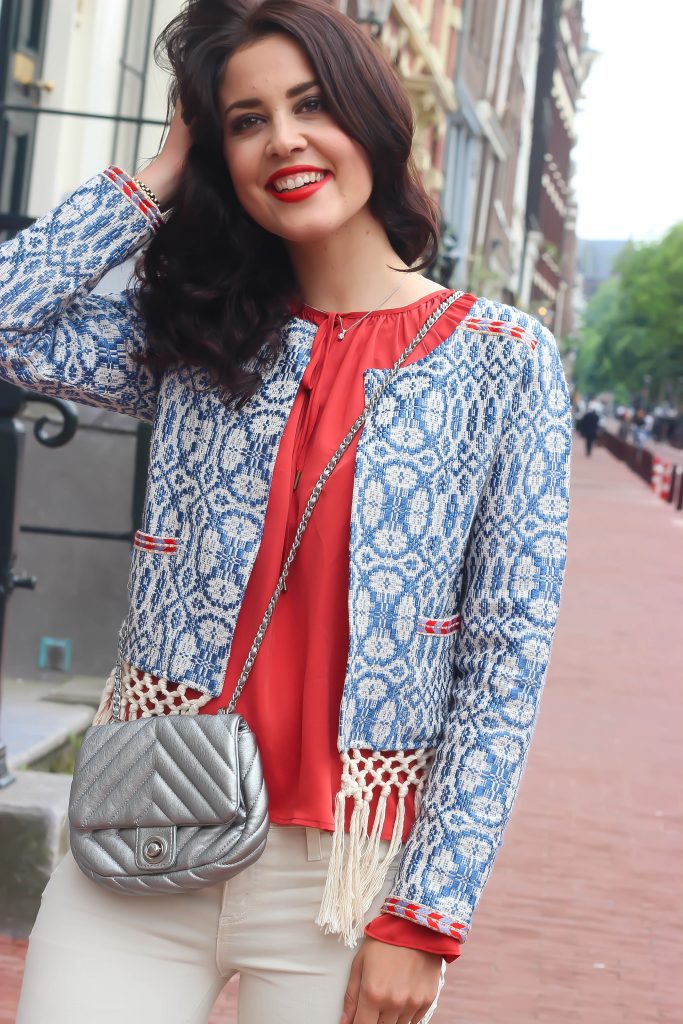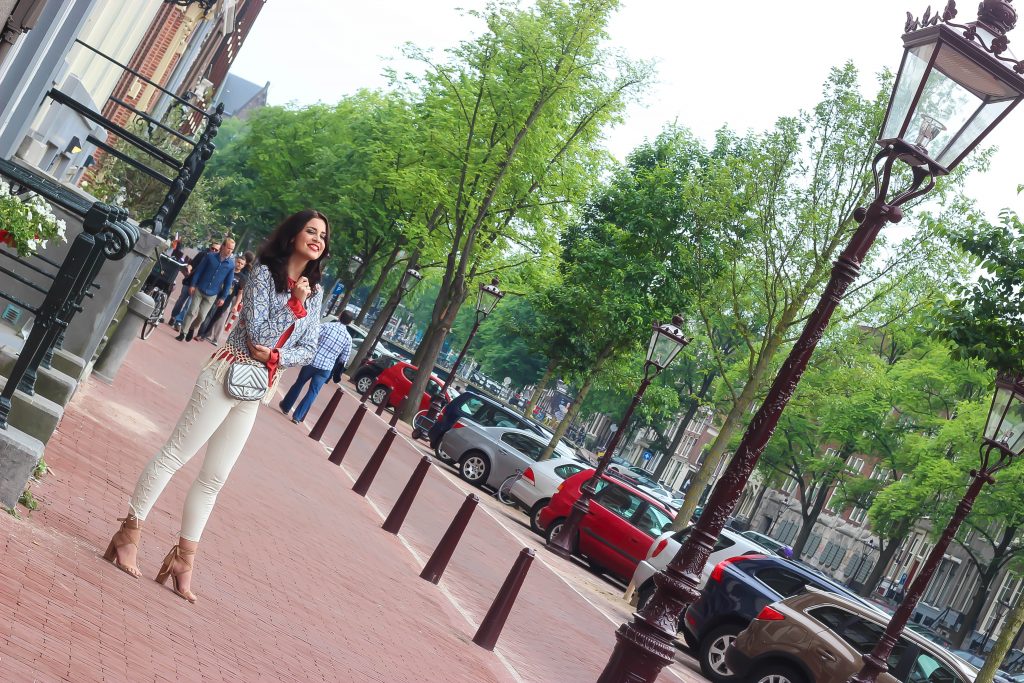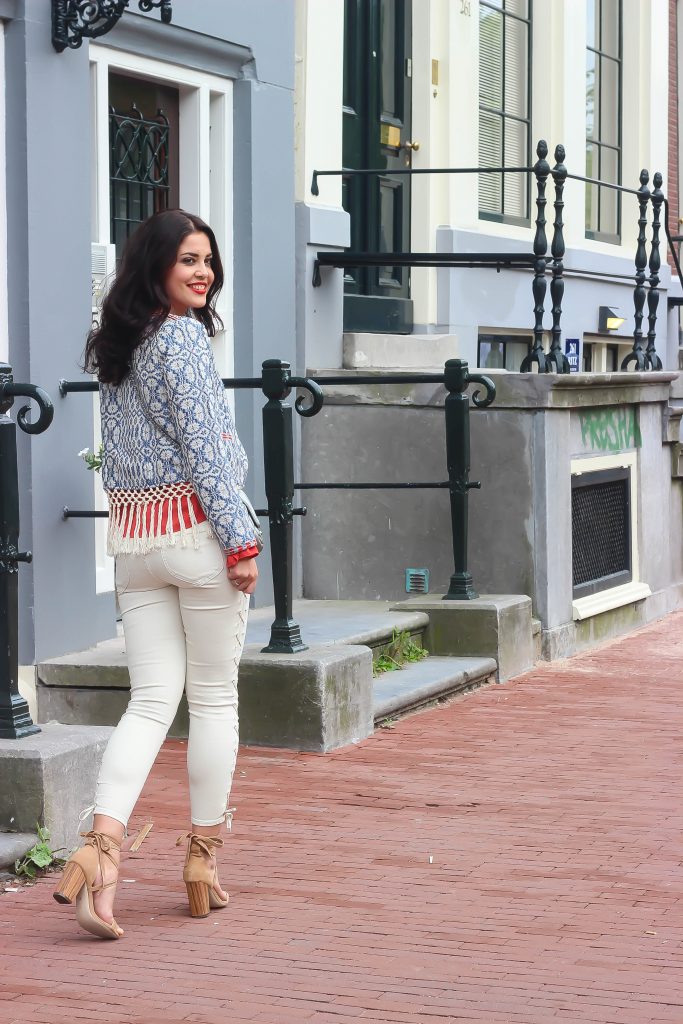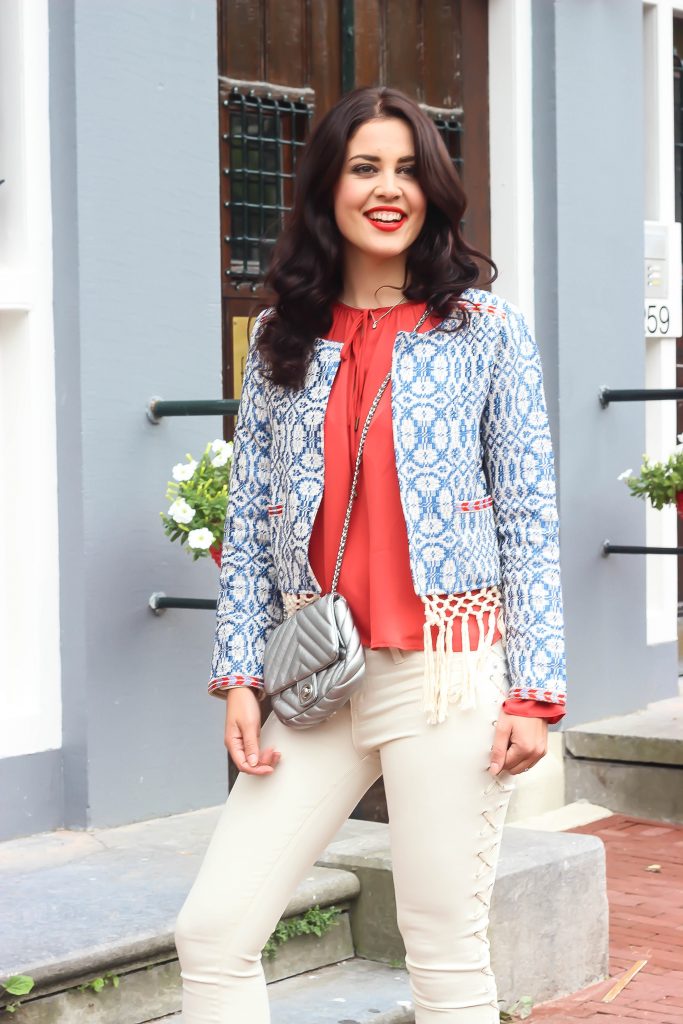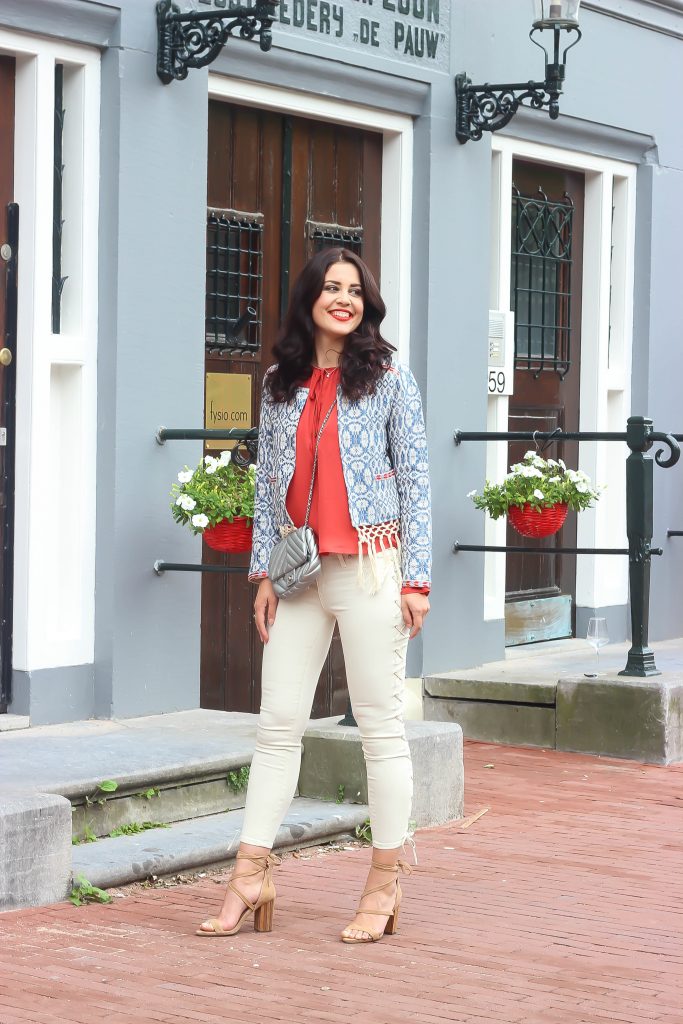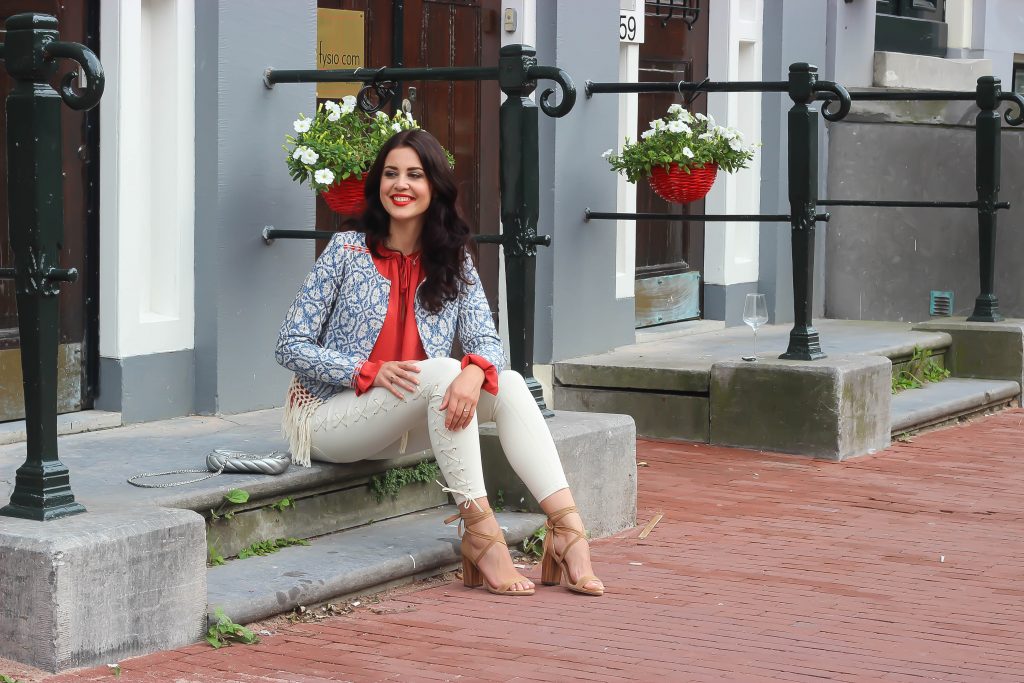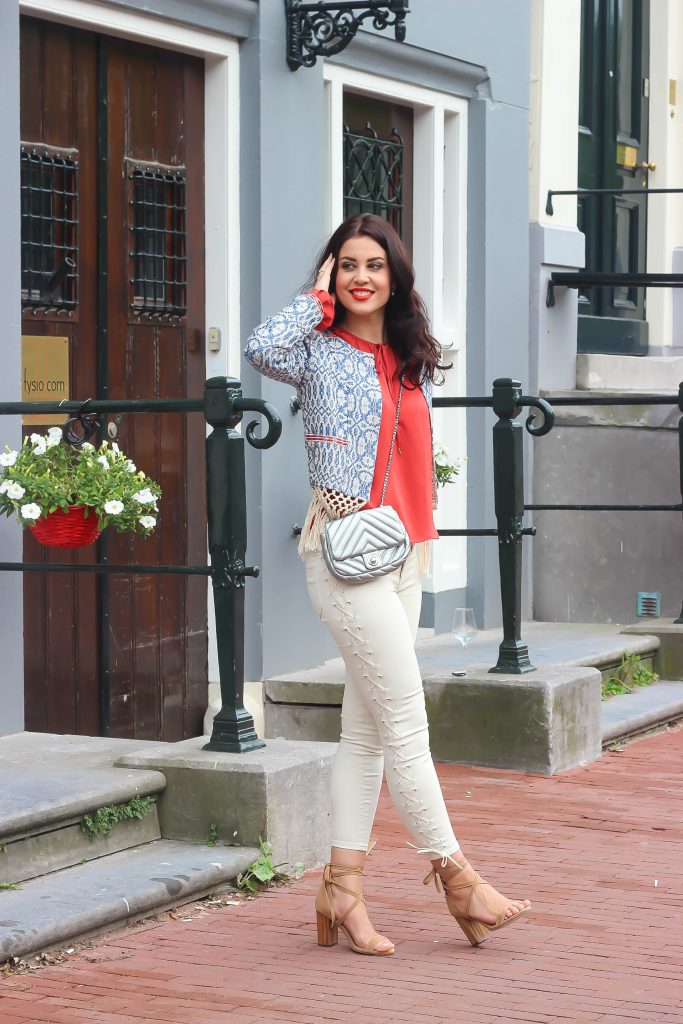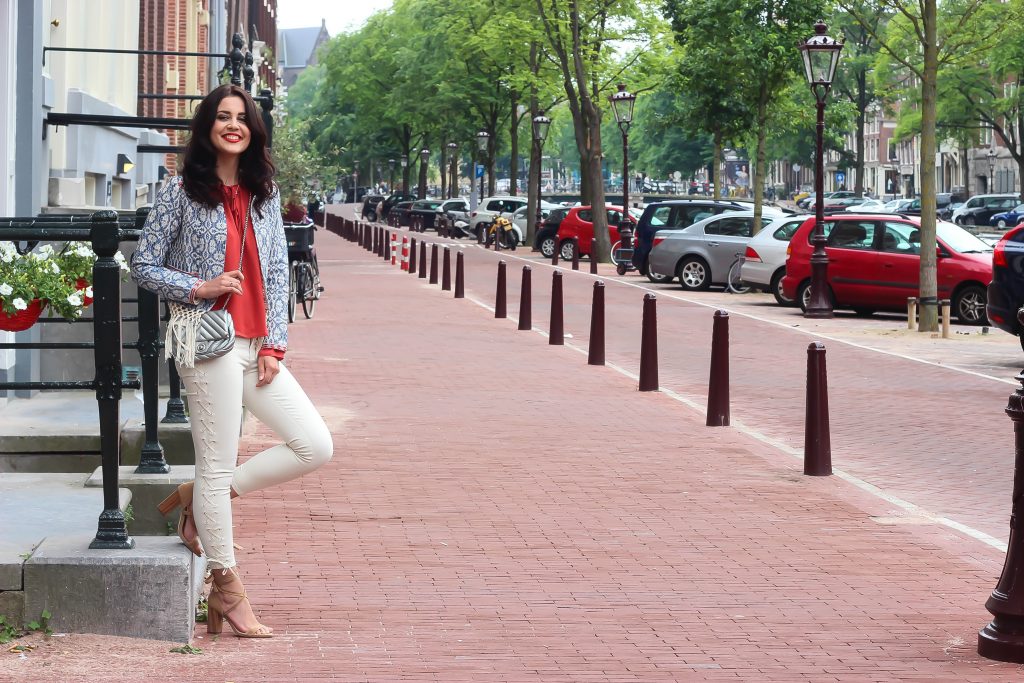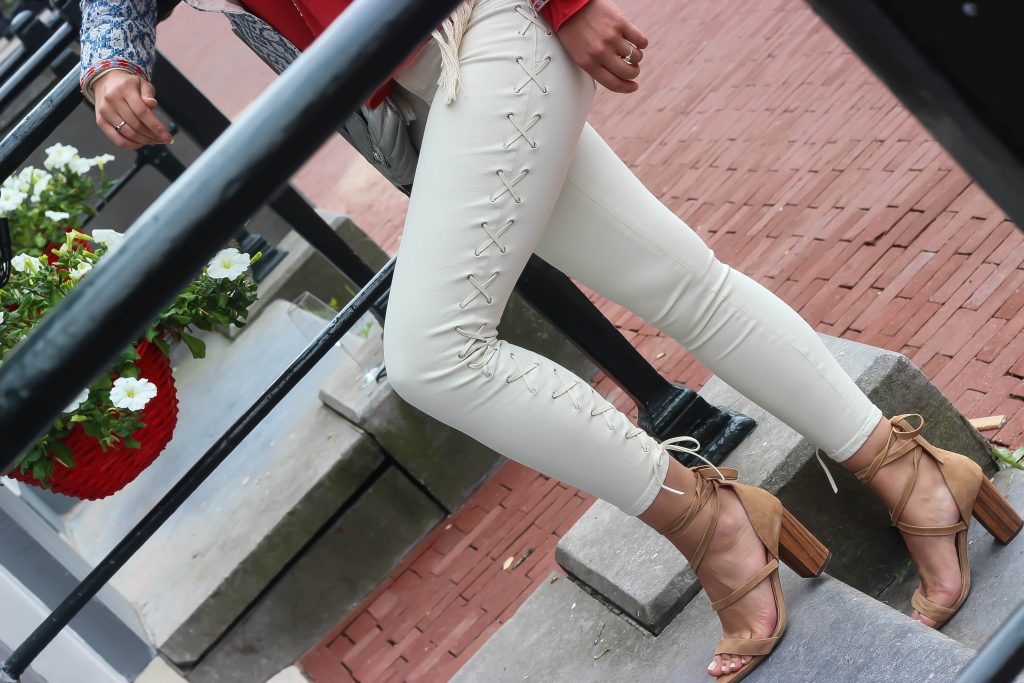 What I'm Wearing: Tularosa jacket via Revolve, Revolve jeans, L'Academie blouse via Revolve, Raye heels via Revolve, Zara bag
Location: Amsterdam, the Netherlands
Photographer: Tatiane Kozijn | Instagram: @tatianekozijn