"It's not the load that breaks you, it's the way you carry it…" To run around the world sucessfully and in style, a good set of luggage is a must! We took our Samsonite with us on a 1 month journey to Iceland, New York and the Hamptons. Through snow, rain, rocky roads and the busy streets of NYC, we've put our new travel companions to the ultimate test!
The kind of luggage you take with you is about the only thing you can control while travelling, so you better do it right! While changing hotels, we had to run a few blocks to catch a meeting (yes, with luggage), followed by ordering an Uber on the side of road while using my suitcase to sit on. Yep, being a FashionContainer team member means living out of a suitcase is everyday reality.
Because travel is such a huge part of our lives (and for many of you #FashionContainer readers too!), we're sharing with you the top 5 tips for choosing YOUR perfect suitcase.
Let's start.
1. Light as a feather
When purchasing a new suitcase, be informed about its weight. The large suitcase I have (the Cosmolite spinner in 75cm) weighs only 3.5 kg. Surprisingly light for a suitcase this size. Now you can bring more clothing!
2. Measurements
I have a Cosmolite spinner in 55cm (the carry-on). The measurements comply with airline rules for carry-on luggage, which is very important to keep in mind when choosing luggage. In regards to measurements for the large suitcase, I recommend either the 75cm (perfect for 20 kilo allowance) or the 81cm. If you're like me, you're better off with a 81cm instead of 75cm. Why? Just to give you that little extra space when your suitcase gets messy while on the go!
3.The looks
Guess what? FashionContainer doesn't have a huge marketing agency backing her business. We have to represent ourselves wherever we go and therefore looking presentable at all times is a MUST. Sometimes have to run to a meeting straight from the airport and better do so with stylish luggage! Oh and ofcourse let's just be honest: who doesn't like beautiful stuff?! The Cosmolite has a beautiful streamlined design and I love it in silver.
4. Suitcase skills
What do I mean with that? Let me explain. A suitcase and its skills is all about how fast you can run, turn, twist and carry it. 2 wheels are nice, 4 wheels are much better! Like I mentioned above, I dragged my Cosmolite through snowy paths and rocky roads for an entire month and it past the test more than well!
5. Accessorize
Next to practical and stylish luggage, some serious accessorizing is needed! The wallet as seen below comes with a zillion compartments (okay, 18 to be precise) is and is perfect to store your cards, money and receipts. On top of that… we'd be nowhere without having our laptop within hand reach, which is why the bag and my carry-on are unseperable.
I hope these tips helped you to pick out your next best travel companions! We loved the #MySamsonite experience and are sure you'll do too. 2017 has begun, let's get ready for many new destinations and many new memories!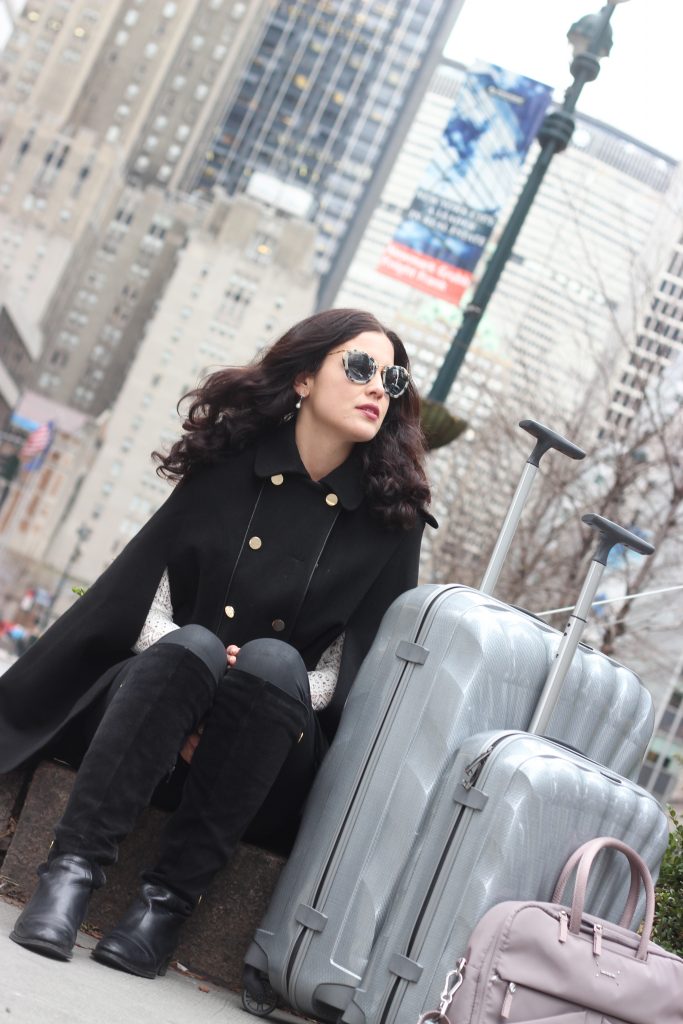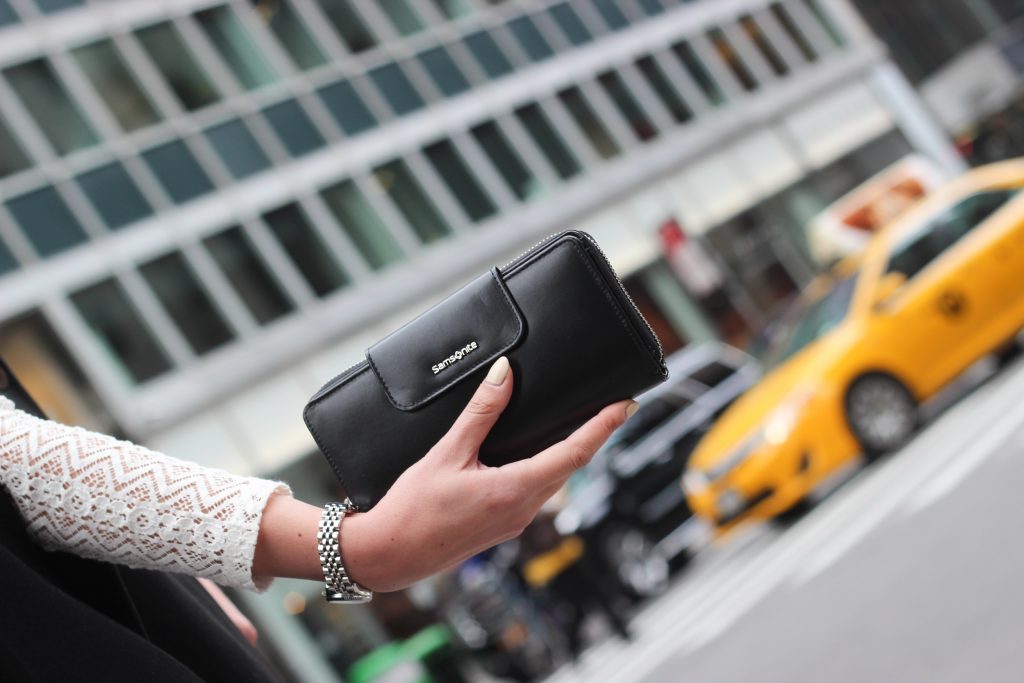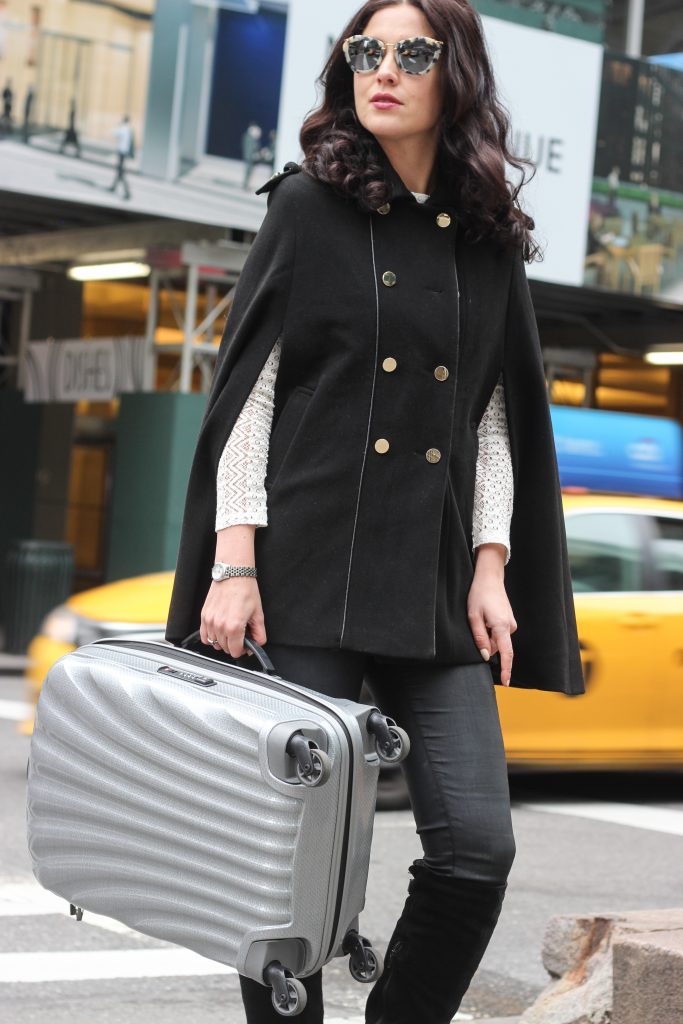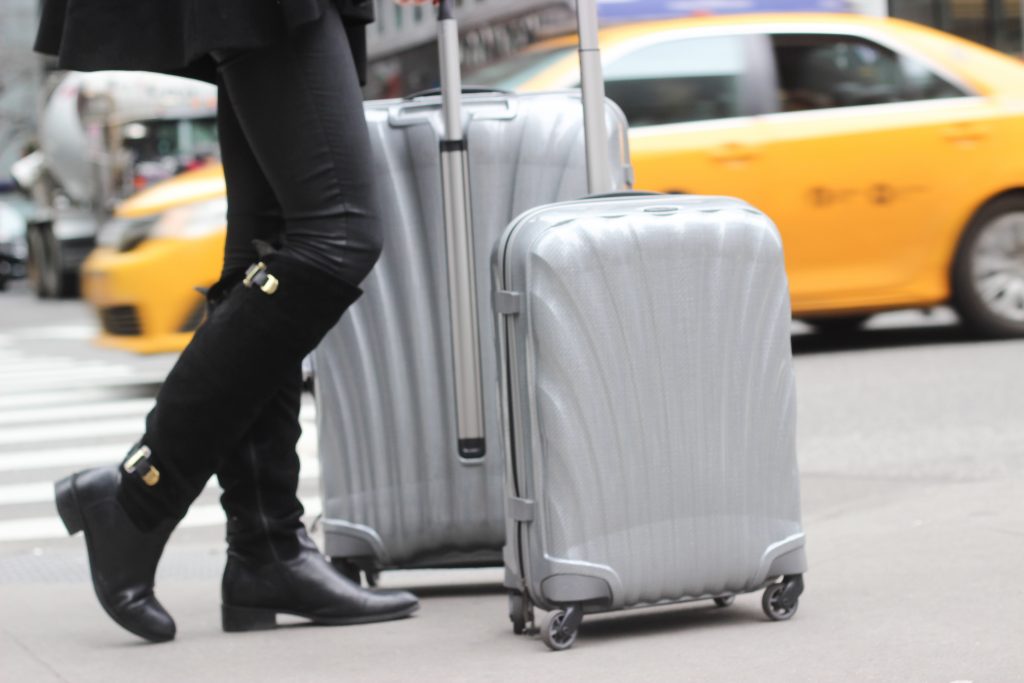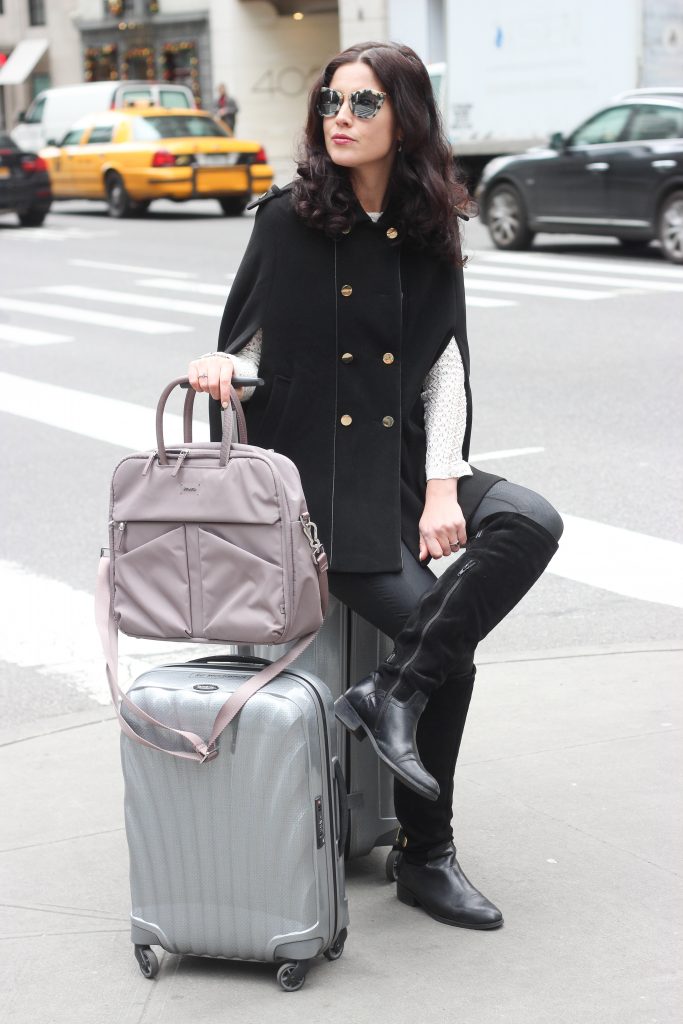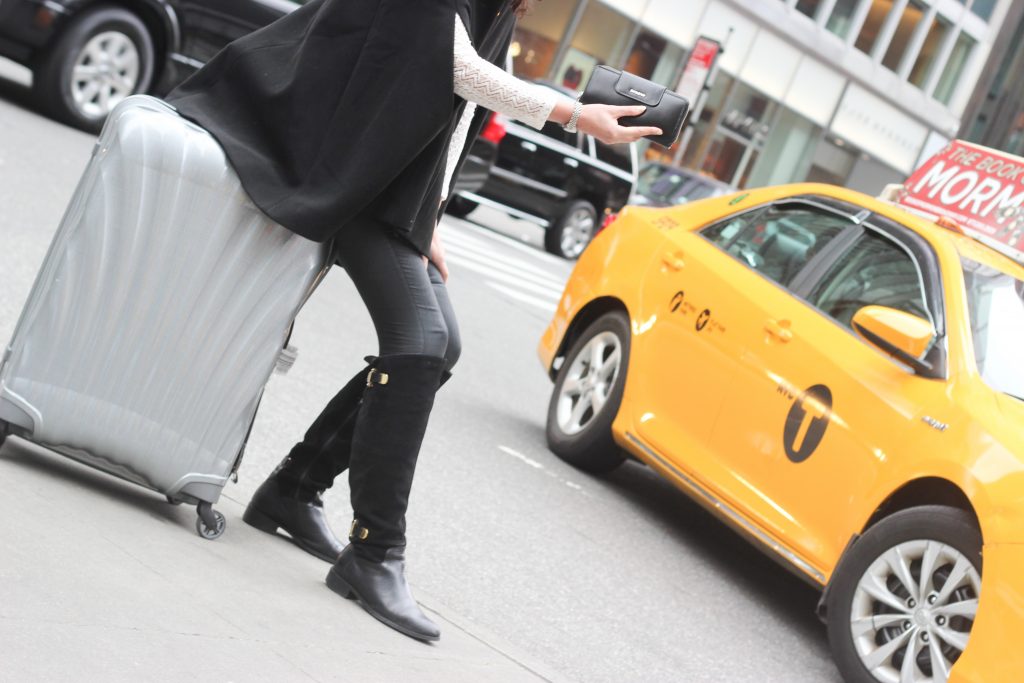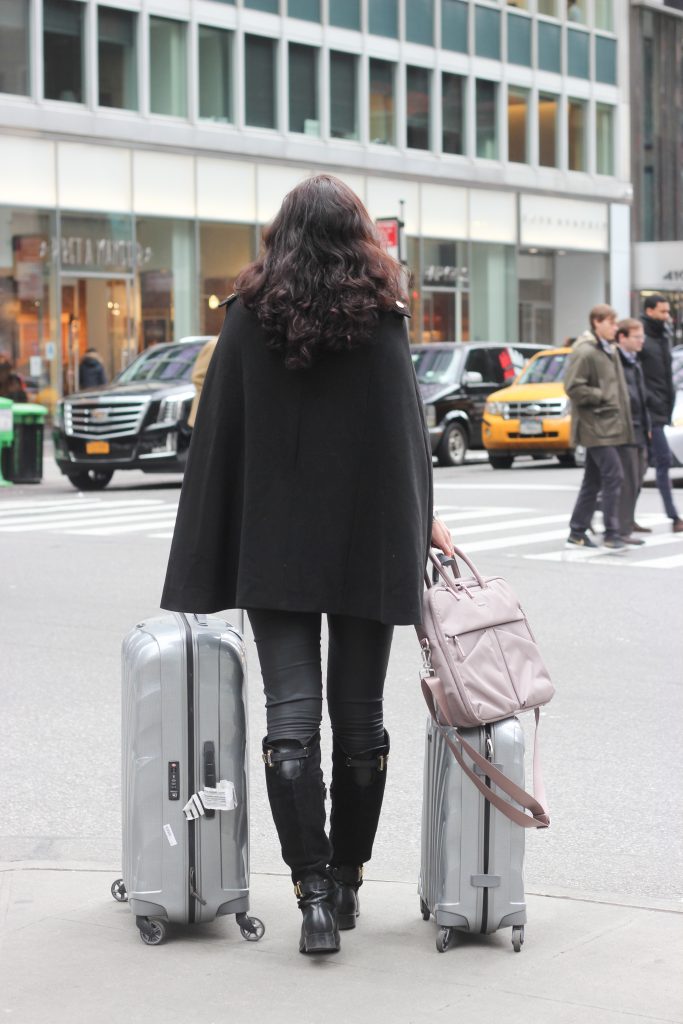 What I'm carrying: Samsonite Cosmolite Spinner(silver 75cm), Samsonite Cosmolite Spinner (silver, 55cm), Samsonite Lady Tech laptop bag ,Samsonite wallet,
Photographer: Tatiane Kozijn | Instagram: @tatianekozijn
Location: New York, USA