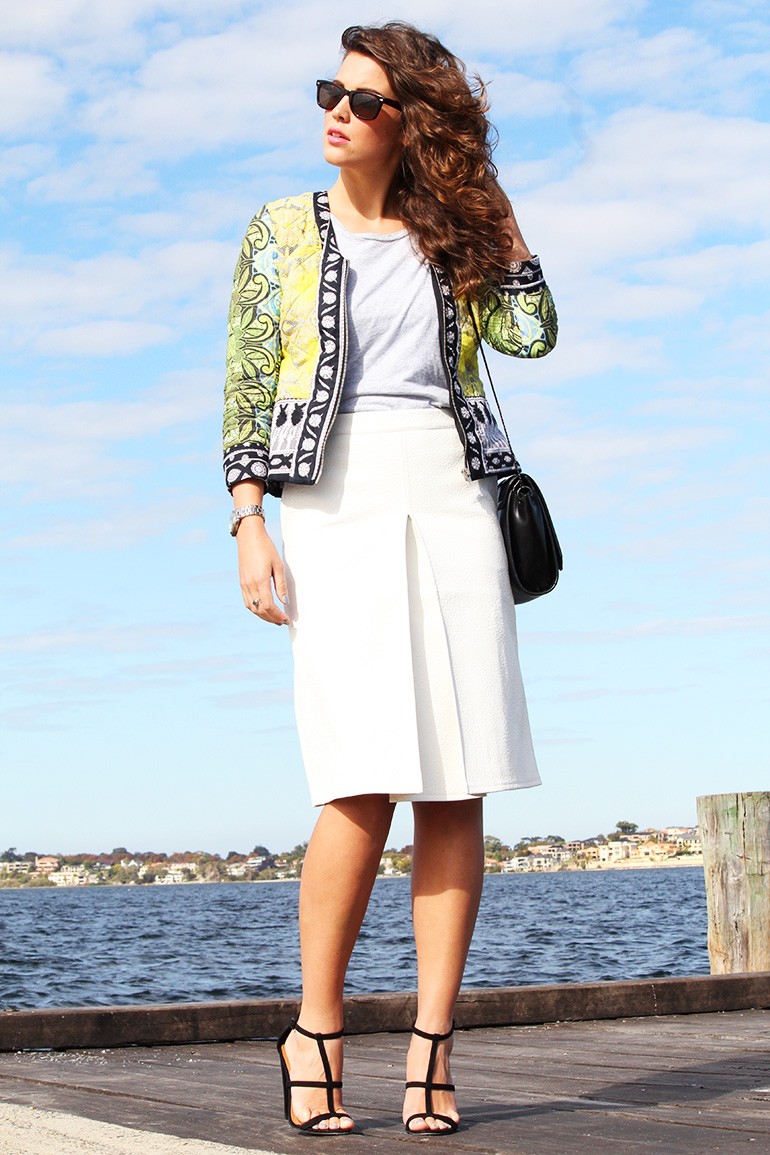 After showing you my new patterned jacket in one of my latest 
posts
, I couldn't wait to take outfit pictures with it. The pattern is just too cool, don't you think?
I've received a lot of new items lately and it's such a pleasure. Last week I've reached a new record, from monday to friday a new parcel  got delivered everyday. Yay to the fashion blogger life! WHOOP!
As you probably expected, the skirt is new to my closet as well. I'm totally in love with the fun split detail on the front and I can think of so many ways to wear it. This time I wore it in a bit of a playful outfit, but I reckon this elegant skirt would also look great in a classic black and white look.
Right now I'm on the hunt for a good pair of light denim jeans, because I think this jacket from the ASOS 'Africa' collection will look so good with it. As I told you before (shame on me), I don't own any denim jeans   at the moment.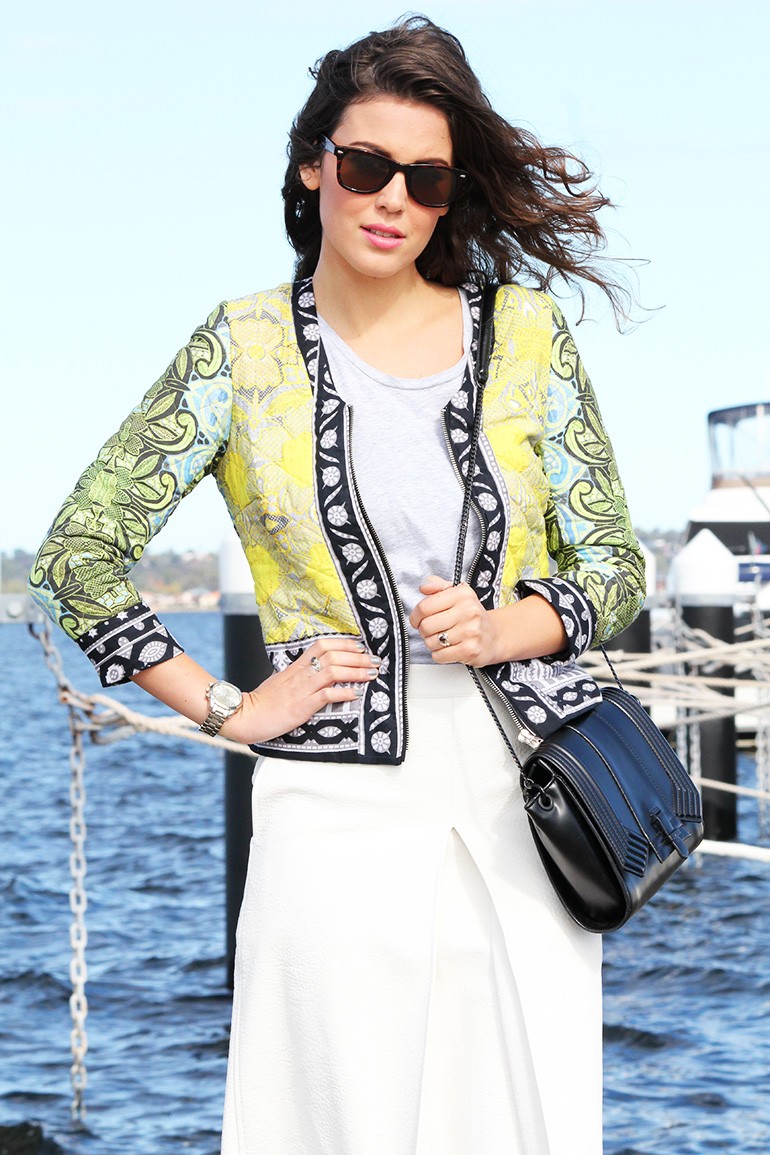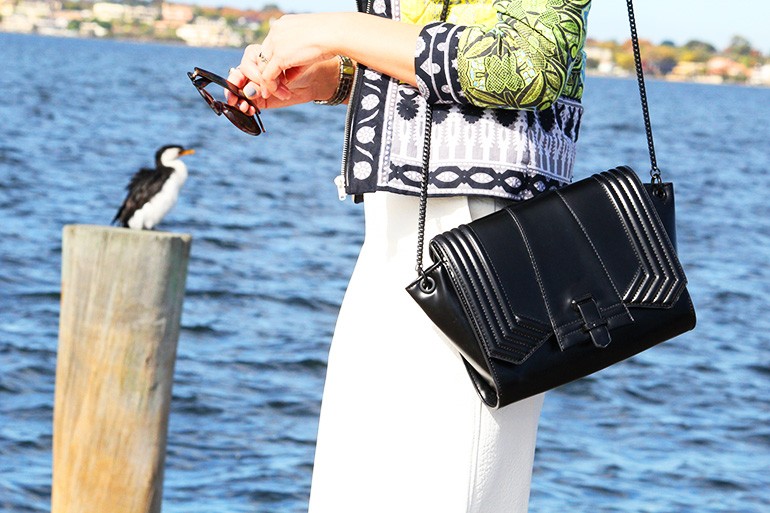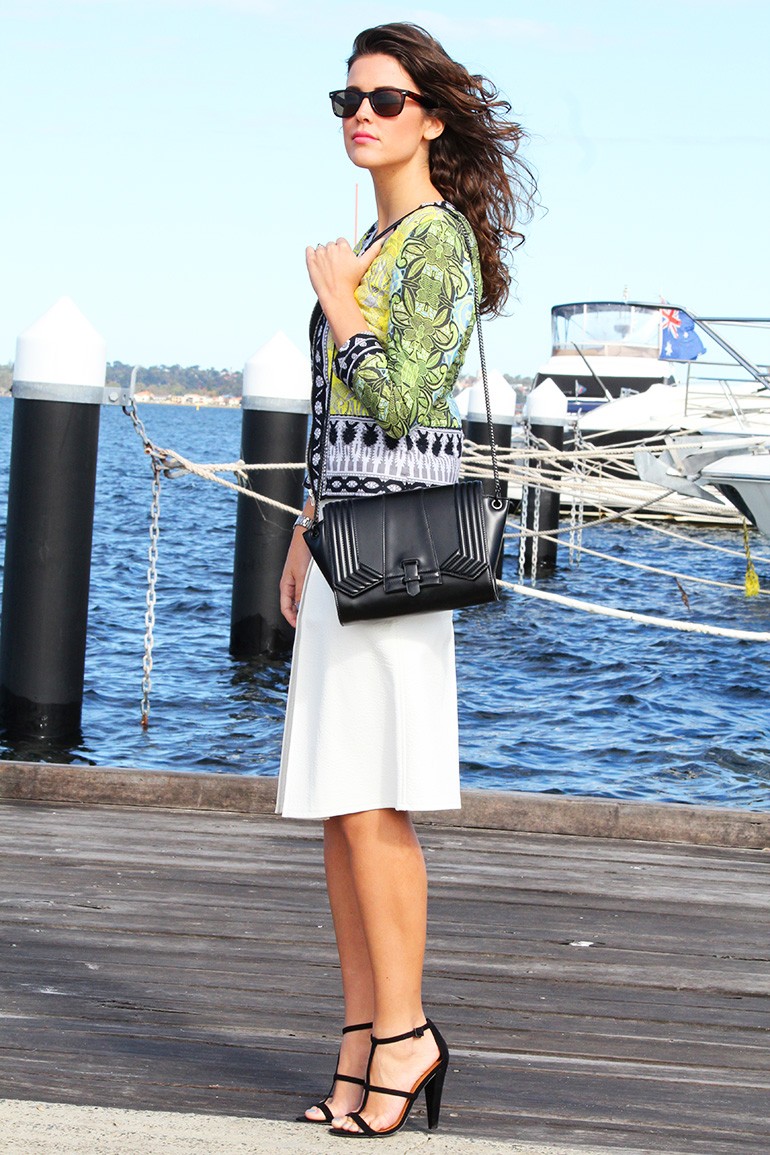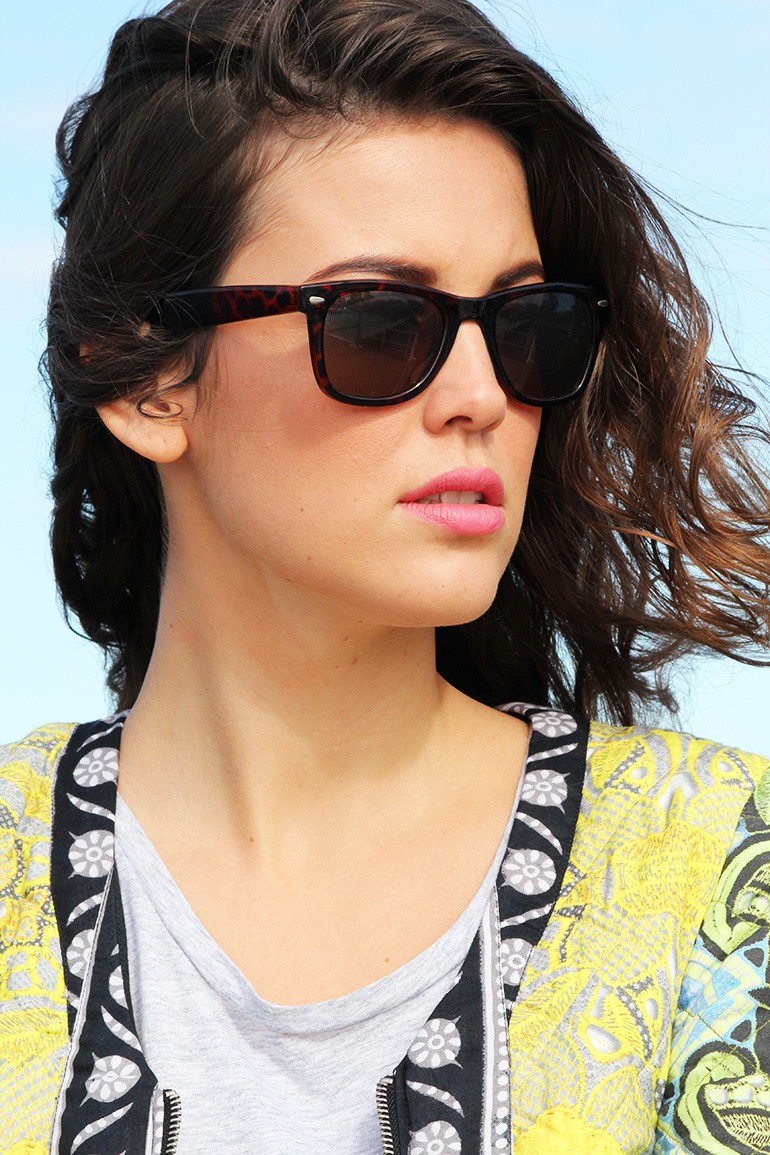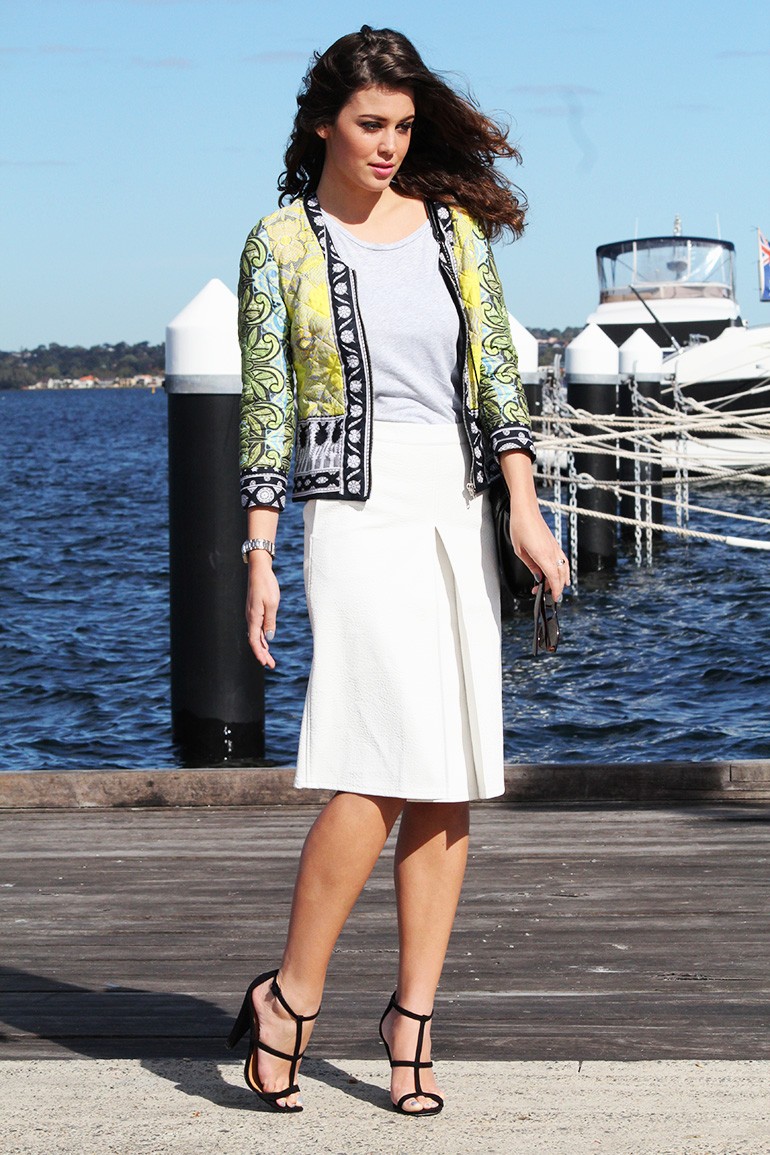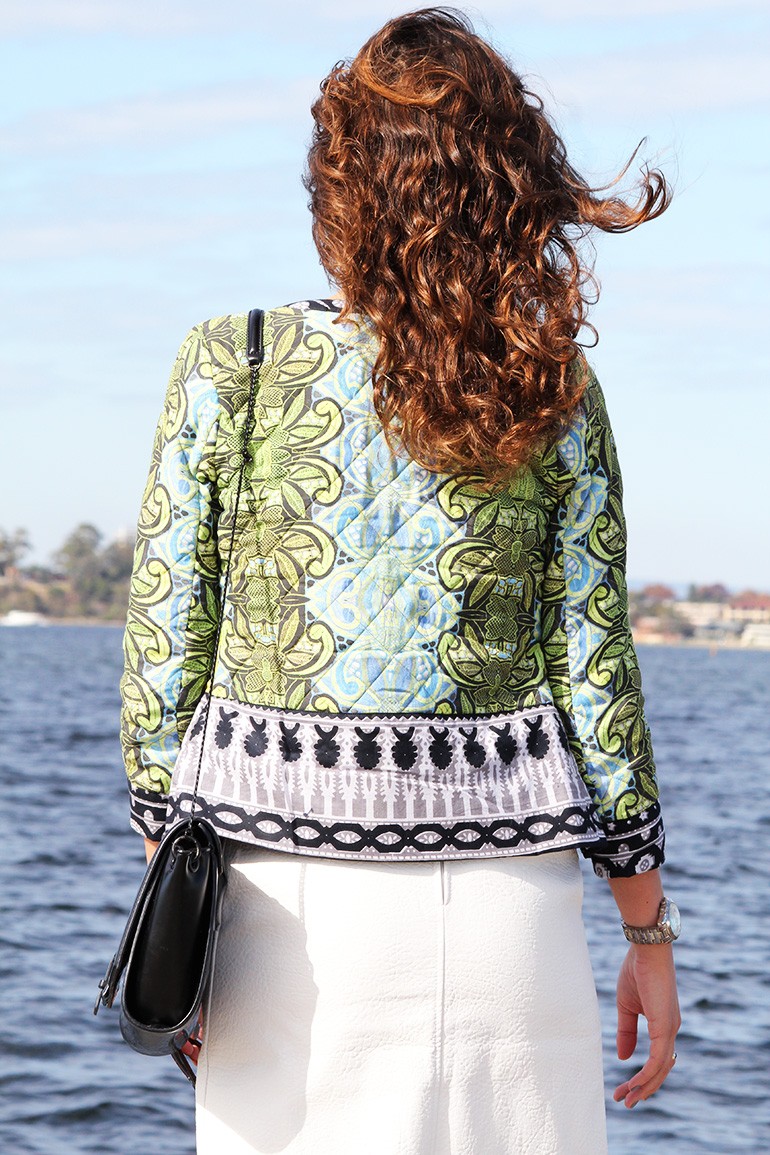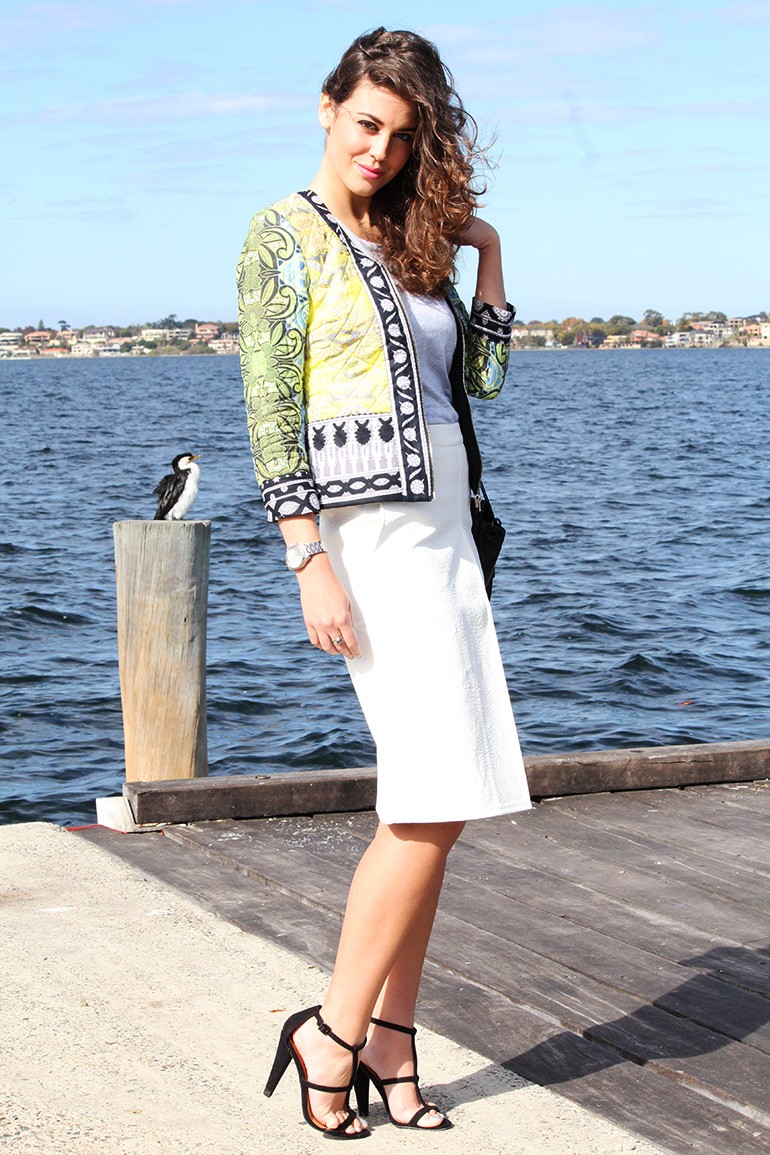 Pictures by H. Mounzer
ASOS jacket (similar here), ASOS skirt, Sportsgirl top, ASOS heels, Zara bag
Follow Fashioncontainer on: