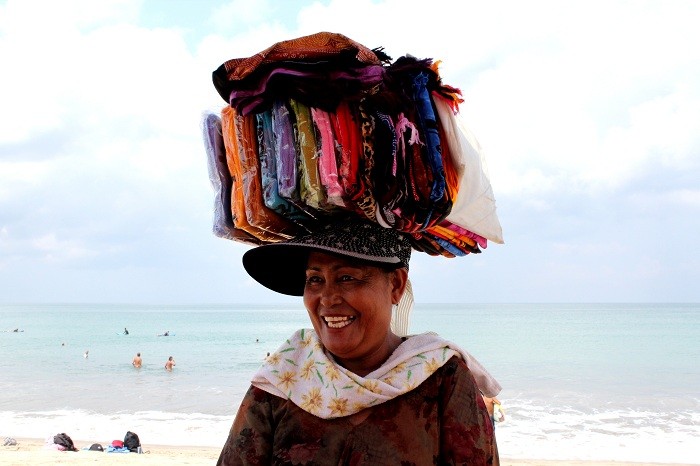 I took over 1000 pictures during my Bali trip, so I figured a travel diary part two is a must. I hope you'll enjoy it! Bali is only two and a half hours flying from Perth, I just cannot believe how a world so different is that close by. I guess that's one of the advantages of living in Perth instead of living elsewhere in Australia: Asia is around the corner. Yesterday, my boyfriends cousin from Dubai came to visit us.
He works for an airline, that's why he was in town for two days. Seeing one of his family member visiting made me realize how much I miss my family and friends. I hope that very soon one of them will come over to Perth, that would be amazing.
What are you looking at? 
1. Funny smiling lady tried to sell us sarongs at the beach.
2. Seminyak beach day 1
3. Statue at a roundabout. Pretty impressive, right?
4. Visiting a temple in Ubud.
5. One of the pretty beaches in Nusa Dusa.
6. At our hotel.
7. My boyfriends prepares for parasailing.
8. Isn't this the cutest bat ever?
9. Icecream in Denpasar, the capital of Bali.
10. Snake at turtle beach. The lady who was guiding us didn't even ask if I wanted to hold the snake, she basically just threw it on me, haha.
11. Love the colours in this picture, the clouds and waves colours are matching perfectly.
12. Dinner and drinks at Potato Head, a great place next to the beach.