What time is it? SURF time! We fell in love with the sport from the moment we had our first lessons in Costa Rica a year ago. I won't lie: it's super scary at first! Scary but also the BEST feeling ever when you catch your first wave. Now we're in Sri Lanka to do it all over again. Can you tell how excited we are?
the Camp
We're here with Surf Team Sri Lanka, a great local company offering Surf & Yoga holidays. We stayed at Mirissa Surf & Yoga camp, which is located at the end of Mirissa beach. The villa features 6 rooms, all of which are very spacious with a balcony or terrace overlooking lush green and a small village. Surf and Yoga lessons are hosted each morning (7.30 am) and afternoon (4.30pm). We made our stay a mix of both surf and yoga, for example by attending a yoga class in the morning and go surfing late afternoon. It really is up to you!
Surf girls!
Because the beach nearby the camp is a little rocky, we were taken to the super smooth sandy beach (and surfer paradise) of Weligama. The instructors are great, super patient and teaching you all the necessary skills to conquer the waves safely. We were up standing, surfing (and occasionally falling, whoops), within minutes. The best thing about going surfing at 4.30pm is that the sun will slowly start to set, resulting in a surreal explosion of colour. Magic, that is! One of the most beautiful things about surfing for me is that it demands me to LET GO. Something I find very hard and scary, but is so rewarding too.
We only stayed for 3 days, but oh so wished we stayed longer. Surfing is such a great, enjoyable sport and we both would have loved to have more time to perfect the 'craft' and gain more skills. Plus something else that is simply wonderful at Mirissa Surf & Yoga camp is the community vibe. With people from all over the world, exchanging stories and experiences, this is a place I'd recommend everyone to go to.
Conclusion
A fantastic local company that deserves only praise! Not only is Mirissa by far one of Sri Lanka's most beautiful and unspoilt places, the local community and overall atmosphere is simply amazing. Go surfing.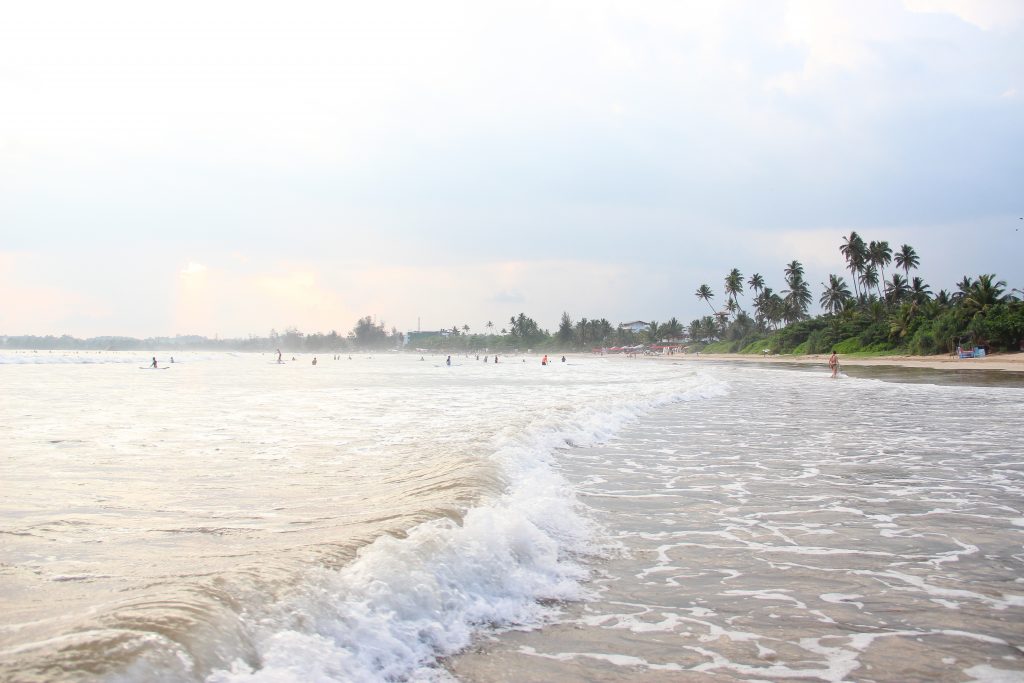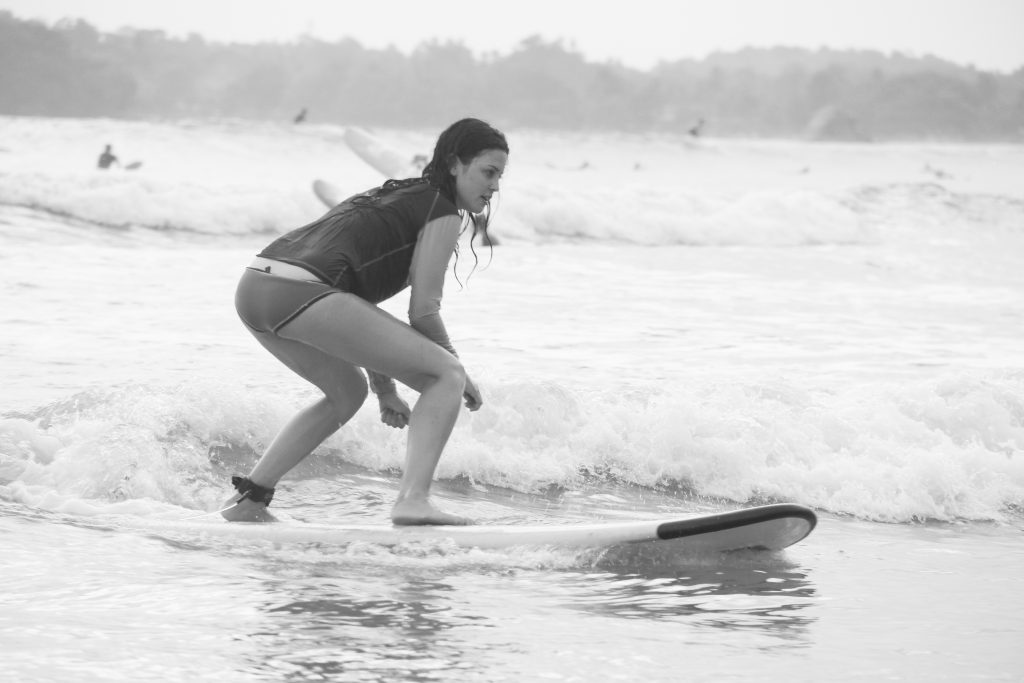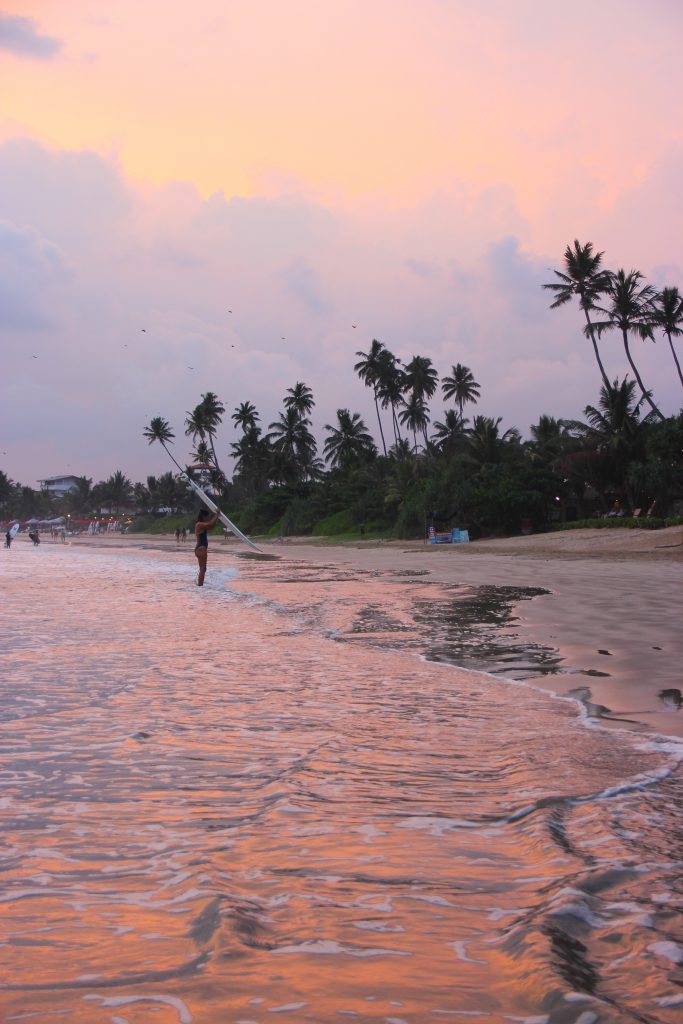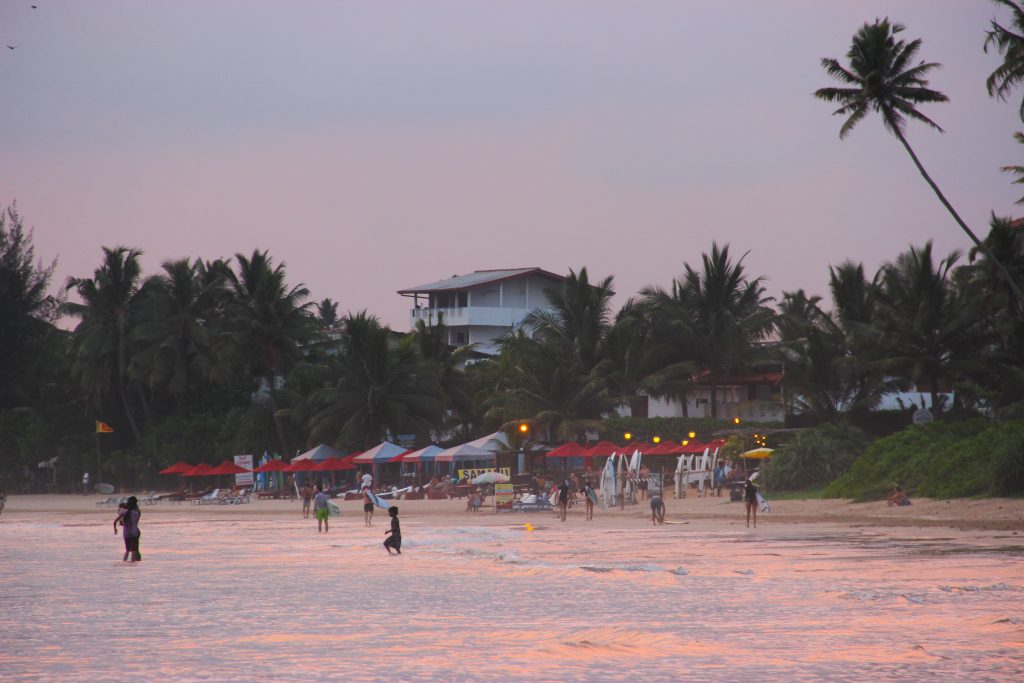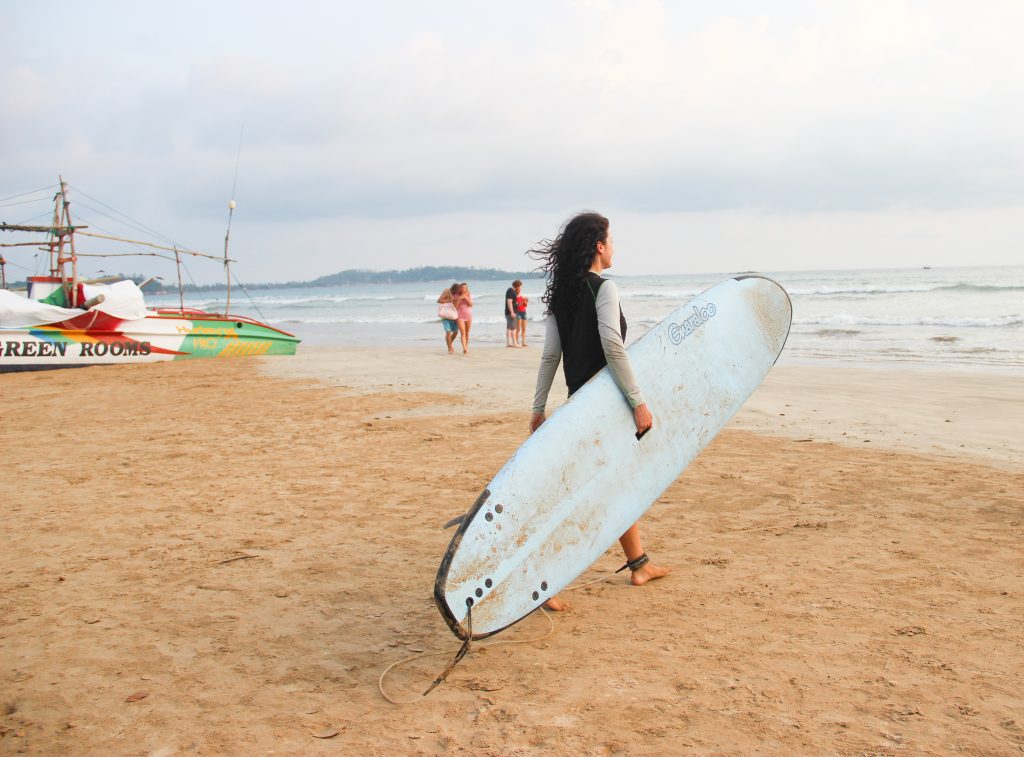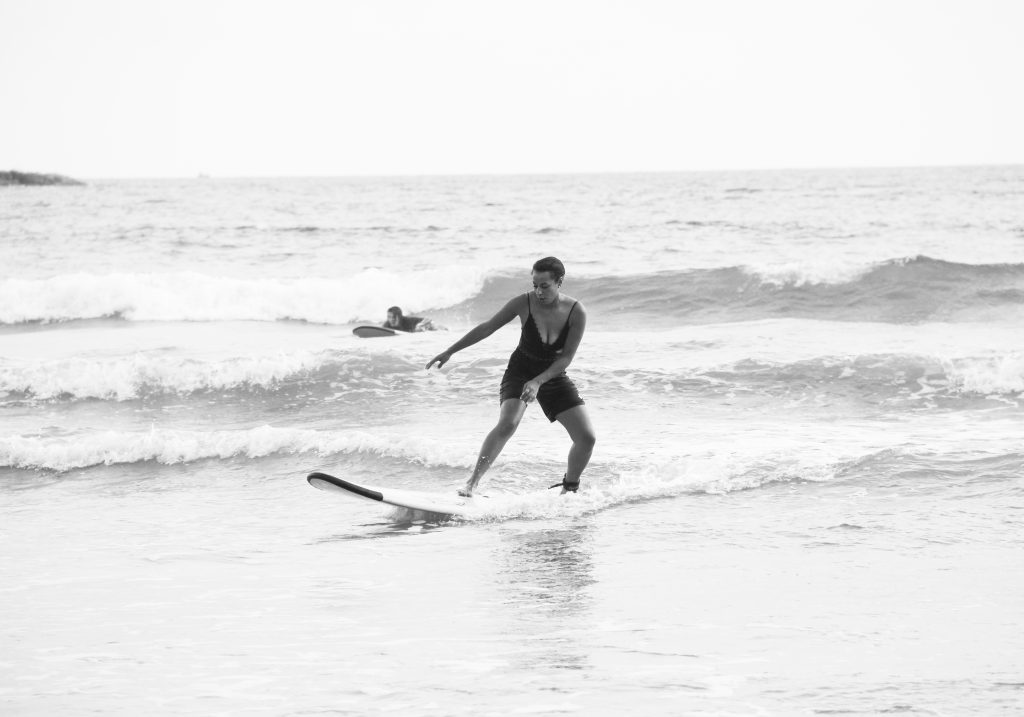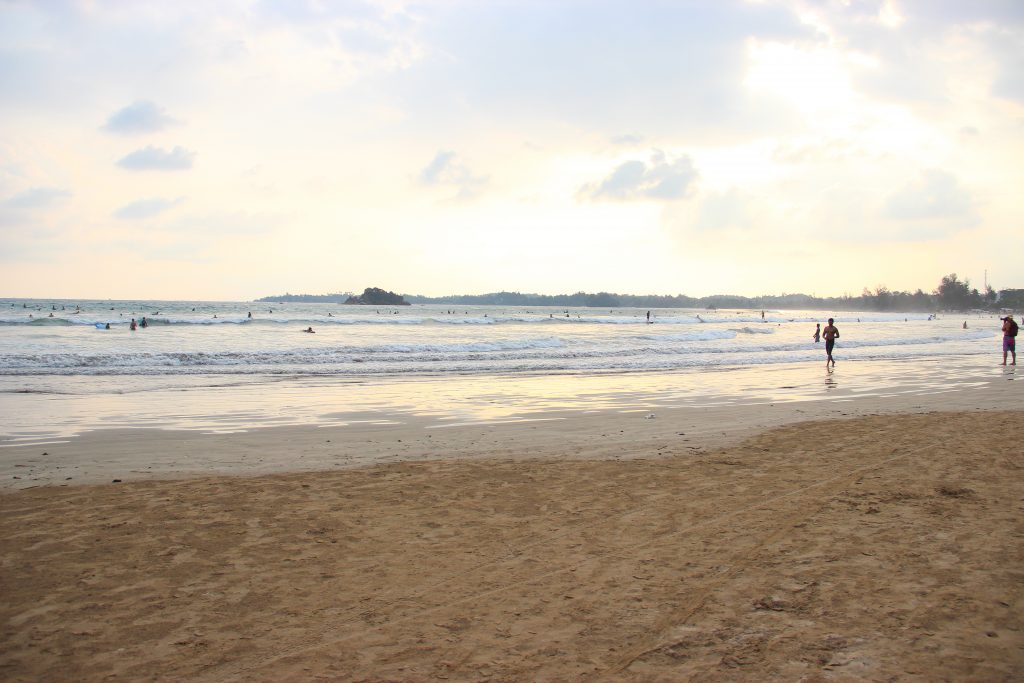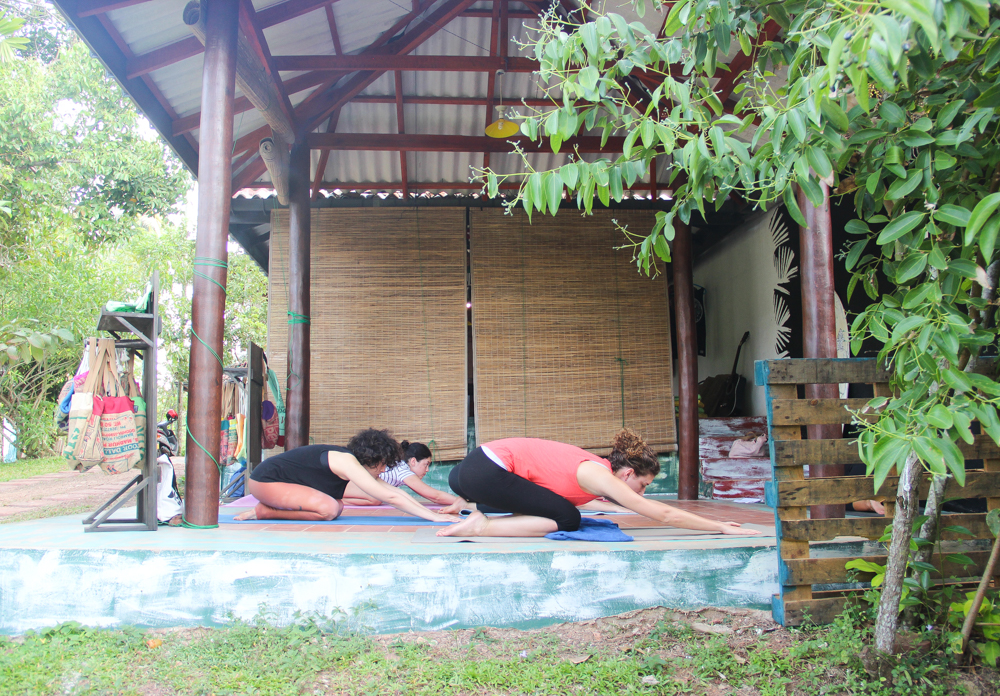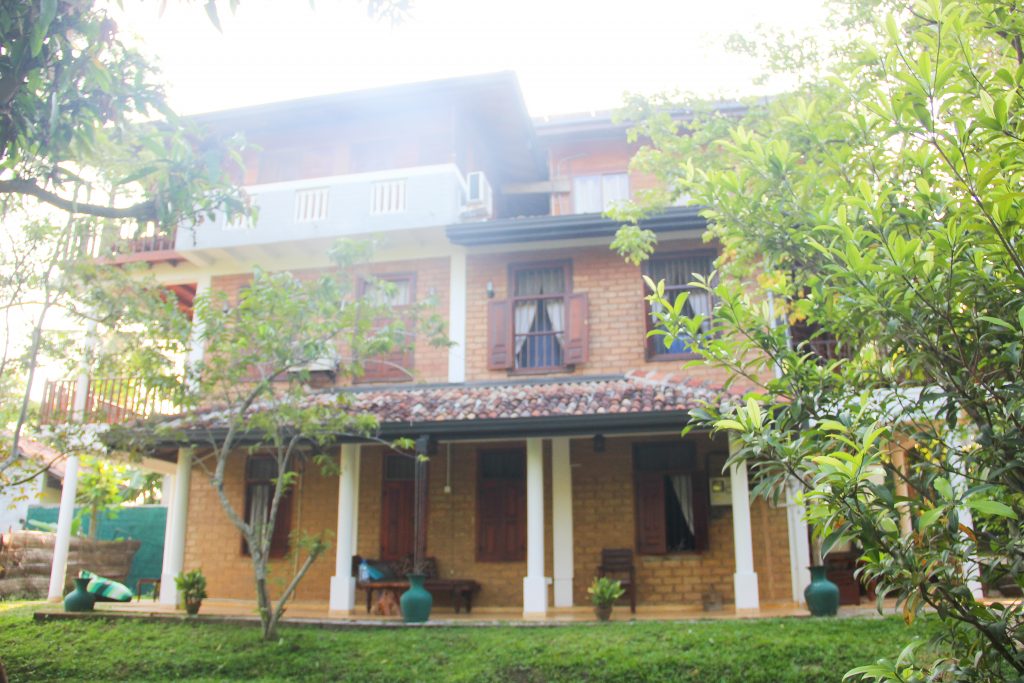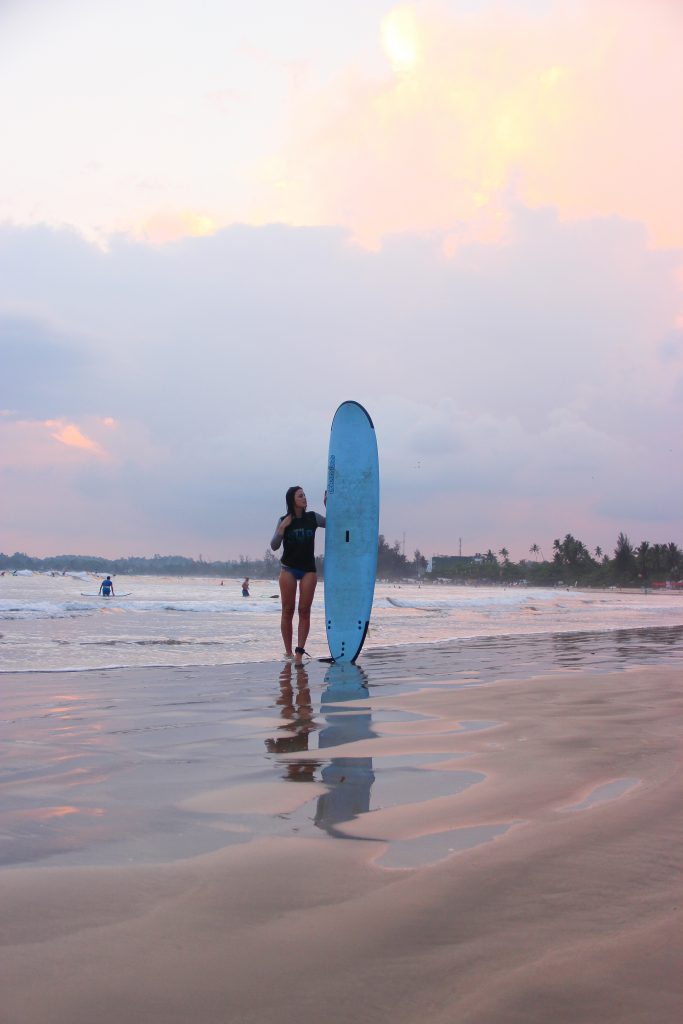 Photographer: Tatiane Kozijn | Instagram: @tatianekozijn
Location: Mirissa, Sri Lanka