Every corner of Morocco instantly turns me into someone with a serious obsession with everything interior!
I just know that in a few years from now I'll be reading back this post, look at my living room and know that everything I've seen during this trip has massively inspired the look of my entire home. So let's make it a deal: when I've re-created this turquoise wall and white wood work in my living room, I'll do a massive home tour on FashionContainer. Or maybe not turquoise, if the future husband won't agree ;).
Now on the topic of this outfit, I simply love everything about it. Knees are awkward, so I love midi skirts. This one by Marks & Spencer with vertical stripes is super flattering and easy to style with basic pieces. The 'tie fastening' top is a trend I've really been loving lately, it's basic yet easily gives an interesting touch to just about any outfit. Topping it all off with a cherry coloured hat! Not a piece that really screams summer, but it's nice to add a little pop of unexpected colour to a monochrome outfit.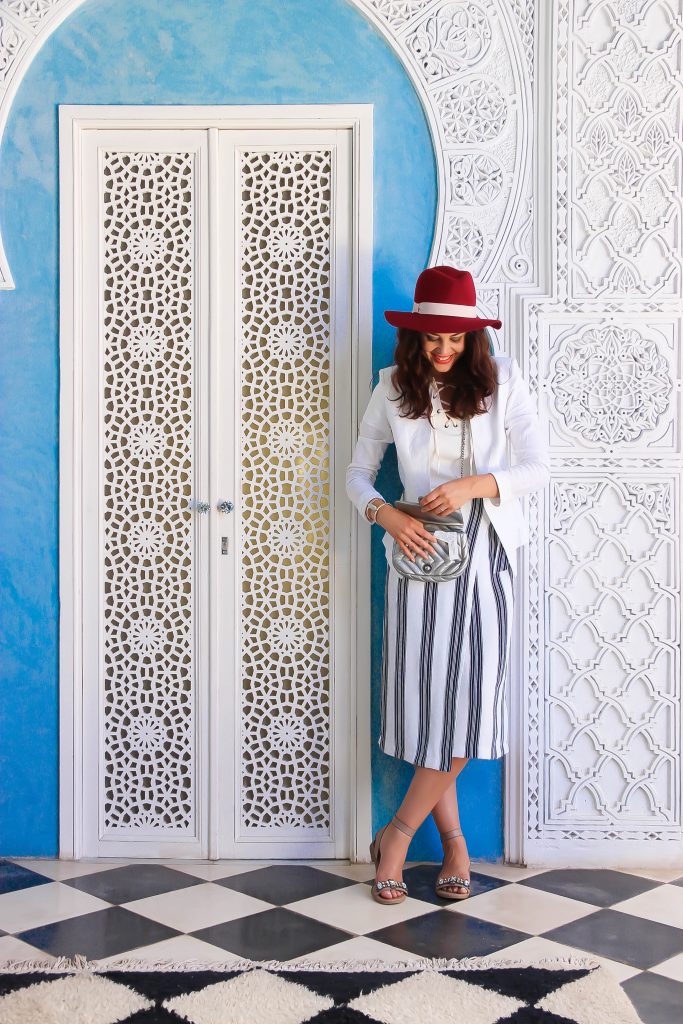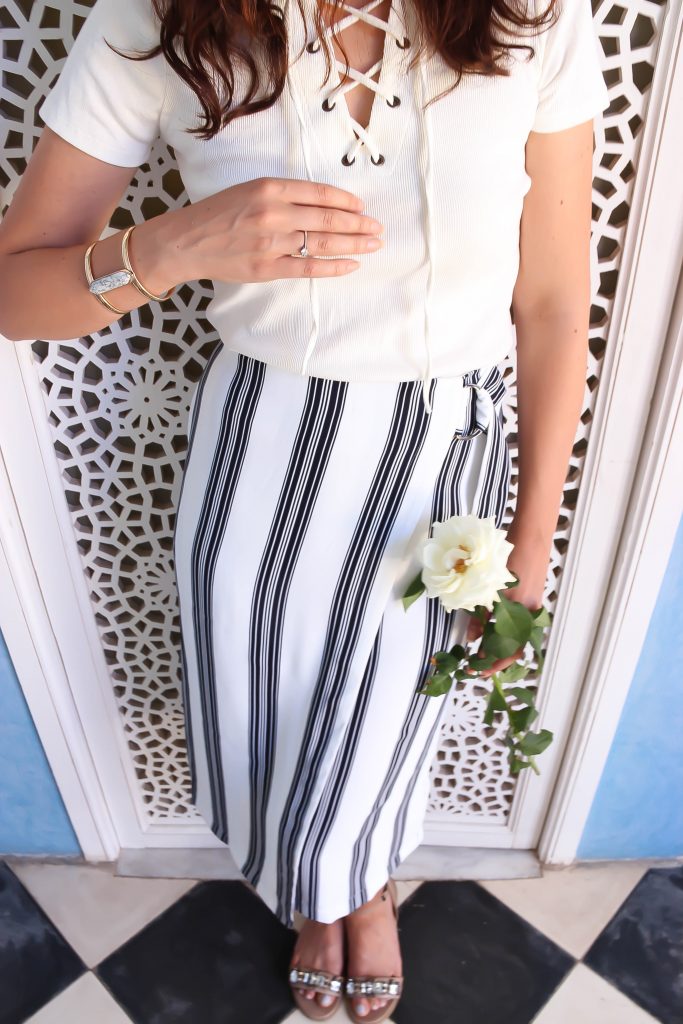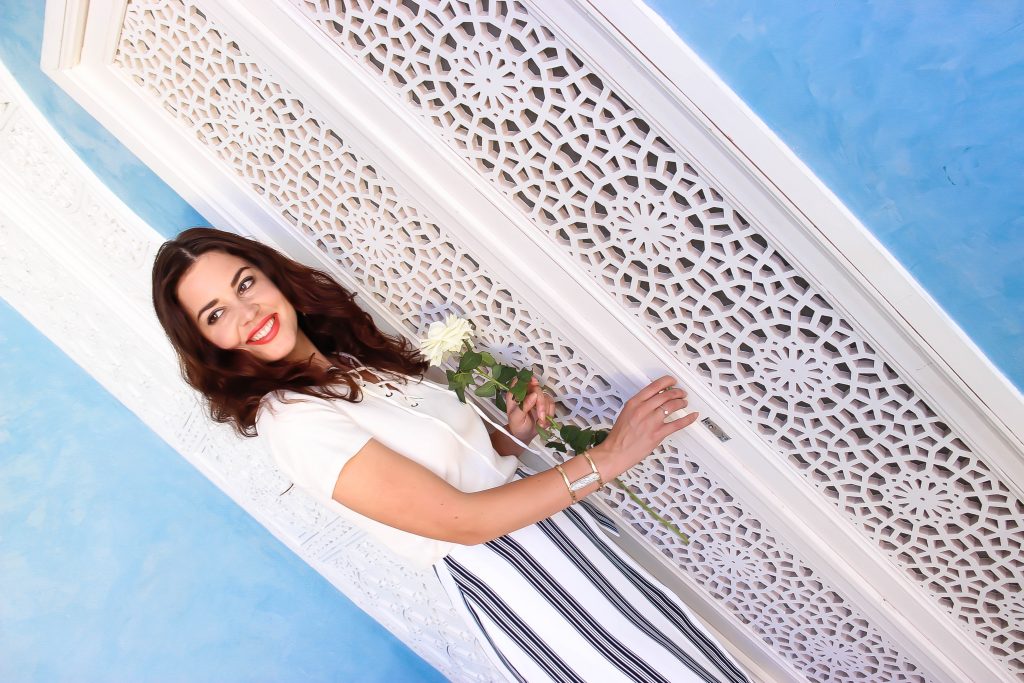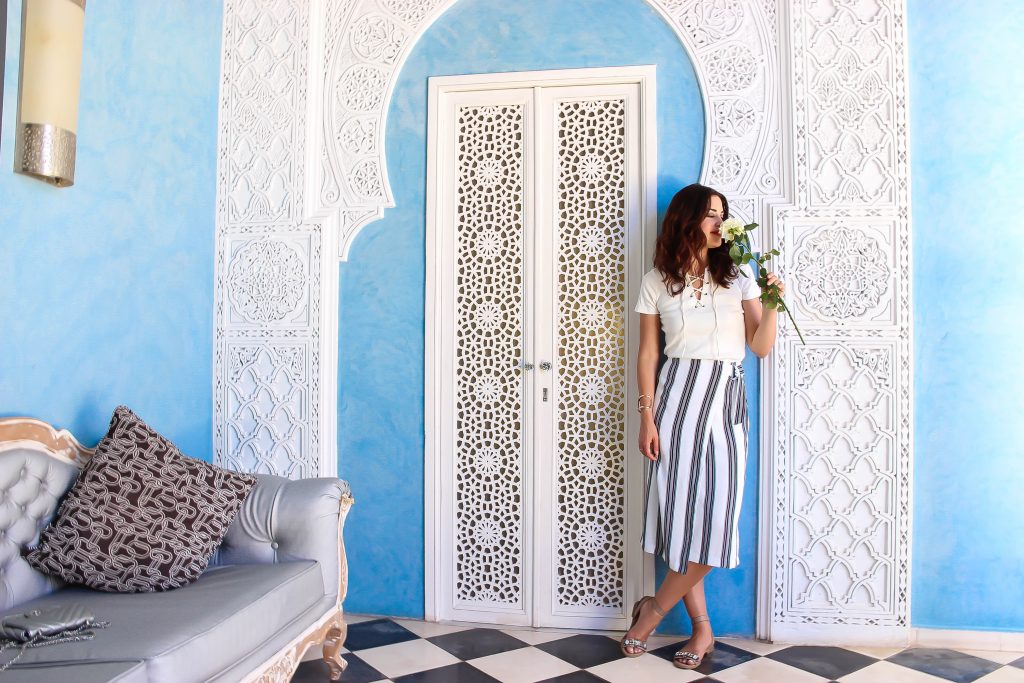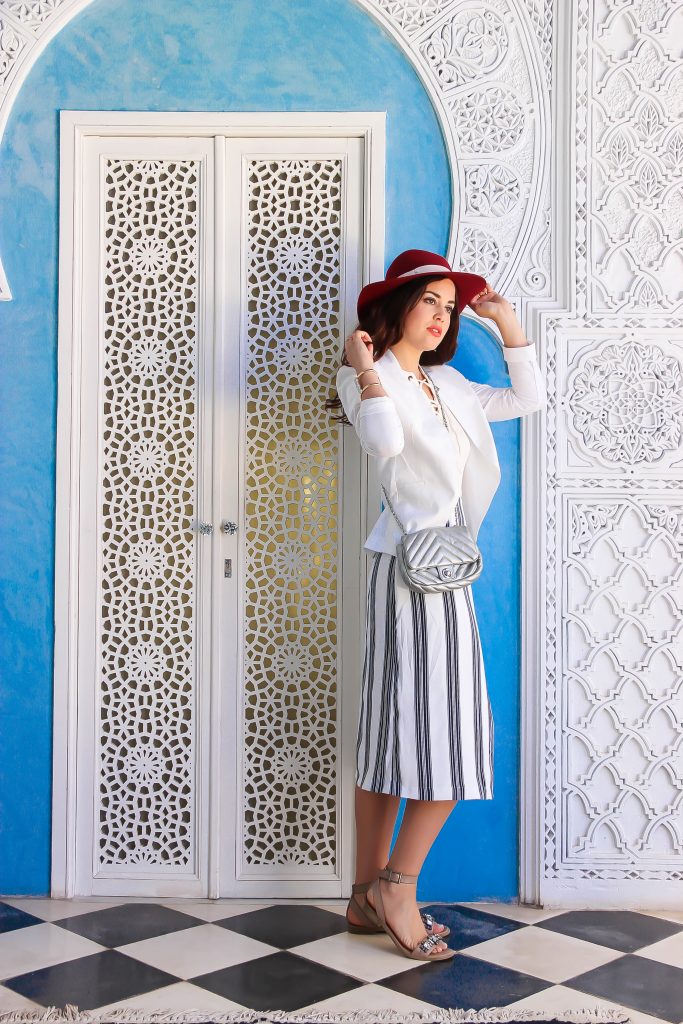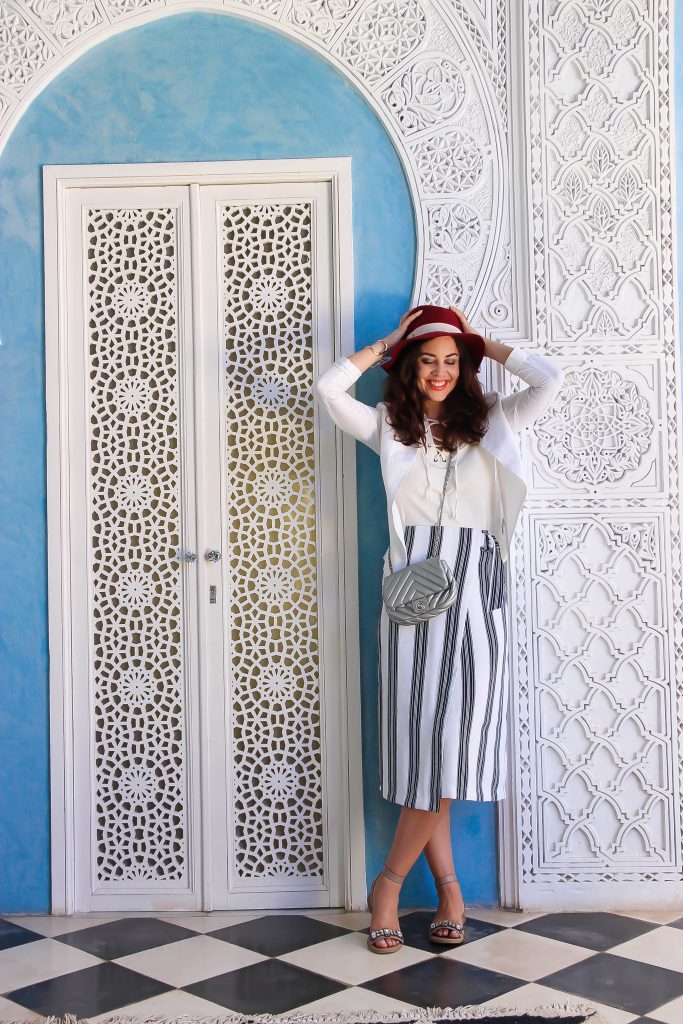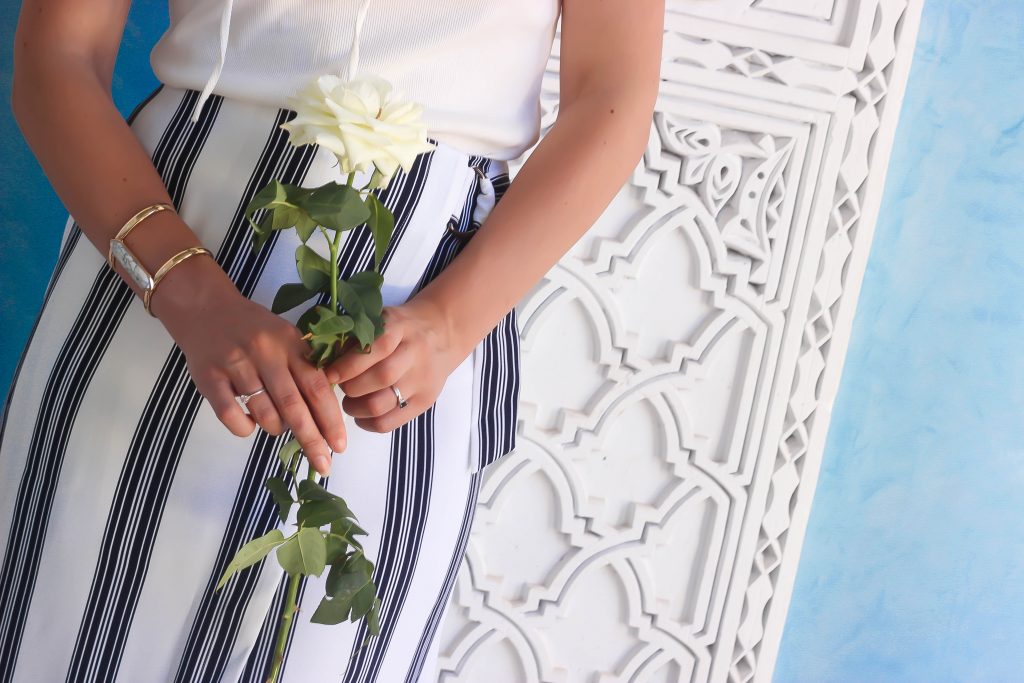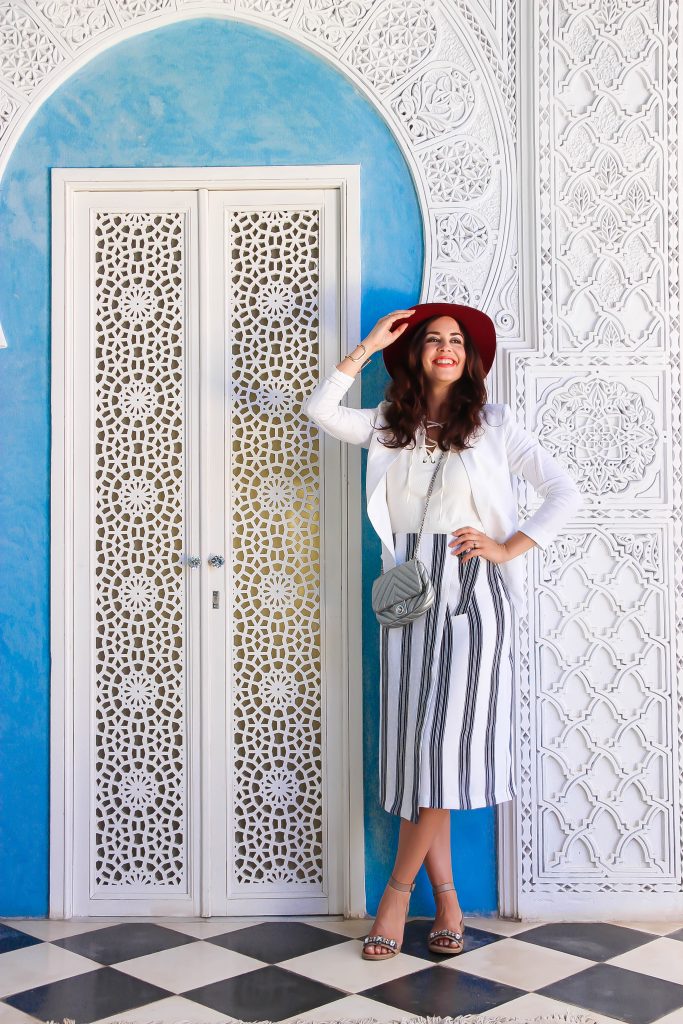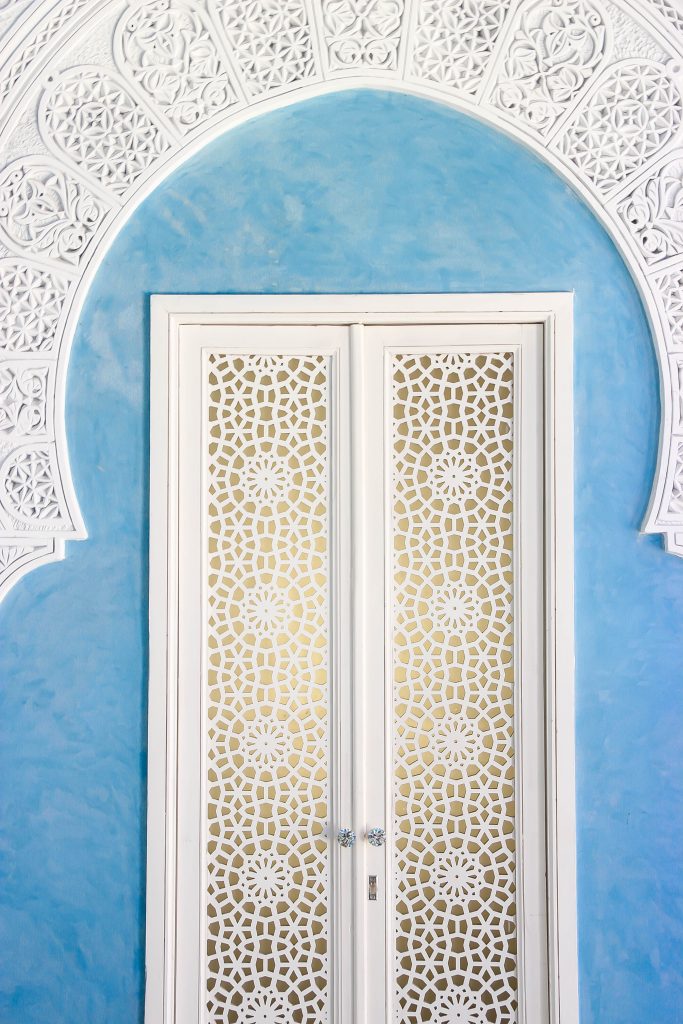 What I'm Wearing: Marks & Spencer tie front t-shirt, Marks & Spencer vertical stripe skirt, Marks & Spencer linen blazer, Marks & Spencer hat, Marks & Spencer sandals, H&M cuf, Zara bag
Location: Riad Goloboy, Marrakech
Photographer: Tatiane Kozijn | Instagram: @tatianekozijn