Everyday is a tea party in Morocco. Want to join?
We shot this outfit on our first full day in Marrakech at the rooftop terrace of Palais Khum. One of the great things about Morocco is that much of the socializing evolves around tea, sweets and pastries. Who knew that having tea could turn into an entire experience simply by using pretty cups, silver platters and the signature way of pouring up the tea? Gotta love it.
I'm wearing an embroidered skirt by Oasis in the playful colour palette of blue, white and orange which unintentionally also perfectly blends in with the setting. While in Marrakech the theory of 'less is more' doesn't exist and the more embroideries, colour and accessories your outfit has, the better. Which brings me to the fact that the only casual element about what I'm wearing here is the pair of white Tommy Hilfiger sneakers. And that's fine by me.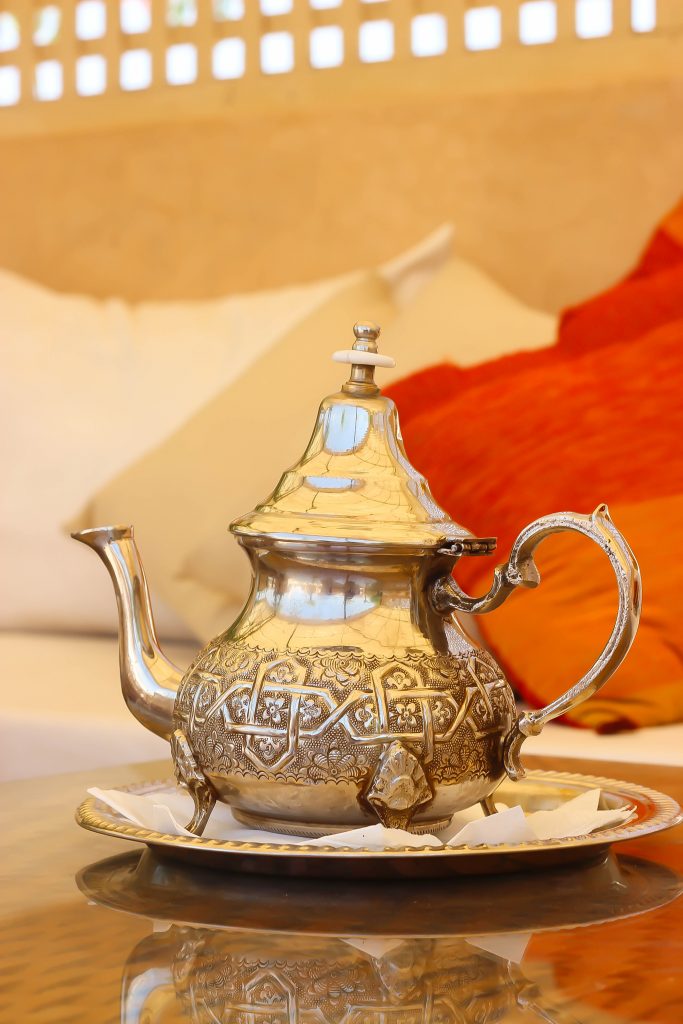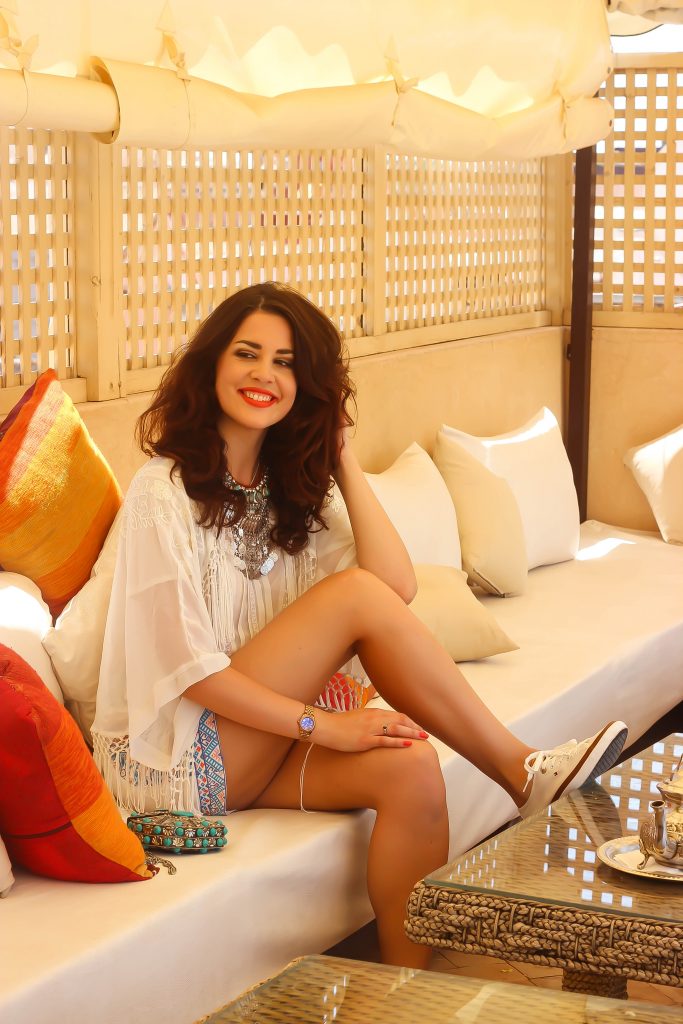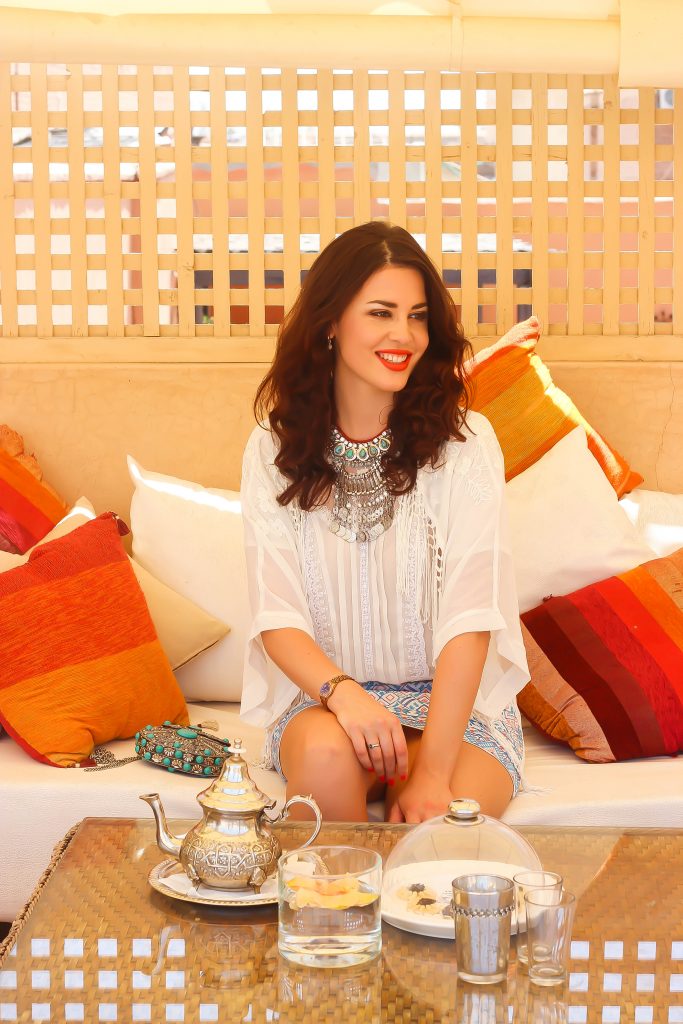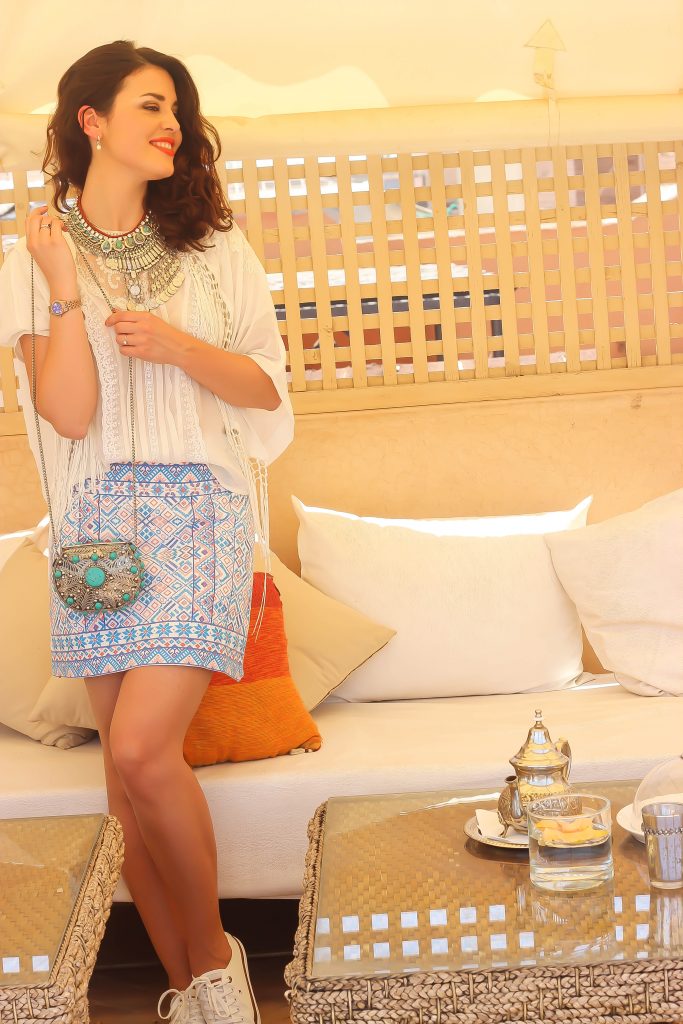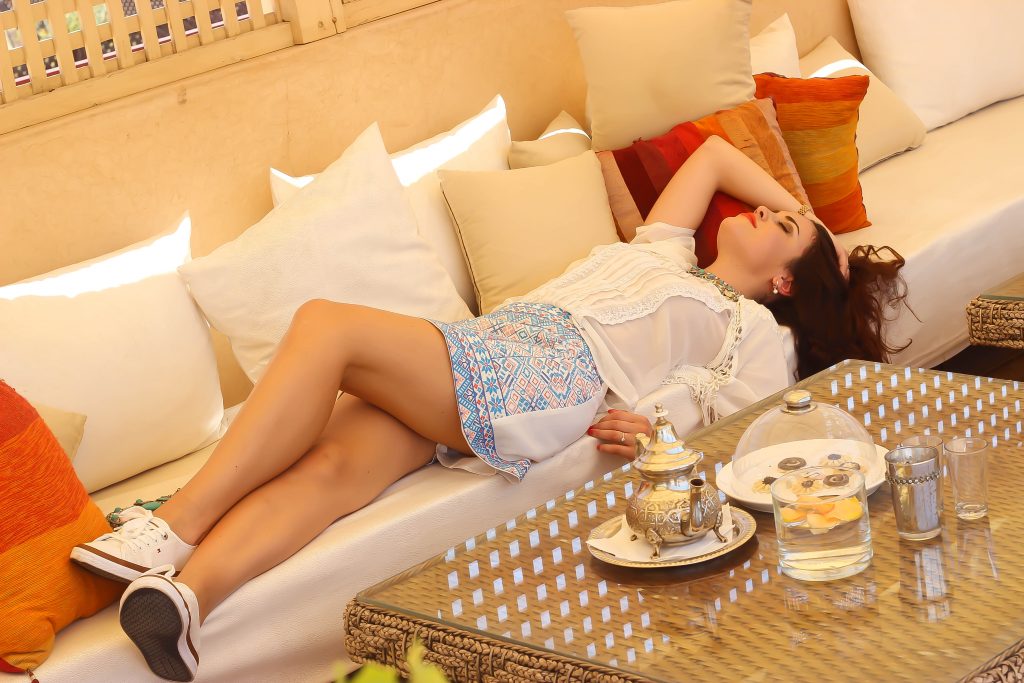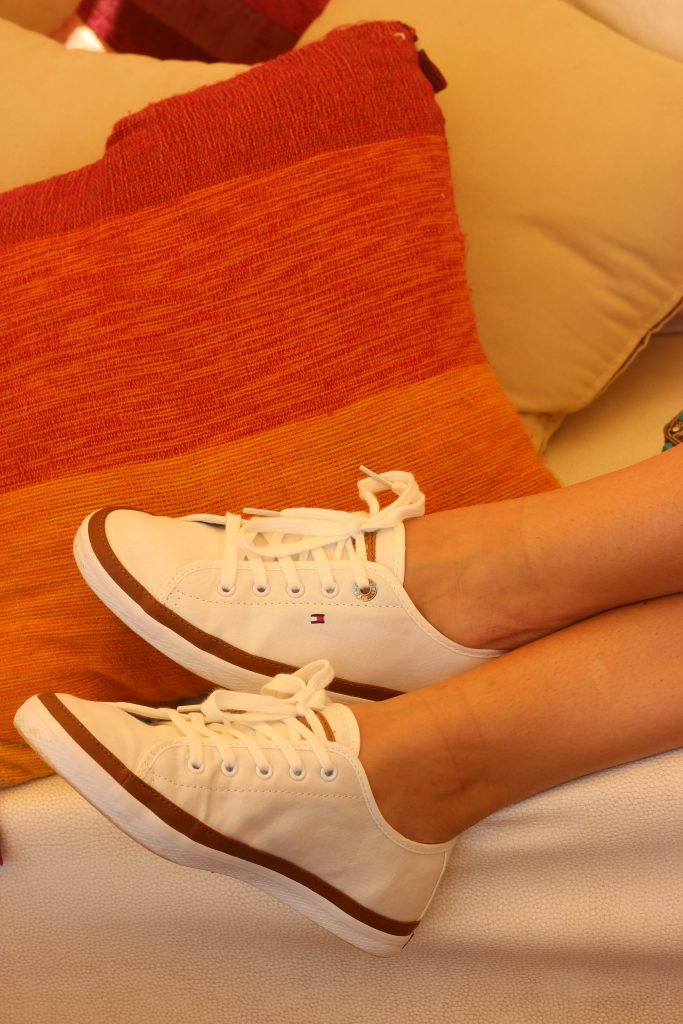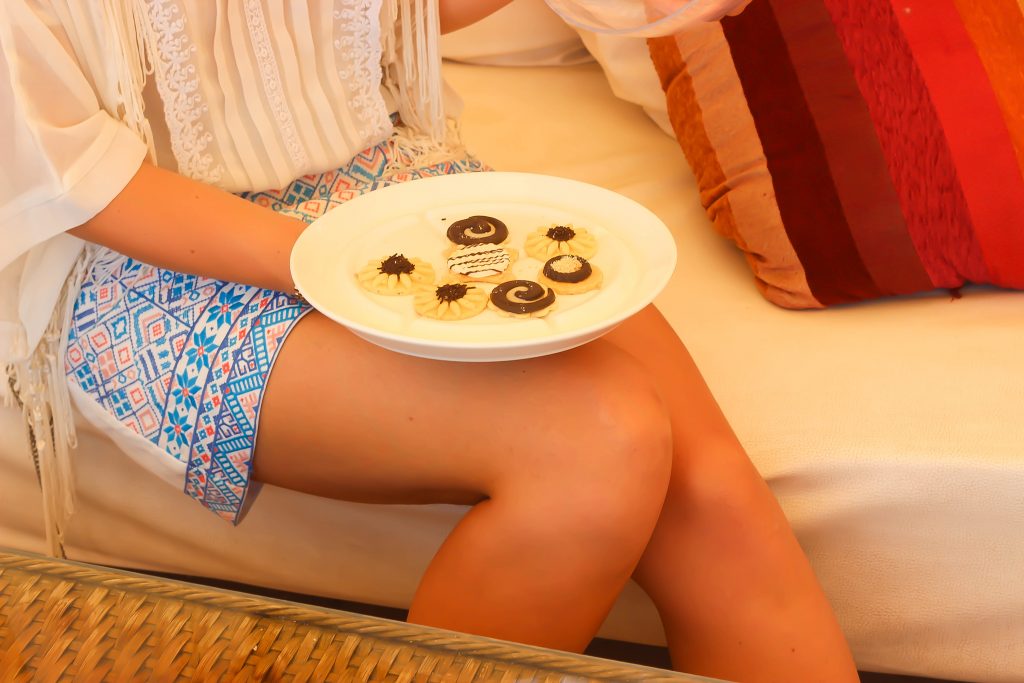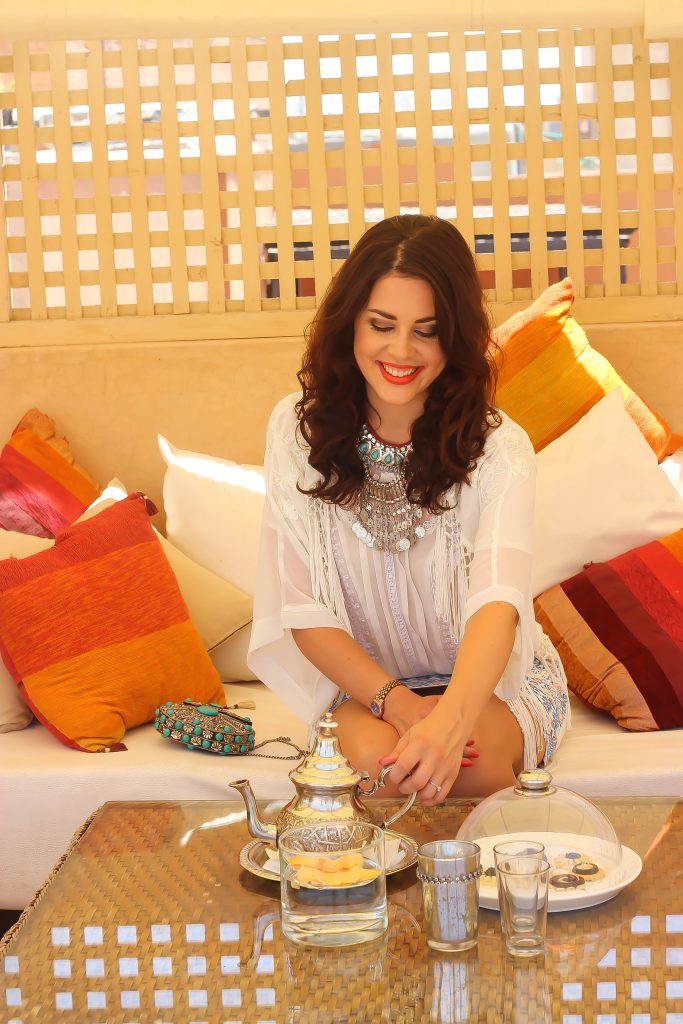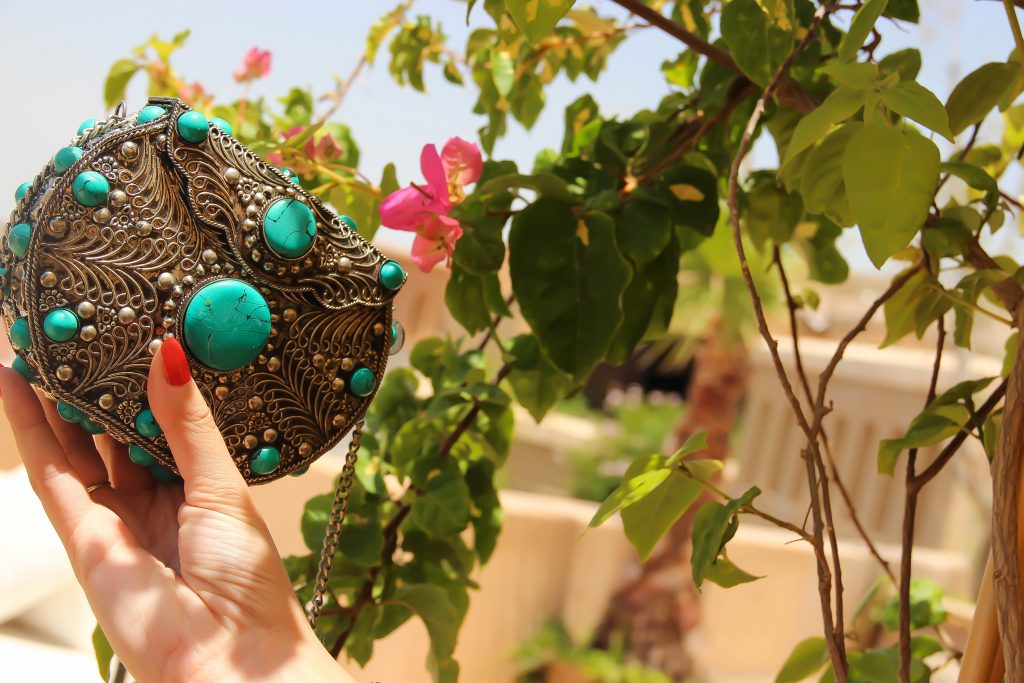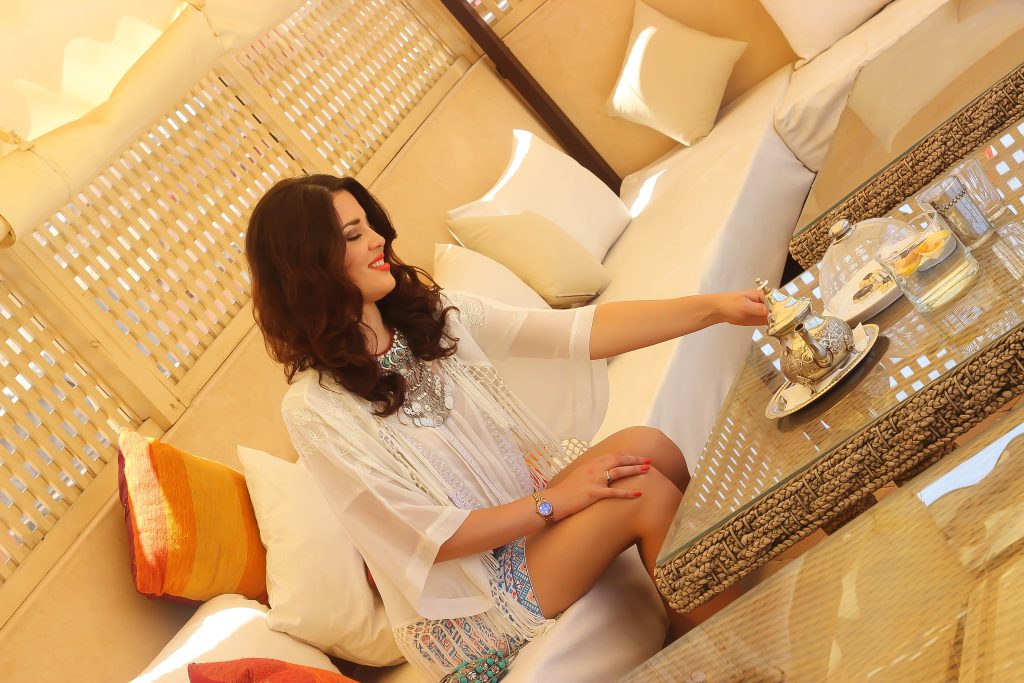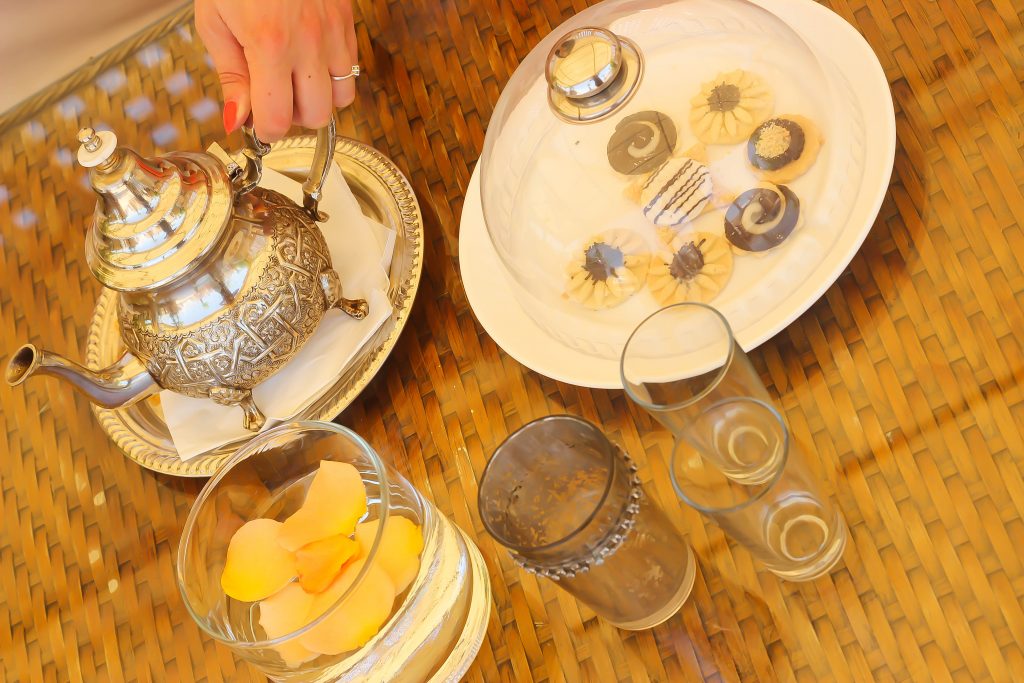 What I'm Wearing: Oasis embroidered kimono, Asos top, Oasis skirt, Tommy Hilfiger sneakers, Pepe Jeans clutch, New Look necklace
Location: Palais Khum, Marrakech
Photographer: Tatiane Kozijn | Instagram: @tatianekozijn