When 
Swimspot
 (an online swimwear boutique) offered me to pick one of their new collection bikini's, I ofcourse said yes. When you live in a city near the beach where it's always hot, more bikini's are always welcome!
Swimspot has got a great selection of styles by different designers. Mine is from 
Luxe by Lisa Vogel
 and I really love it. I think the black crochet with beaded details is very pretty. Besides that, I've found out that the bikini is wave-proof, which is one of my main criteria for a good bikini. Here in Australia, the waves have just so much strength, so they can pull of your bikini within seconds, haha. Did you have a nice weekend? Mine was lovely, I went to the beach yesterday and today I went to town to buy a tripod for my Canon 600D. I'm planning to make some video's for the blog in the near future, an exciting new project which my boyfriend proposed. It makes me happy to see how dedicated he is to my blog and how much he helps me out with everything blog related. So tell me, what do you think about the pictures?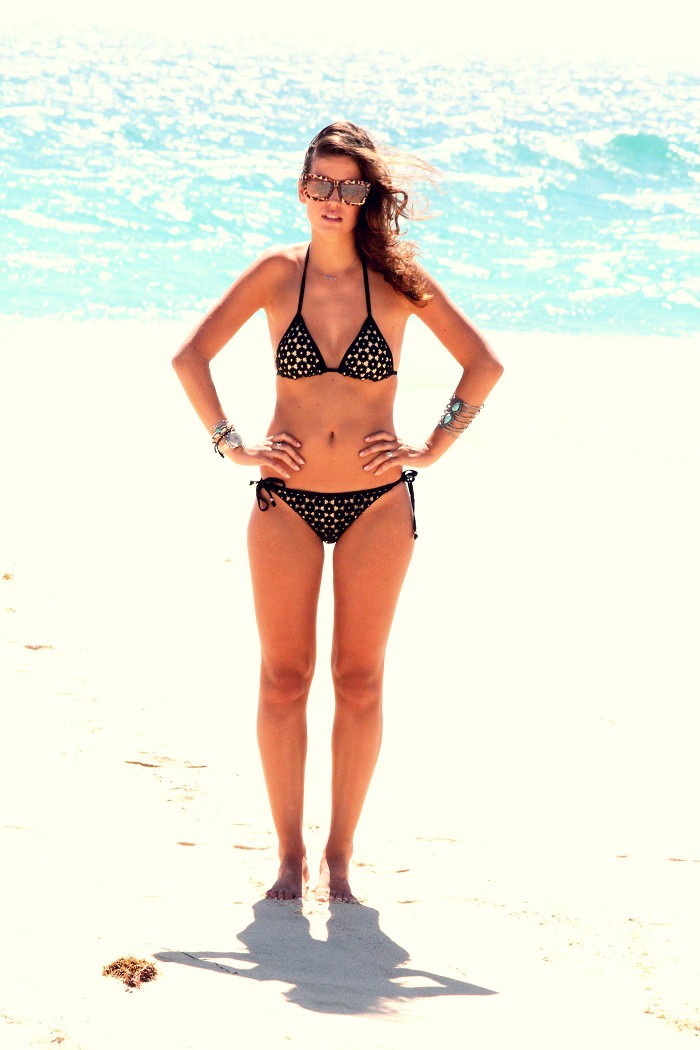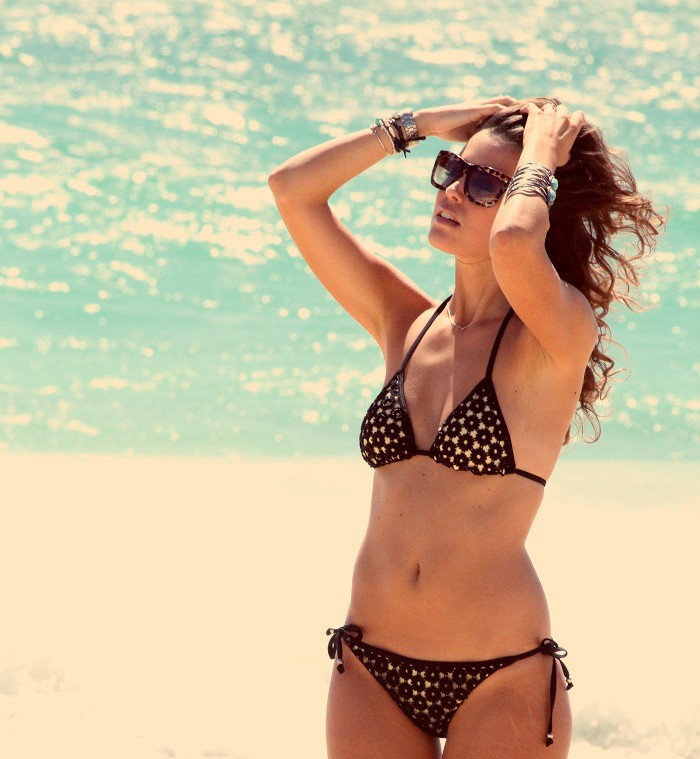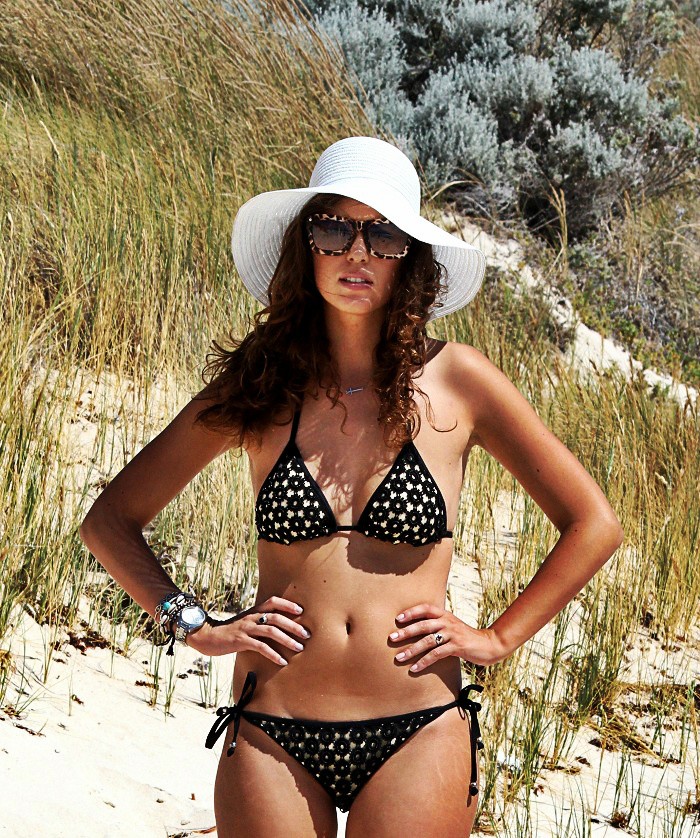 Pictures by H. Mounzer
Love couture sunglasses
Fashioncontainer is on: