I believe that the last time I wore a pair of wide legged pants I was 13 years old. They were the hottest thing at the moment and I was super proud to wear a pair of black wide legged black pants that my older sister gave me.
Wearing: Asos wide legged pants, Mango jacket, Grey tee, New Look necklace, Asos heels, River Island clutch, MAC lady danger lipstick
So many years later, I've finally arrived to the point where I'm interested in something else than my beloved skinny jeans. It's been quite a while that I've been looking for a white pair of wide legged pants, but for some reason I don't seem to succeed in finding it. When I ran into this pair, it was within seconds that I had it in my shopping cart and had my credit card ready for check out. It might not be white, but oh well. Baby blue isn't bad it either, right?
If I would tell anyone who's living in Perth that I shot this look last Saturday, they will probably think I'm a fool. Which I kind of am, because who wears a jacket while it's 37 degrees? Well, me. All for the sake of fashion! I do have to admit that when were done shooting, I immediately took it off. What can I say, this outfit just looks a lot better with some layering. I guess that somewhere I'm still that Dutch girl that needs to bundle up in layers every once in a while to feel fashionable. I think it's been over 3 months that I've worn my jeans the last time, can you imagine? Autumn has officially started in Australia but so far I don't feel it yet at all.
It's my second Summer in Australia, but my body still doesn't seem to cope with extremely hot weather. It's during those hot days that I have to take extra care of what I eat and drink. The more nutritious, the better. Fresh juice is a daily must, this one with beetroot, ginger, carrot and celery was delicious and kept me going for a while. We shot this outfit in Fremantle, a city near Perth where I always get the feeling that I'm back in Europe. Unlike Perth, Fremantle has a very authentic atmosphere with cute alleyways and beautiful, older buildings. Perth is absolutely beautiful too, but everything is just so brand, brand new. Quite refreshing to experience something else, even if it's just for the day!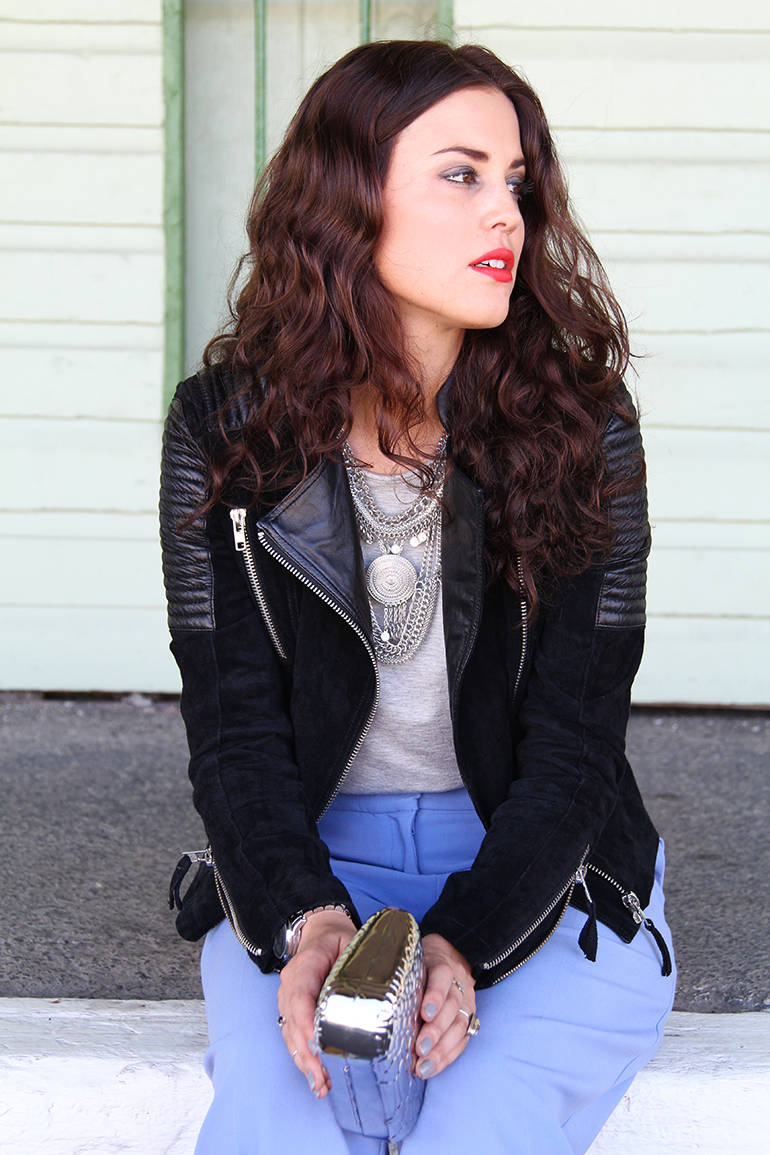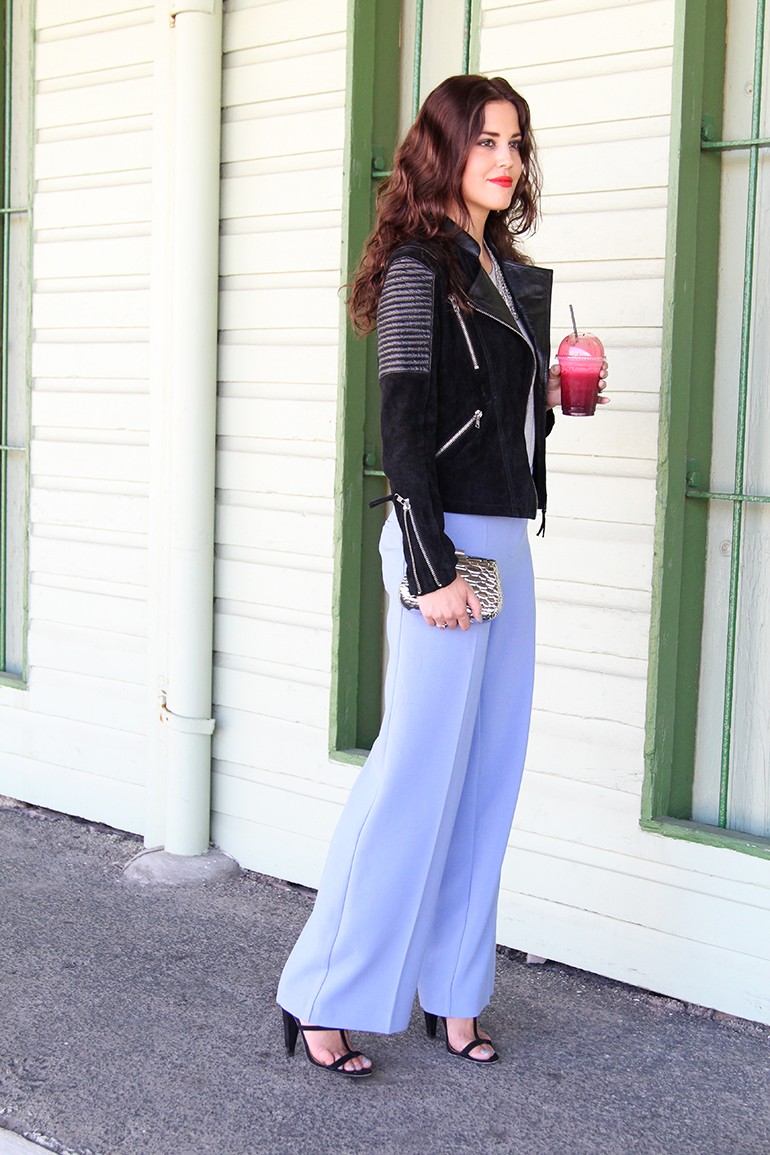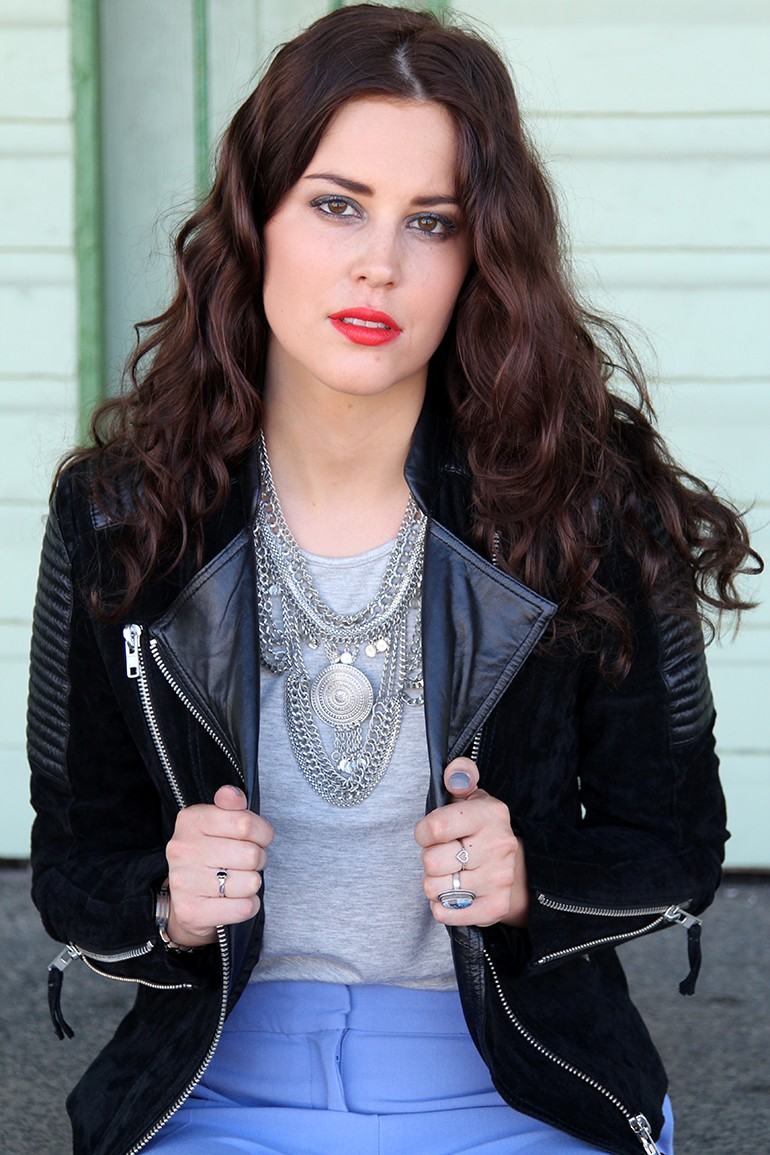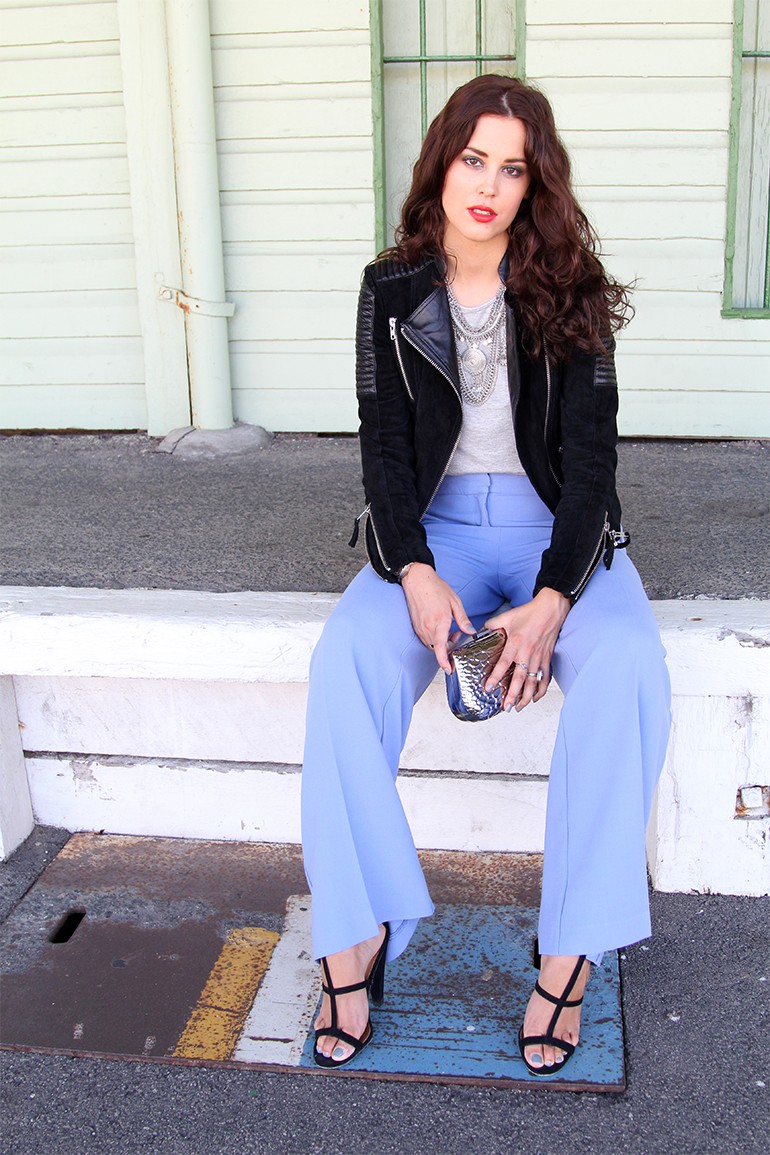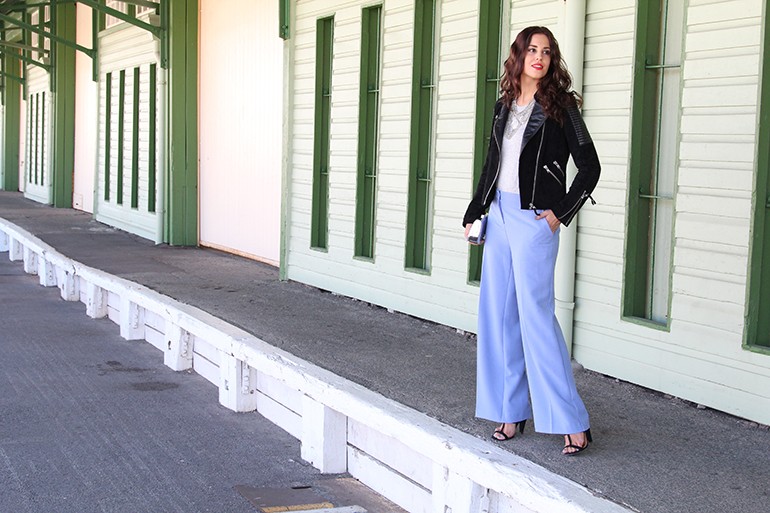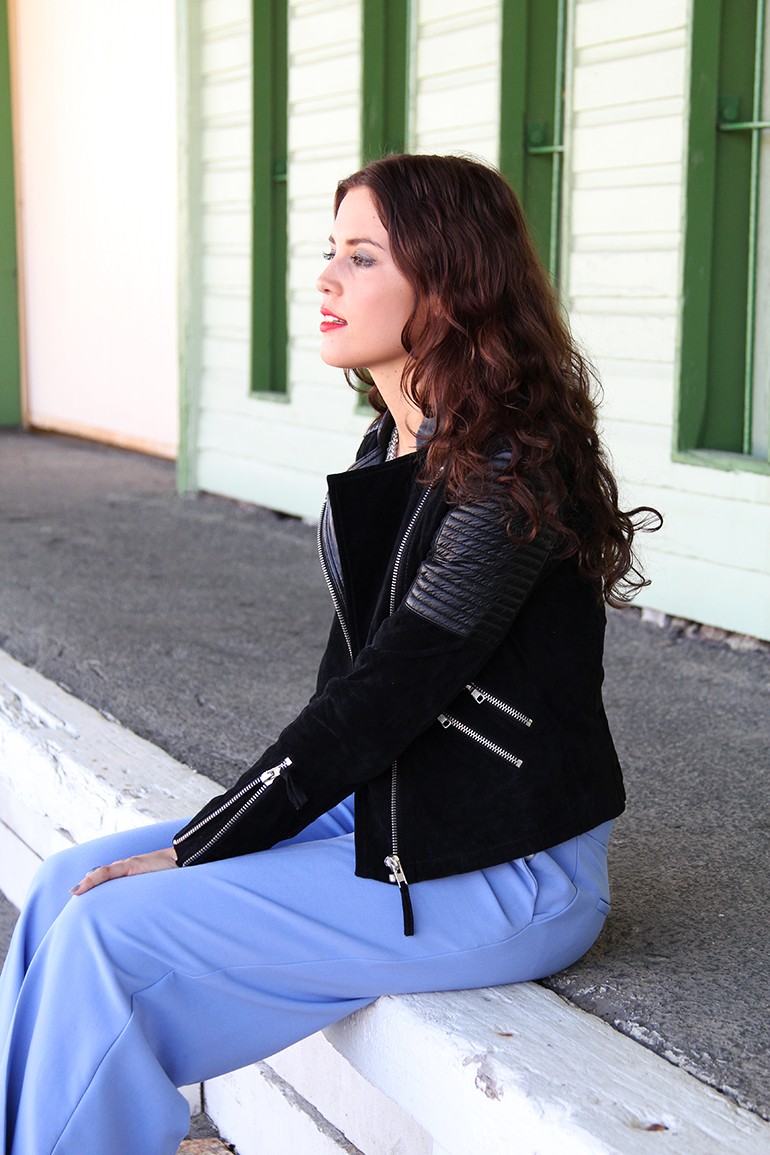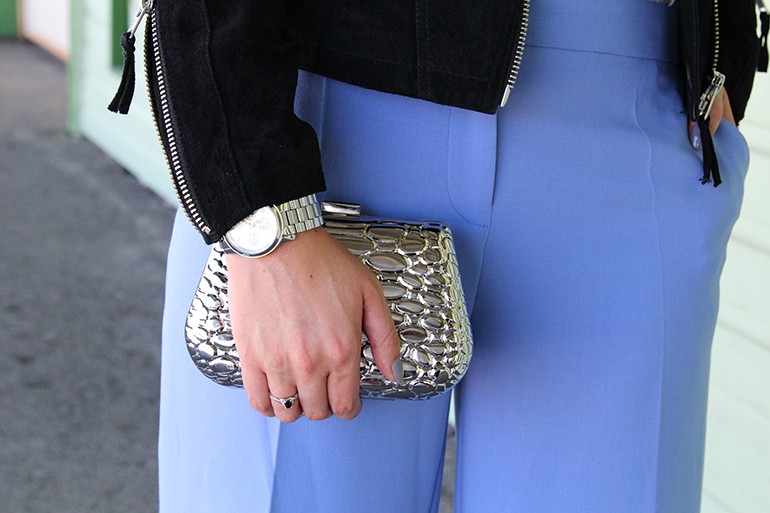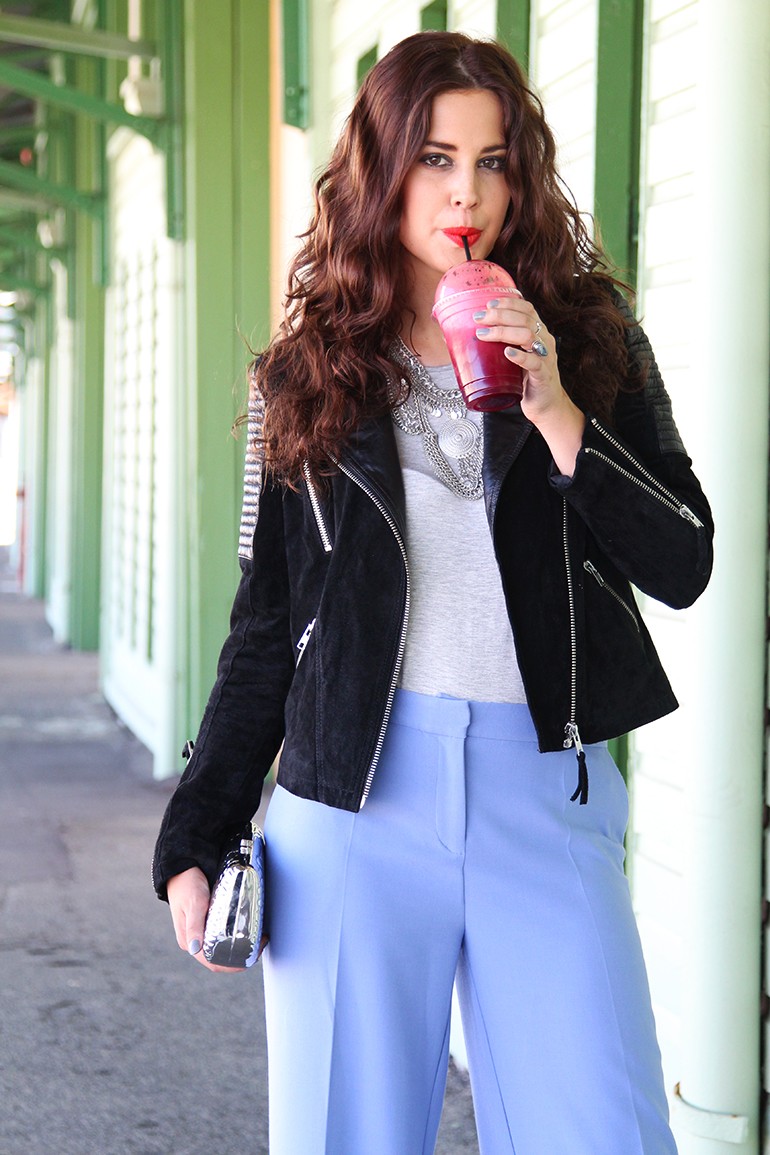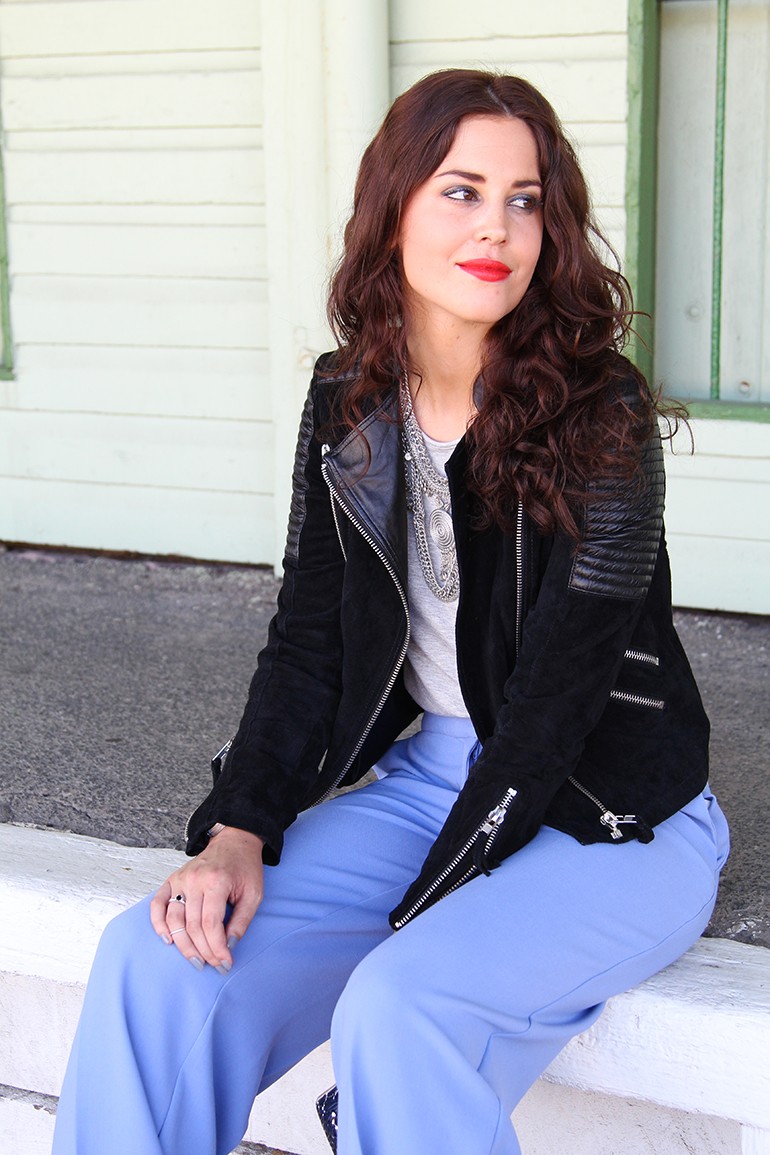 Pictures by Hassan Mounzer
Wearing: Asos wide legged pants, Mango jacket, Grey tee, New Look necklace, Asos heels, River Island clutch, MAC lady danger lipstick