Ready, set, fly! I'm going away for a few days and today I'm showing you how to pack hand luggage as efficient as possible.
The main challenge when you travel with hand luggage only? You have to prepare well. Because you know: limited space! I'm someone who likes to dress according to my mood, so anticipating what I'll feel like wearing is kind of a big deal.
I like to use hand luggage that is efficient, easy to use and stylish. I have a few carry-ons, this black one via Zalando is one of them that I currently use. Want to know a secret? I choose my carry-on based on the colour of my travel outfit!
When it comes to packing my luggage, these are my best tips:
1. The right size, weight and look
Because we often go directly from the airport to a meeting, I need luggage that isn't only practicual but looks 'professional' too. When it comes to the size allowance, always go for safe and go for a carry-on that is around 55x40x20. Other than that, I also always travel with a bag large enough to fit my laptop.
Carry-on luggage (Delsey via Zalando)
Stylish (weekend) bag (Even&Odd via Zalando)
2. Plan your outfits day by day
Prepping is everything! Visualize what your days look like, e.g. first part of the day sightseeing with lots of walking, dinner at a fancy restaurant at night. Then you need two different outfits. Shoes take a lot of place, so make sure you have some pairs that are versatile enough to mix and match with different outfits.
3. Make-up and liquids aside
Place your liquids (mind you, mascara and foundation are liquids too!), in a plastic ziplock bag. Keep other make-up and small toiletries that aren't liquids in a make-up bag. I personally really like pretty things to keep my stuff in, so don't shy away from spending a little money! If you're anything like me, you carry it with you every day so it might as well look nice.
Make-up bag (Ralph Lauren via Zalando)
4. Fold properly
Never underestimate of folding your stuff properly, it saves so much space. I like to place the heavier things (blazers, jackets or jeans) at the bottom. Then from there I work my way up with lighter things. If I'm really short on space, I store things like bra's or socks in all the gaps that are left once I've packed my clothing.
4. Take care of the essentials
Passport? Check! I've only recently started using a passport cover and I don't know why I didn't get one earlier. Having to take out your passport so many times from the moment you enter the airport, it's important to have a safe place for it. To not lose it, but also to not damage it. If I look at my old passport (for which I didn't use a cover) and how scratched and damaged it looks, I feel slightly embarrassed. My passport is your most valuable possession, so it makes sense to take proper care of it, right?
Passport cover (Picard via Zalando)
5. Prepare for the unexpected
Ever been abroad with hand-luggage only, found your dream coat (or whatever) and then realized you don't have space to bring it? Story of my life. That's why I also bring an extra big bag with me that doesn't take up much space. The grey one is by Rains, it's water resistant and folds easily. If I don't use it to carry extra stuff, I like to put my shoes in it or other stuff that I want to keep seperate from my clothing.
Extra bag (Rains via Zalando)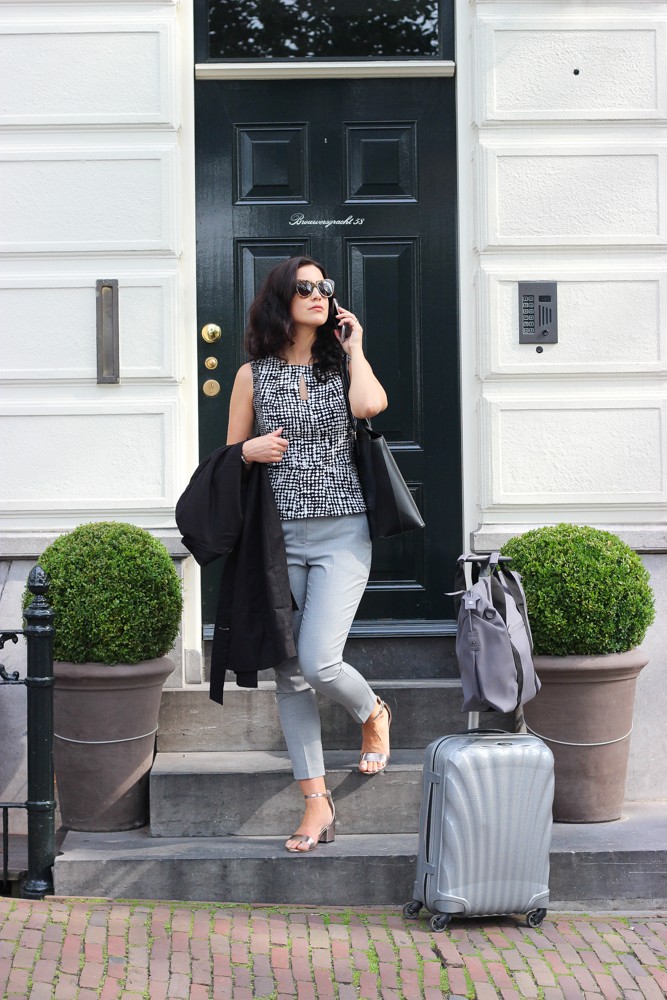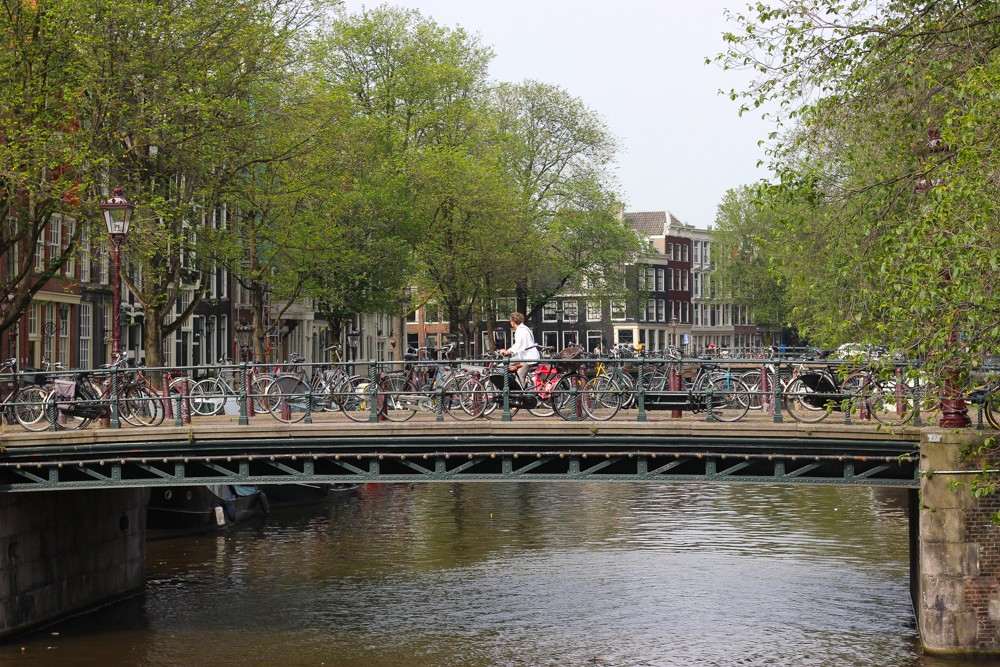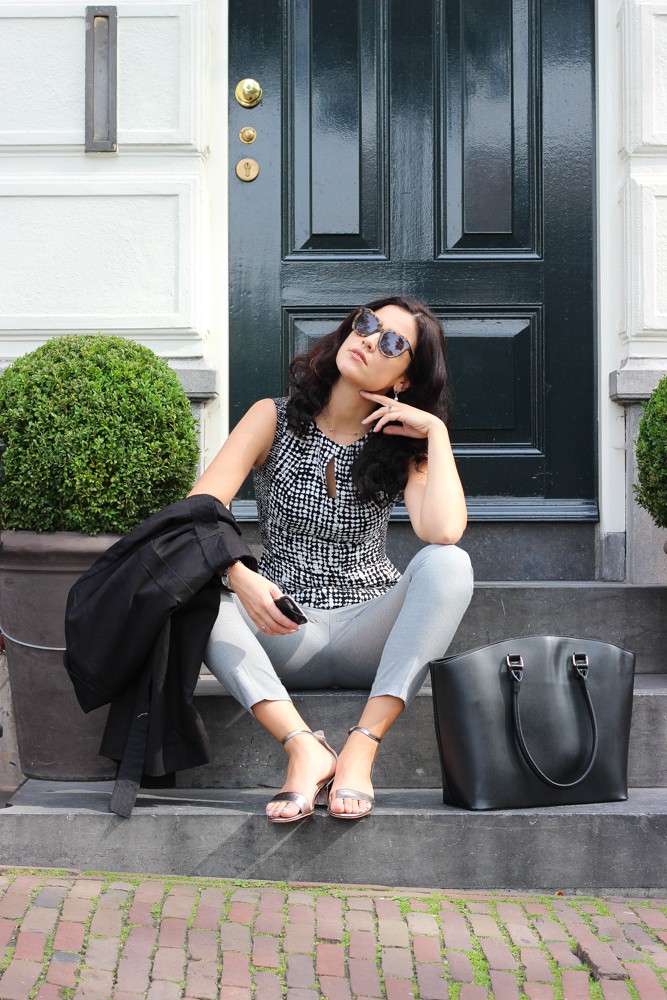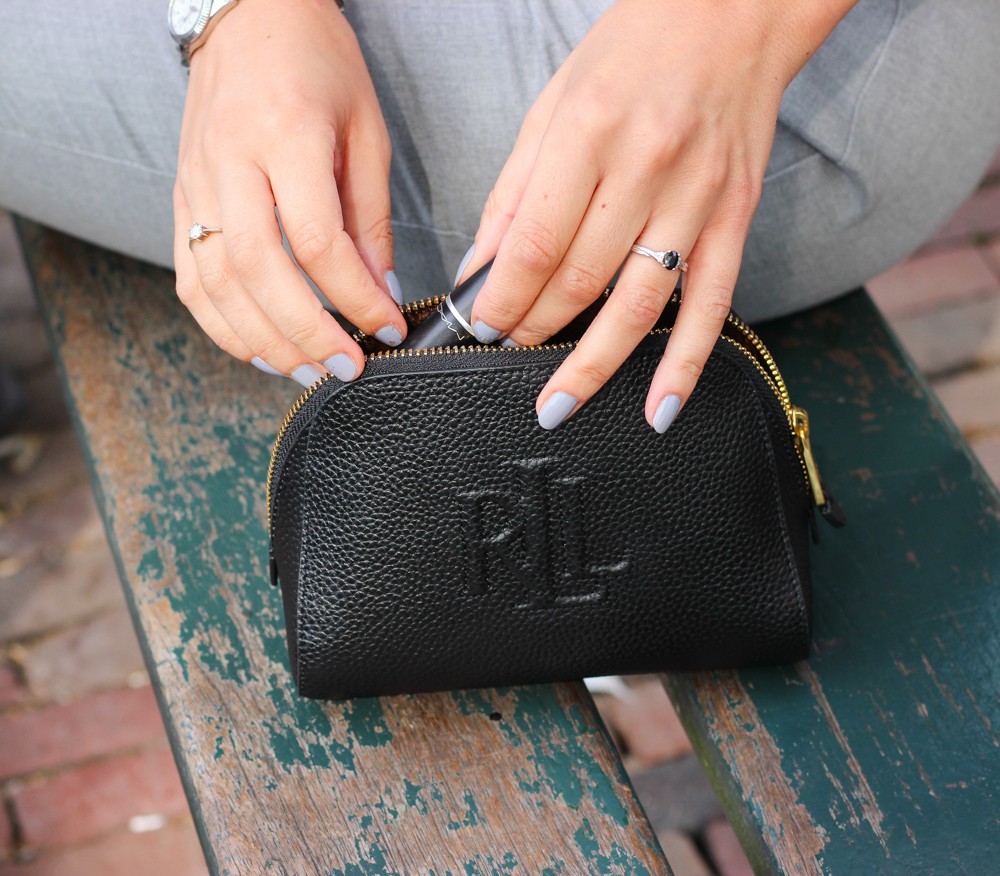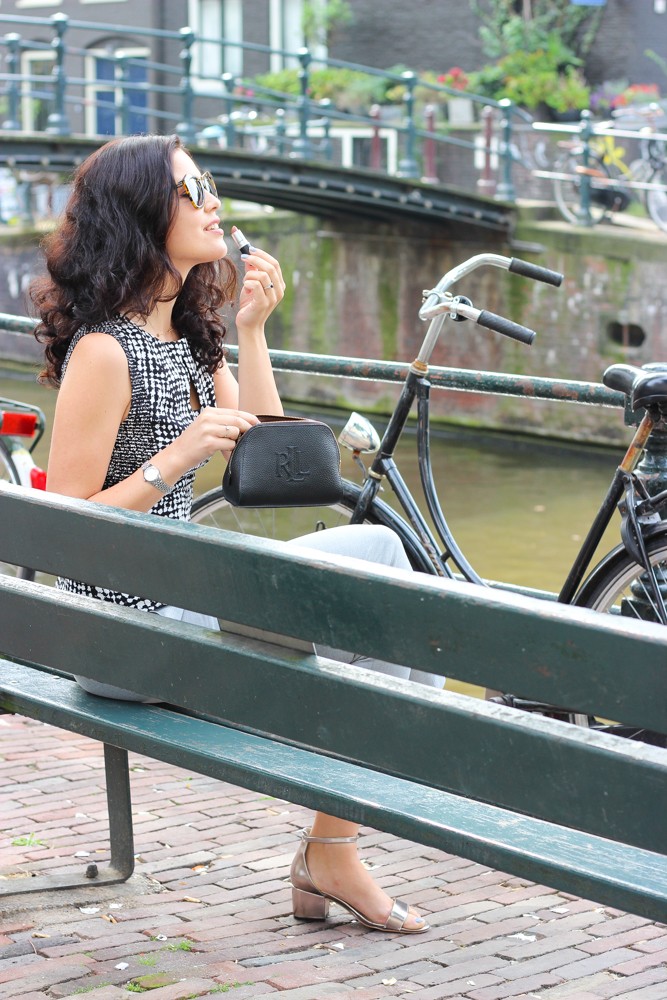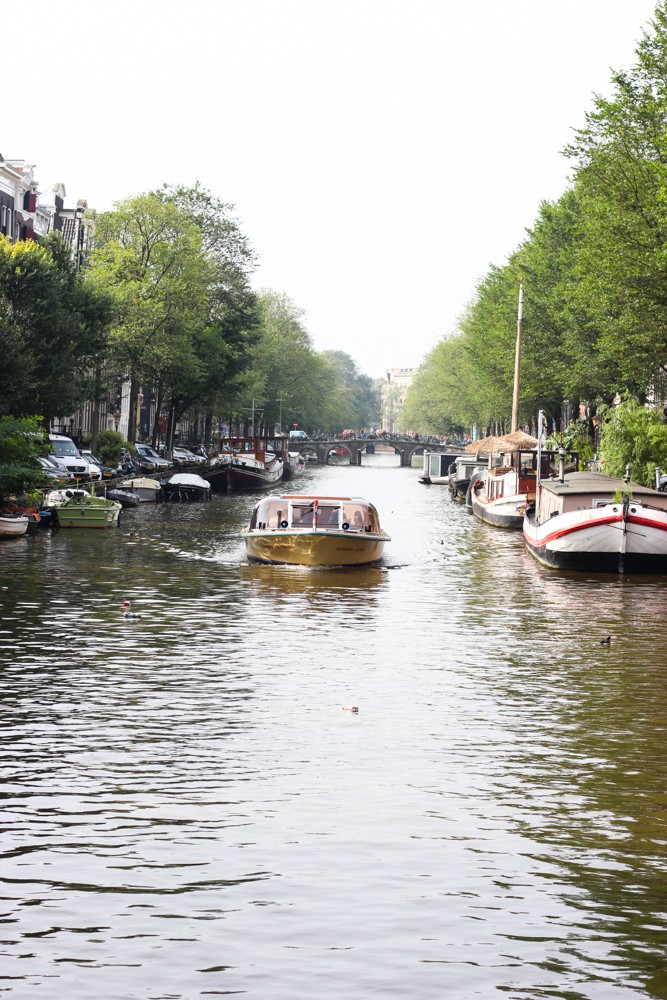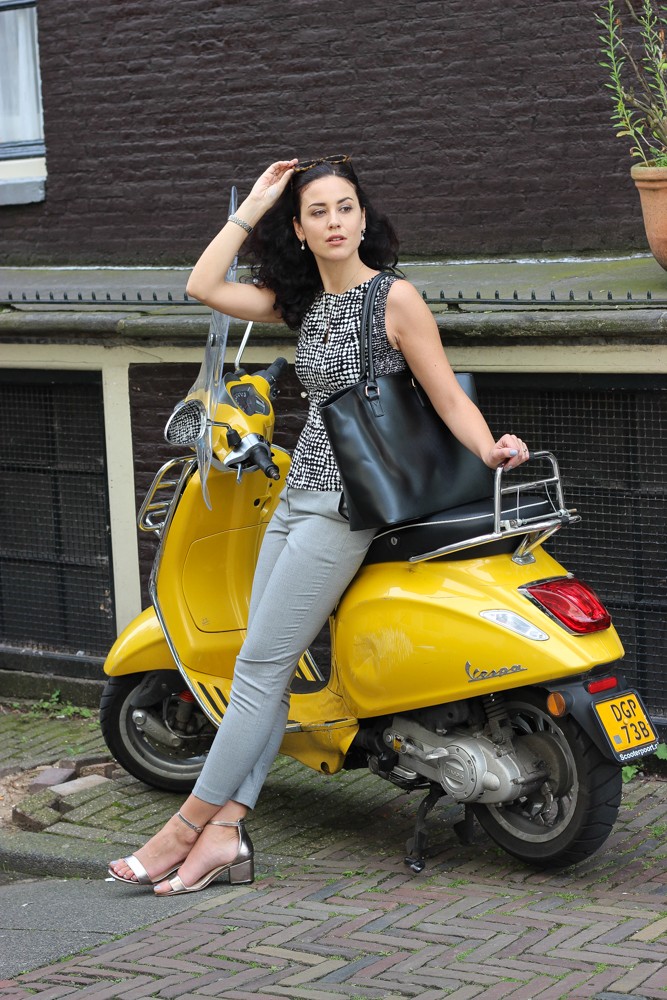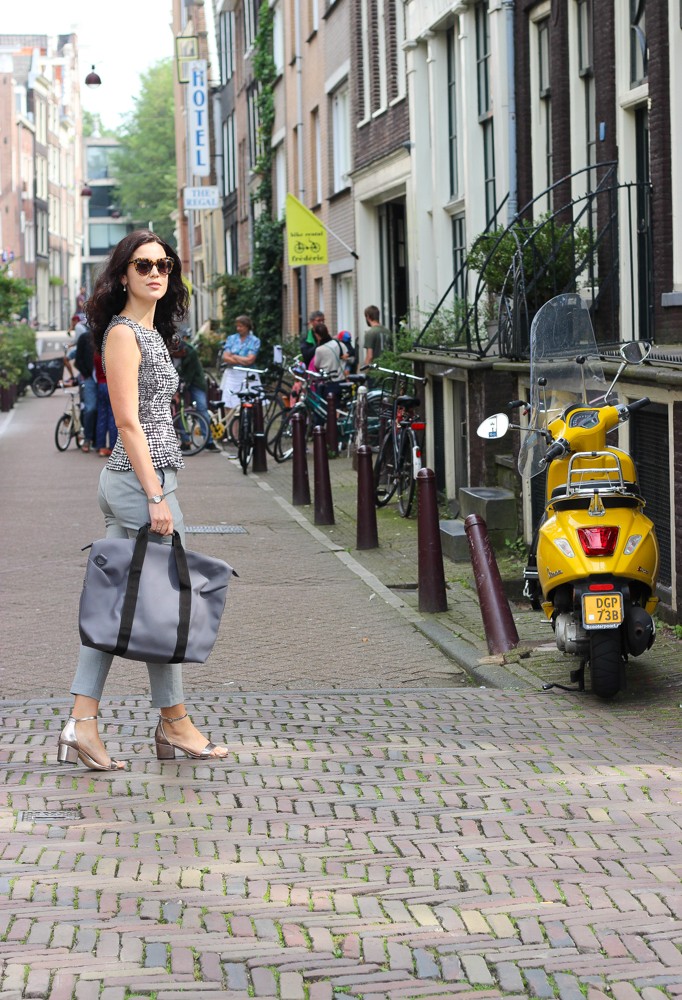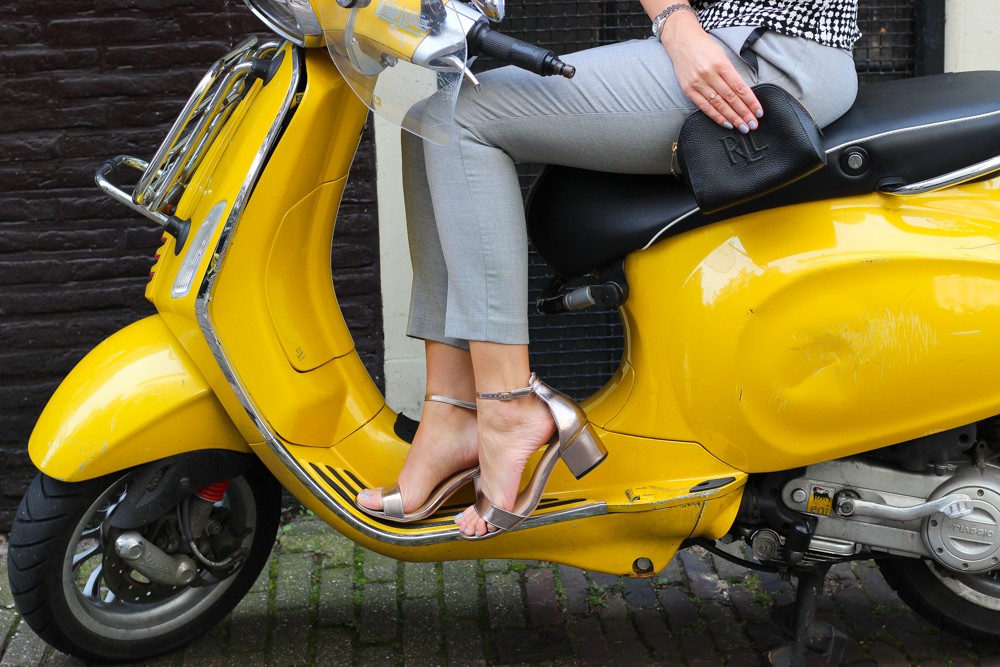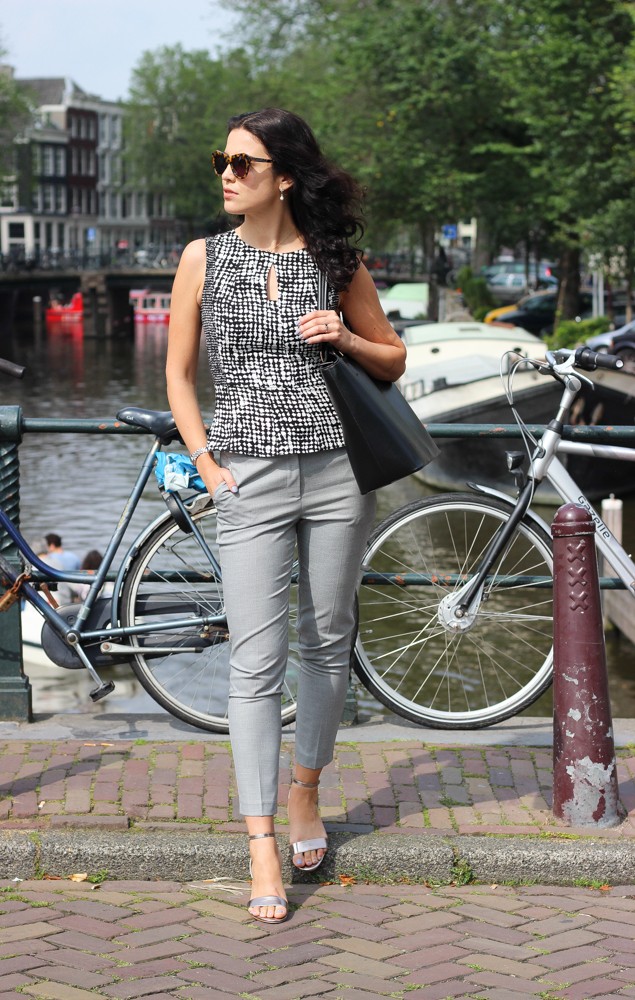 What I'm Wearing: Oasis peplum top, Oasis trousers, Oasis sandals
What I'm Carrying: Carry-on luggage (Delsey via Zalando), Stylish (weekend) bag (Even&Odd via Zalando), Make-up bag (Ralph Lauren via Zalando), Passport cover (Picard via Zalando), Extra bag (Rains via Zalando)
Photographer: Tatiane Kozijn | Instagram: @tatianekozijn
Location: Amsterdam, the Netherlands