"Dandy [noun] a man unduly concerned with looking stylish and fashionable."
Well isn't that Dandy! 'Dandy' happens to be the name of these HÖGL shoes and I couldn't think of a more suitable name (and definition). I love it when fashion lets me combine both my feminine and masculine side.
I first bought a pair of HÖGL sandals last year (see them here) and ever since I've been hooked on the brand, combining quality craft with the latest trends so effortlessly.
This season we're lucky enough to work with HÖGL and I loved styling this "blue colour palette" look. Let's be honest, combing colours from the same 'colour family' can be tricky. My way of finding the right colour match comes down to trying different combo's long enough until I find one that is just right. But here is a formula I've discovered. If you want to wear a look revolving around one colour only, use garments that create an 'ombre' effect. Like you can see in this outfit, I went from dark blue (the jeans), to metallic blue (shoes), light blue (coat + bag) and the lightest one of all: a white turtleneck. The point is that one shade has to be followed naturally by another.
Basically, the ombre test will help you identify which shades work together in your outfit and which ones are out of place. If you aren't sure, simply google "ombré [insert color here]" and you'll be surprised how much easier it is to colour mix your outfit.
We shot these pictures in my picturesque home town and as you can see: the first signs of autumn showed up! There is just something so charming about the first yellow leaves and chill in the air…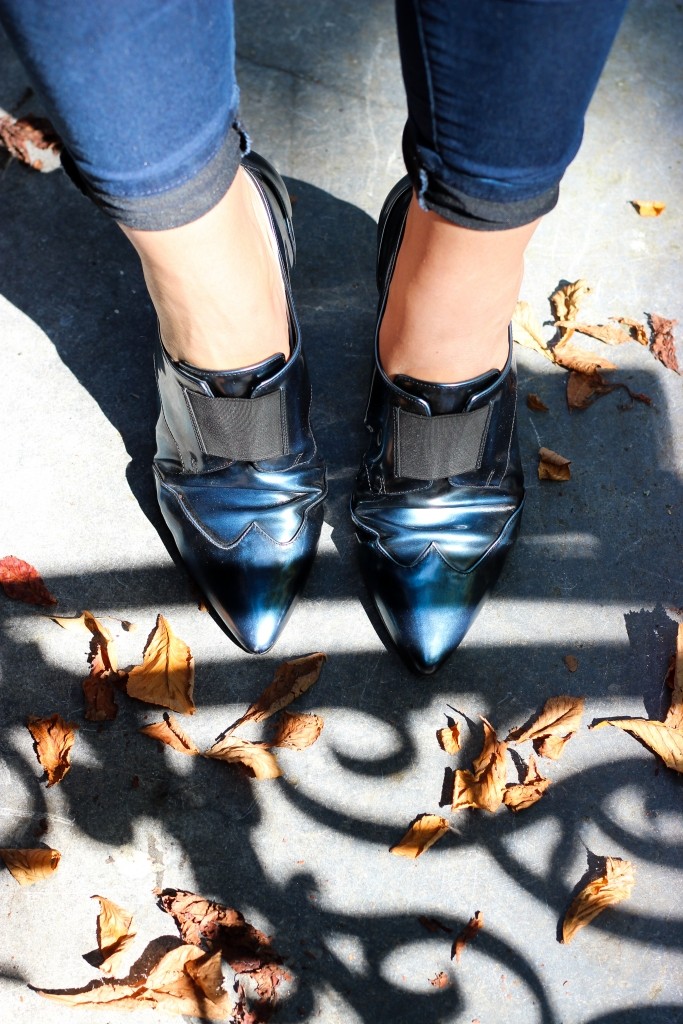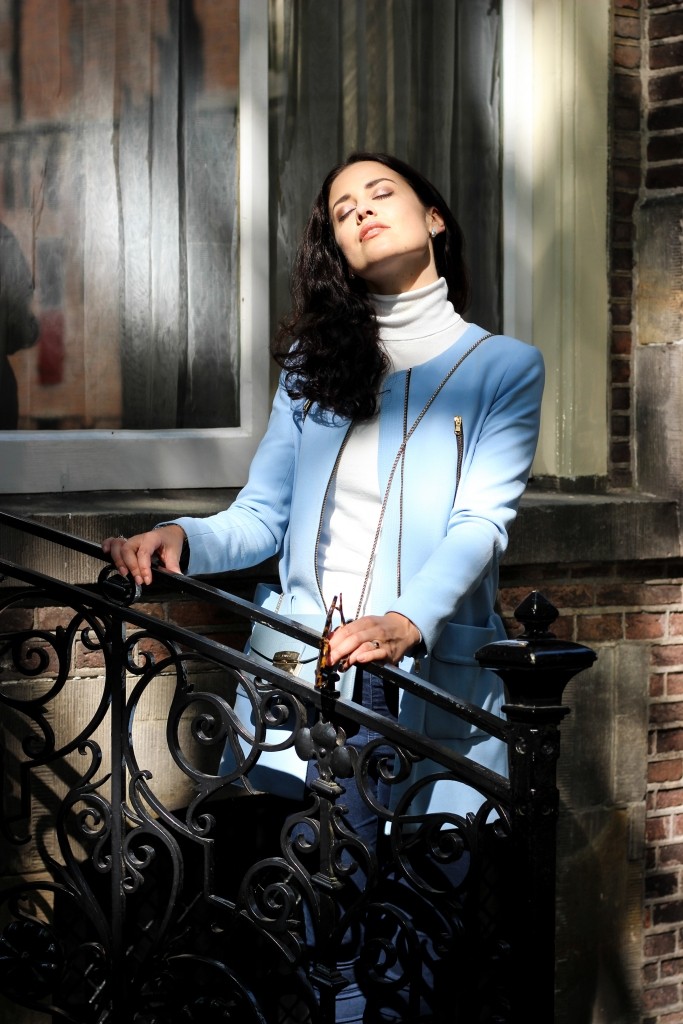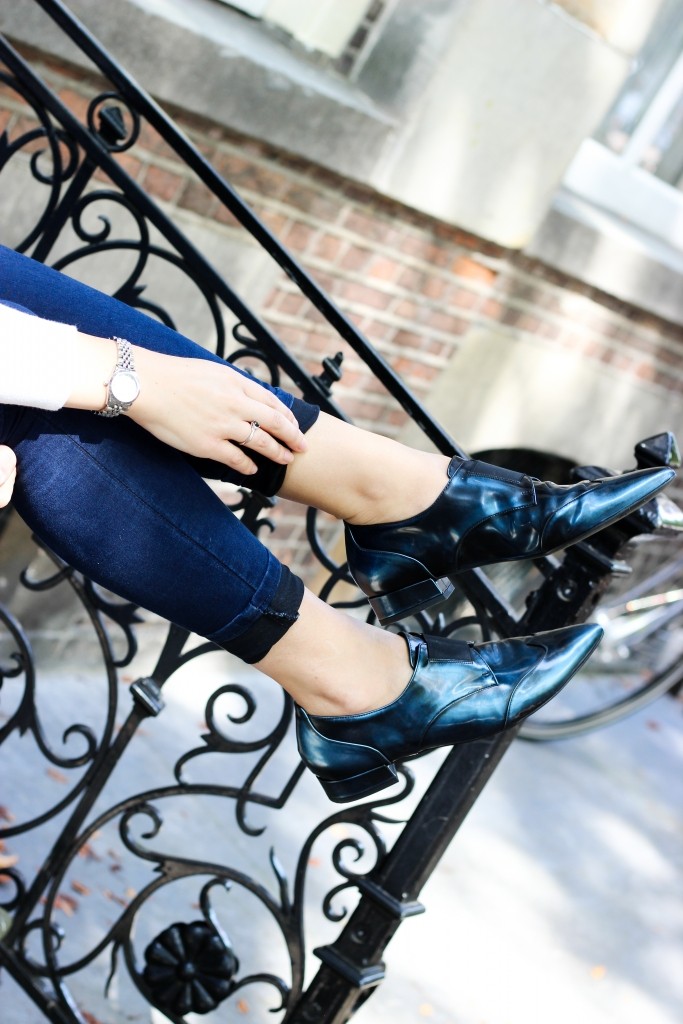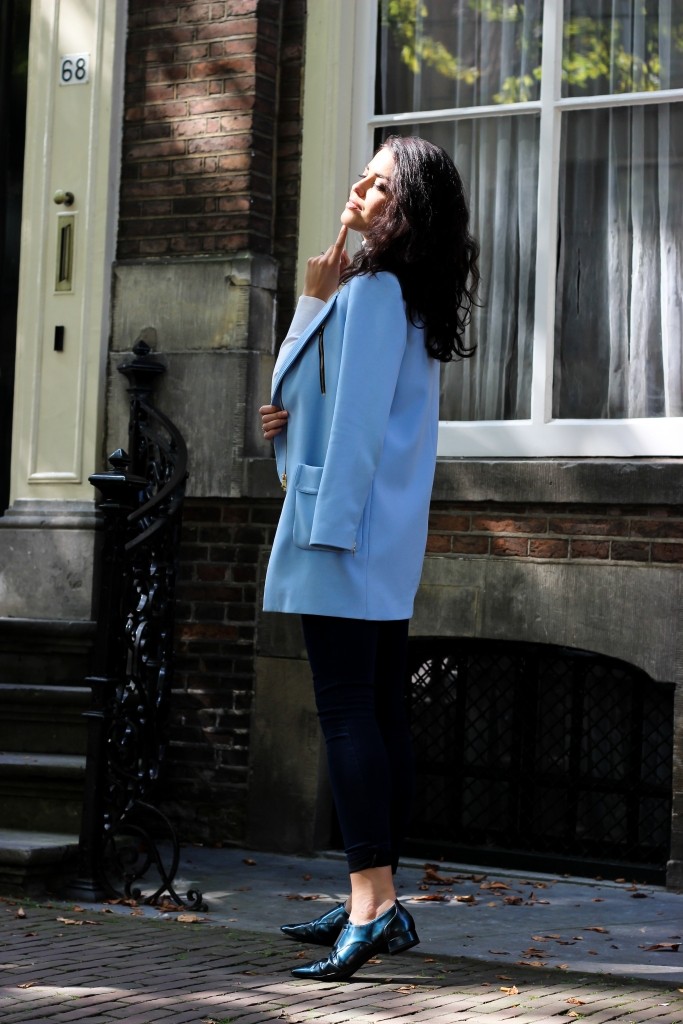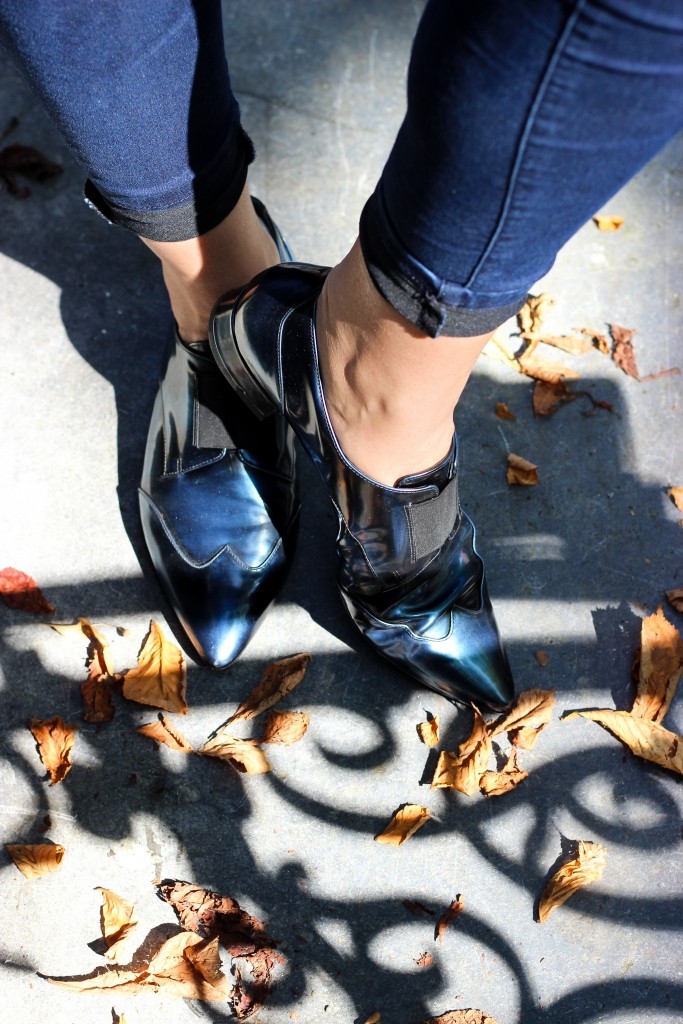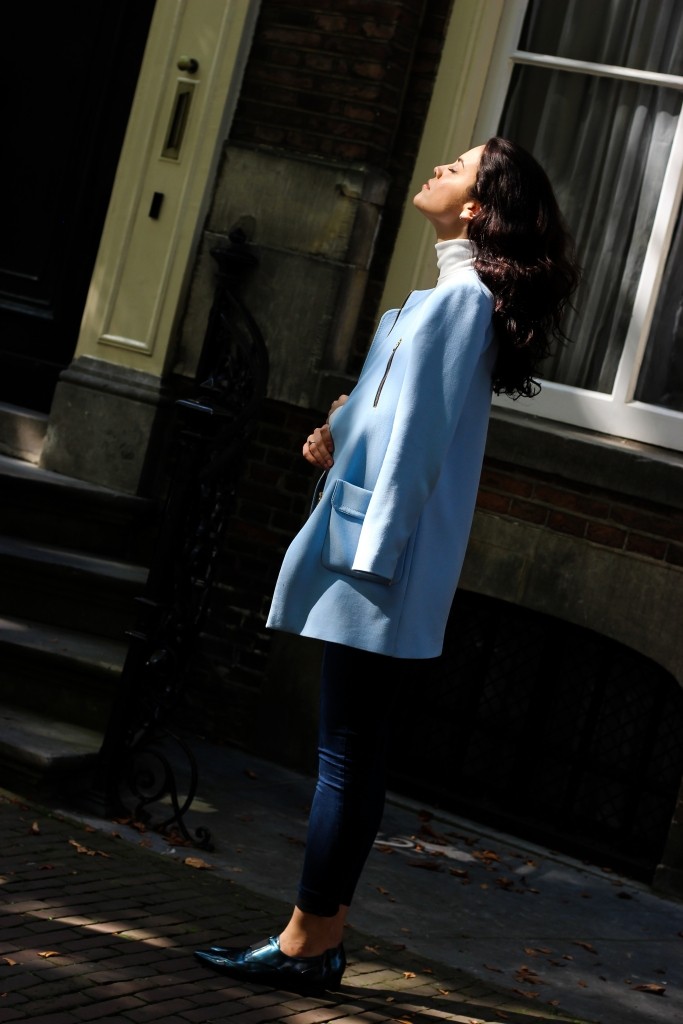 What I'm Wearing: HÖGL 'dandy' slippers, Oasis jeans , M&S turtleneckFurla bag , Zara coat (old)
Photographer: Tatiane Kozijn | Instagram: @tatianekozijn
Location: Deventer, the Netherlands