Fashion wise I always feel most inspired in spring. Pops of colours hit the new collections, the weather is soft enough to go out bare legged and I can just feel the happier vibe on the streets.
Of our 5 days in London, we spend the first two in Notting Hill at the Portobello Hotel. From the outside, the hotel looks like a residential home more than anything else, leaving us feeling like true locals in Notting Hill. I've been to London twice before but strangely enough never to Notting Hill. Stupidest decision ever, because I know now it's my favourite area in London. There's just something so charming about the perfectly white lined houses, pretty tiling and pastel colour backdrops here and there. Aside from it being aesthetically inspiring, the many cute coffee places and of course the Portobello road market make it such a fun area to hang out in.
I felt so excited when browsing Oasis new collection, even more than usual, because the many items in soft blue and pink heels appealed to me massively. I didn't initially mean to pair this skirt and shirt together, but the limitation of my carry-on luggage made me see it in other light.
The shoes are a recent addition from Tamaris, my first time wearing the brand and an instant love story. When it comes to loafers and brogues, I've always been gravitating towards the more funkier of styles for as long as I can remember. I wore loafers long before they became a 'big hit' and remember the black patent pair I wore as a teenager was frowned upon a lot. These silver brogues from Tamaris hit all the right spots in its metallic silver shade, laser-cut pattern and generous sole. They're incredibly comfy too. I know this because I've been running all over town from meeting to meeting for an entire day with these on. Without socks. Light as a breeze.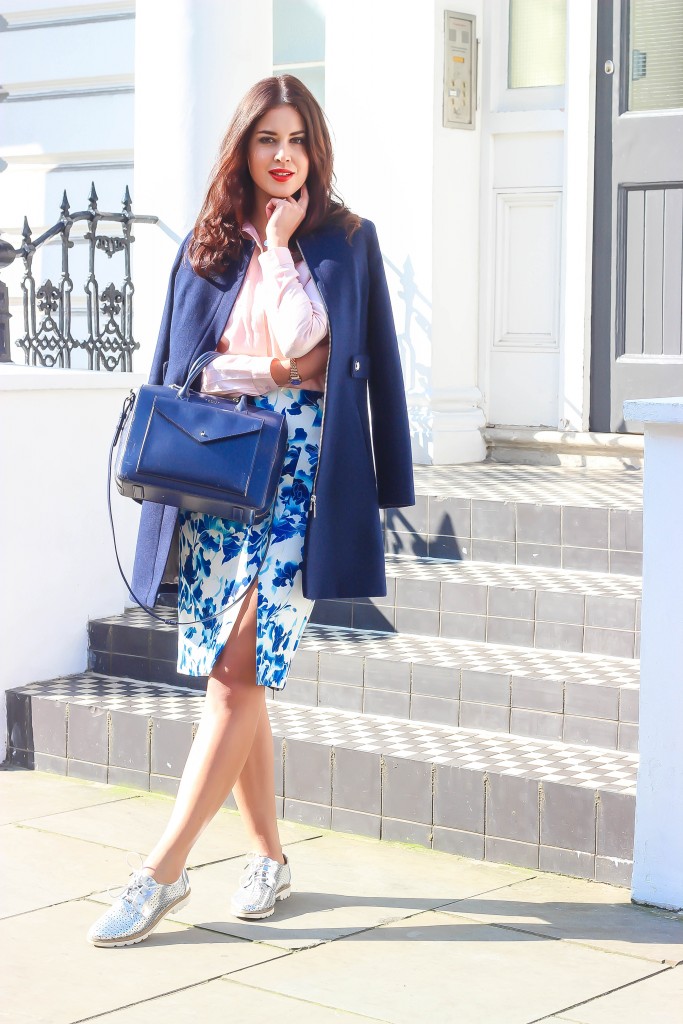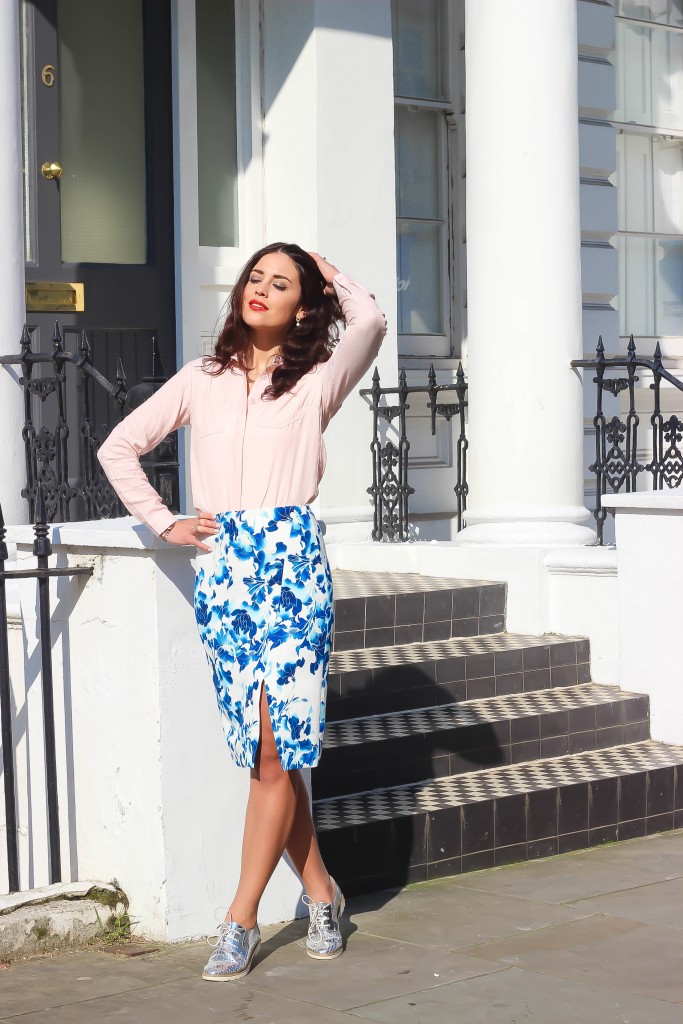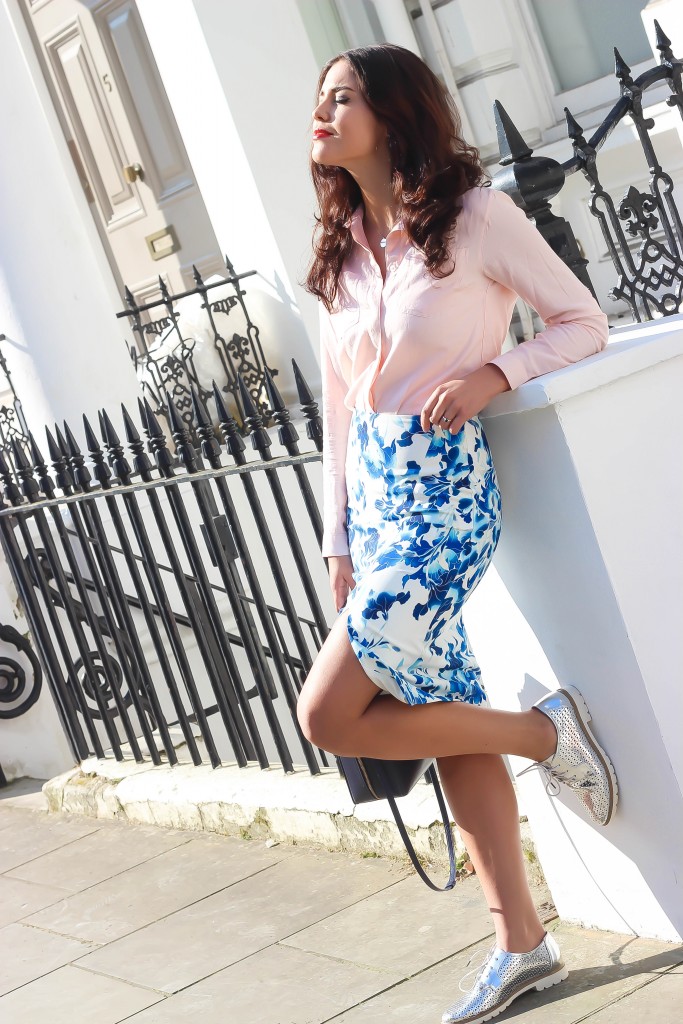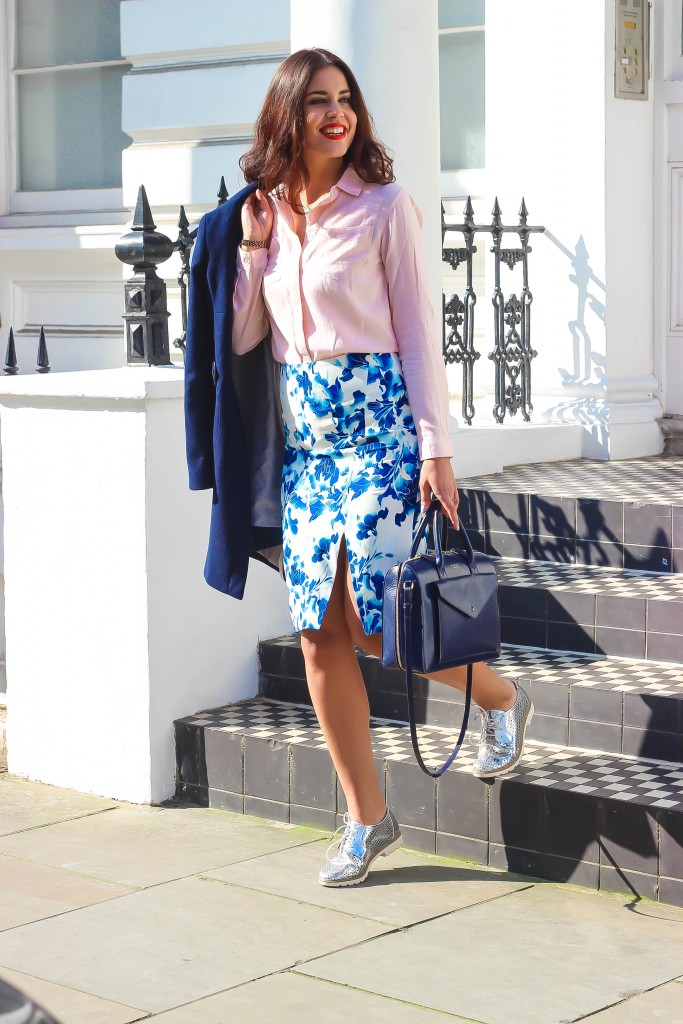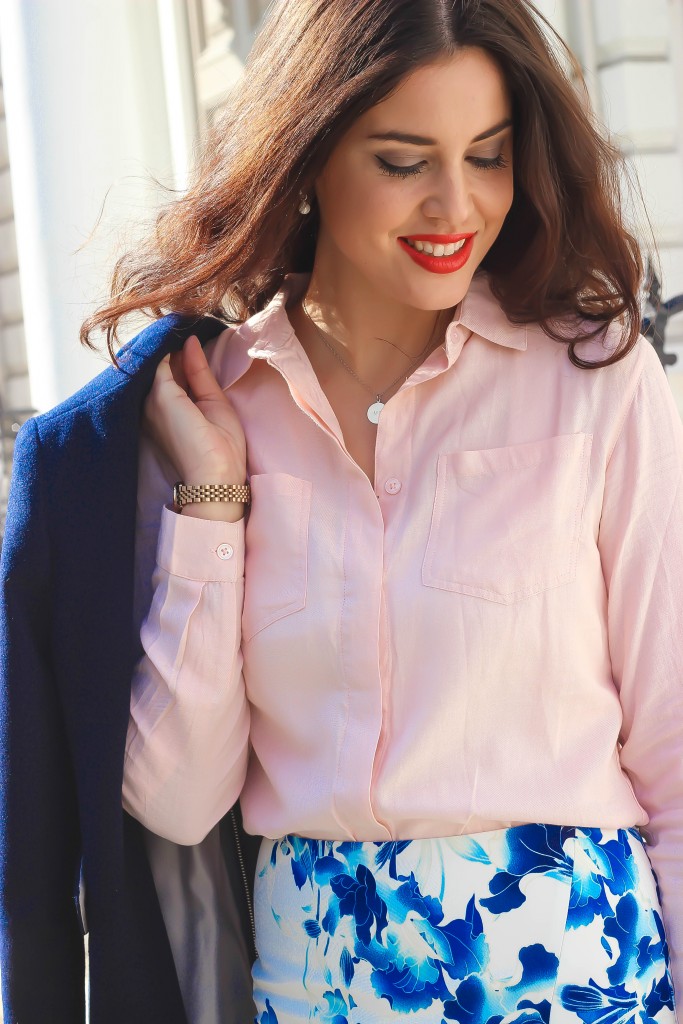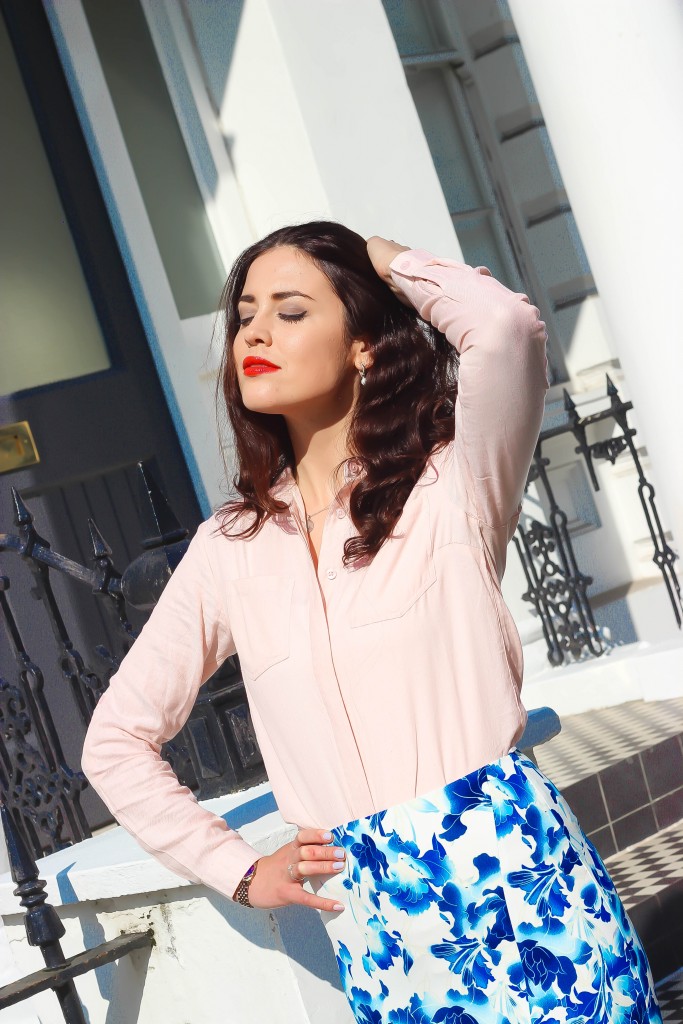 What I'm Wearing: Oasis coat, Oasis pink shirt, Oasis printed skirt, Tamaris silver brogues, Radley Keats Grove bag
Photographer: Tatiane Kozijn | Instagram: @tatianekozijn