Oh Marrakech, you beauty! If we keep going like this, our 2016 bucket list is going to be ticked off pretty soon. Marrakech turned out even more spectacular than I imagined it and below I'm sharing the 5 must-do's.
1 the Souks
What to say about the Marrakech's souks. Overwhelming? Absolutely. But magical, vibrant, full of energy and a true pleasure to the eye at the same time. Especially for the interior lovers amongst us, wandering the souks will have you mentally re-furnishing your entire home. In case you're wondering, that would be me. While the Souks are an amazing experience, do mentally prepare yourself for lots of hastle. Most vendors are kind and respectful, but unfortunately there are some rude and invasive ones out there too. Be firm, don't let yourself be talked into anything you don't want. For your safety, don't go wandering around the souks tiny alleyways at night and be mindful of your bags.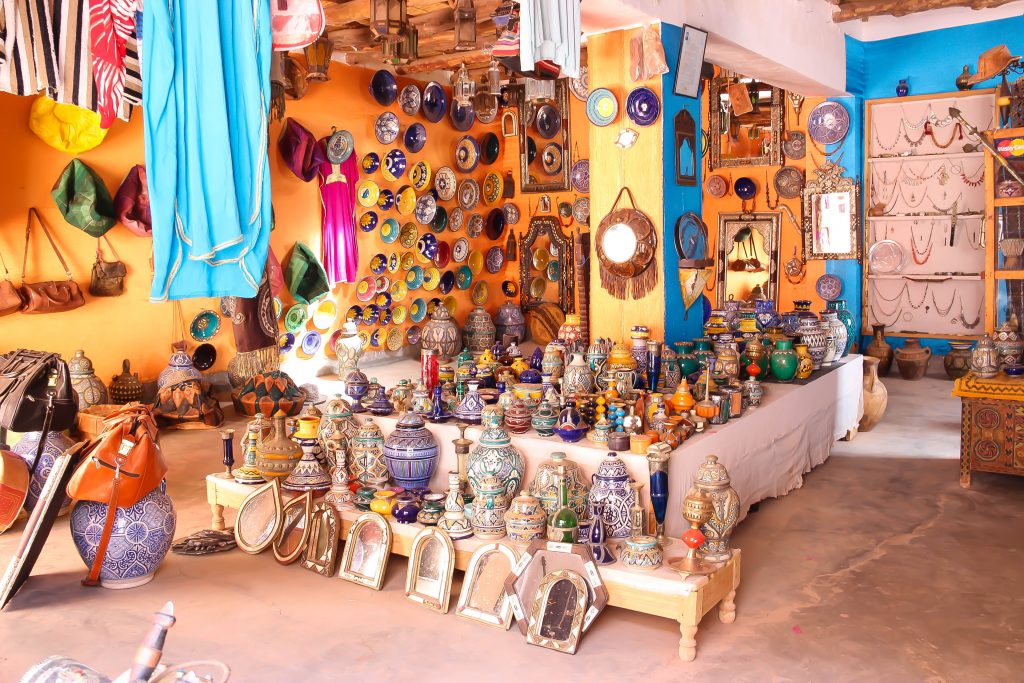 2. Majorelle Garden
The Jardin Majorelle is probably one of the most hyped places to visit in Marrakech and not without good reason. The combo between sky high palmtrees, water ponds, cacti and the vibrant cobalt and yellow has a mesmerizing feel. And let's be honest here: it makes for excellent photo opportunities too! It took French painter Jacques Majorelle to create this garden and has been bought by Yves Saint Laurent in 1980 to prevent the site being turnt into a real estate project. Great move! When Yves Saint Laurent passed away in 2008, a memorial was built in the garden.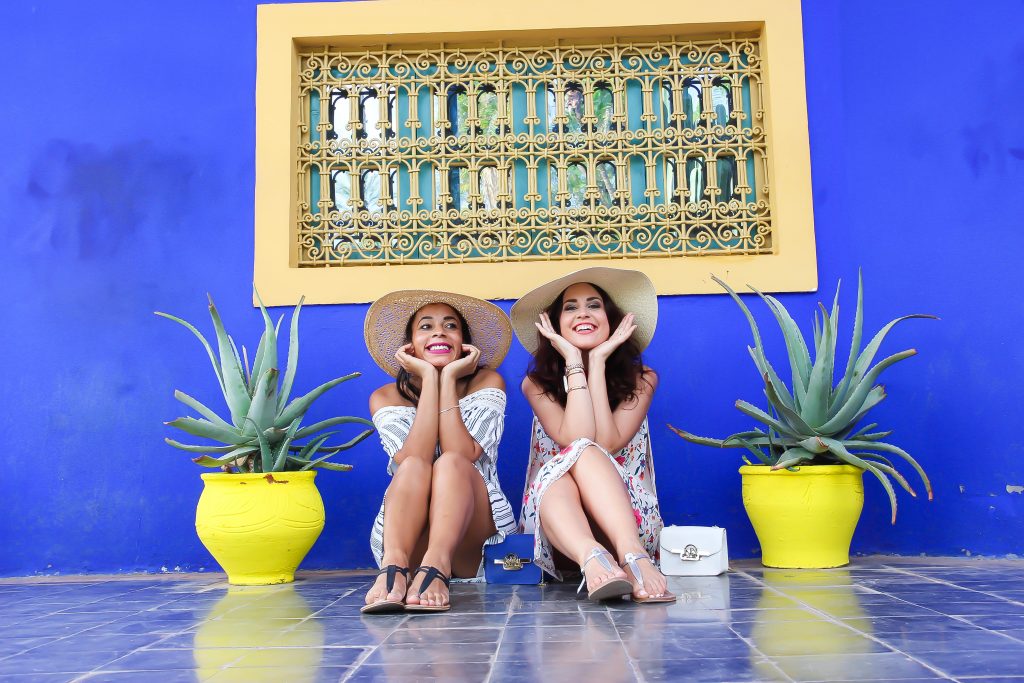 3. Jemaa el Fna square
My oh my, I didn't expect to a square to be SO overwhelming. Filled with people, vendors, screaming, smells and an overal sensory overdose this certainly isn't the place for everyone. Things we loved? quietly sipping on a drink at one of the cafes overlooking the square and buying fresh juices from the vendors. Things we disliked? the constant hassle. When a guy screamed about money for a photo we didn't take of him while at the same time a fight broke out and a kid tried to steal our water bottle, we had enough and escaped the square. Regardless of the overwhelming experience, visiting the Jemaa el Fna square is an absolute must.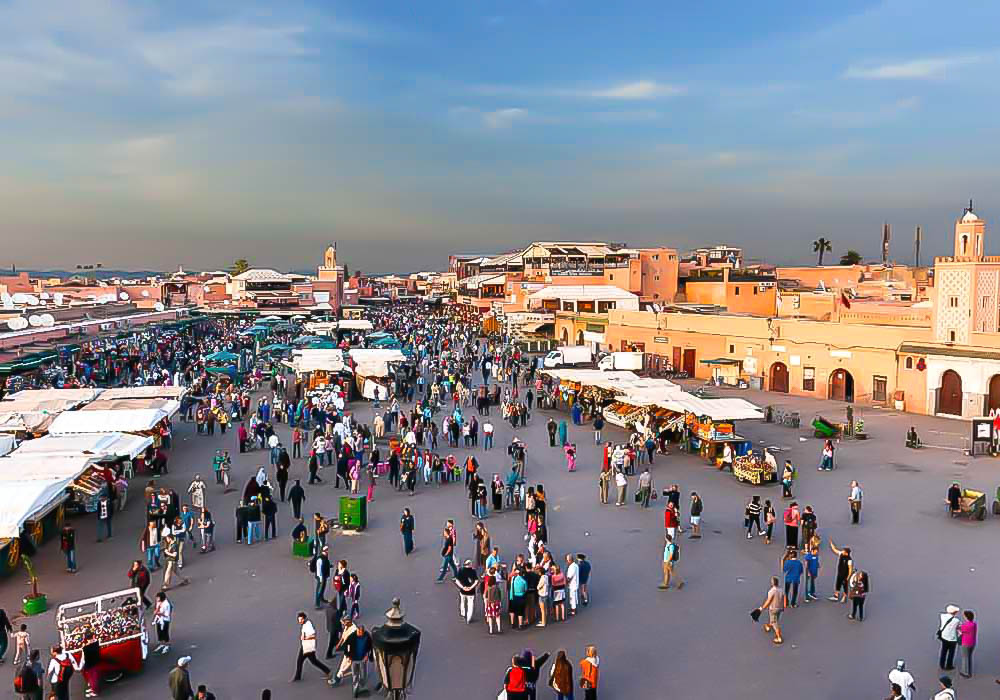 4. Hammam experience
You can't leave Morocco without having undergone a real Moroccan Hammam (=bathouse) experience! We had ours at Riad Lotus Privilege and it was great. As a Westerner, it's not strange to feel a little uneasy at first, because hammam treatments are very hands on. The ladies who scrubbed and washed us were incredibly kind and understanding though and made us feel at ease straight away. After the Hammam experience we had a relaxing massage too. Pure blisssss.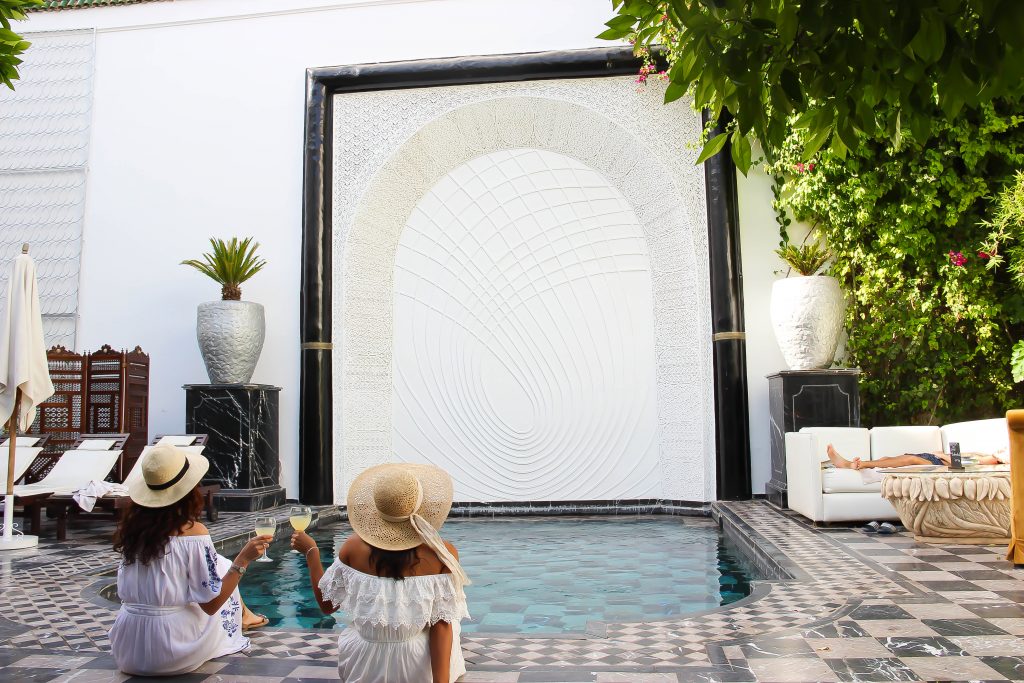 5. Go out!
You might not expect it at first, but Marrakech has an amazing going out scene. From extravagant dinner shows with performers, live music and clubs that play modern tunes with a Moroccan twist until the early hours. Our favourite? Comptoir Darna: both a restaurant and club, offering the best of both. I'm not exaggerating when i say this is one of the coolest placest I've been the last year. A must experience!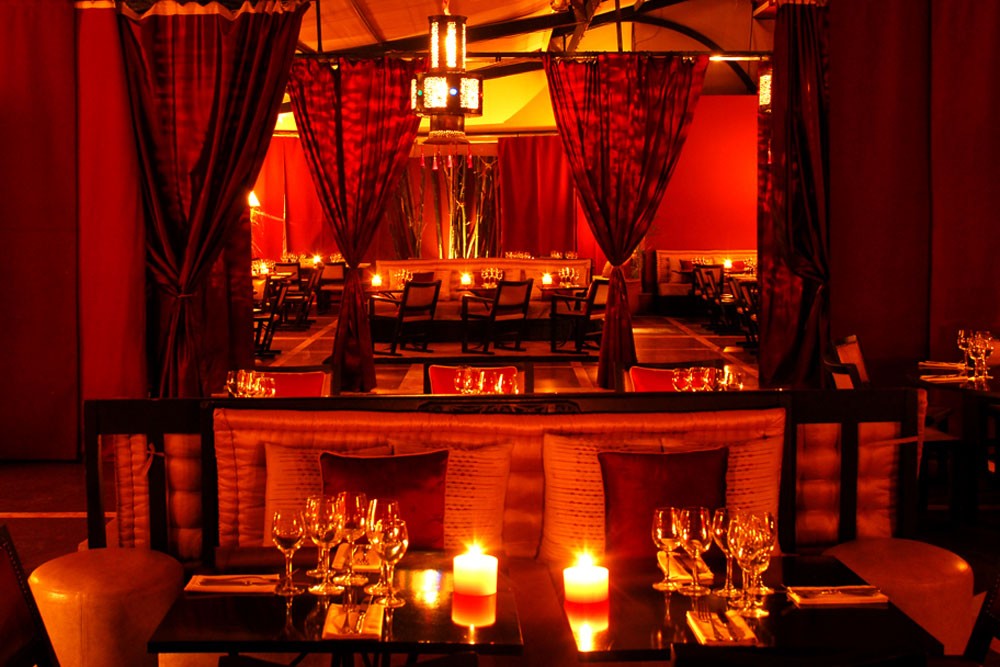 Picture source: the style junkies
Other photos: Photographer: Tatiane Kozijn | Instagram: @tatianekozijn