During weekends a bowl of cereals doesn't count as breakfast. That's why right after shooting this outfit on Saturday morning Hassan and I went for a big brunch at 'Toast' in East Perth. I took poached eggs with salmon, hollandaise and spinach; definitely one of the best breakfasts that I've ever had! Before I go on and on about the food, let's talk the outfit, because that's why we're here, no?!
Wearing: Mango jacket (similar here), H&M sweatshirt (similar here), Saba skirt (similar here) H&M pouch (similar here),  Asos sandals
[show_shopthepost_widget id="143983″]

Cleaning up my closet recently made me realize how many impulse buys I do. Most of those purchases I end up wearing only once or twice after which they stay in the back of my closet. When I was a student, I used to be very careful with my hard earned money. I'd put together a wishlist, after which I'd do my research on which stores have the best and cheapest options. Even though I allowed myself to enjoy my financial freedom a little after I started my first full time job last year, after a while it just doesn't make sense to buy stuff just for the sake of buying. Right now I'm doing it the student way again: re-considering every purchase.
The blue suede jacket, leather pouch and metallic sweatshirt are all items that I have been having for ages, yet I still enjoy wearing them a lot. Find for example previous outfits with the blue biker jacket here, here and here. Who would have thought a jacket in a bold colour would be that versatile?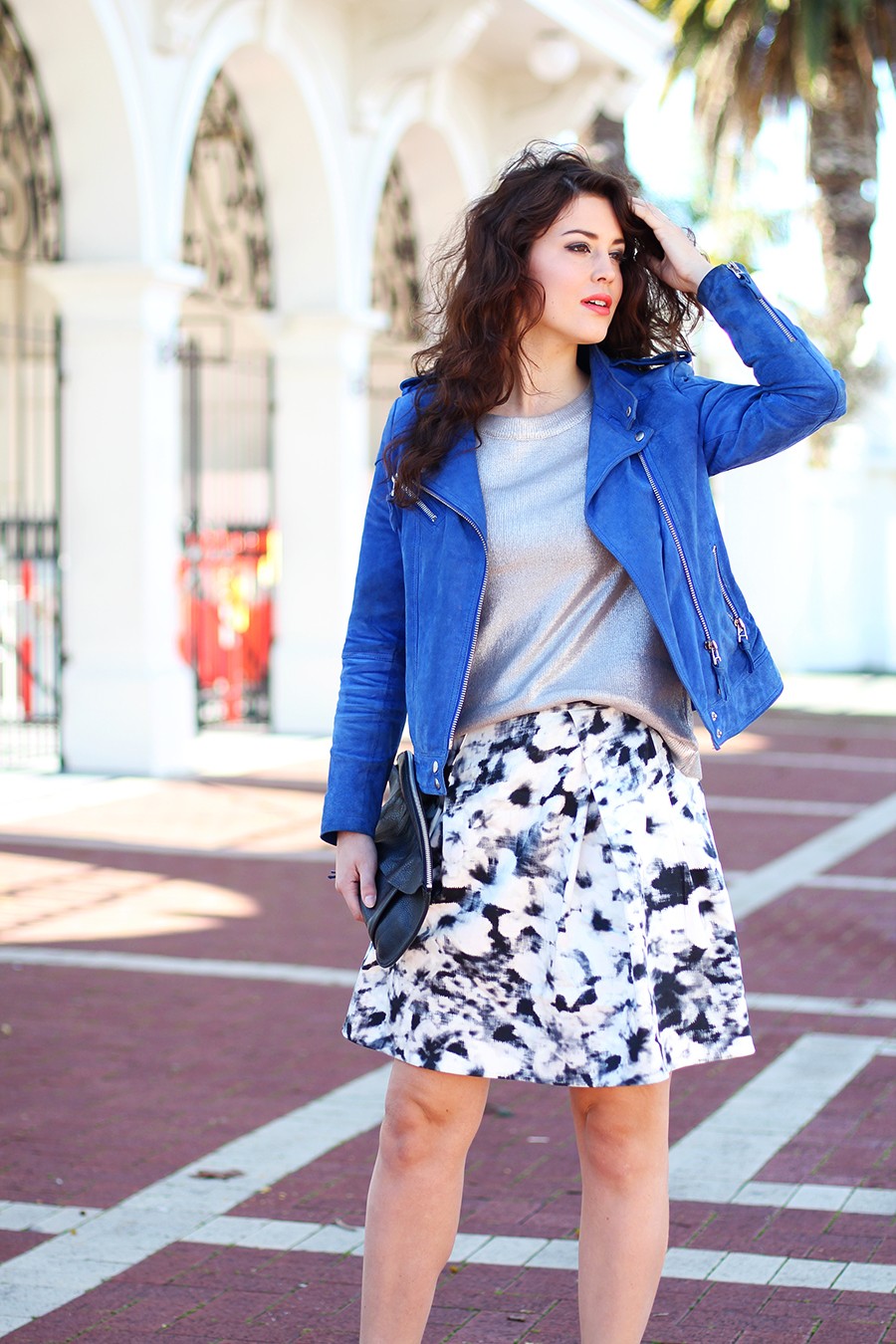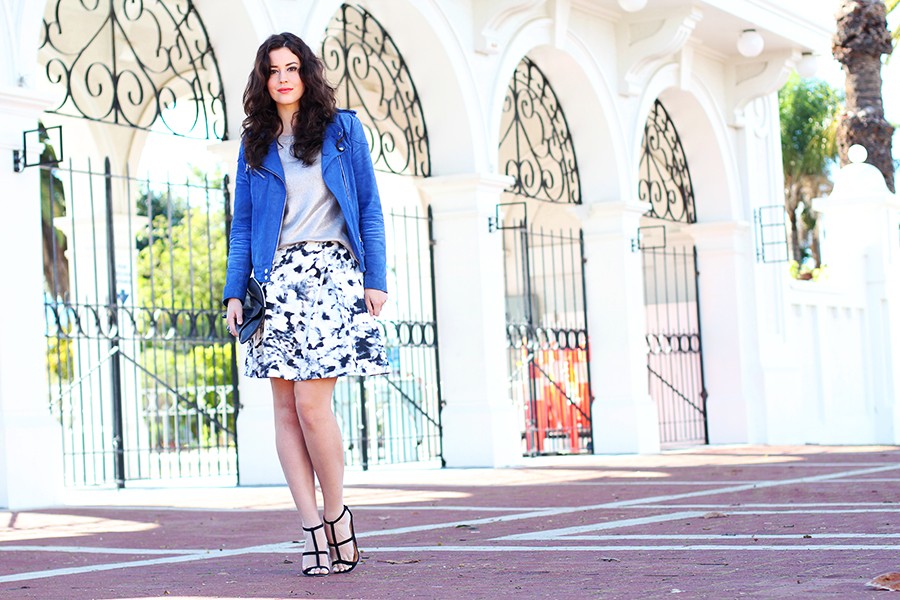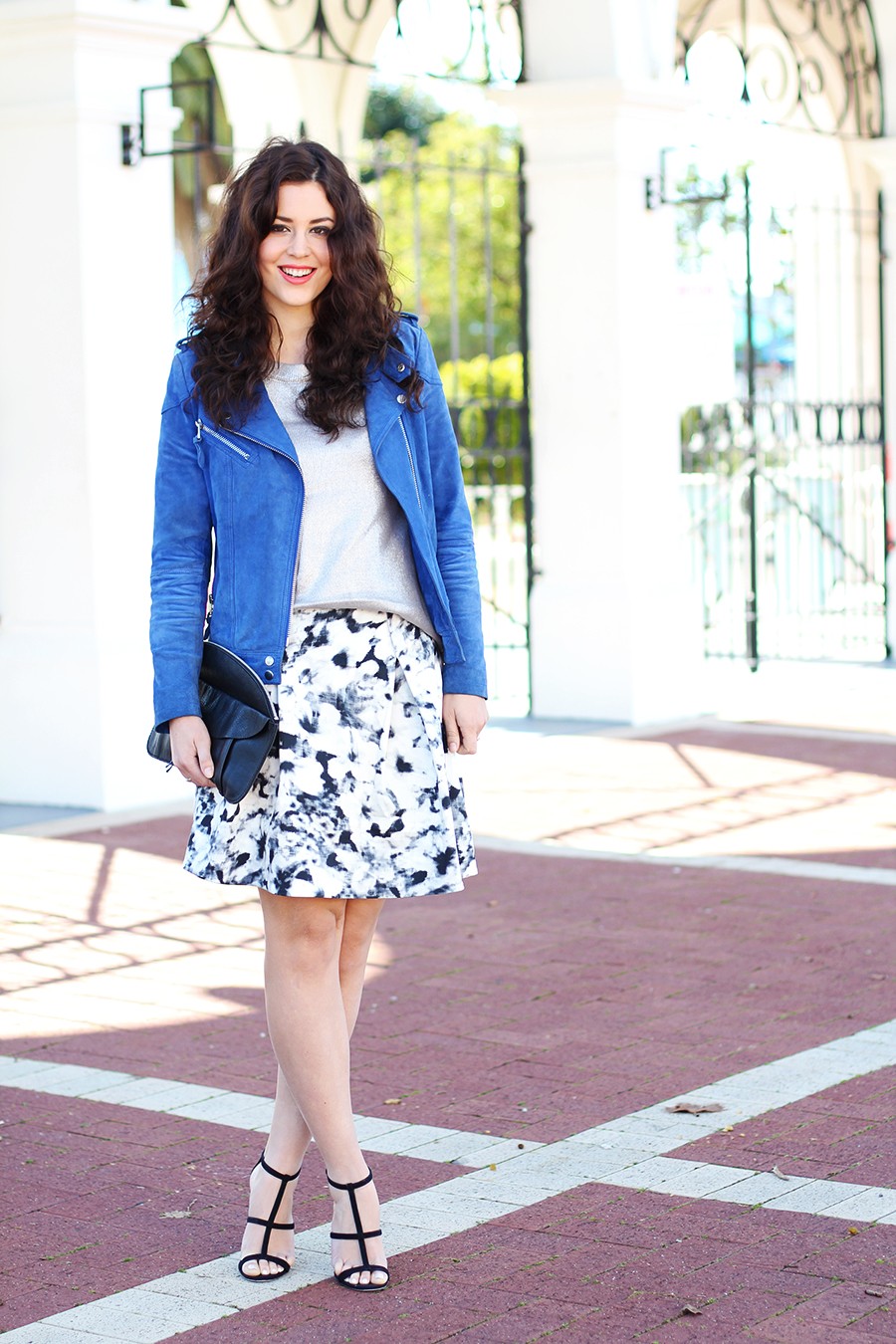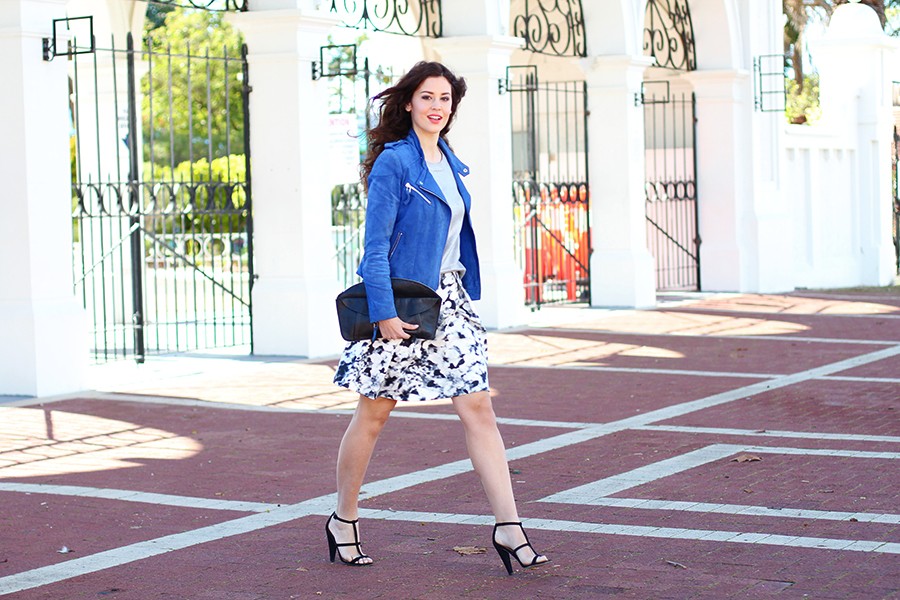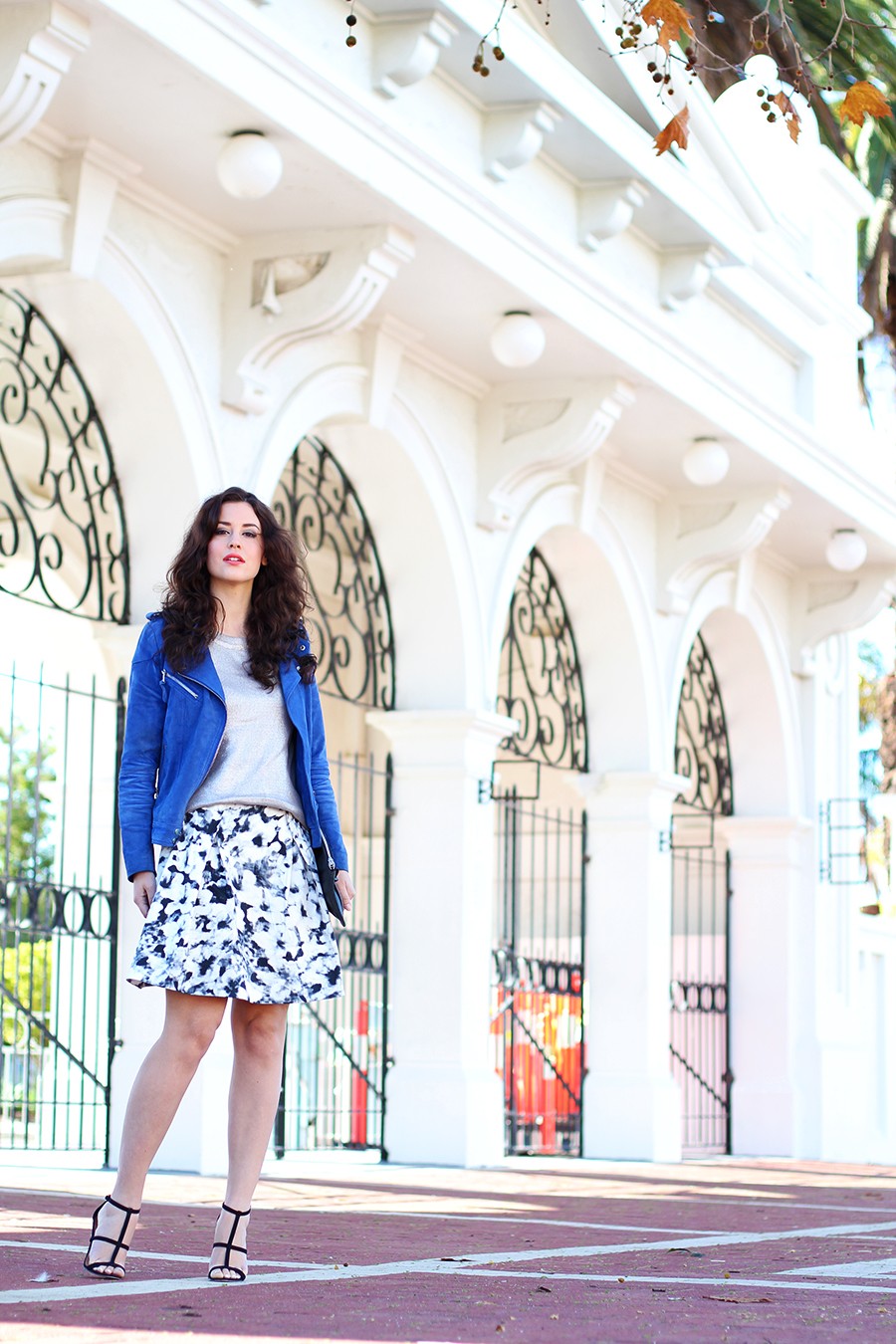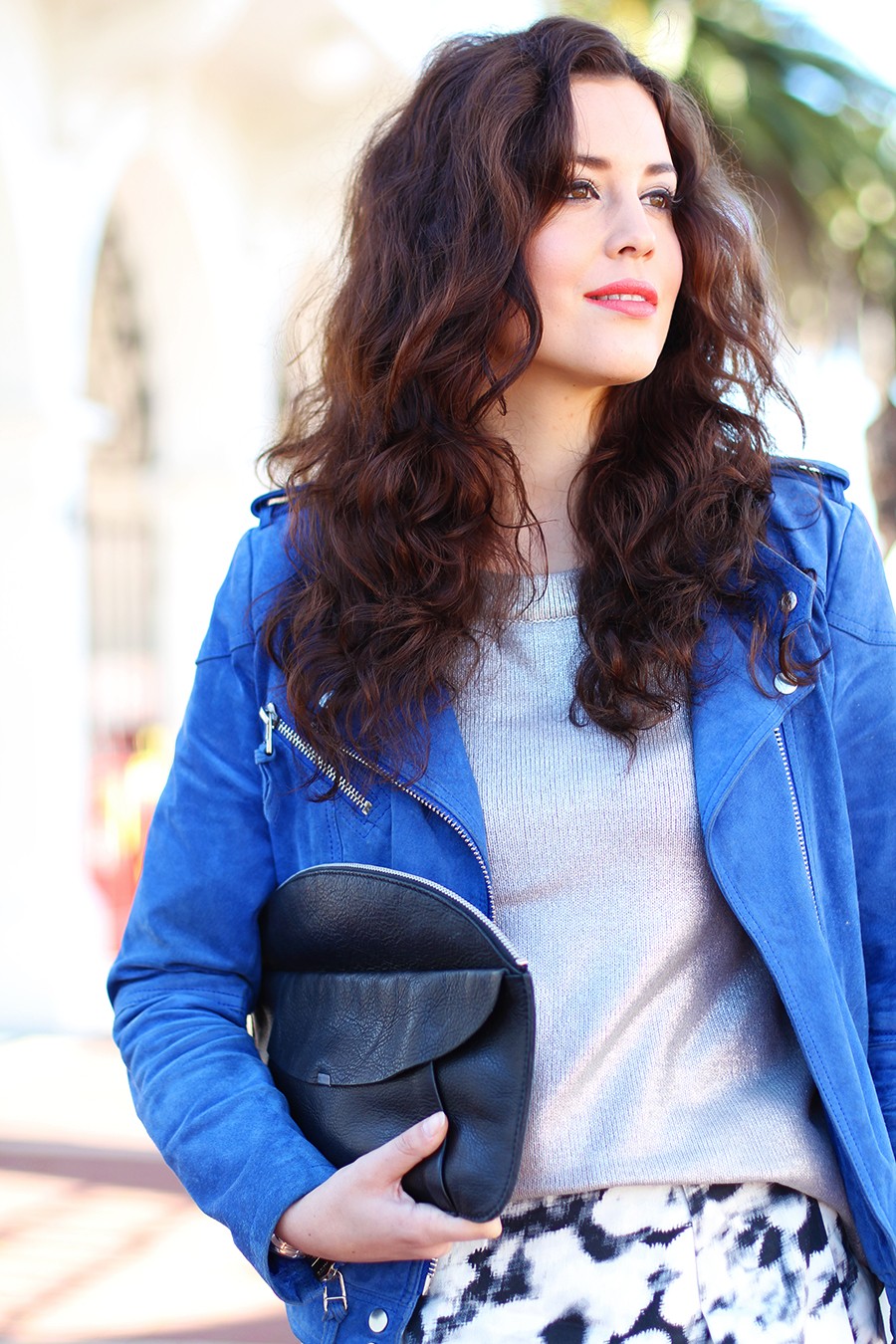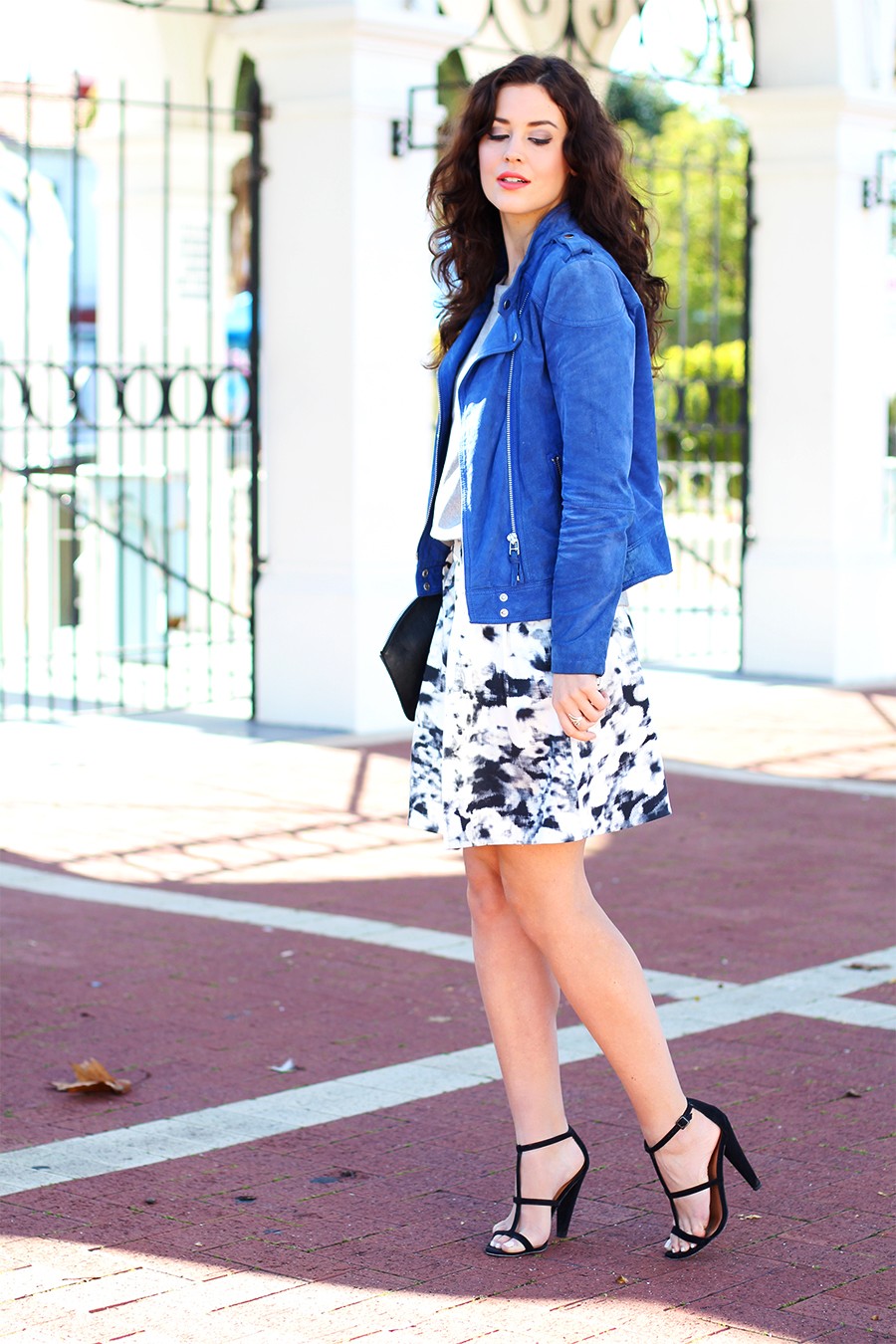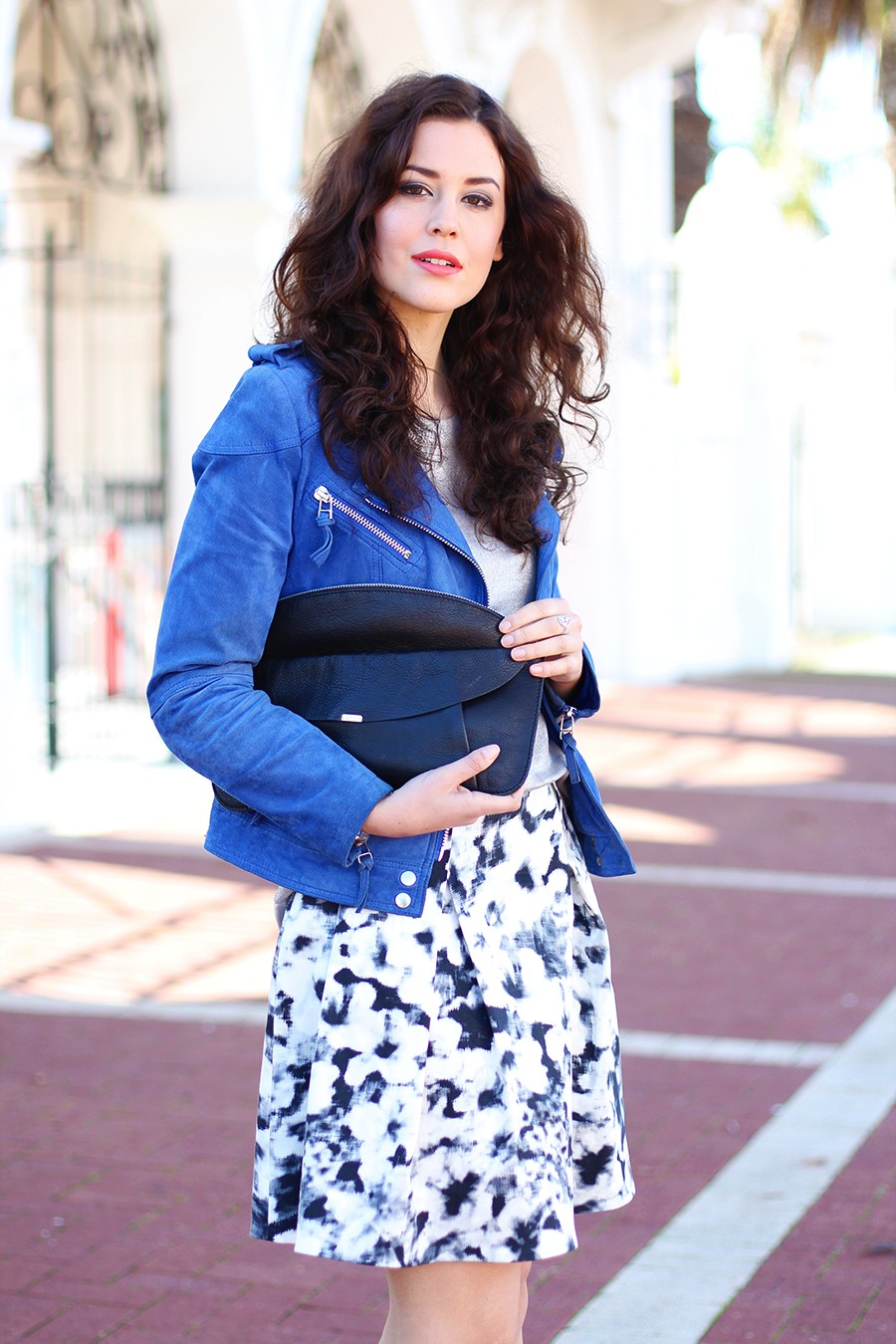 Wearing: Mango jacket (similar here), H&M sweatshirt (similar here), Saba skirt (similar here) H&M pouch (similar here),  Asos sandals
[show_shopthepost_widget id="143983″]
Photos by Hassan Mounzer