5 different places, 5 different outfits by S. Oliver. We had so much fun shooting these photos in the light of the S. Oliver Model Star campaign that kicked off on May 25th.
So… what's the S. Oliver model star campaign all about? Basically YOU can win a modelling contract and your very first shoot with S. Oliver, if you if you apply online, upload your photo. The jury will pick a top 10 from all 8 participating countries. Then from 80 finalists, 2 MODEL STARS will be picked by the audience. The Voting period has now begun, so go check out who your favourite is and vote!
Now let's discuss what I'm wearing!
1. Lace cardigan
This is such a fun piece to style! The lace is see through, meaning that you have lots of options what you wear underneath. Very easy to create a complete new look each time. Here I styled it with a polo ralph lauren shirt and light blue maxi skirt.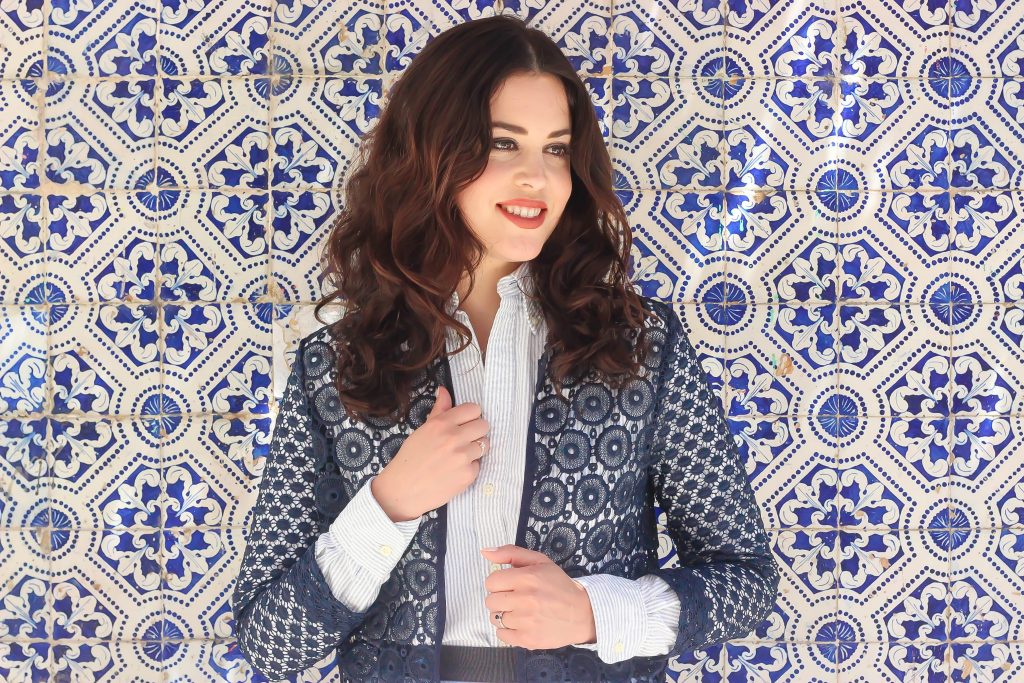 2. Printed maxi dress
Well, this dress obviously makes me happy! No idea what's the smiling all about, but I guess it must either have been me almost dropping off these luggage carts or the security guard that literally didn't stop staring for half an hour while we were busy shooting photos.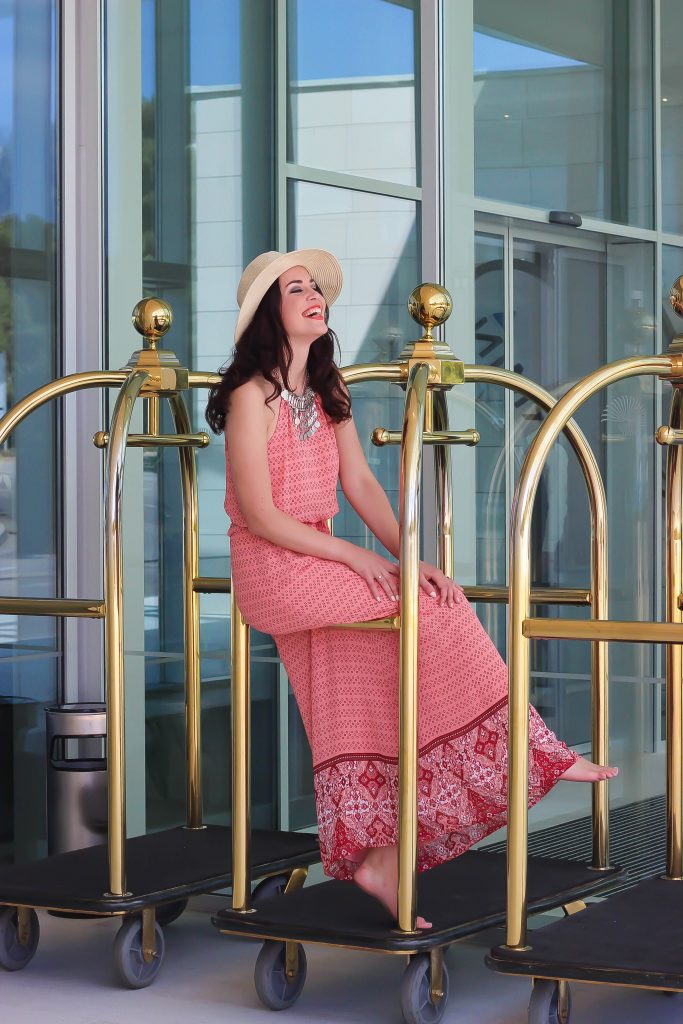 3. Lounging
Such a power combo I'll never get tired of: an oversized shirt layered with a cute jumper. Always a success, super easy to wear. This photo was shot at the terrace of the Valamar President hotel in Dubrovnik where we were a couple of weeks ago.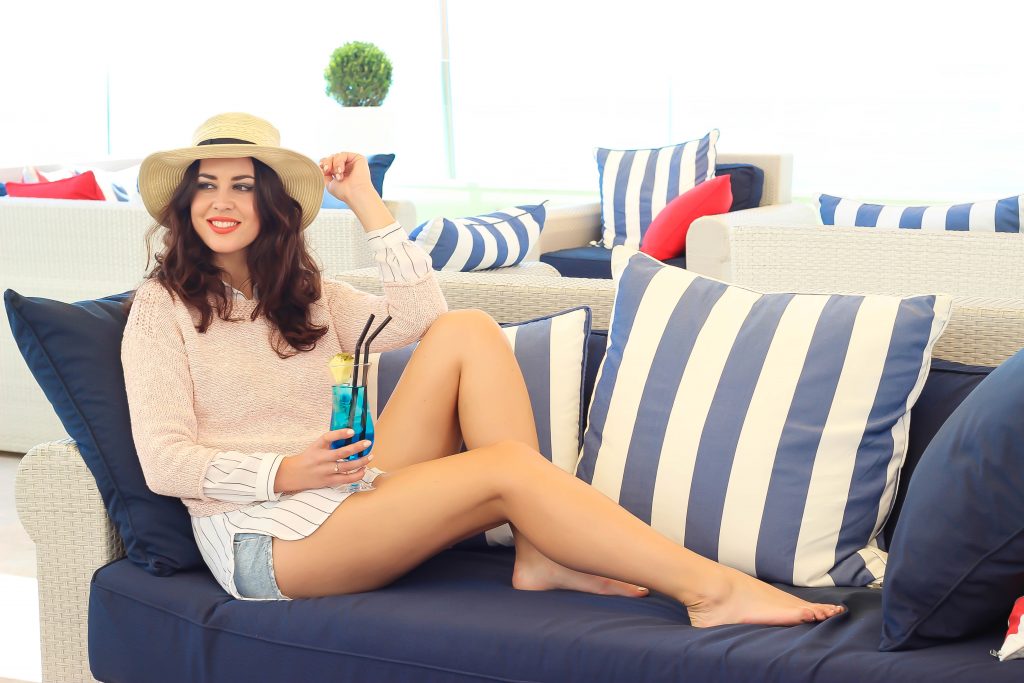 4. Pretty in pink
Pink is not usually a colour I'd gravitate to, but this one with pretty embellished patterns kind of rocks!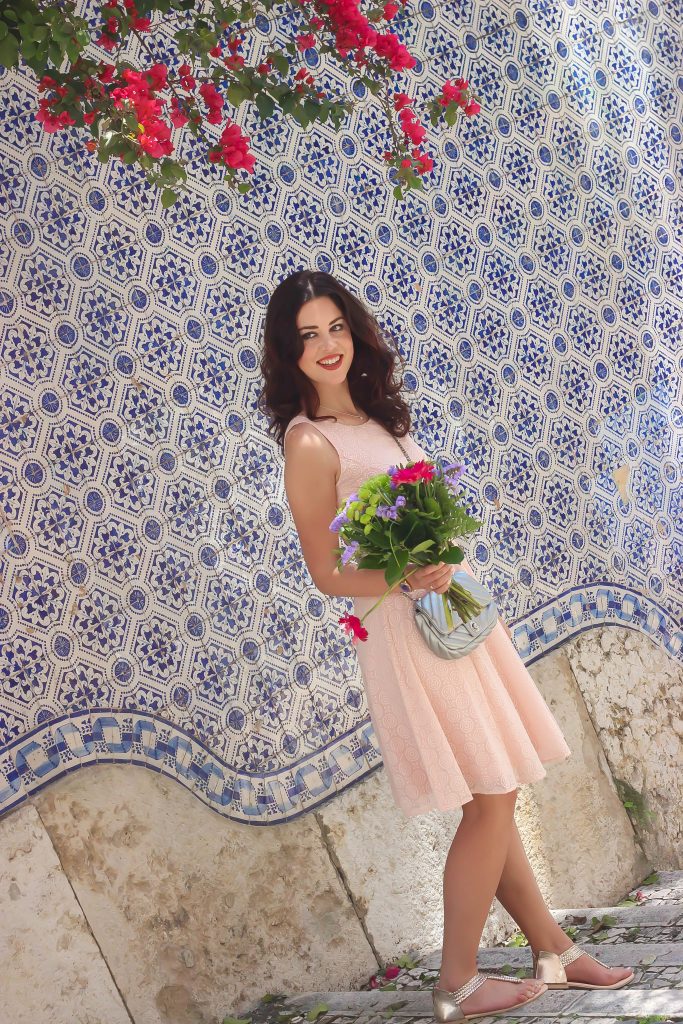 5. Flower pants & casual lace
Need I say more? I love this combo because it screams summer! The floral print is just right, not too loud, plus the fit of these pants is so comfy. Almost like a pyjama if I may say so…