Ever since we'd gotten a glimpse of the Mandarin Oriental hotel in Paris while having drinks at the hotel's sophisticated Bar 8, we knew we had to sleep over at one of the beautiful hotels in the world at least once. That opportunity came sooner than we expected when we decided to finish our two month Caribbean and Central America journey in…. Miami!
Arriving at the Mandarin Oriental Miami might as well been the biggest relieve we've ever felt. Why? Because we'd spend the two previous nights at San Jose airport in Costa Rica after a zillion problems with flights and a few mistakes from our side as well. Maybe we should talk about the non-glamorous sides of travelling more often, because I feel like we sometimes misrepresent the reality of our lives by only showing you the beautiful sides! Anyway, I'm sure you understand that arriving at the Mandarin Oriental felt like a Dream with a capital D. A fantastic room with a balcony overlooking the ocean, beautiful bath tub, chocolate & macaron welcome treats followed by a great dinner at La Mar by Gaston Acurio in the evening. But more about all these amazing things later!
In case you aren't familiar with the Mandarin Oriental, it's a hotel chain with Asian heritage that has hotels in 28 different locations around the world that have a sophisticated, comforting, oriental but above all luxurious atmosphere in common. One of the first things to point out about the Mandarin Oriental Miami is its exceptionally nice location right at the ocean, but at the same time just minutes away from the hustle and bustle of downtown Miami. The hotel has a private beach, gorgeous pool side area and the rooms overlook the bay and Miami's skyline.
The most important meal of the day…
The Mandarin Oriental deserves bonus points for breakfast! While we're not often a big fan of buffet breakfasts, this one is a different story. Everything from the baked goods, waffles, cheeses and fruits were at exceptional quality and super fresh. Breakfast is served at La Mar, one of the restaurants in the Mandarin Oriental. You have the option to have it inside or outside on the terrace right next to the ocean. With a bit of luck you'll see a few dolphins hopping by! We actually saw a few of them and were very surprised they came so close to the shore.
Room with a view!
Is it just us, or is a room with a view just one of the best things in the world? Upon arrival we found some sweet welcome treats in our room (how to make girls happy!) which we took with us to the balcony. Sit back in your chair, feet up, nibbling on chocolate while overlooking the bay sure is a nice way to feel welcome. Speaking of the rooms, they're beautifully decorated in soft earthy tones with yellow, green and wooden touches. And let's not forget about the gigantic bath tub to top it off!
Lady in black
The safe option, black all the way! There's just something so anonymous, elegant and sophisticated about all black outfits. In all honesty, I often don't wear black for that reason but more so because when I feel a little self conscious about how I look, I feel like an all black outfit fixes it all. In this case feeling self conscious had everything to do with feeling extremely tired and having a bad hair day (hence the pony tail). Outfit sorted, ready to go for dinner!
Dinner at La Mar by Gaston Acurio
At night we were invited to have dinner at one of the hotel's restaurants La Mar by Gaston Acurio, which is a Asian-Peruvian fusion restaurant. A very interesting combination we didn't know what to expect of, but were absolutely blown away by. We sat down at the terrace with a gorgeous view of Miami's skyline and the ocean at night. A little chilly, but the terrace heaters and scarf the staff kindly borrowed out made the temperature just perfect. And sure, the wine helped a little too. But we started with cocktails, the Pisco sour so to say. We both have different tastes when it comes to cocktails (Tatiane: sweet. Malena: sour/bitter), which is why we went for the lime and passion fruit flavours. I guess you can figure out who drank what! Food wise we started with some of the restaurant's specialties thinly sliced Mahi Mahi with aged parmesan and leche de Tigre, which was a big hit with us. It's a white, raw fish combined with a citrus based marinade, so so good. We've been trying some of the freshest seafood while travelling in the Caribbean for two months and being used on a very high standard, this was amazing. The Mahi Mahi was followed by Tuna Cebiches (Cebiches is a dish with fresh raw fish cured in citrus juices) King Crab Causas (whipped Peruvian potatoes) and Salmon Chino (sashimi Peruvian style!). Absolutely recommended to go out for dinner here, regardless of whether you stay at the hotel or not. Do make a reservation though!
Goodbye…
Too short, but oh so sweet! Next time we really have to make our stay at this beautiful hotel a little longer. Even if it were just to have enough time to try out the space, laze around by the pool and try all the different foods and drinks on the menu. Yes please.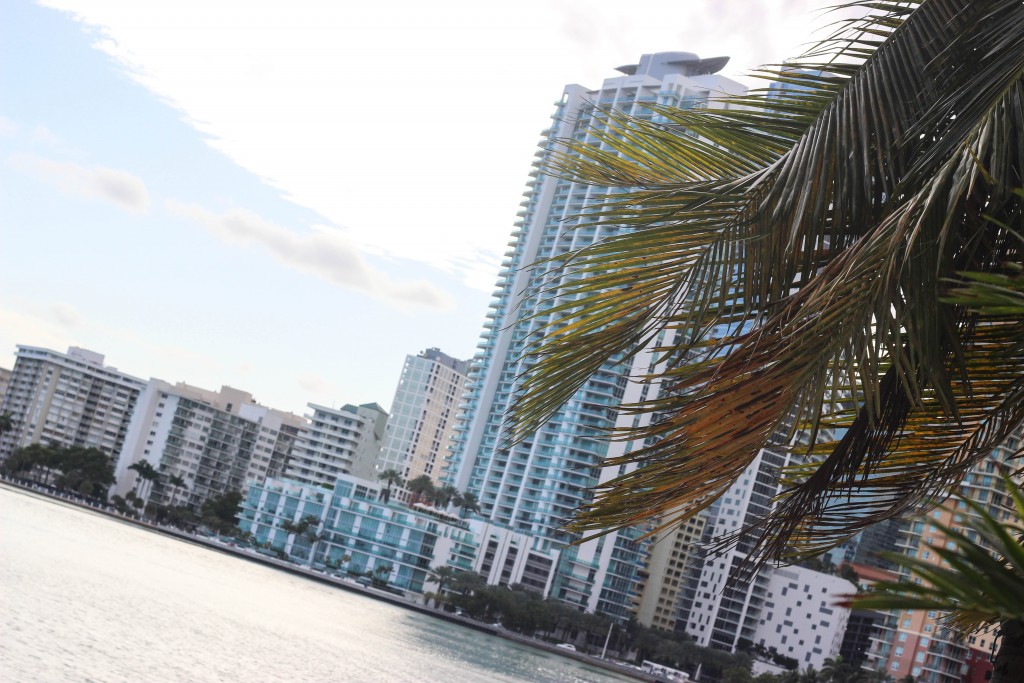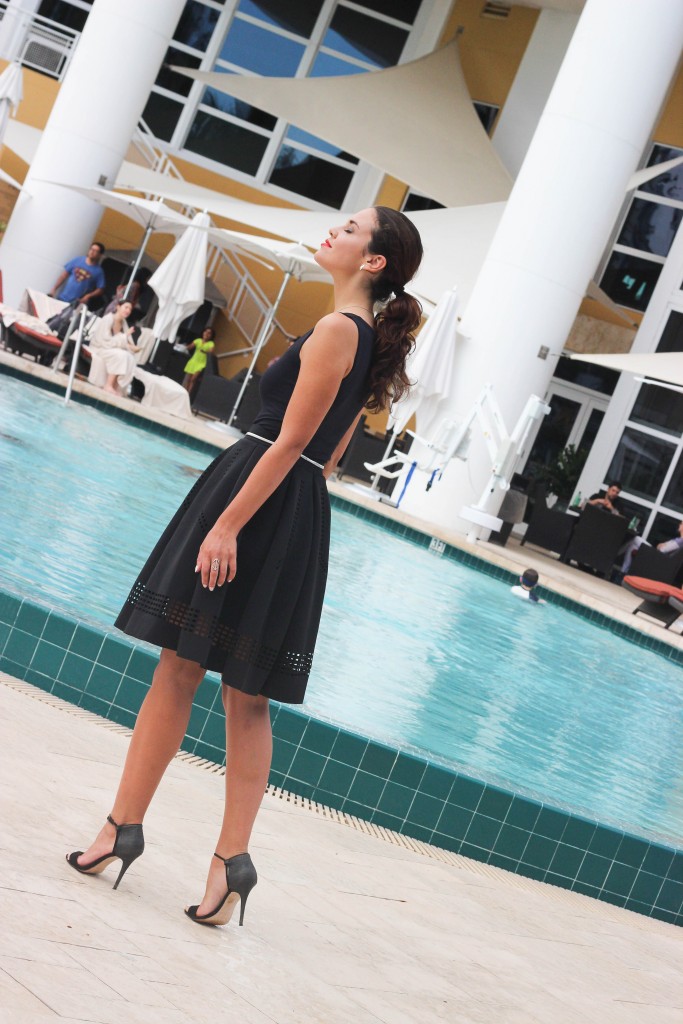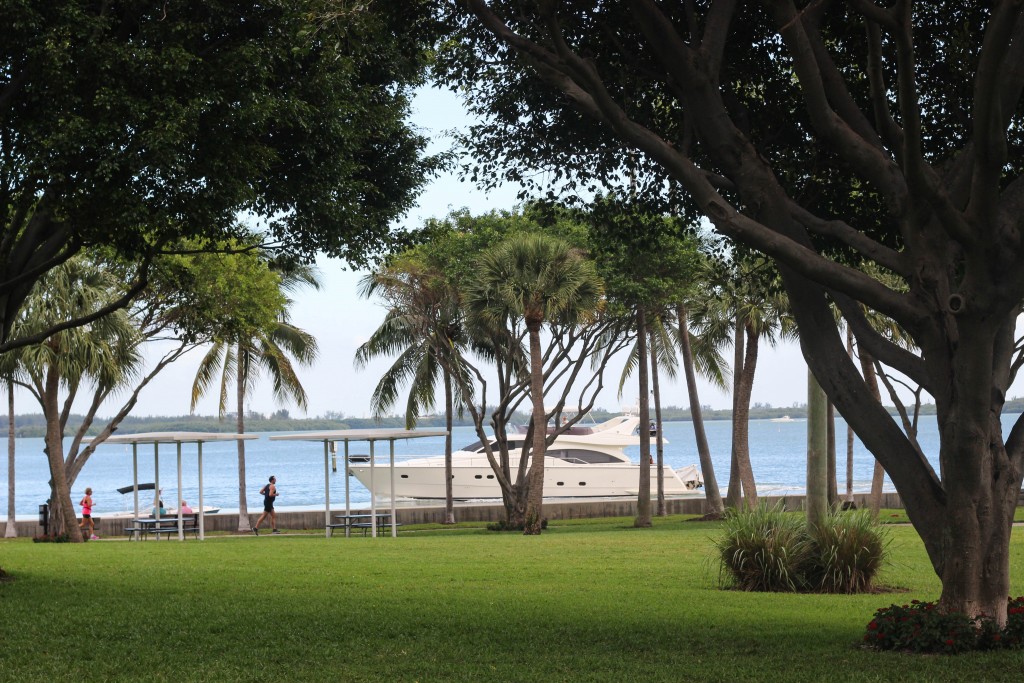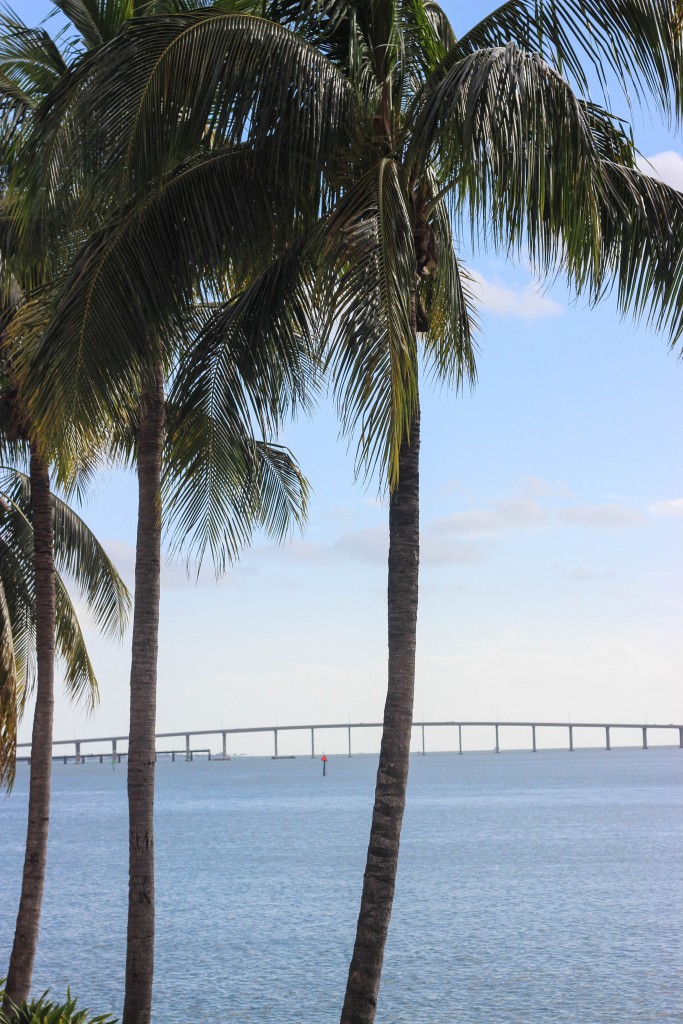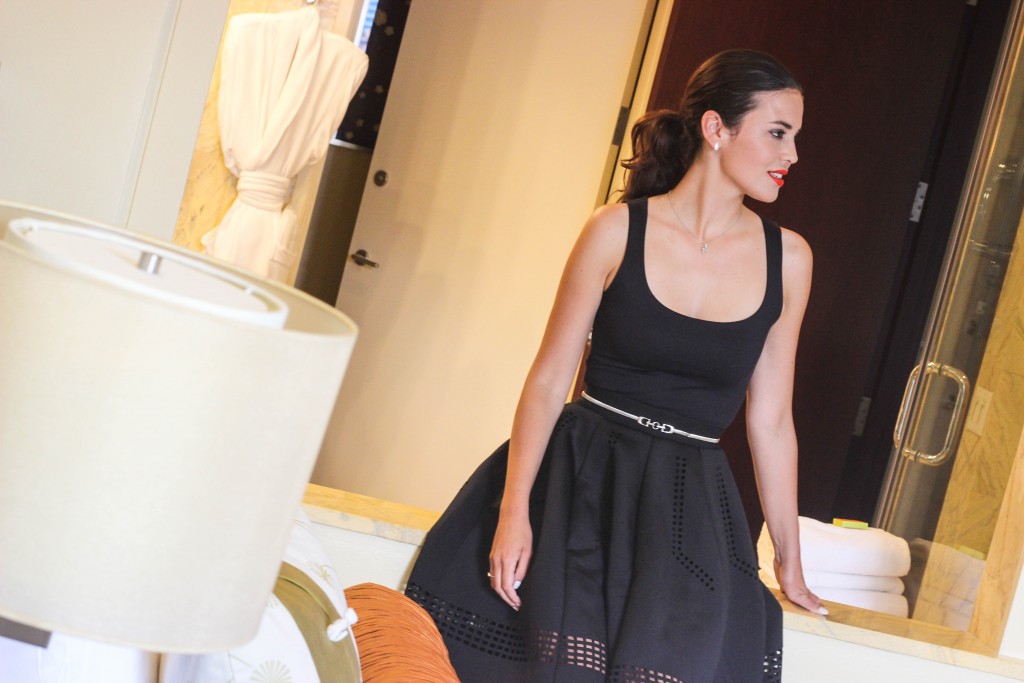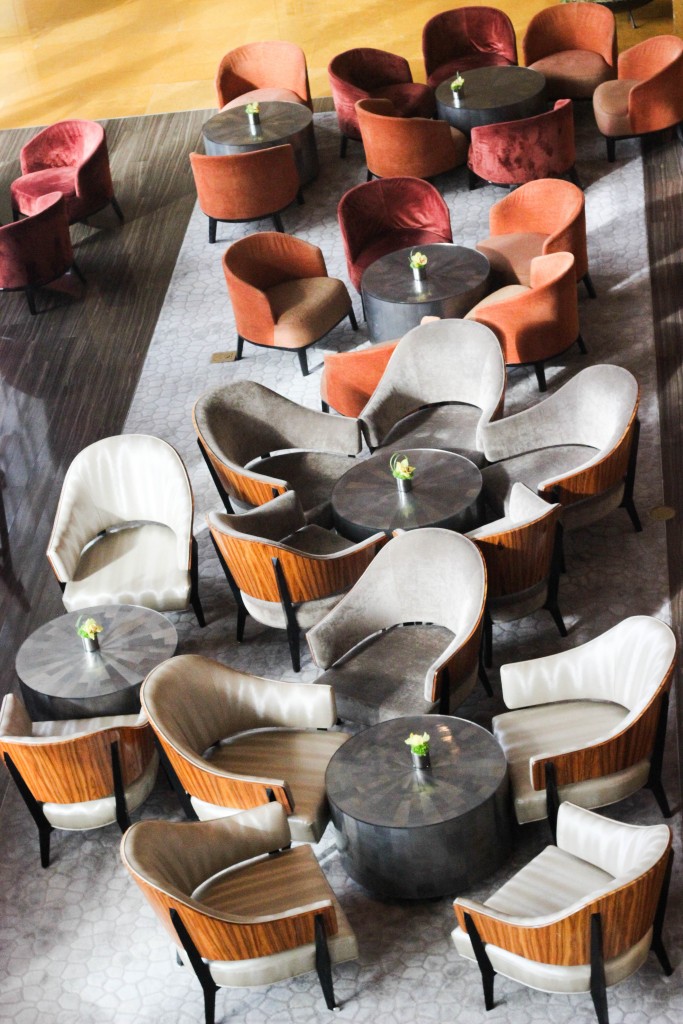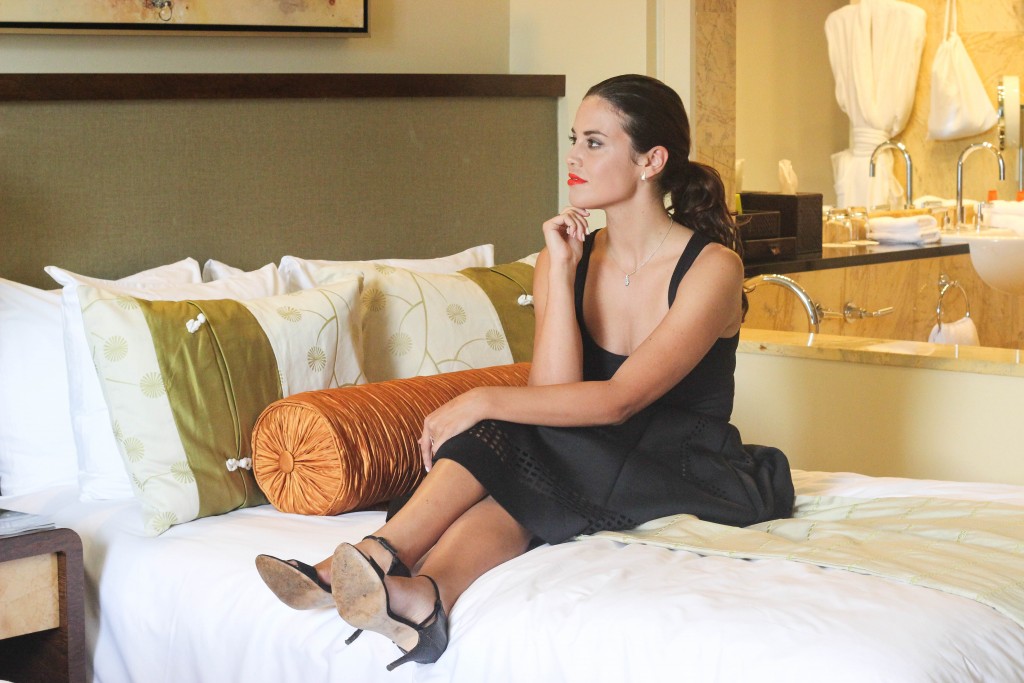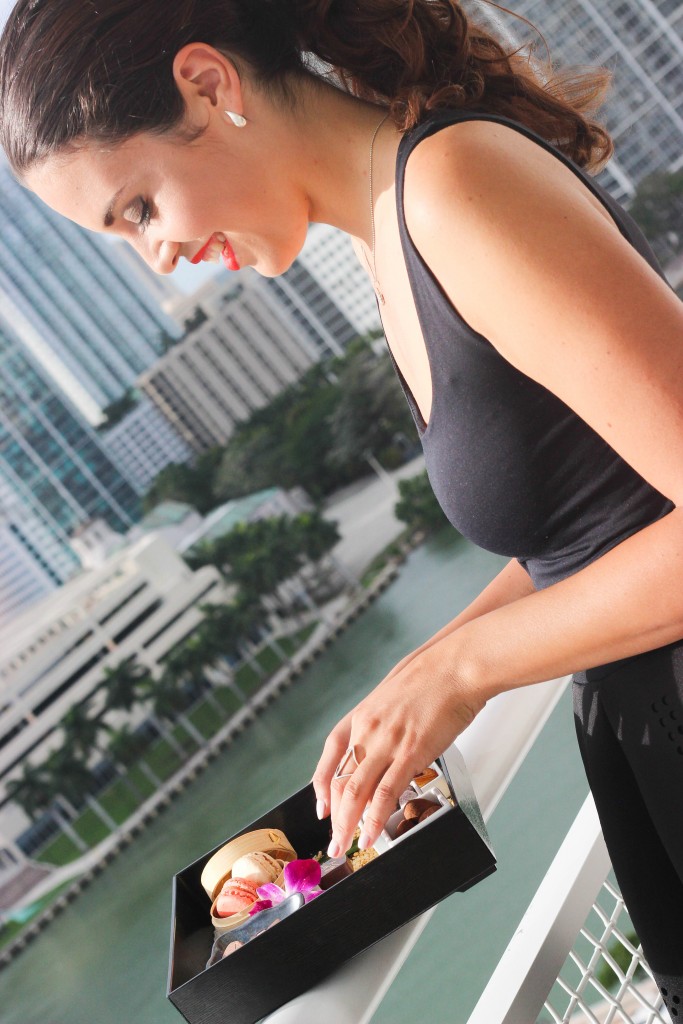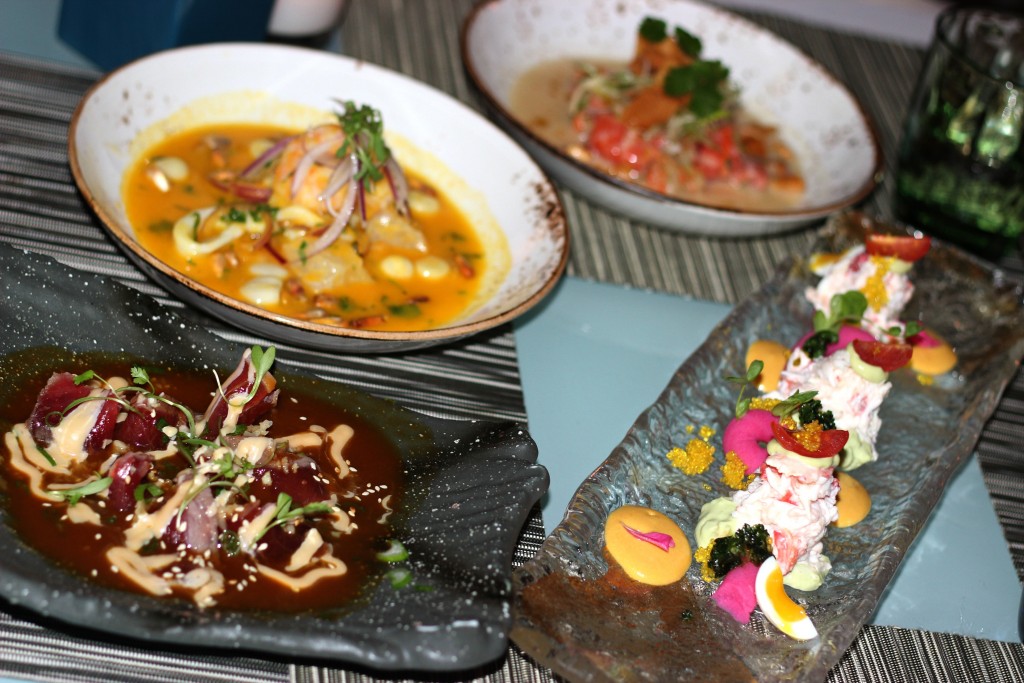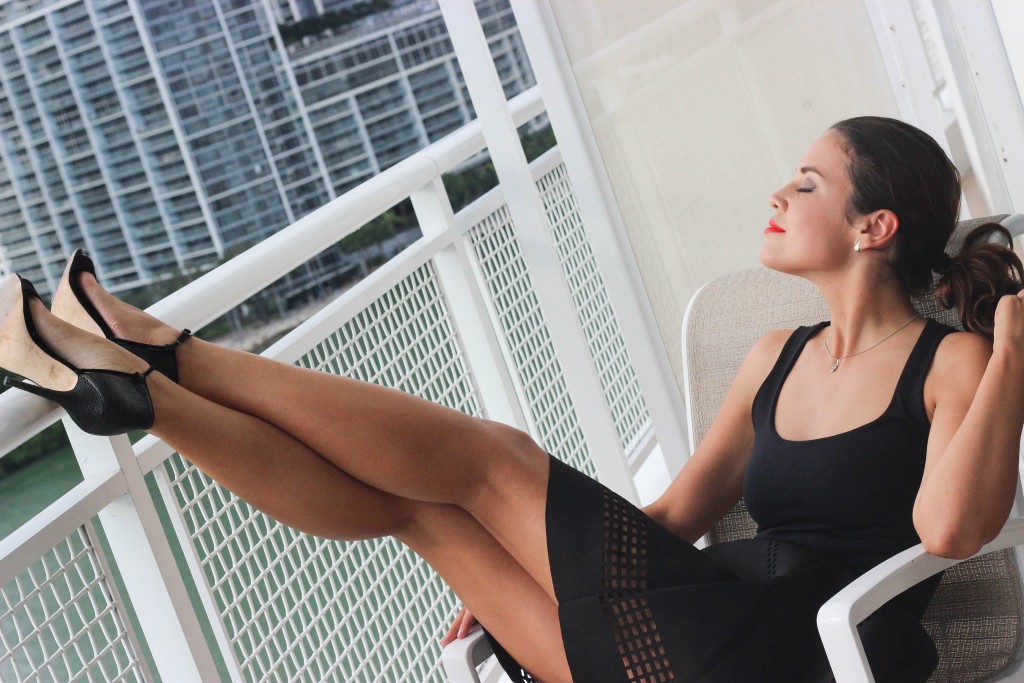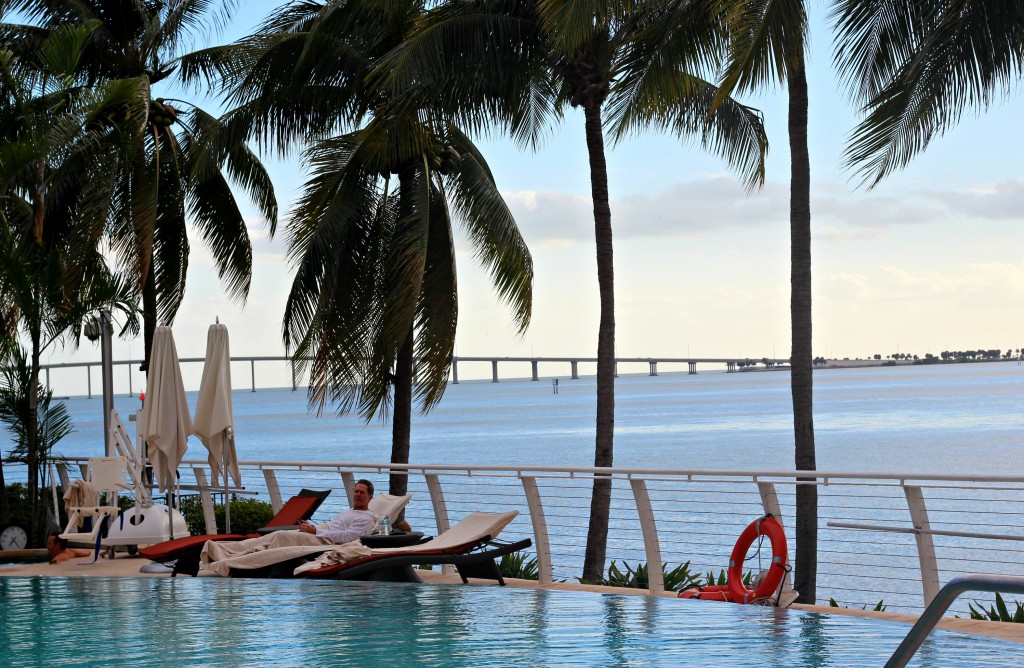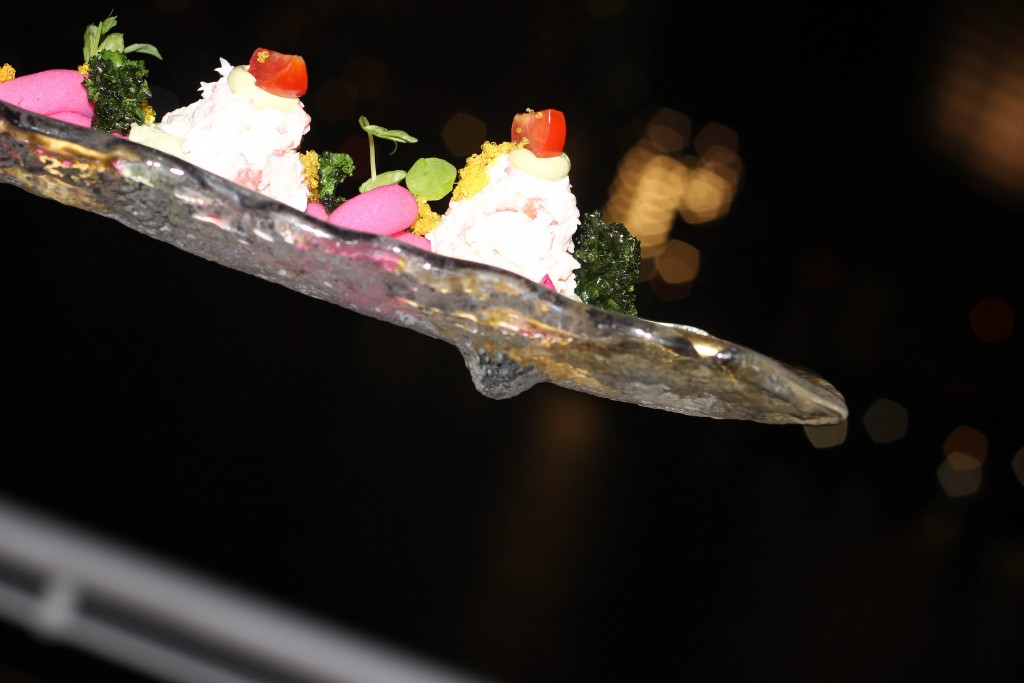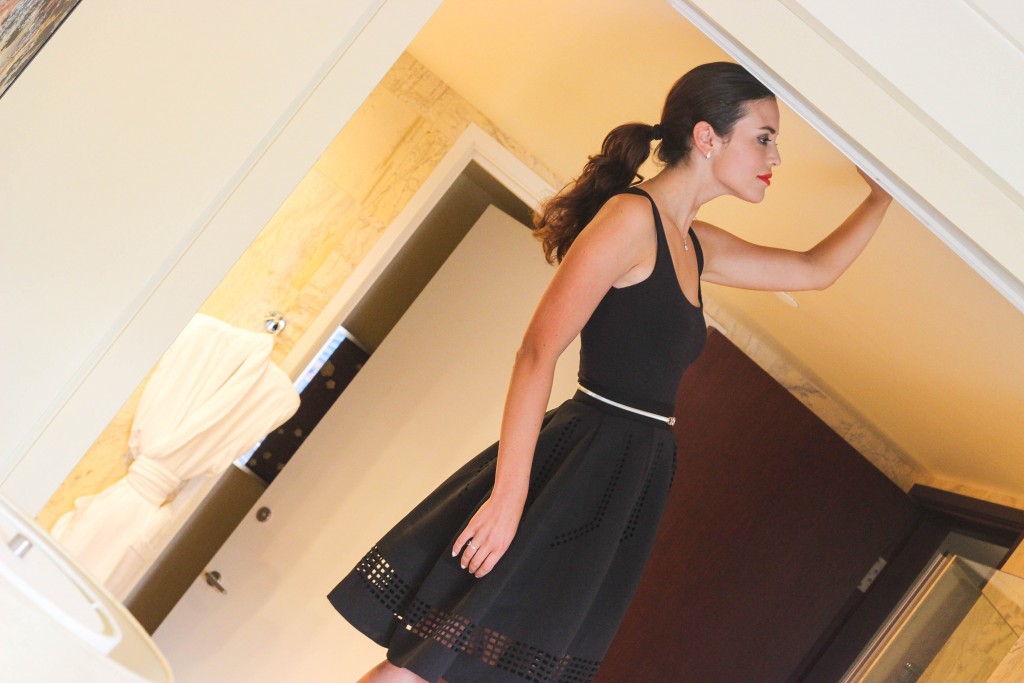 What I'm Wearing: Zara top, Chicwish skirt, Zara heels (similar here), Unknown silver belt (similar here)
Location: the Mandarin Oriental, Miami
Photographer: Tatiane Kozijn | Instagram: @tatianekozijn